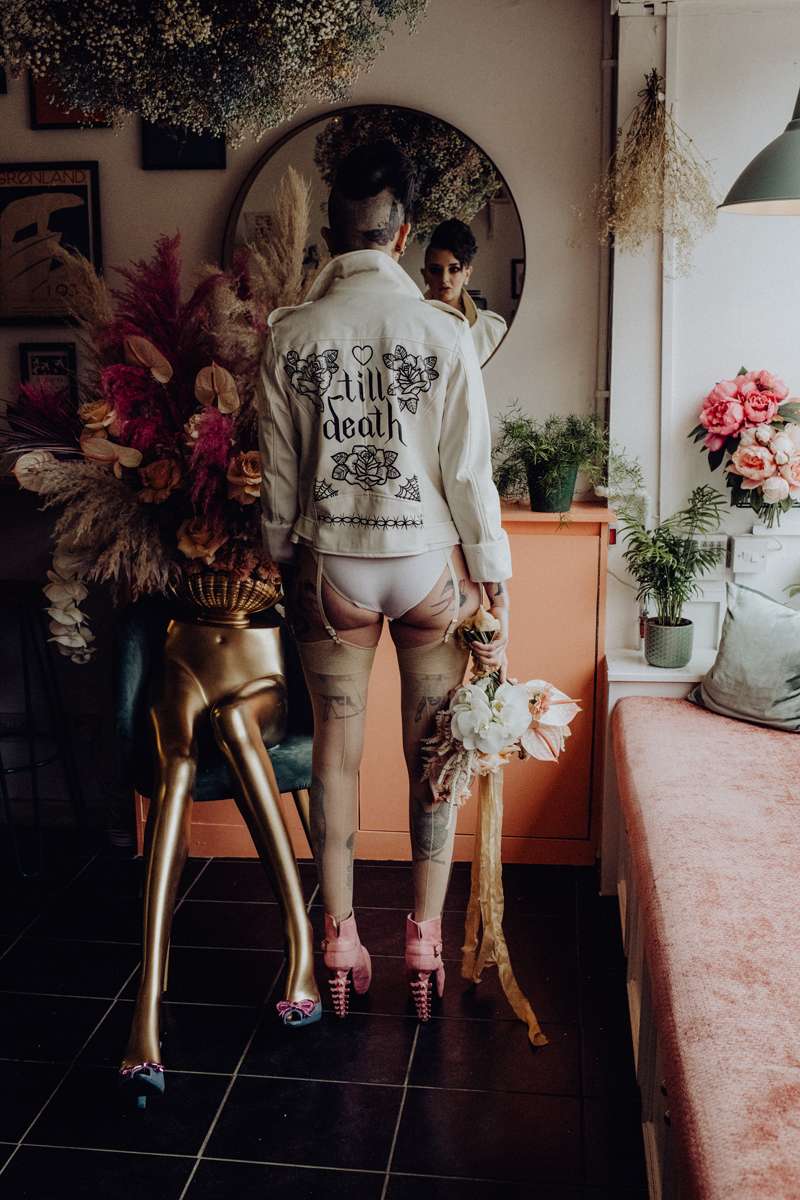 Everyone wants to have a unique wedding day that reflects their identity, after all, there are few occasions where you can be as deliciously indulgent as you want (making your friends do literally anything your heart desires, mwahaha).
But as the planning process can take its toll and every well-meaning family member and previous bride puts in their two pence worth, it can get harder and harder to stand strong in your ideas of YOUR perfect day. Not to mention the trad bridal magazine (thank god for Rock n Roll Bride!) spouting 'advice' which just doesn't feel like you. It's all too easy to get up to the big day and feel like you've sacrificed every weird and wonderful personal detail that you wanted.
Yup, being yourself and planning a big day that is authentically yours, well, it can take huge balls. The first step in cultivating an 'I matter and my opinion matters' attitude is to realise that it's not selfish to put yourself first. In fact, you are the most important person in your life (sorry not sorry, life partner). We also all need to re-frame what exactly putting yourself first looks like and realise that self-love not just 'nice to have' but a vital necessity. Self-love is often marketed in a way that's cringey, touchy-feely and maybe even self-indulgent.
But in reality – it takes a punk ass attitude. Let me explain why. Sadly, like a lot of good things, the phrase has been co-opted by diet culture, women's magazines and Instagram wellness accounts. So, it's easy to bundle the whole concept of self-love with green smoothies, gym-worthy abs, overpriced yoga classes and out of reach wellness retreats.