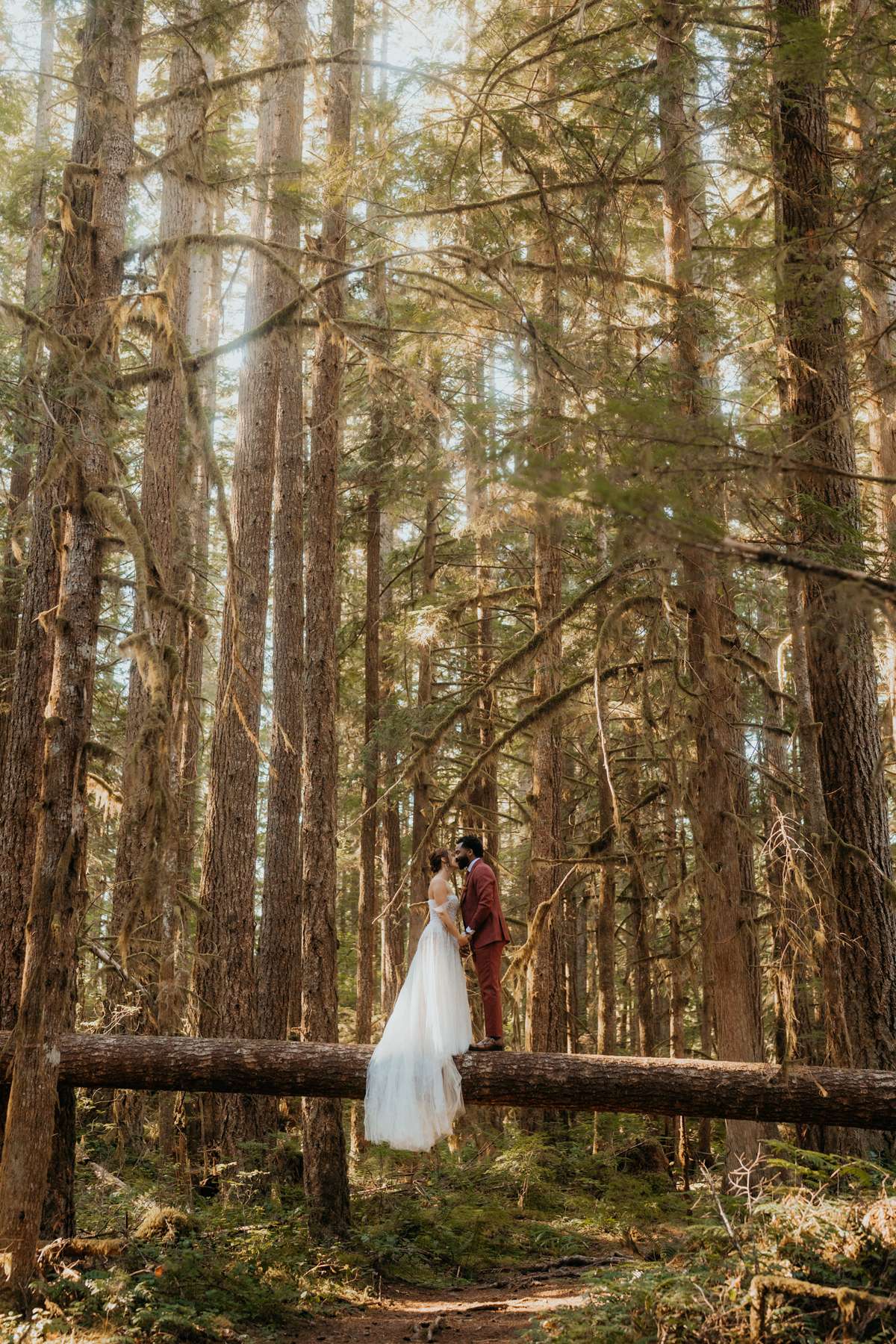 Love has a mysterious way of bringing people together, and for AmberRae and Bernard, it was a whirlwind romance that led them to their enchanting elopement. Within just six months of meeting, they knew they were meant to be, and they began to plan their day. Describing their theme as "power couple (think Jay Z and Beyoncé) meets nature meet the elopement scene in Braveheart", their elopement was a fusion of nature's beauty with all the allure of a secret union.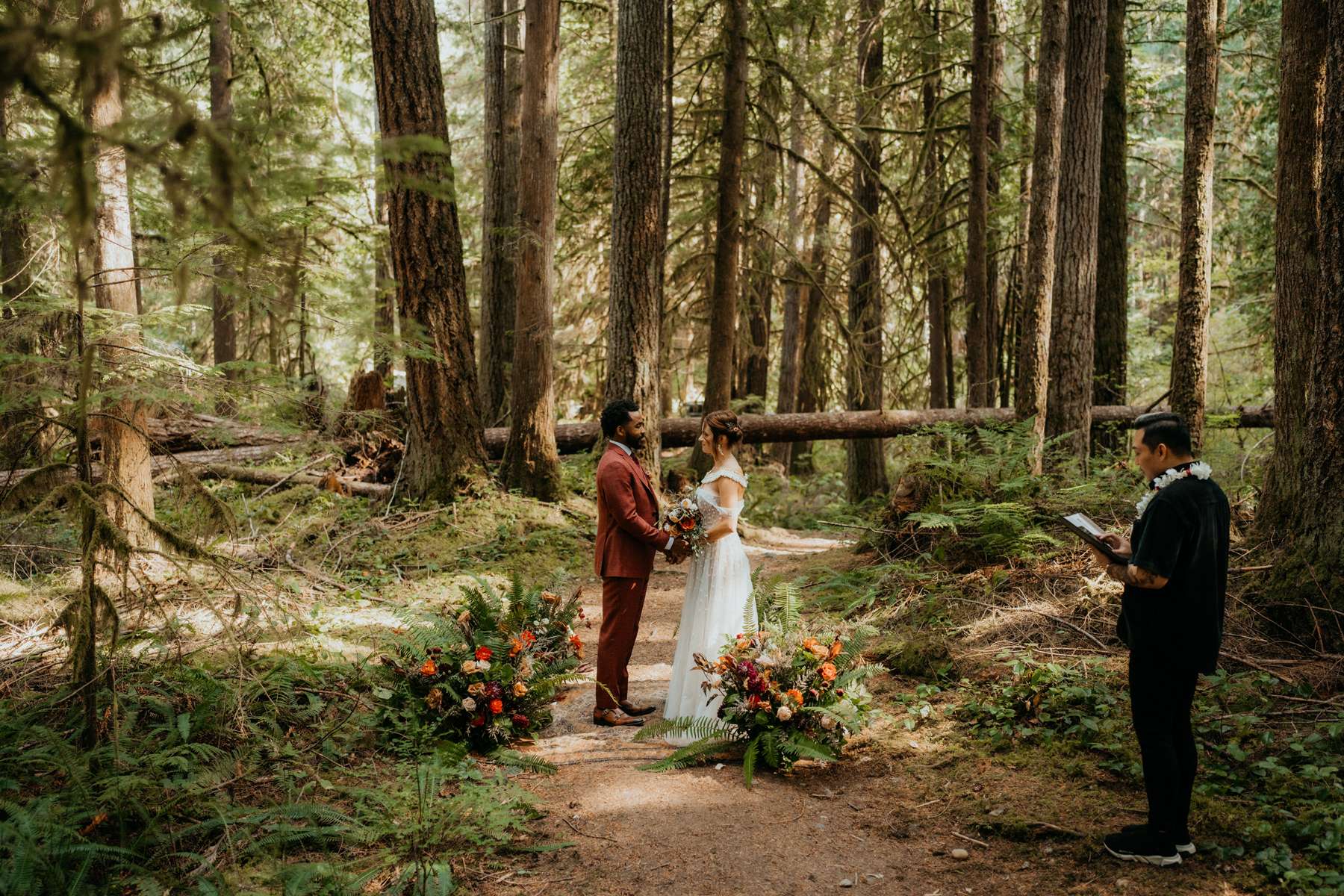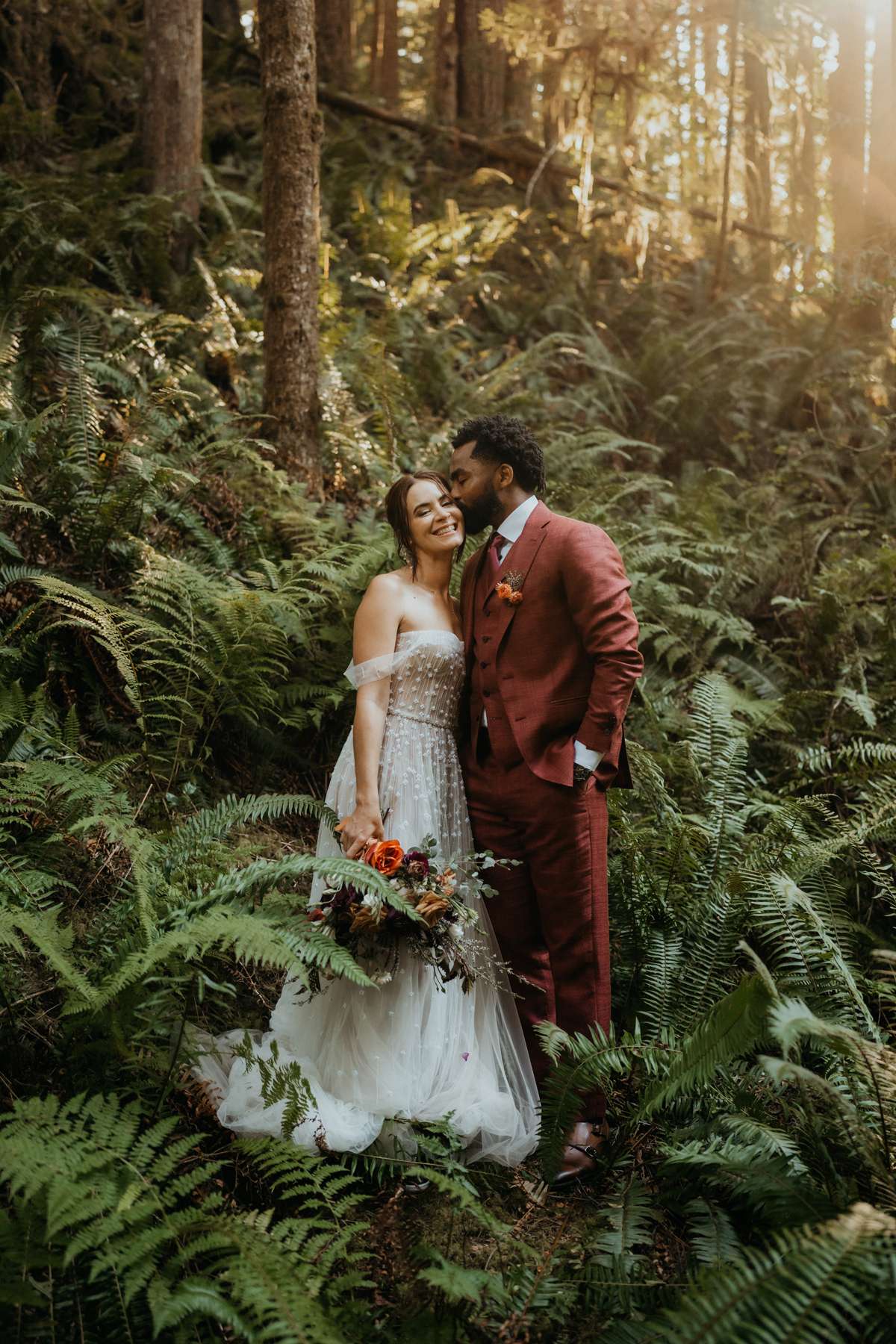 They wanted to feel like they ran off together and secretly eloped in a whimsical forest, ultimately, they just wanted the day to be all about the two of them. It was also important to them that the day felt very moody and romantic and they wanted to make sure that they would be able to spend every moment of their day together.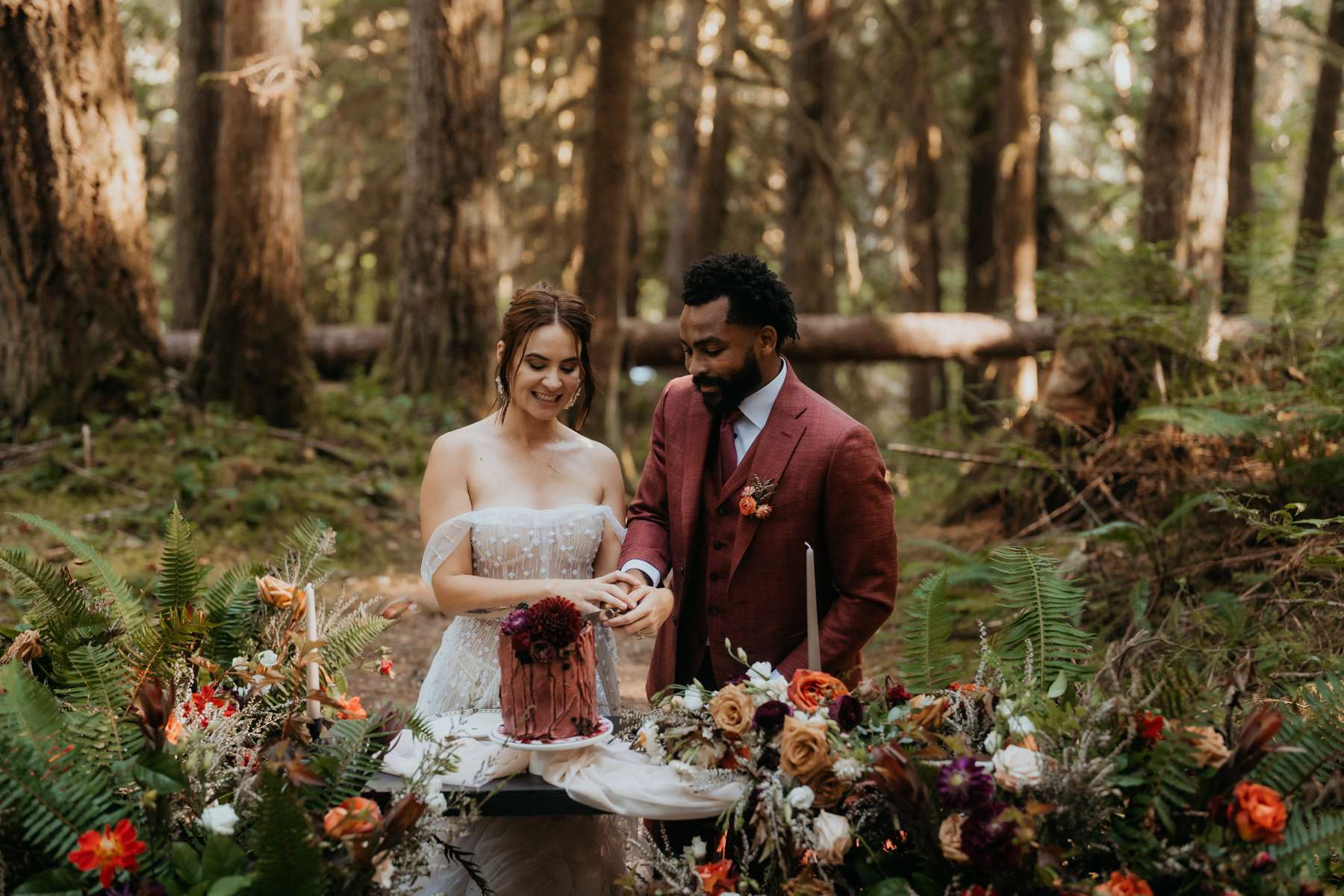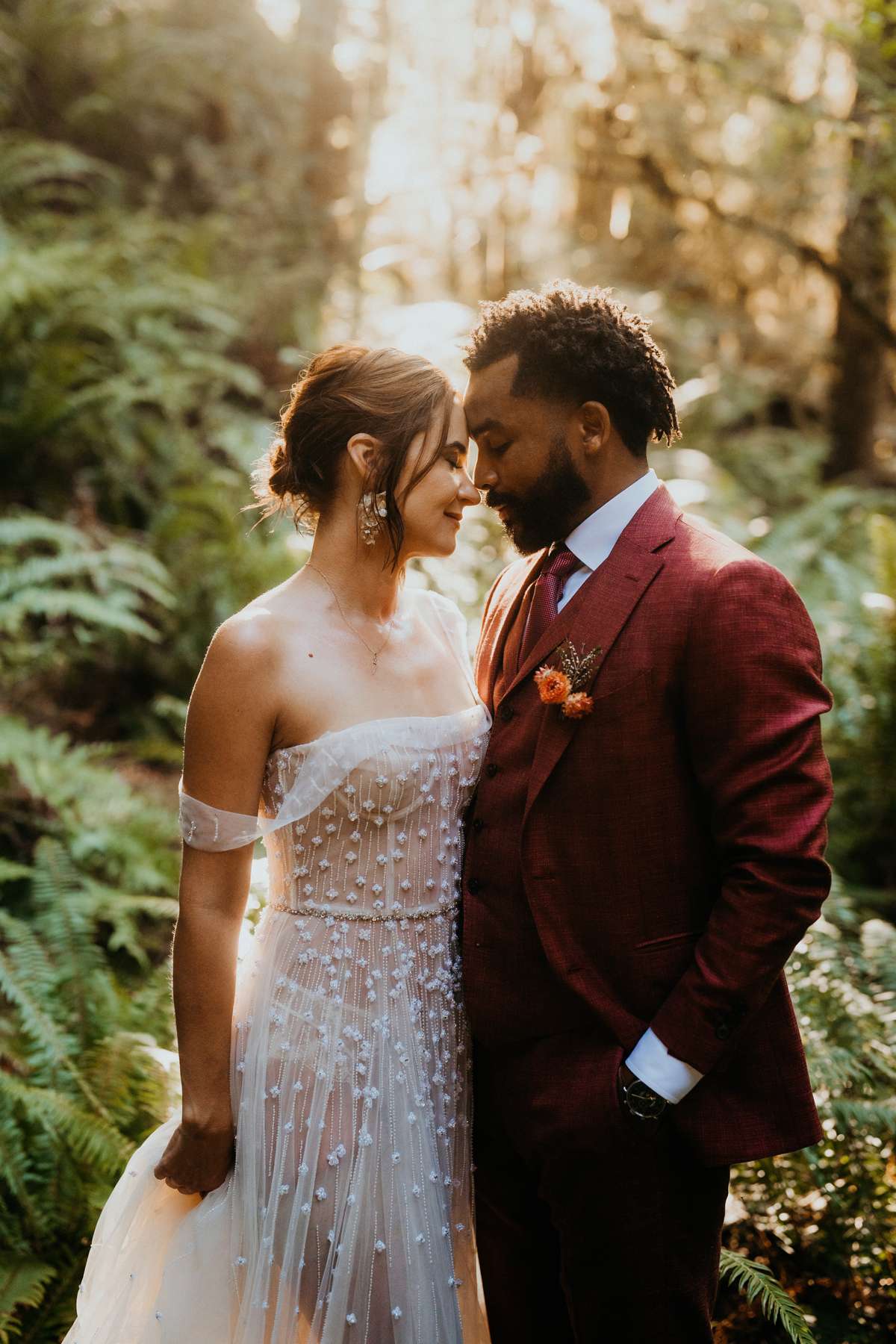 The couple chose Hygge Hus, an Airbnb property nestled in the picturesque Mt. Baker, Washington, as the setting for their ceremony. With its rustic charm and whimsical ambiance, Hygge Hus provided the perfect backdrop for their intimate exchange of vows. Surrounded by towering trees and the sounds of nature, AmberRae and Bernard truly felt like they had escaped into a secret world, a place where only their love existed.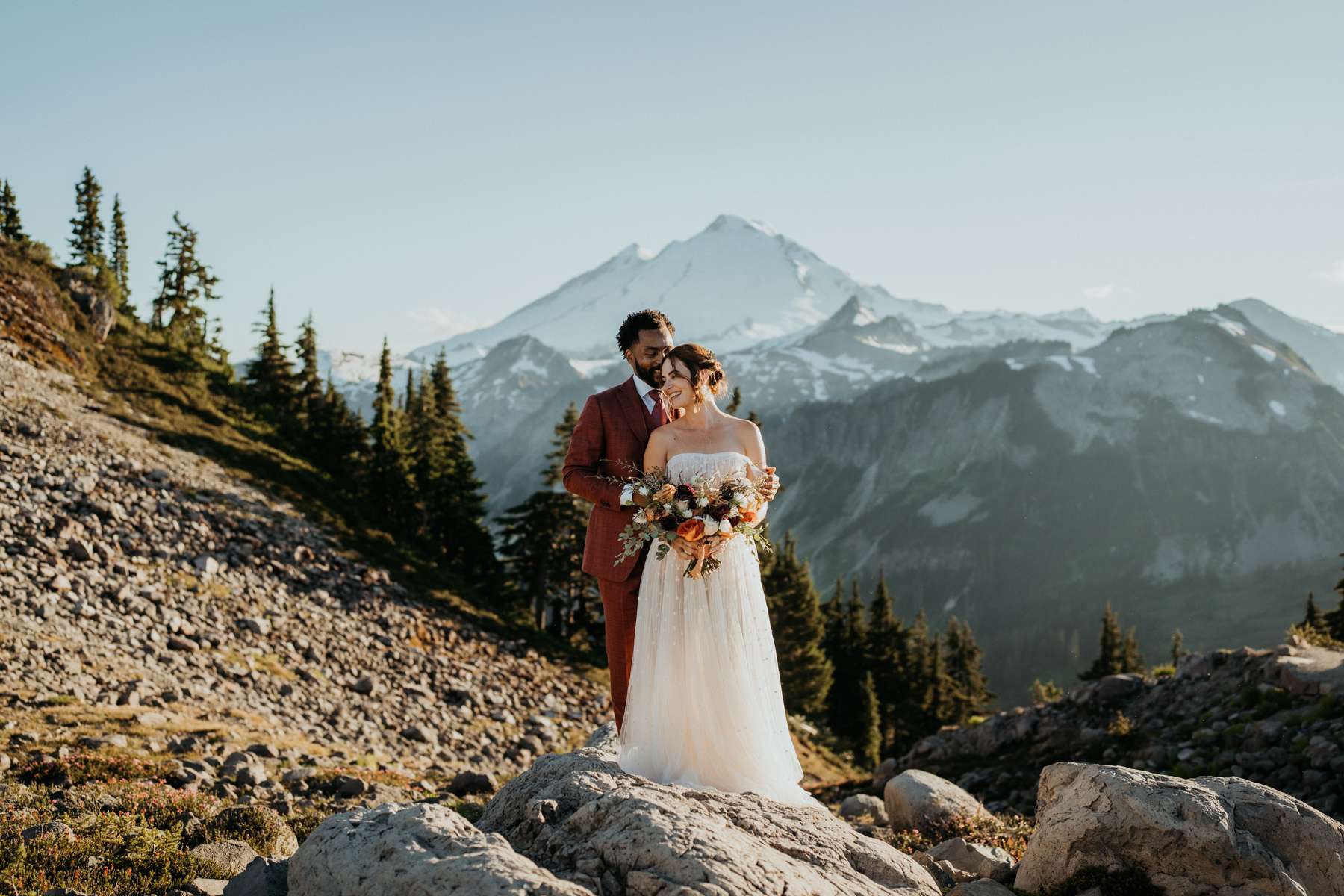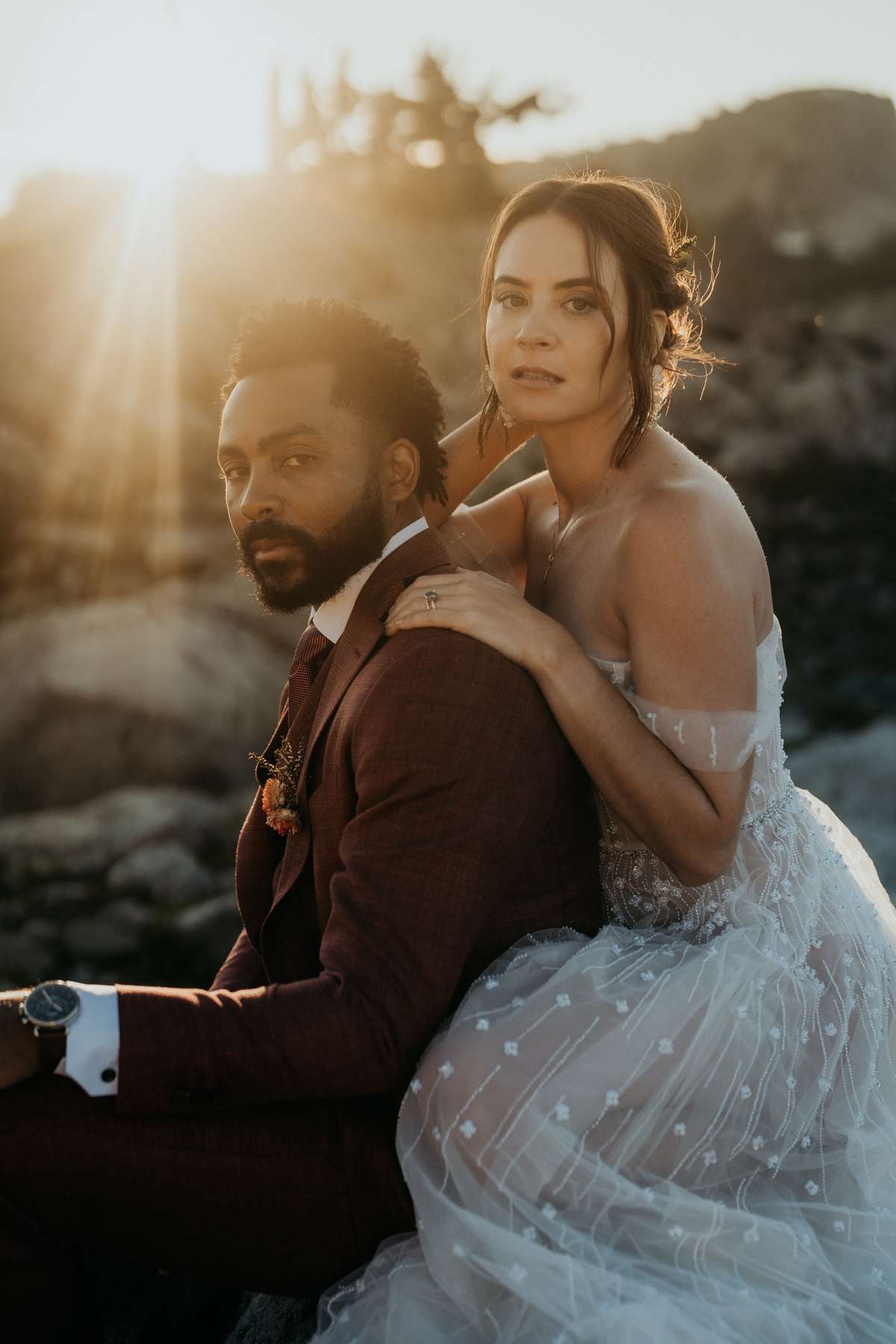 They then signed their marriage certificate, cut a cake and did some photos before hiking up to Artist's Point for their portrait session and a second exchange of their vows. The majestic views and breathtaking landscapes served as a symbolic representation of their journey together. It was as if nature itself was applauding their love story, adding an ethereal touch to their already magical day.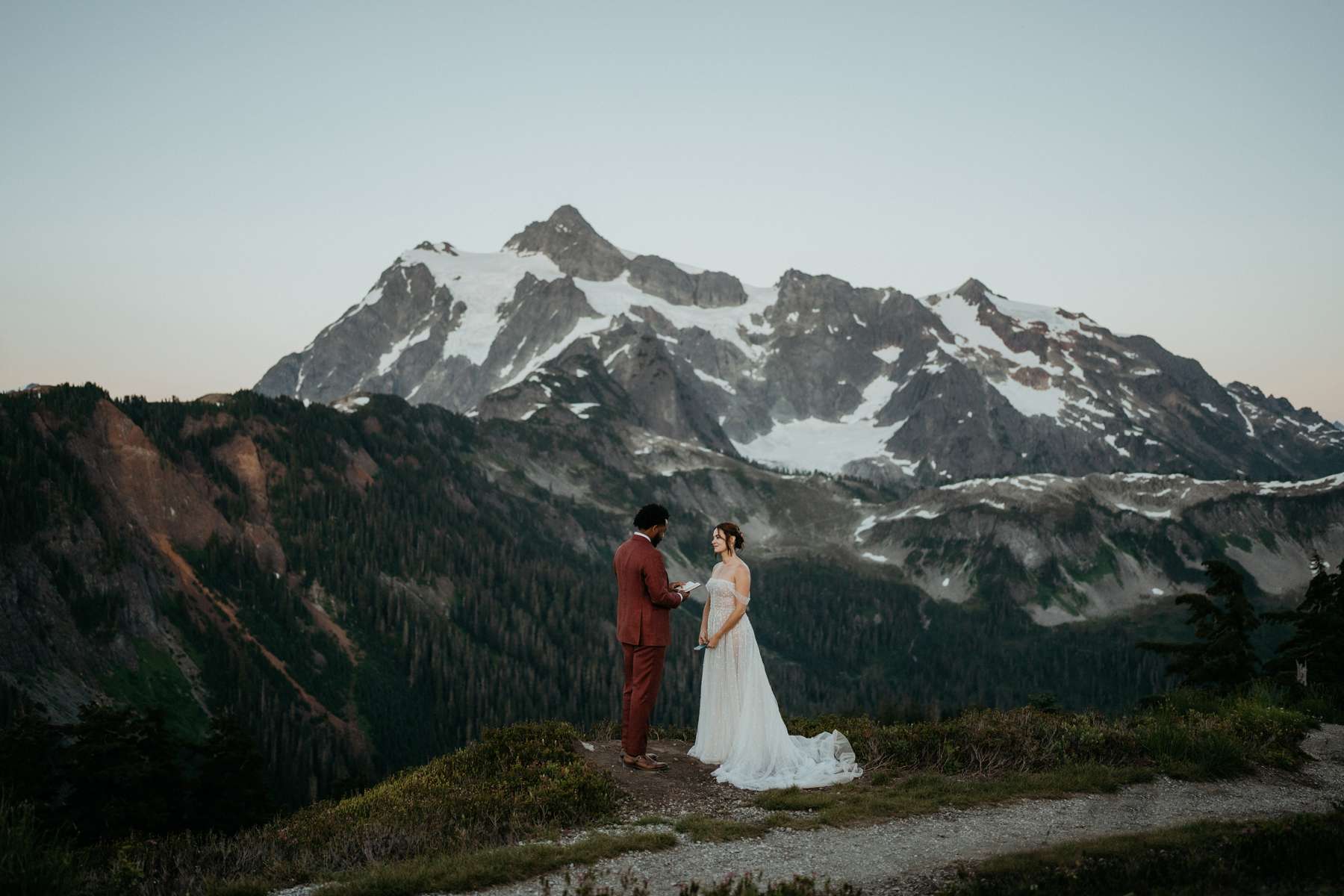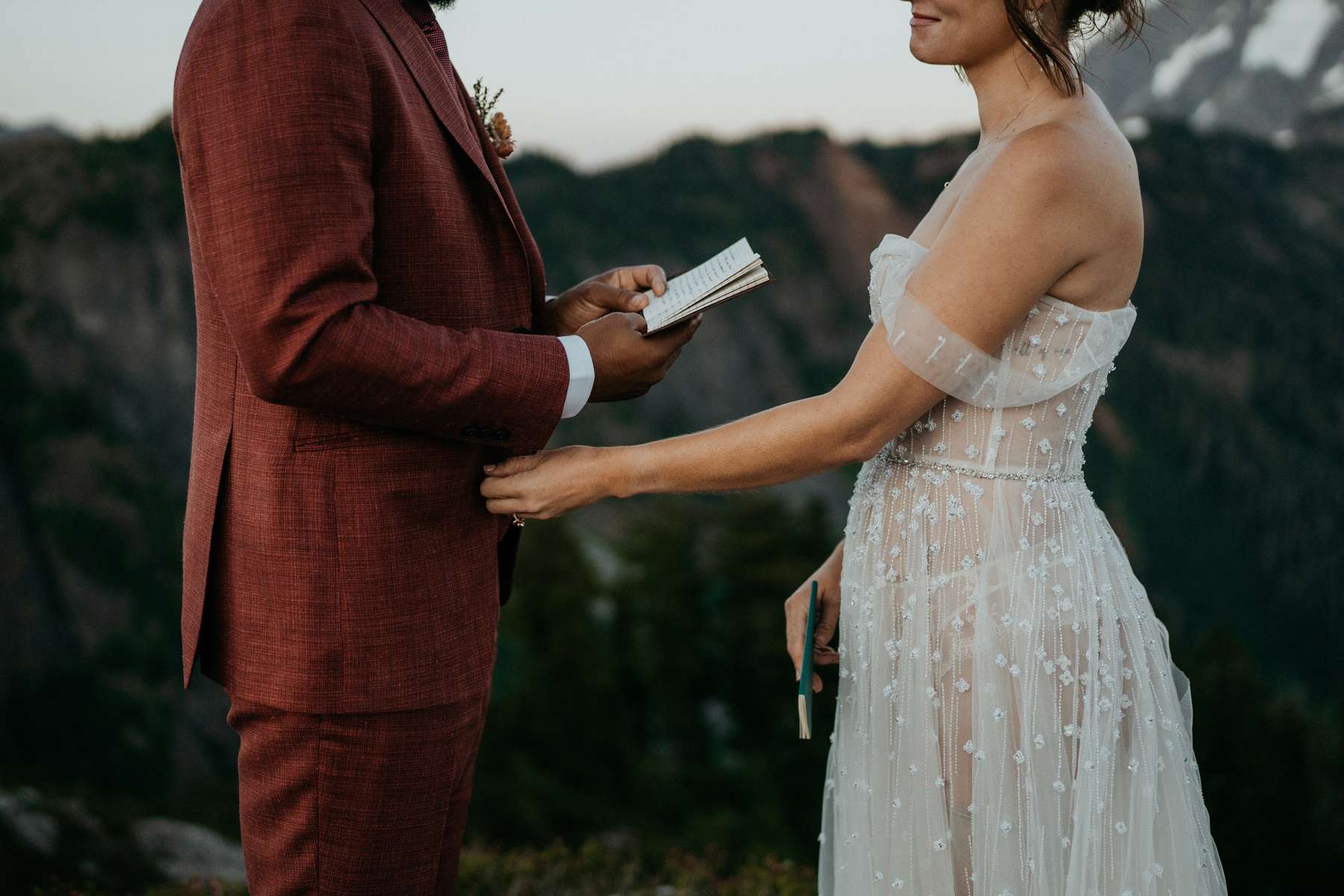 AmberRae looked radiant in her Liz Martinez bridal gown and her choice of Christian Louboutin shoes added a touch of elegance and sophistication to her ensemble. Bernard, on the other hand, exuded timeless charm in his suit deep red suit, perfectly complementing the flowers his bride carried.
Reflecting on their elopement, AmberRae and Bernard expressed their sheer joy and satisfaction. "There's nothing we wish we'd done differntly", they told us. "The whole experience was magical."