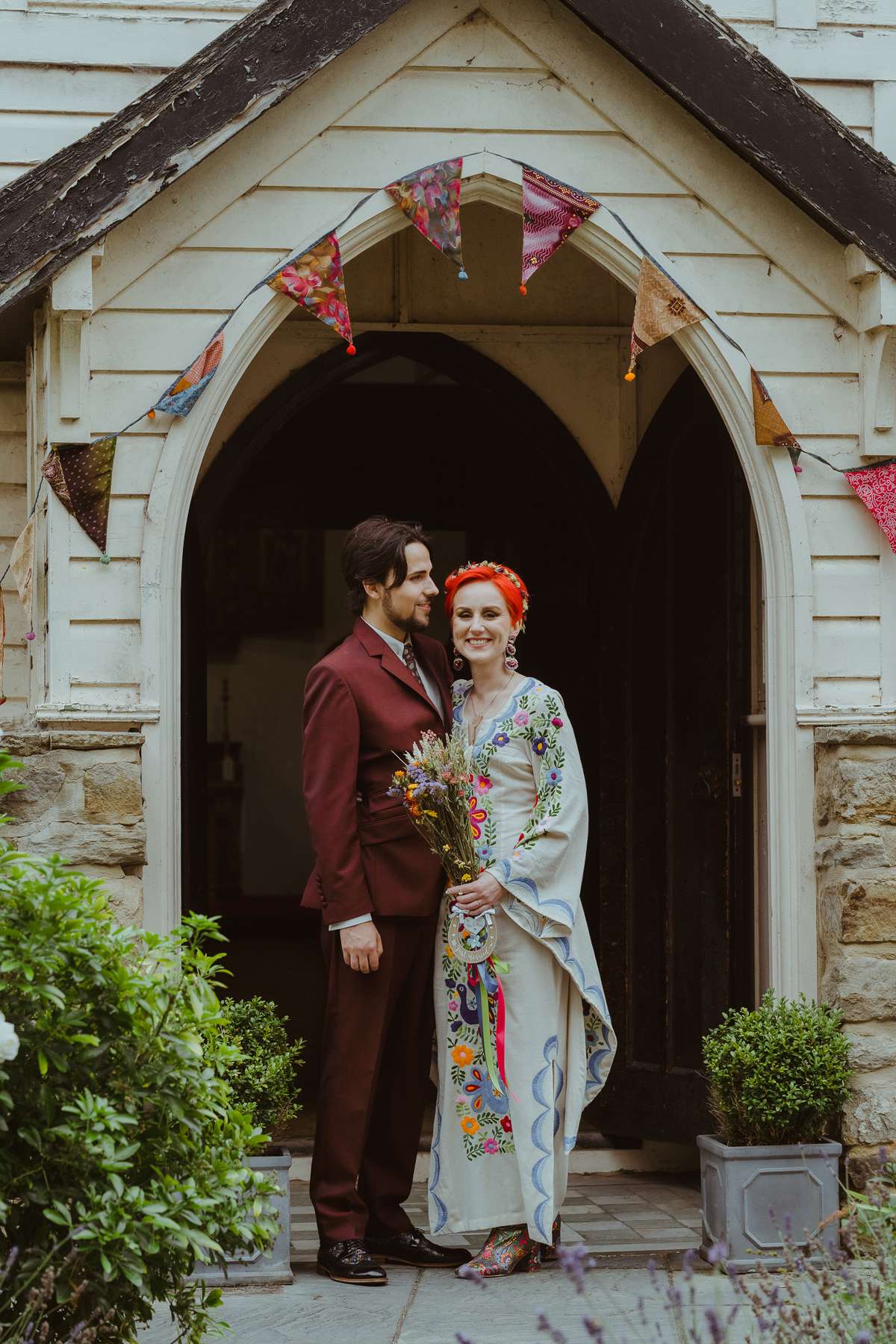 Love, music, and a touch of nostalgia set the stage for Ellie and Daan's September wedding. Married at St Chad's College in Durham, they chose the venue as it's where they first met as students while singing in the choir at the chapel.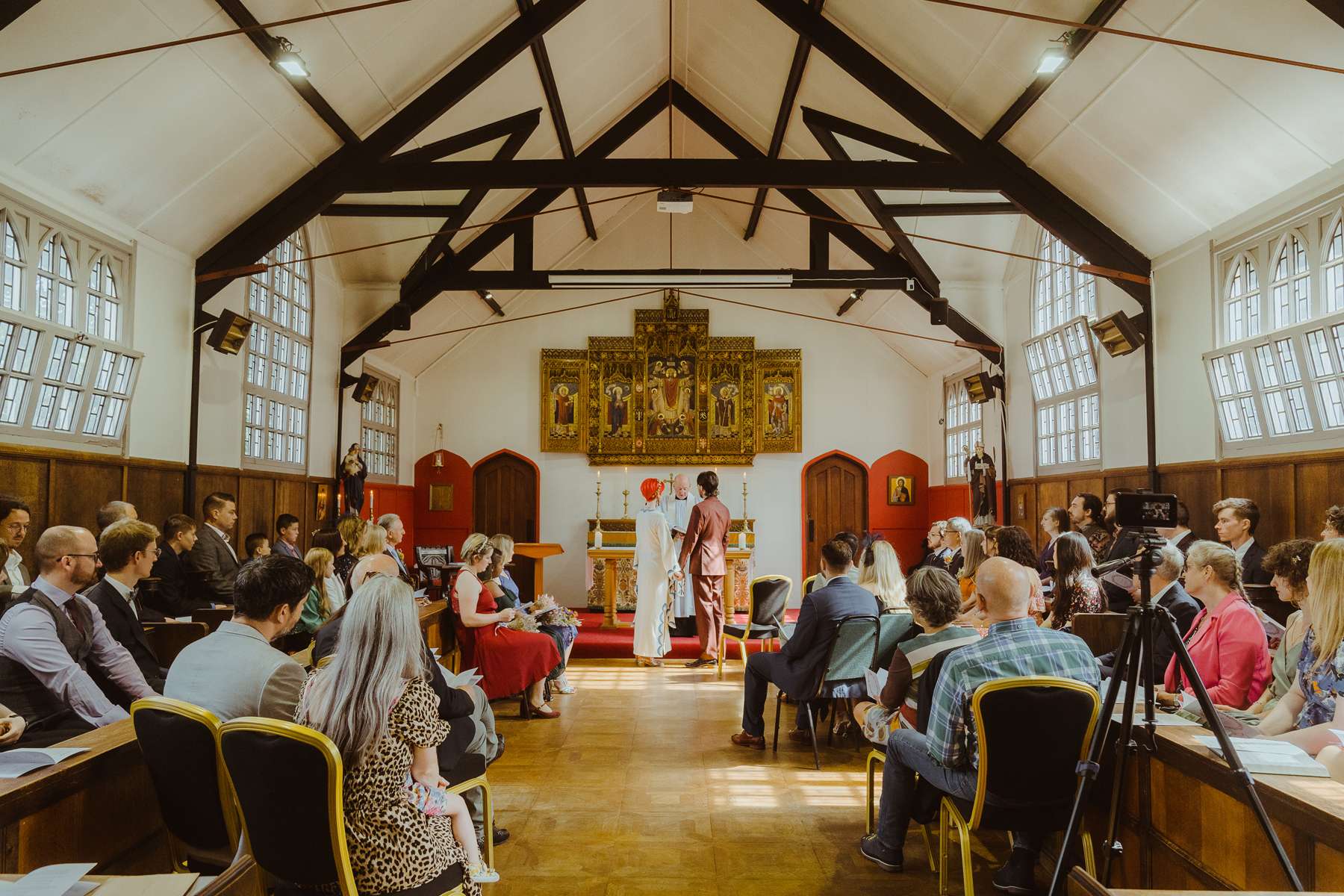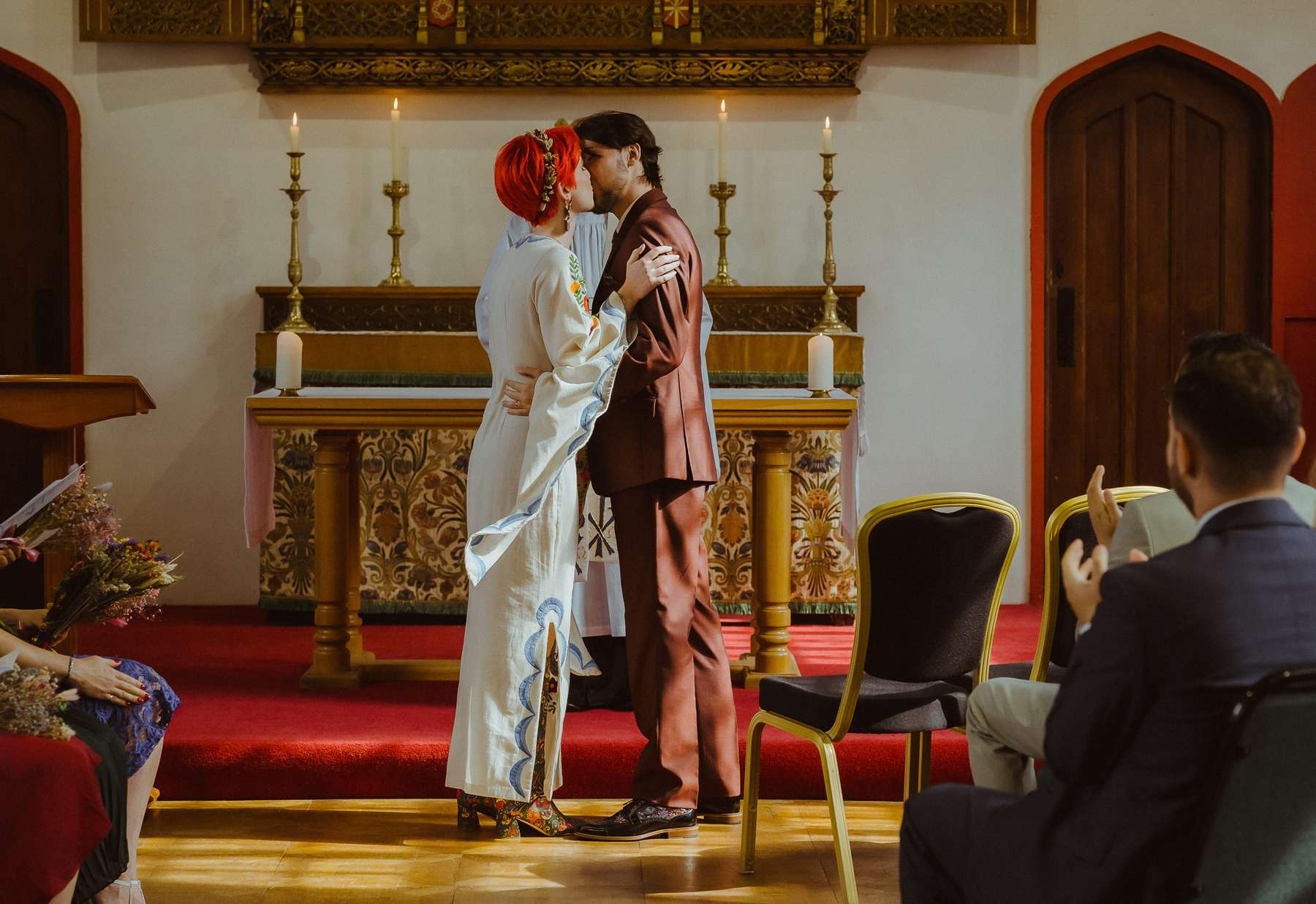 The wedding theme embraced the bohemian spirit, with retro undertones and a burst of vibrant colour. Inspired by their desire to gather their loved ones in the North East for a relaxed celebration after the challenges of the pandemic, they wanted a stress-free celebration in a place that felt familiar. From the heartfelt ceremony to the creative DIY projects, every detail spoke volumes about their love and individuality.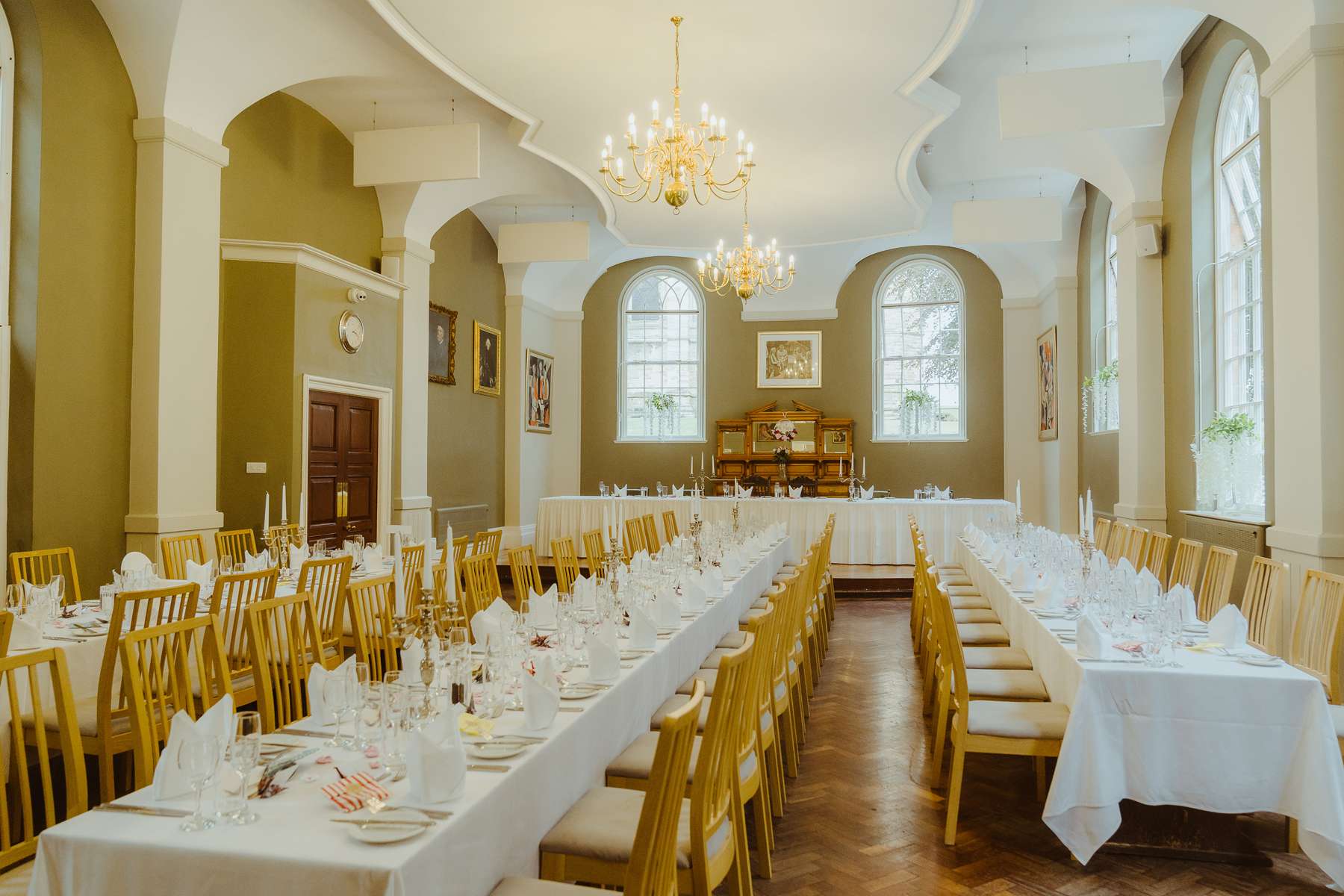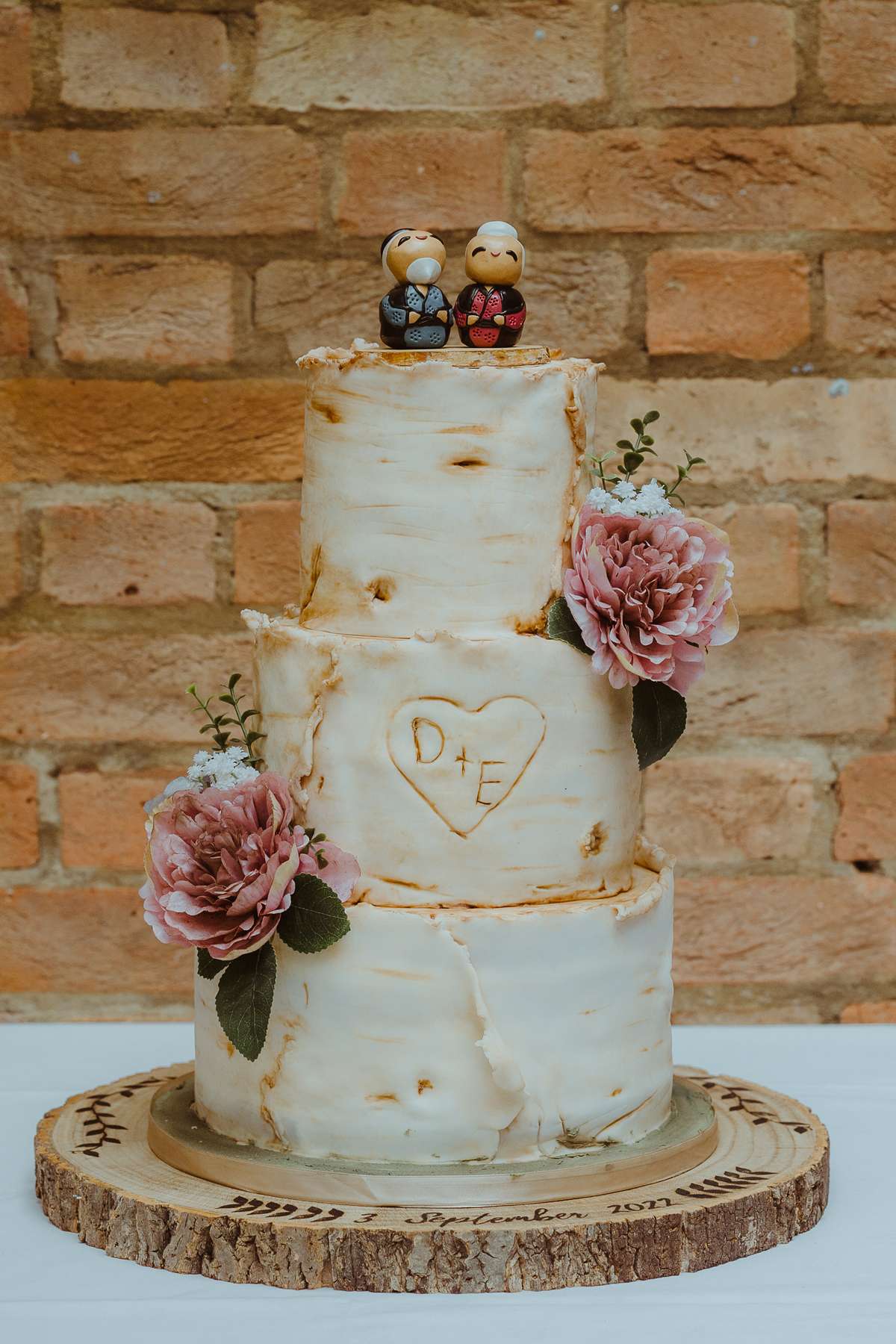 The ceremony was a real highlight of the day. They were accompanied by a brilliant choir composed of their friends, and the organ was played by the same organist who had accompanied them during their time in the chapel choir, "For the music we chose songs we used to love singing", Ellie explained, "especially Like as the Hart by Herbert Howells. Some other special moments were Daan's grandparents joining the ceremony via FaceTime from their living room in the Netherlands, where they were sitting in their Sunday best."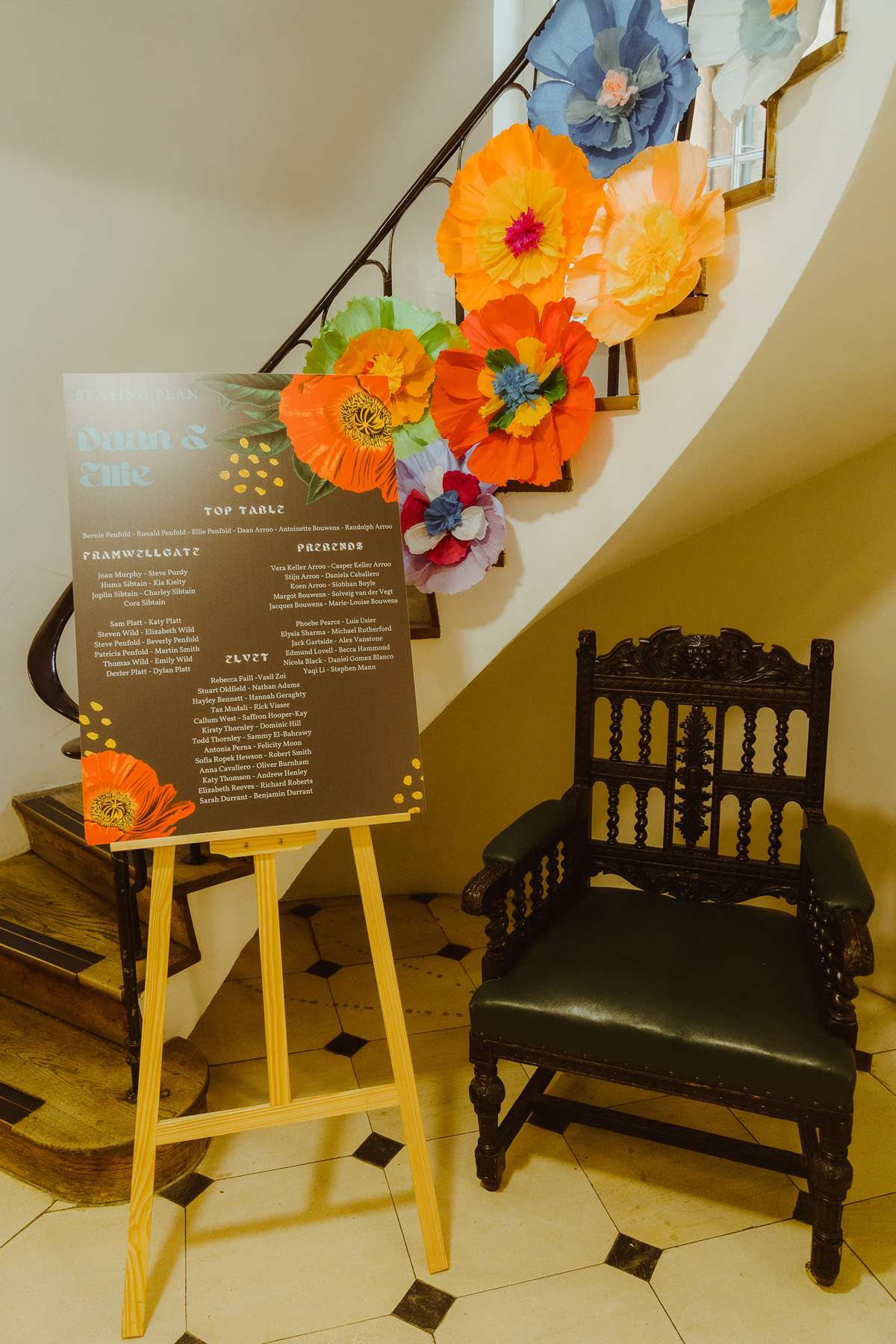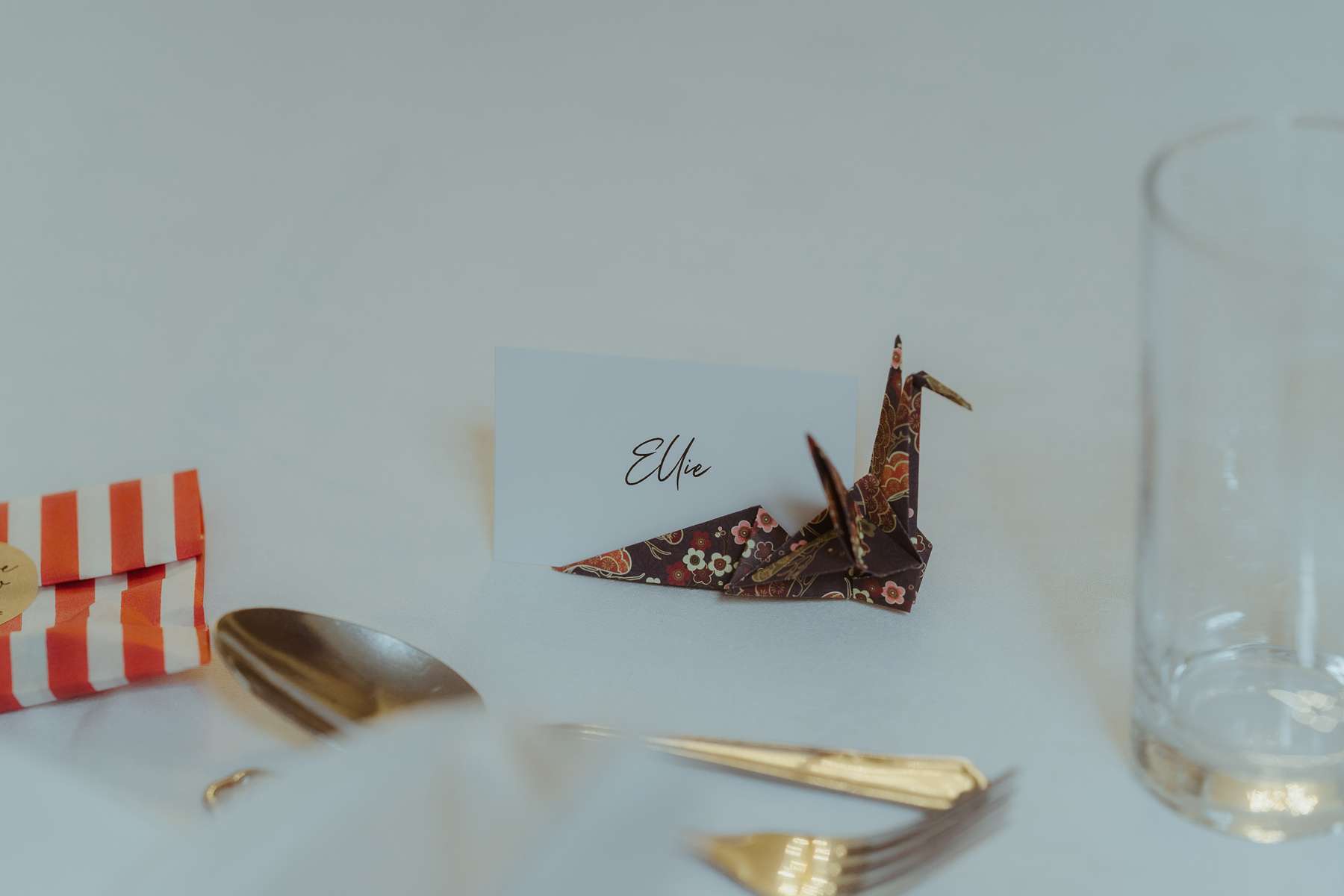 At the reception they had a ceilidh, a traditional Scottish dance, which brought everyone together in a lively display of laughter and energetic movement. The bride also changed from her dress into a black, floral jumpsuit.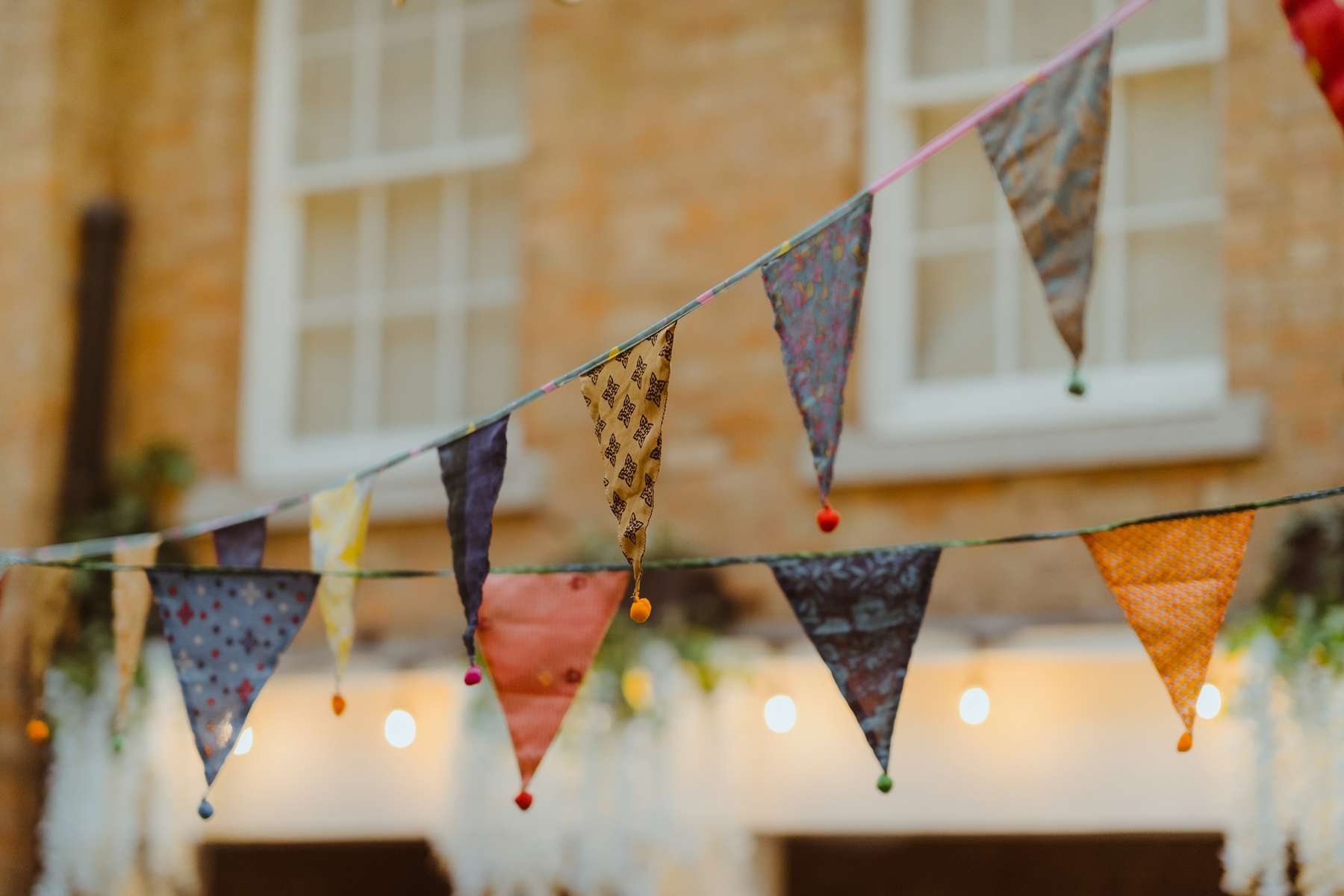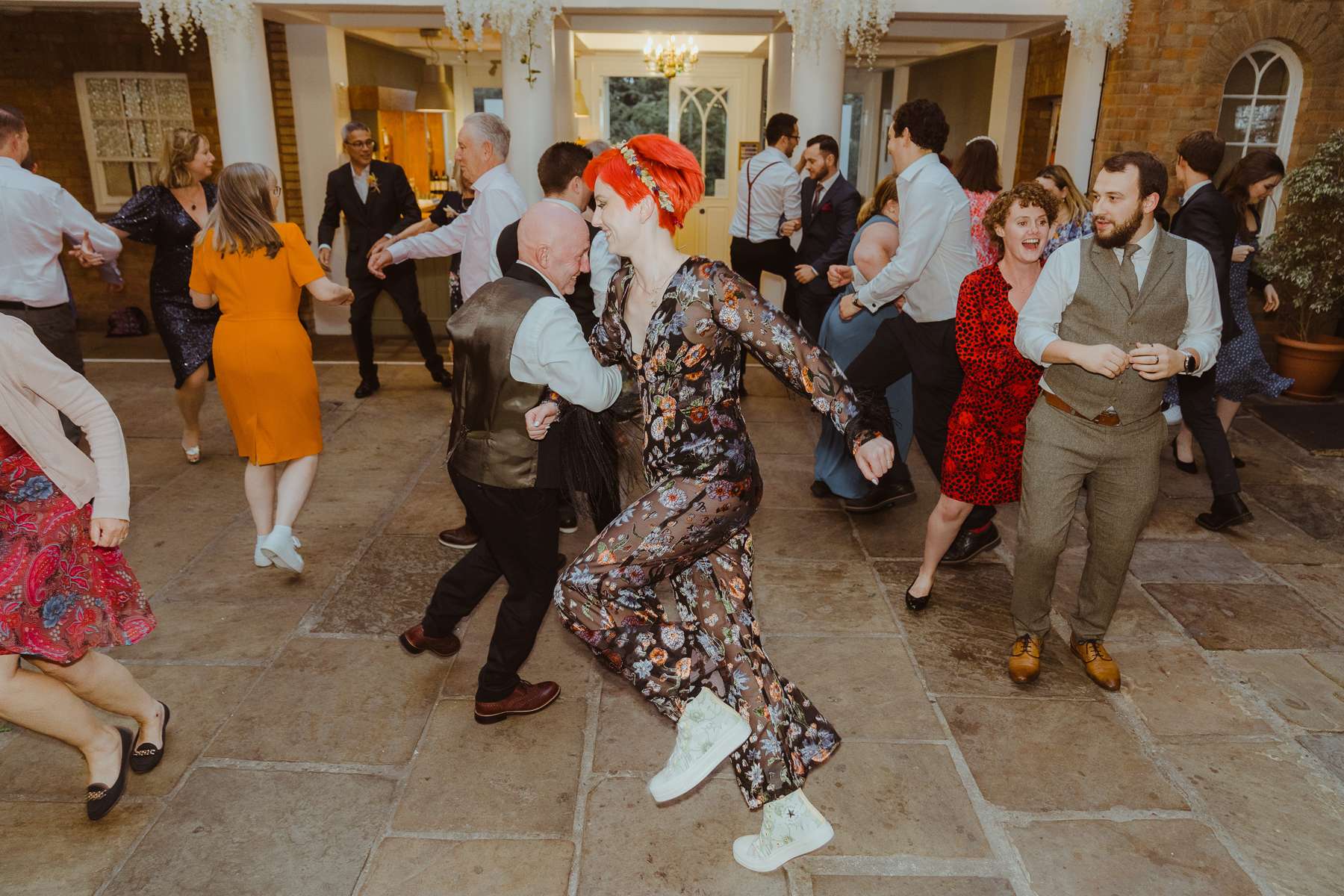 The DIY decor projects were also plentiful, with the couple roping in their friends and family to help where they could. "We made crepe paper flowers, origami table decorations, a confetti basket, crocheted bunting, embroidered felt floral wreath, the cake stand with wood-burned decorations and the beautiful cake toppers were made by Ellie's sister", they said.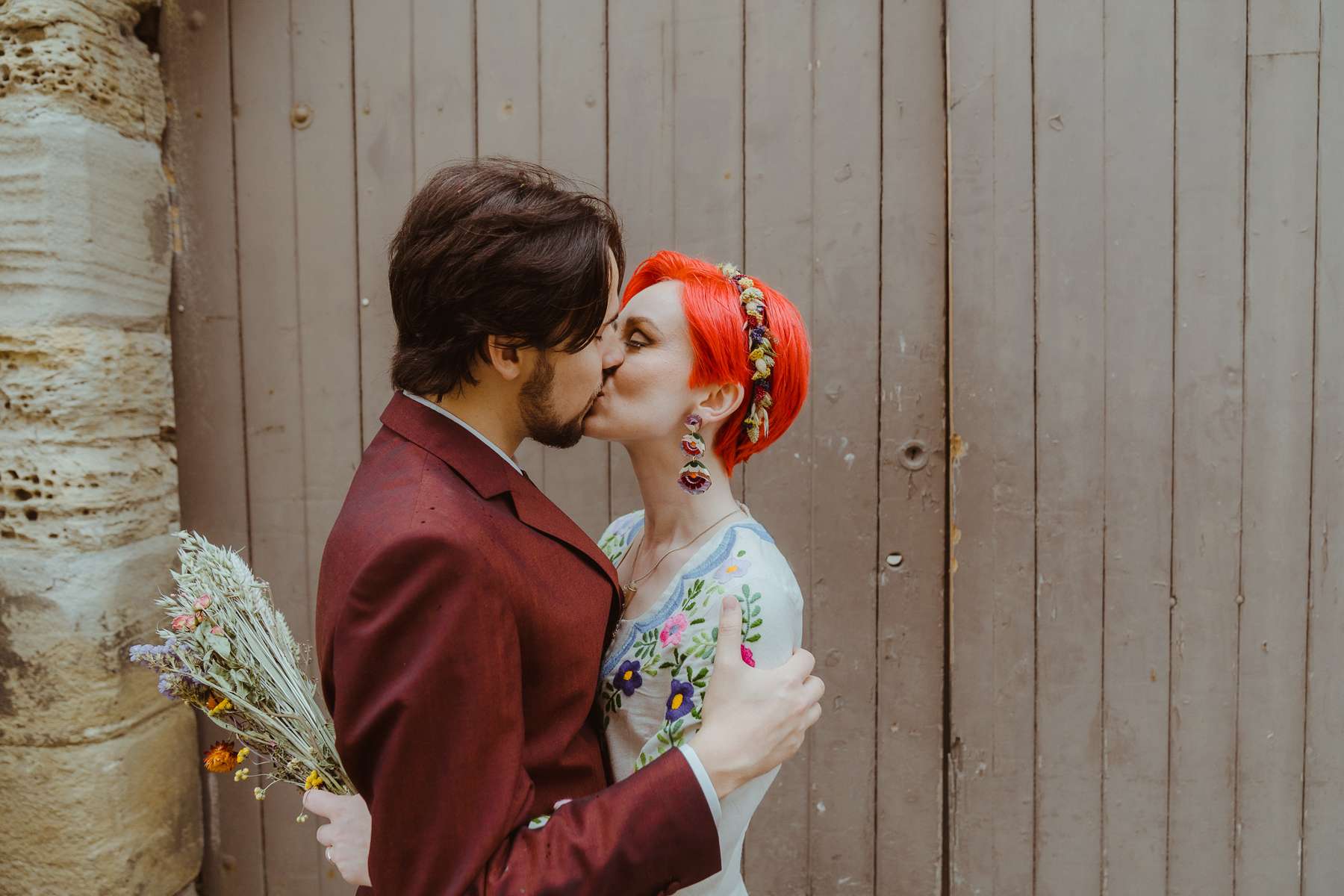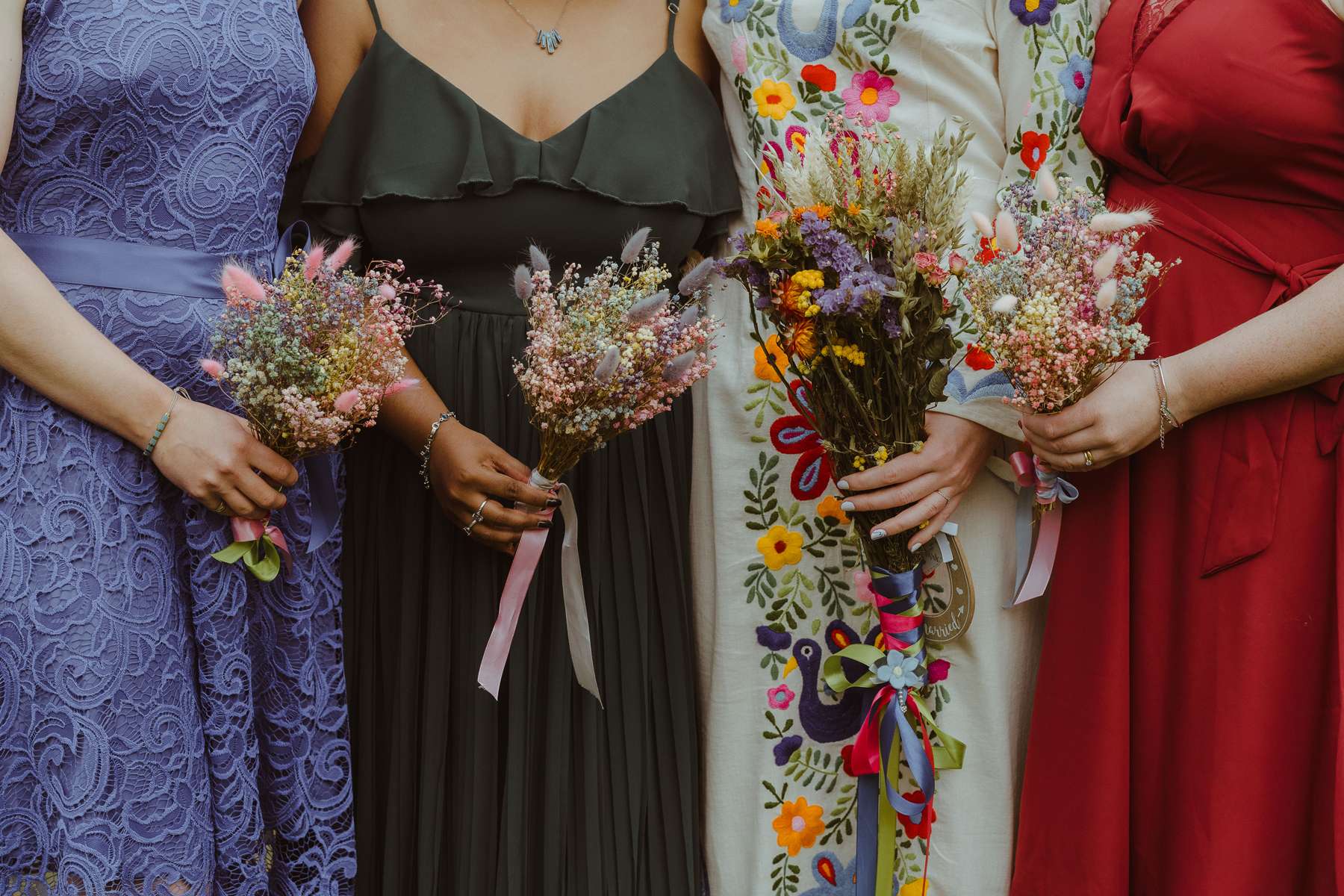 Reflecting on their wedding journey, Ellie and Daan offer valuable advice for future engaged couples. "Have a clear picture of what you want," they suggest, "but be flexible. Also, don't be afraid to buy your dress online. I did this and even though I hadn't tried it on, when it showed up it was perfect!"