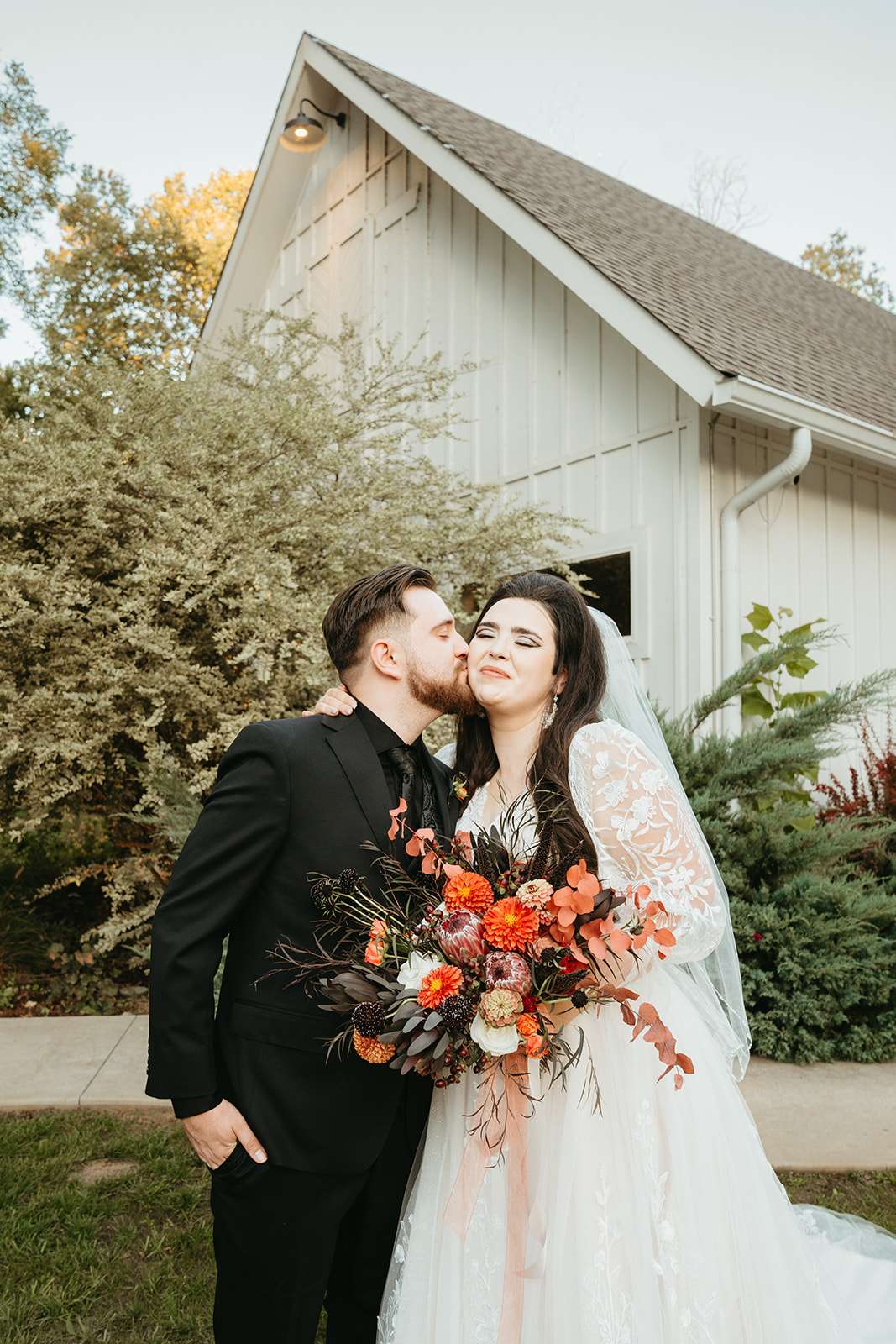 Lauren and Jesse's wedding combined traditional elements with the spooky charm of Halloween. On a beautiful October day at Spain Ranch in Tulsa, the couple aimed to strike a balance between gothic touches and traditional elegance.
Their inspiration drew heavily from The Addams Family films and all the black and white weddings they saw on Pinterest. To add Halloween vibes they provided themed goodie bags filled with candy, vampire fangs and spooky-themed macarons. Their cake was also topped with Bride of Frankenstein and Frankenstein's Monster figurines.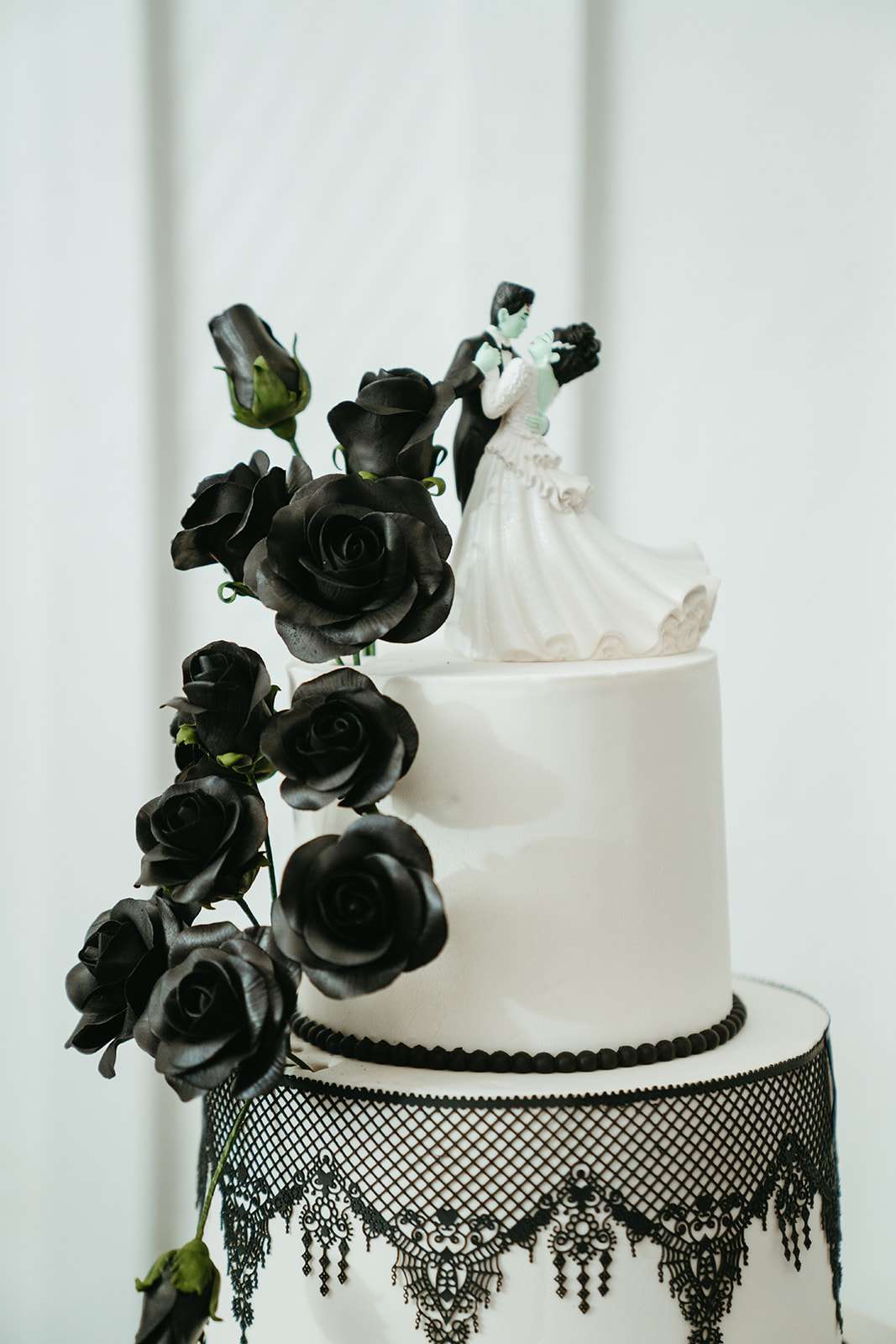 The ceremony was set to classic rock tunes, featuring Elton John's Your Song, David Bowie's Life on Mars and Modern English's I Melt With You. "Our ceremony  was pretty simple and our vows, traditional", said Lauren, "but when it was time for the essential 'I Do' portion, I instinctually let out an audacious 'Hell yeah I do!", which got a laugh out of the guests."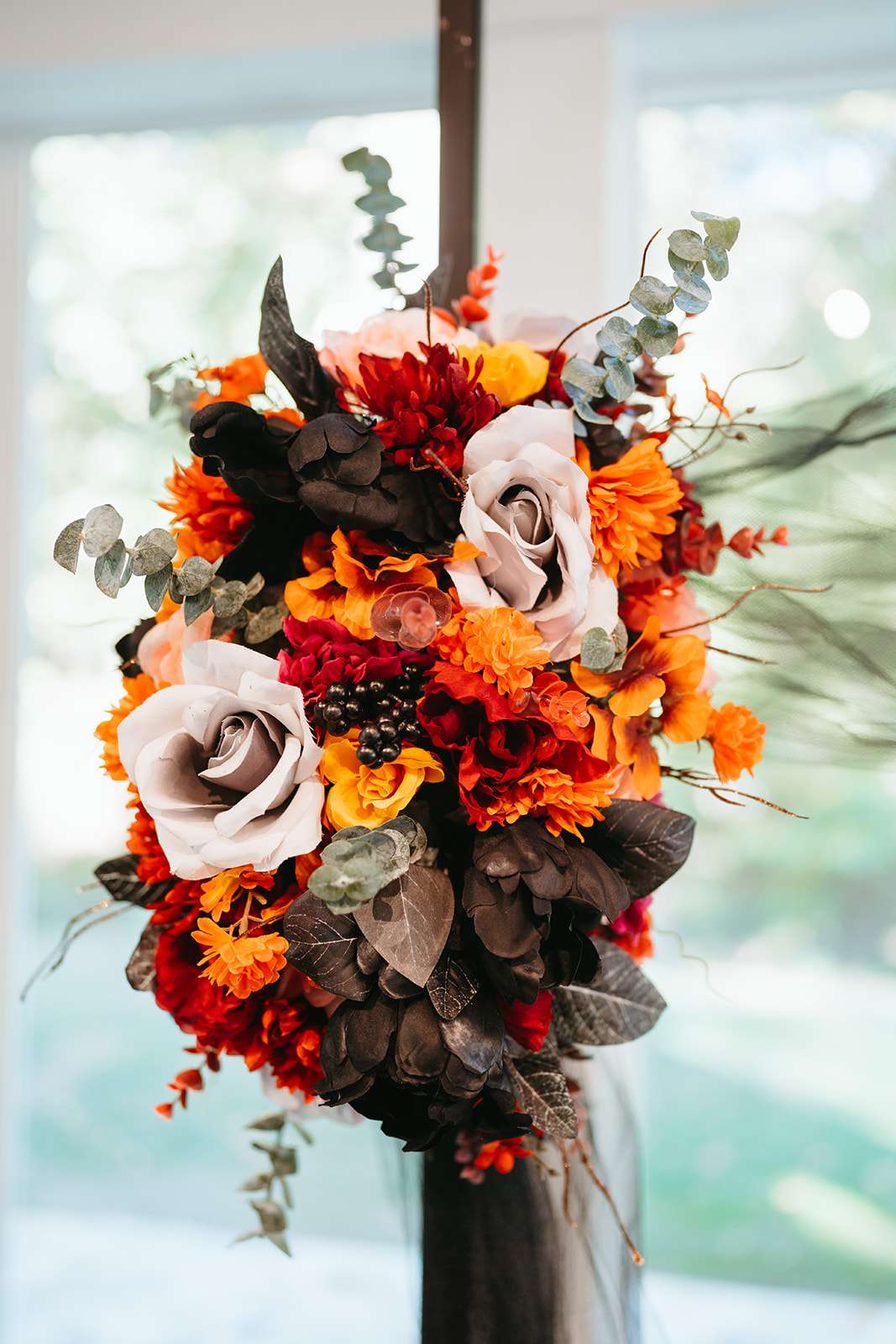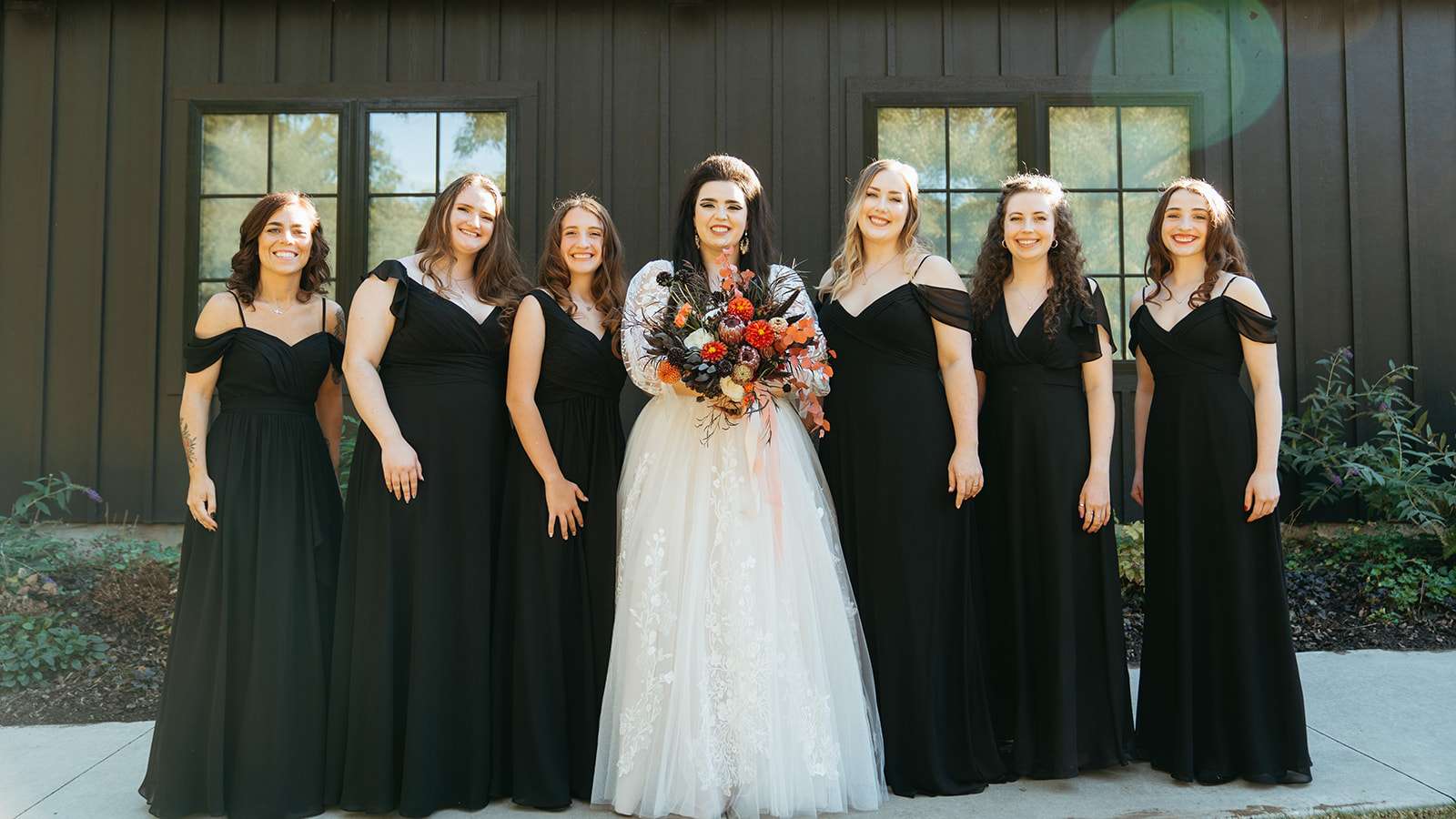 The part of wedding planning which Lauren found the most challenging was finding her dress. She explained, "It was purchased online and took longer than expected to arrive, then did not fit or look as I imagined. So, about two months prior to the wedding, we had to go the traditional route of going to the bridal salon and doing everything in person and getting alterations relatively last minute."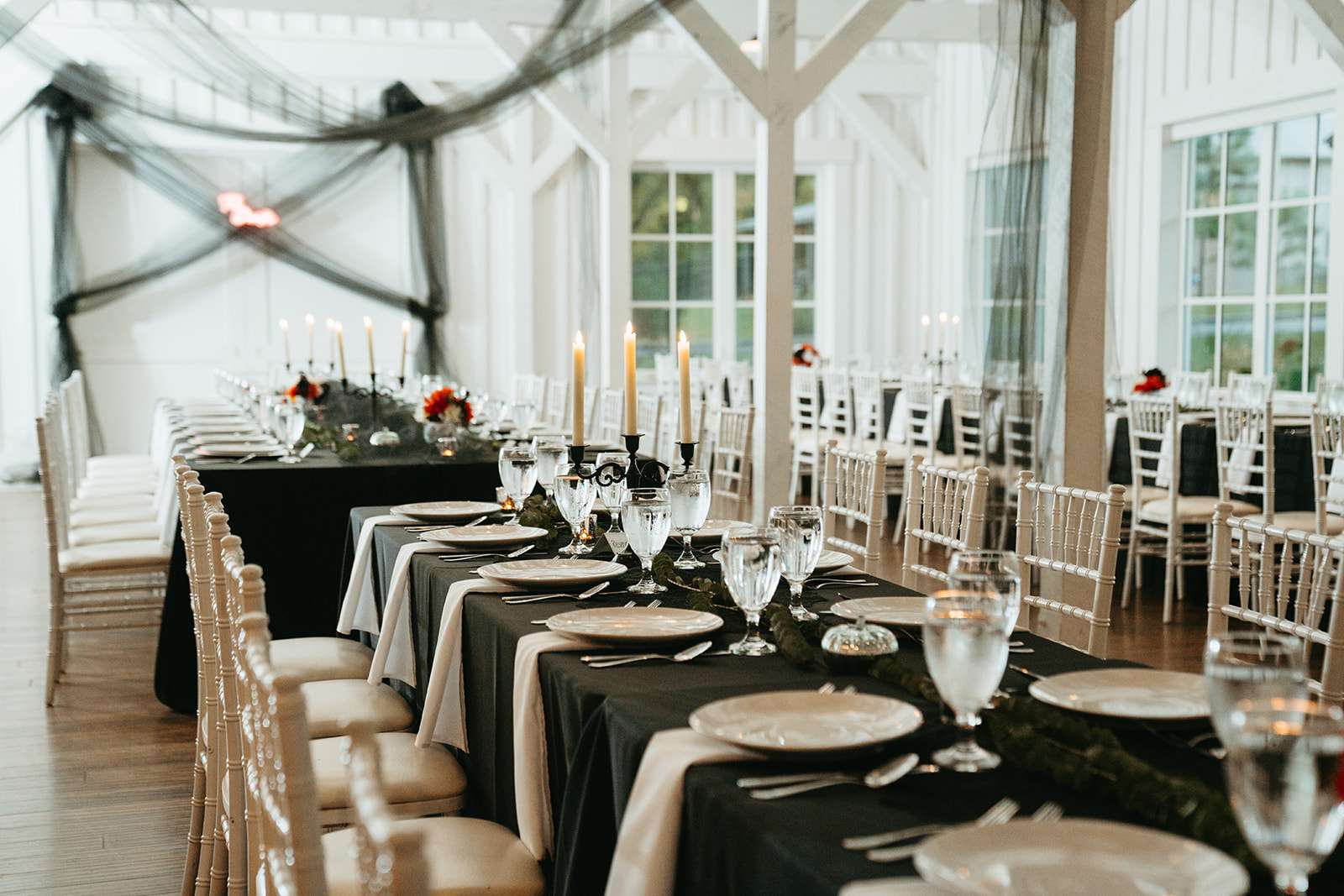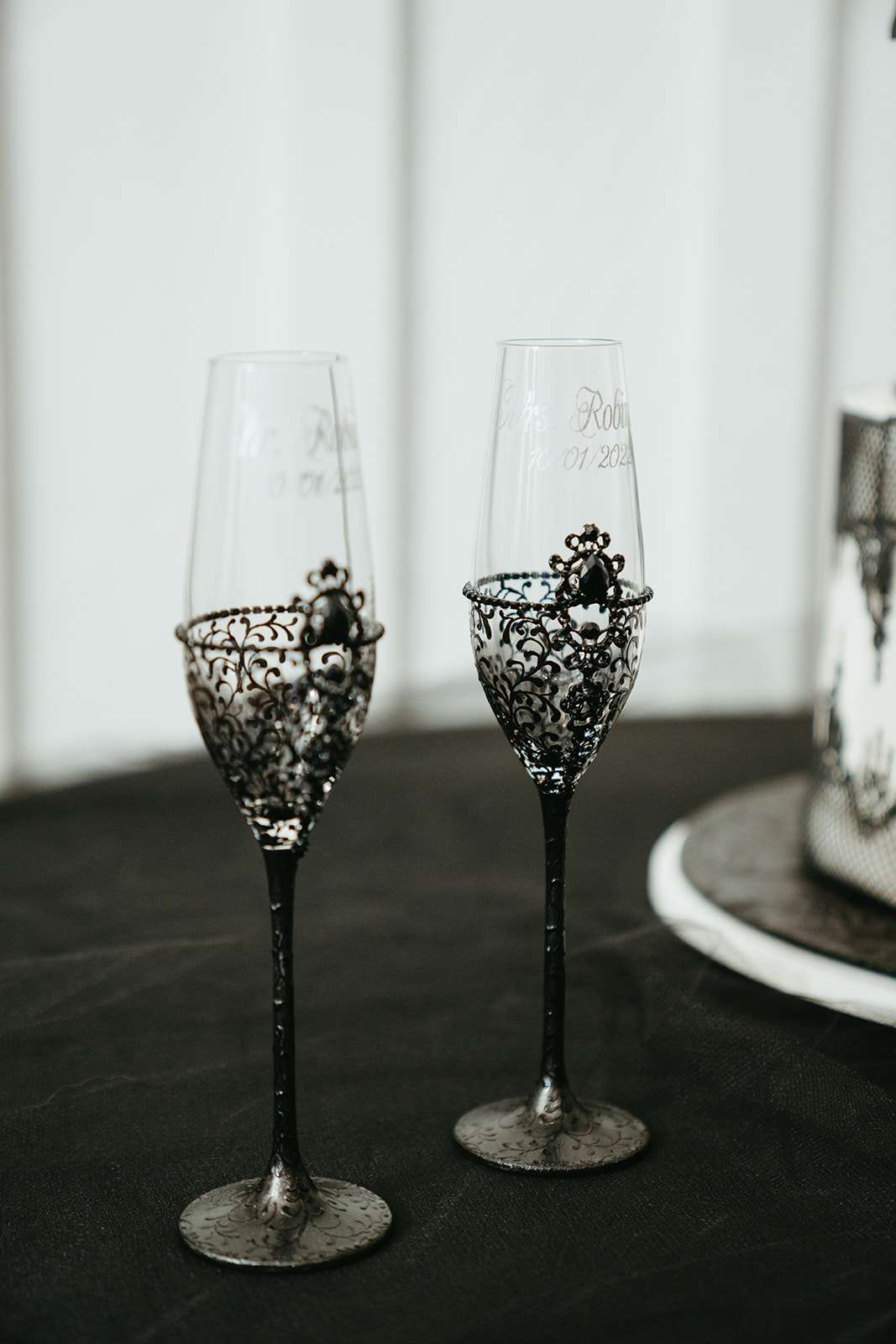 One of the standout features of their reception was the 'Champagne Girl' –  a circus performer dressed as a skeleton with a metal dress that held champagne flutes during cocktail hour. As well as that they had skull vases, gothic candelabras and purple mood lighting, all of which really captured the spooky vibe they were going for. Their guests loved dancing to Halloween classics such as Thriller and Time Warp too!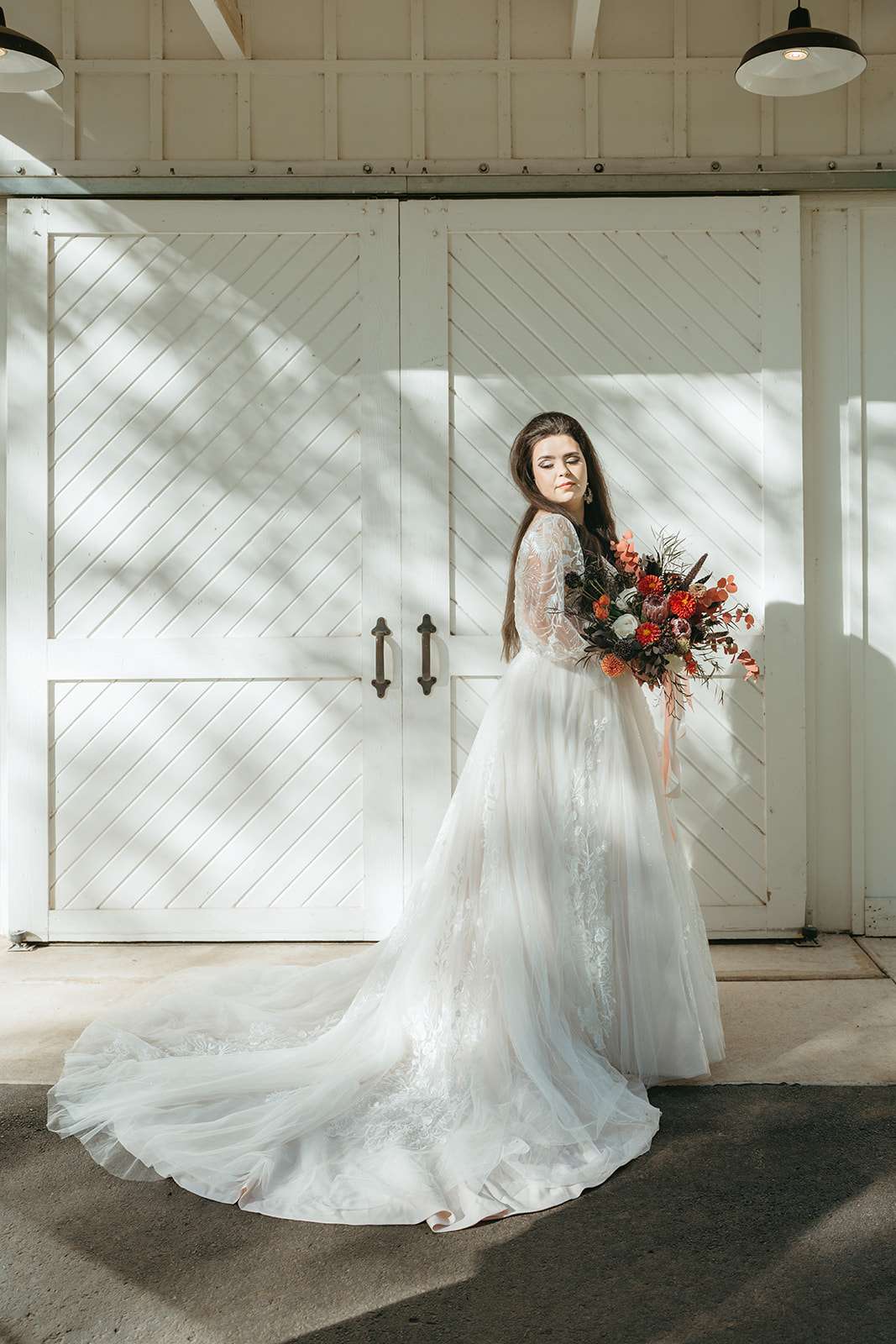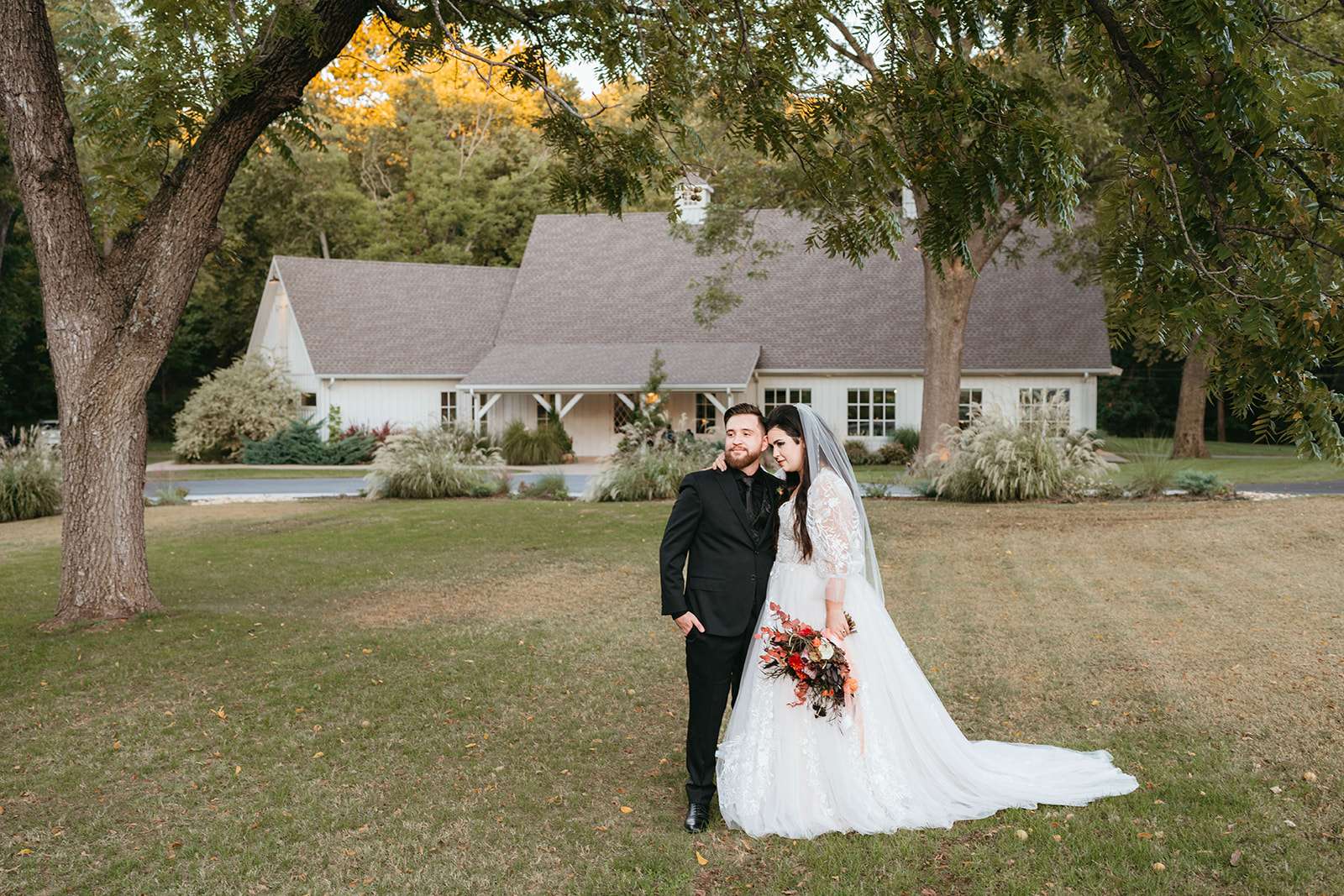 "The worst thing about planning our wedding was the general stress of planning and anticipating the big day", Lauren concluded. "Don't be afraid to ask those around you for help! More often than not, people want to help and be involved. However, unless they are paying your bills, don't take other people's opinions too seriously. It's your day and (ideally) it only happens once — so do what you want!"