Pride is not just a month-long celebration; it's a time for fighting for equality and embracing love in all its forms. We couldn't think of a more perfect time to share Kasey and Bri's wedding and story.
Kasey and Bri's wedding planning journey began with a disheartening experience, they explain, "When we started wedding planning in 2020, we got denied from even viewing a venue for being gay. Our story went a bit viral and helped pass Non-Discrimination Ordinance's in our city and others in NC. A really shitty start to wedding planning led to us finding a ton of wonderful local inclusive vendors."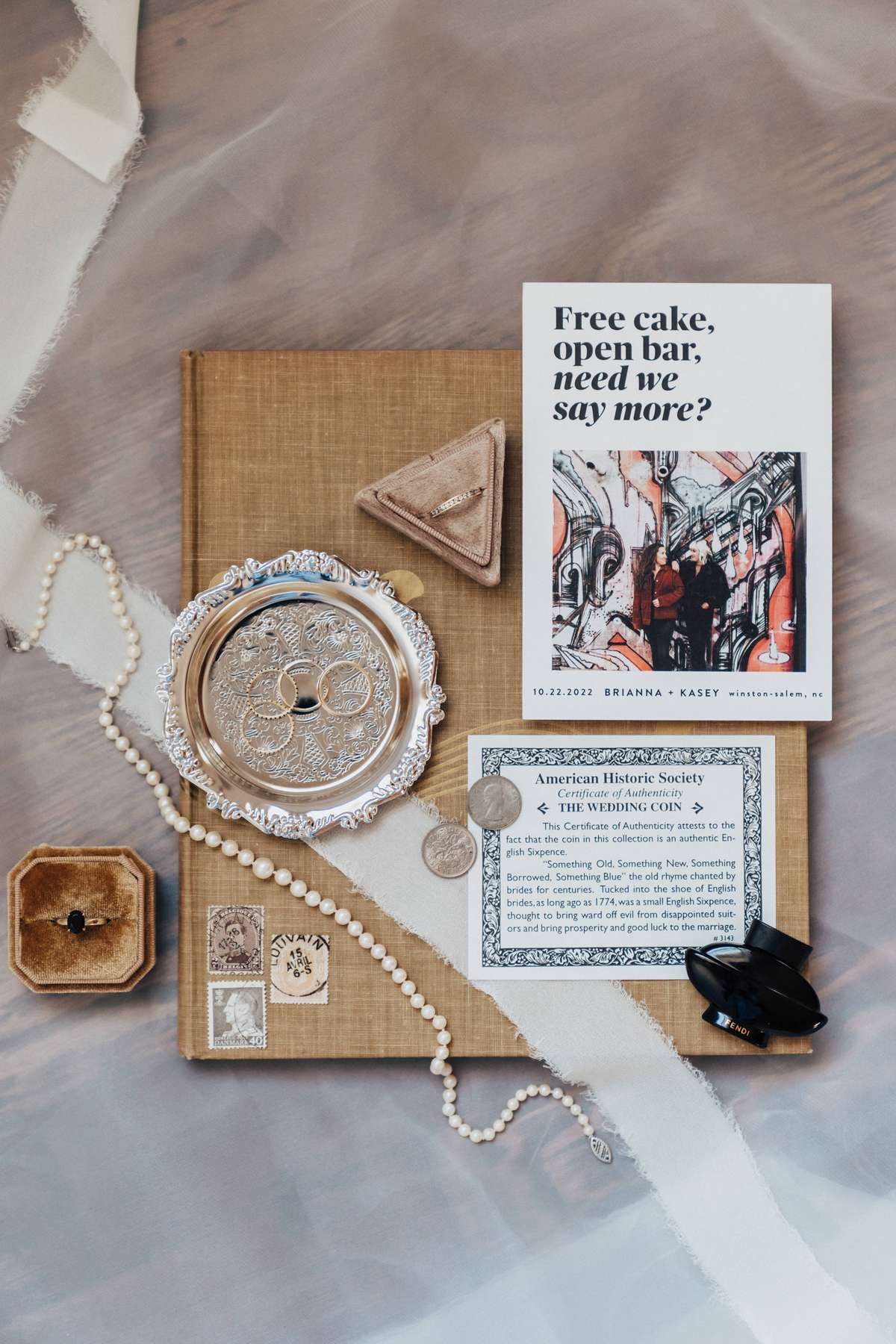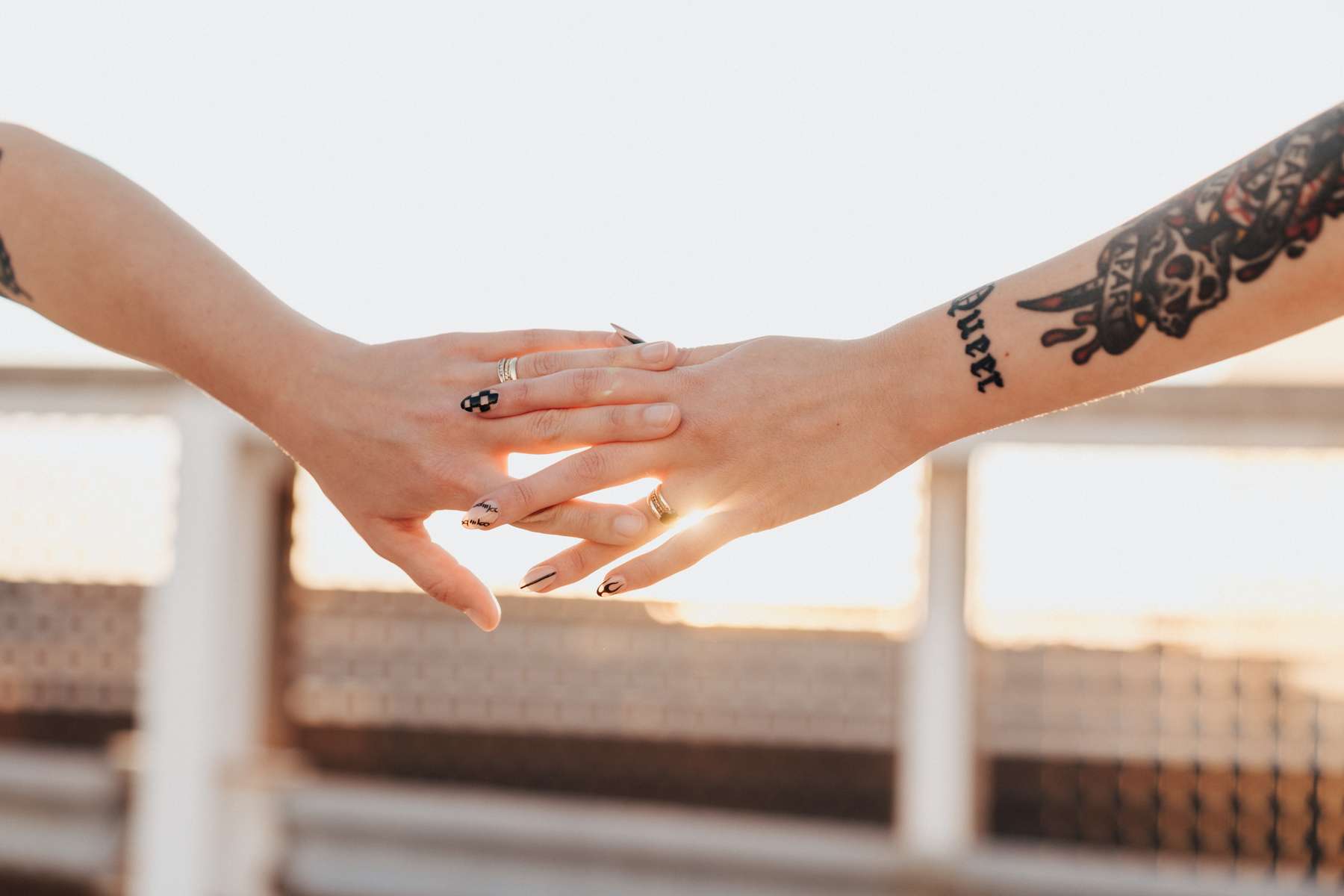 "Our community was super supportive of us and the LGBTQ+ community as a whole, but that definitely changed my outlook on the rest of planning. I was dreading reaching out to other vendors and took about eight months 'off' of wedding planning after securing a date. During that time, I honed in on what direction I wanted to take the design of our wedding and stripped back our vision. We ended up with a much more manageable vision that we could execute without a full service planner or an extra $10,000 in decor."
Moving forward with their monochrome, stripped back wedding, they eventually married in October 2022 and hired With Love Events to help them pull things together in the final six months. They booked a coffee shop, bar and bookstore venue which didn't require lots of extra decor.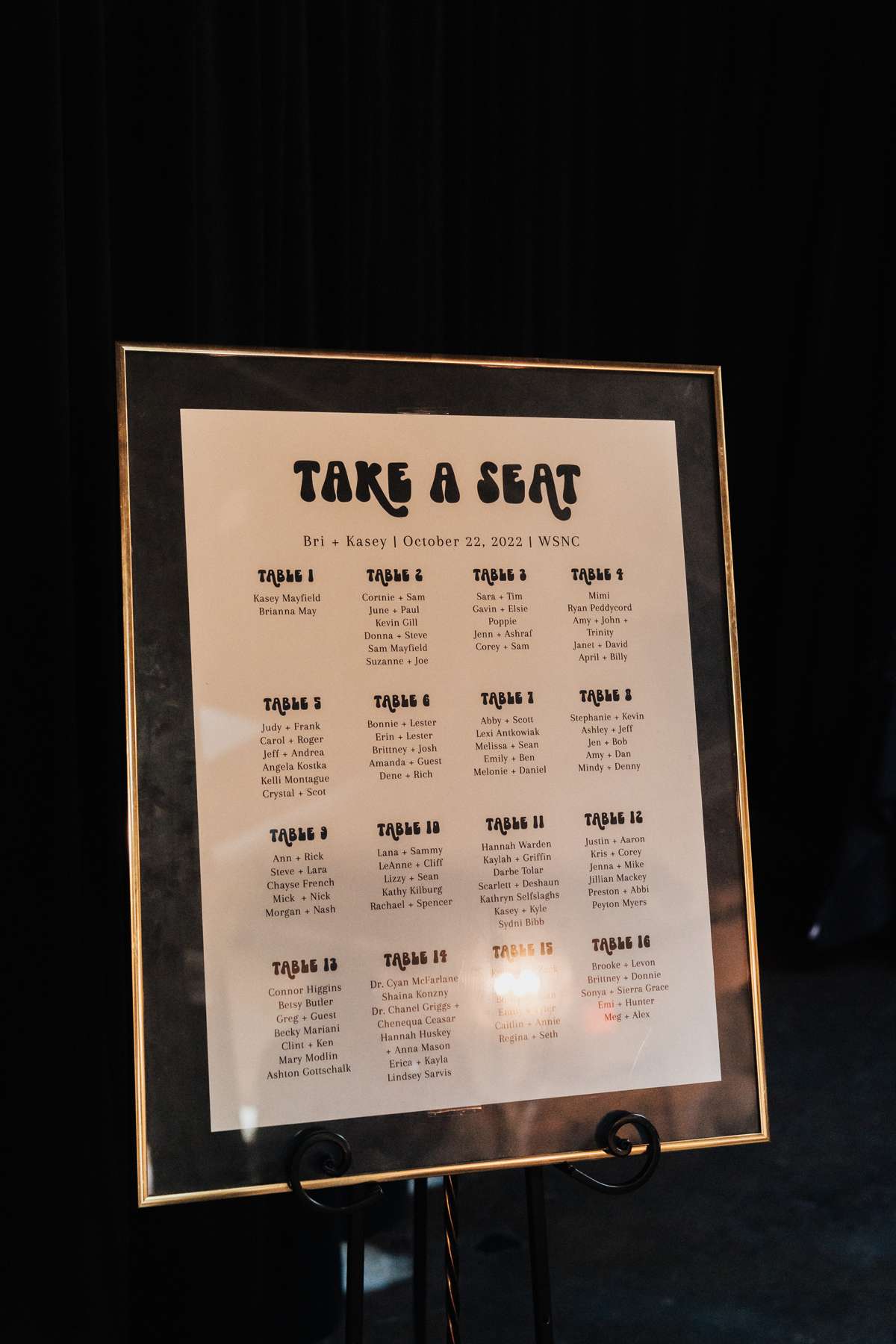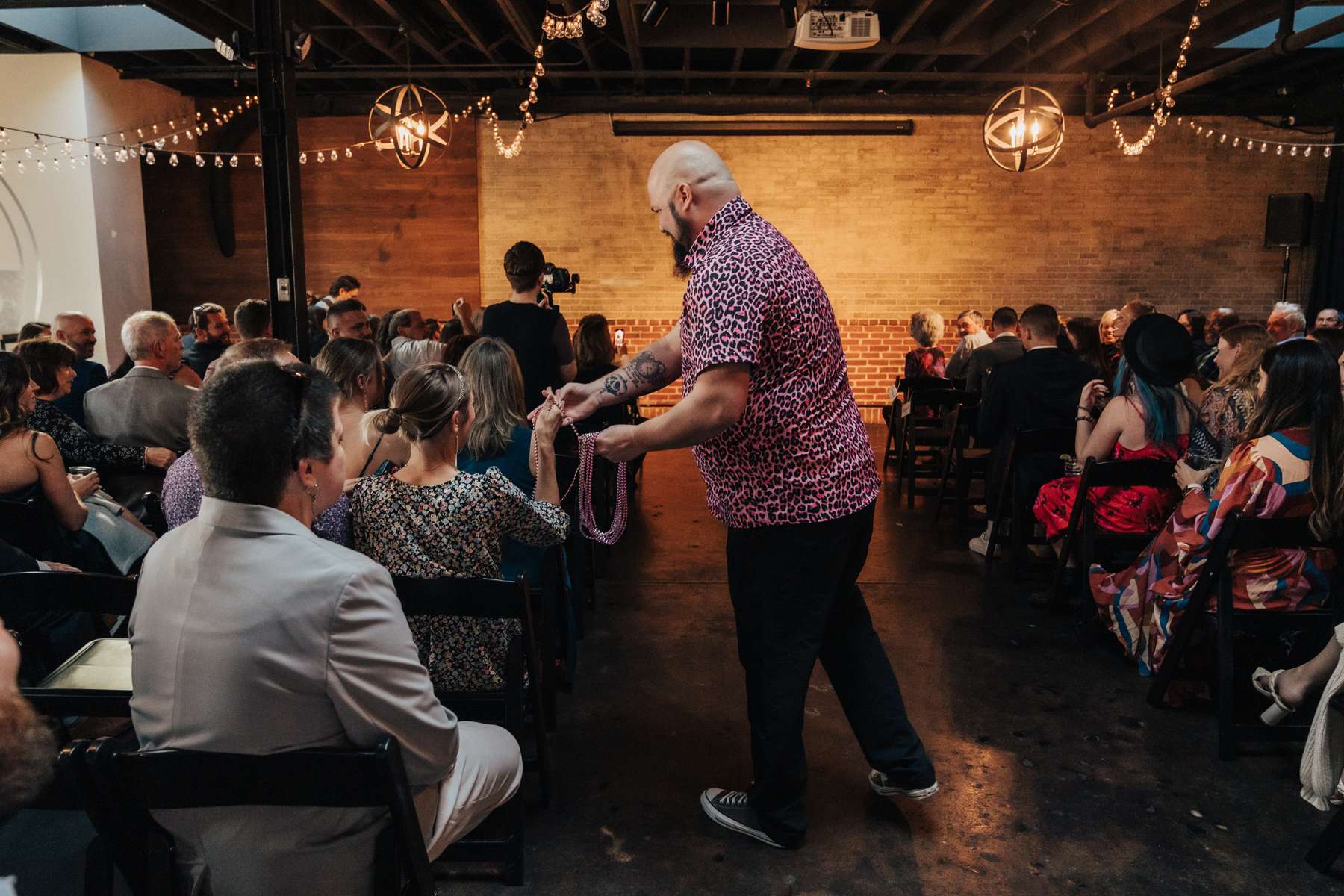 Kasey continues, "Initially I had lofty plans for a pink, yellow and orange, disco ball covered wedding. But I realised that I was trying too hard to be someone else and tried to focus on the things that Bri and I actually cared about most – good food, good people and a good time. We found that simplicity made the space shine more, and keep the edge to the exposed brick and concrete floor. I found a ton of cool inspiration for beer and brewery themed weddings and since we were already getting married in a space connected to a brewery, we didn't have to try hard."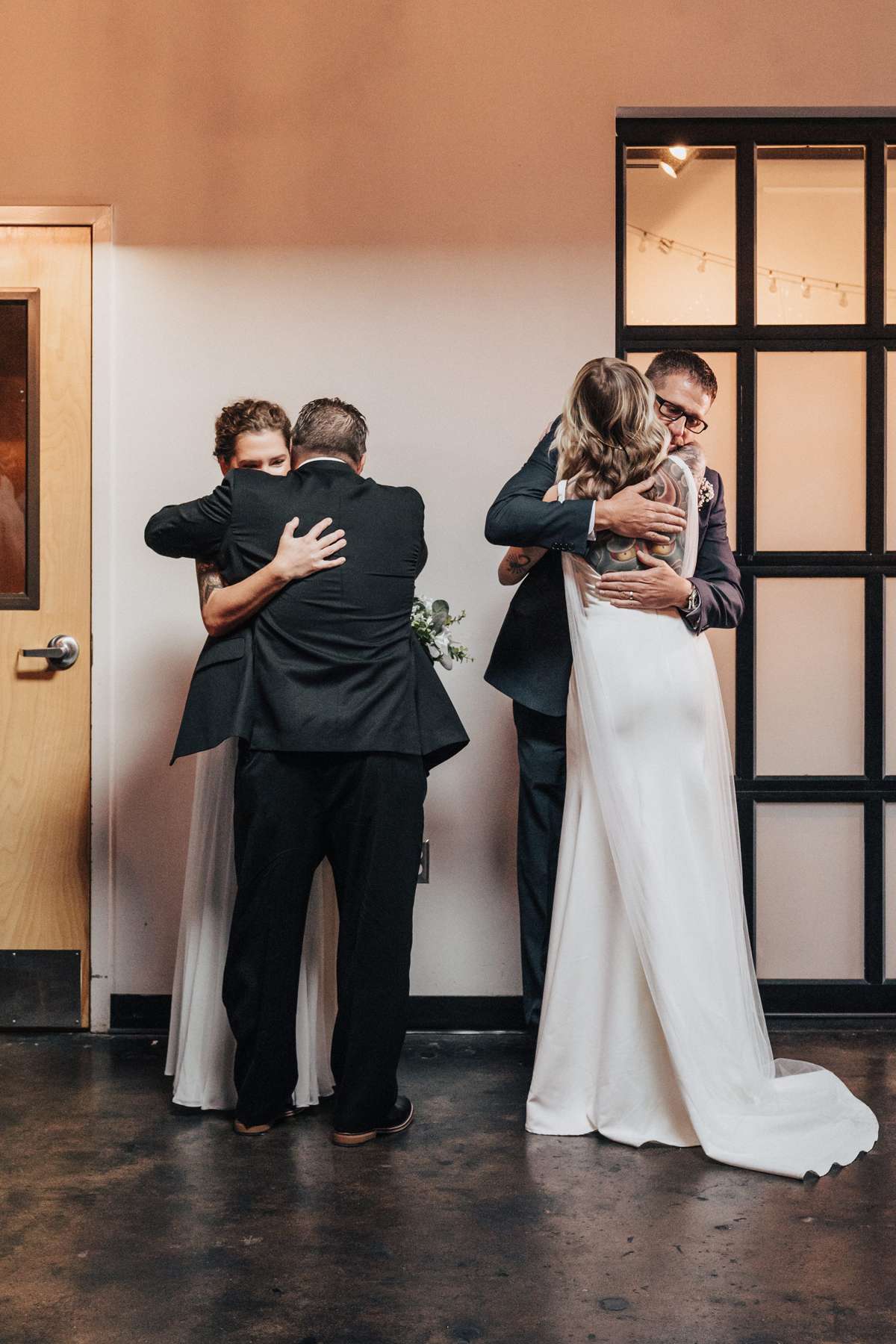 Following the spirit of inclusivity, their wedding party embraced gender-neutral attire, allowing each member to express their unique style. Instead of traditional flower girls/ page boys, Kasey and Bri invited their uncle and a close friend to pass out beads down the aisle to Milkshake by Kelis, creating a joyful and interactive experience for their guests. Being non-religious, they also decided to have a drag queen marry them to bring another non-traditional element to their very queer wedding!
"Our bridal party walked down to Cherry Blossom by Kacey Musgraves followed by us walking to an instrumental of Butterflies also by Kacey Musgraves", they said. "We half walked down the aisle with our dads and then walked the rest of the way together. We wanted to honour them but not be 'given away'. We used non-traditional and gender-neutral but generic vows I found online that emphasised loving each other as we are and who we become. It was short and sweet!"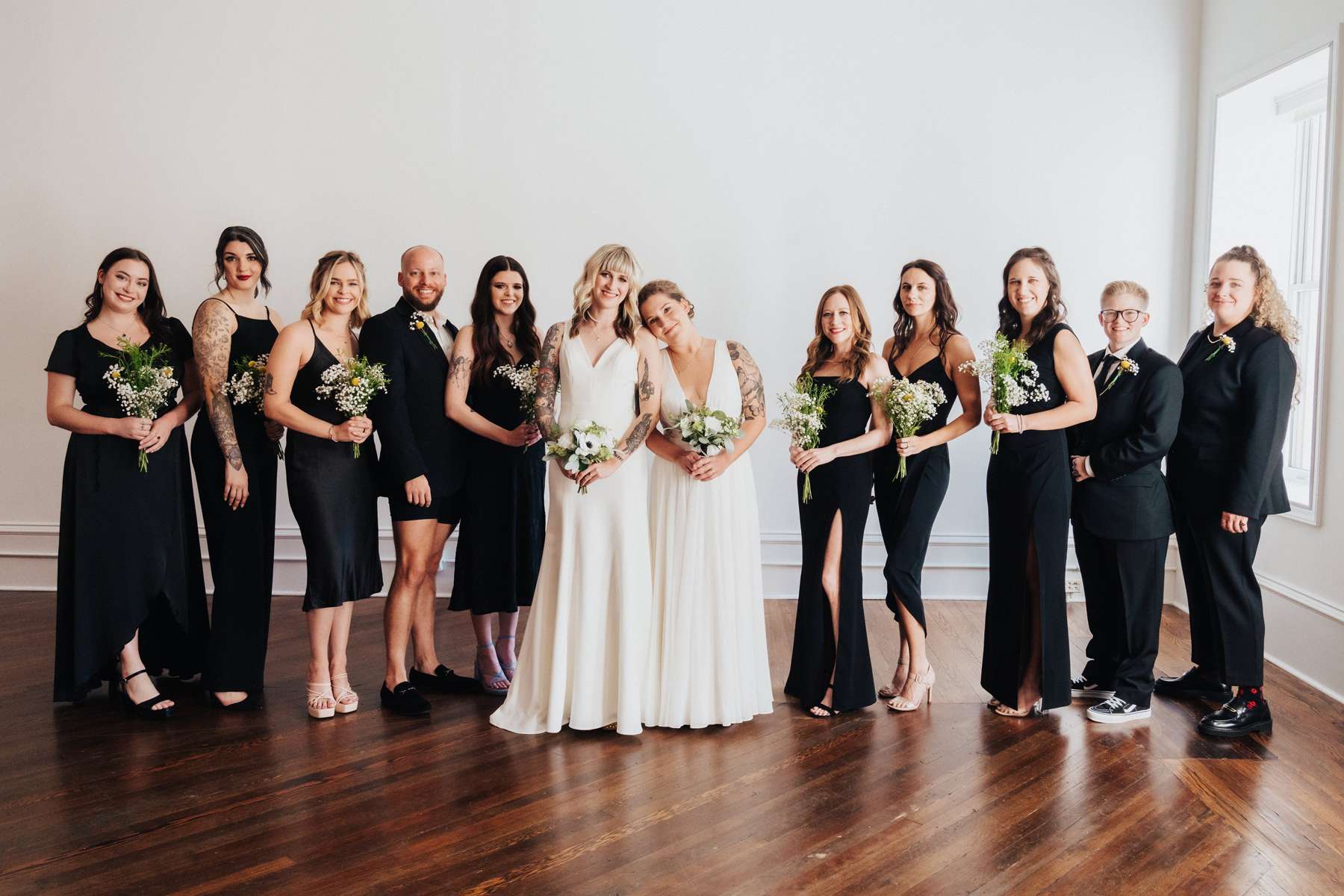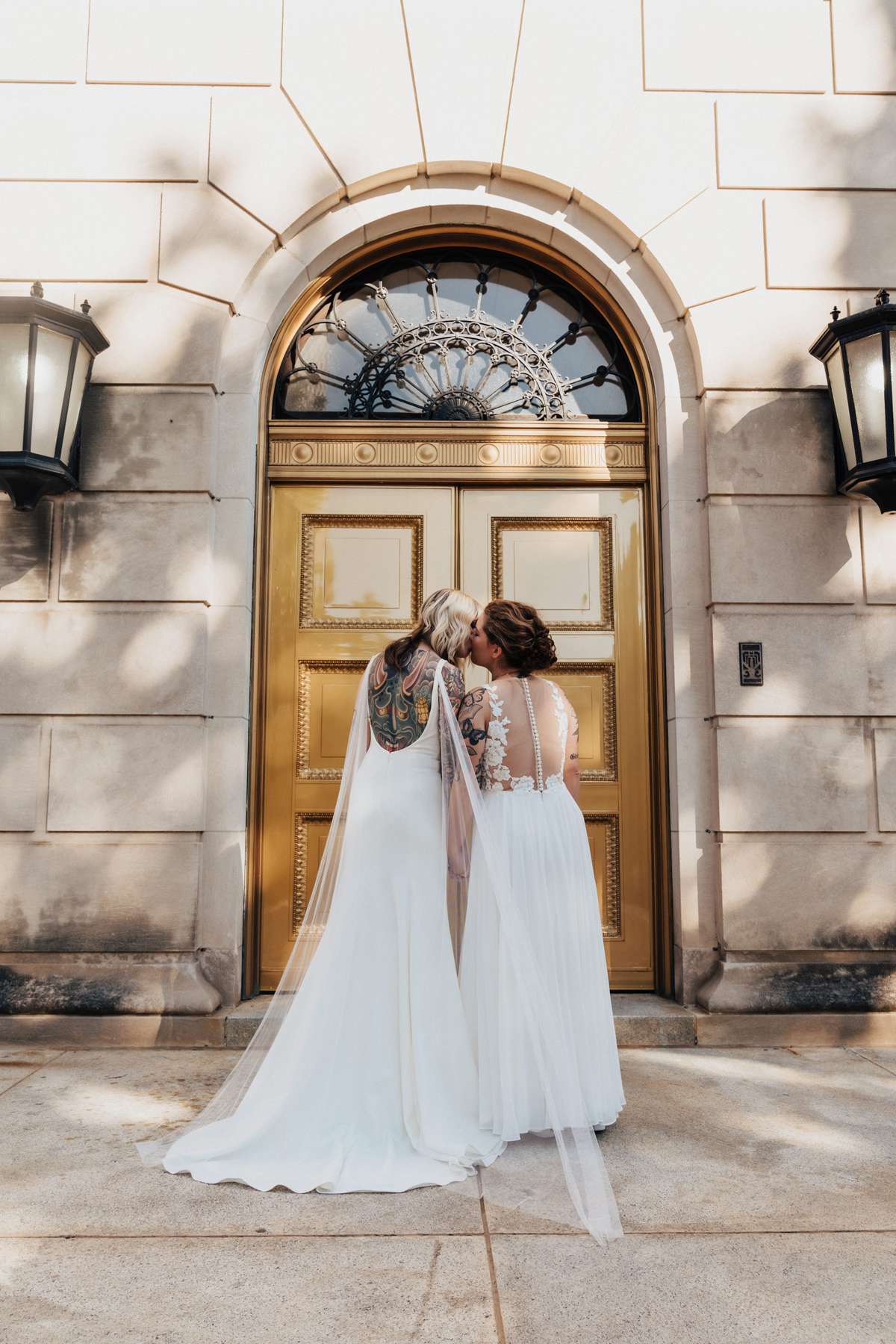 The reception was all about celebrating with their loved ones and letting loose on the dance floor. As the couple 'cut' the cake, the party kicked into high gear, surprising guests with an unexpected twist. Kasey and her father shed their jackets, and the song switched to the energetic tune of Bodies by Drowning Pool. "My dad and I have a Christmas tradition of having several drinks and dancing to Bodies. So, we danced to that as our father daughter dance and had everyone yelling the lyrics and dancing with us by the end! There was almost a mosh pit because everyone was around us yelling along to the song and joining in to dance."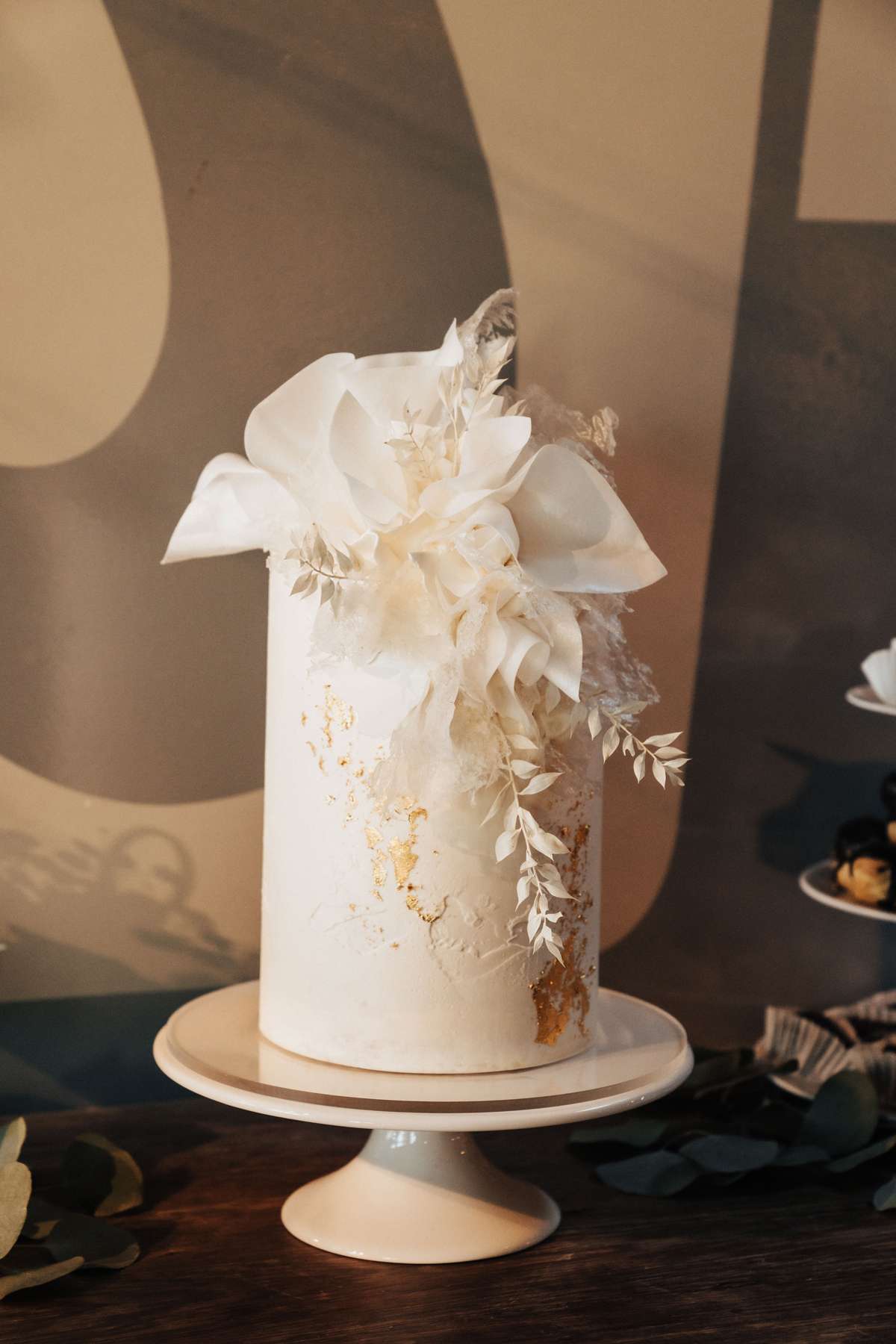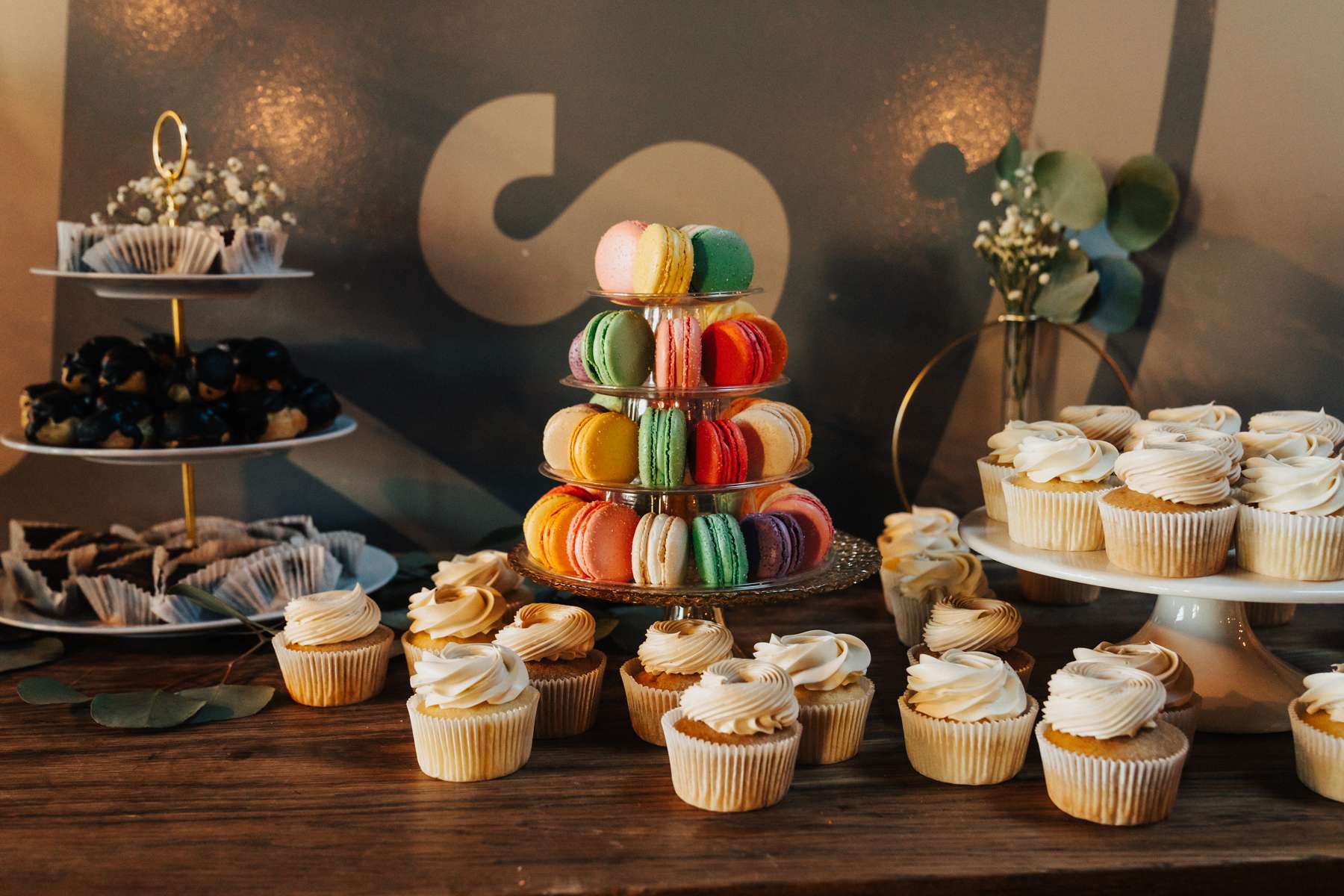 Reflecting on their wedding planning journey, Kasey wants to advise future couples that you do not need not feel bound by every item on the wedding checklist – follow your own timeline! And to the wedding industry as a whole, she wishes it was a less-gendered experience, "Even some vendors who claim to be inclusive still use bride / groom on websites and forms despite some weddings not having one or either", she said.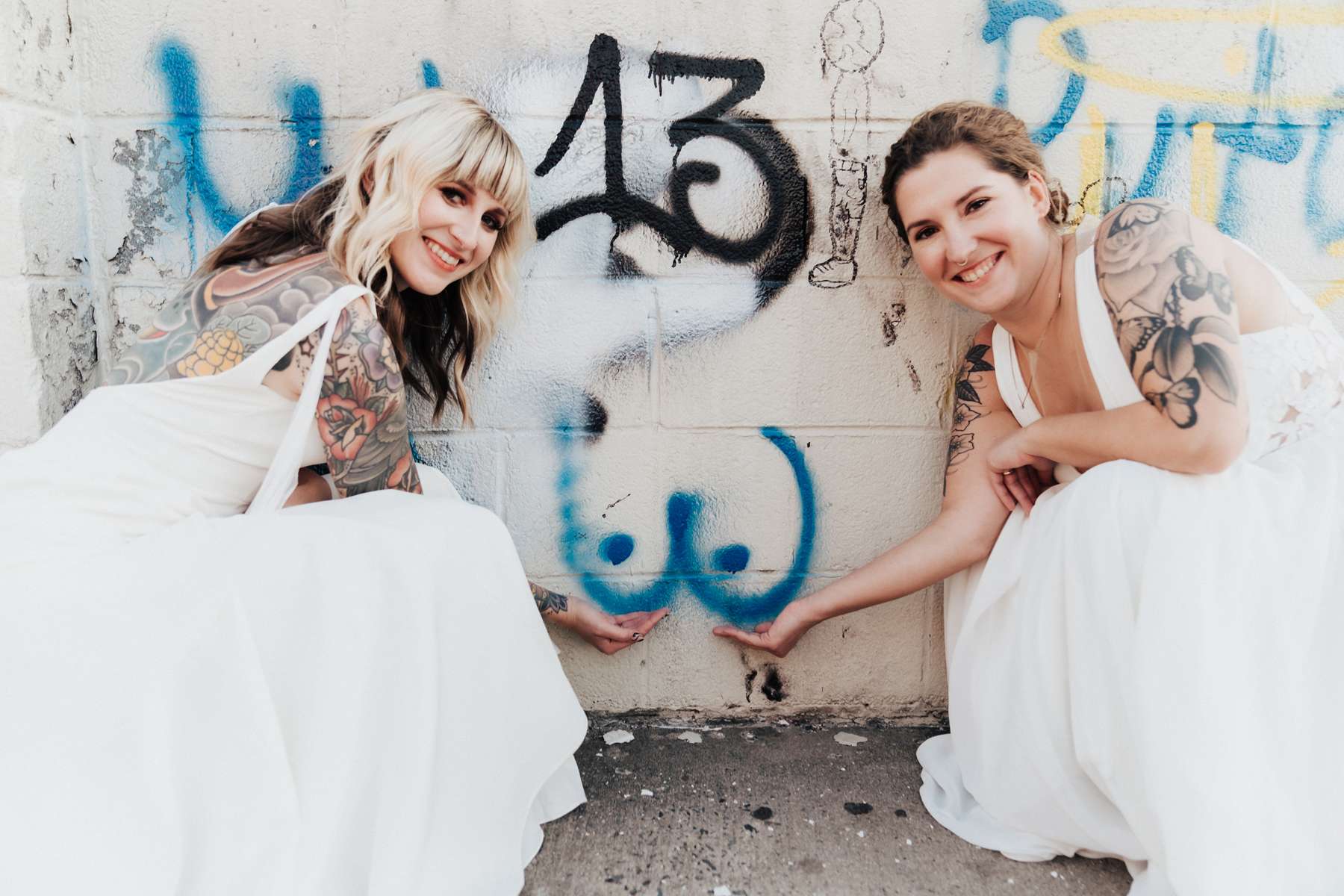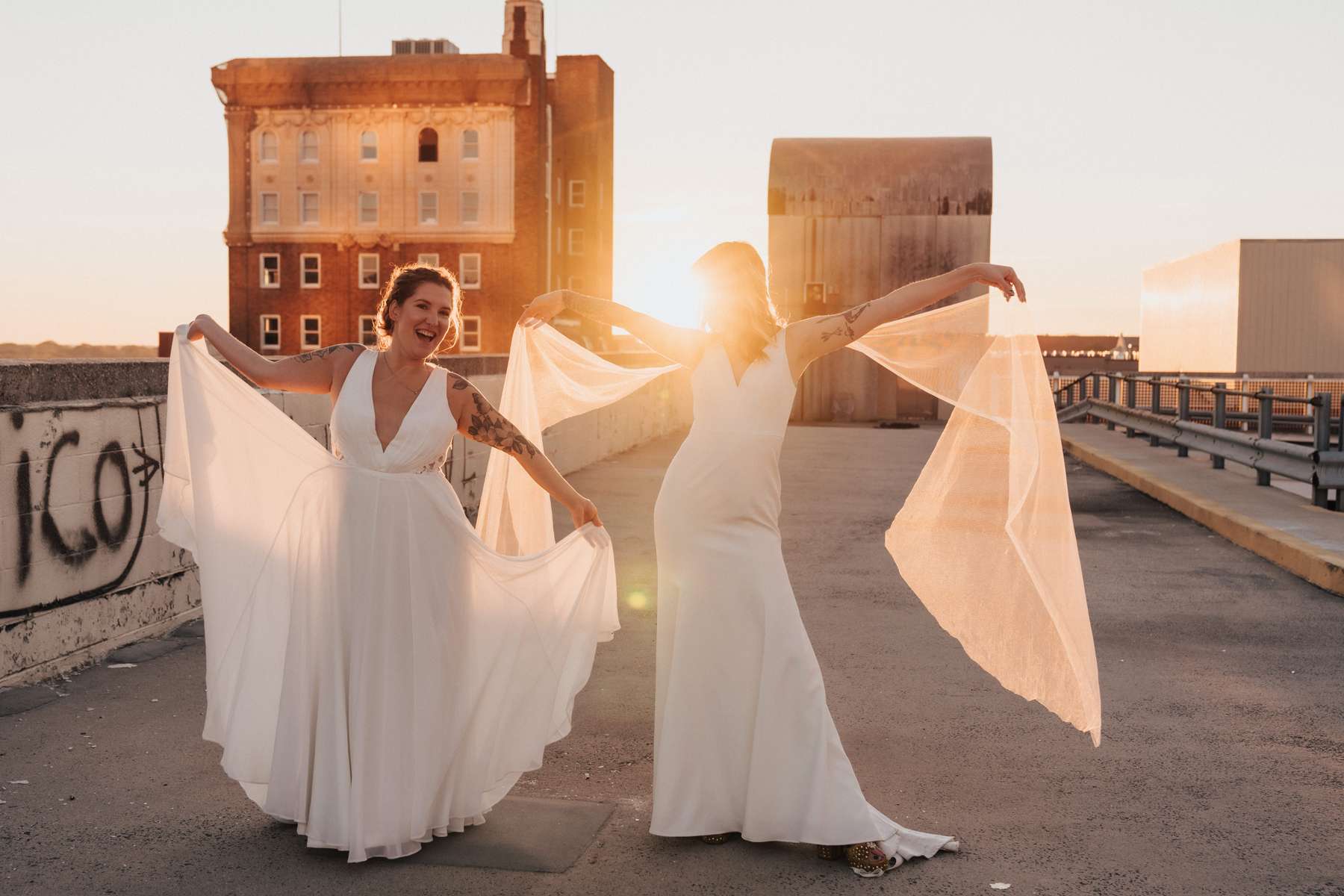 "Inspiration is great, but don't beat yourself up trying to perfectly replicate someone else's wedding!" she concluded. "I am absolutely not a perfectionist and knew that if I planned a fancy tablescape, it wouldn't feel like us and I would have pulled my hair out trying to succeed. So instead, we just had simple table numbers with a retro font and an arrangement of baby's breath, eucalyptus, and whatever yellow flowers I found that day. Our house smelled so good all week! We just wanted our day to feel authentic to us, and I think we succeeded!"