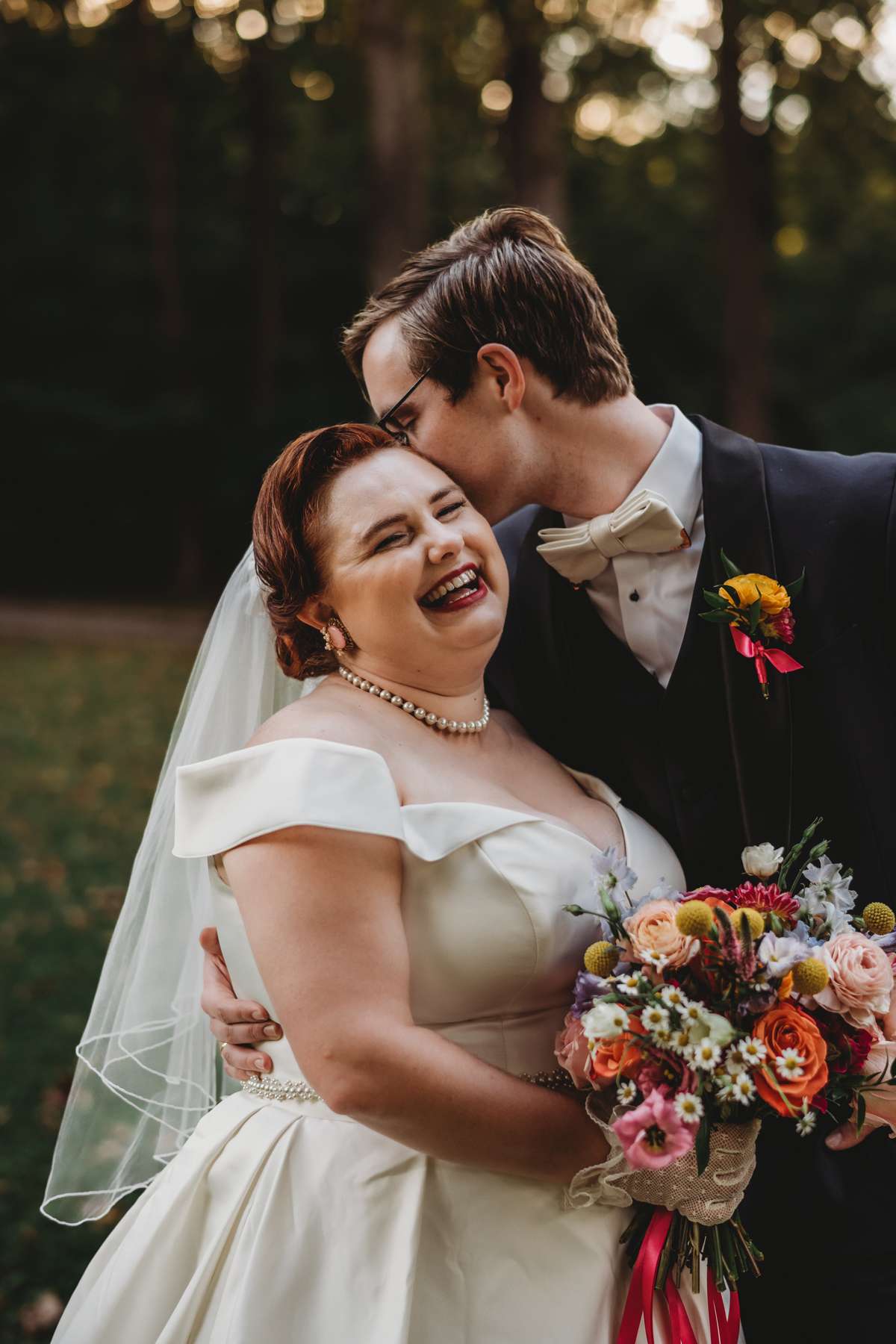 Andrew and Evelyn's wedding in Bowie, Maryland, was a whimsical and enchanting affair that perfectly encapsulated their eclectic tastes and love for vibrant colours. Hosted in a friend's back garden, with another friend officiating the ceremony and others helping with all the DIY, their day was a wonderful, creative collaboration which celebrated their love in a really special way.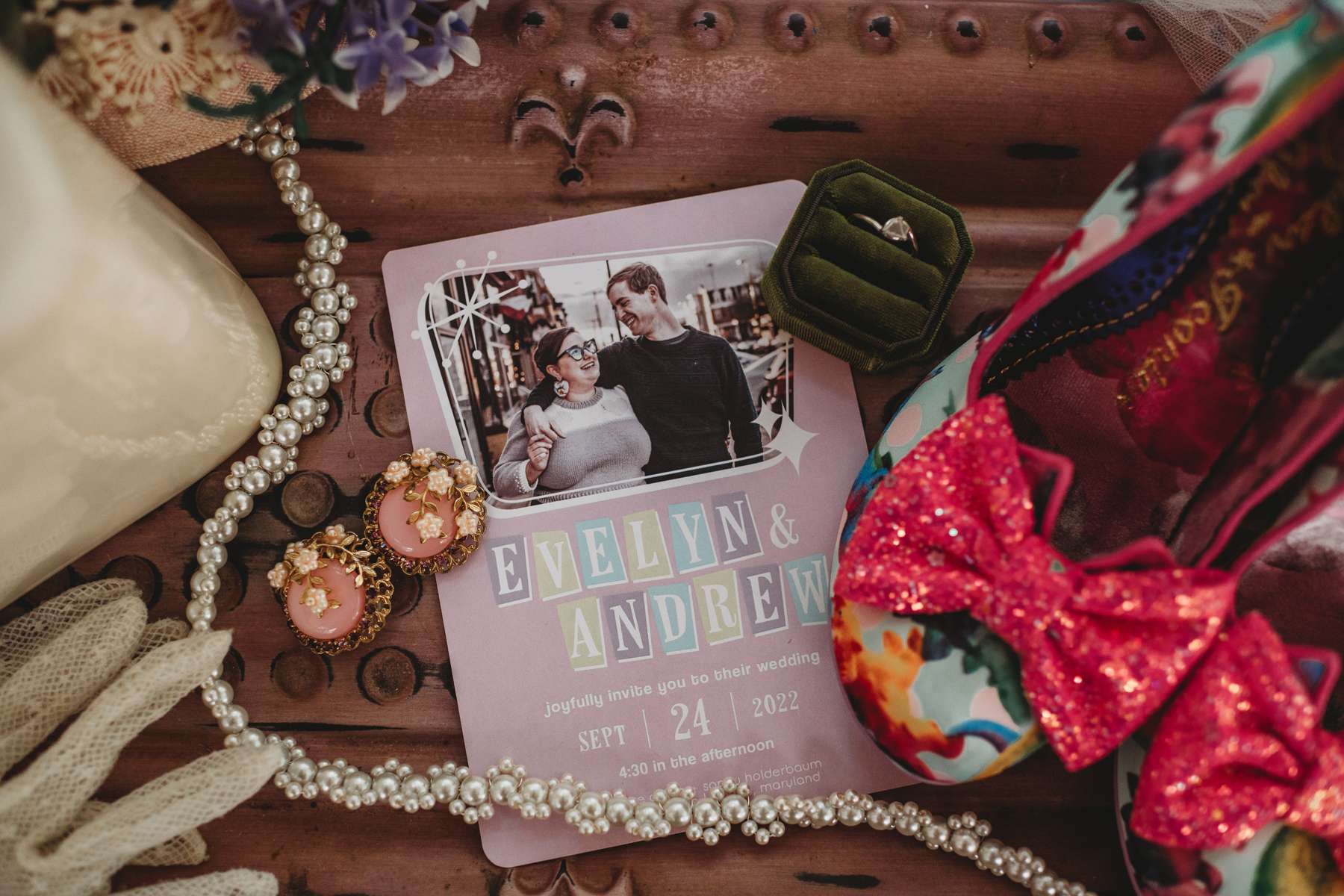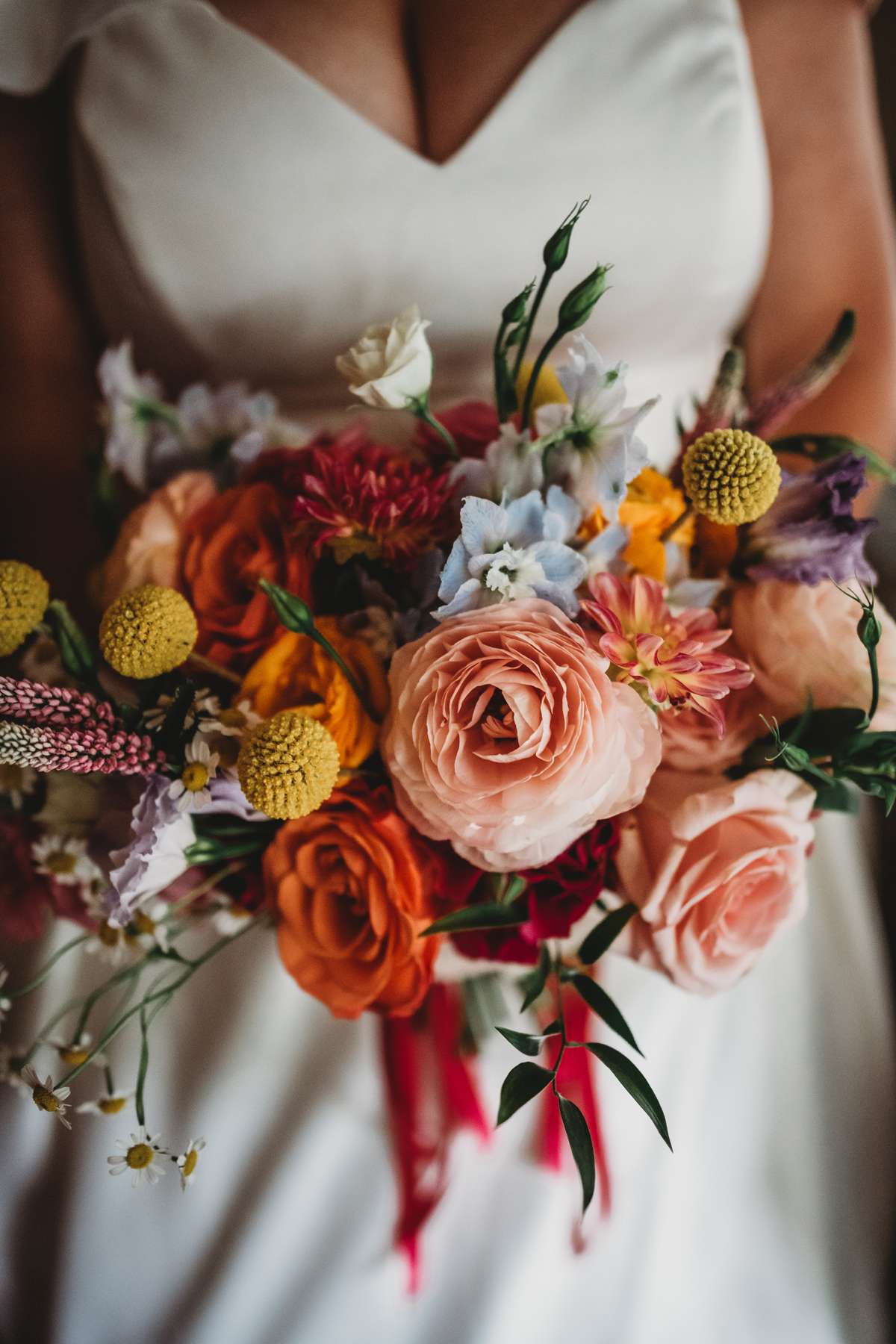 "We wanted to celebrate everything that we loved, even though on the surface not a lot of it seemed to go together," Evelyn explained. "It was a mess of genres and colours, and somehow it all worked perfectly for who we were as a couple. I am a fibre artist and love vintage fashion, so we knew we wanted to have a lot of 50s fashion and yarn-related decor. Andrew comes from a big Russian family, so we wanted to include traditions like dancing and singing."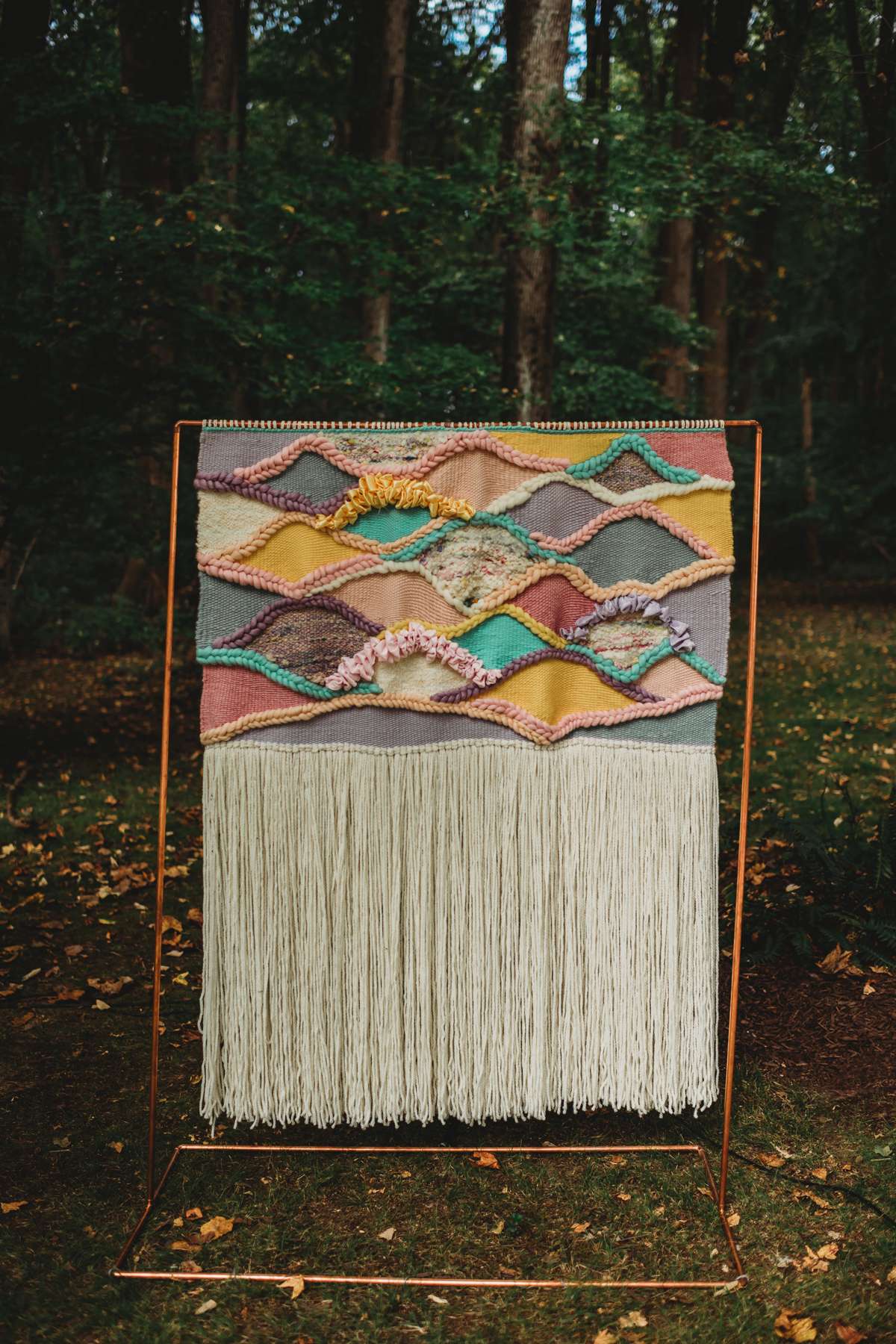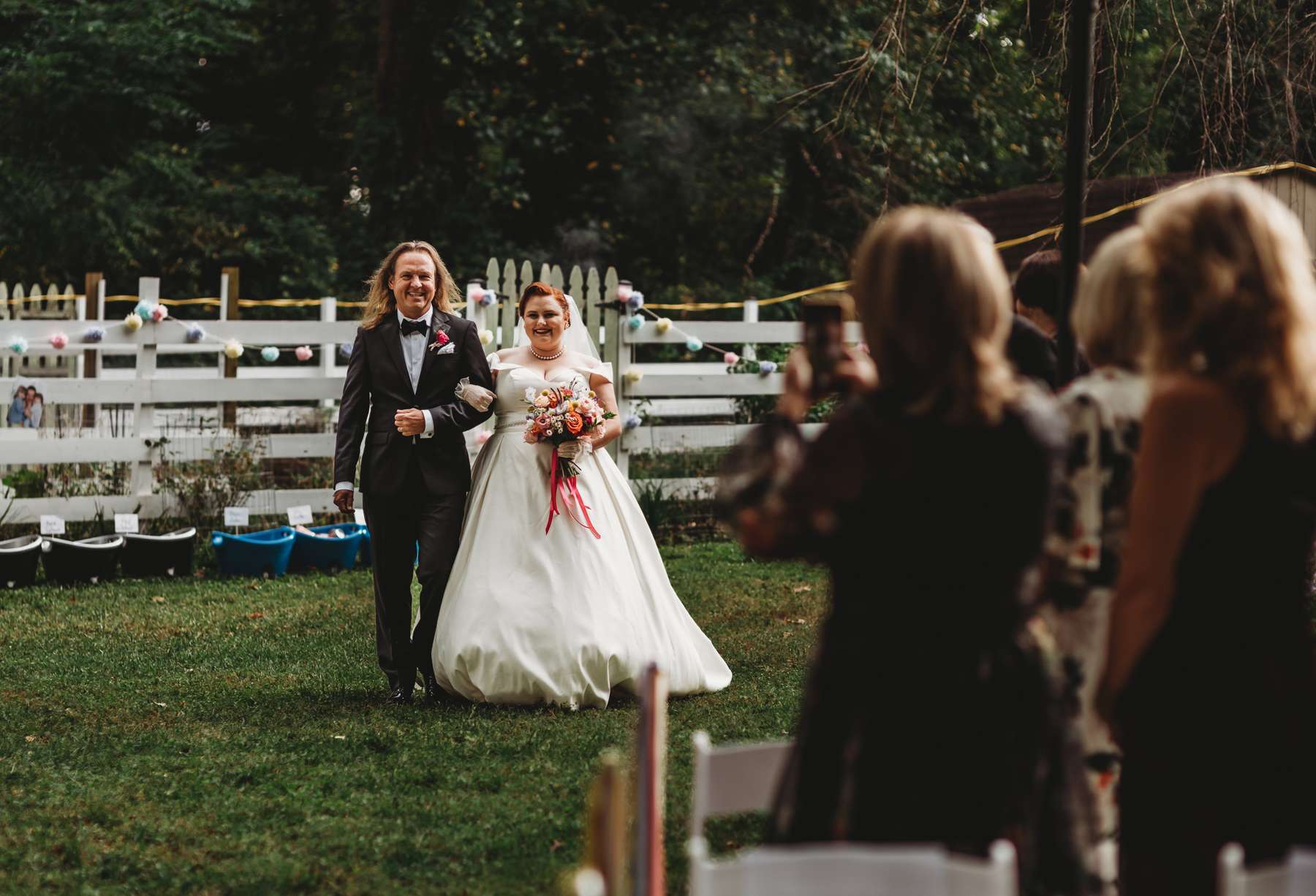 One of the standout features of their wedding was the array of personalised details that made the event truly unique. Evelyn, her mum, and her sister hand-sewed all the bridesmaid dresses and Evelyn handmade the yarn wrapped heart garlands and the pom pom covered letters which went on their sweetheart table. Andrew wore handknit socks made by Evelyn! Andrew drew the art for their signature cocktails (based on their two cats) and designed a 'kids menu' with a colouring page, a word search and some trivia that the guests could work on during cocktail hour.
Evelyn's father, a professional rock singer, also lent his incredible vocals to the ceremony and reception. The groom even joined in, singing a song by the heavy metal band Volbeat.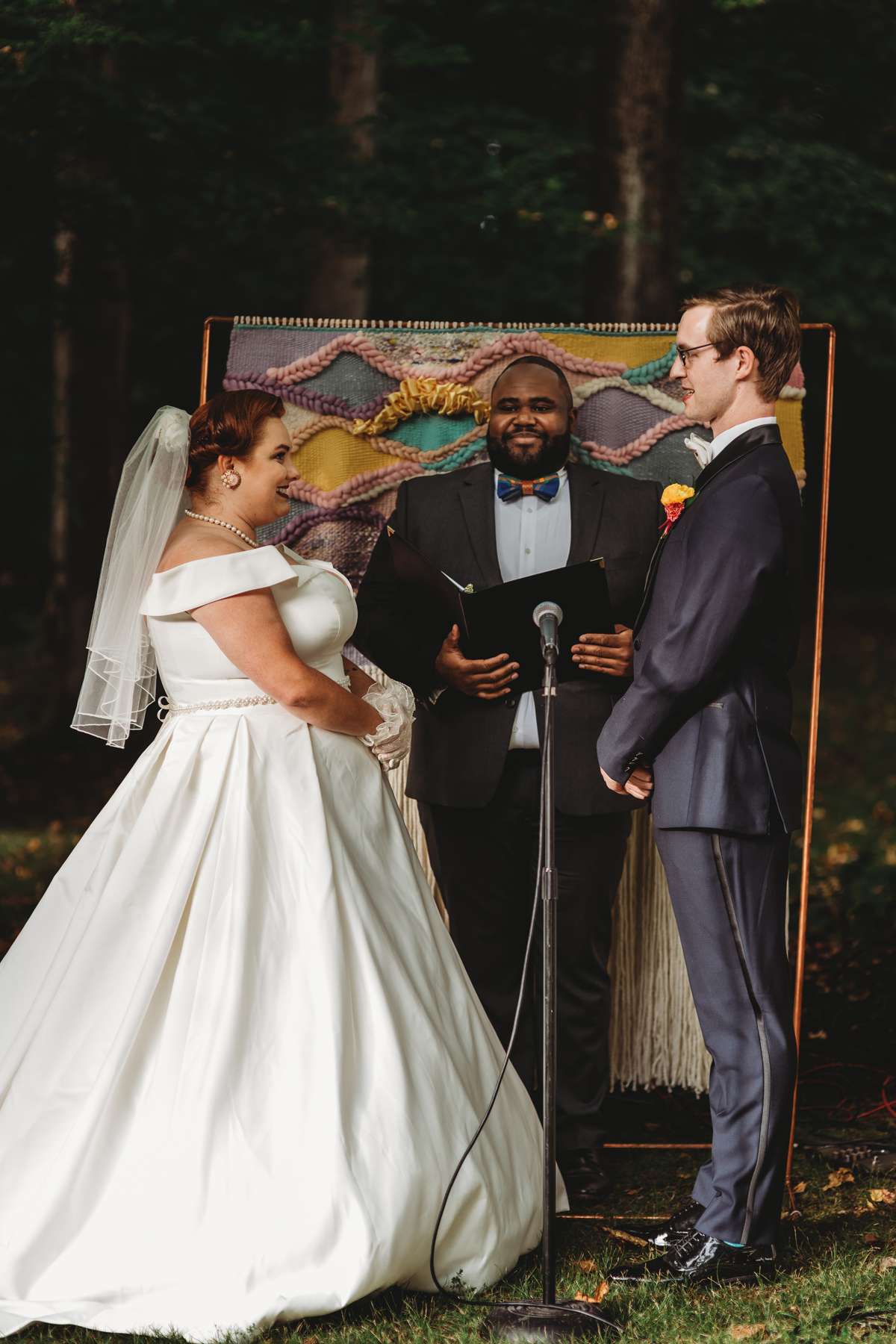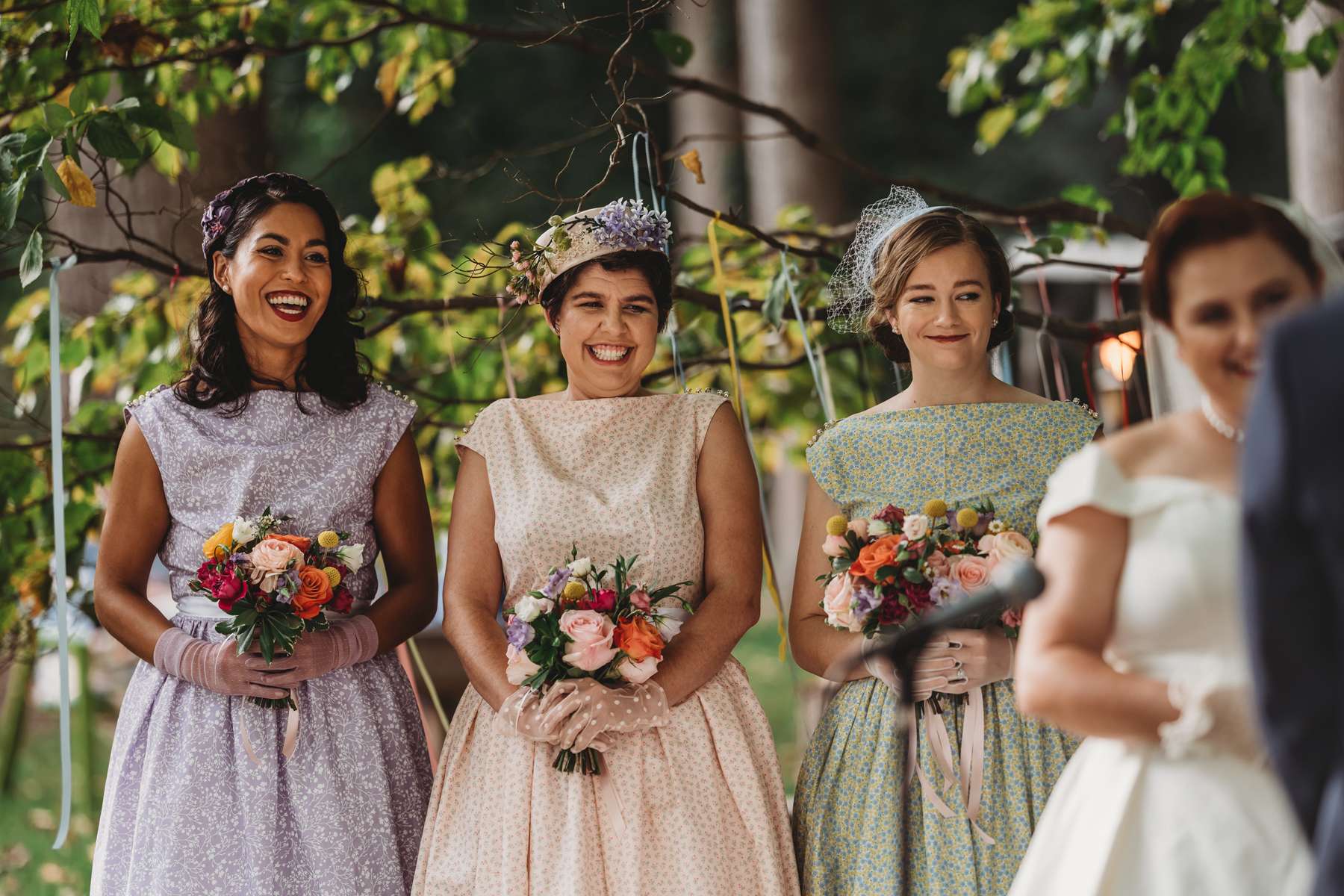 "We had such a fun time figuring out what would represent us and our relationship", Evelyn continued, "from the venue to the colours. I think we just like hanging out together. We also loved being able to hire all our favorite friends and vendors"
Reflecting on their wedding planning journey, Evelyn emphasised the importance of being clear about their desires and needs when accepting help from friends and family. She mentioned how their easy-going attitude initially caused challenges but was soon resolved when a bridesmaid reminded her of the significance of her own preferences.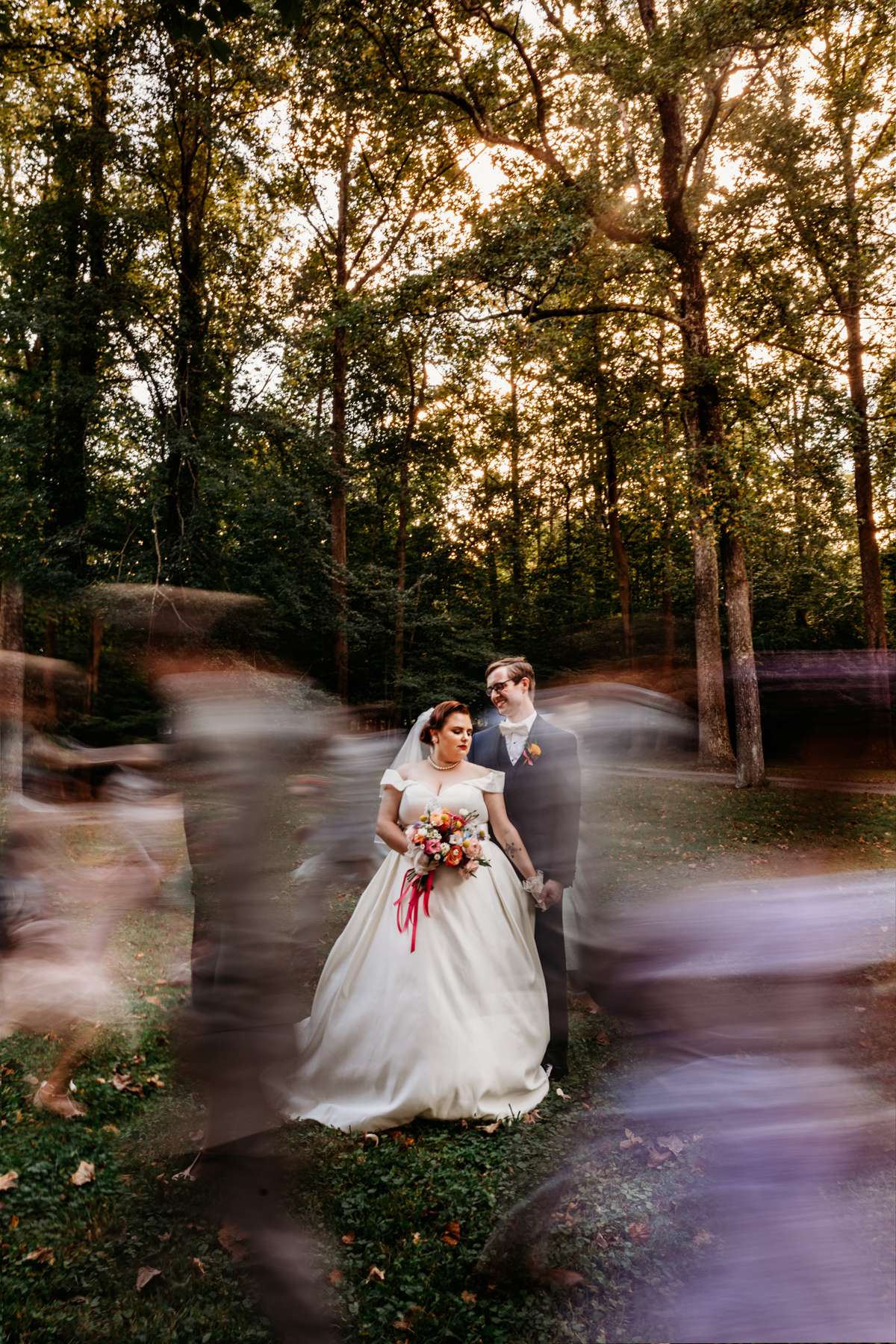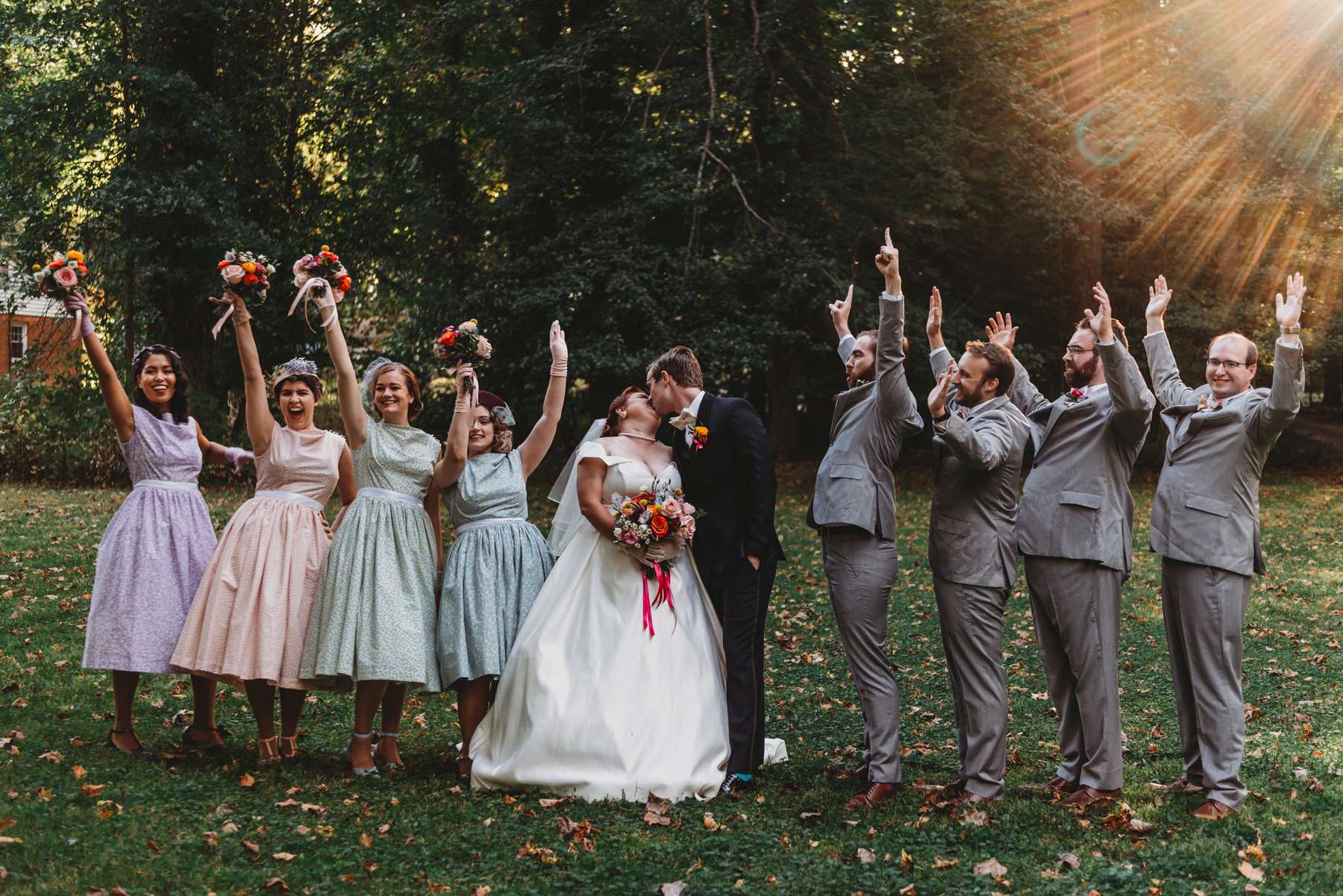 "We were honestly so grateful to everyone for being a part of it that we adopted an 'it's okay, we've got it, don't worry about it!' attitude", she explained. "I had a clear vision for the bridesmaids, but kept saying 'whatever you want!' Eventually one them said 'Evelyn, just tell me what you want. It's your day and I want to do it, just tell me what damn earrings you want. You being so easygoing is actually making this way harder!'"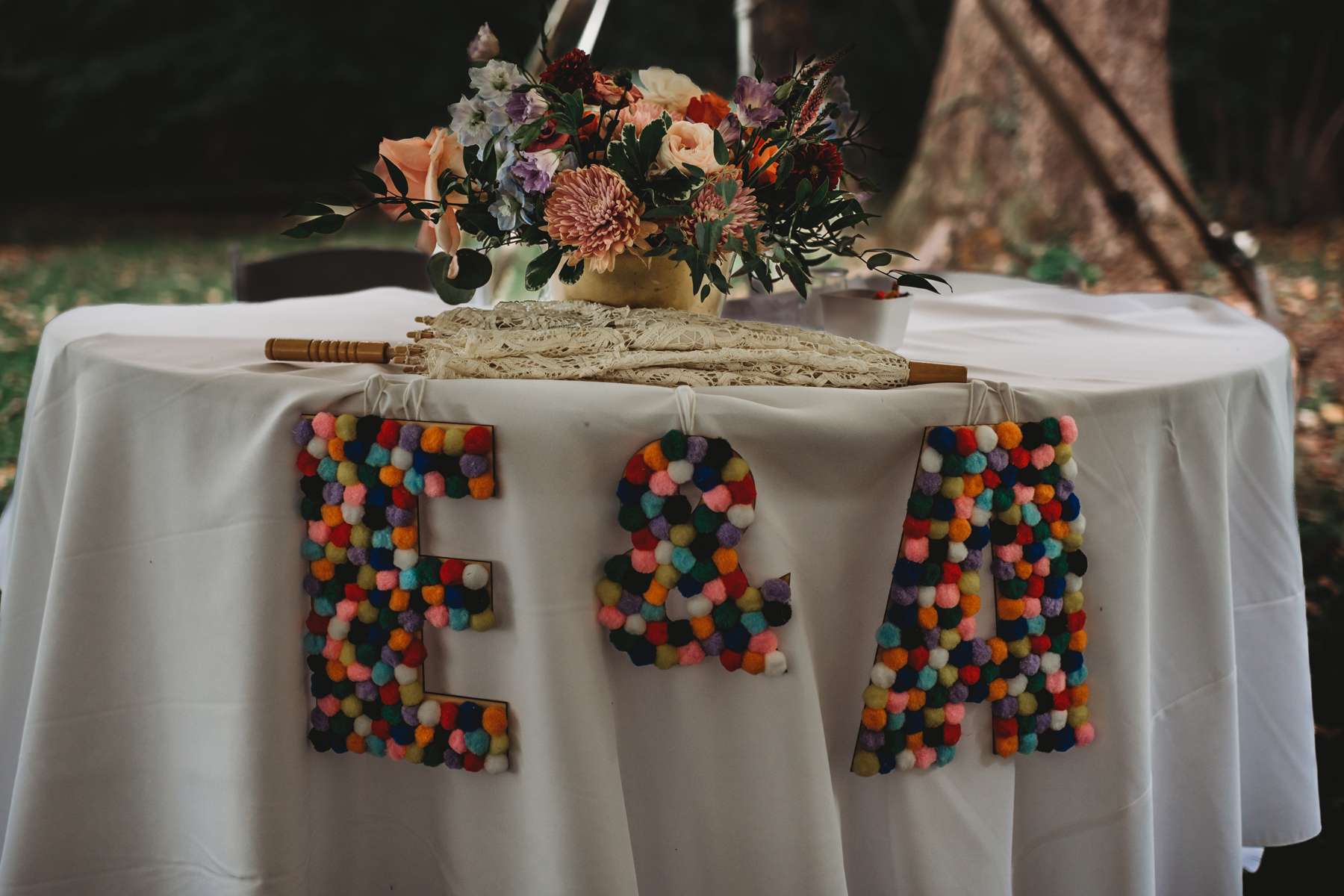 While there were certainly logistical challenges of organising a backyard wedding with 150 guests, the couple embraced the opportunity to have their day exactly as they wanted it. As they explained, "Our day was so much fun! Our priorities were good food, good alcohol and good music – everything else came second. The food was incredible and was served as it came off the grill, which made sure everything was fresh, hot and delicious. We had a live band and the dance floor was never empty. We had a traditional Slavic dance-off (called Gopak) which was definitely unique! And the groomsmen sang a traditional Russian song and presented vodka shots to the bride and groom and their parents."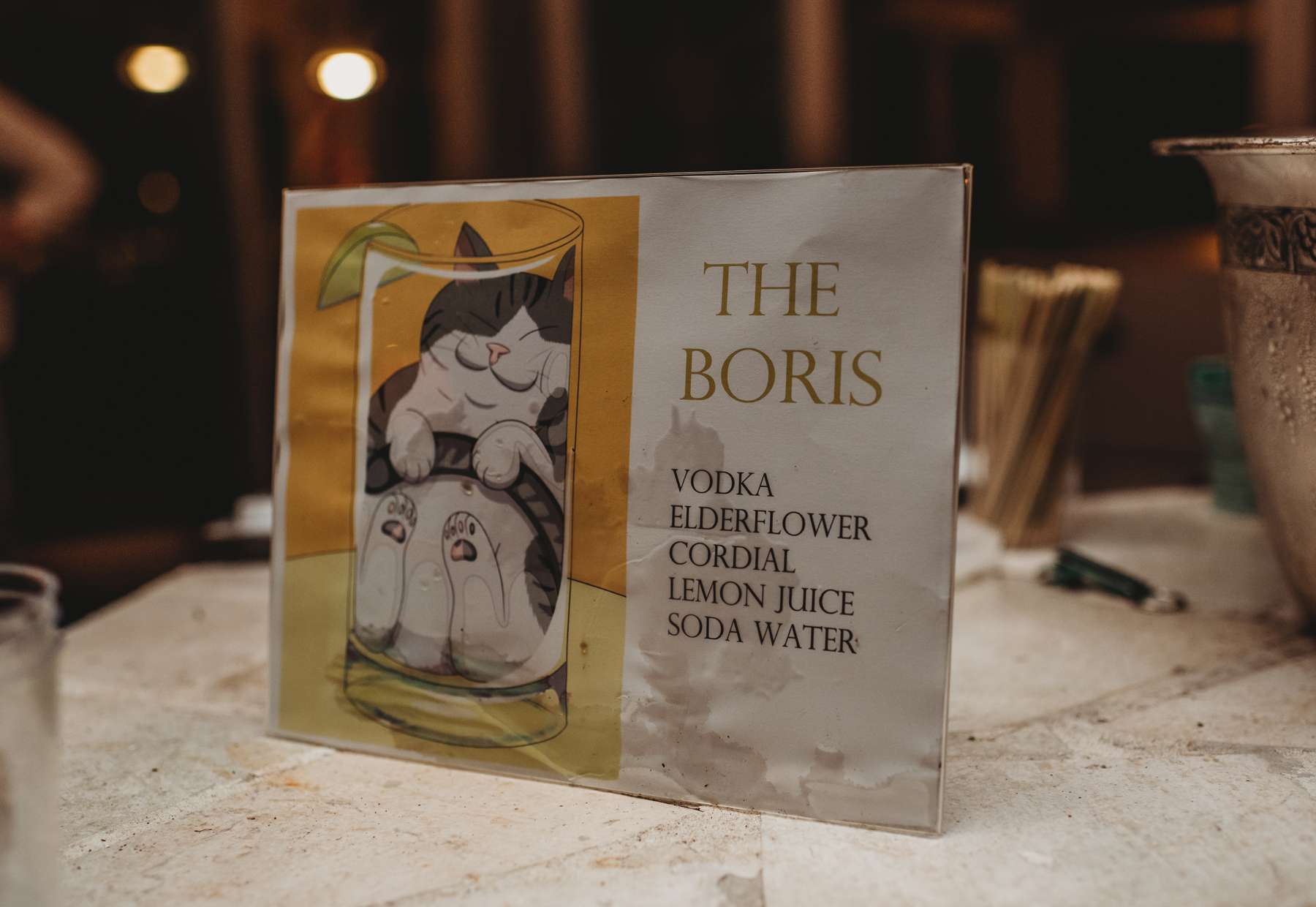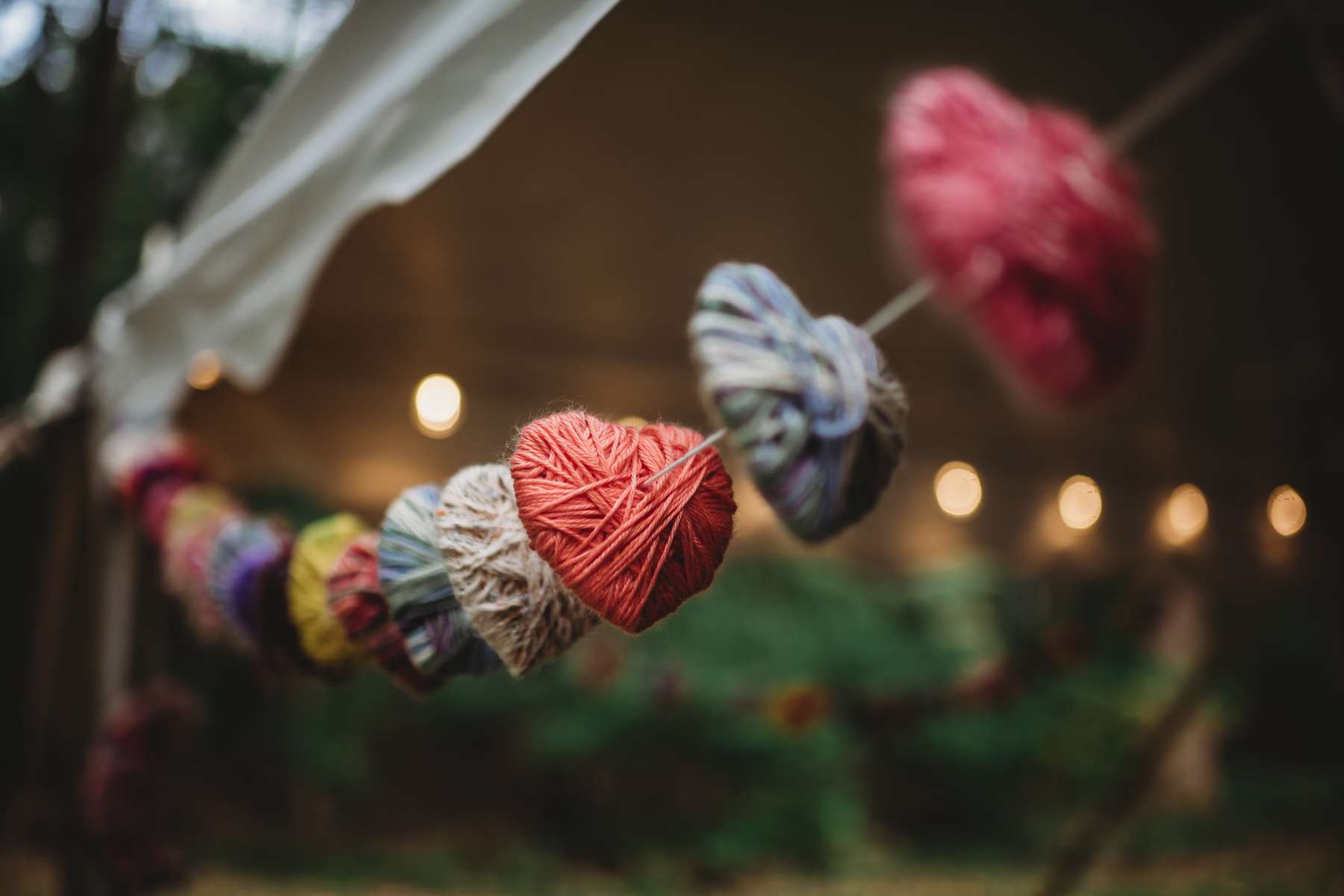 Looking back, the said couple wouldn't change a thing other that maybe reaching out to vendors a little earlier, and their advice to future engaged couples is simple yet profound. "Do what you want, regardless of what you think you're SUPPOSED to do! It can feel like you have so much you have to do and if you don't do them the world will end, but you truly don't need to do anything you don't want to on your day! Just enjoy it!"