Rock n Roll Bride: THE BOOK!
Price
Deliver To
+Shipping
£16.99
9.95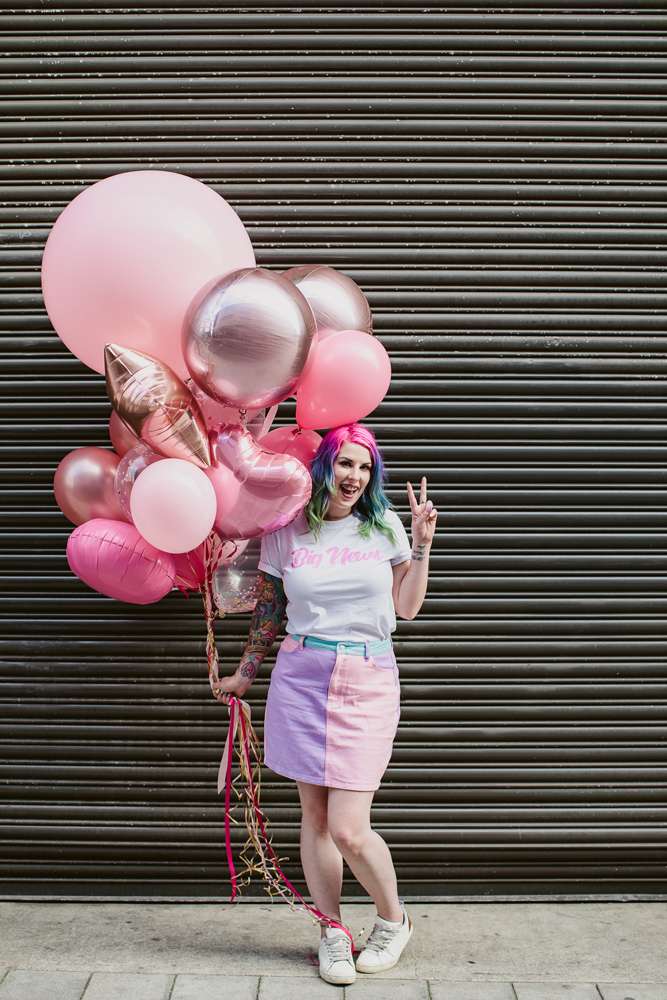 I have been obsessed with writing and publishing wedding content for over a decade. I love sharing inspiration and planning advice every day on this website and in each issue of our print magazine. When people ask me what I do for a living I usually reply by saying I'm a magazine editor and blogger but from today I'm now able to add something else to that list - published author!
YES, THAT'S RIGHT, I ONLY WENT AND WROTE A BLOODY BOOK!
I have been so desperate to tell you about this and I can't quite believe I am finally typing these words, but Rock n Roll Bride: The Ultimate Guide for Alternative Brides is available right NOW.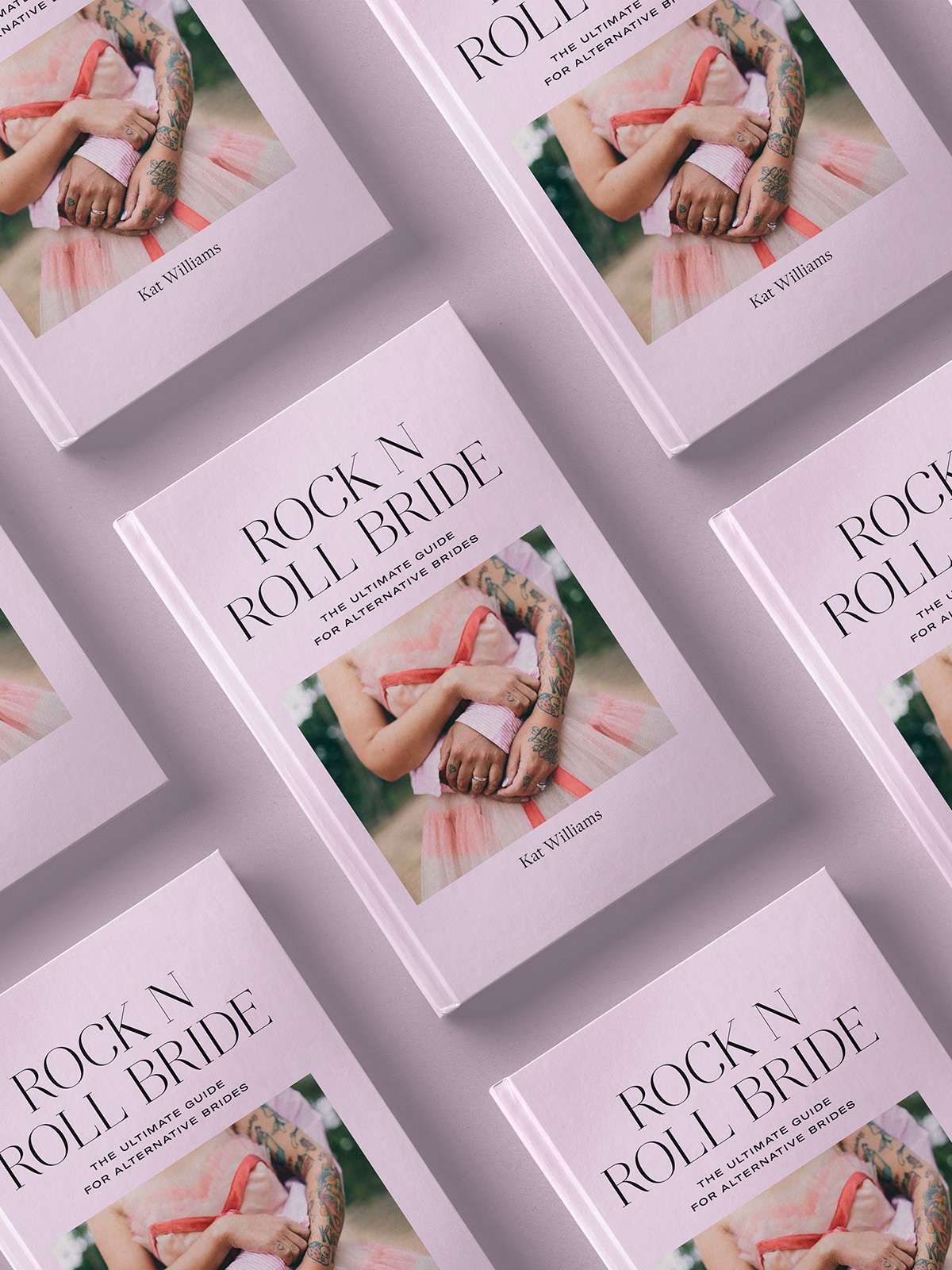 If you're wondering how this all came about then let me rewind for a minute and start the story from the beginning... Believe me, keeping all this quiet for six months has been one of the hardest things I've ever had to do!
I have secretly wanted to write a book for a very long time. I first started thinking about doing it around five years ago. My plan back then was to self-publish, but the enormity of the task overwhelmed me so it never got off the ground (remember this was before we had the magazine so I knew literally nothing about offline publishing). For the last few years the book idea has been stuck in the back of my mind as something I'd like to revisit again one day, but without an agent, or any real knowledge of the book publishing world, I had no clue where to begin. Let's face it, I'm a busy girl, and the thought of having to write and pitch a book that may or may not even get picked up felt a bit soul-destroying.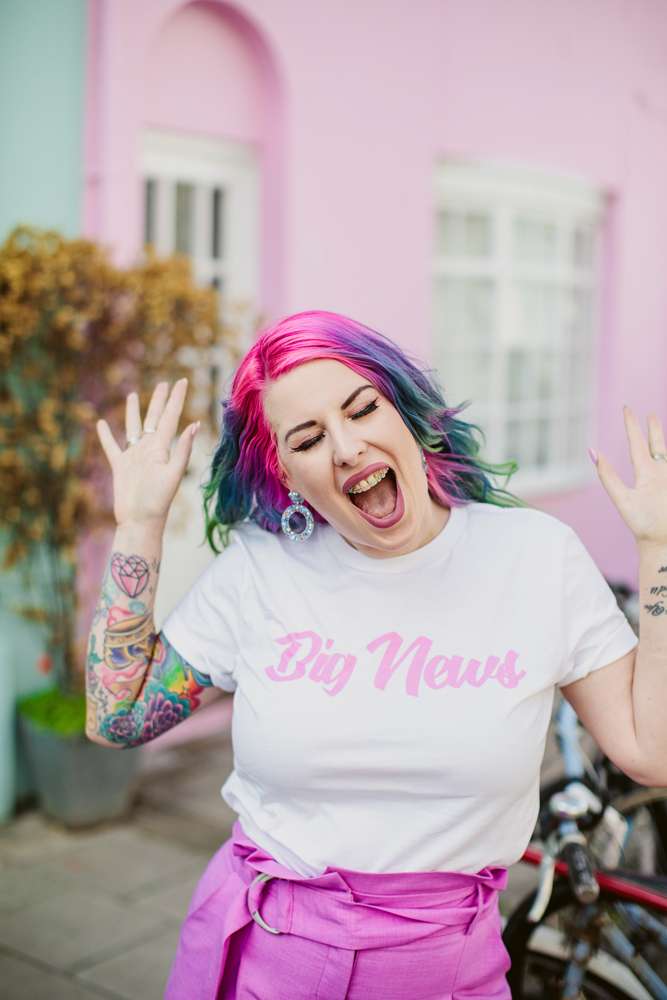 Then I received an email from Ryland, Peters and Small, inviting me to meet with them to pitch a book idea to ME! Serendipity was clearly on my side this time as I'd just signed with my manager who would be able to help me navigate the negotiations and all the more serious stuff too.
Long story short, not only did the team at Ryland, Peters and Small totally 'get' the Rock n Roll Bride brand and ethos but they loved all my content ideas! Their books are completely stunning and really visual with lots of gorgeous photographs, which I'm sure you know I am ALL about too. They were happy to give me almost entire creative control but using their experienced team to make it a reality - AKA the dream scenario! It was a match made in heaven and I was so excited to get started.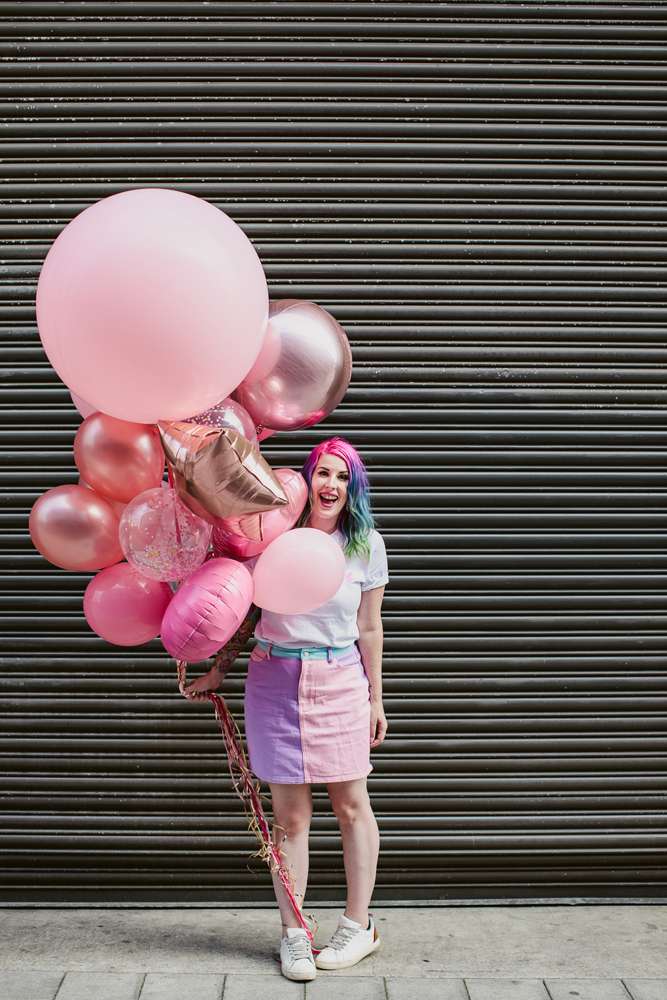 And get started I did - quickly! Our initial meeting was in April so things have been a little bit insane since then. In fact, it's been a goddamn whirlwind. Not only did I have to write it, but as it was to be a very visual book I also needed to gather plenty of real wedding examples (going back through 10+ years of feature archives was a really fun few days!) I also arranged shooting a huge chunk of brand new imagery with my amazing shoot team. Lisa D, Erica, Alex, Jo, Lou, Ellie, Sophie, Lisa B and Lee - I adore you. We did a two-day shoot with six (!) models in June.
I also decided to hire my own BFF & designer, Shauna, to create the cover for us. I've been working with her for over eight years on our branding and the magazine and it was really important to me that the outside of the book screamed the Rock n Roll Bride brand. As ever, she TOTALLY nailed it! The cover image is from one of my all-time favourite real weddings, Talia and Zac, which we featured in 2013 shot by Eric Ronald. It's being made in a soft pink metallic sheen with the text in a black foil - be still my paper-loving heart!! I am SO EXCITED to see how it looks in person. It's going to be fit, fit, FIT.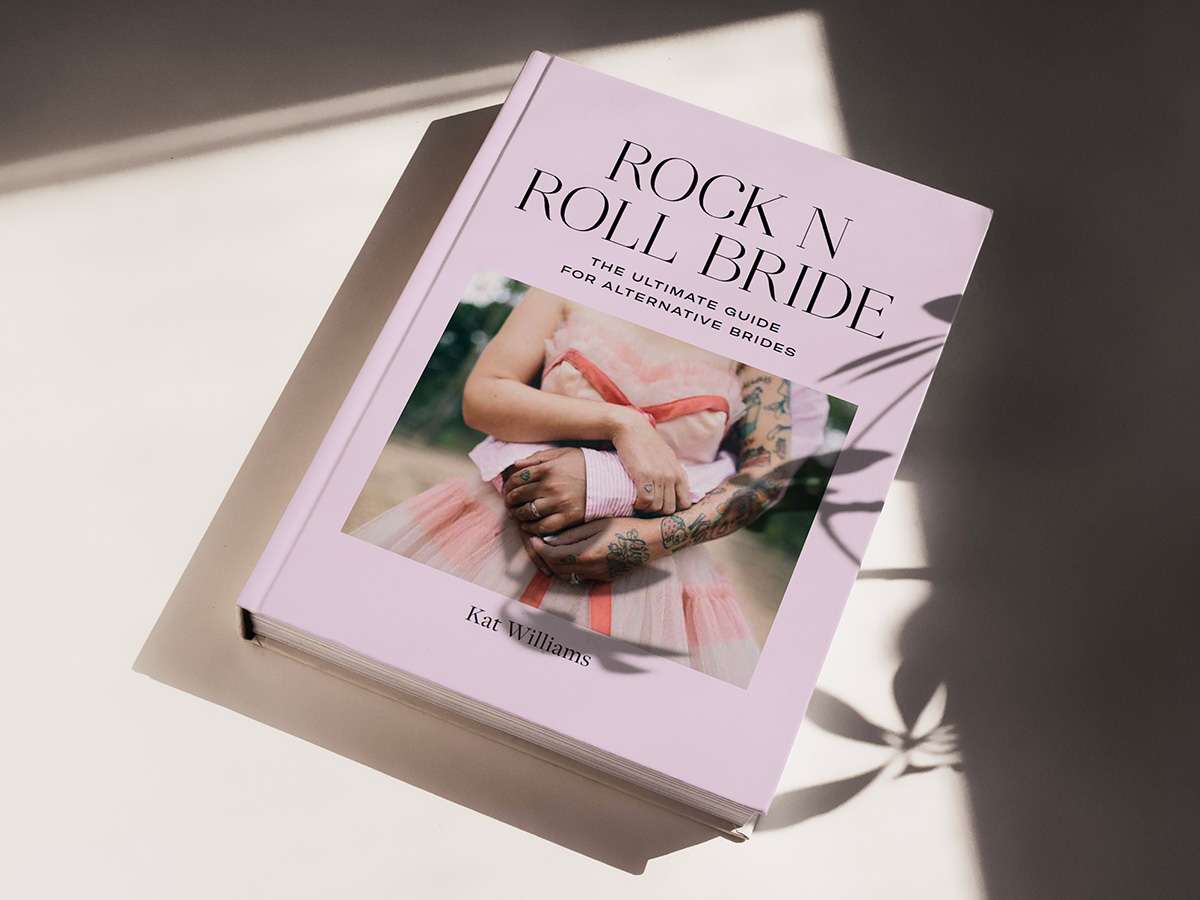 So, what exactly is the book about?
Rock n Roll Bride: The Ultimate Guide for Alternative Brides is everything I know about planning a wedding, extracted from my brain and beautifully presented in a completely gorgeous, hardback coffee table book. I've answered pretty much every question I've ever been asked about creating an alternative wedding within these 208 full-colour pages.
This book will help you navigate the muddy waters of planning a wedding that goes against the grain. It'll help you with everything from figuring out timelines and budgeting, setting your theme, choosing your dress, finding suppliers who 'get' you, dealing with difficult family dynamics and coping with the post-wedding blues. This book features gorgeous imagery to inspire you, but most importantly, it's packed with practical advice that will help you plan your wedding in your own unique way.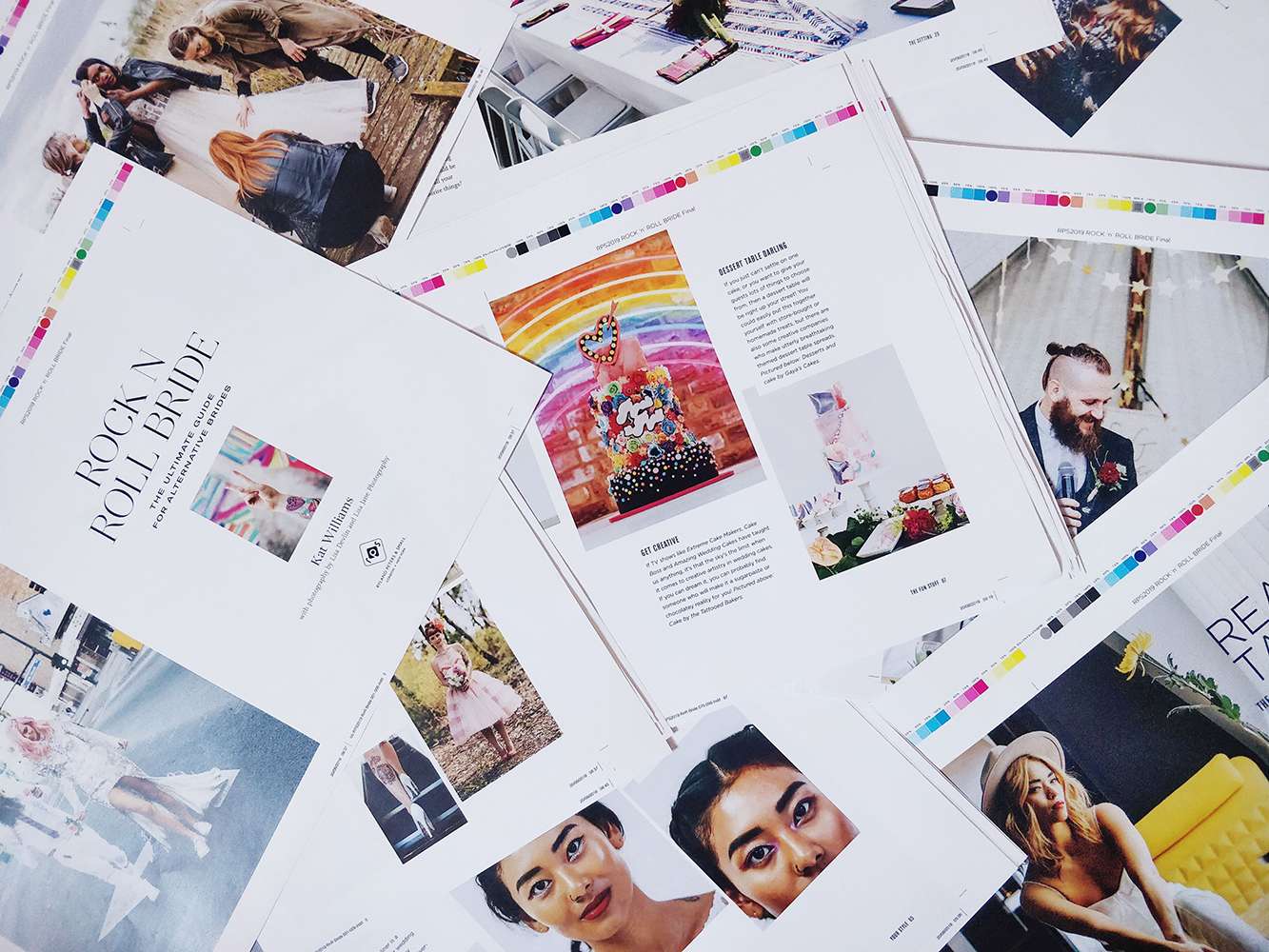 This book is for everyone who's ever considered themselves an outsider, a weirdo, someone who doesn't quite fit in. Being Rock n Roll is not about being rebellious or even thinking of the most out-there ideas that you can, it's simply about planning a wedding that reflects you, your partner and your love.
Today you can walk into almost any bookshop in the UK and pick up your very own a copy! However, if you'd like a SIGNED COPY then you can order it directly from us right now (we can ship worldwide).
SIGNING MY OWN BOOK THOUGH, shit, how exciting is that!? You can order RIGHT NOW by clicking the button at the bottom of this post.
It is also available via Amazon UK and Amazon US and in Waterstones (UK), WHSmiths (UK) and Barnes and Noble (US). We should be getting more international stockists soon too, keep an eye on my Instagram for those announcements.
Oh my goodness I literally cannot wait for you to get the book in your hot little hands. I have poured my heart and soul into it and I truly hope you love it just as much as I do. This is a very proud day for me. Thank you for your love and endless support. This wouldn't have ever happened without each and every one of you!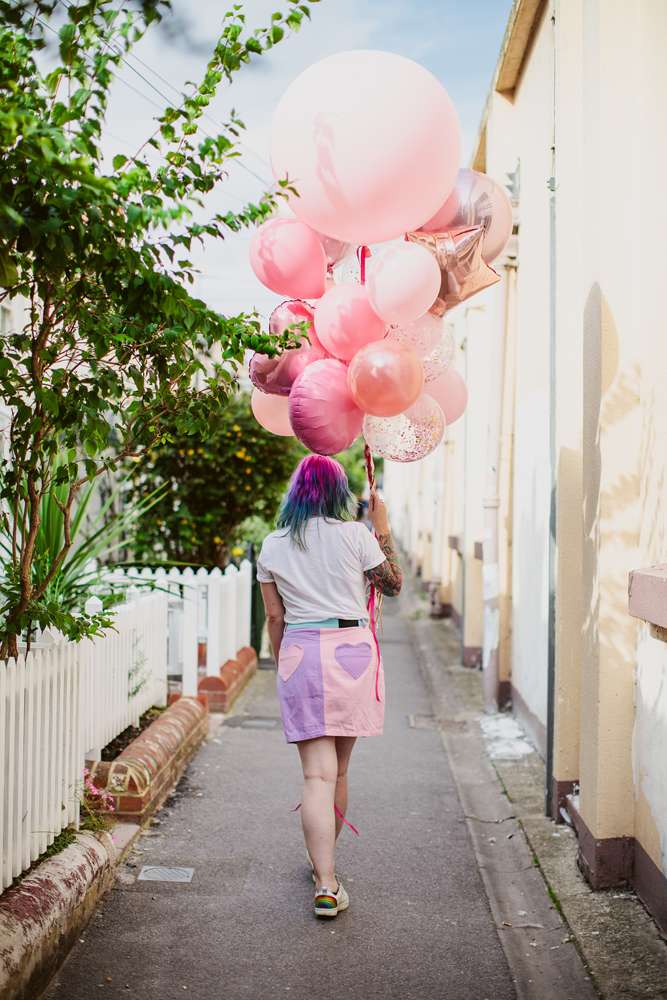 Price
Deliver To
+Shipping
£16.99
9.95