Rock n Roll Bride Magazine Issue 48
Price
Deliver To
+Shipping
£9.99
9.95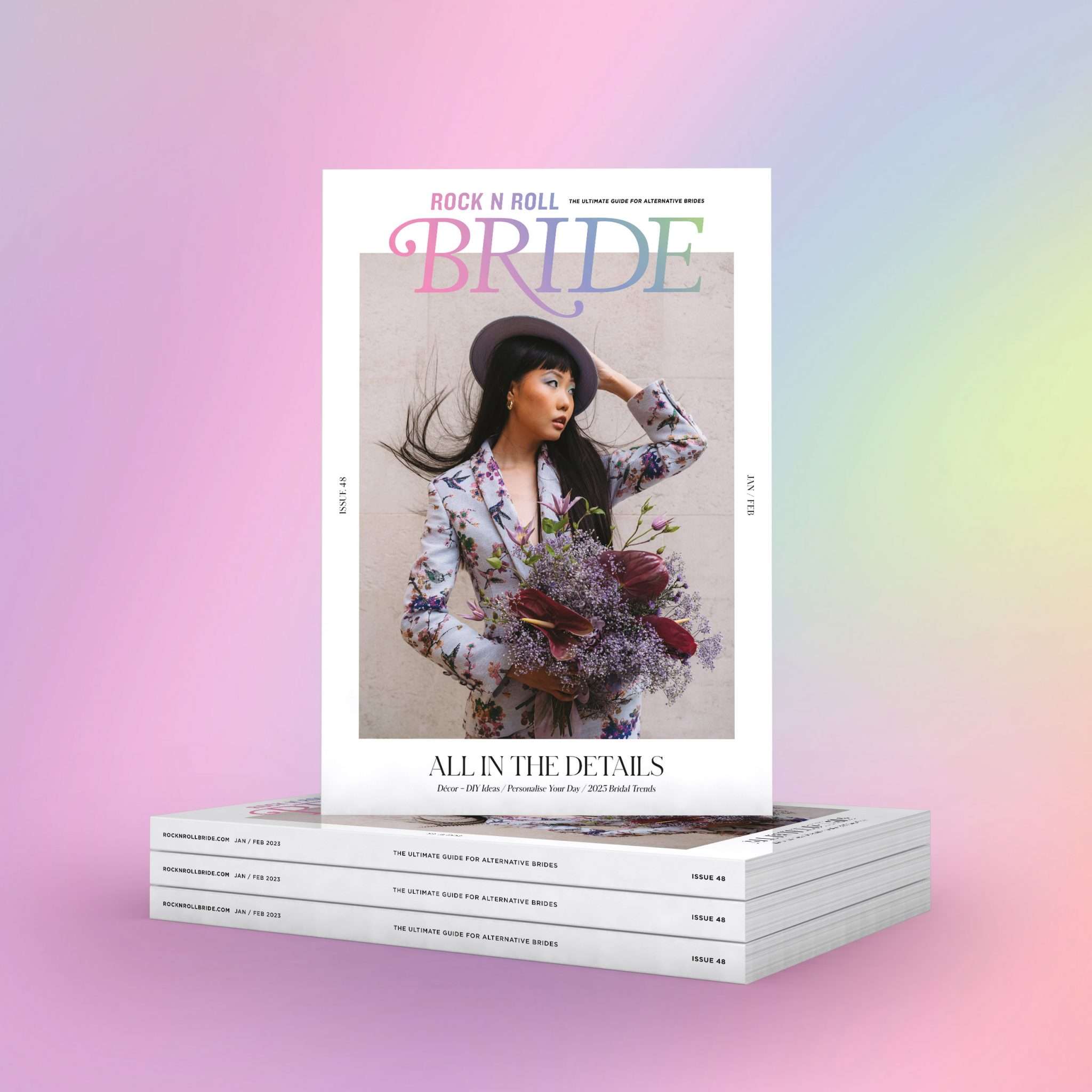 As we head into our EIGHTH YEAR IN PRINT (!!) we thought it was time to shake things up with a design and content refresh. We are so excited about our fresh new look and we hope you love it as much as we do. We're working with some new talent and have some amazing new photographers, videographers and writers joining our team. It's all very onwards and upwards of us!
So, what can you find inside issue 48 of Rock n Roll Bride?
First up, don't worry, the real wedding and style inspo isn't going anywhere; featuring your weddings is the cornerstone of what we do. The magazine still includes ten wonderfully creative wedding stories (if you'd like to submit your wedding for a feature, you can see how to do so here) in every issue.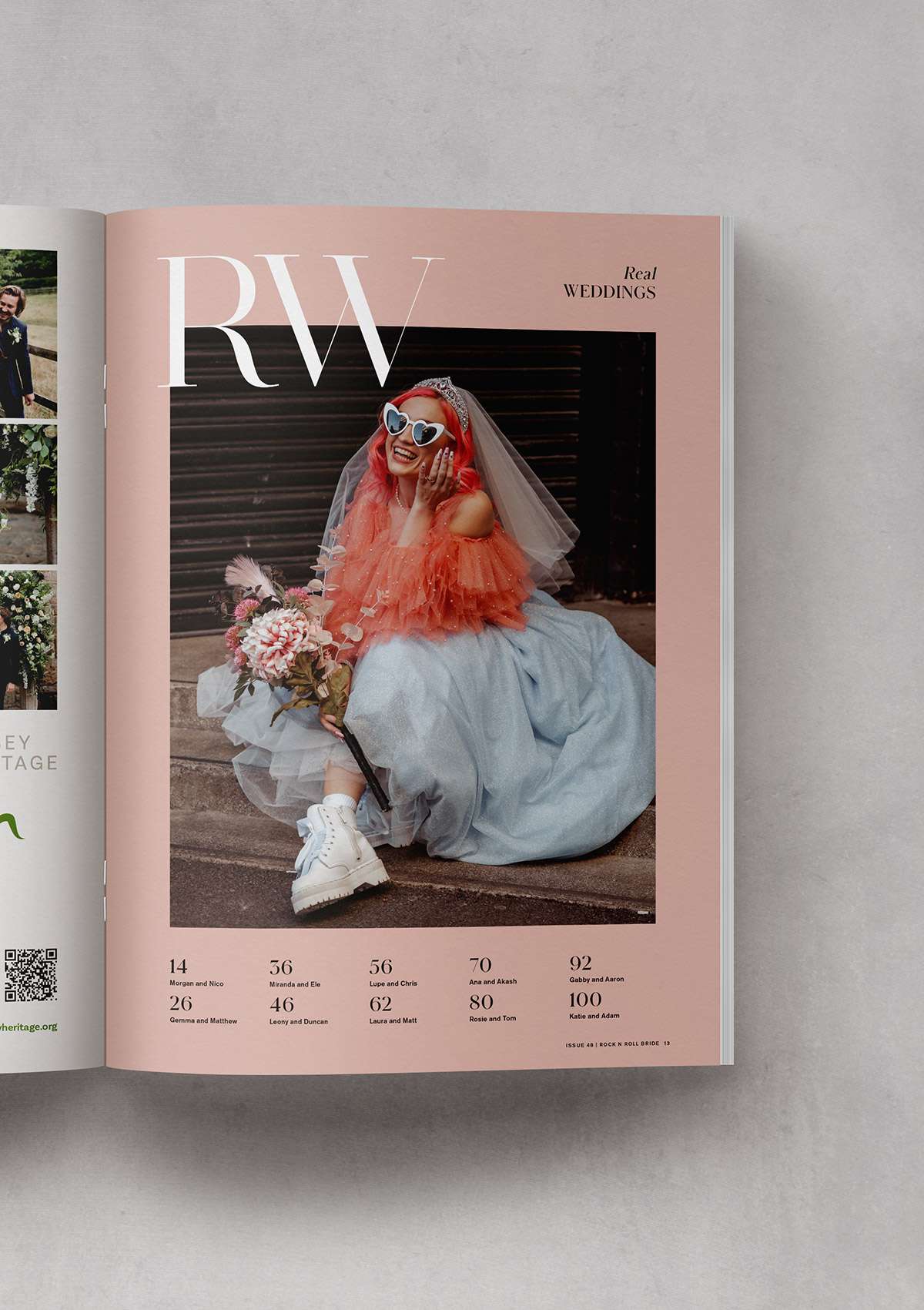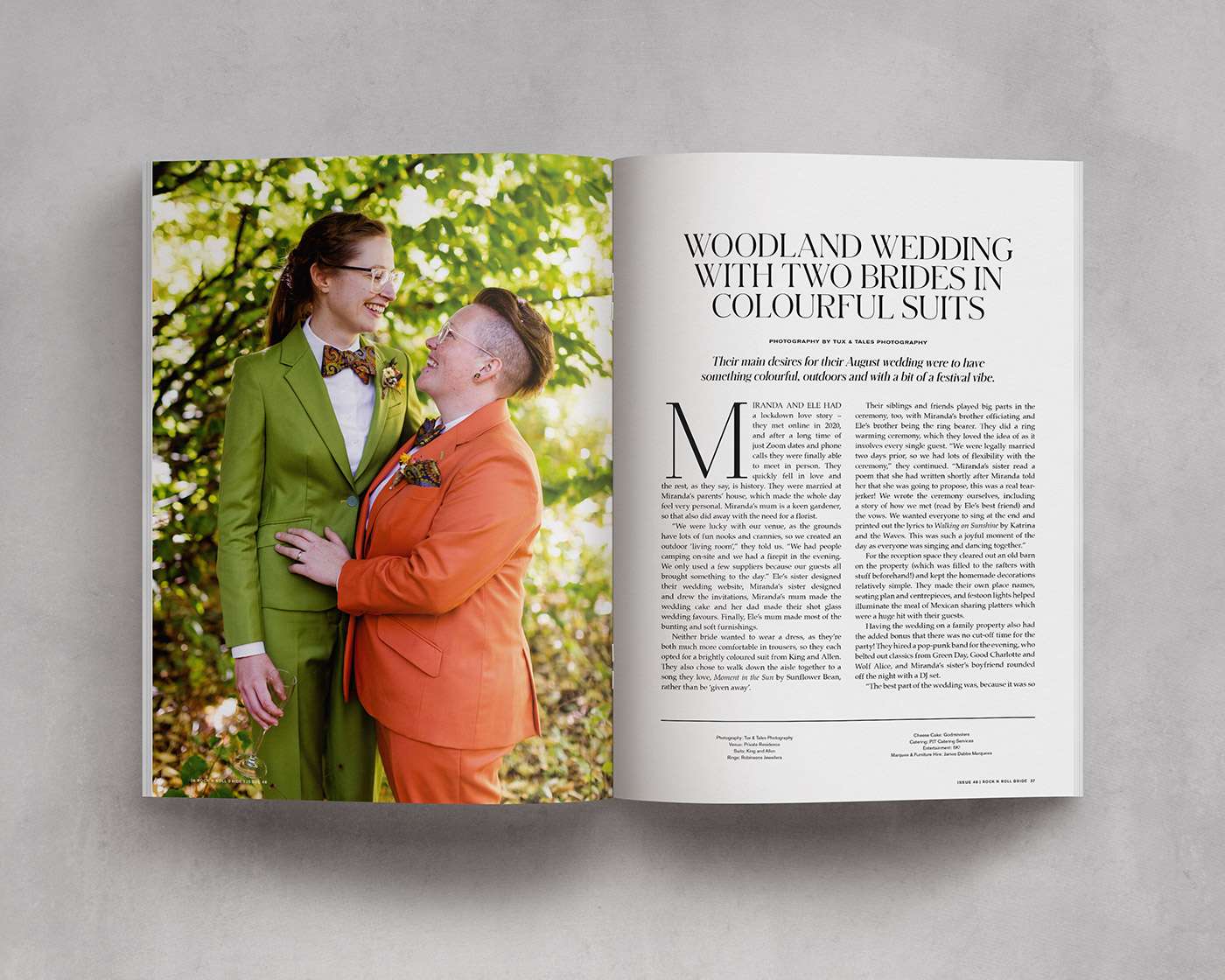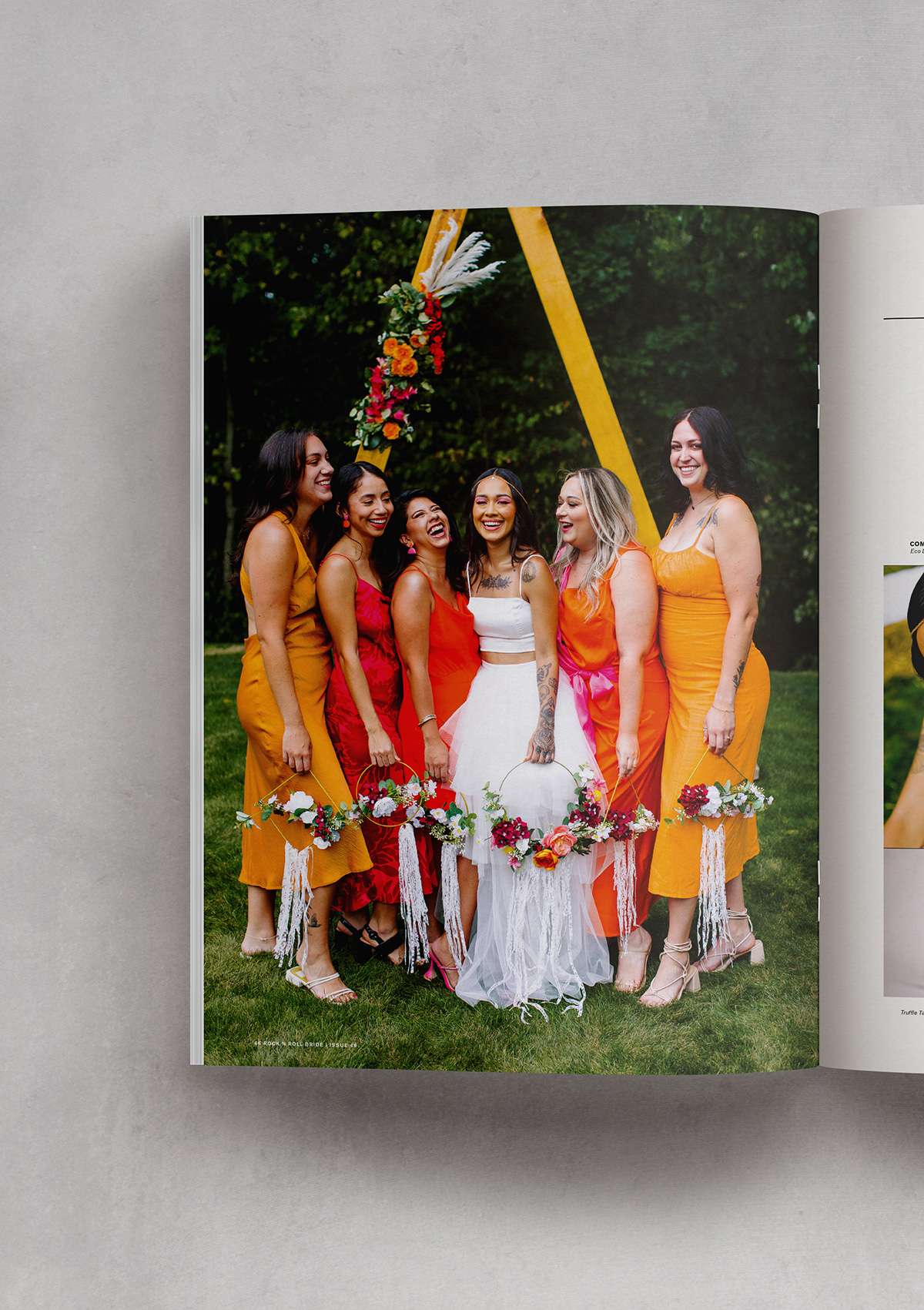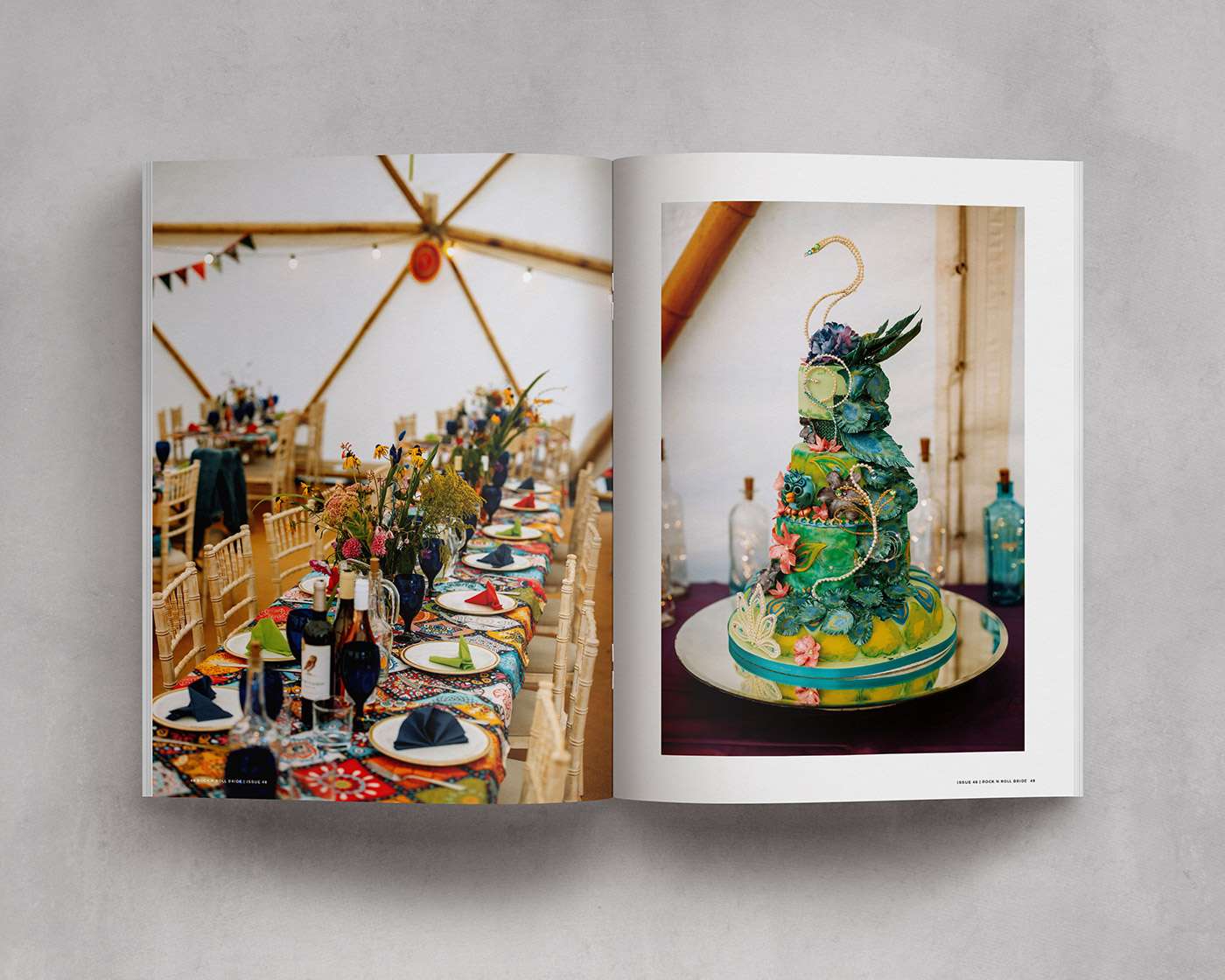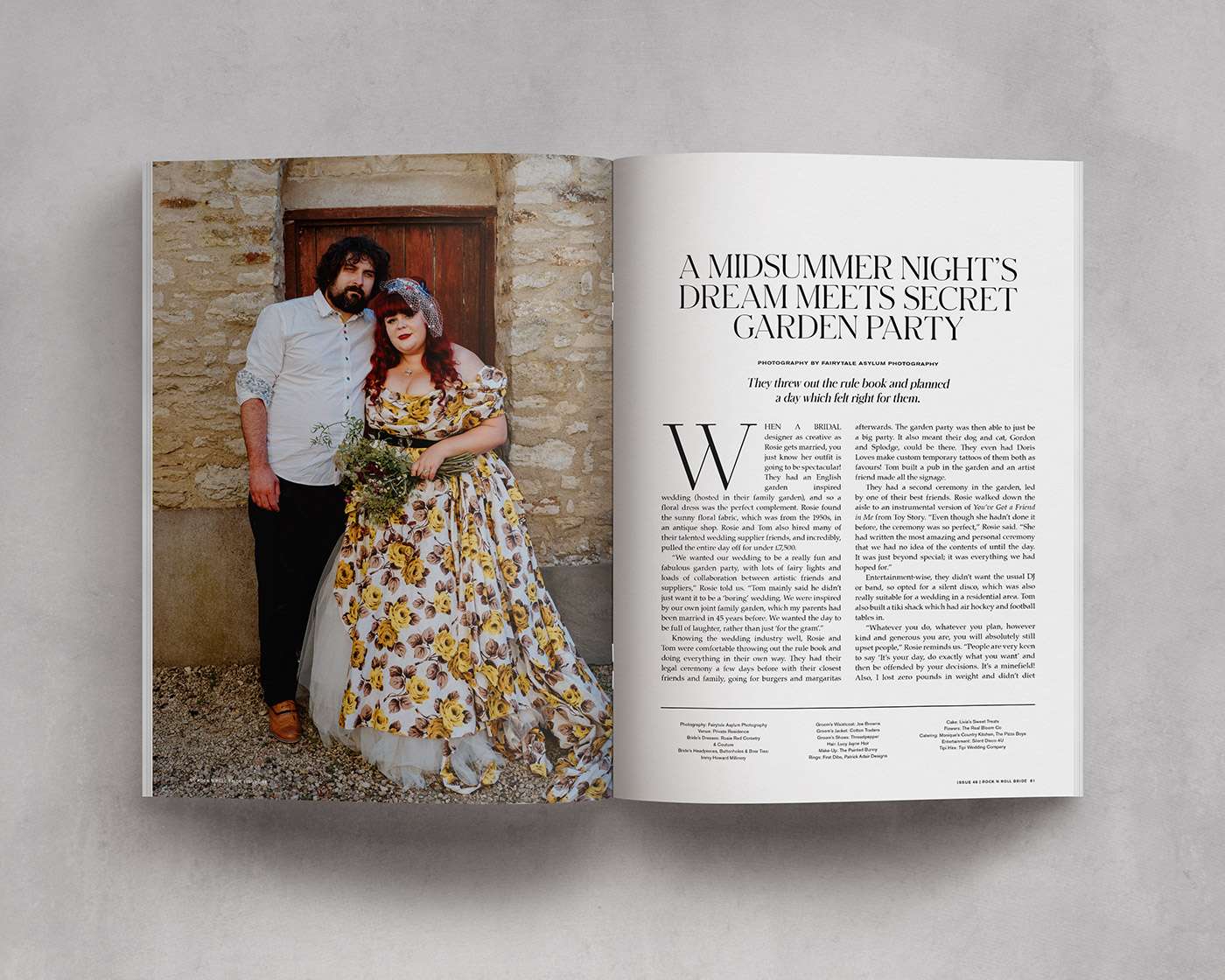 Columnist wise, we are PLEASED AS FREAKIN' PUNCH to welcome plus sized bridal stylist Alysia Cole to the team. Every issue she will be answering your questions about all things bridal fashion and style as a plus sized babe and we'd love to hear from you if you have a question for her.
The Self-Love Space is another new regular feature where each issue a different writer will tackle a topic related to self-care, self-love, confidence or mental health. This issue we're talking using hypnotherapy to alleviate pre-wedding anxiety with Julia Waters of Bad Bitch Hypnotherapy. It's a game changer!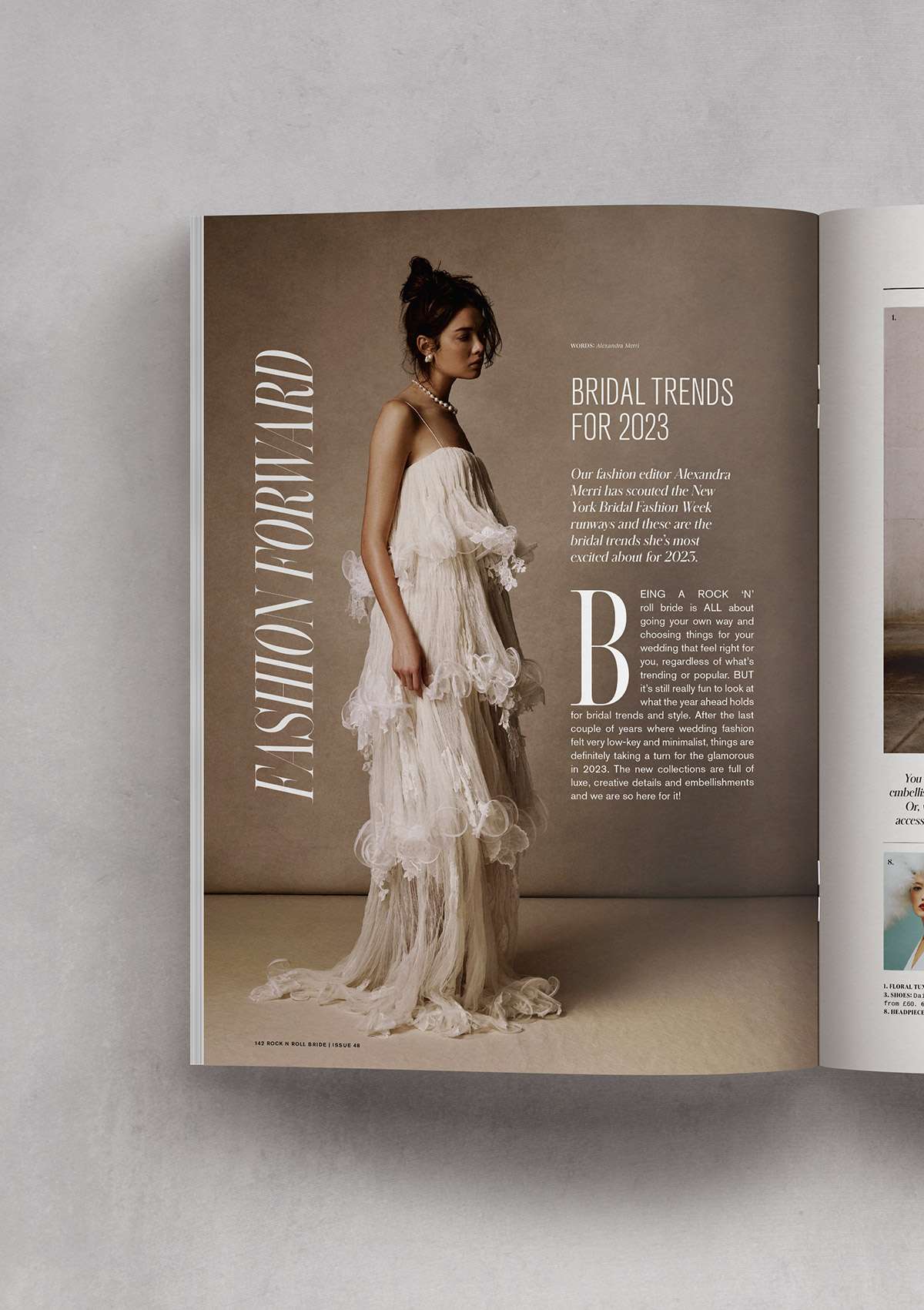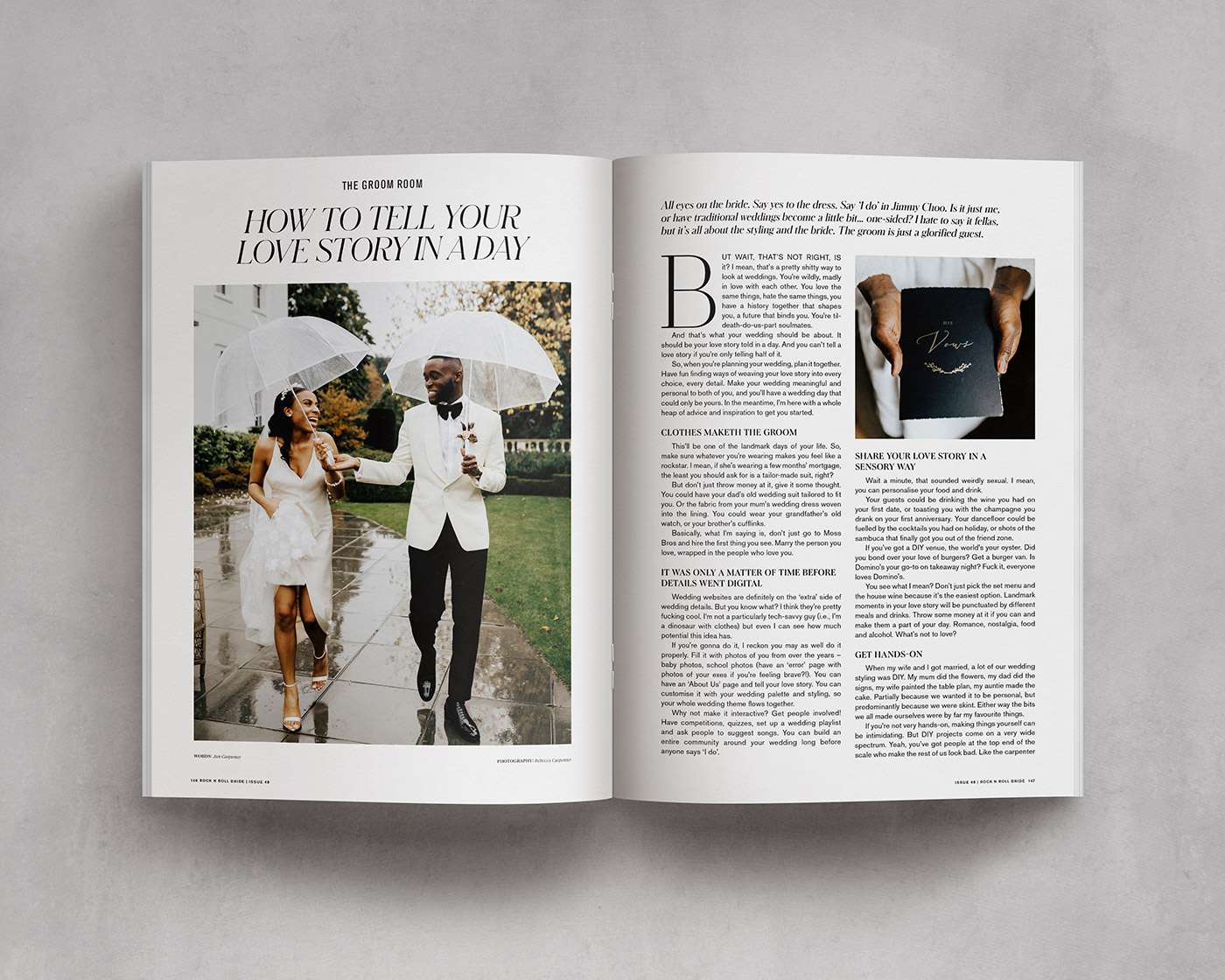 We know you have loved reading The Groom Room articles over the last six months, so that's not going anywhere (grooms – particularly of cis-het variety - can tend to be quite left out of wedding media and we want to put an end to that). Neither is Kate Forsyth's décor and styling column. Whatever the theme or budget, she always comes through with creative ways to make your wedding your own and we adore her contributions.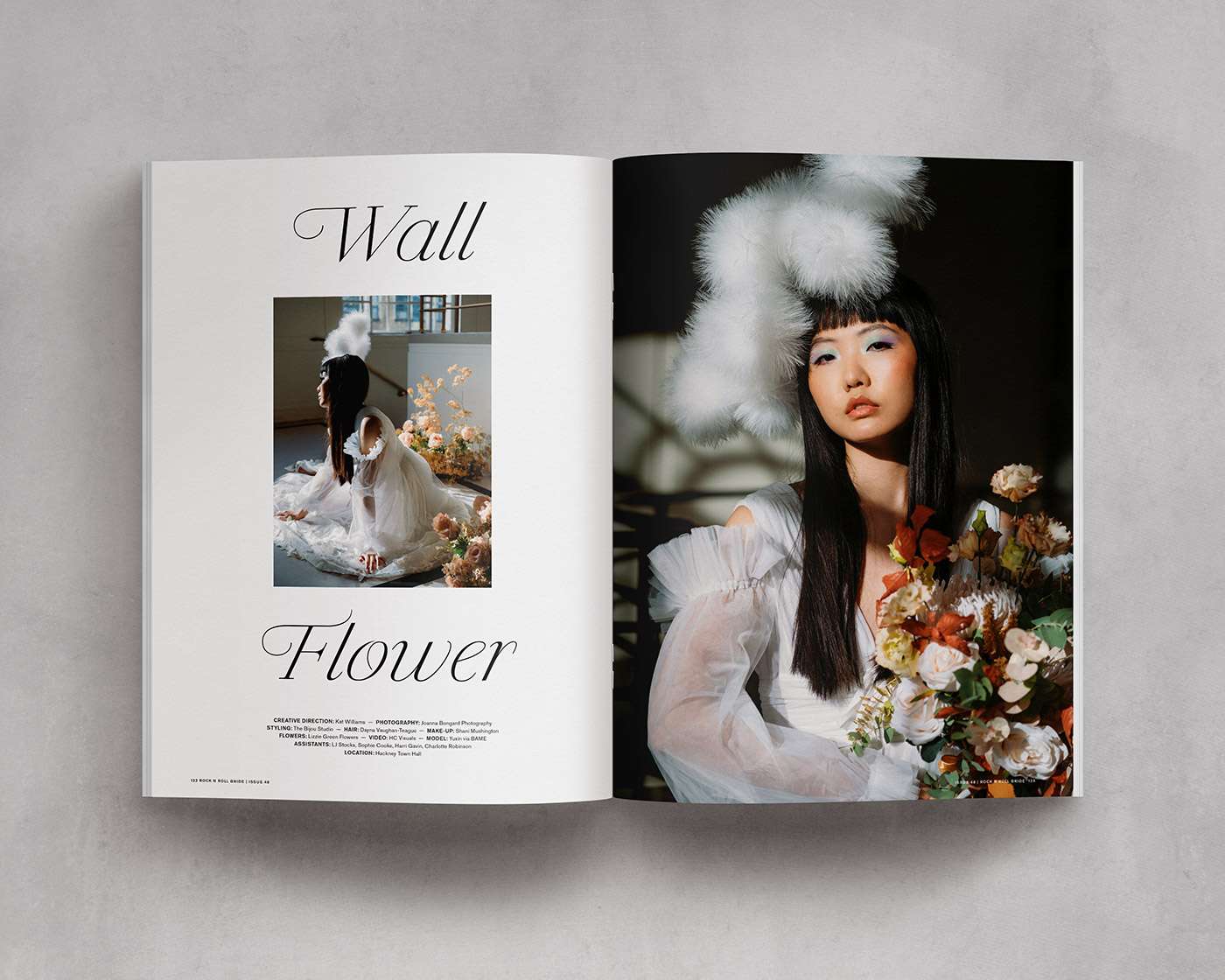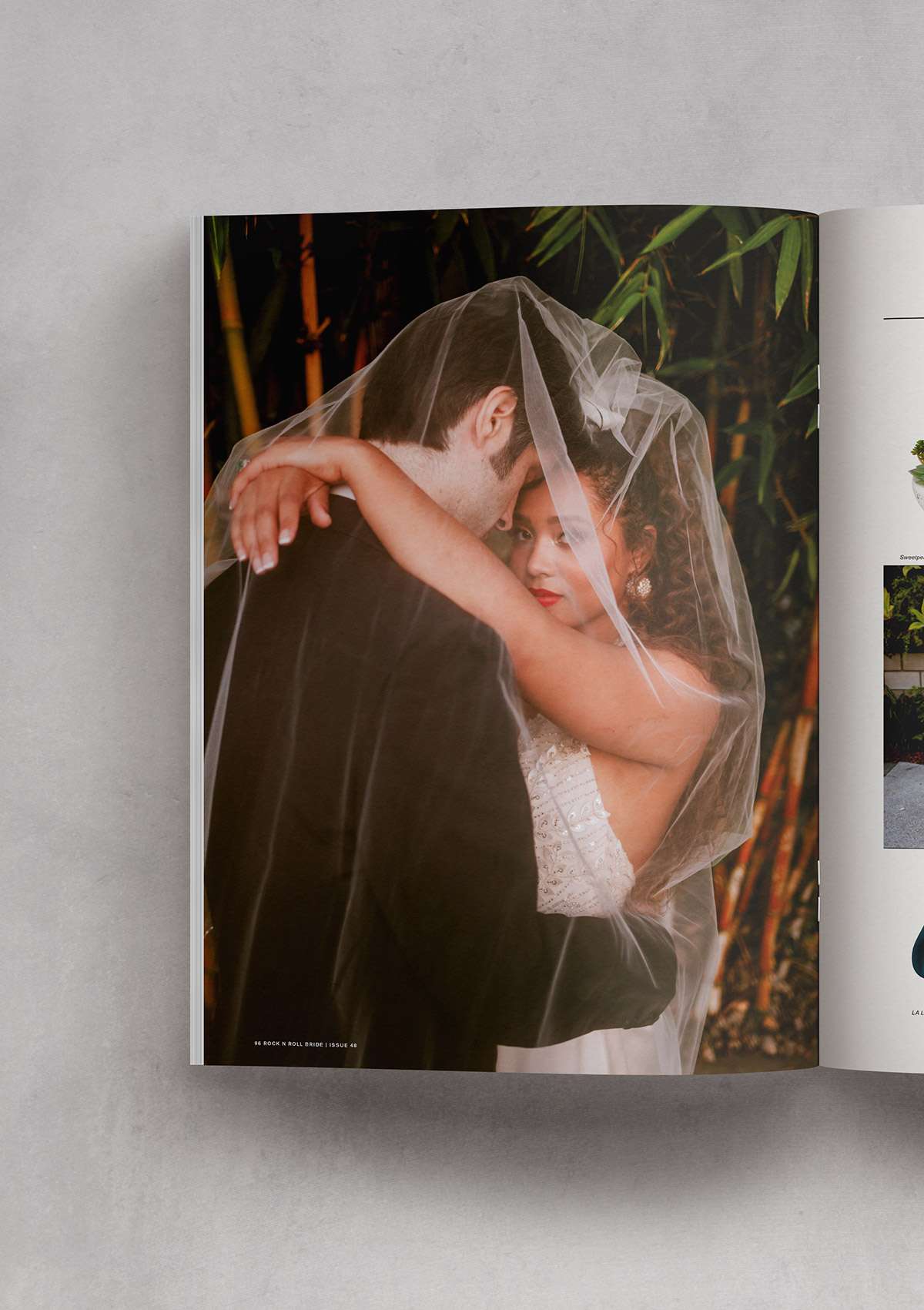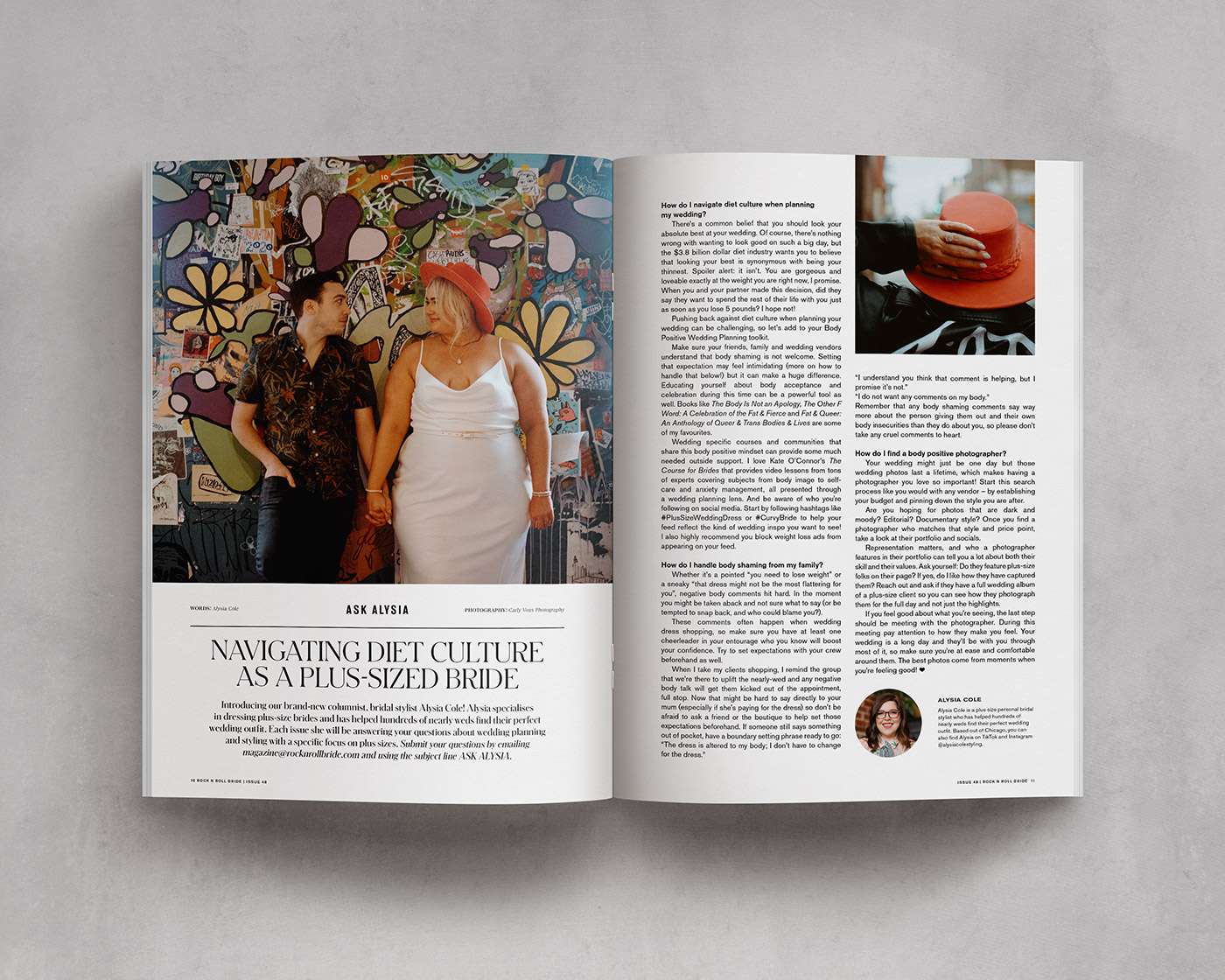 That's not all though, there is so much more for you to sink your teeth into (162 pages in fact!) including one of our most favourite cover shoots that we've done in a really long time!
Your support, as both readers and contributors of the magazine, is what makes everything we do possible and worthwhile. We are so grateful to every single one of you who buys, subscribes or just continues to love and support what we do.
Here's to another incredible year of even more incredible alternative wedding content. Let's go!
Price
Deliver To
+Shipping
£9.99
9.95