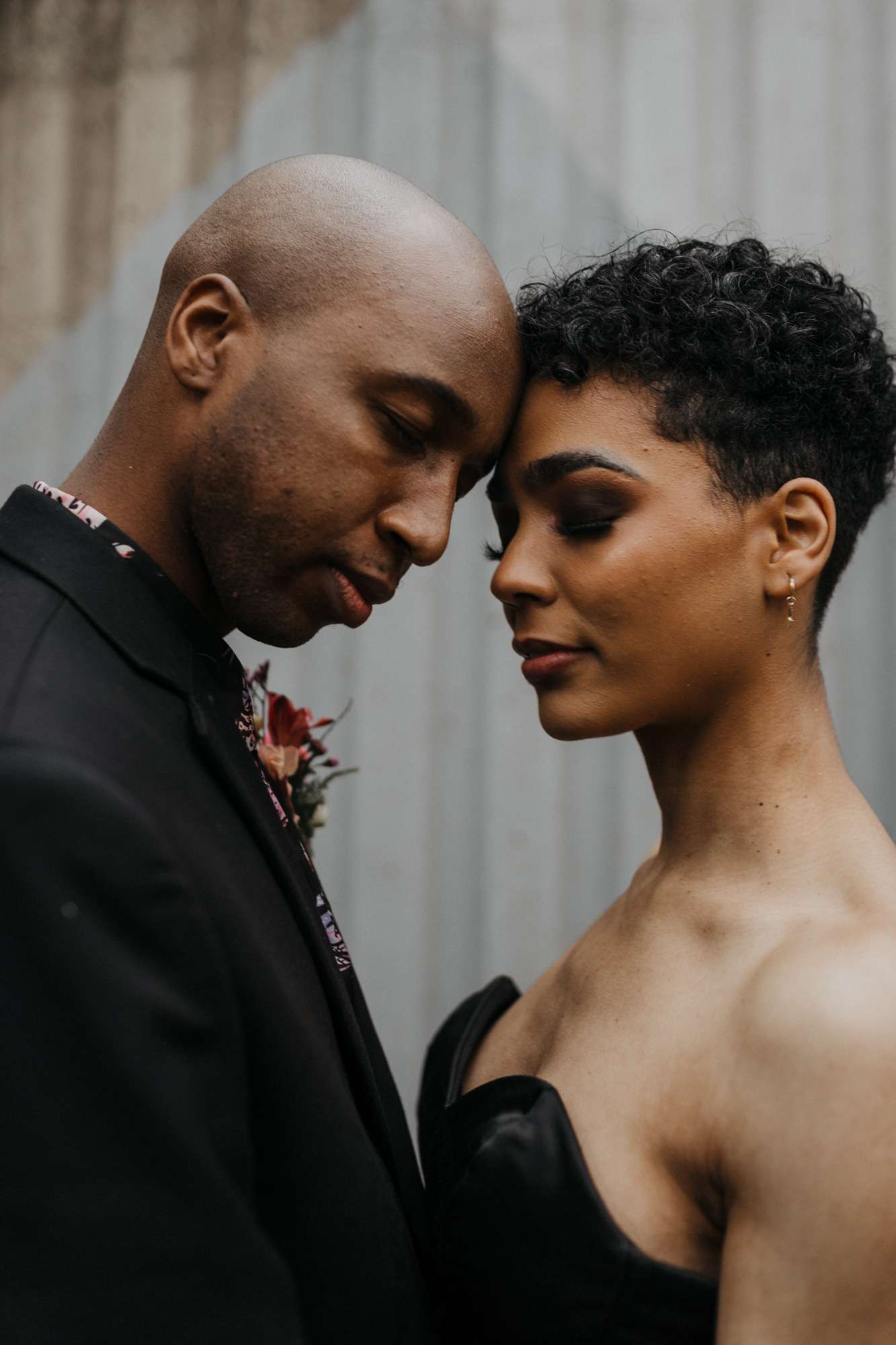 We see a lot of styled wedding photo shoots, but not many of them turn into real life proposals! When Andre and Cynthia were asked to model for this shoot by photographer Mollie Higgins, Andre hatched a plan to make it a real day to remember.
Set against the industrial luxe backdrop of New Craven Hall in Leeds, this shoot embodies the spirit of rock 'n' roll with it's two distinct black and white dress styles, which contrast perfectly with the dark florals, cake and table set up. "Its not often you see a black wedding dress or a black cake at a wedding", Mollie told us. "I purposely asked suppliers to step out of their comfort zones and create something truly unique."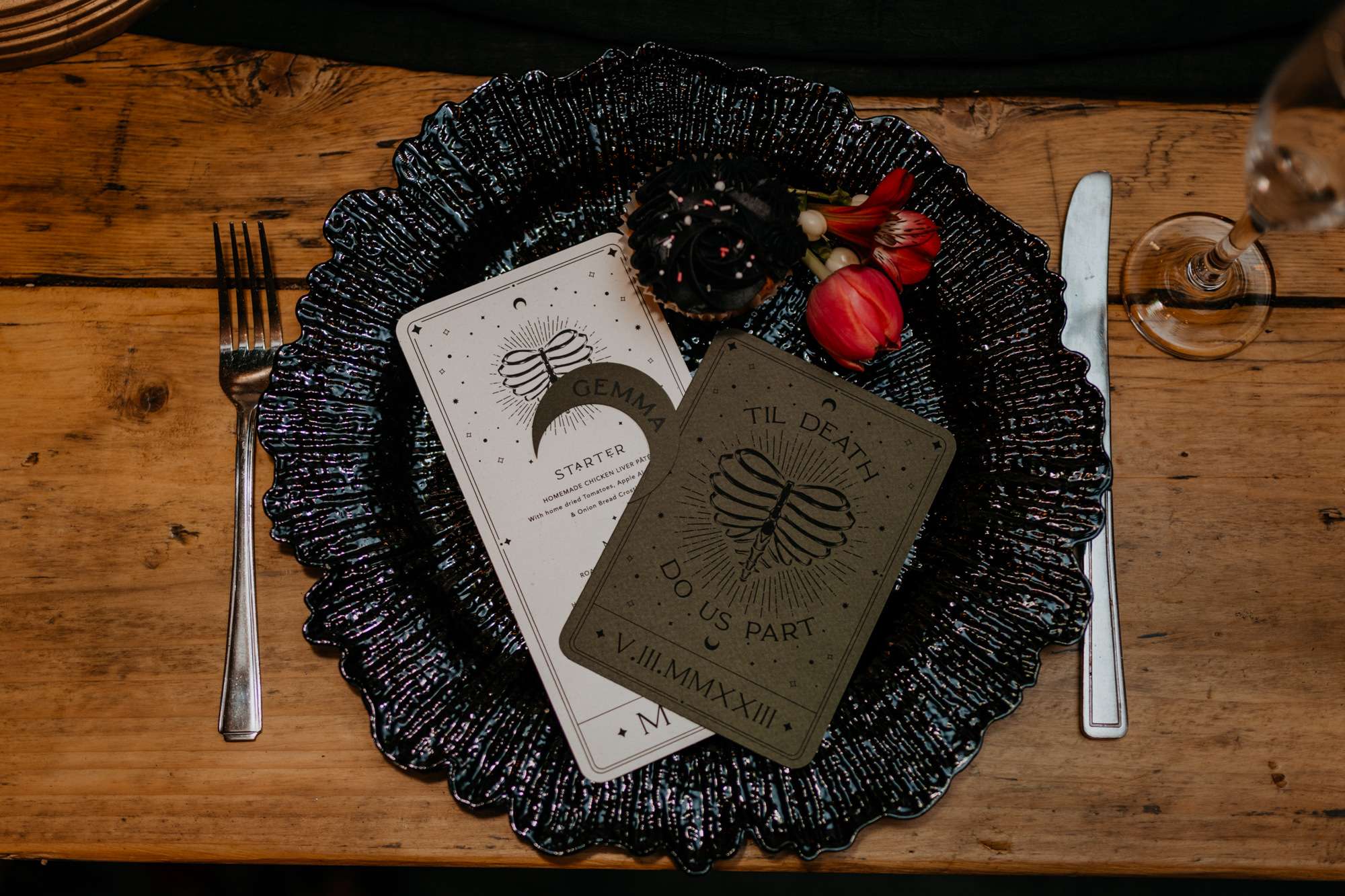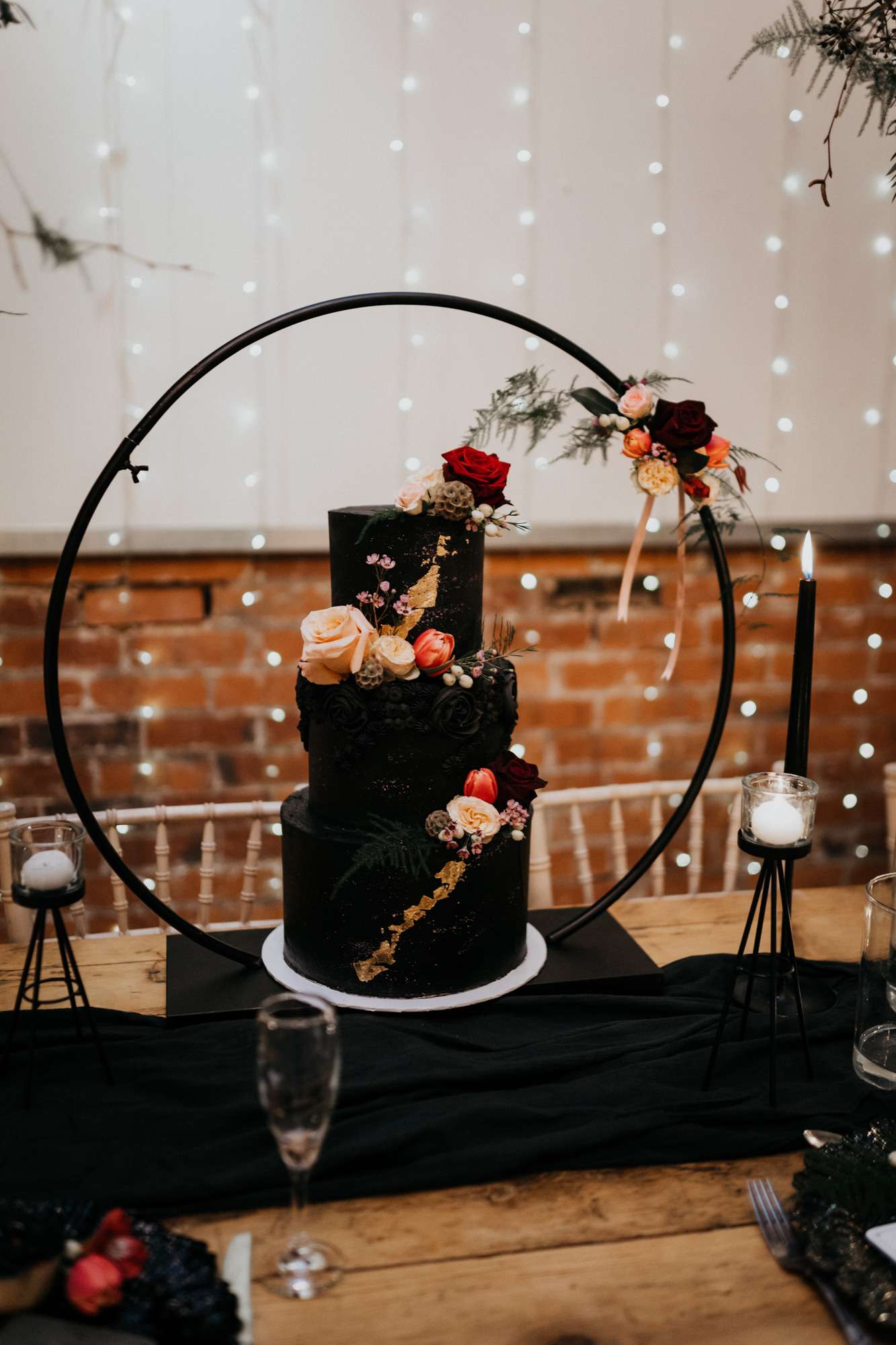 But the real magic came at the end of the session when models, Andre and Cynthia, took their roles to a whole new level by getting engaged for real! 
Mollie continues, "Andre had been planning to propose to Cynthia for quite some time and the week before the shoot date, he asked me if it would be okay for him to propose to her at the photo shoot! I obviously agreed! The plan was that she would be in the black bridal dress and once we headed outside for a smoke bomb shot, that would be the queue for him to do it. He asked me to video the moment for him so I sneakily set up a microphone on him to which I think Cynthia saw but still had no idea what was happening. I set up the shot so that Cynthia would be facing me and looking down at her flowers, whilst Andre would be behind her."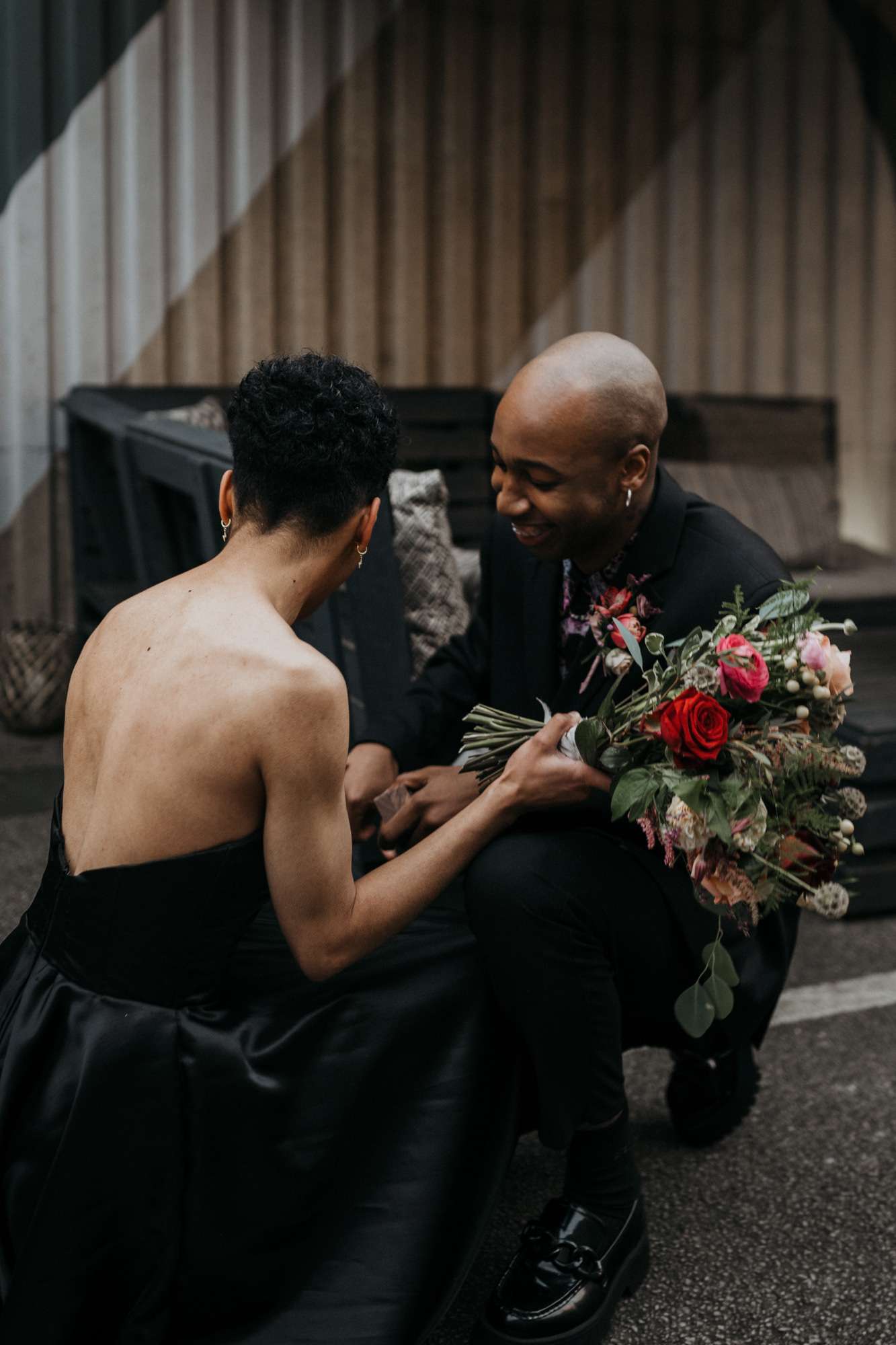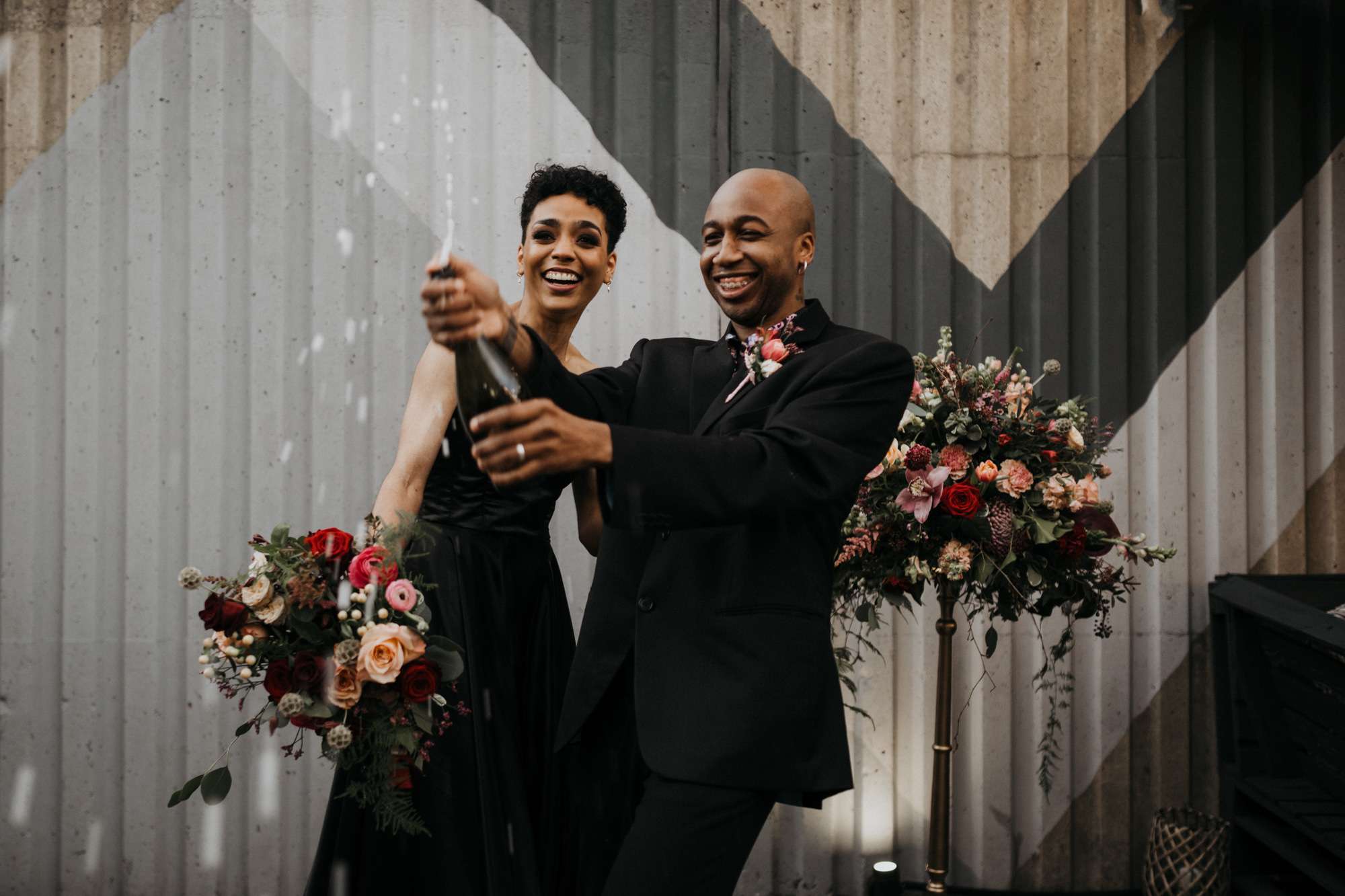 "Once Andre was down on one knee I asked her to turn around. Once she did, Andre said 'Cynthia, will you marry me?', to which she just sort of looked at us asking what was happening or if this was real. All of us ladies had already started crying at this point. I think once we all screamed it was real, she and Andre went into a hug and Andre yelled out that she said yes! I remember afterwards she kept saying how she had no idea that was going to happen. I bought them both a bottle of prosecco to celebrate and for a few bottle spray shots!"