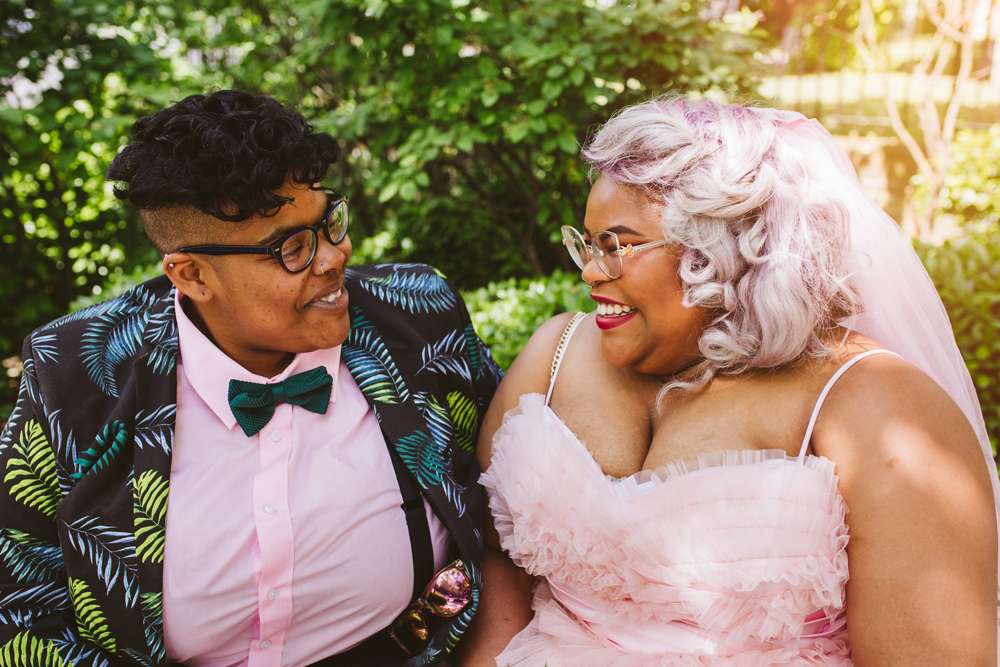 Your wedding alone doesn't have the power to save the world, but it does have the power to make you, your partner, and your guests very happy, and in the process, the choices you make for how to celebrate can help the wedding industry, a place known for its gender stereotypes, sexism, consumerism, ableism, and racism become a little less terrible. Jen Siomacco, Editor-in-Chief of Catalyst Wedding Co. shares some of the things to look out for when choosing your wedding suppliers.
The key to having a bad ass wedding that you remember fondly, both for the vows you make and the fun that's had, is to craft a day that is true to you, your partner and your shared priorities and values. Between global warming, Brexit, Trump and a variety of other political and cultural issues currently at play in the world, it can be hard to know how to best reflect your values in a way that doesn't detract from the joy you want to feel on this very important day.
Regardless of what style of wedding you want, you'll need to choose the right suppliers to help bring your dream wedding to life. So, how do you find ones who also share your values? With thousands of different suppliers to choose from, this can be a daunting task. Thankfully,
there are a number of great resources for finding equality-minded vendors: Rock n Roll Bride (of course) Catalyst Wedding Co., Nu Bride, Smashing the Glass, Equally Wed, Love Inc., Munaluchi Bridal, A Practical Wedding, Dancing with Her and H&H Weddings are just a few publications that offer large directories of progressive wedding vendors who put diversity and LGBTQ+ inclusion at the centre of what they do.
If you are still having a hard time narrowing down your list of options, here are a few things that you can look for or ask suppliers in order to decide if they are the right fit for you and your values.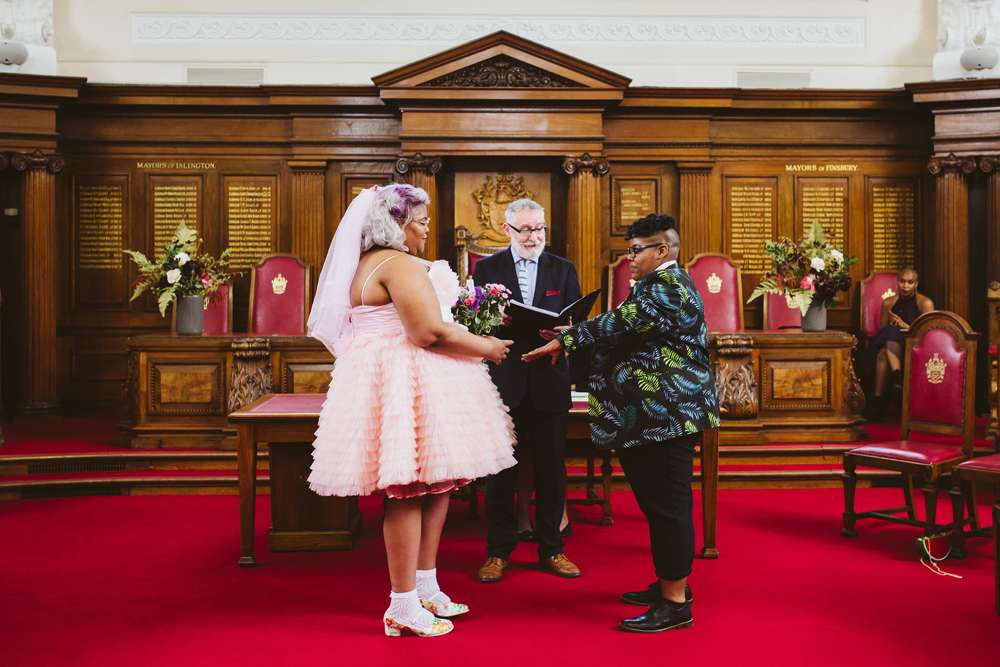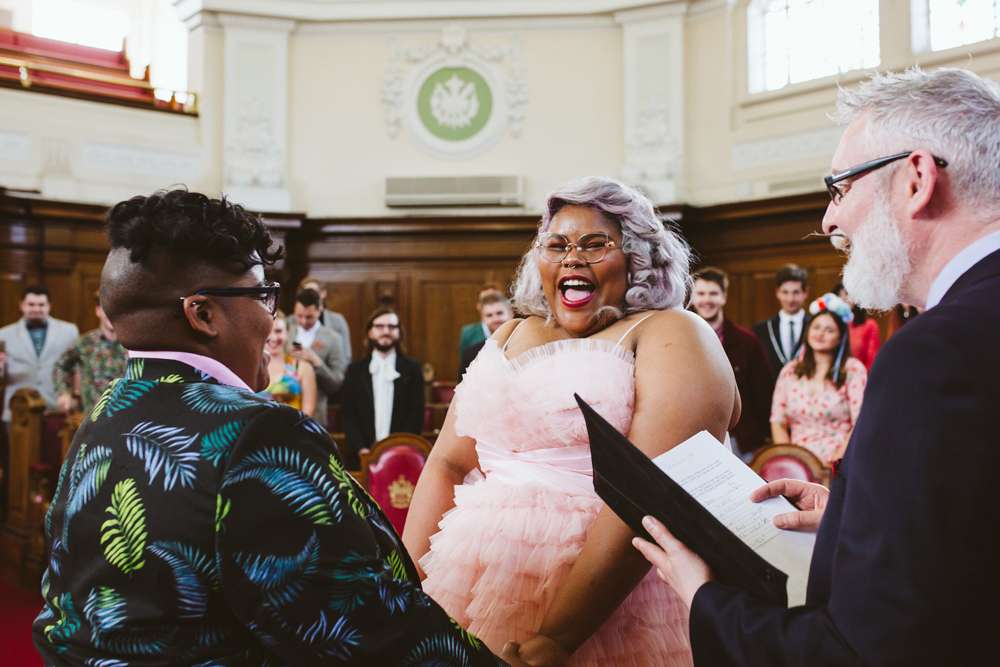 You can tell a lot about how inclusive a wedding supplier is by the language they use on their website and in their marketing. Their language provides you insight not only into who they are as people, but into who they are most experienced in serving as clients.
DOES THEIR LANGUAGE TALK PRIMARILY TO BRIDES, OR ASSUME A HETEROSEXUAL RELATIONSHIP?
If so, that is usually a good indicator that they aren't used to serving clients in the LGBTQ+
community, and often are focused only on serving female brides. Your wedding day is
about you and your partner, and you want to hire a wedding supplier who is going to listen to
both of you and what you want.
DO THEY TALK ABOUT YOUR WEDDING AS "THE BEST DAY OF YOUR LIFE"?
Many modern couples know and accept that their wedding is only one day, and it is not always perfect. Make sure your suppliers think about weddings in the same way that you do, or else
you may find yourself battling not only societal pressures about what your wedding day should be like, but also battling your suppliers over what you really want for your day.
DO THEY ASK FOR PRONOUNS?
If a supplier asks for your pronouns (for example, he/him/his, she/her/hers, or they/
them/theirs) on their contact form, that's usually a good sign that they have experience working with non-binary and transgender clients. That also means that they will respect the pronouns and gender identities of you, your partner and your guests.