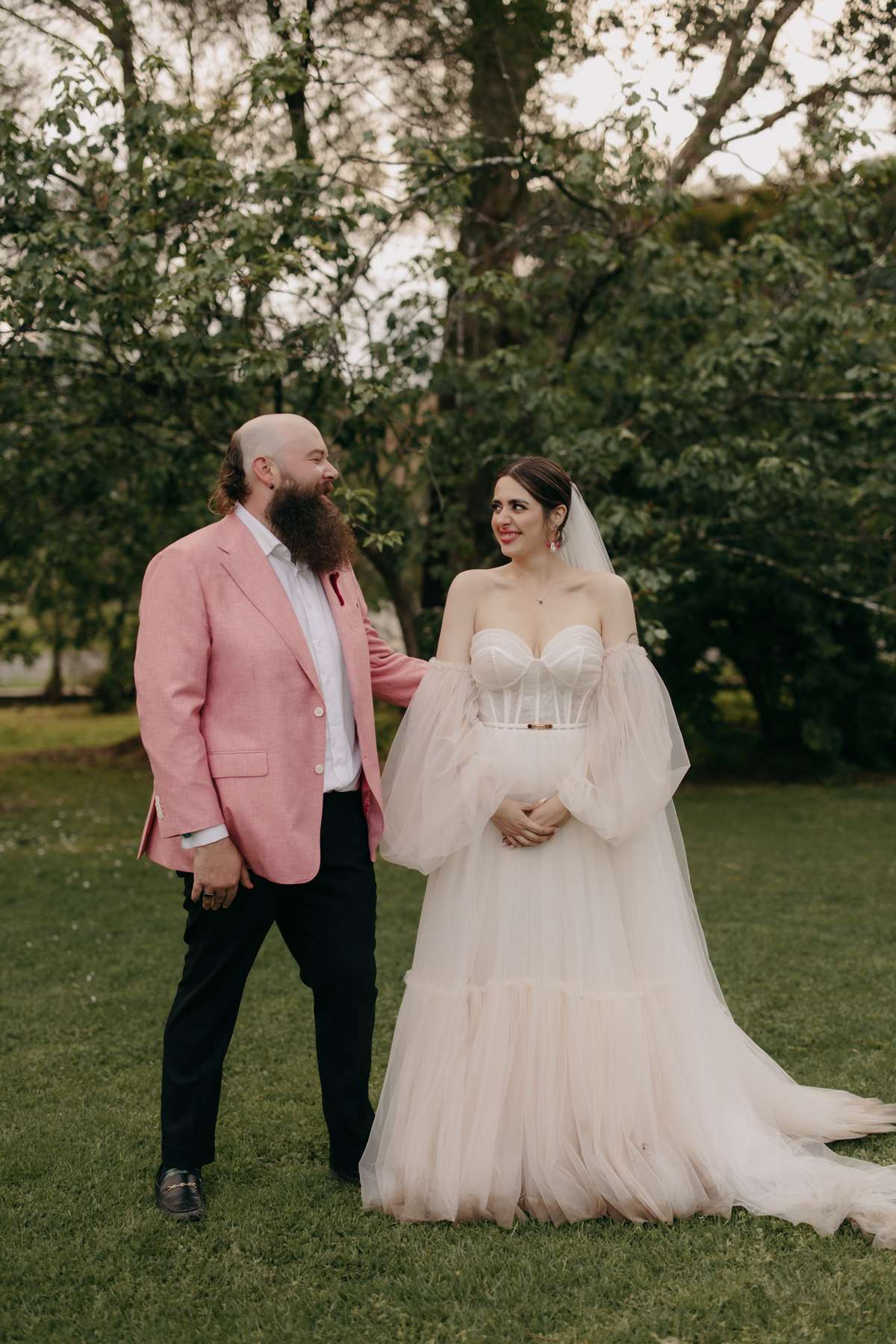 Describing their wedding theme as "a little bit country, a little bit rock 'n' roll," Jordan and Chris took inspiration from icons like Dolly Parton, the vibrant hues of the '70s, and the electrifying energy of Queen for their wedding. Held in their parents' back garden, they were determined to break free from convention and create an unforgettable party.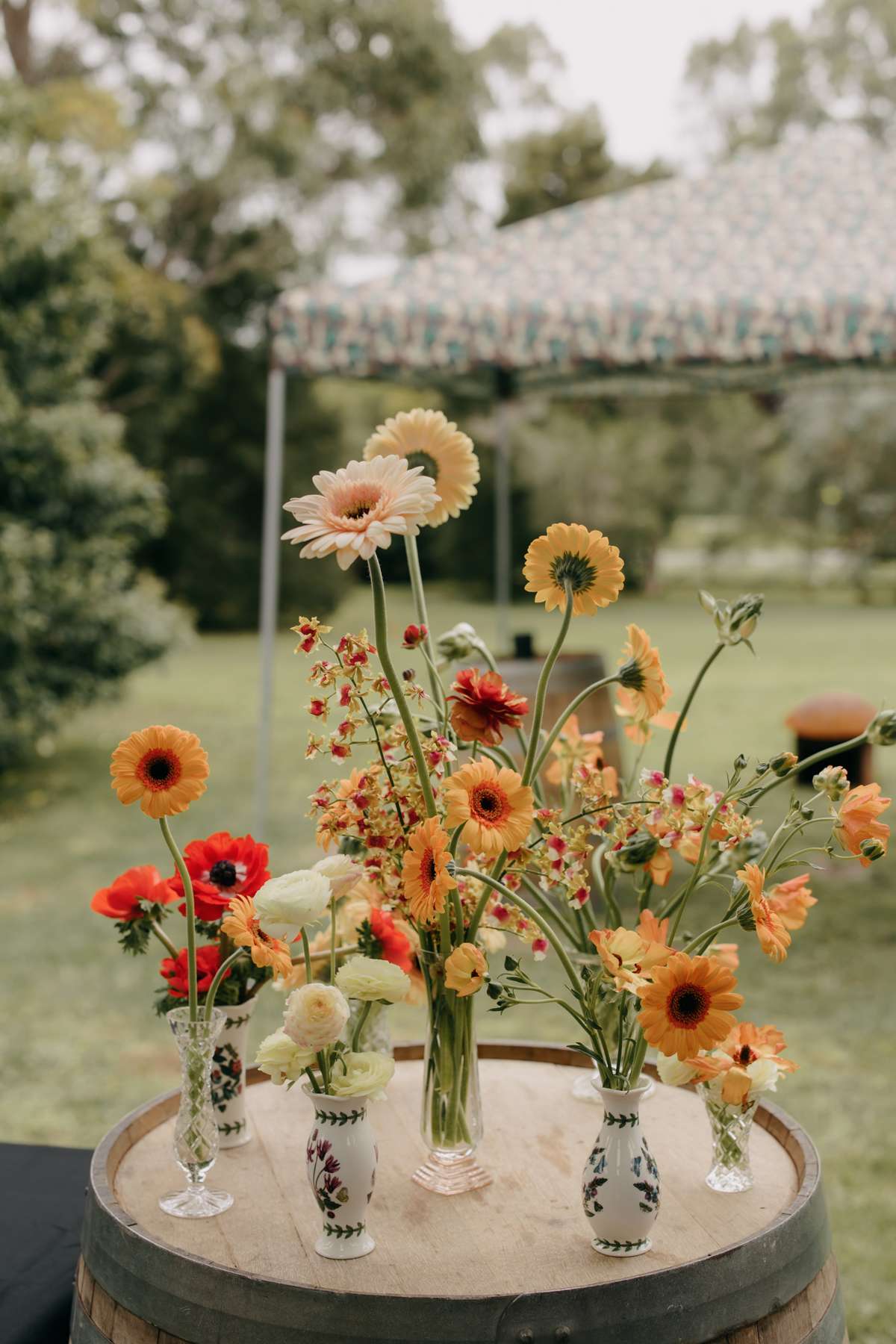 "We threw out the handbook and hosted the best party we could think of". Jordan enthusiastically shares. "We included all the best parts of our favorite weddings that we'd previously been to and made sure we had HEAPS of food and drinks." The couple's goal was just to create an atmosphere where everyone could have a blast.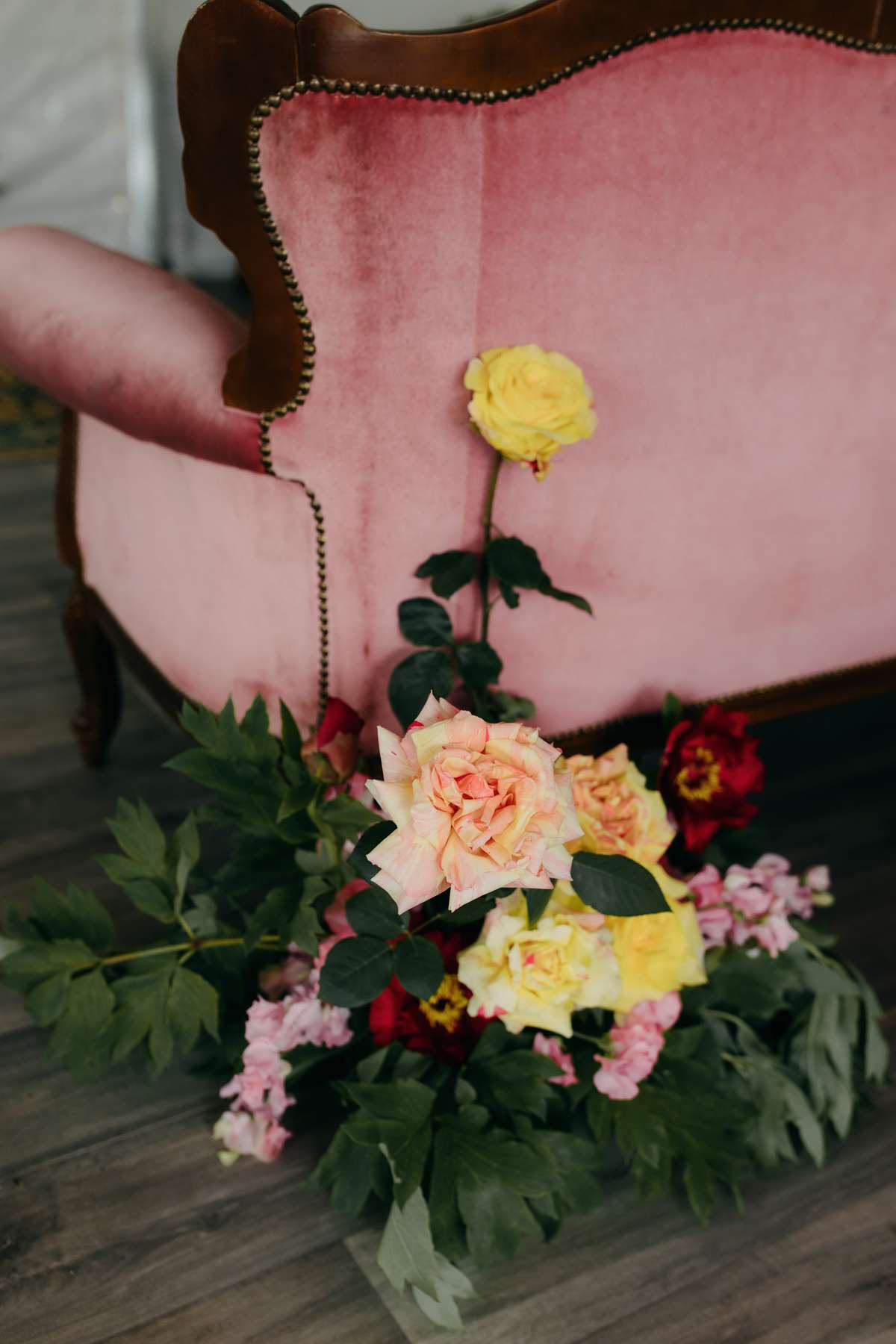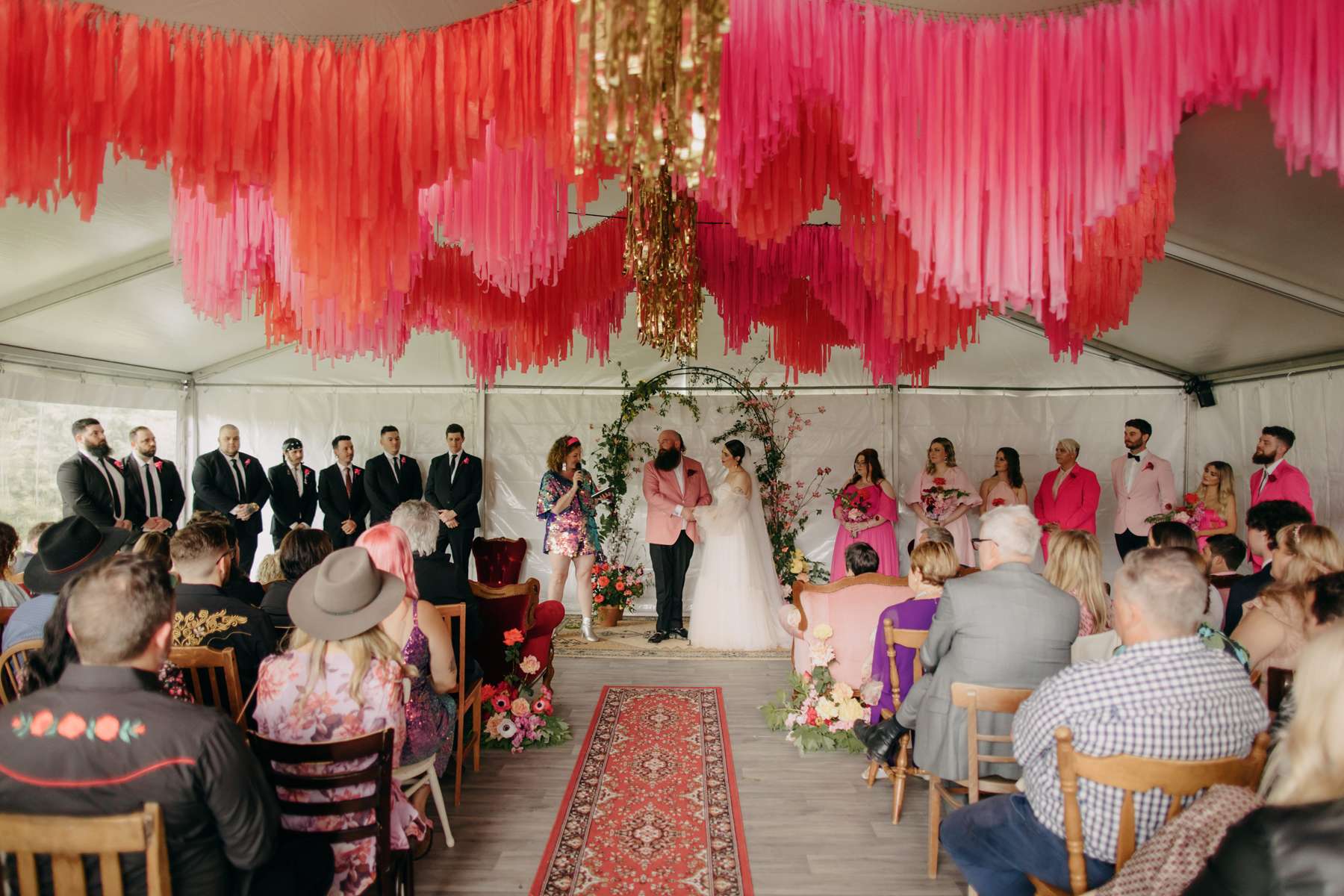 The ceremony, held in the marquee dressed with pink and gold streamers and colourful flowers, was an undeniably personal affair. They carefully chose the music and exchanged heartfelt self-written vows. Chris made his entrance to Truly Madly Deeply sung by the groomsmen, while Jordan walked down the aisle to a version of Unchained Melody by the Unrighteous Brothers.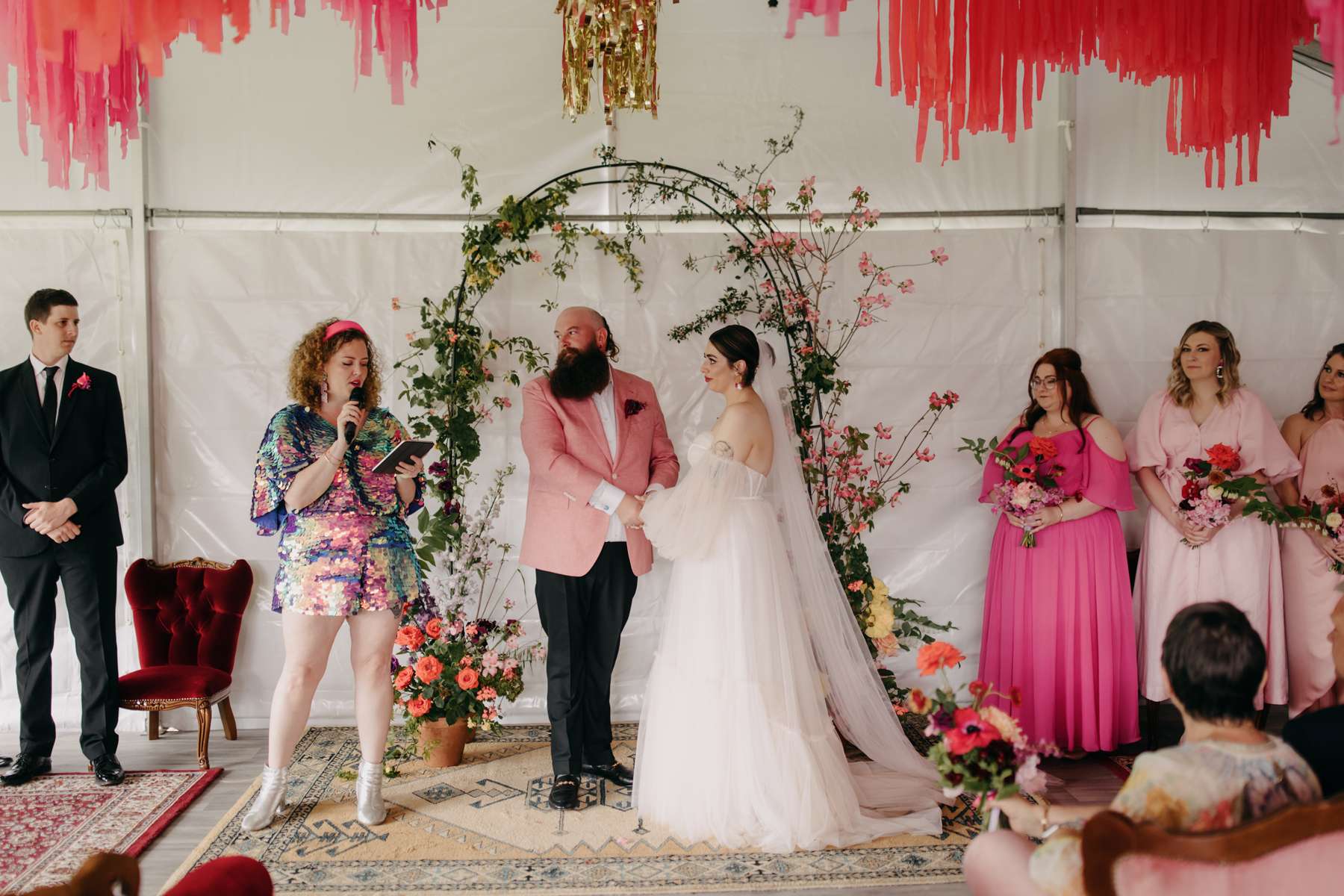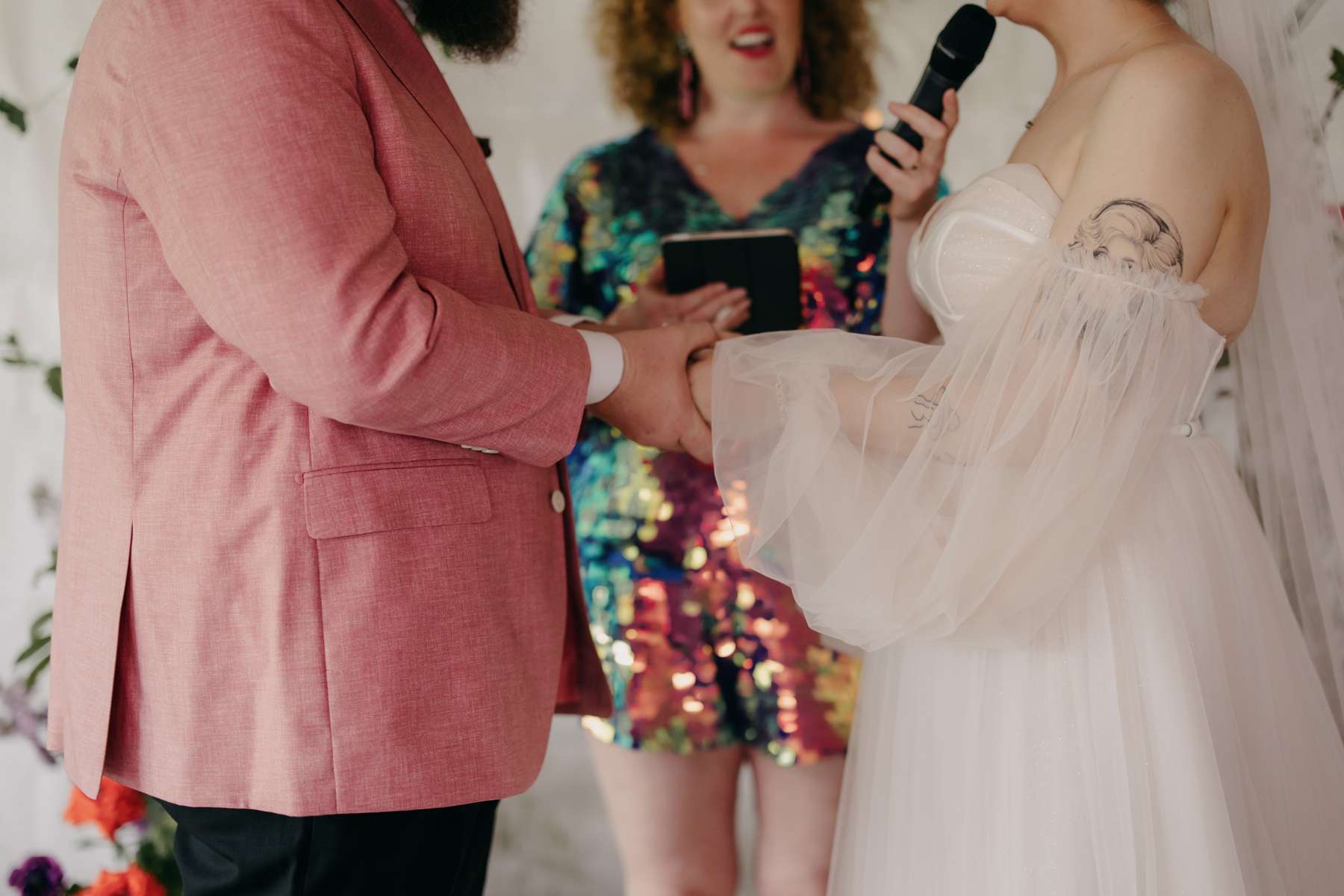 As the reception kicked off, the couple wanted to ensure a joyful and lively atmosphere. Dancing became a centrepiece of the celebration, with lively line dances that got everyone moving. The guests passed around a bottle of Fireball as they danced, "a dangerous mix", the bride admits.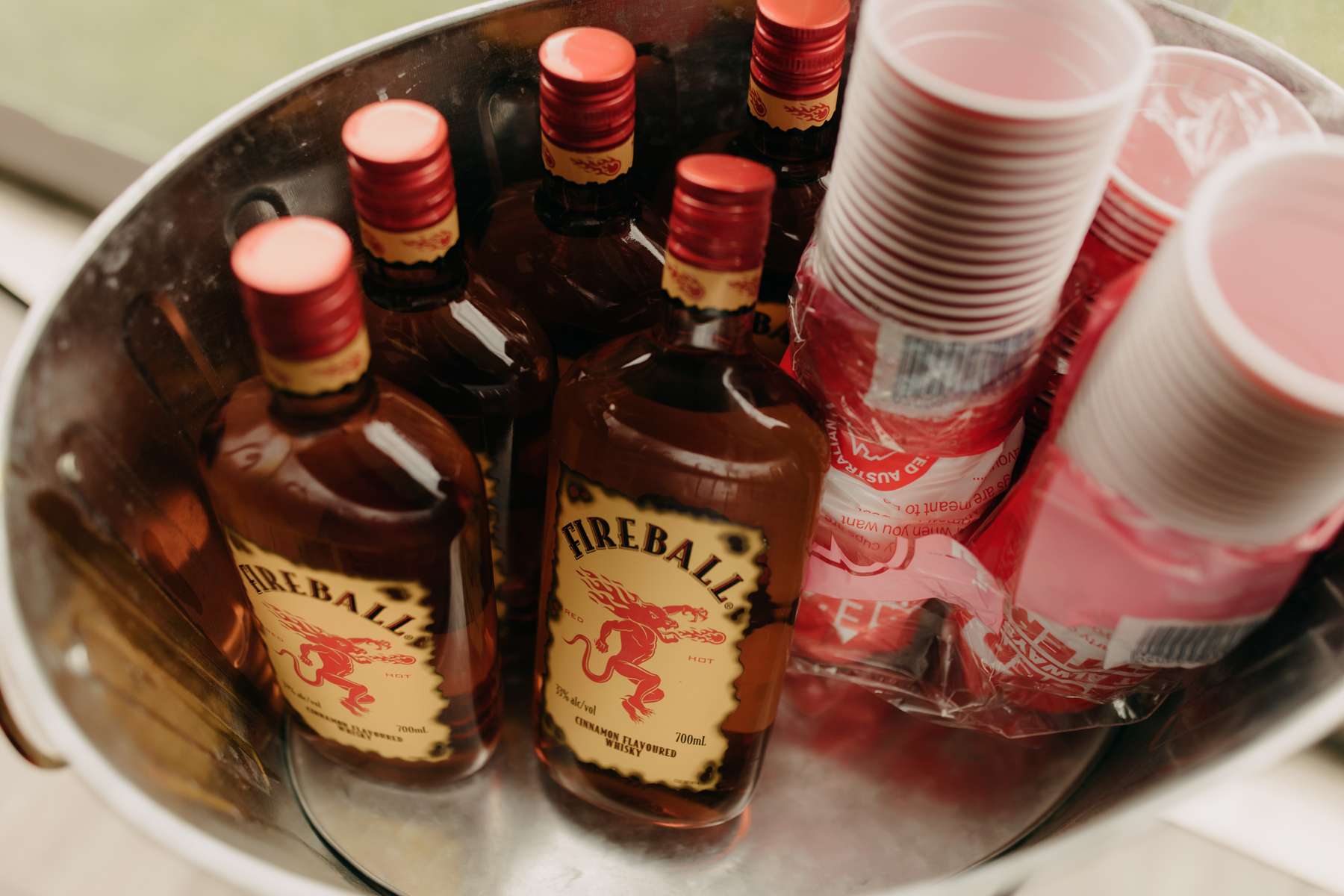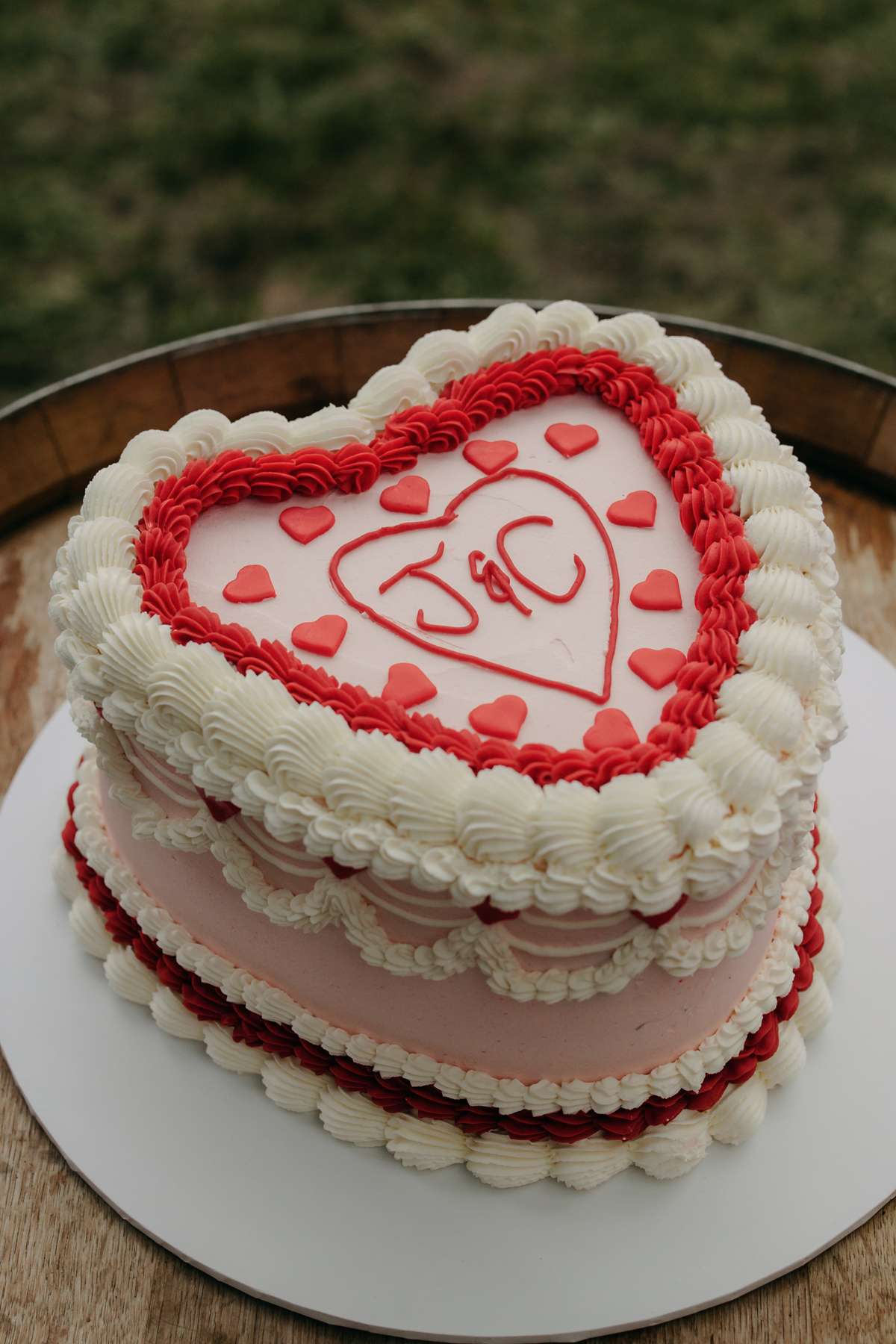 In the spirit of embracing their vision and trusting the experts, Jordan and Chris opted not to take on any DIY projects. They entrusted their flower arrangements to Honey Honey and the vibrant streamers to Bangin Hangins, ensuring that everything looked effortlessly stunning and without any stress or sleepless nights!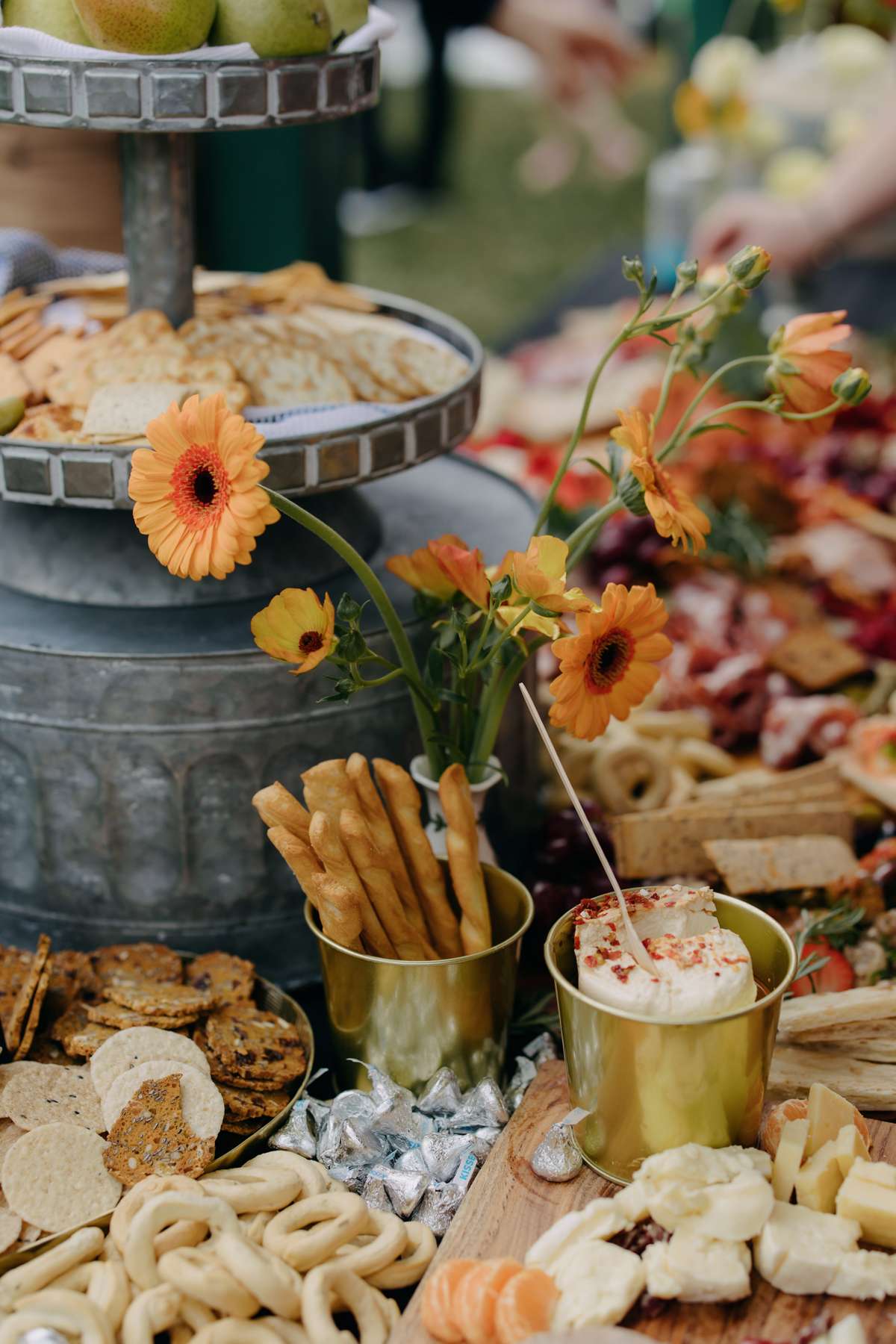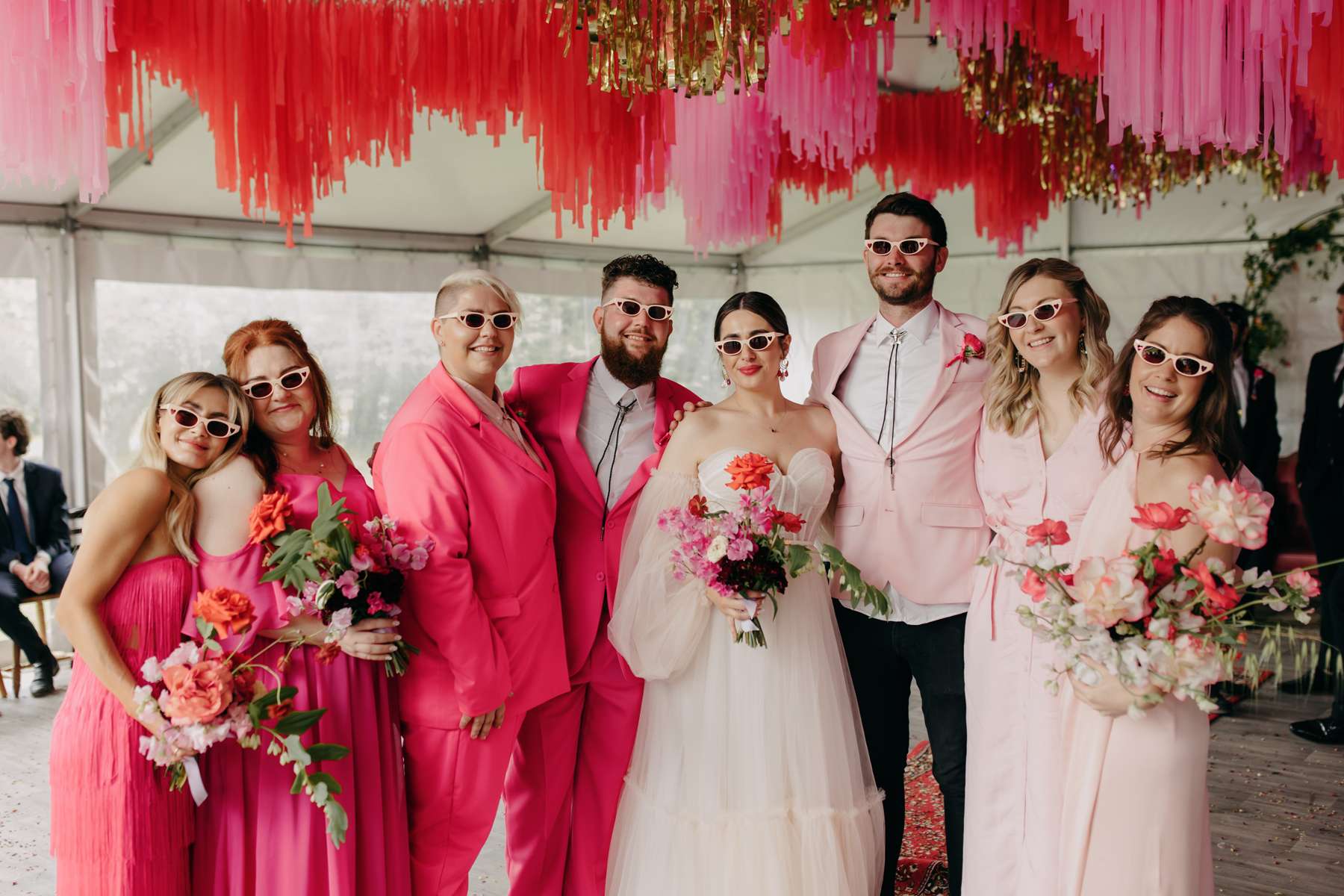 Rather than focusing on cost-cutting, the couple allocated their budget thoughtfully, recognising that hosting the wedding in the backyard afforded them opportunities to splurge on the elements that would enhance the overall ambiance. They spent the most on their video, the marquee hire and food but they were real priories for them.
Navigating the wedding planning process was a positive experience for Jordan and Chris, as they consciously chose to avoid unnecessary stress and embrace the joy of the journey. "For us, we wanted the experience to be positive, so we took it easy and didn't stress over small things", said the bride. "All our vendors were incredible and we would recommend them time and time again to anyone. Everybody was so helpful and were genuinely excited to be a part of the day which made us more excited. There is nothing we'd change about our wedding, we had the most incredible day."