Rock n Roll Bride Magazine Subscription
Price
Deliver To
+Shipping
£9.99
9.95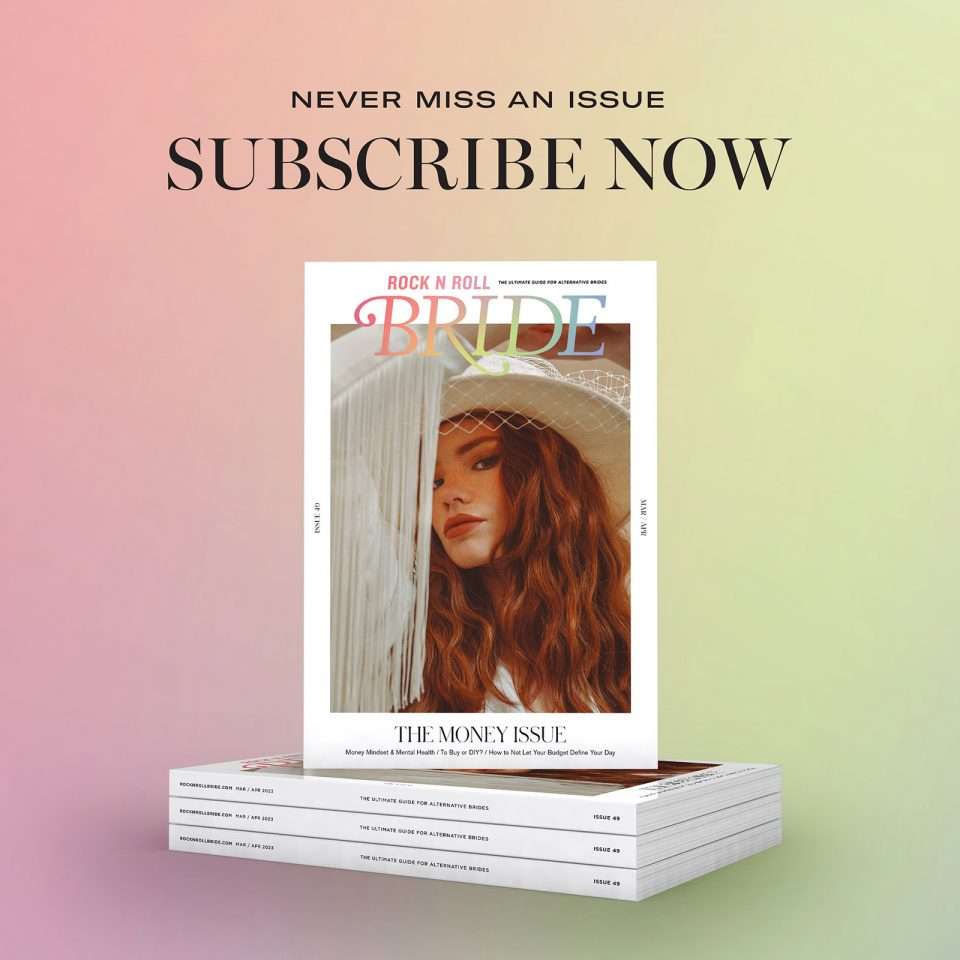 Want your regular fix of Rock n Roll Bride without having to remember to order it every time a new issue drops? Why not subscribe and get every new issue effortlessly delivered to your door? All payments are processed securely through PayPal on a rolling basis which means there's no big upfront fee, just £9.99 (plus shipping if you are outside the UK) every other month for as long or as short as you like.
Each issue features:
Over 100 pages of real wedding inspiration Advice articles from a range of wedding experts An exclusive fashion editorial ...And so much more!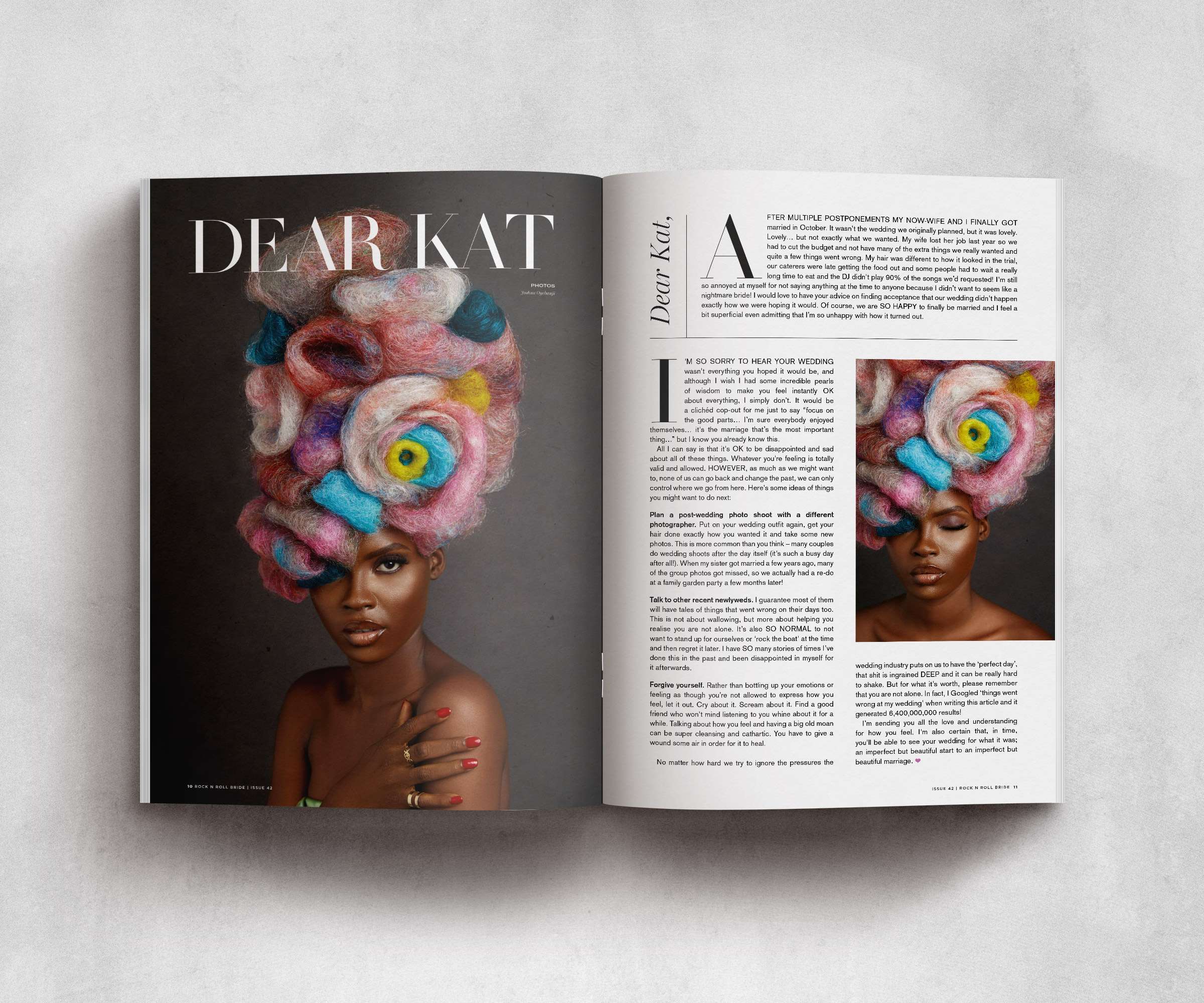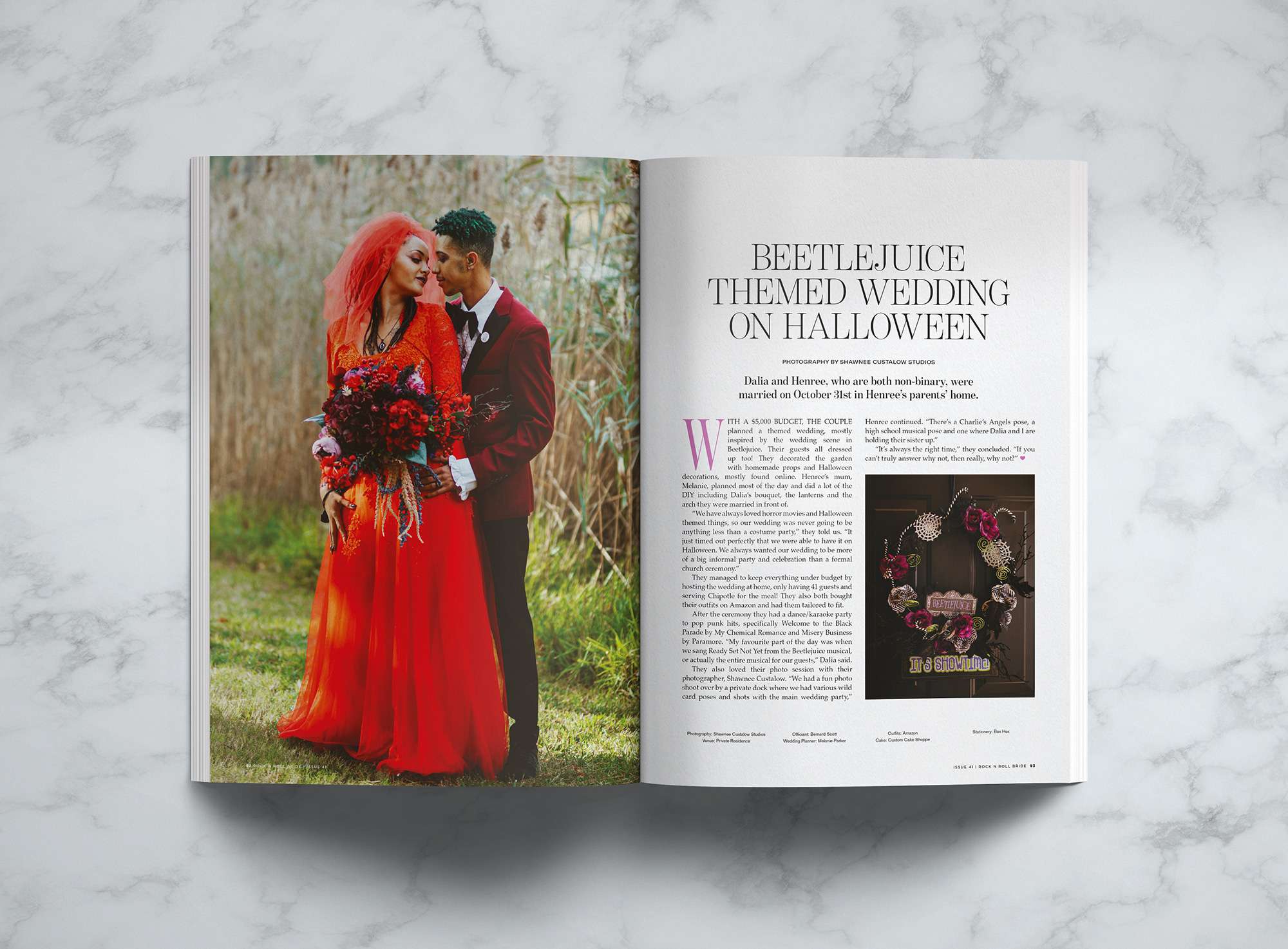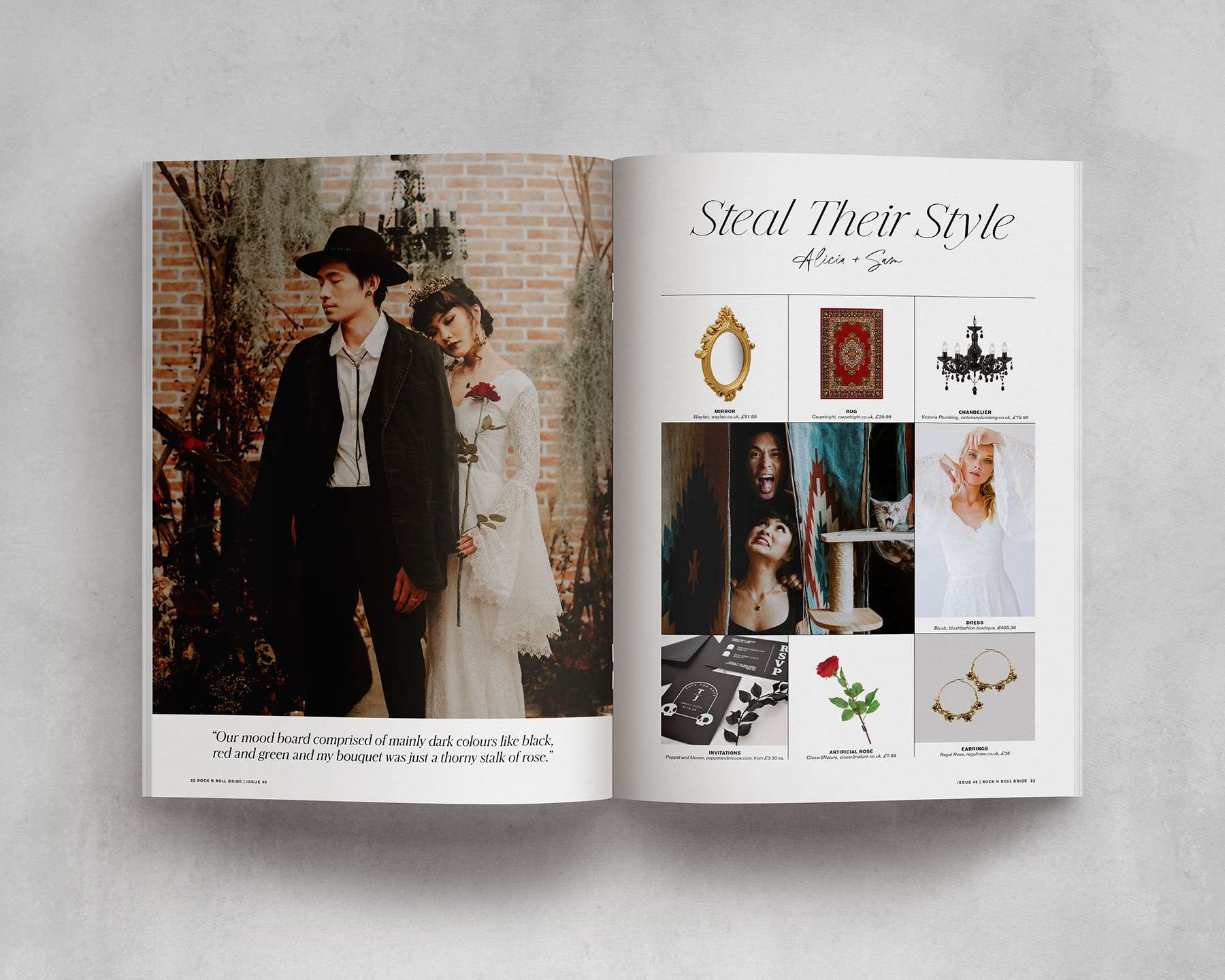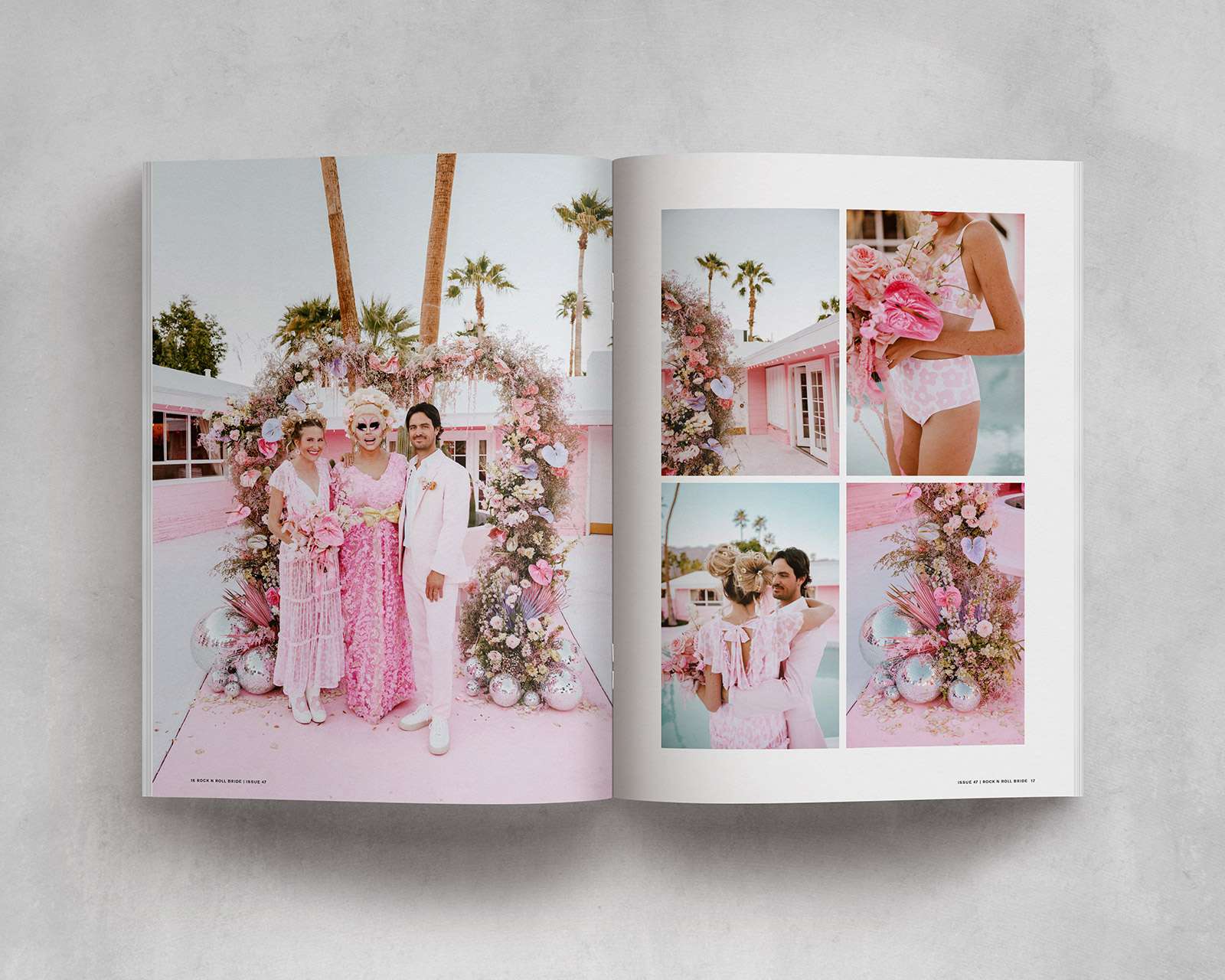 Here's what some of our readers have to say: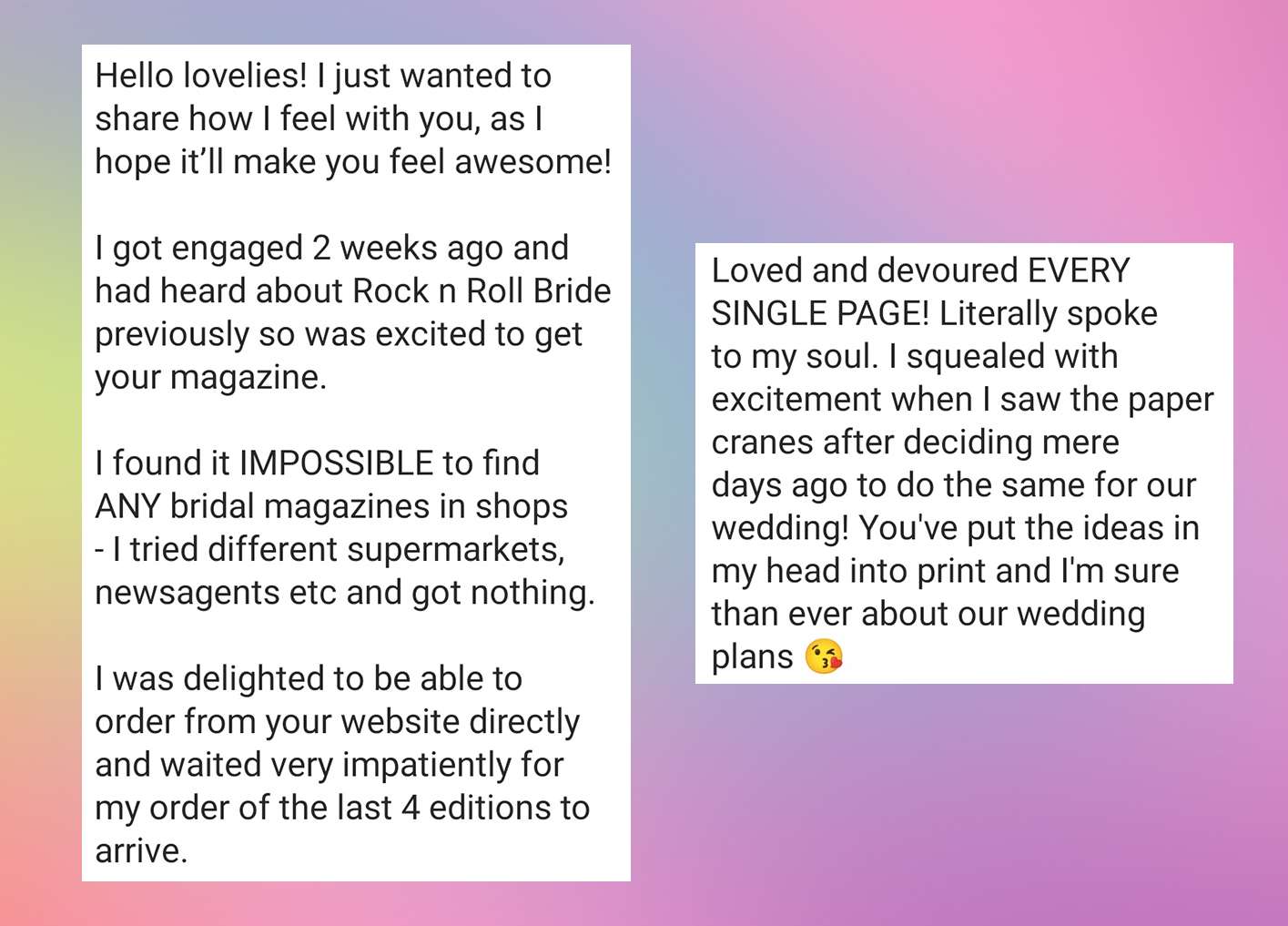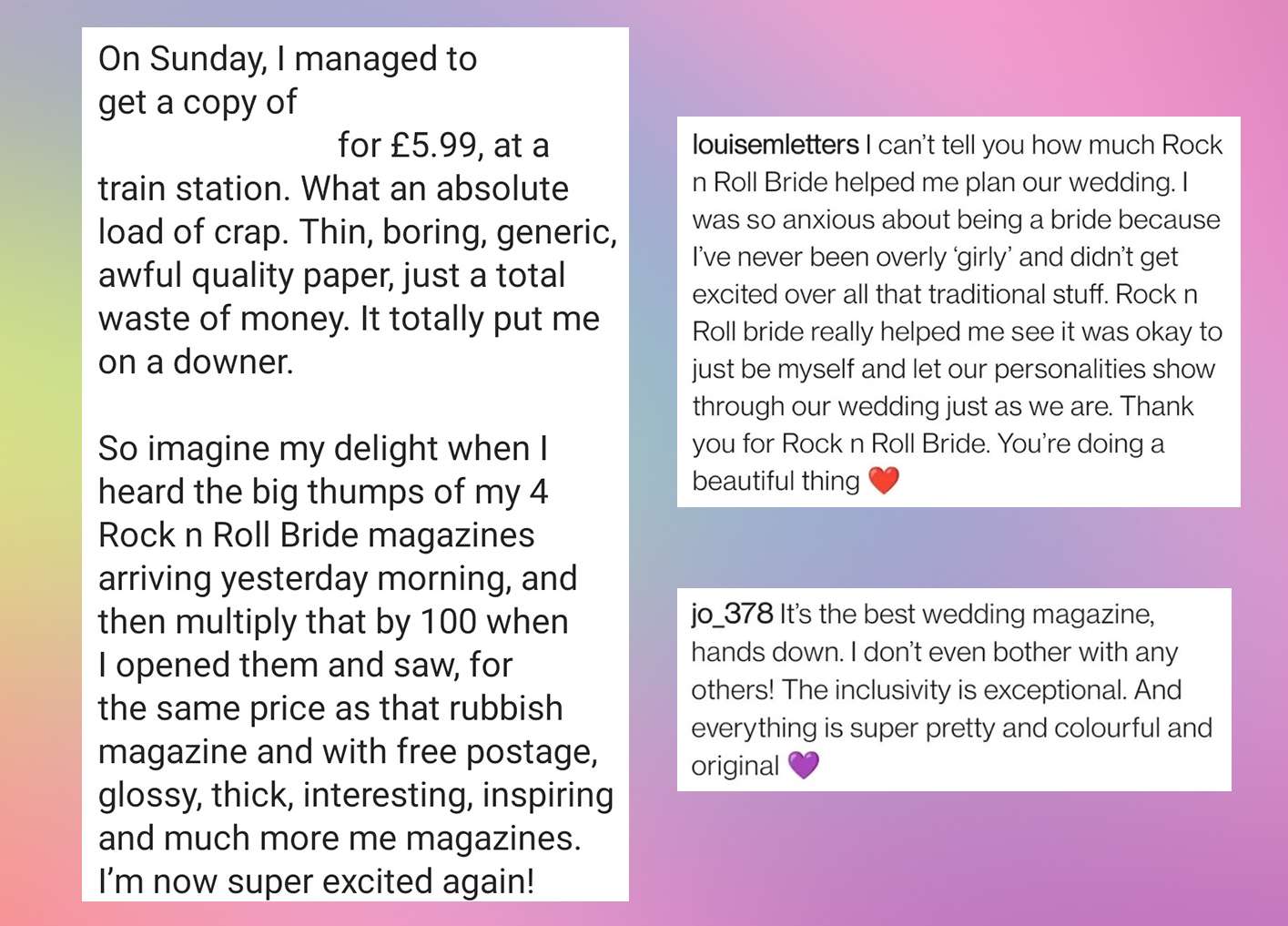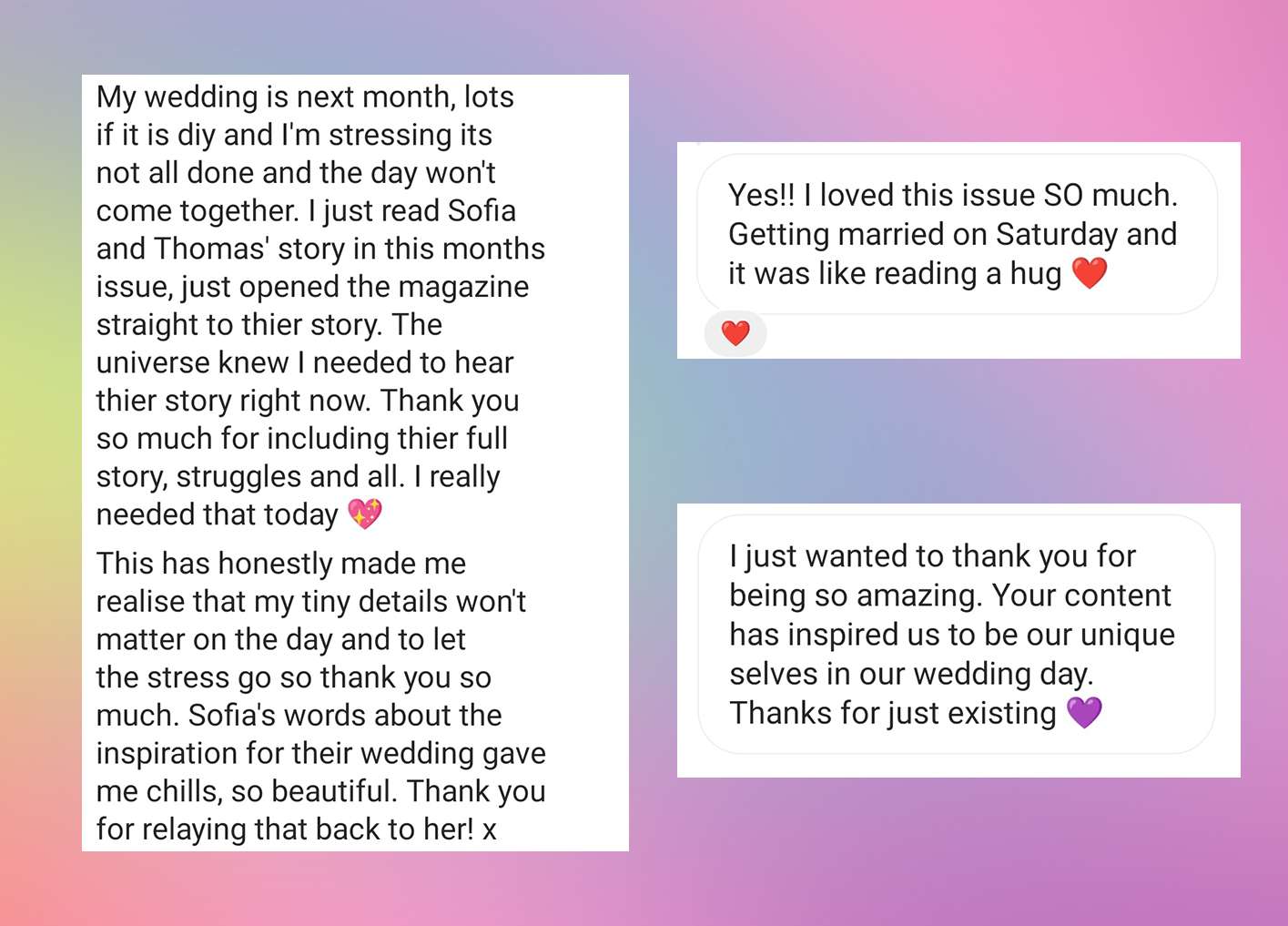 Your subscription will begin with issue 53. Subsequent issues will be billed on the 26th of every other month (approximately one week before shipping) making this a great way to get your fix before the magazine is on general sale.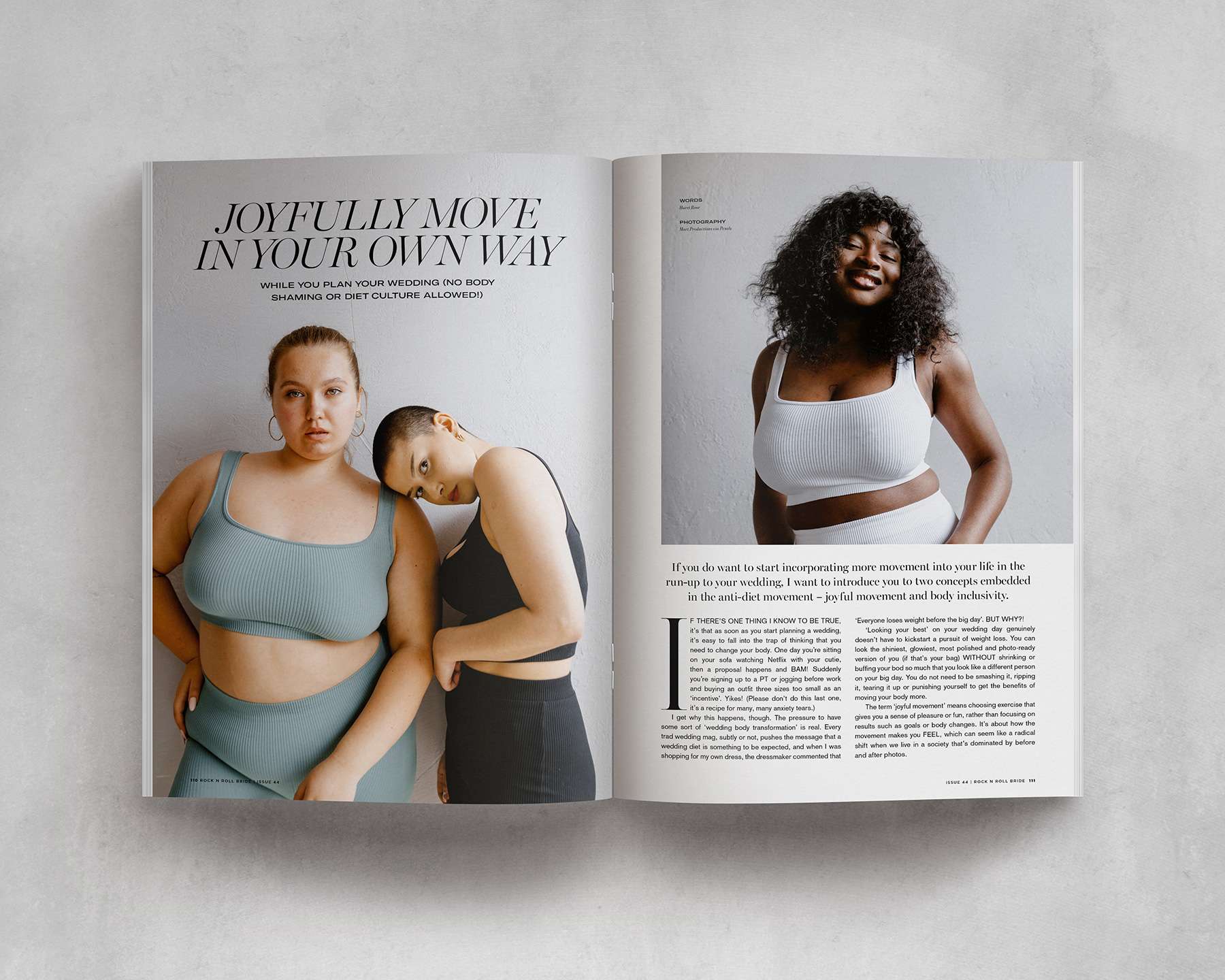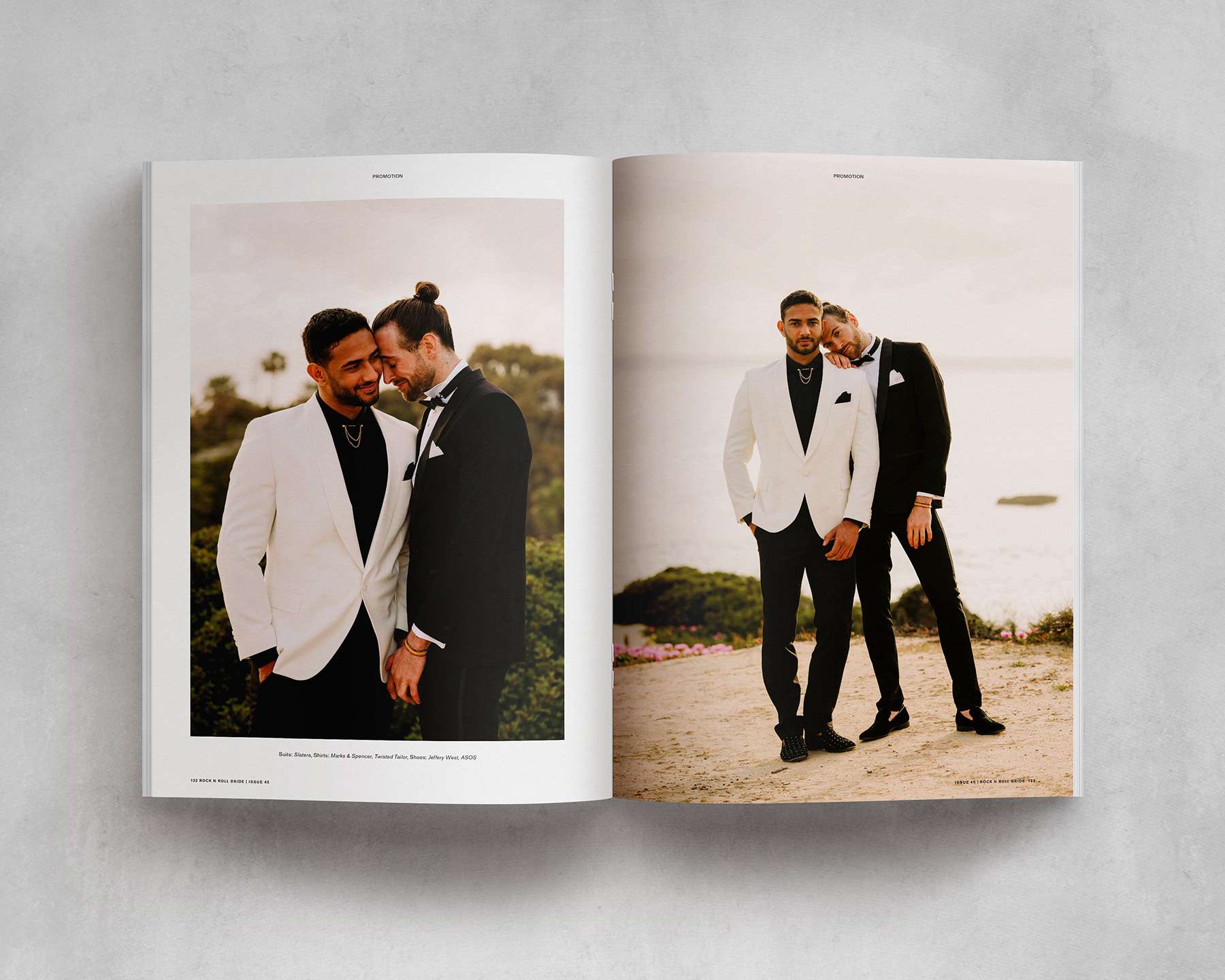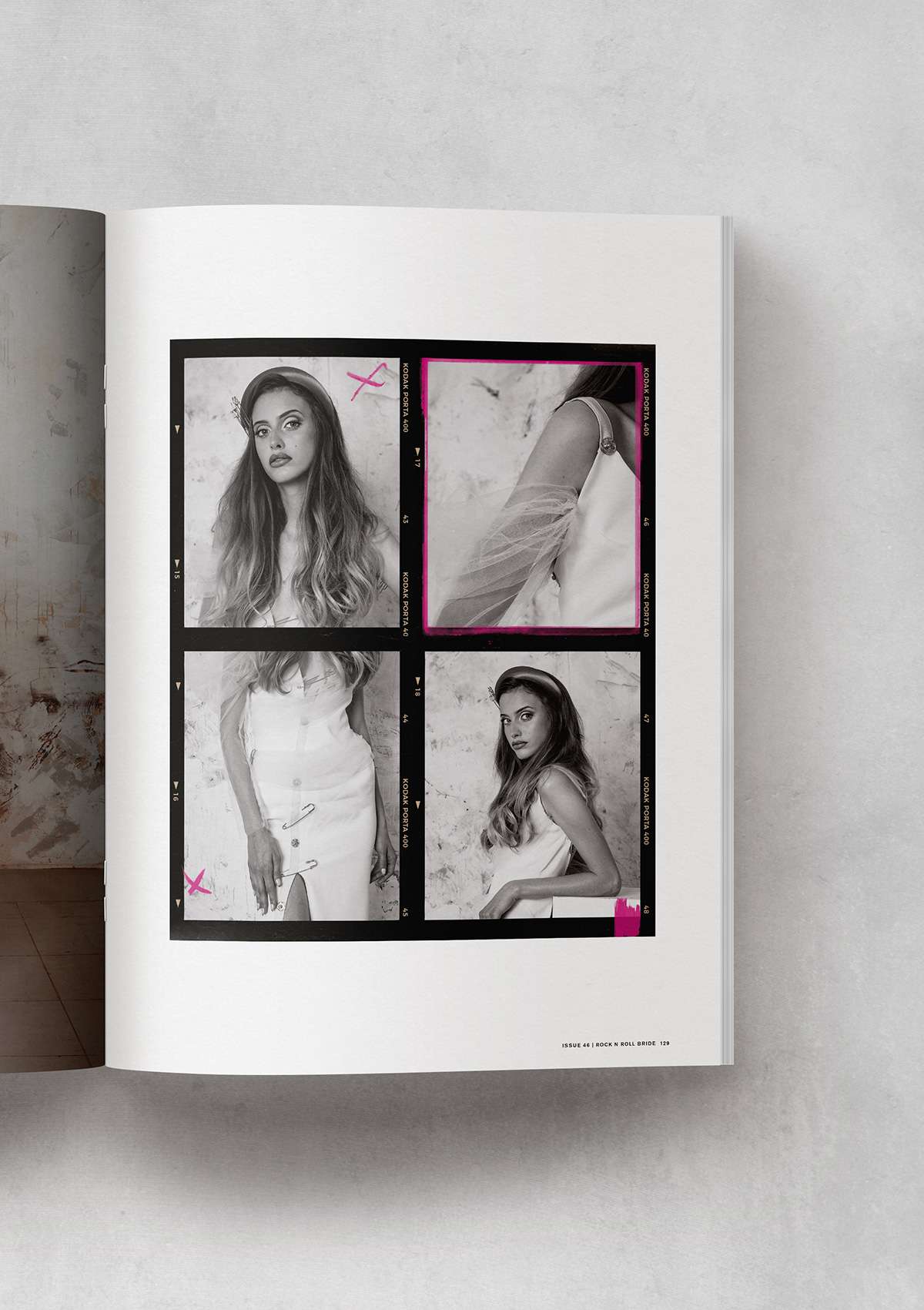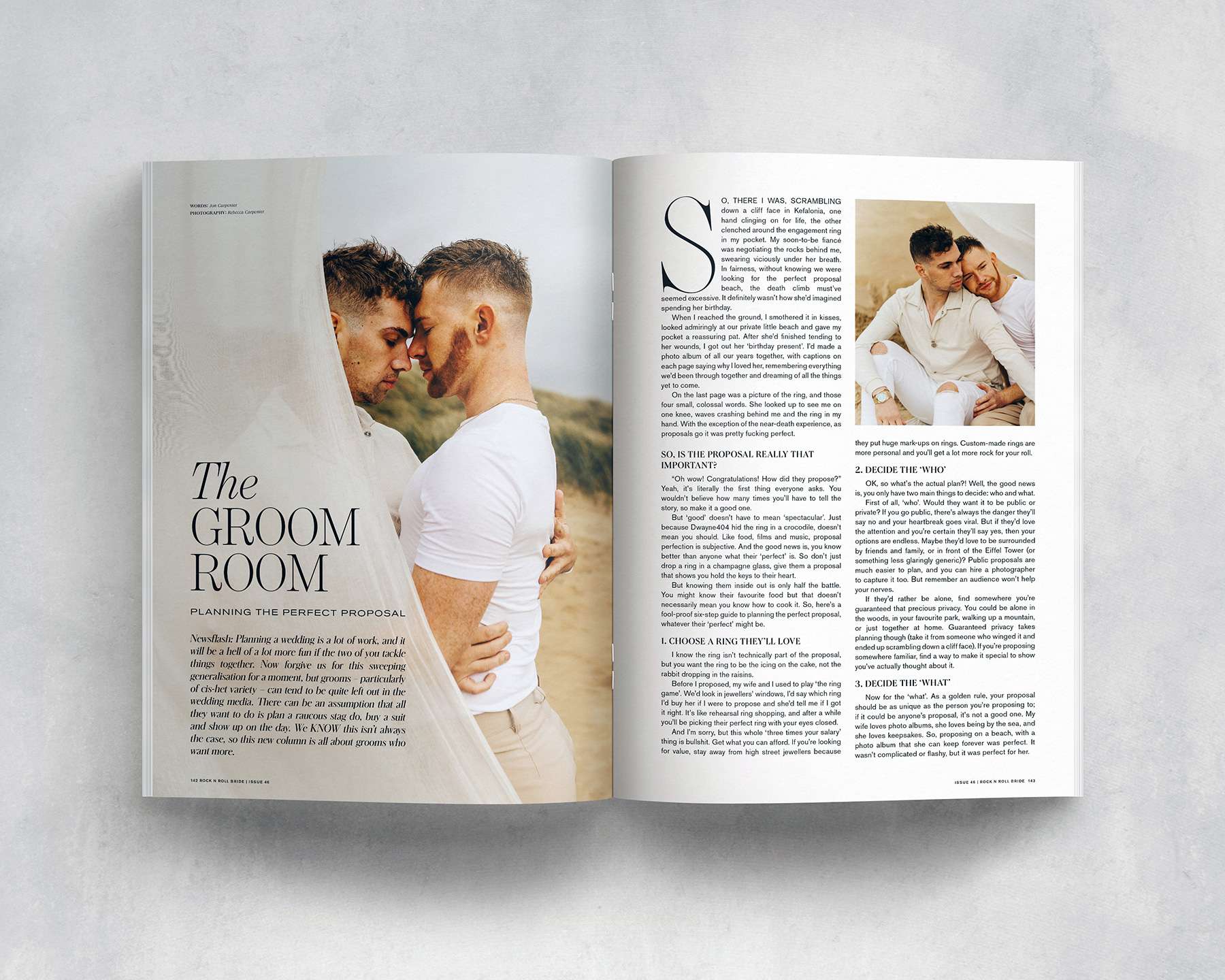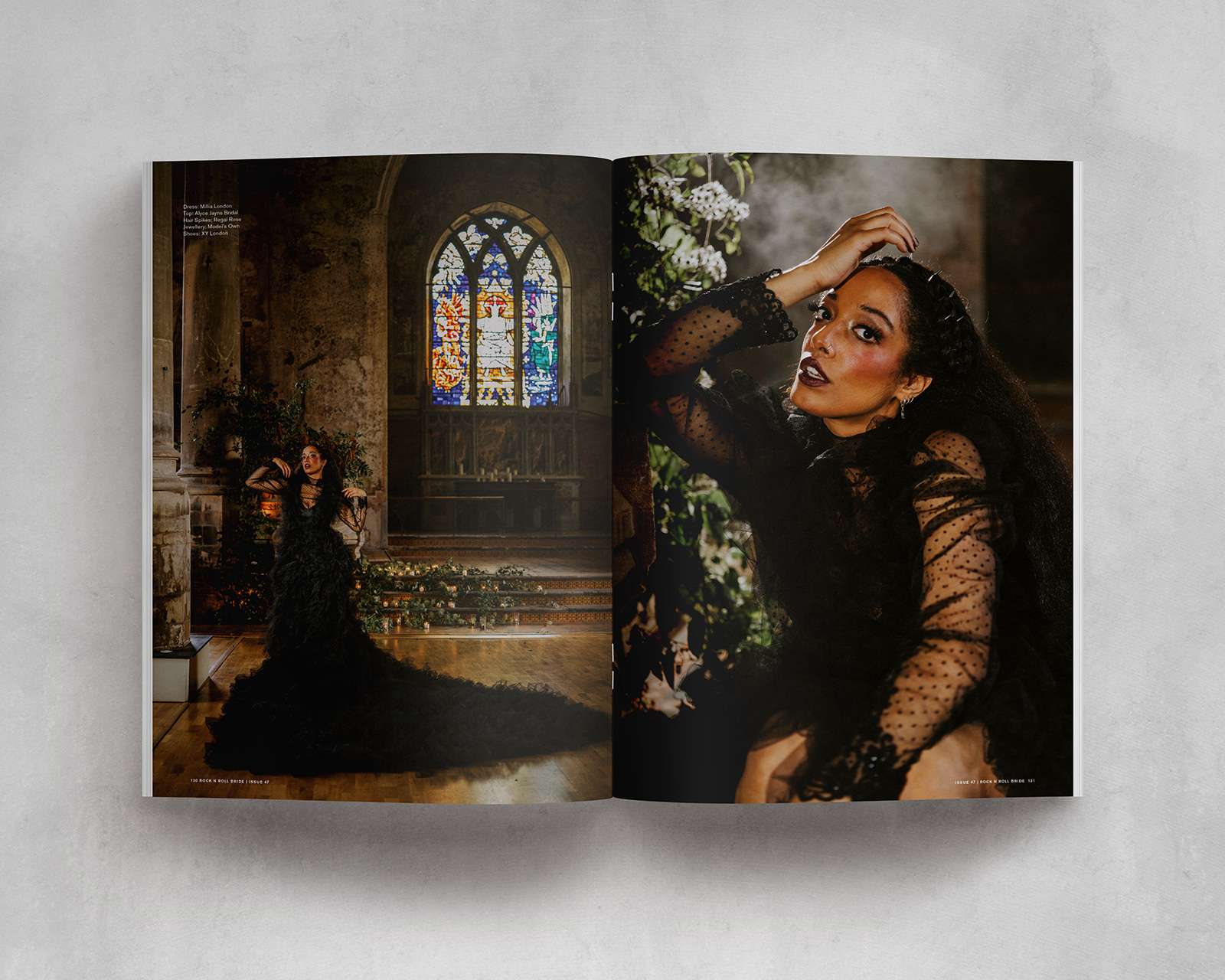 To get started, simply confirm your delivery region below then hit "Subscribe"!
Once subscribed you can manage your account, including making changes to your delivery address, via your PayPal account's pre-approved payments.
Price
Deliver To
+Shipping
£9.99
9.95