Price
Deliver To
+Shipping
£4.99
9.95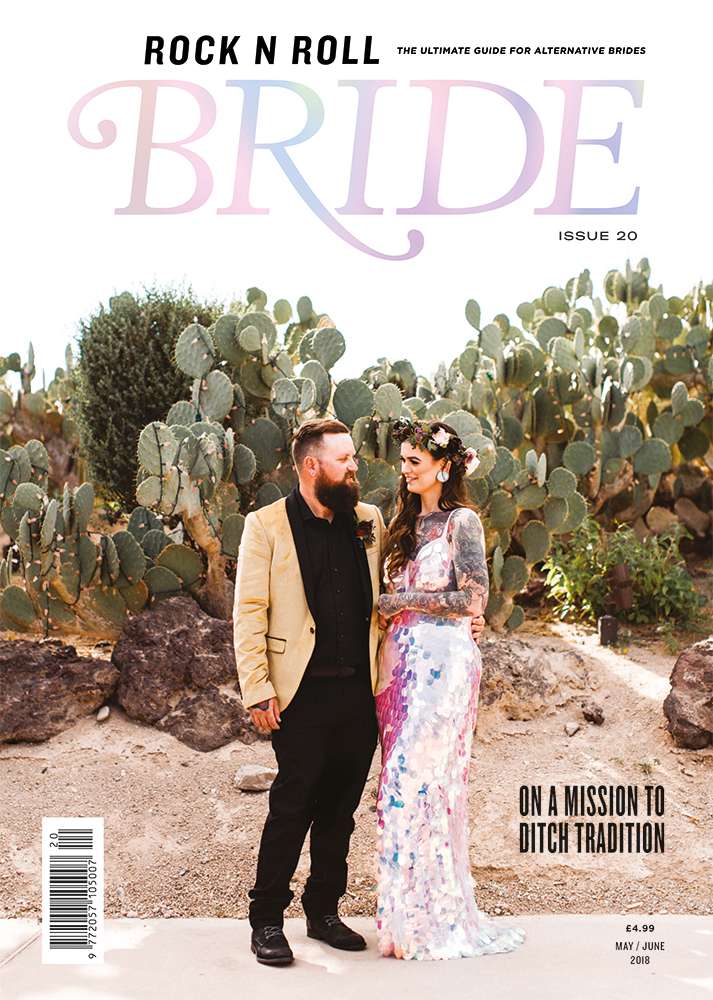 Cover shot by the amazing Aimlee Photography, who is based in Las Vegas!
Is planning your wedding turning out to be a massive drag? Are you struggling to choose your suppliers, arguing with your family over your 'wacky' ideas and tearing your hair out wondering how the hell you're going to get all those DIY projects done on time?
No matter how chill you might be in everyday life, there's just something about planning a wedding that makes even the coolest of babes have at least one meltdown. And it's not your fault! It's a stressful time anyway but the majority of wedding media only perpetuates that myth that this needs to be "the happiest day of your life" and that if it's not perfect you'll regret it forever.
This is exactly why I started Rock n Roll Bride in the first place – to cut through the bullshit and share ideas and advice that would actually help you plan your wedding.