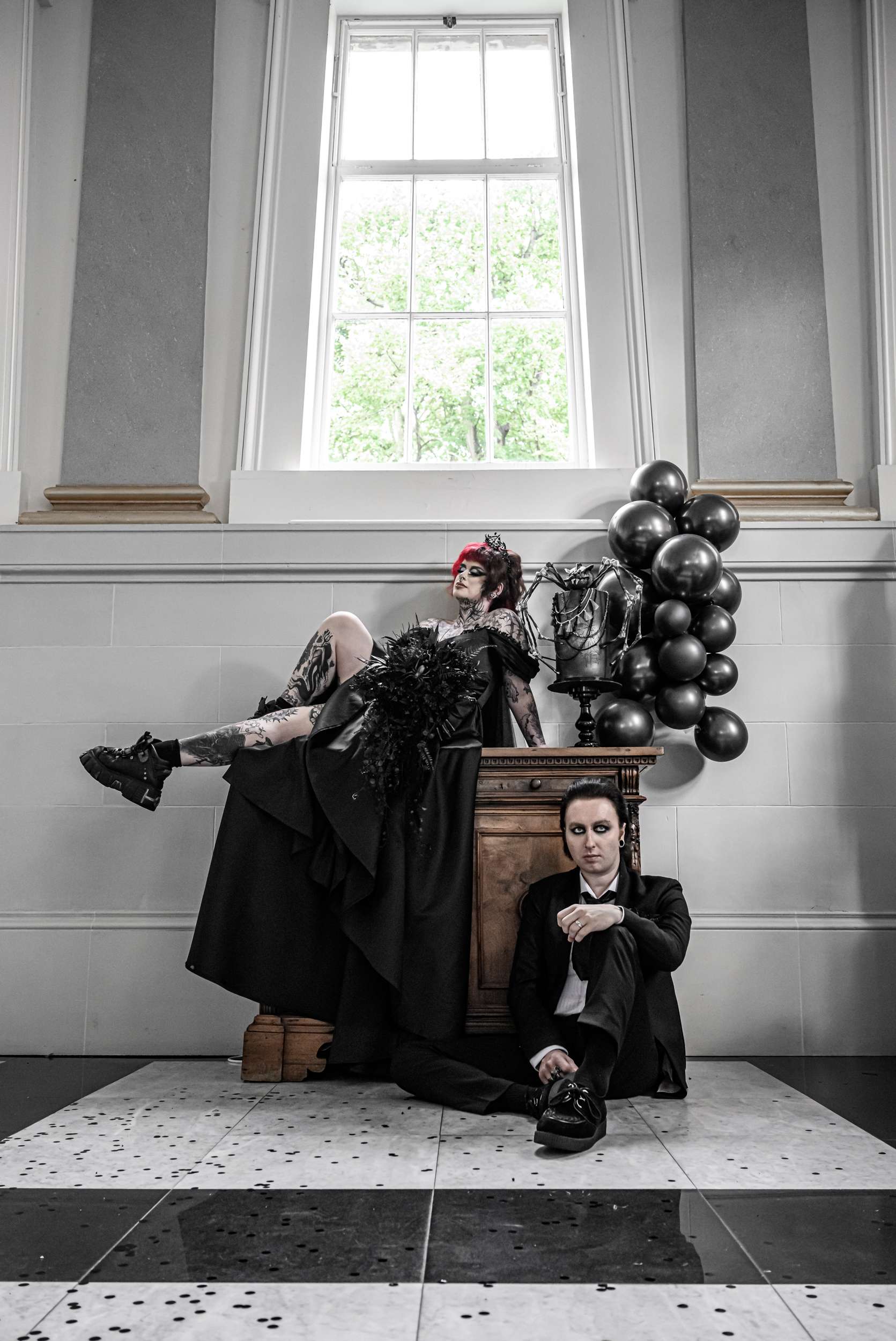 When I started Rock n Roll Bride over 15 years ago, I never could have imagined there would one day be so many amazing alternative wedding events for couples who want to get married in a totally different way. The Til Death Gothic Luxe Wedding Fair is taking place in Leeds in January and if this fabulous dark luxe photo shoot is anything to go by, it's going to be an event not to be missed!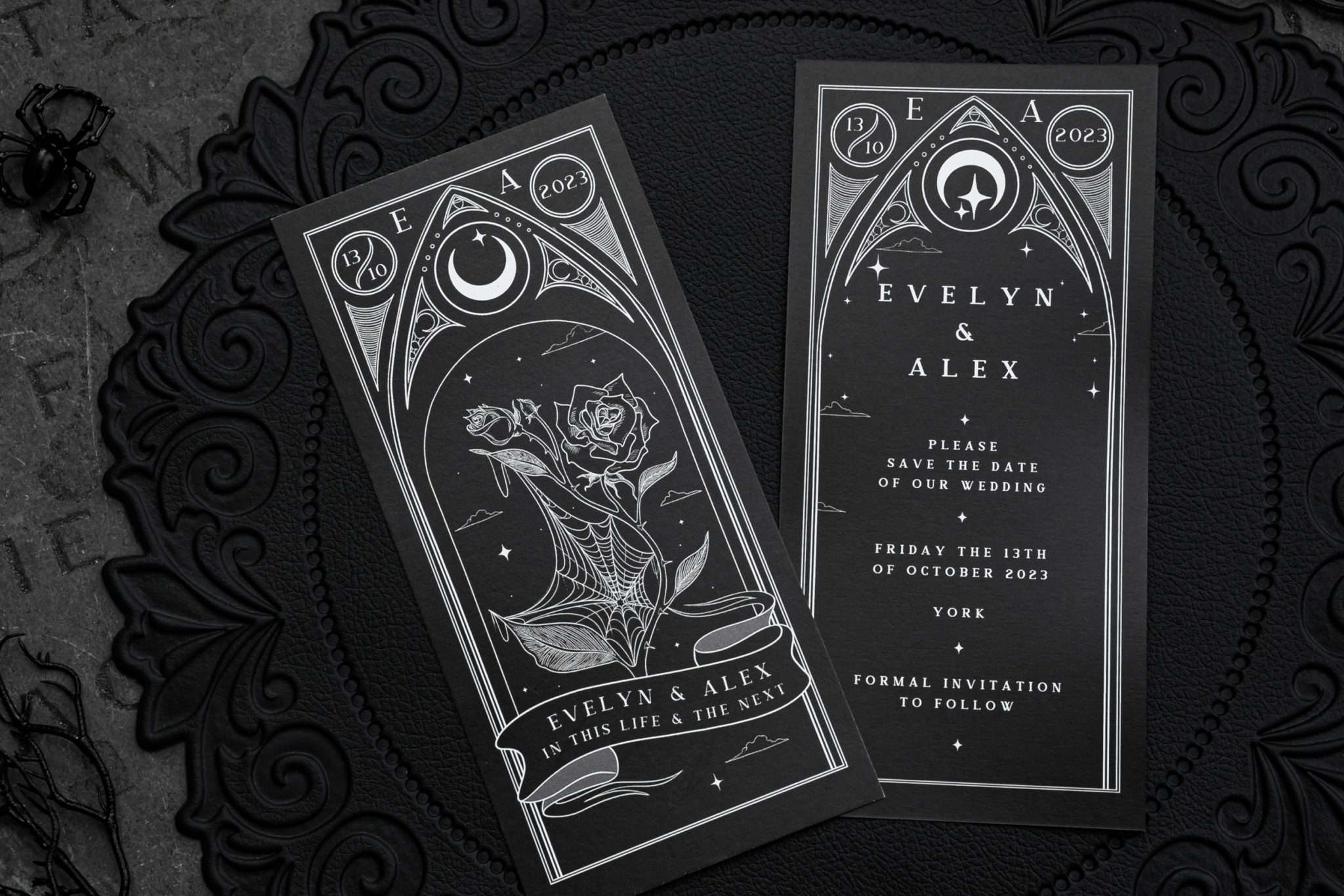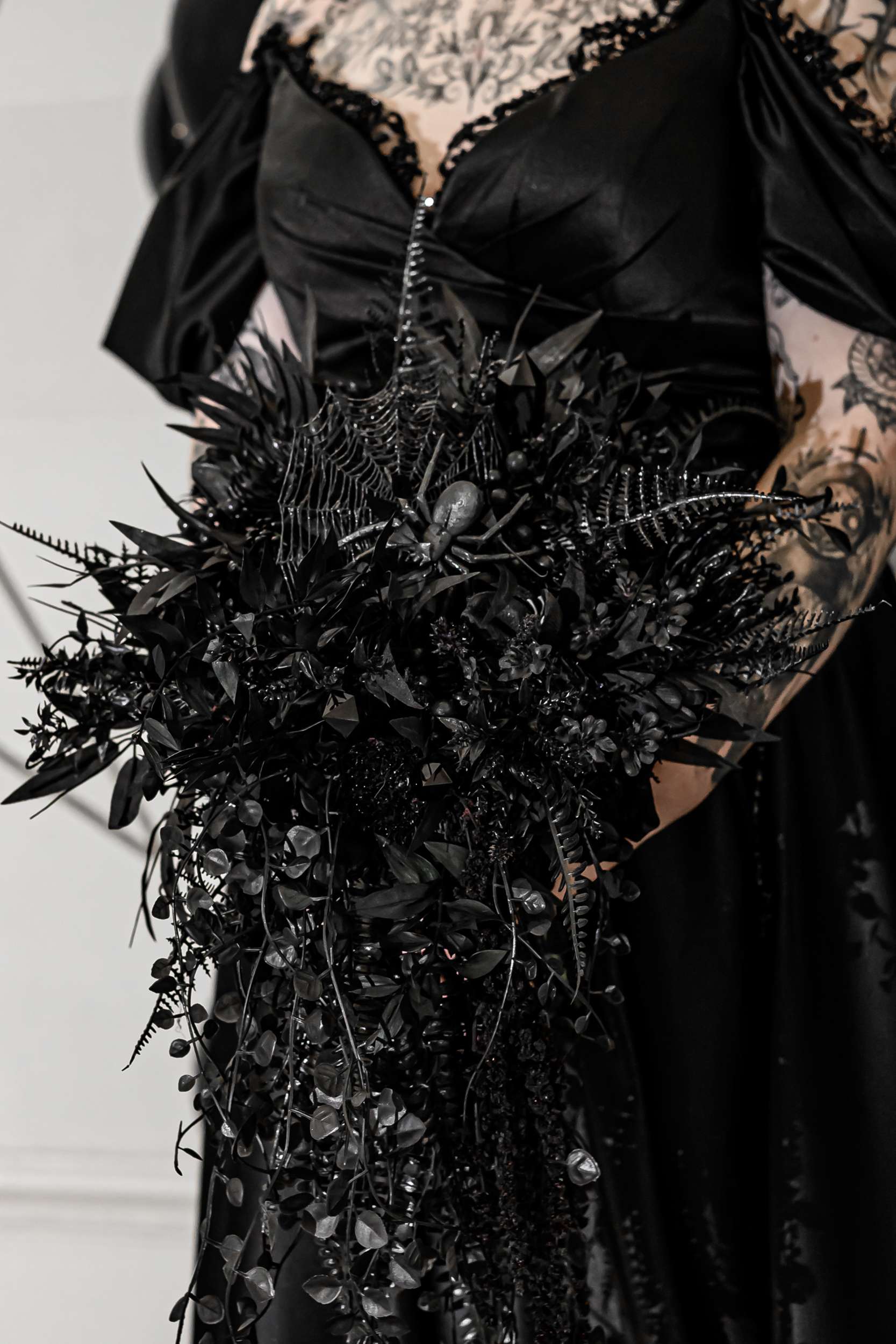 Calling on the talents of some of their exhibitors, organiser Charlotte York (of Legend Bridal fame) pulled together this gorgeous, elegant and spooky bridal shoot which they shot at York Cemetery for extra spooky goth vibes.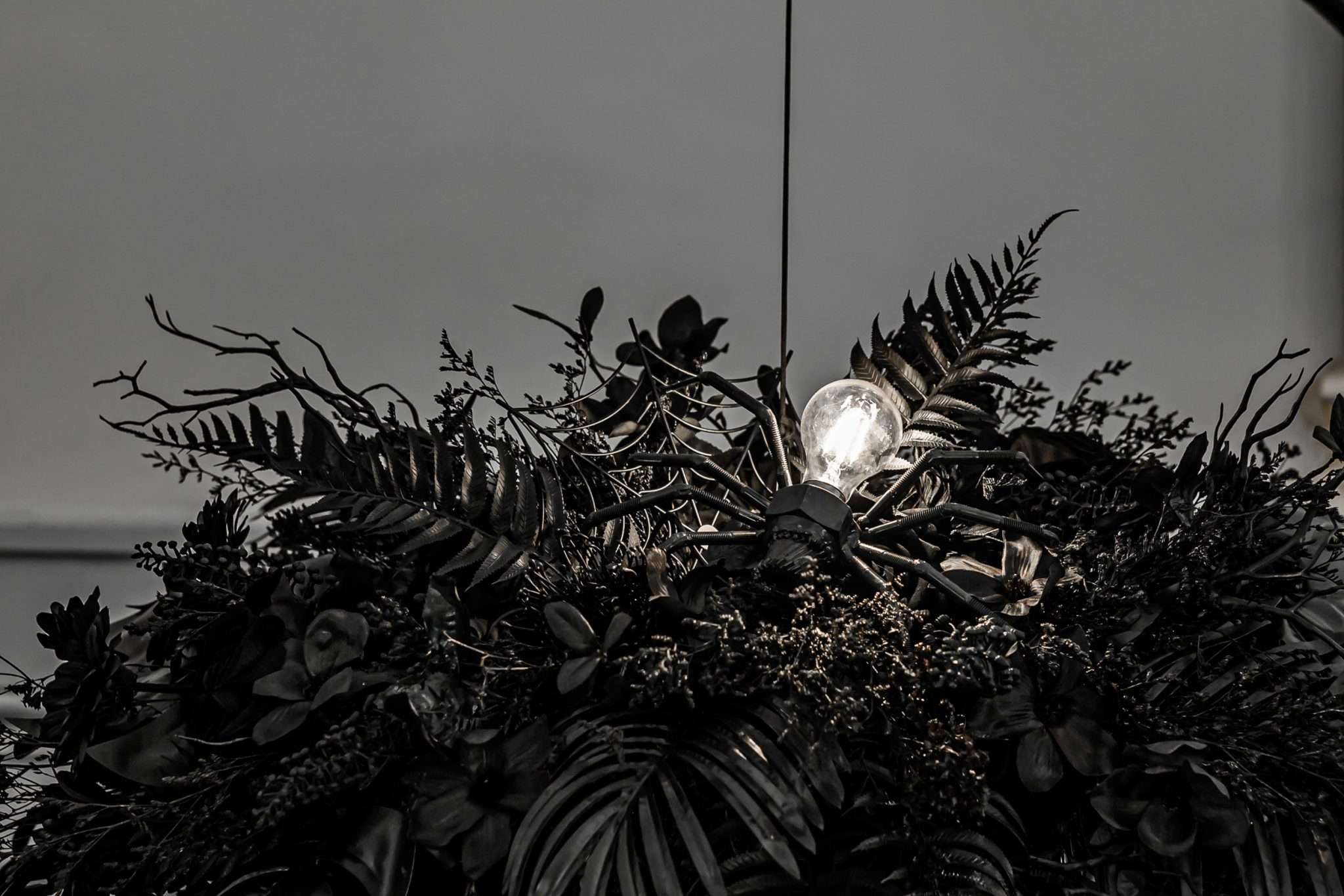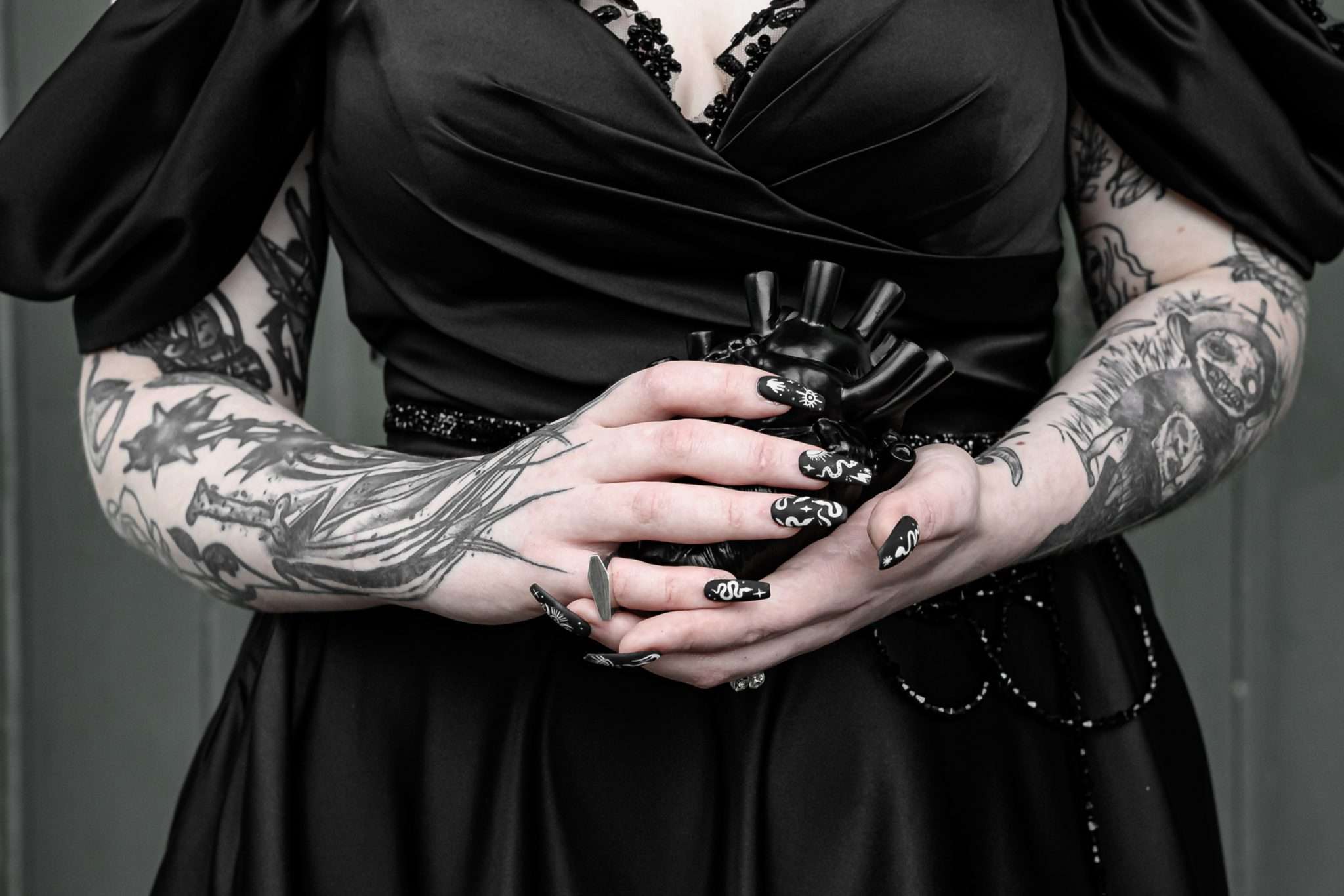 Charlotte told us, "For many, black is not a wedding colour. Of course, they are wrong. For me it's the natural choice for everything… and I know I'm not alone! When we started planning this shoot to represent our 2024 wedding fair, we knew we wanted to show that black and all things dark and typically considered spooky, are actually incredibly beautiful, meaningful and really bloody glamourous. Here it's not just a key colour, but the ONLY colour. Where spiders, webs and bones are no longer simply Halloween motifs, but wonderfully symbolic emblems of love and commitment."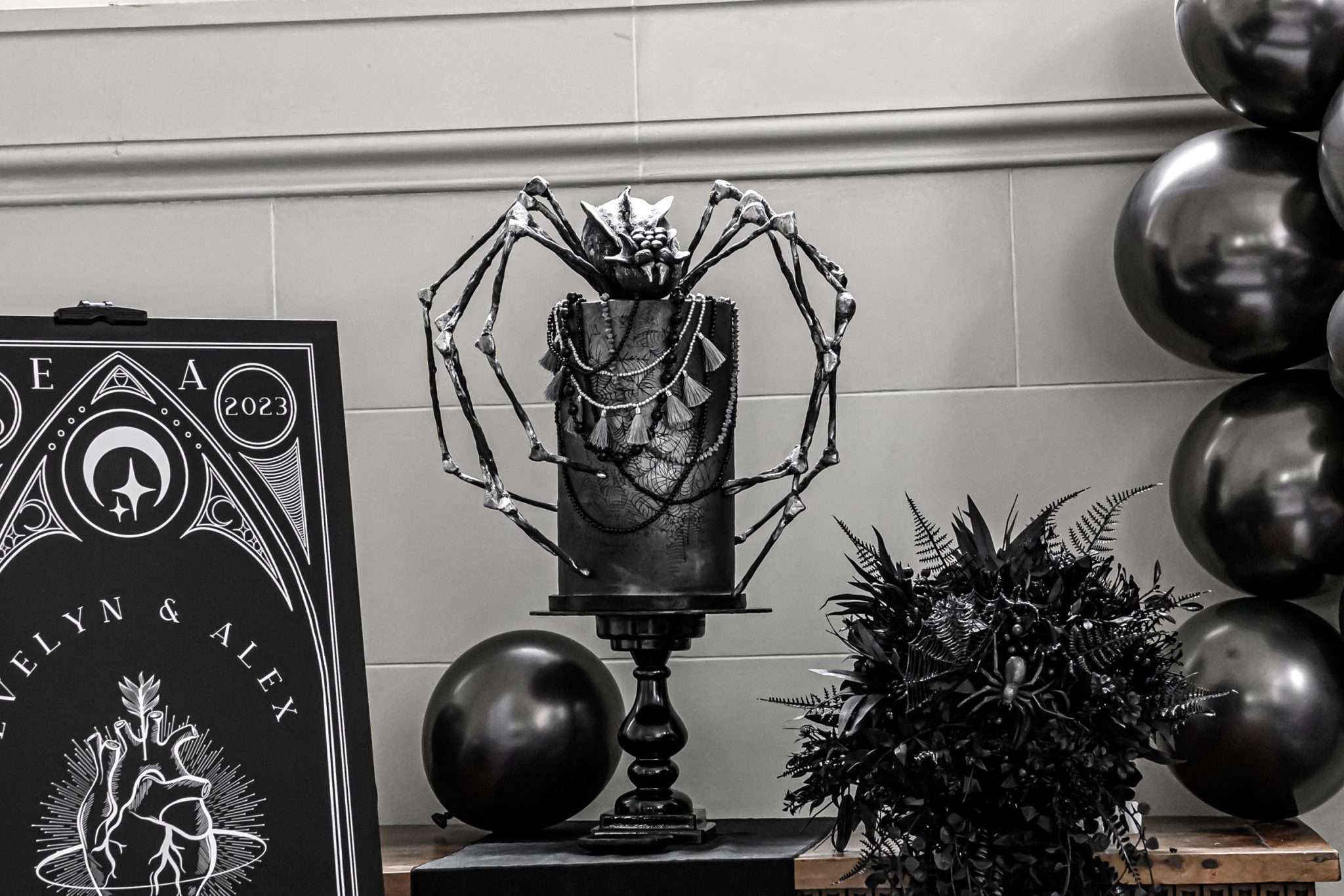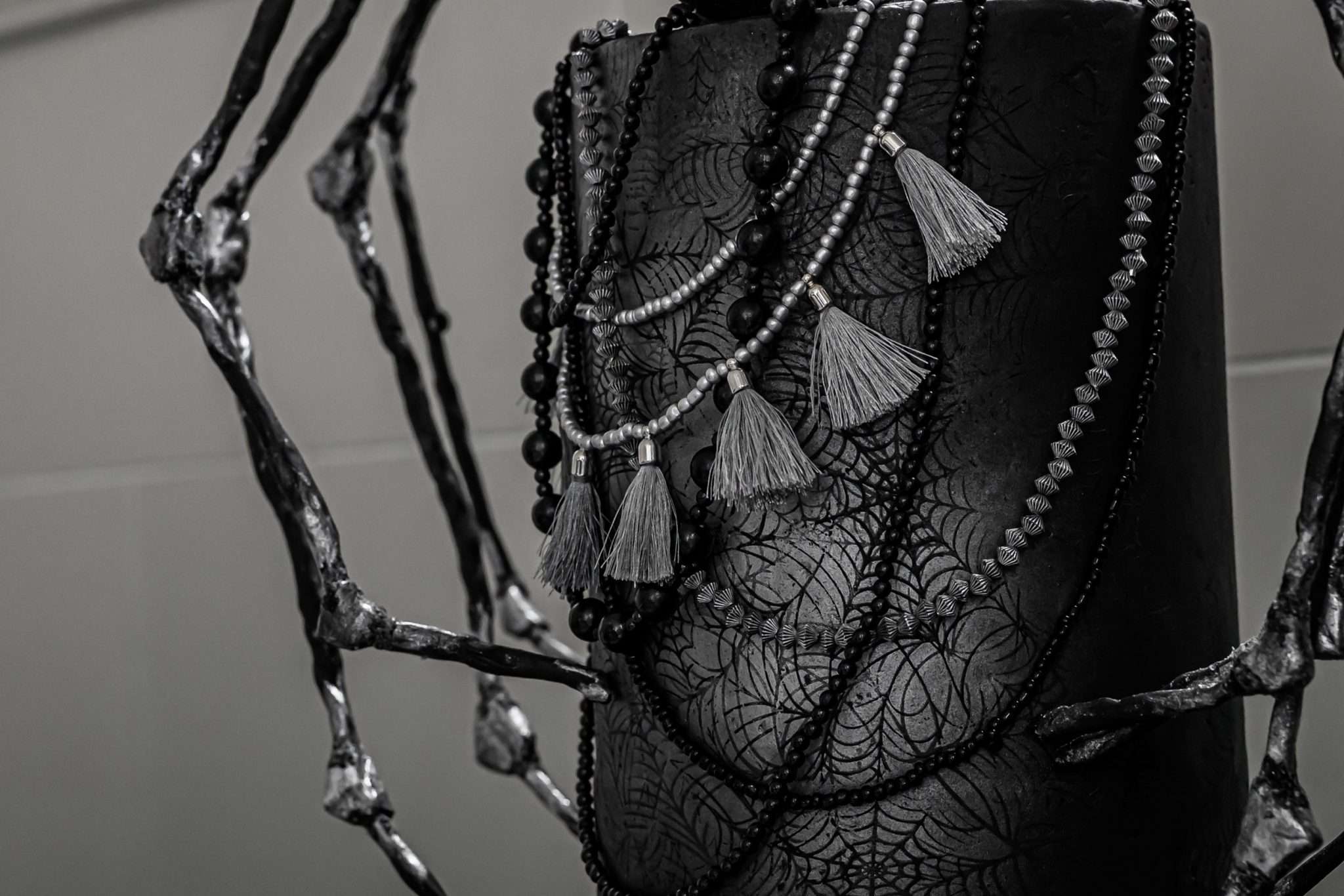 "Spiders and webs, though not commonly associated with weddings, could not be more appropriate!" she continued. "Both spiders and spiderwebs can symbolise patience, creativity and intricacy. Spiderwebs are delicate yet remarkably strong. They can represent the idea of capturing and holding on to love; of preserving the love and connection you have with your partner and creating a space for love to flourish."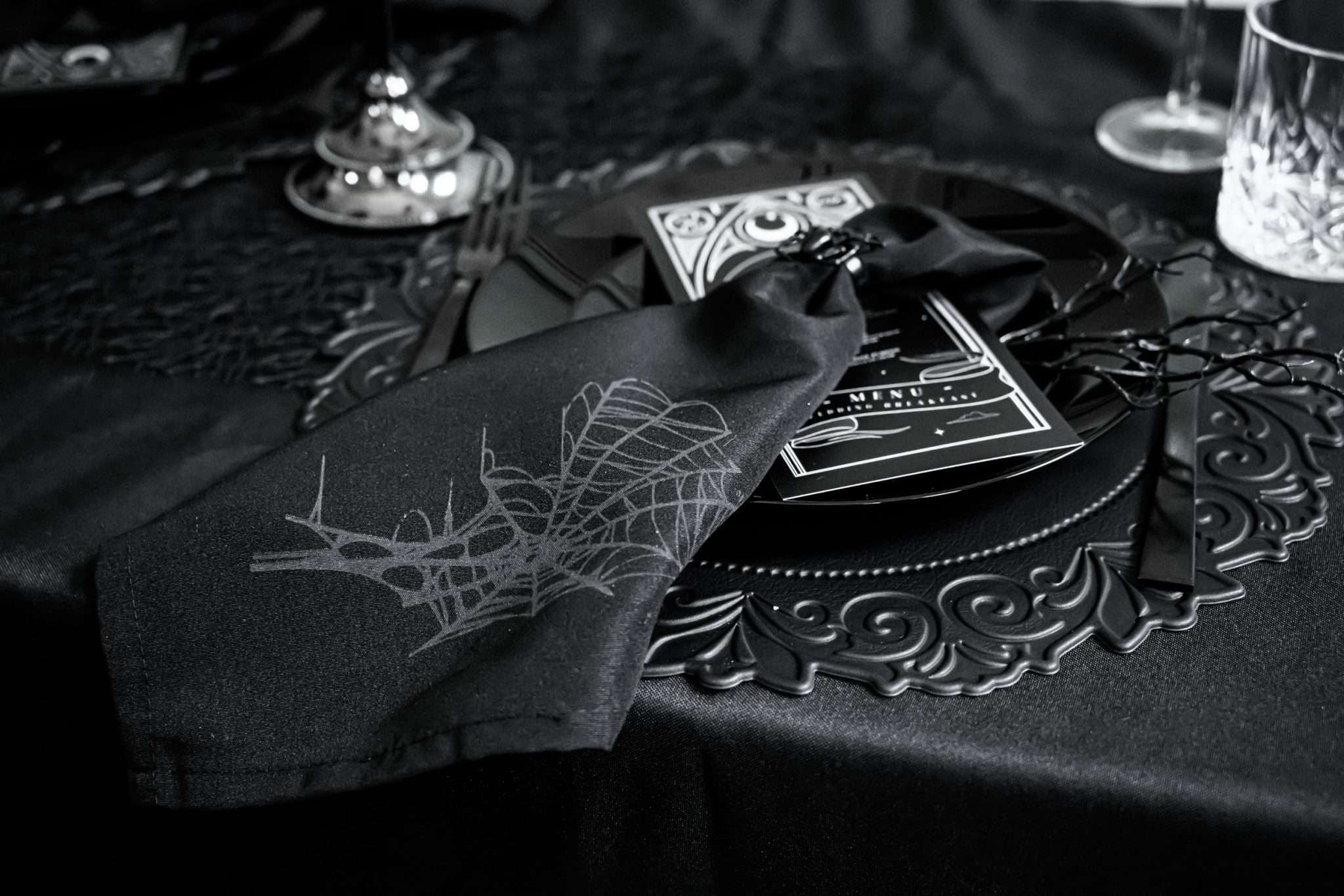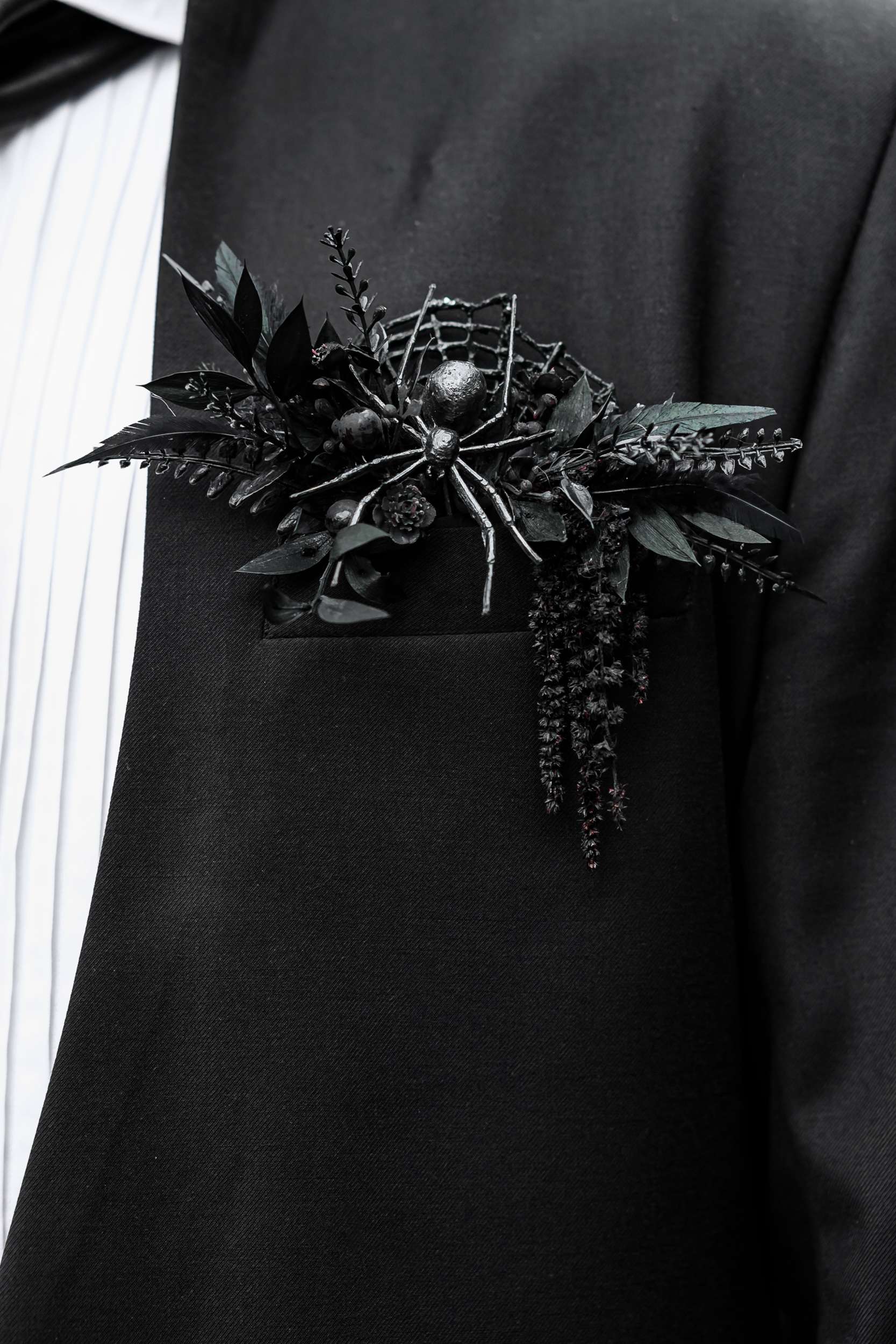 I couldn't agree or love this more! If you're having a gothic, emo, metal or in any way alternative wedding, get yourselves to the TilDeath Gothic Luxe Wedding Fair at Le Bank in Leeds, 2pm – 8pm Saturday 20th January and 11am – 4pm Sunday 21st January.