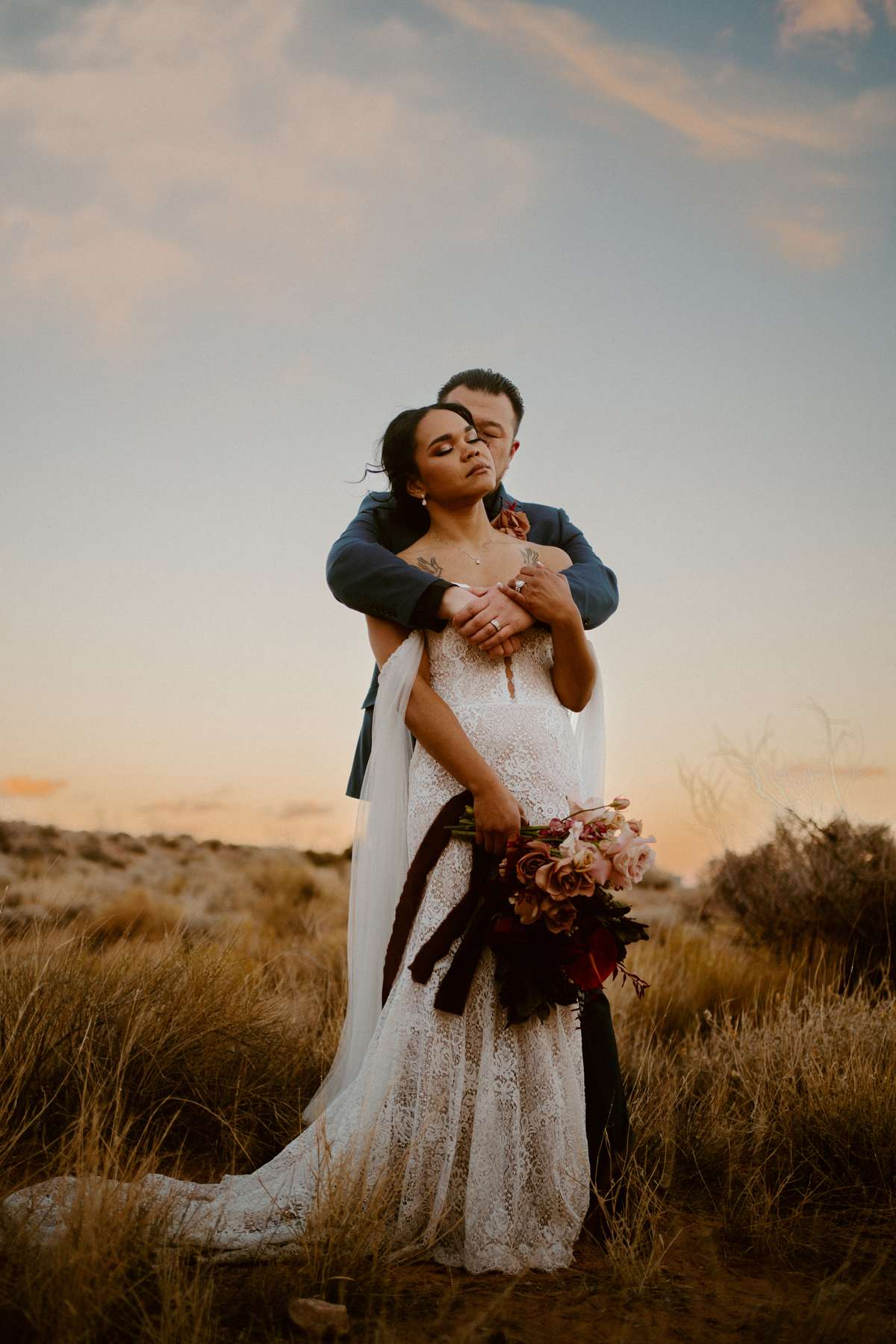 LaDawn and Jin exchanged vows in a micro wedding at Red Rock Canyon, Nevada, in November. Describing their wedding theme as a blend of romance, dreaminess and edginess, their day was simple but they really let their personalities shine. With intentional choices and meaningful elements, their wedding was a true reflection of who they are.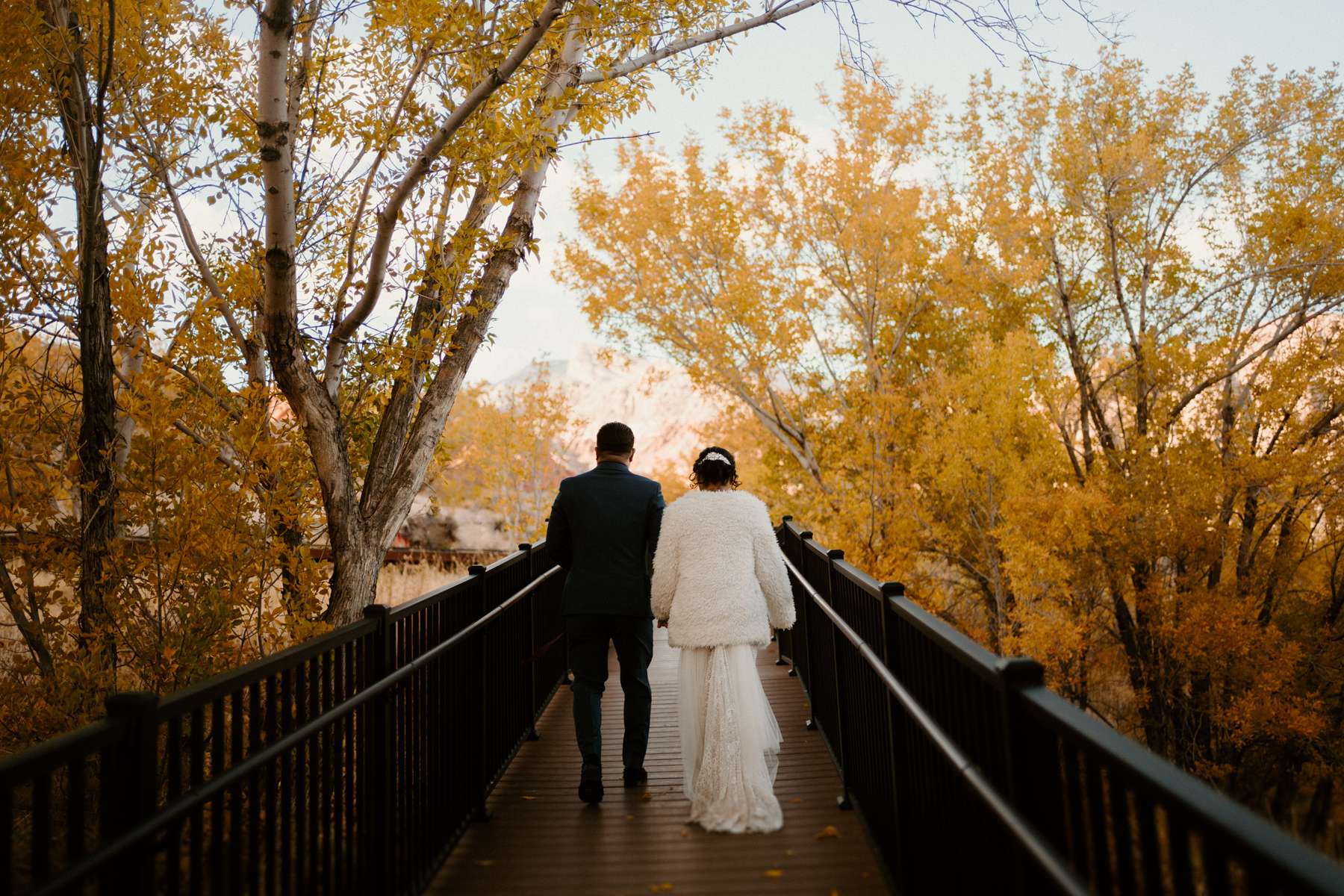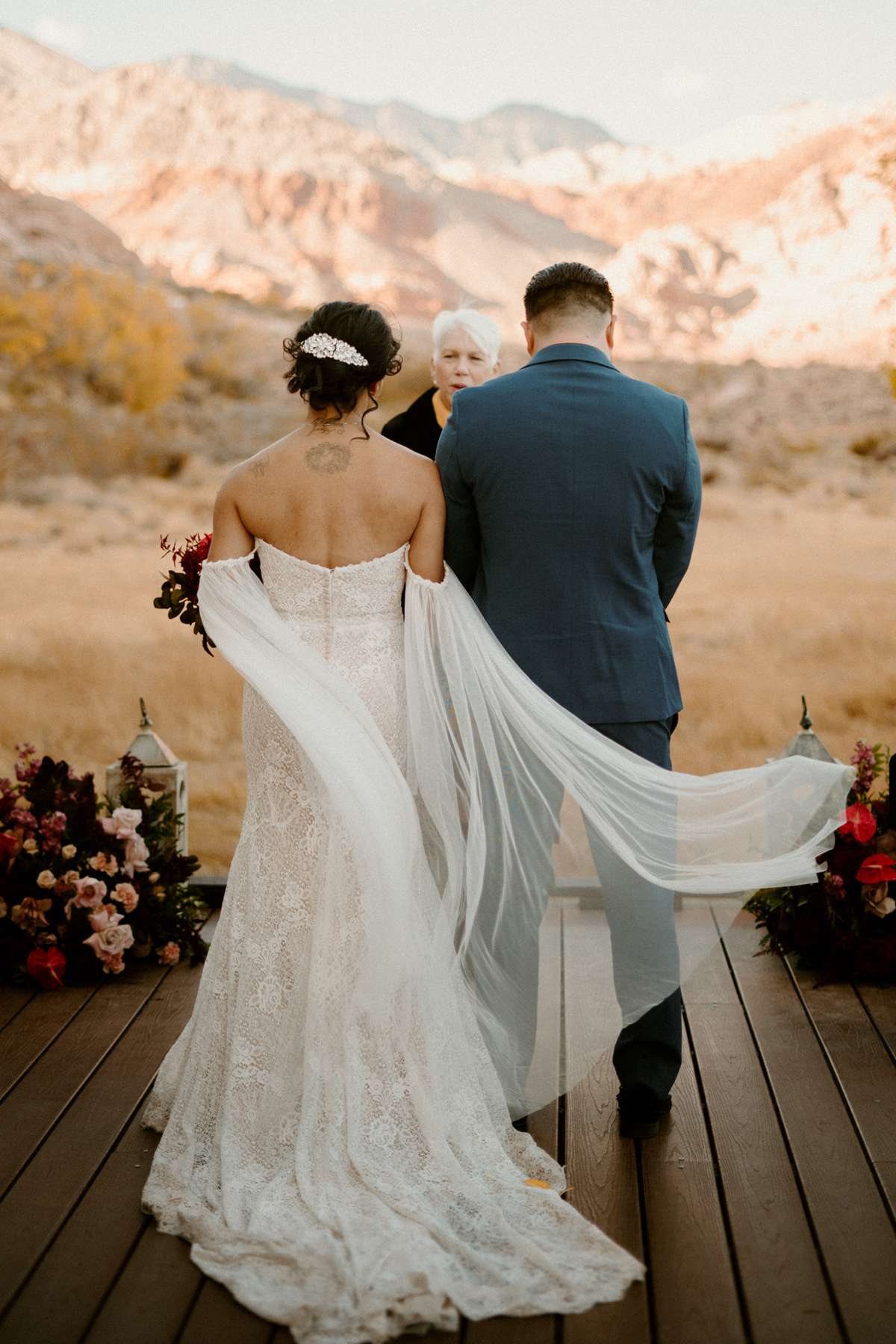 Their inspiration for the day came from within, as LaDawn explains, "We were inspired by us – the colours, seasons, moods and people we love. We also chose to get married at Red Rock because that was the first place we travelled together as a new couple. It always felt special to us."
Getting married in canyon was a pretty unique choice and although it didn't come without a few stresses (like the wind!) their wedding planner, Ember and Stone Events, made the entire process smooth sailing. "It was a little chilly on the day of the wedding because of the wind", the bride continued. "I didn't know there would be such a temperature difference, but the wind made for amazing photos! I had a dress with veil sleeves and I wore my hair back in a messy bun. Otherwise, we had no challenges on the day, Nikki was the most amazing planner!"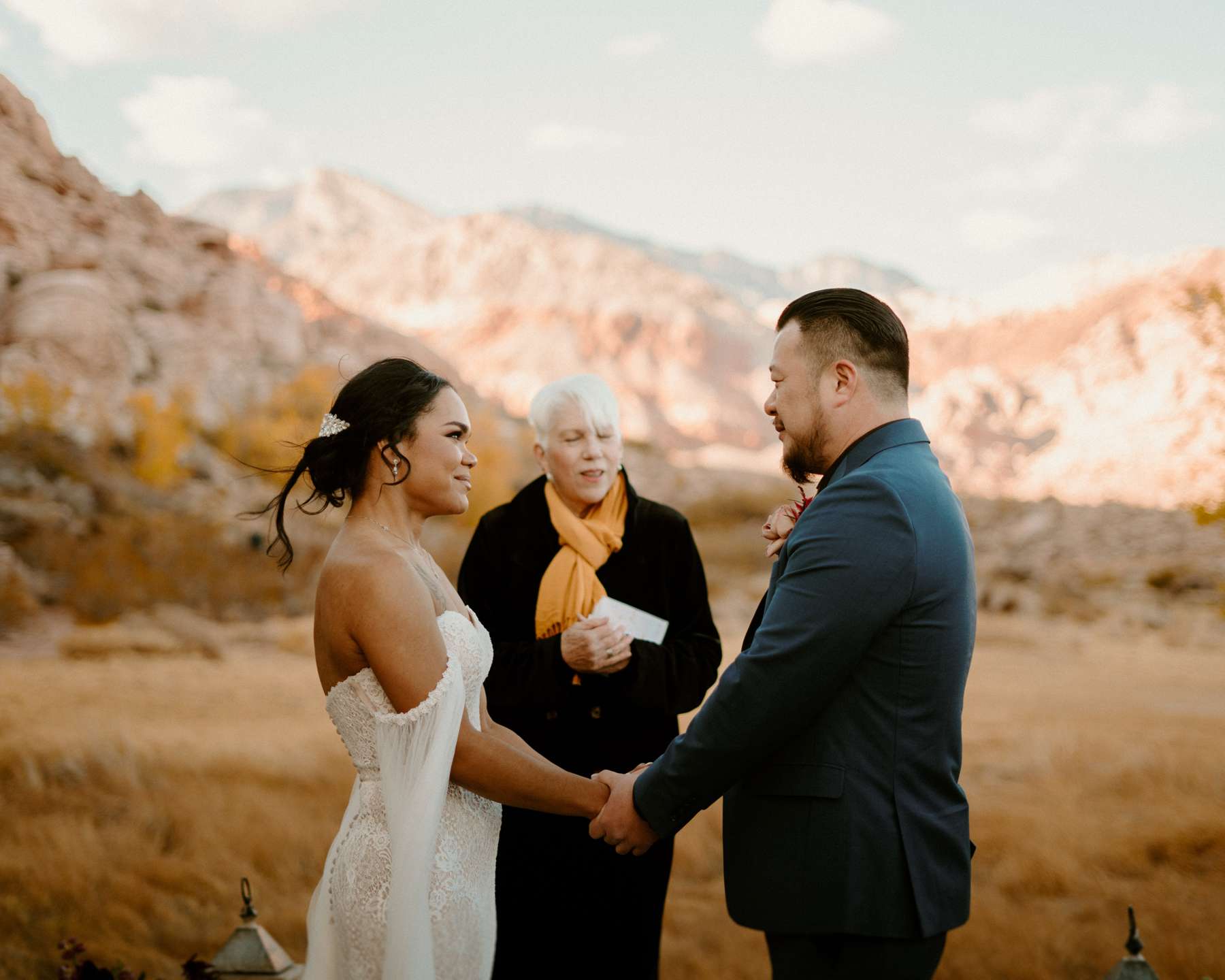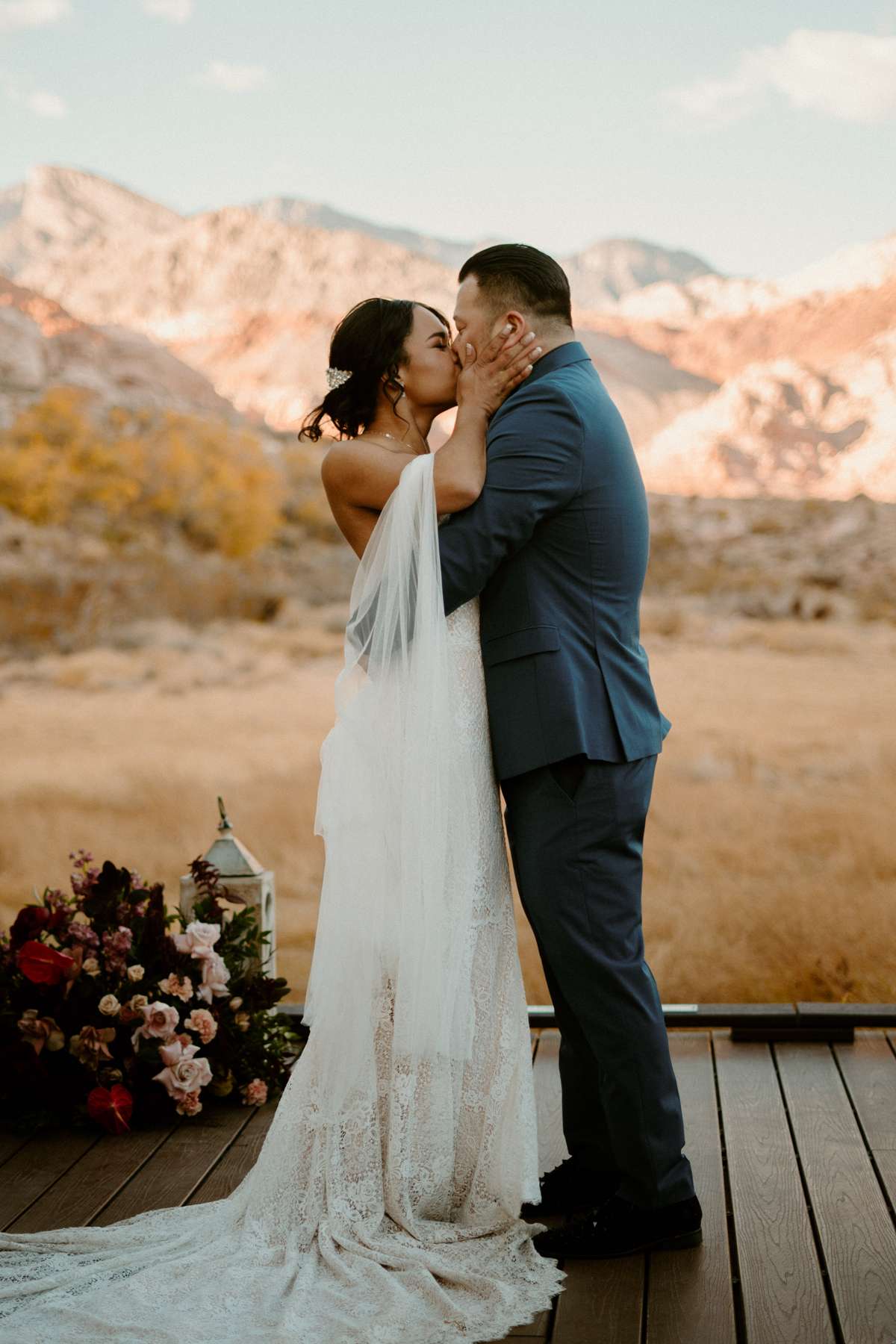 After their heartfelt ceremony where they started with their own secret handshake, exchanged vows and prayed for their children, they went off into the desert for their photos. "Getting married outdoors makes people nervous, but I had faith that it was going to be the most perfect day, and it was", said LaDawn. They arranged transportation for all 48 guests from the strip to the ceremony location, allowing them to experience the beauty of the canyon while the couple captured their pictures.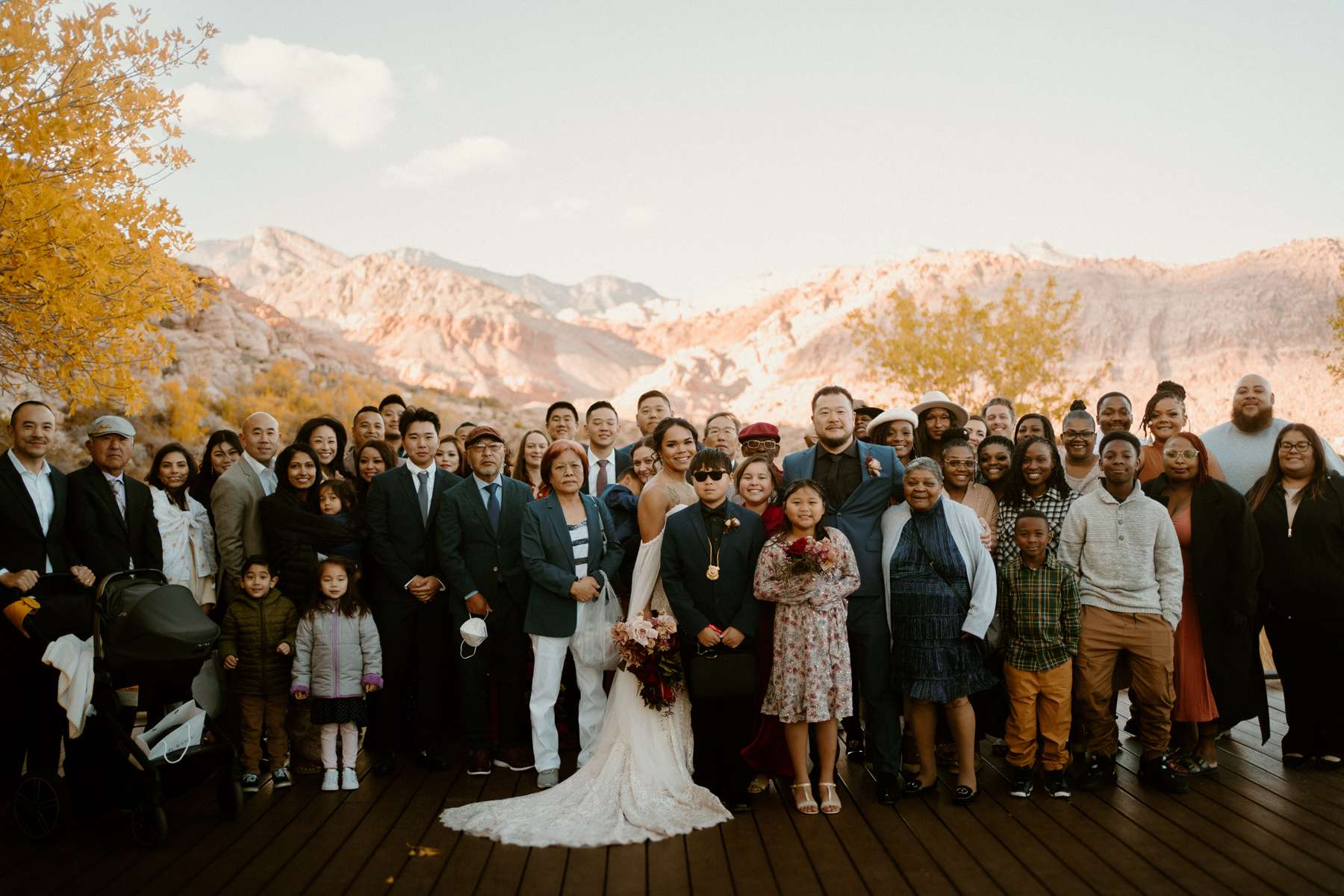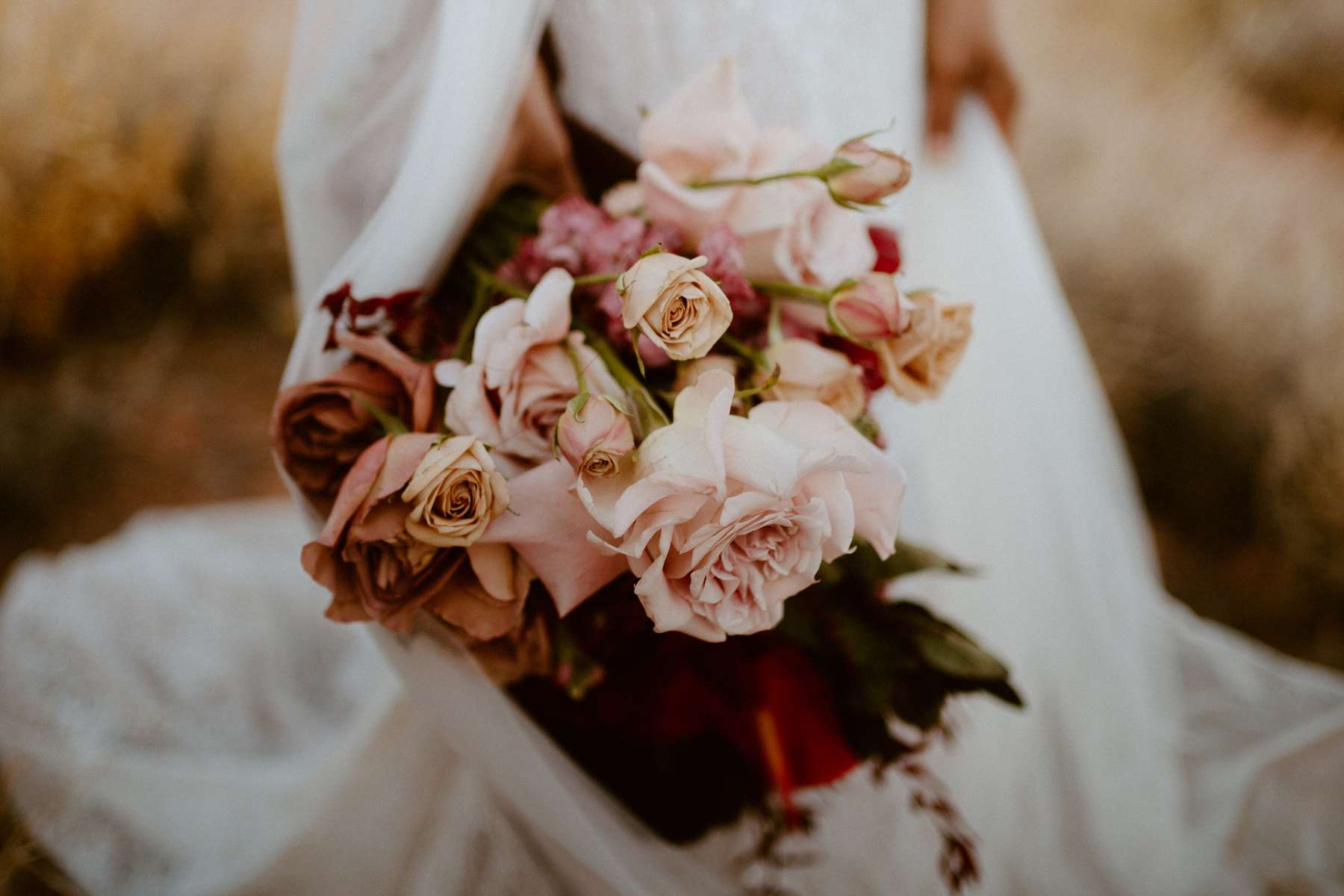 After traveling back to Vegas, they had an intimate reception at The Side Yard, where they created a informal atmosphere filled with food, drinks and dancing.
Looking back, LaDawn wouldn't change a thing about their wedding. The only regret was that the day went by too quickly, wishing the magic could have lasted longer. She also emphasises the importance of hiring a planner, stating, "If you can, hire a planner. As a couple, you should enjoy this process and day, don't stress trying to do it alone. Get a professional and let them take care of you. You won't regret it."