Describing their wedding theme as 'subtle Halloween', Diana and Jon aimed for a blend of spooky and elegant, capturing the essence of a 'Witch of the Woods'. They incorporated a Vietnamese/ Chinese Tea Ceremony where Diana wore a custom Vietnamese áo dài designed by her mother. They then ended the night with a costume party!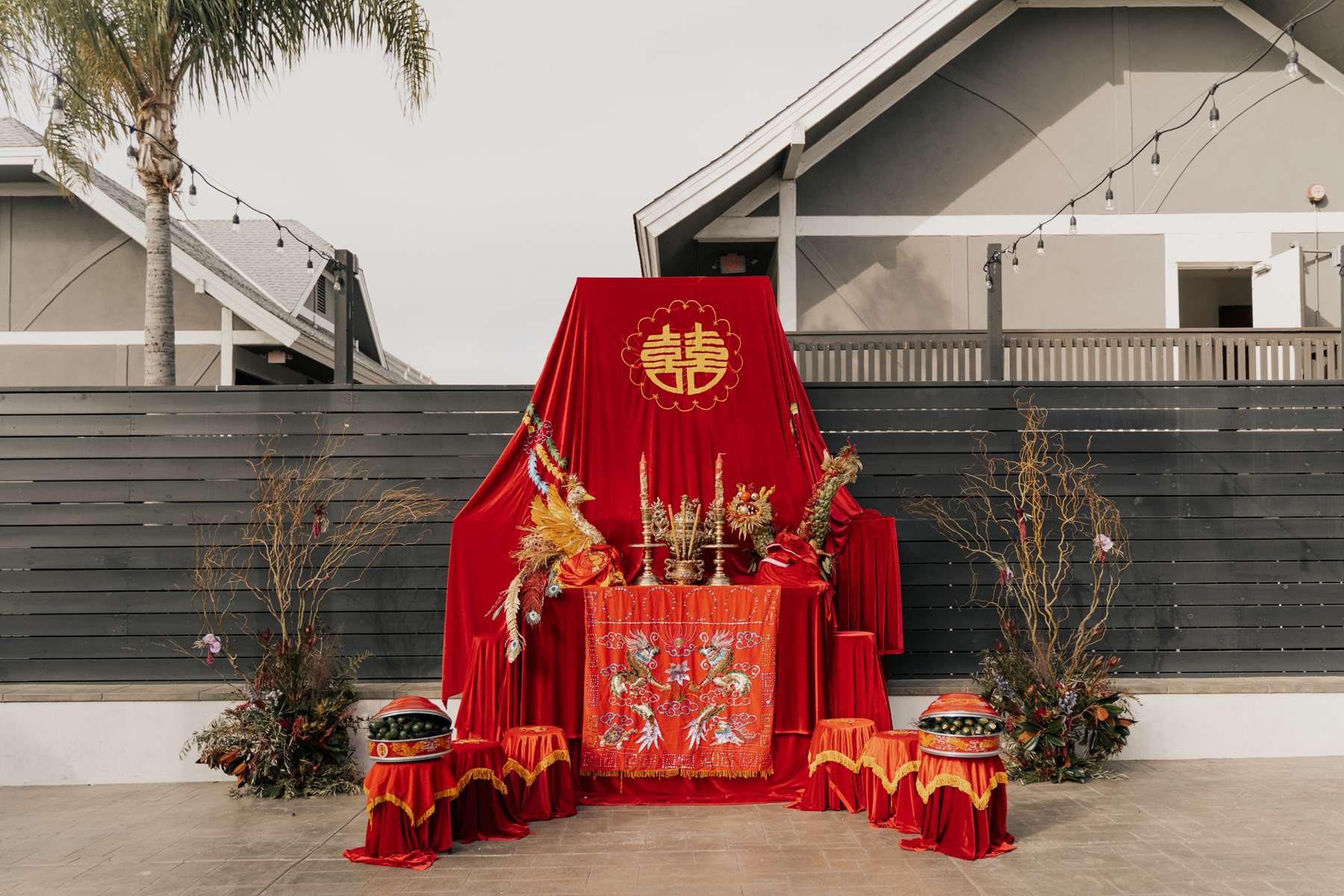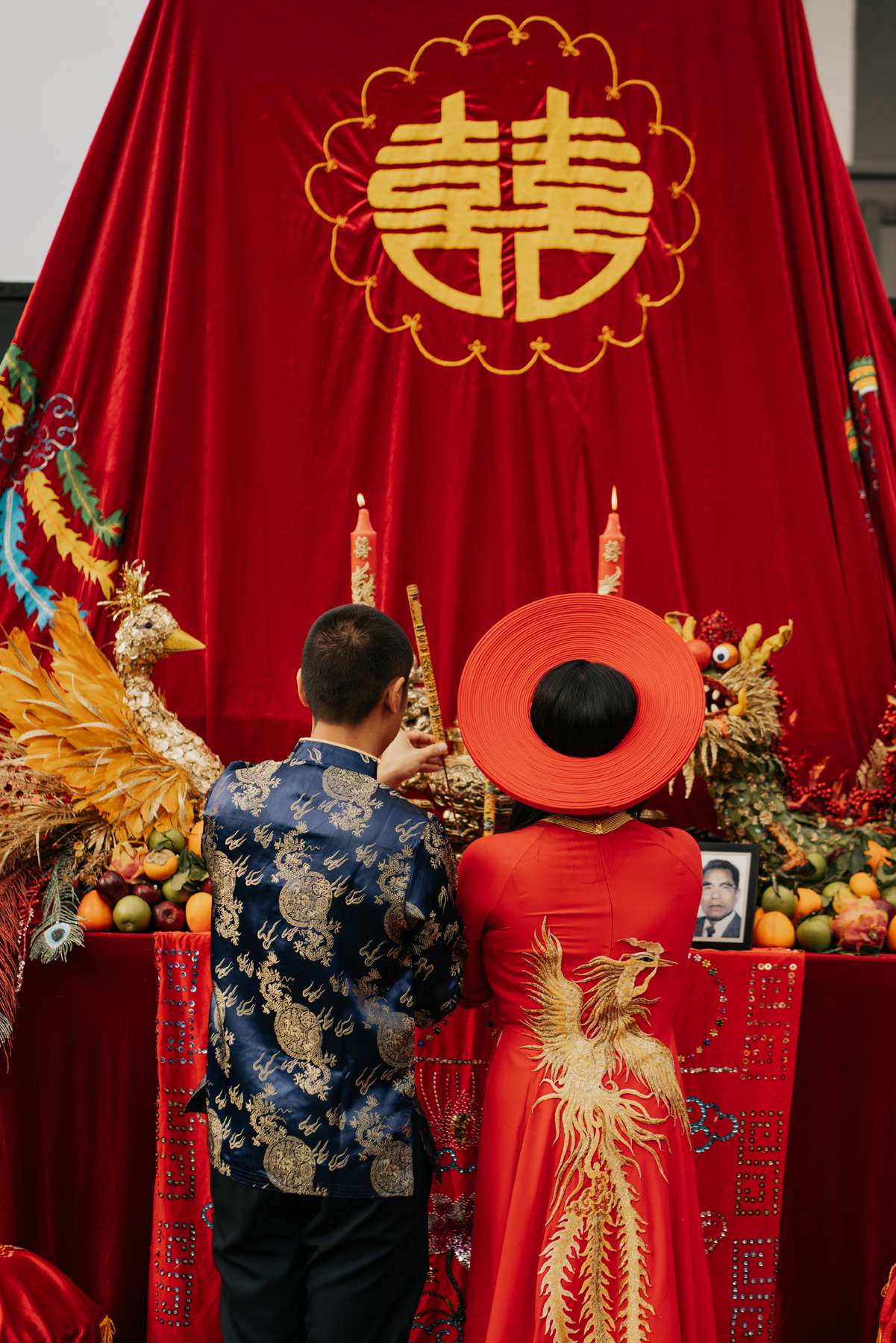 The inspiration for their wedding was the wedding date itself – October 30th. "Once we realised that Halloween weekend was an option, we had our hearts set on it", Diana told us. "We love Halloween and horror films, so we knew we had to throw a costume party. Our costumes were inspired by one of our favourite horror movies, Midsommar."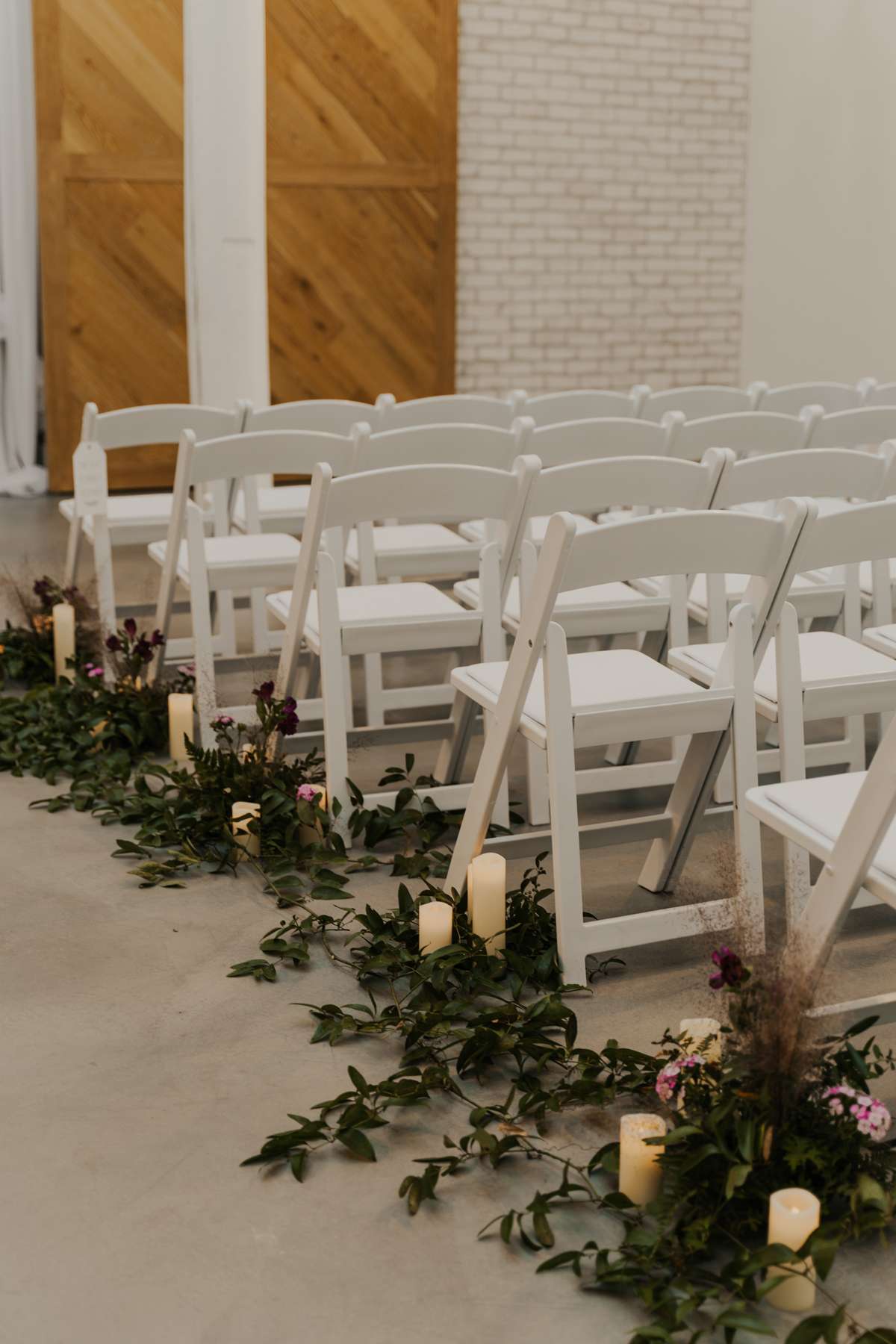 However, their biggest challenge when planning their unique day, was compromising between themselves and their parents. Diana explained, "Everyone had different visions of the day, and we had to acknowledge that our wedding wasn't just about us. Our parents, especially my mother, had probably been dreaming about my wedding longer than me! The disagreements with my mother were the hardest moments during wedding planning. She was anti-Halloween party because she wanted a black-tie event. It was rocky in the beginning but everyone was happy in the end (especially since she won the costume contest!)"
After the tea ceremony, they changed and had a second, western style ceremony led by the bride's brother-in-law. While they didn't have a bridal party, their dog, Ladybird, and their seven nephews and nieces walked down the aisle. Jon's procession song was Bjork's All is Full of Love and Diana's was Beach House's Take Care. "We were lucky to find songs that were appropriate for the ceremony and also held great significance to us", she said.
For Diana, one of the most enjoyable aspects of planning was styling her outfits for various wedding events. her May Queen from Midsommar costume was a real labour of love. She, along with her cousin and friend, spent countless hours hot glueing thousands of silk flowers to her cape and crown. Her mother designed her stunning Vietnamese dress, and the altar for the tea ceremony was entirely crafted by her mother and aunts, complete with phoenix and dragon sculptures.
The bride also really enjoyed working on the floral design with Celia from Flit Flowers. "The 'Witch of the Woods' theme was entirely dependent on the floral design, and Celia completely understood my vision", she said.