Rock n Roll Bride Magazine Issue 50
Price
Deliver To
+Shipping
£9.99
9.95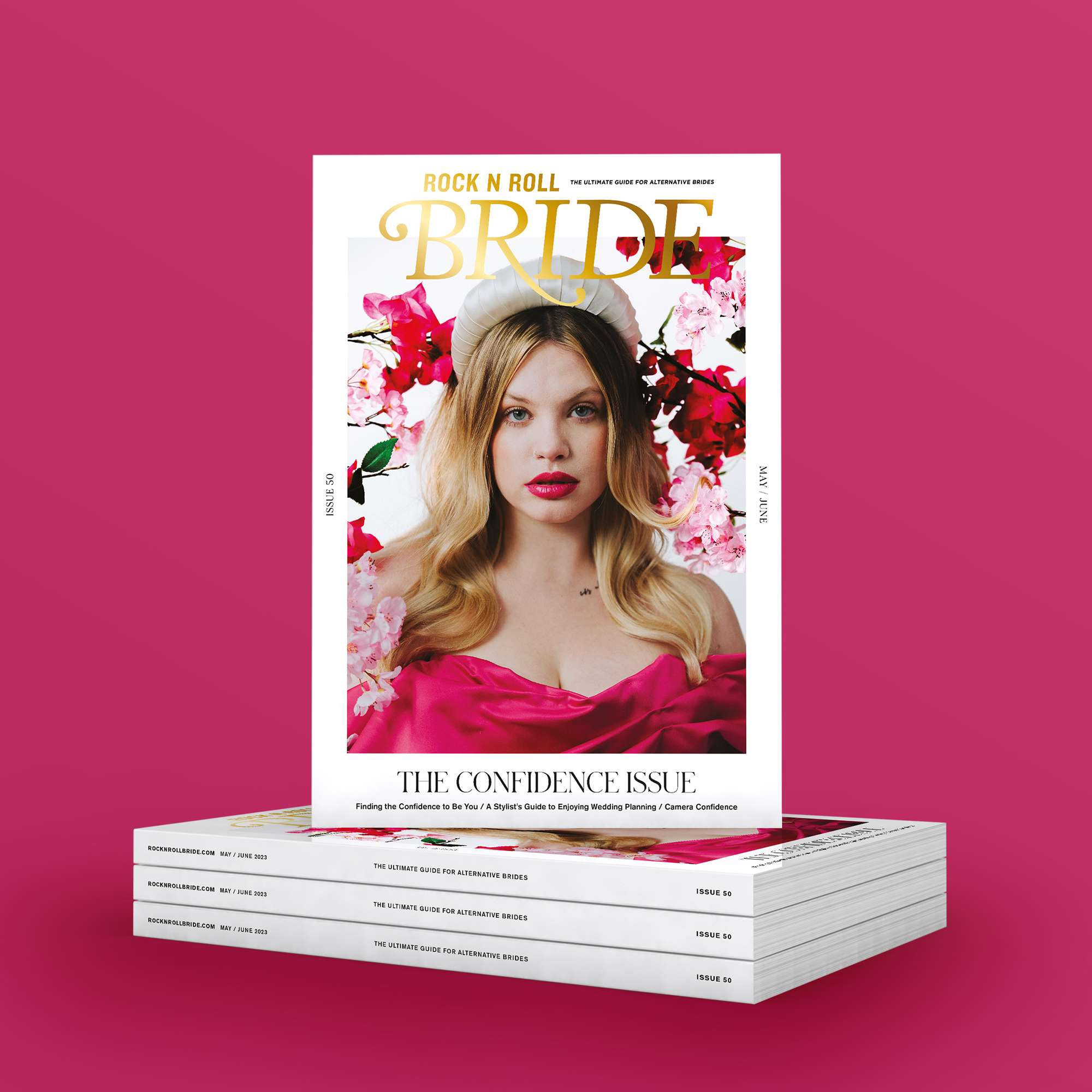 If you'd have told me when we decided to create a 'magazine' to give away at a wedding fair in 2011, that we'd still be here 50 issues later, not only would I have not believed you, I probably would have had a panic attack. But it's not an anxiety dream, its very much my reality and I can't quite believe issue 50 (!!) of Rock n Roll Bride magazine is now available!
We couldn't let this momentous occasion pass us by without doing something special so for this issue only we've done a GOLD FOILED LOGO on the cover (the images in this article are only mock ups, so keep an eye on our social media to see the real thing in all it's shiny glory when they arrive!) To a stationery/ paper geek like me this is very, very, very exciting indeed.
If you only ever buy one issue of the magazine, let it be this one. Not simply because it's pretty as hell, but I am incredibly proud of the content inside and I just know you're going to love it.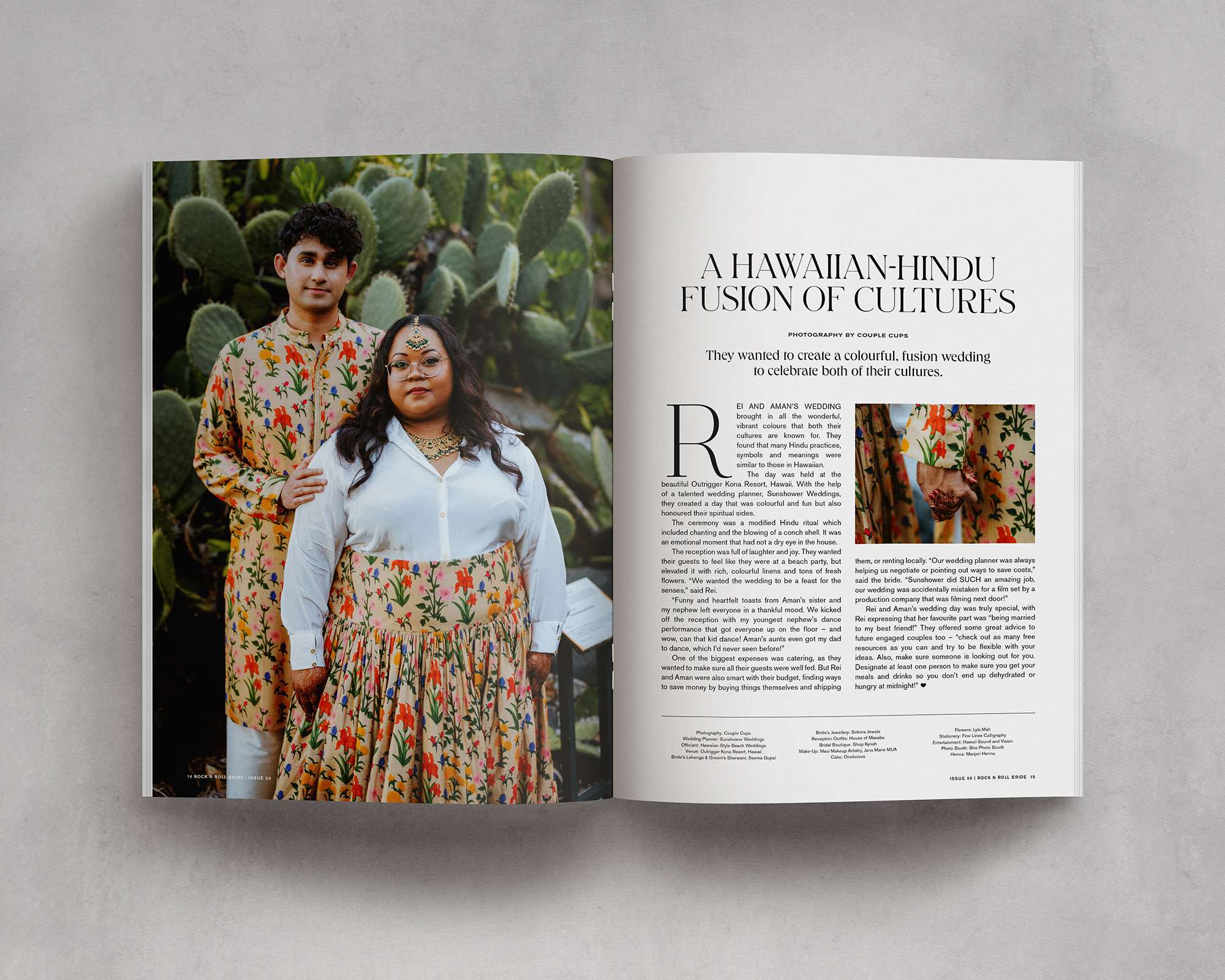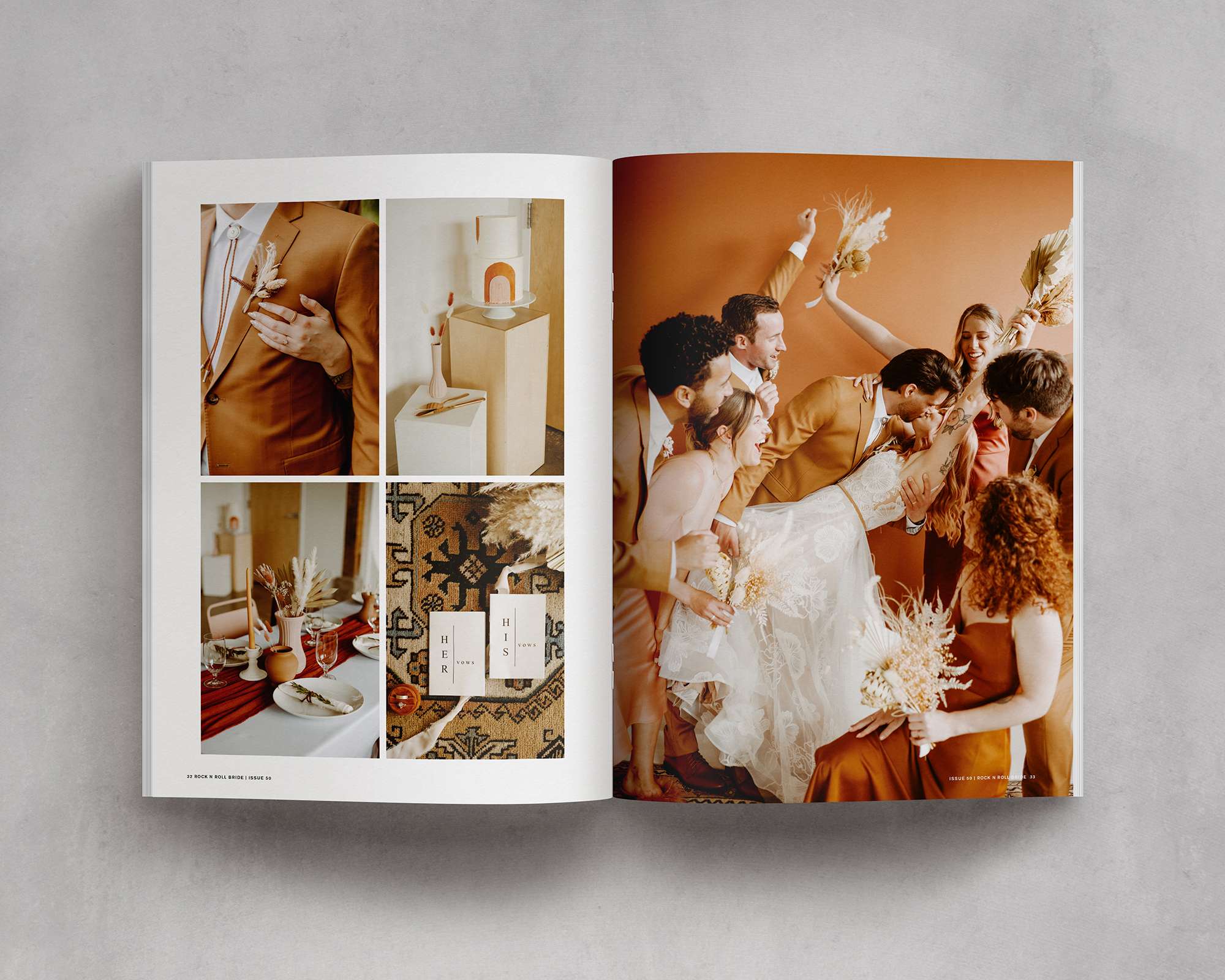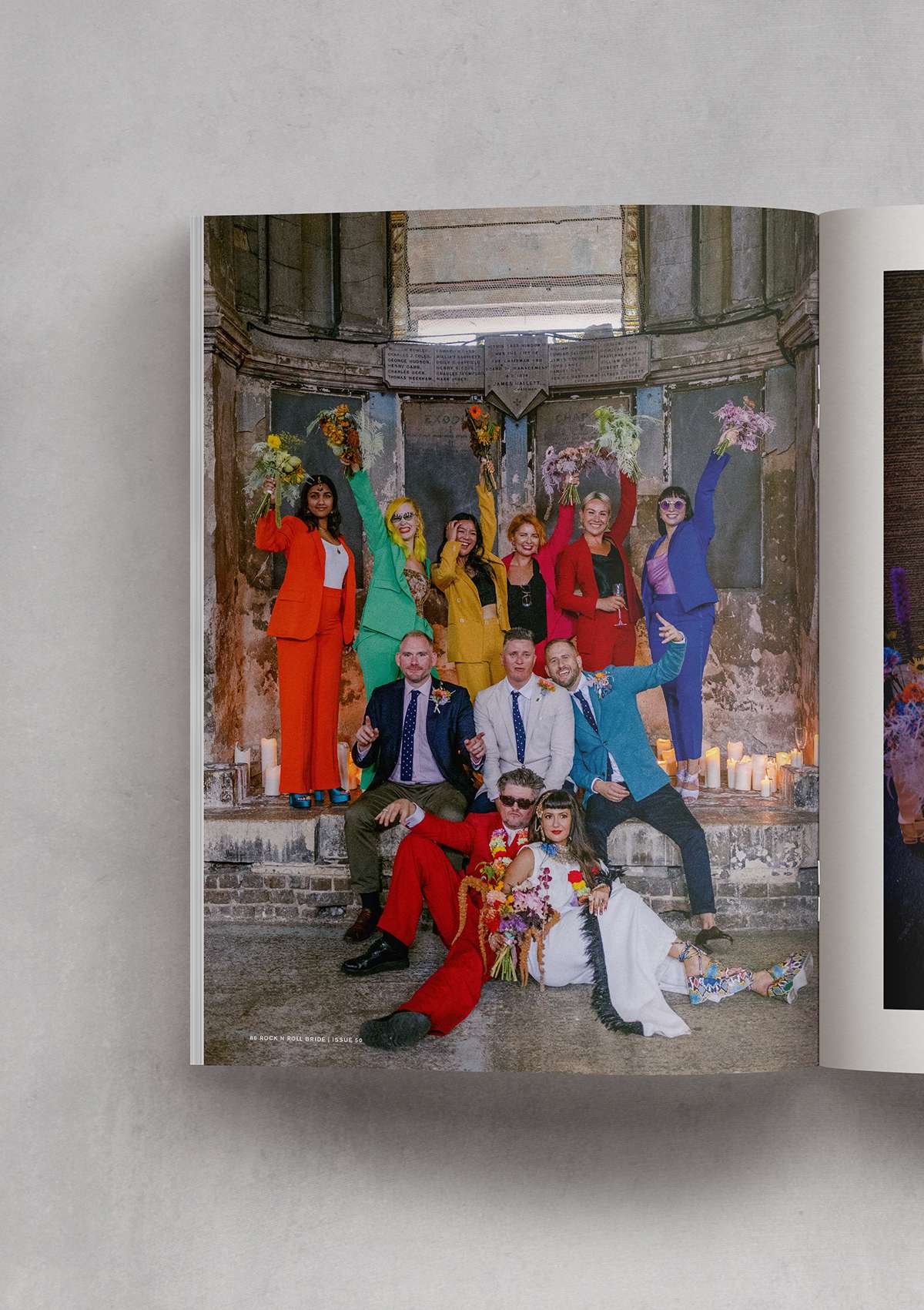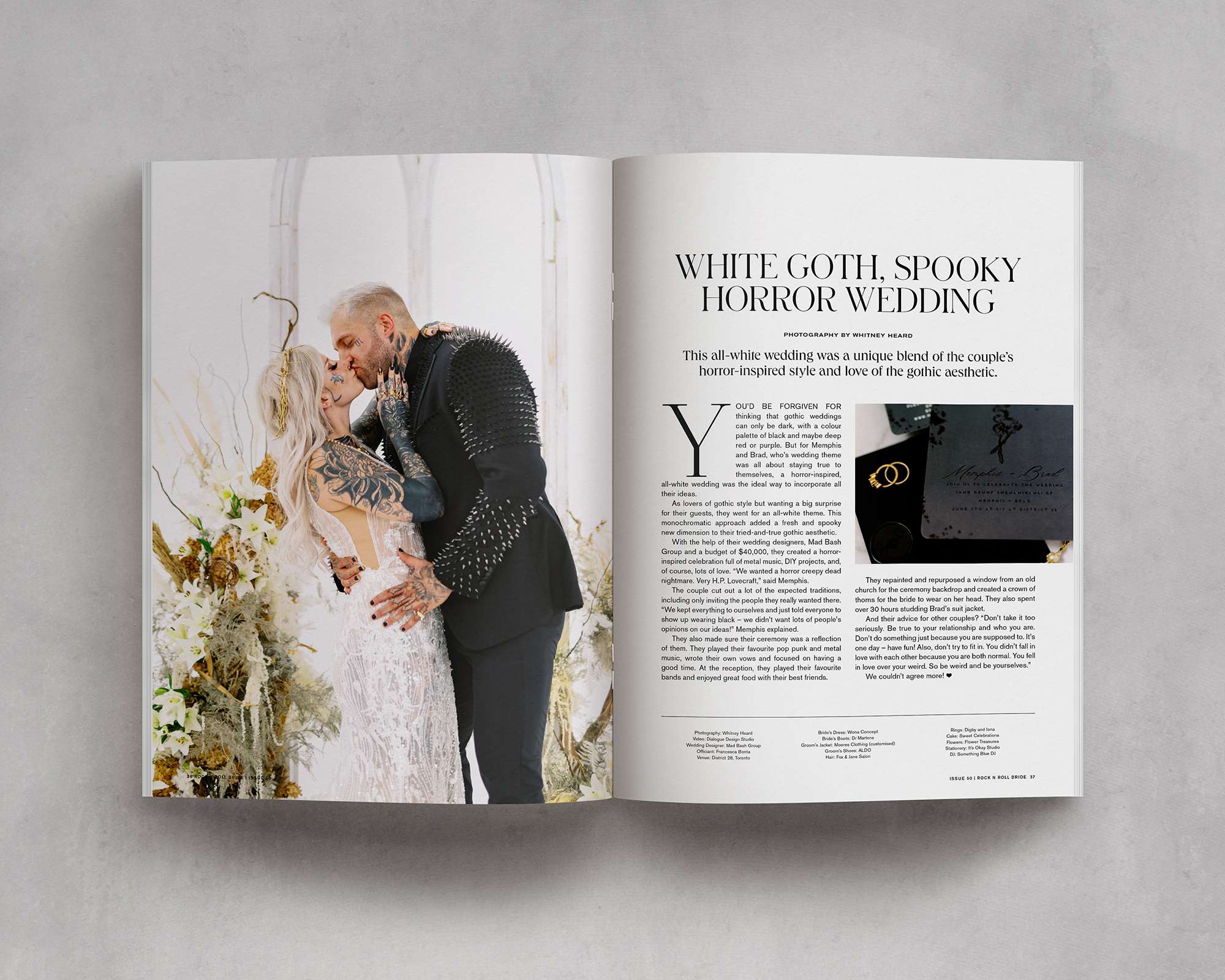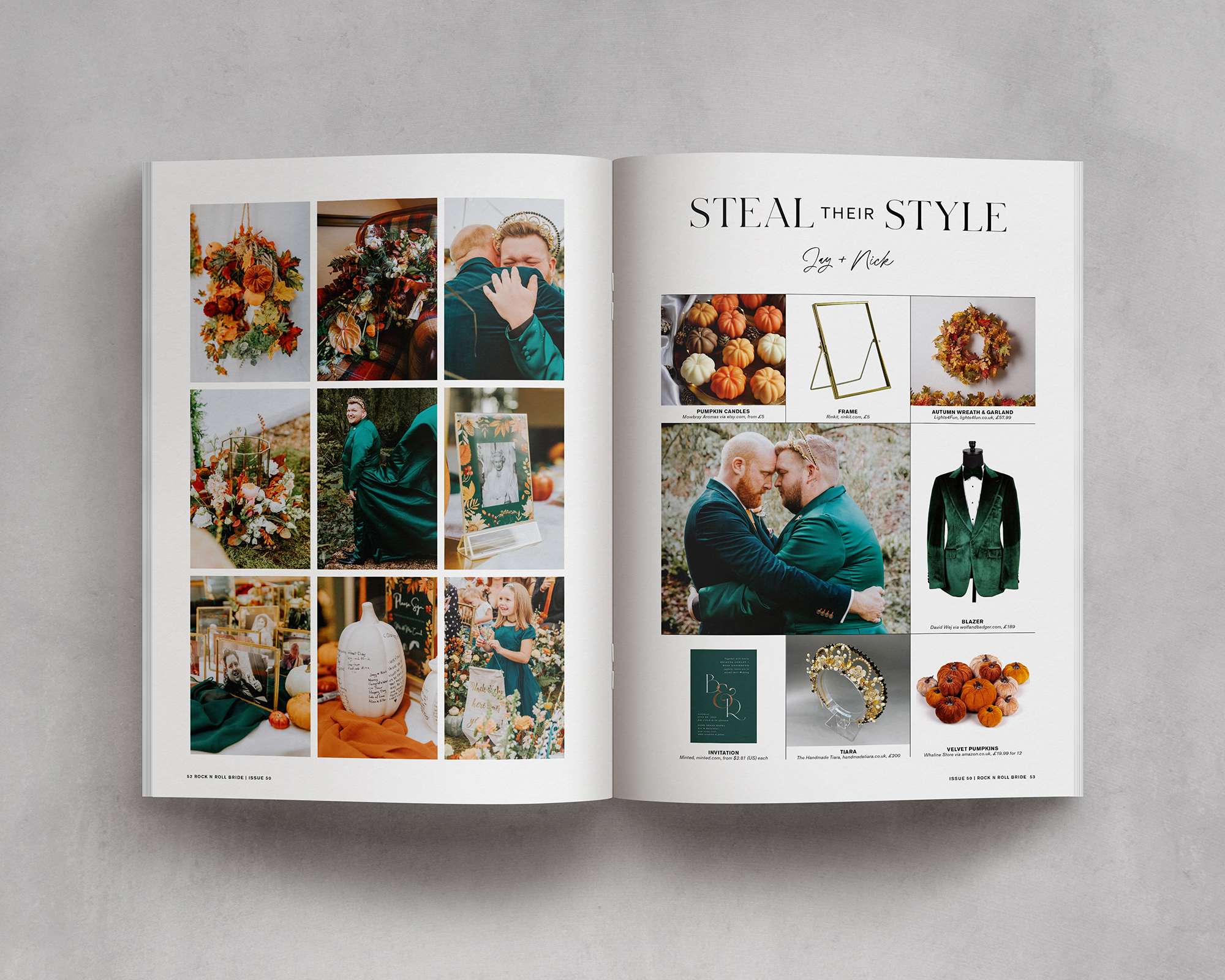 When coming up with the theme for such a landmark edition there was only one thing I wanted to do: an issue all about confidence. The confidence to be yourself, the confidence to stand up for your beliefs, and the confidence to ignore the naysayers. That's pretty much the foundation of our brand and why I started Rock n Roll Bride in the first place, so it felt like a really full circle moment to create an entire magazine around this topic.
? If you want to feel more self-confident on your wedding day...
? if you want to wear something you truly love despite what others may think...
? If you want to be able to stand up for what you really want for your wedding day and beyond...
Then The Confidence Issue is for you!
We are diving in with some really practical advice on how you can do this, as well as sharing some damn gorgeous imagery and real wedding stories to inspire you. We want you to become your most confident, bodacious bridal self so you can go forth and plan your perfectly weird, wonderfully 'you' wedding.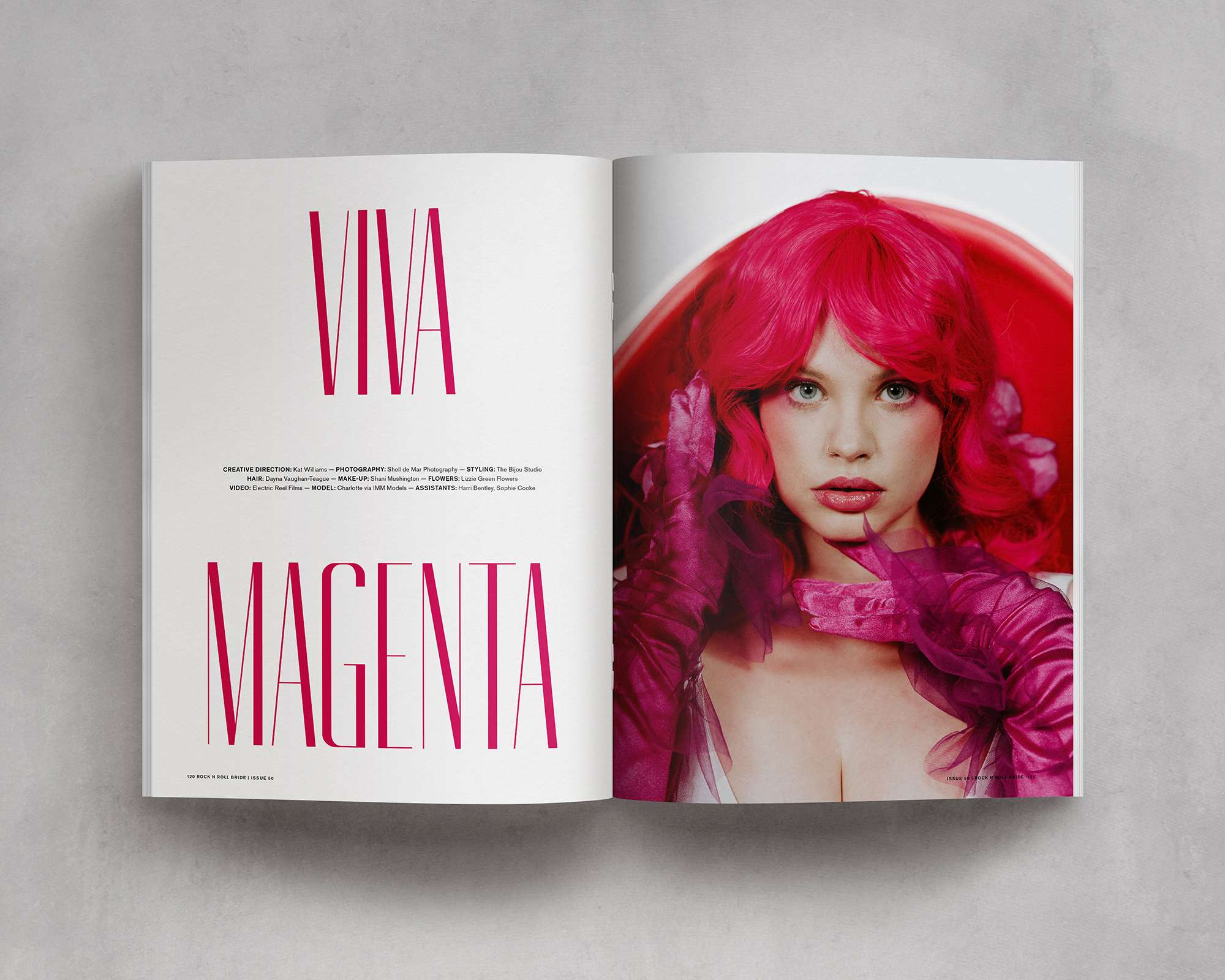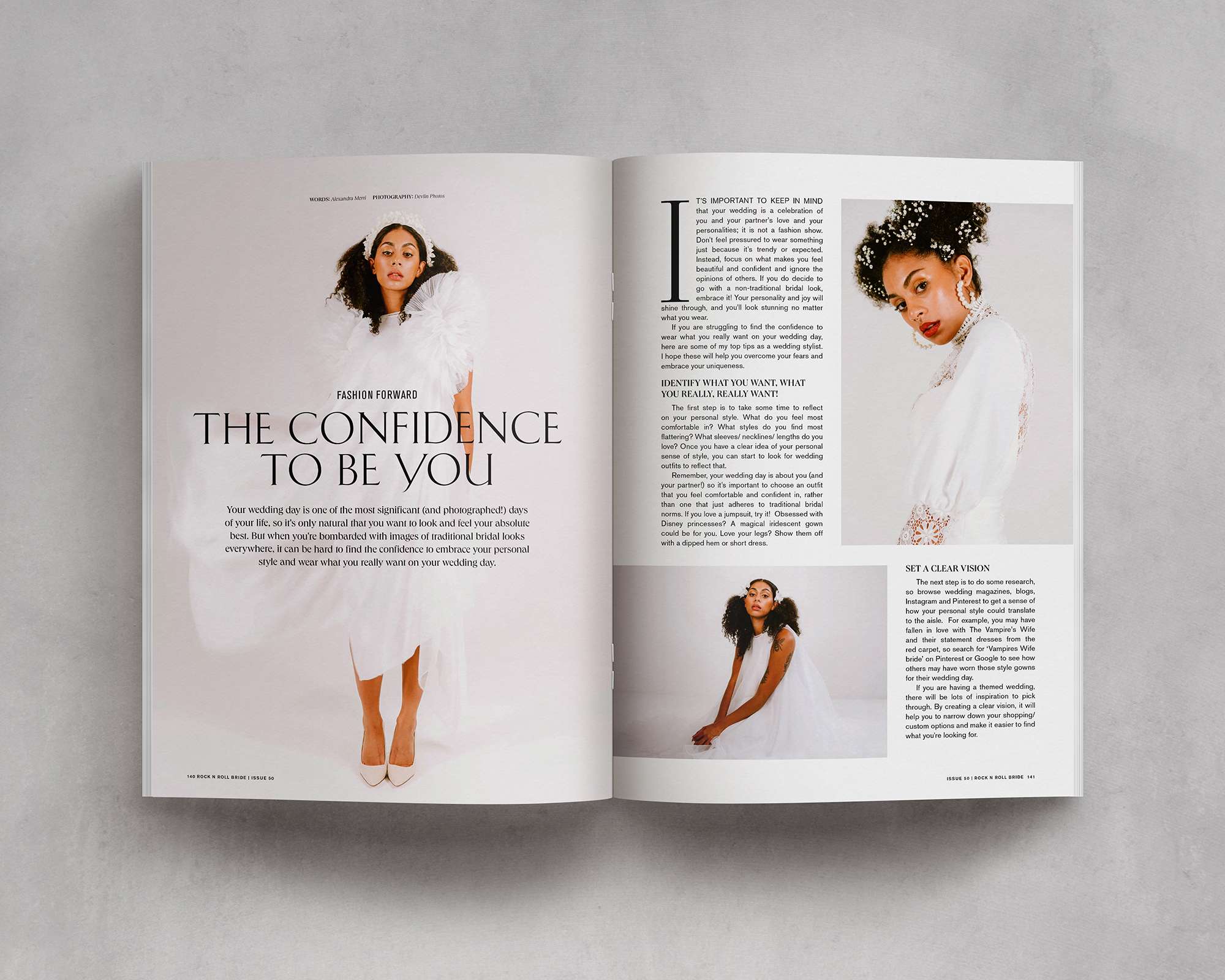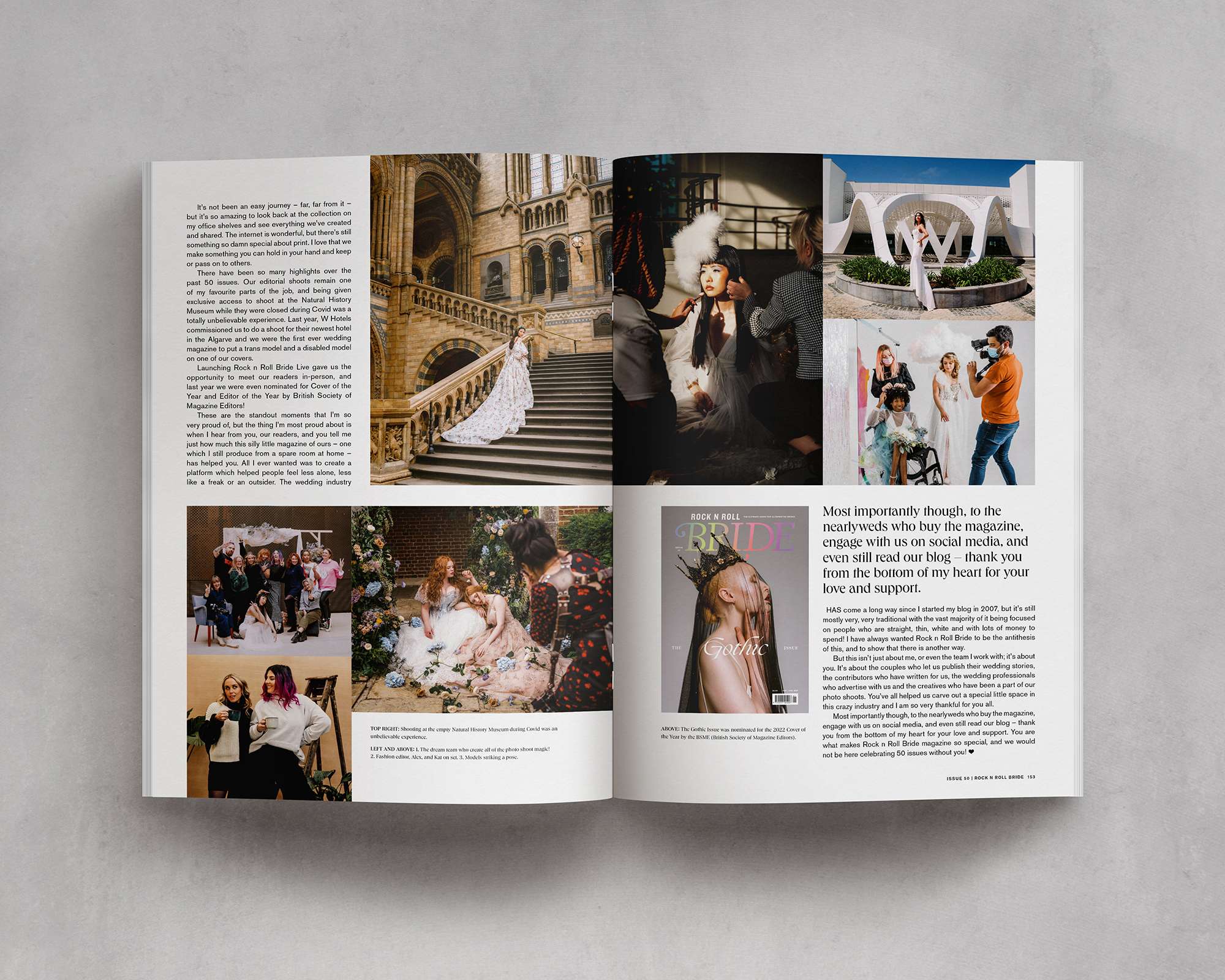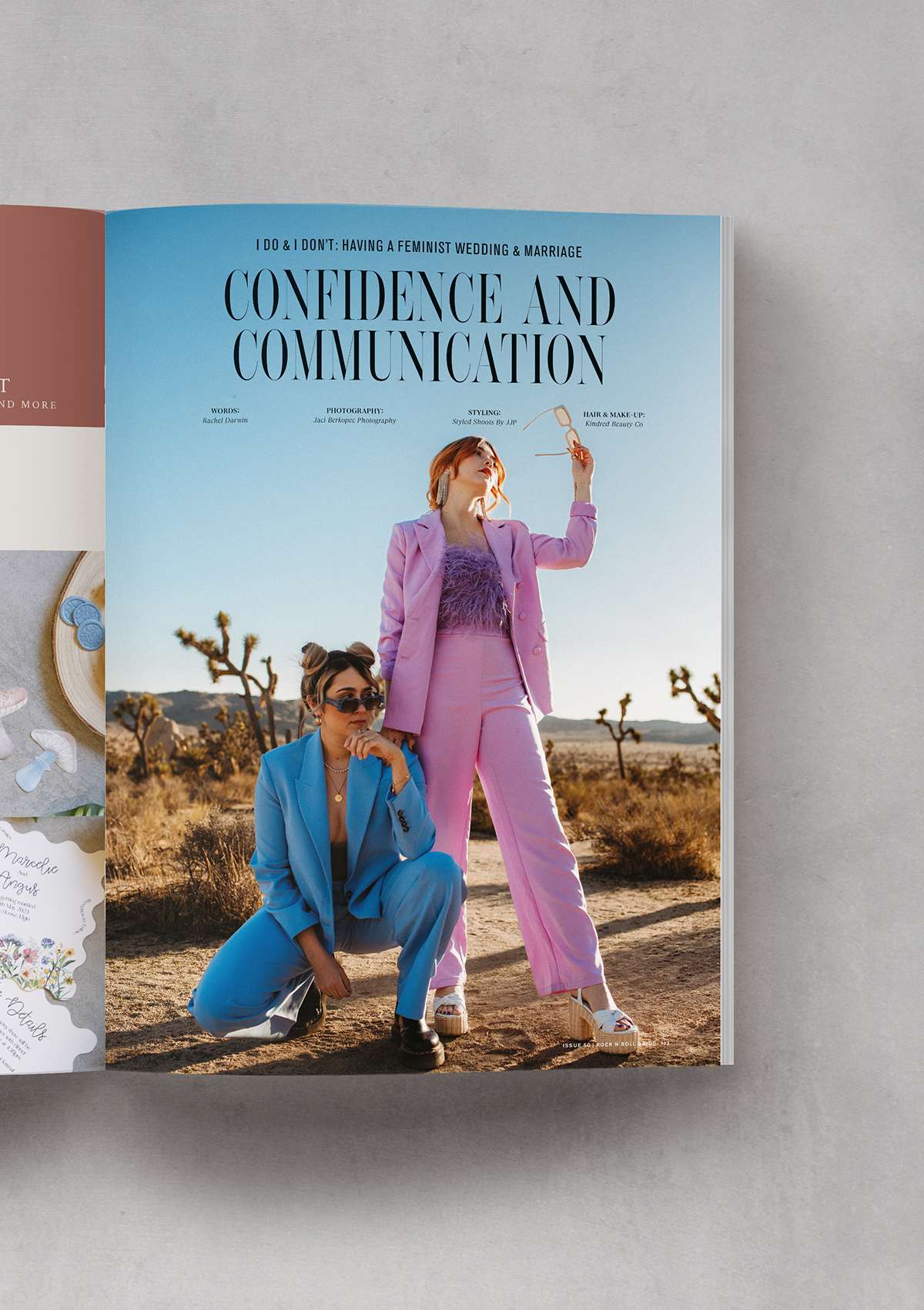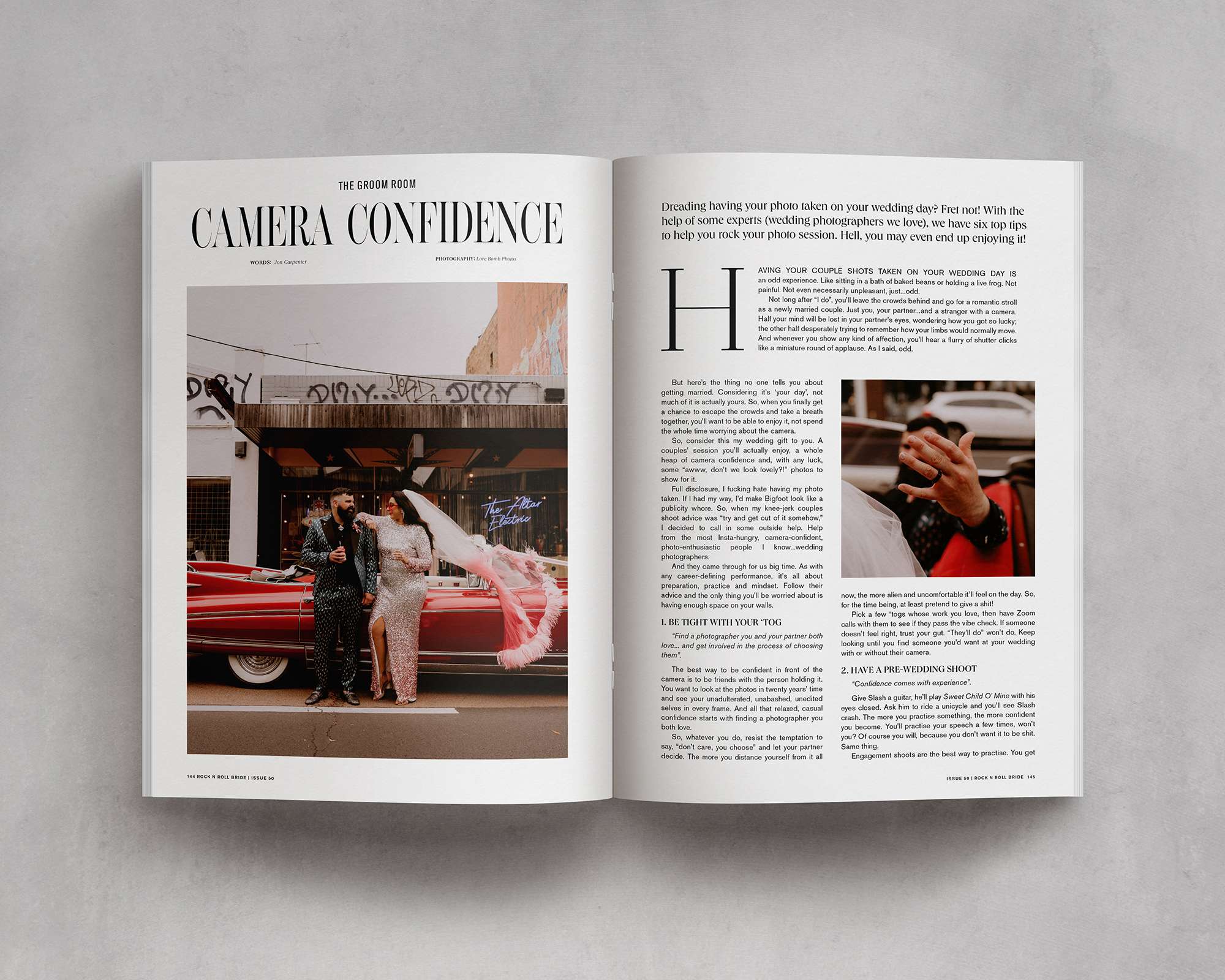 For our cover shoot and main editorial I knew I wanted to create something based on Viva Magenta - the Pantone colour of 2023. Pink is obviously having a really big moment this year because of the upcoming Barbie movie too, so it was a total no-brainer to use my favourite colour as our inspiration. Paired with a sexy, Jessica Rabbit-esque styling and a gorgeous plus sized model, this shoot totally embodies everything I wanted for this milestone issue and I hope you love it just as much as I do.
You can order this single issue below or subscribe via this link. As always, UK postage is free and we ship worldwide!
Price
Deliver To
+Shipping
£9.99
9.95