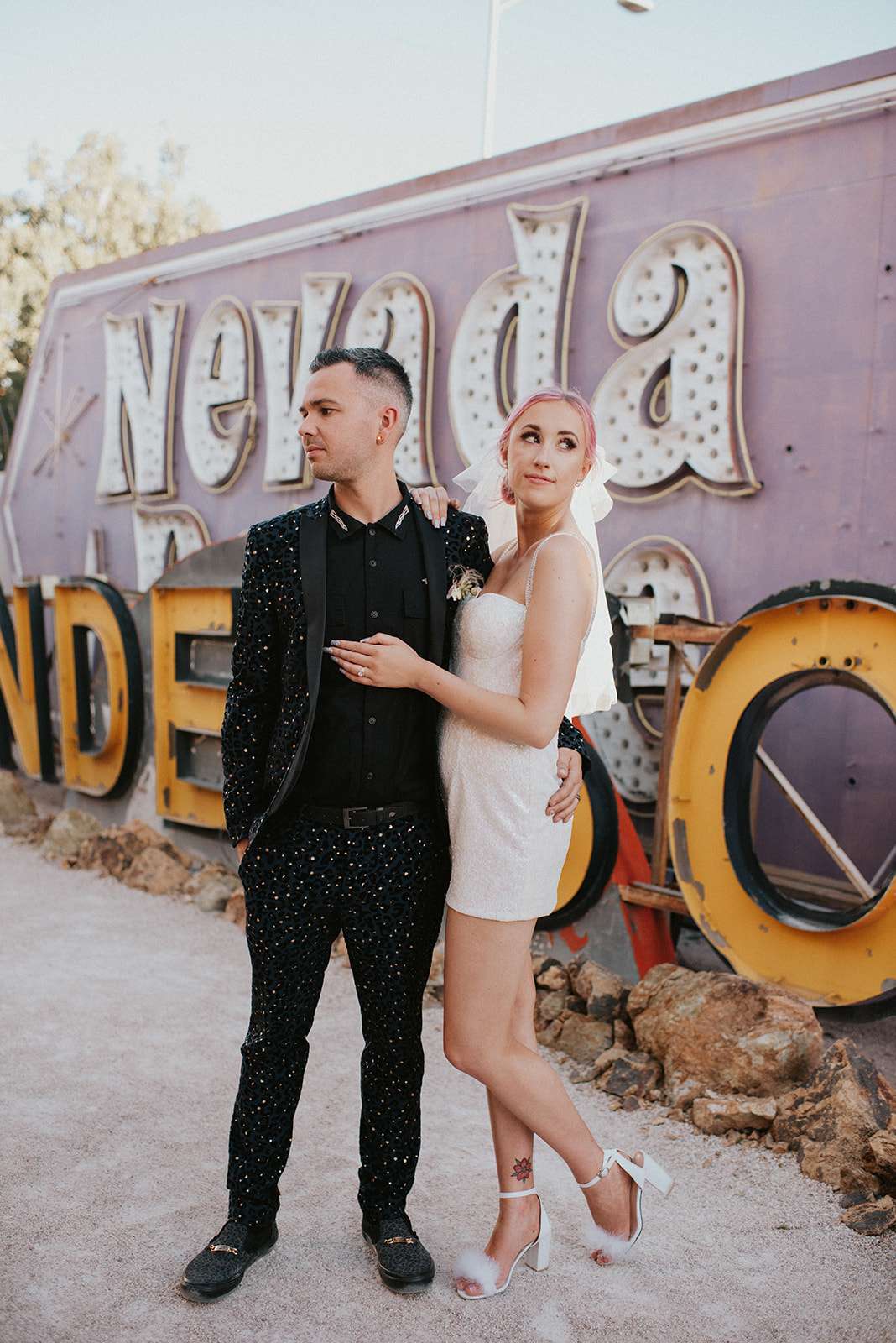 Breaking away from traditional norms, Amy and Ryan decided to tie the knot in the vibrant city of Las Vegas. Amy, feeling disenchanted by the predictability of weddings in the UK, wanted something to break free from the conventional wedding scene and Vegas was the perfect place to do just that!
They were originally meant to get (secretly) married in May 2020, but when that got cancelled, they decided to keep their elopement plans a secret from everyone too! They flew to Vegas in September 2022 and were married by Elvis at A Little White Wedding Chapel.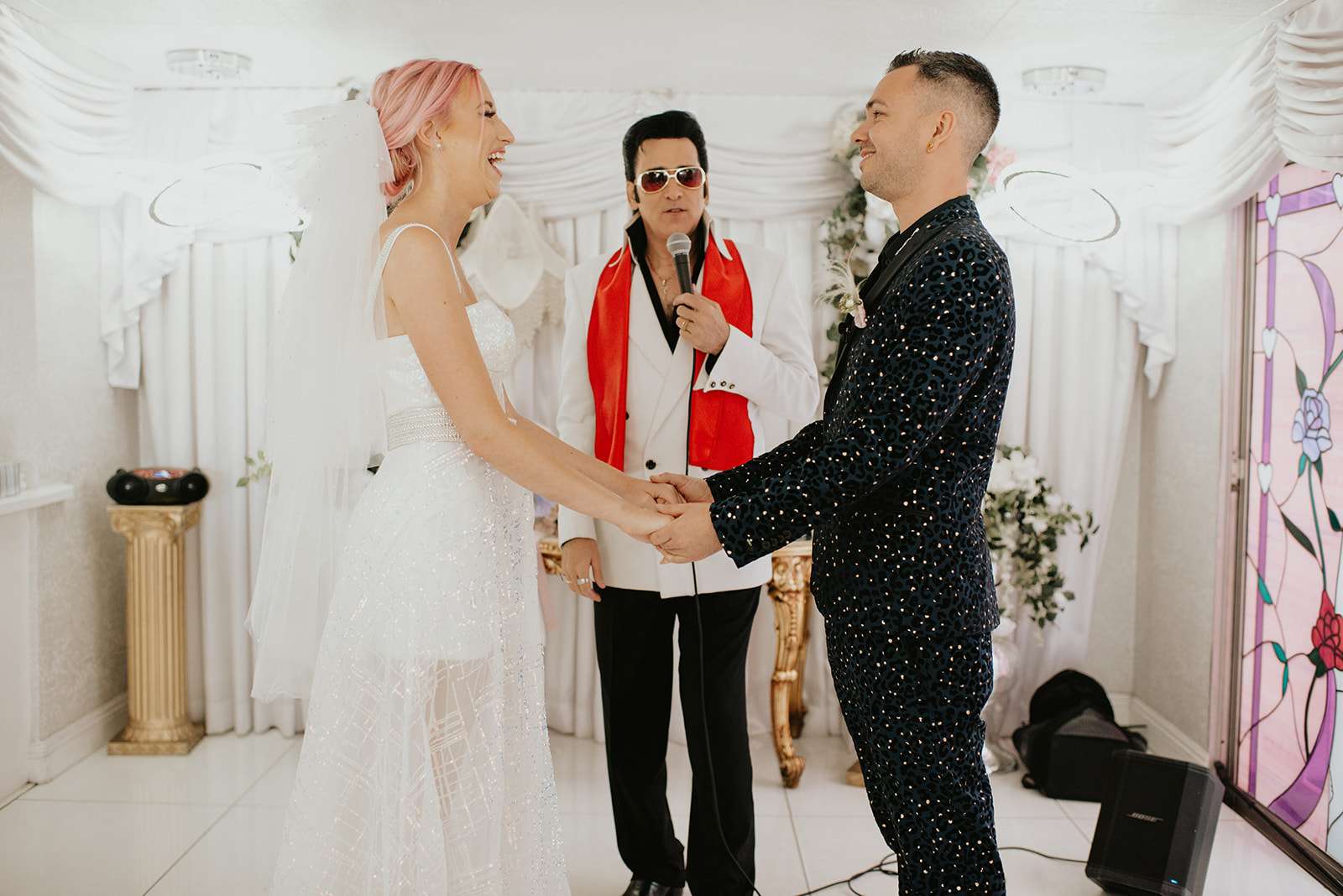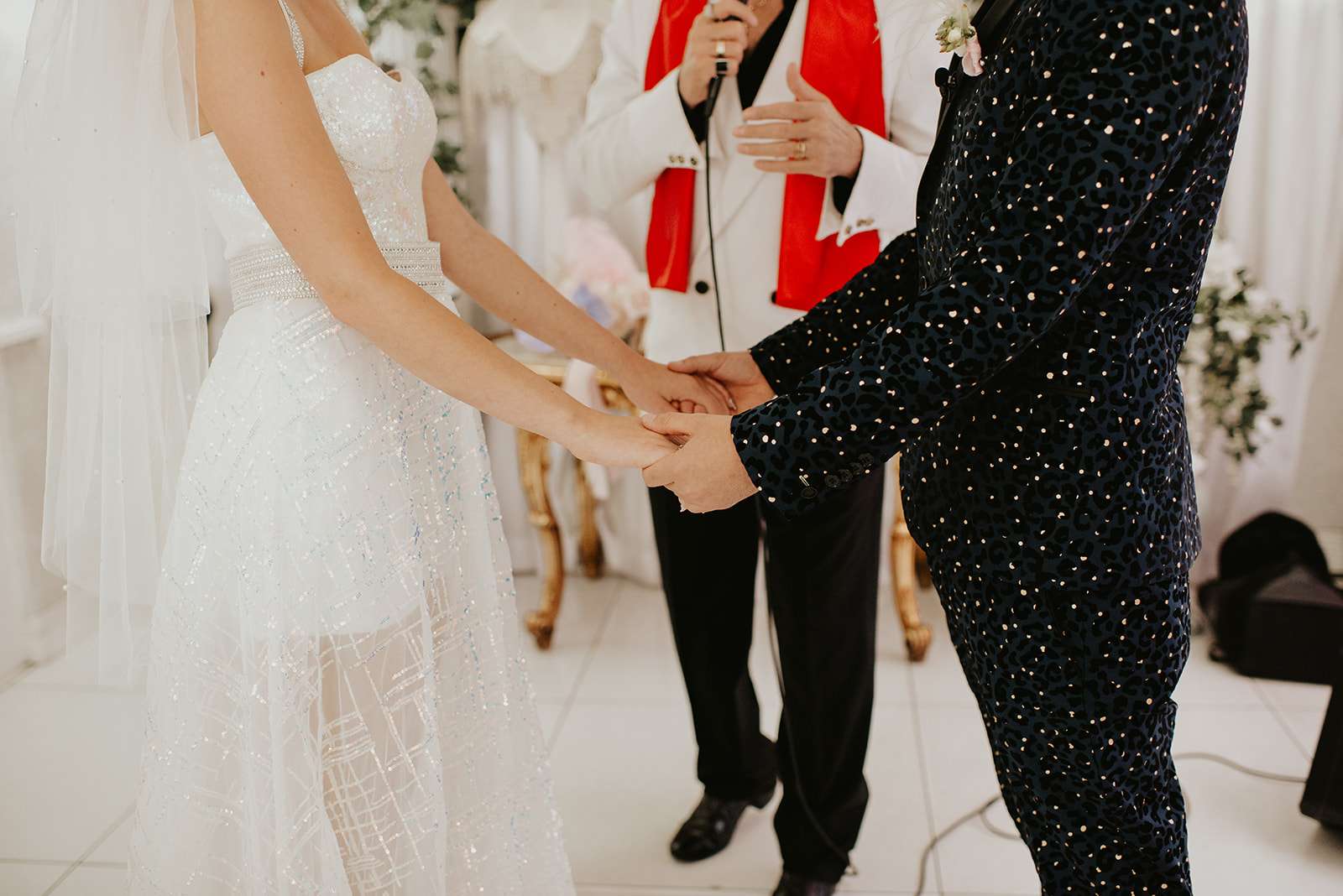 "No offence to anyone else, but I had become disillusioned and fed up of every wedding being the same", Amy told us. "No matter how hard we tried it seemed that it was impossible to have a one-of-a-kind wedding in the UK. So, we ended up being one-of-a-million weddings in Vegas instead!" The allure of eloping and combining their wedding with a honeymoon in a city known for its unconventional charm just made perfect sense to them.
Furthermore, the cost-effectiveness of a Vegas wedding allowed them to indulge in a memorable experience without breaking the bank. Amy wore a short, sequined playsuit with a detachable skirt with a veil she found in New Look for £13.50 and shoes which were under £20!
Ryan's wedding ring also added a touch of uniqueness to the special day. Designed by Jewellery by Johan, it ring featured dinosaur bone and meteorite elements. It was a custom-made piece that allowed him to personally select the dinosaur bone to be included.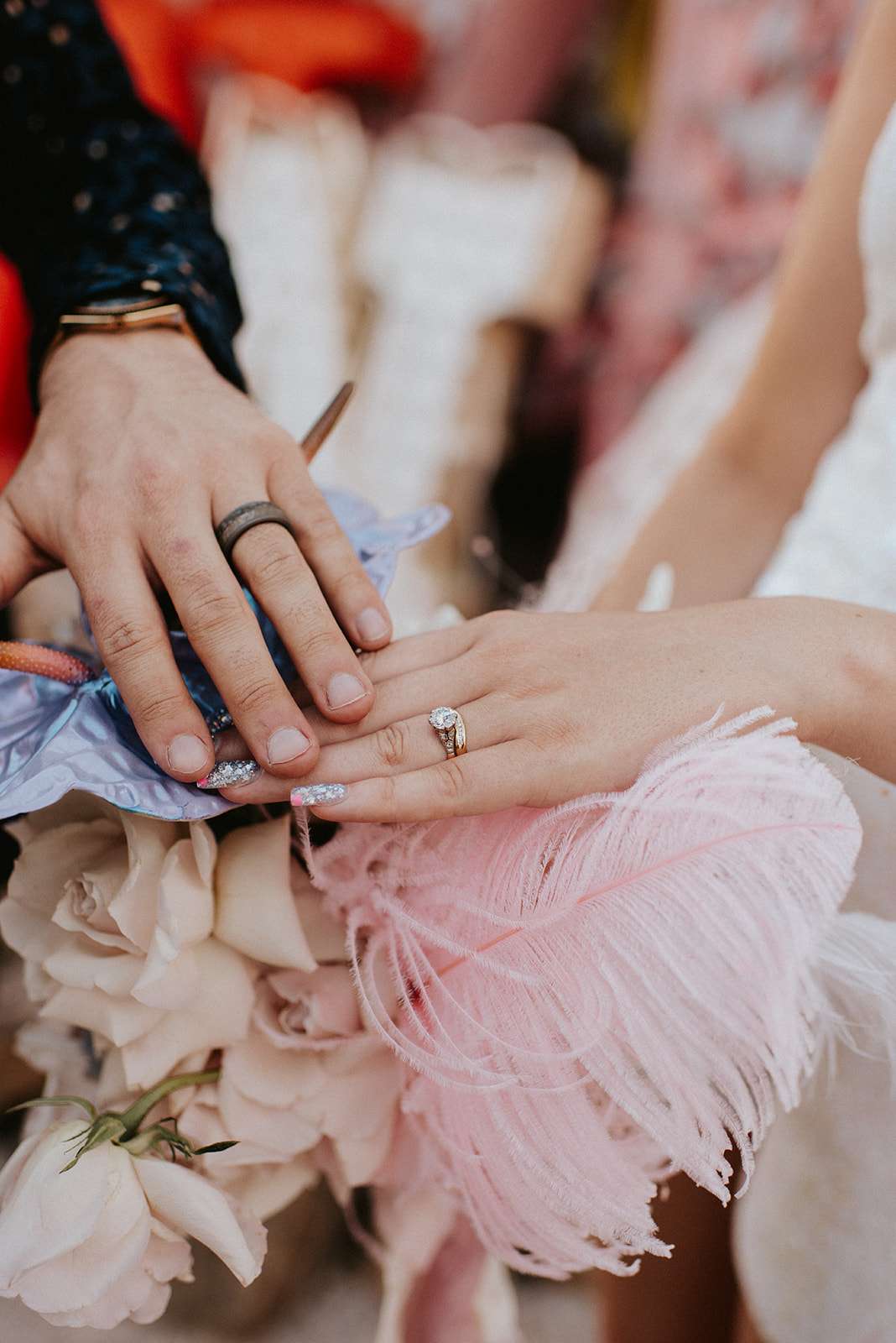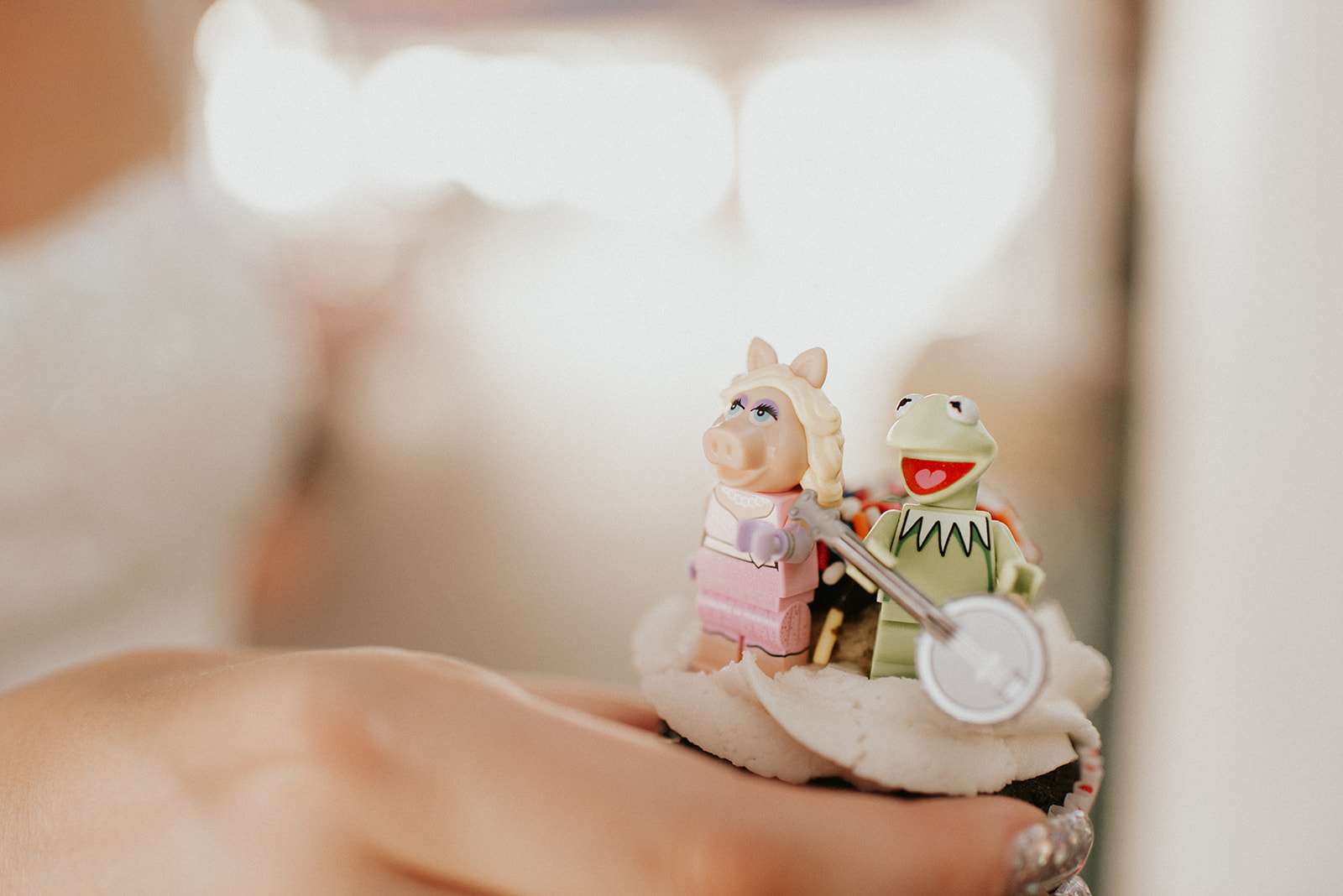 Their ceremony was filled with laughter and joy. With Elvis as their officiant, Amy walked down the aisle to Can't Help Falling in Love . The whole experience was a whirlwind so much so that Amy momentarily forgot Ryan's name! "When we were doing our vows, I had to repeat after Elvis 'Ryan, I take you….'" she said. "I looked at him blankly and laughed because despite being together for nine years and Elvis just saying it, in the moment I had completely forgotten his name!"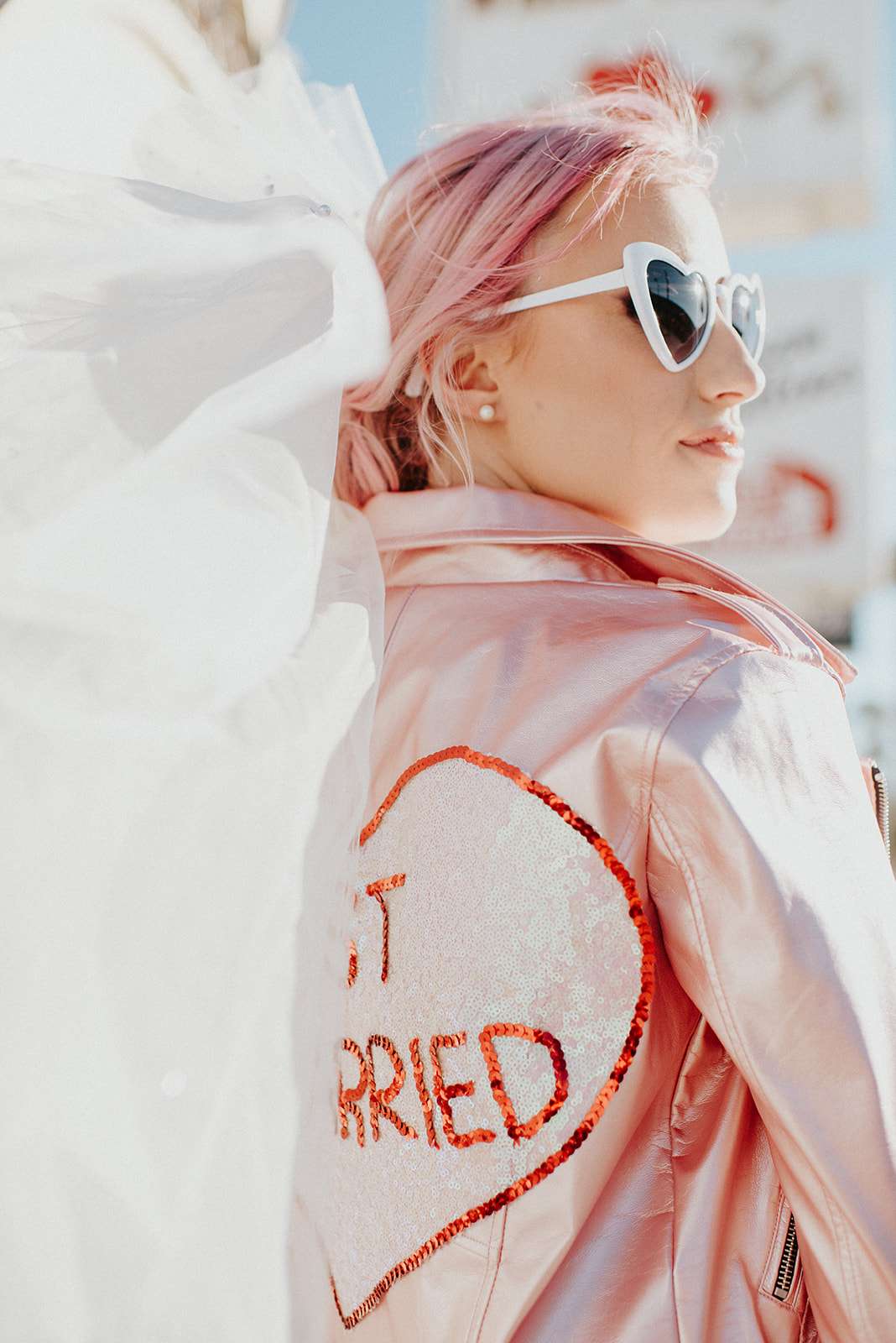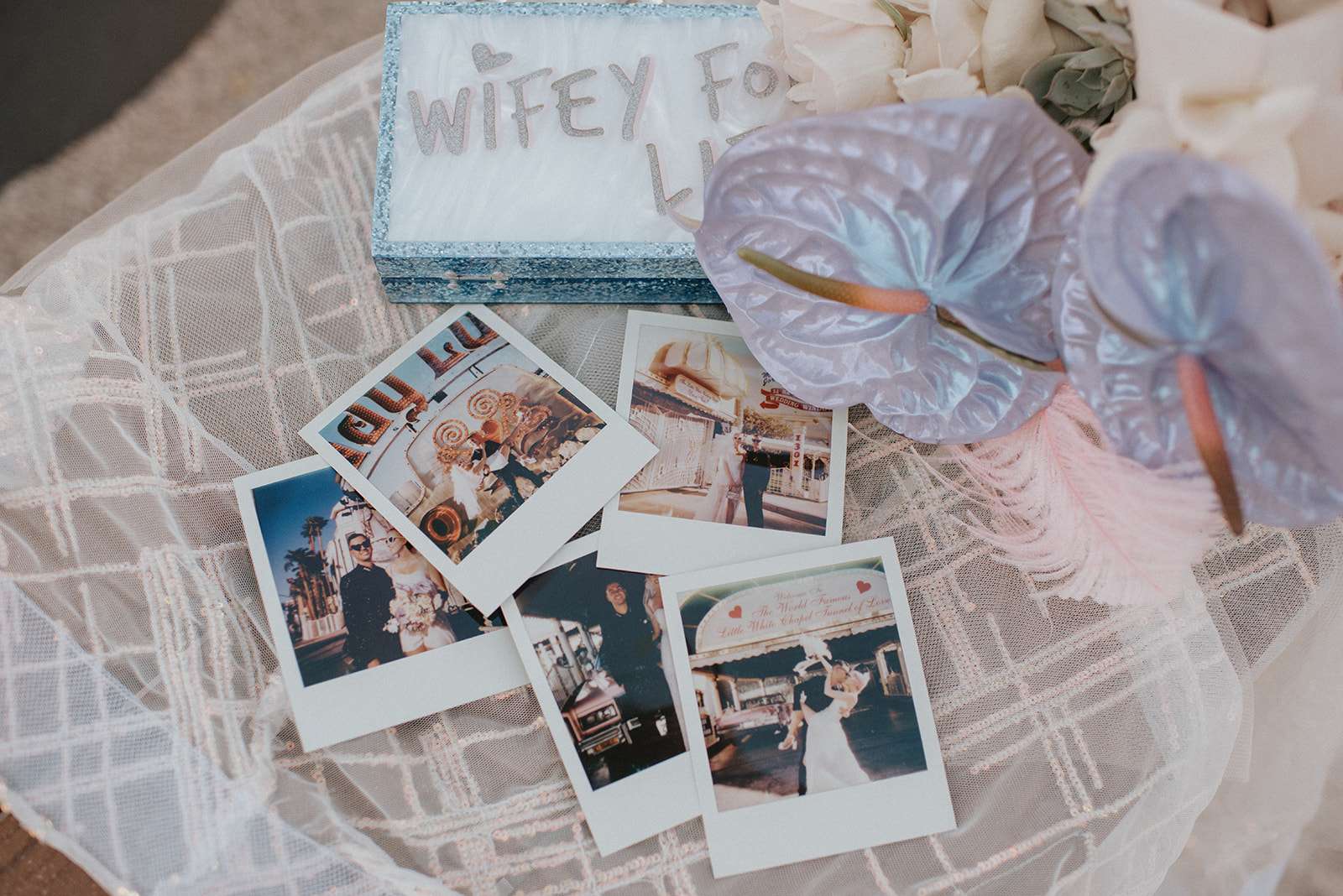 Ryan also took Amy's surname but as "it is one of the only things I have from my father who passed away when I was a few months old", she explained. "It meant a lot to me that he did this and it's provoked lots of interesting conversations with friends and family since! But the amount of confusion and paperwork that comes with a man changing his name rather than a woman is shocking!"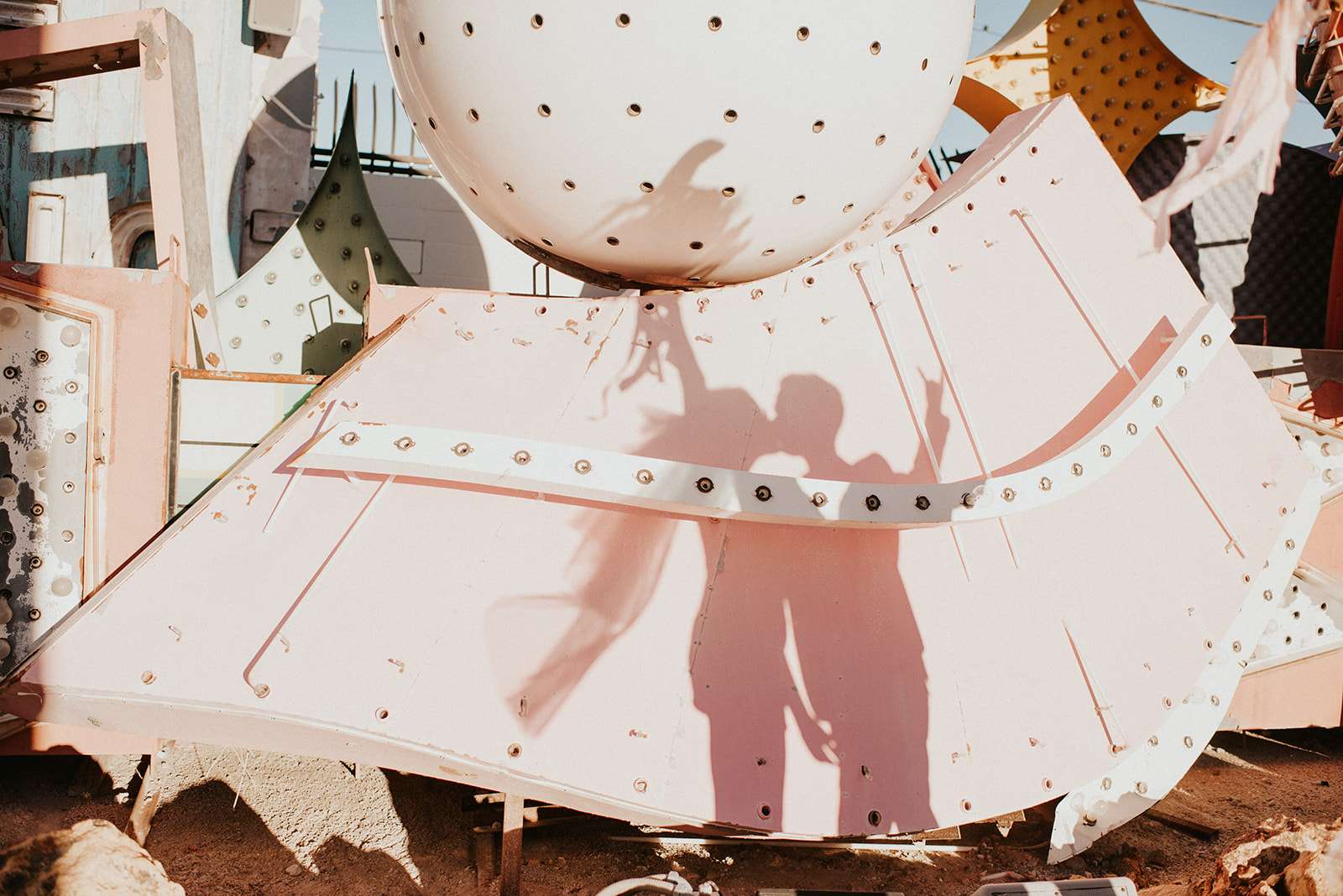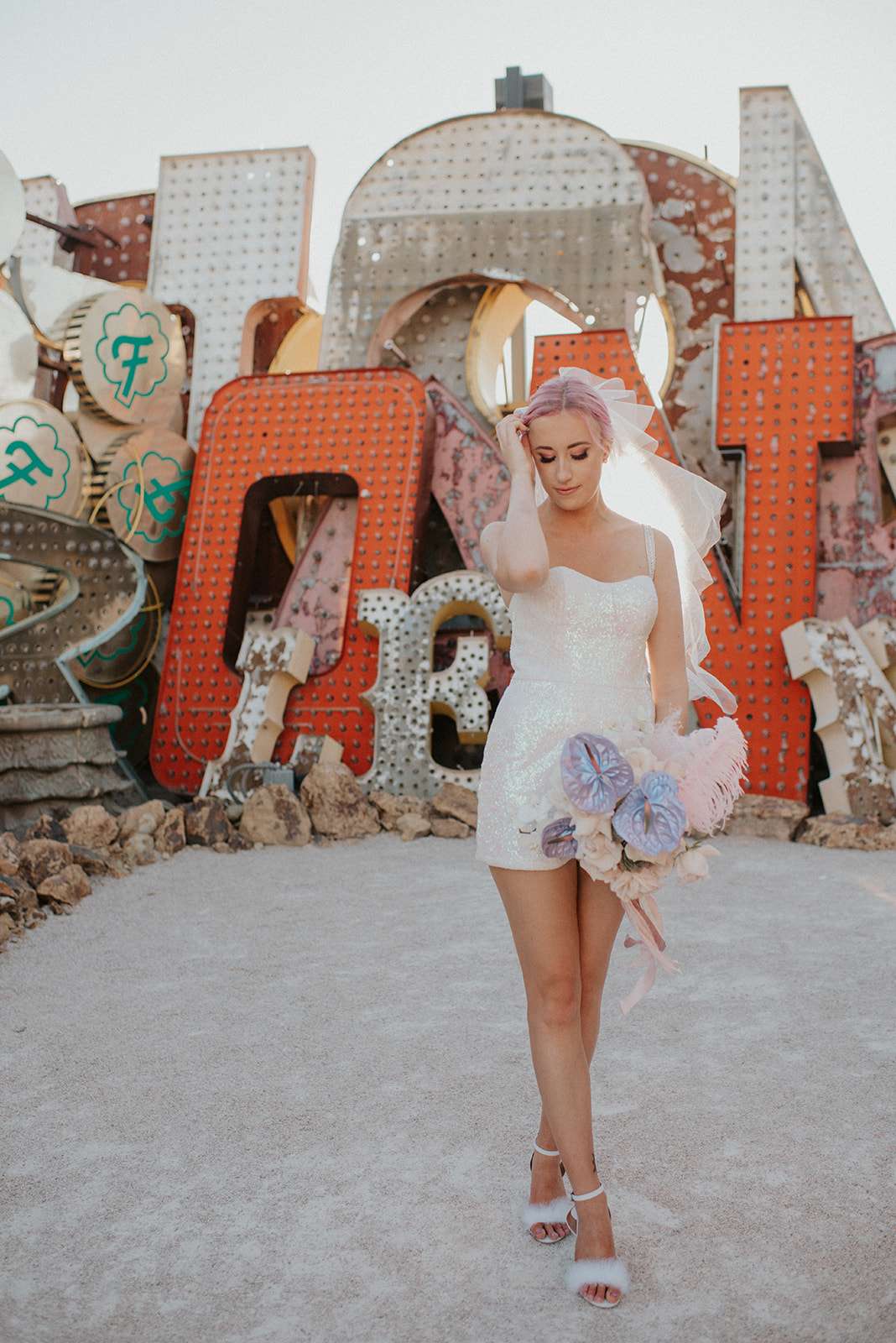 After photos at the Neon Graveyard they headed to dinner at Delilah's in the Wynn. "It has a no photography or videography policy", Amy continued, "and at first, I was worried that we wouldn't be capturing all of our day. But I soon realised that actually being in the moment with each other and listening to the music and enjoying the food, was more important for making memories than having photographs. Whilst we were eating, someone came up to us and asked if we had got married today. They said they would like to buy us a drink, and suddenly the waiter came over with two glasses and a bottle of champagne! It was a really lovely moment from a kind stranger, and another lovely memory of the day."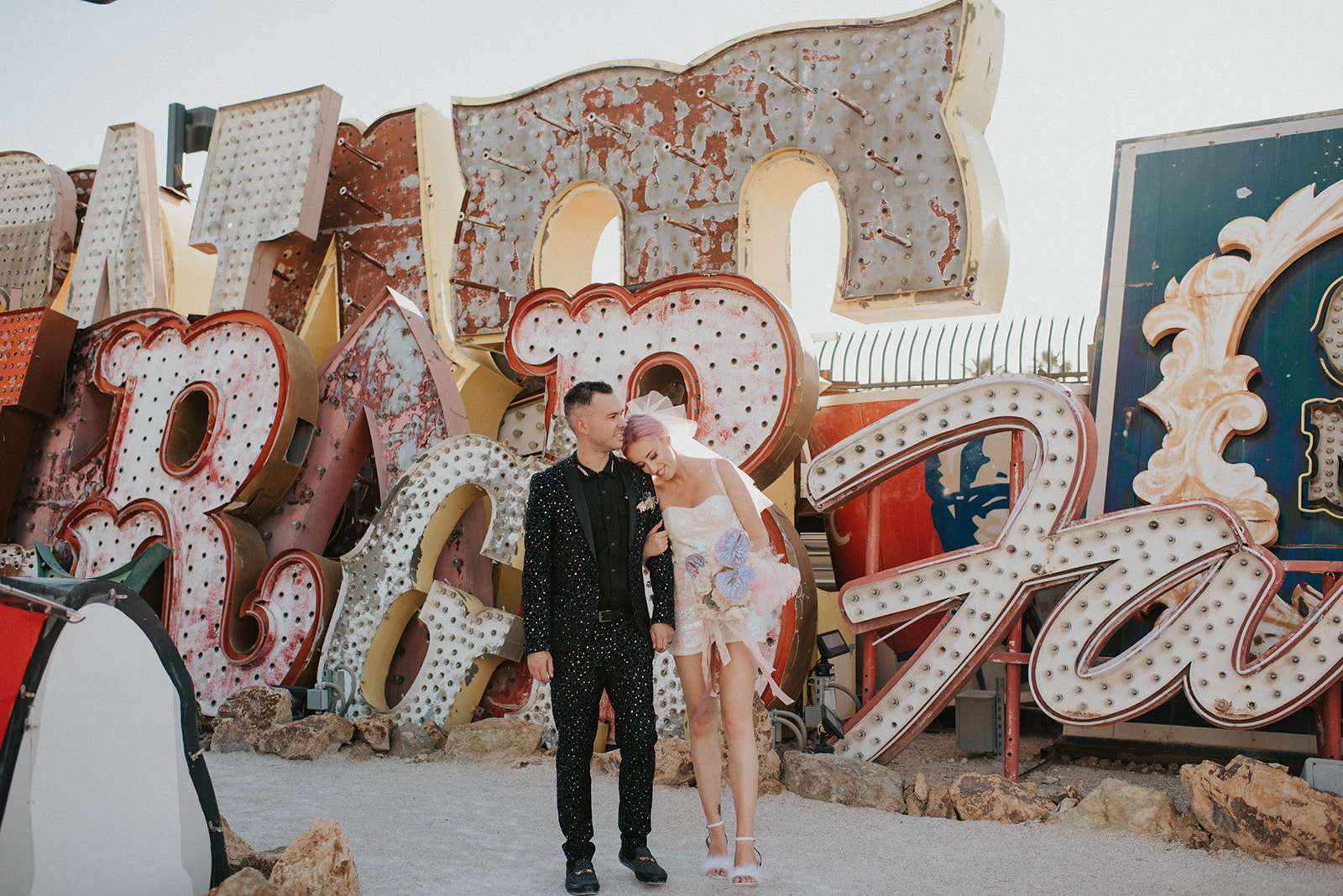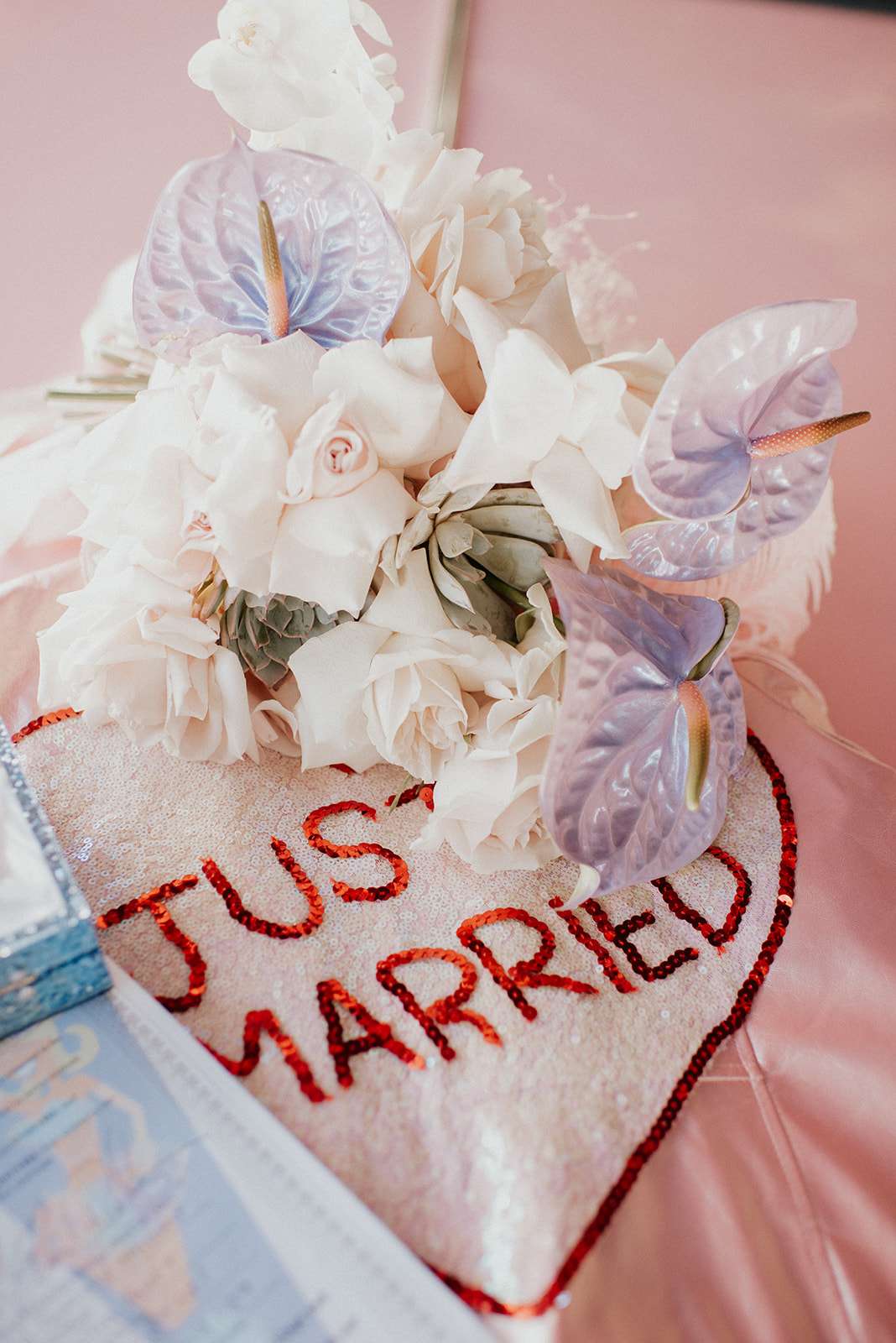 Looking back, Amy and Ryan have no regrets about their unique wedding experience. Amy shared, "As much as we both wanted our families to be there, it was such a stress-free, fun day that was just about us and what we wanted to do, and we really wouldn't have wanted it any other way."