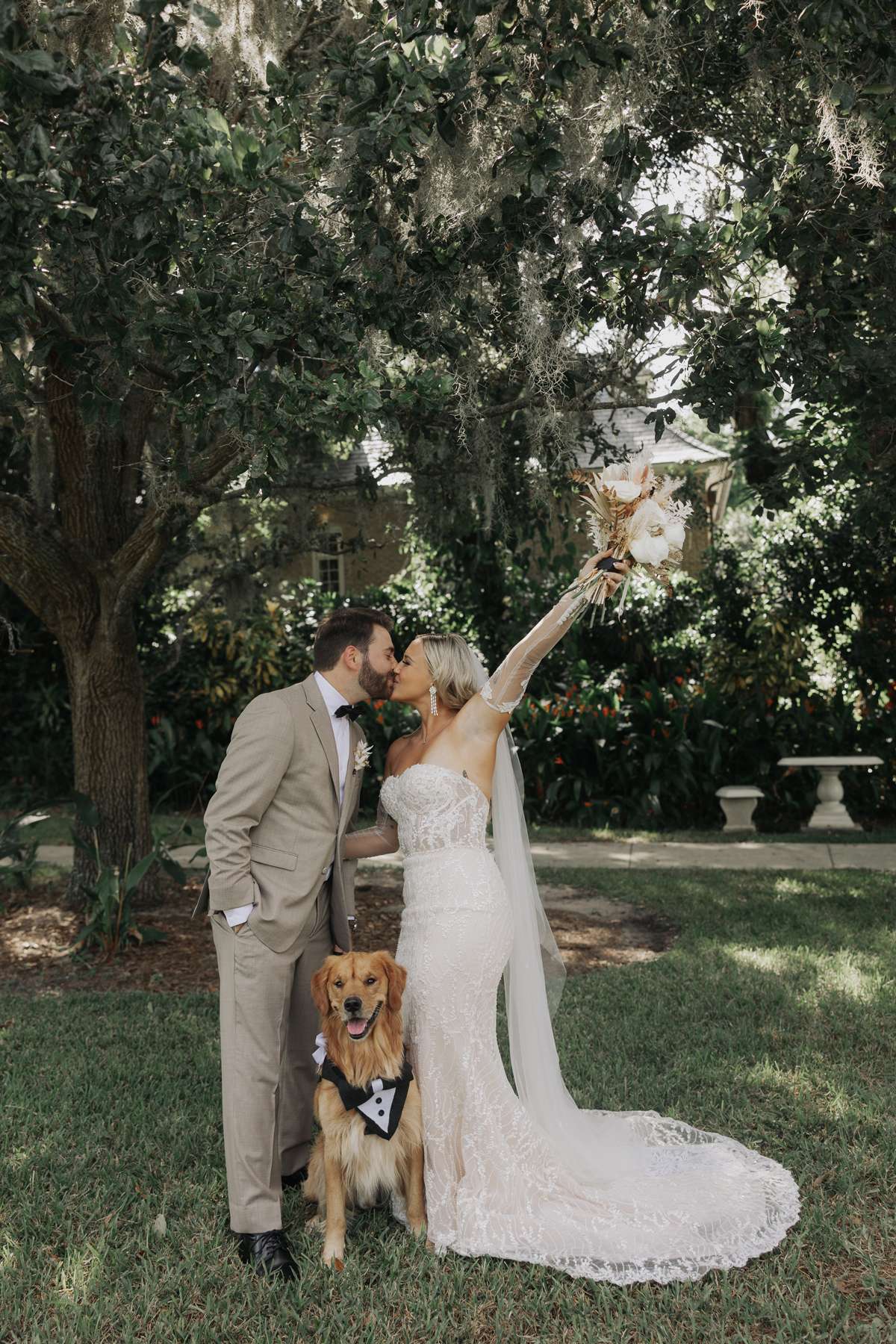 In an industry where following tradition and trends is often way easier than carving your own path, Heaven and Chris decided early on in their engagement that they wanted to do things in their own way. A wedding with celestial bohemian flair was crafted, intertwined with their shared passions for Star Wars and Halloween.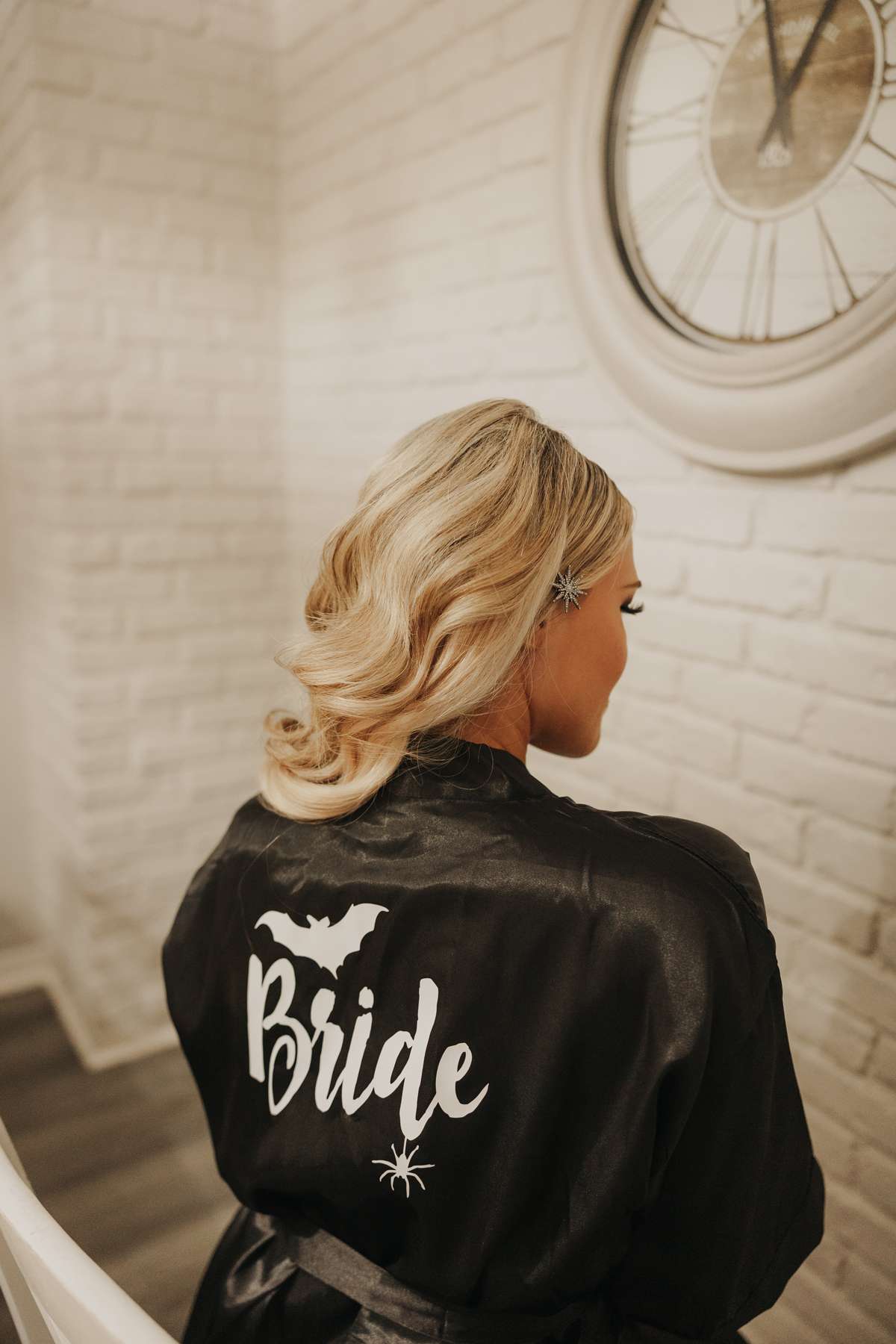 "I followed all the typical bridal Instagram accounts as I was planning our wedding and I felt very sad that both my and my fiance's interests were not represented", Heaven told us. "We are both huge nerds and that has been a very foundational part of our relationship. I couldn't find a lot of brides on social media that wanted to break the mold. While traditional weddings may be for some, that was my own personal nightmare!"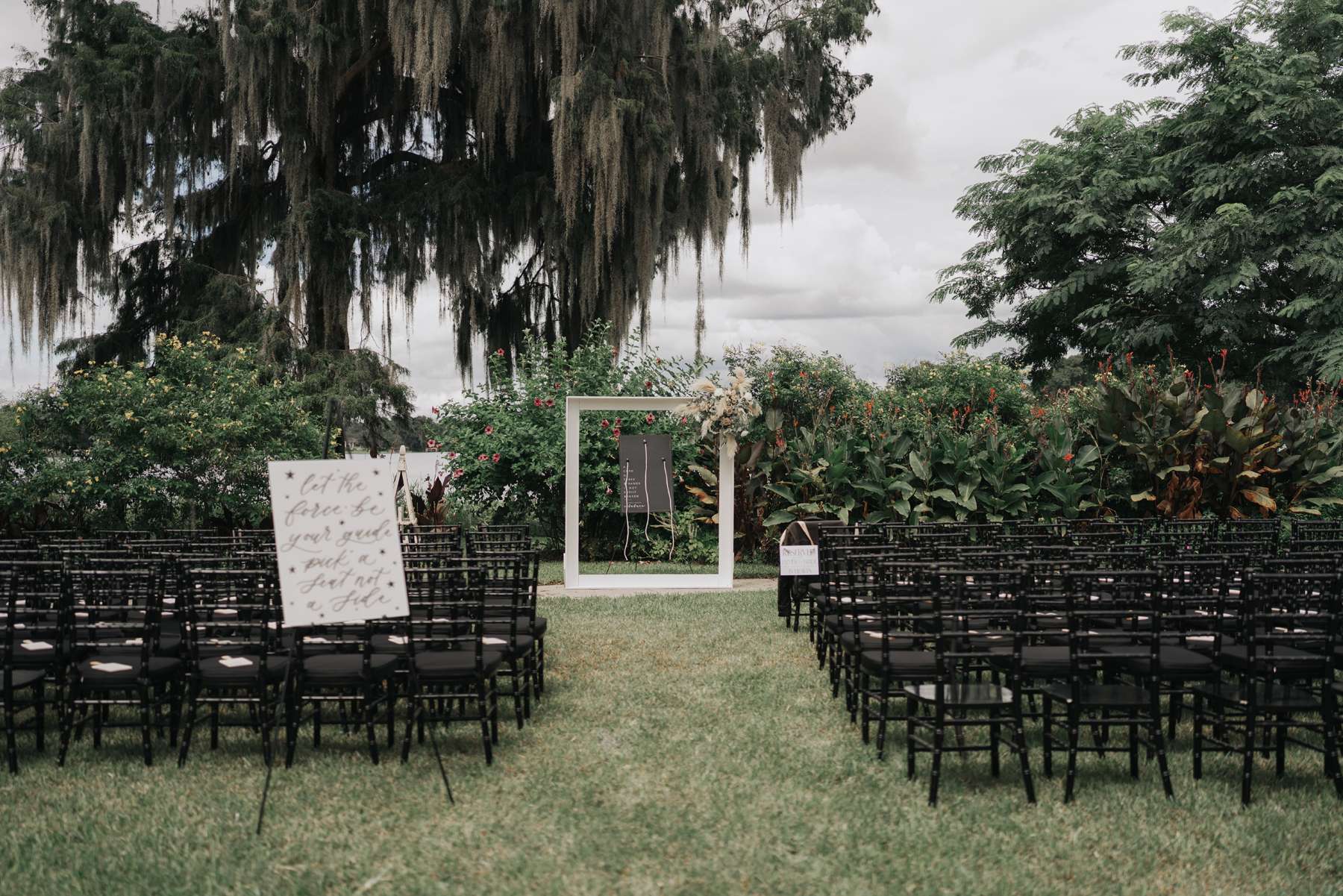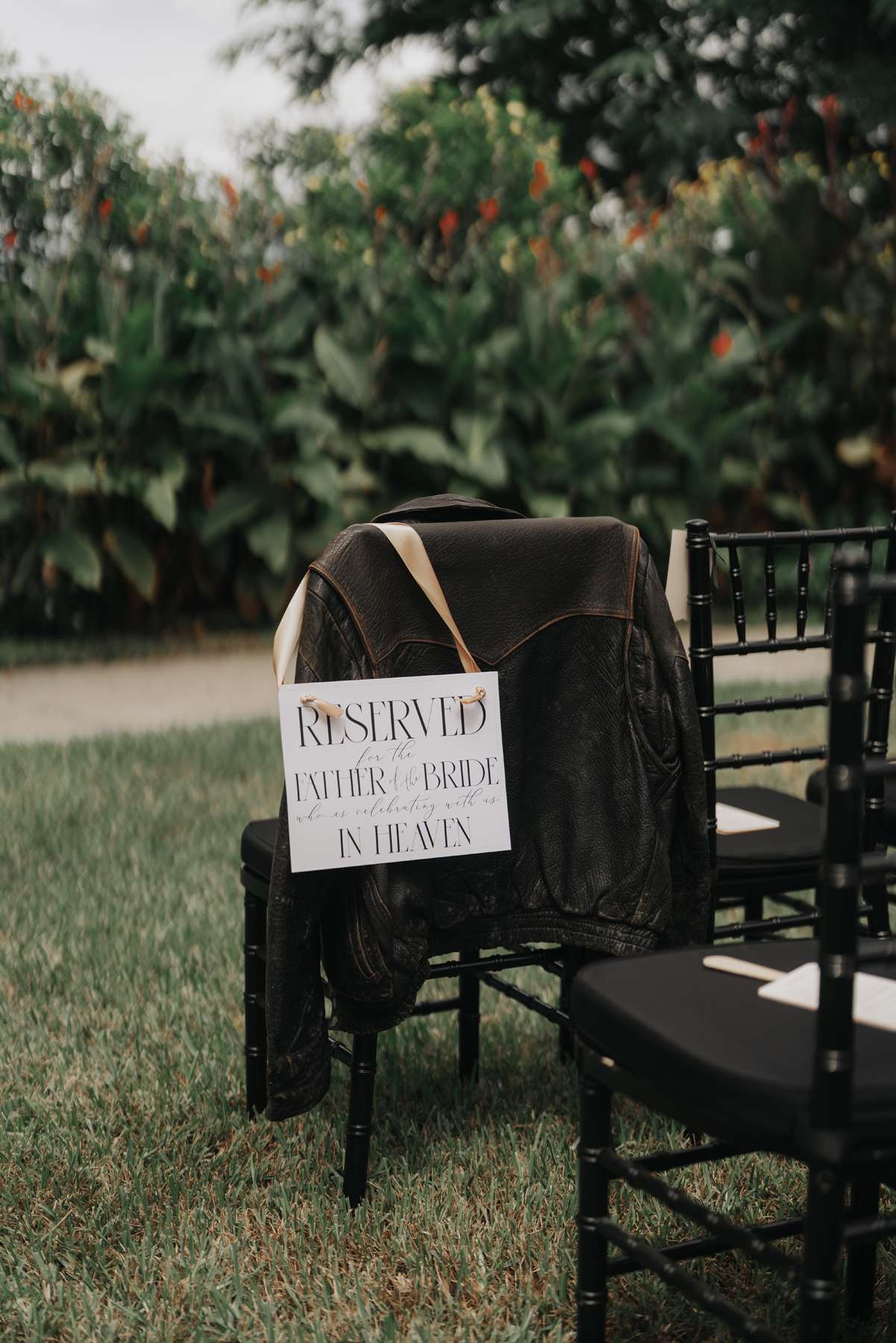 The wedding, held at The Capen House in Winter Park, Florida, was centred around Heaven and Chris as a couple. The bride continued, "Many couples get so caught up in pleasing everyone else that they don't throw in any cute, small details that tell their love story. By using our interests and passions, I was able to create a day that was uniquely ours."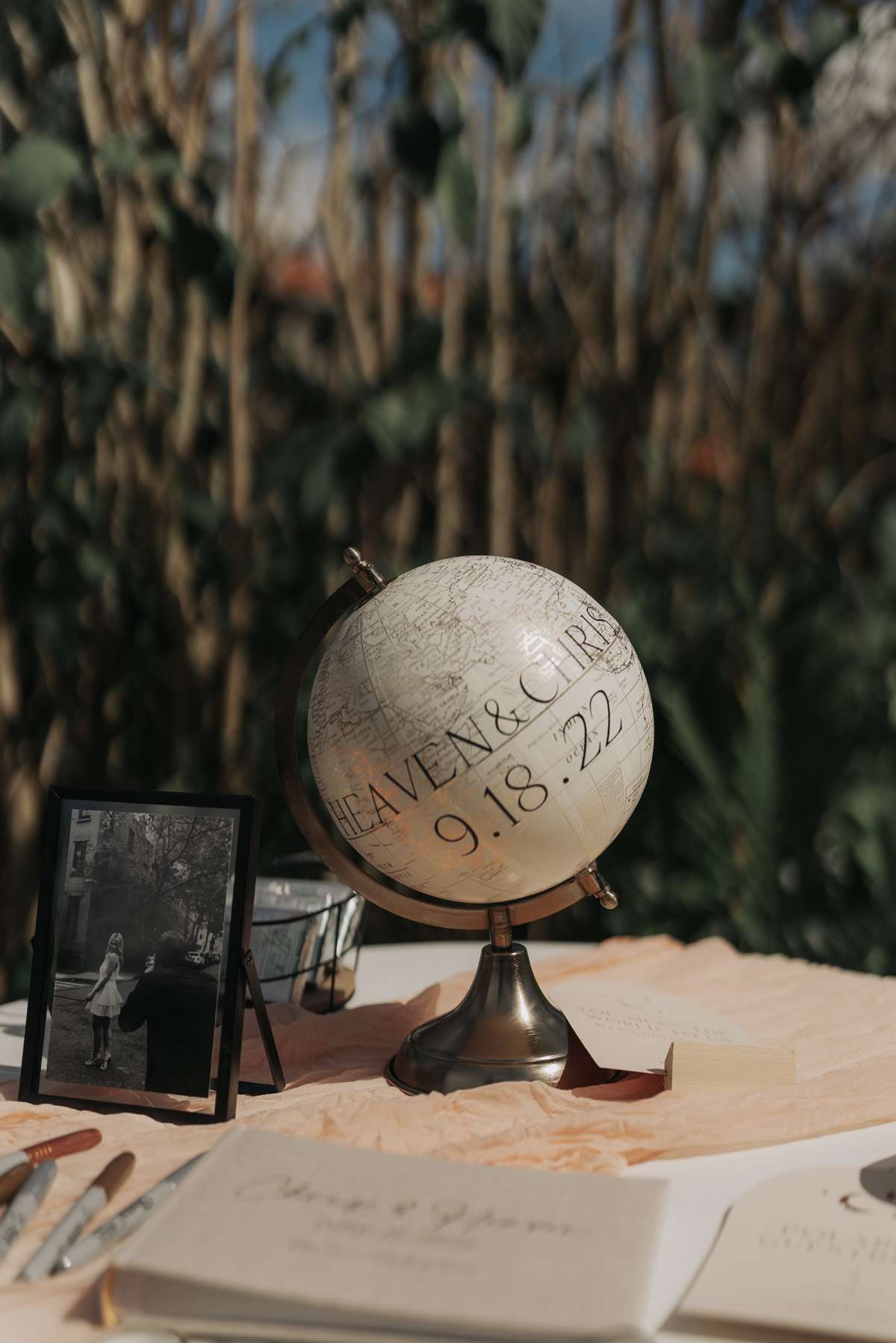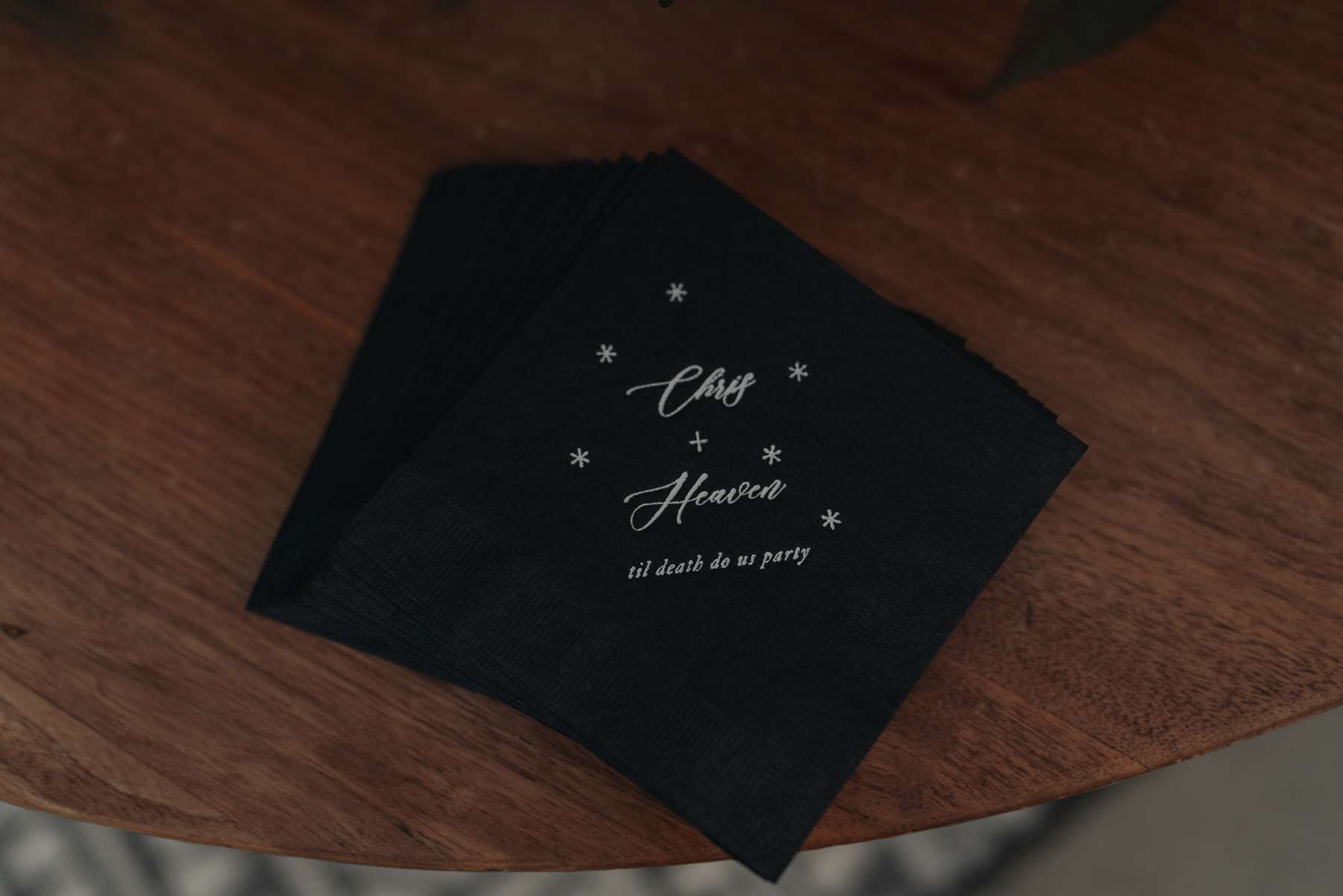 The ceremony was a special moment of emotions and creativity. Not having Heaven's dad, who passed away in 2021, there was particularly difficult, but thy were able to honour him by leaving a chair for him at the front. A string quartet set the stage, playing melodies from Star Wars, Harry Potter, Nightmare Before Christmas, Bridgeton and Zelda. The couple's golden retriever, Zeke, stole everyone's hearts as he was part of their ceremony, too.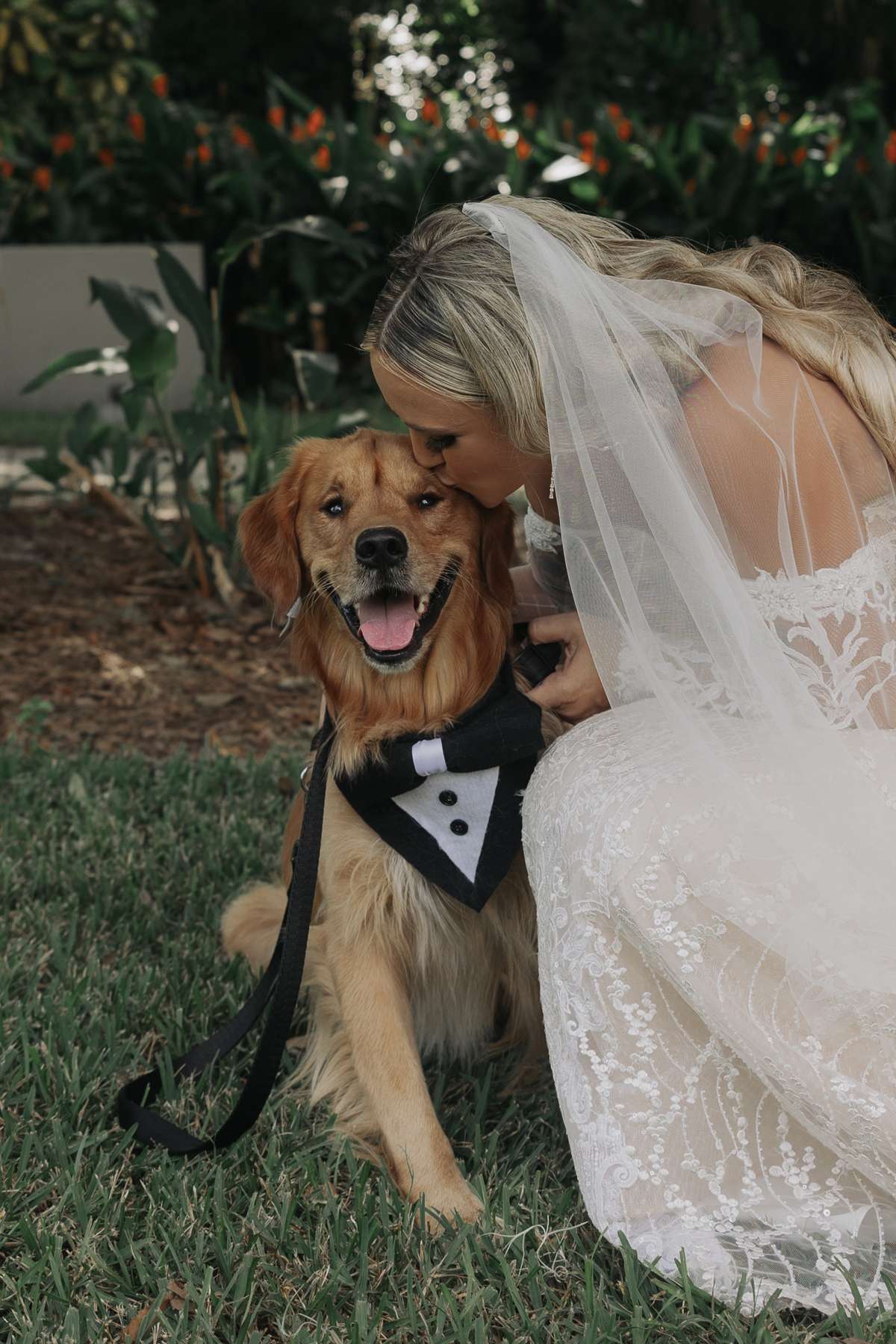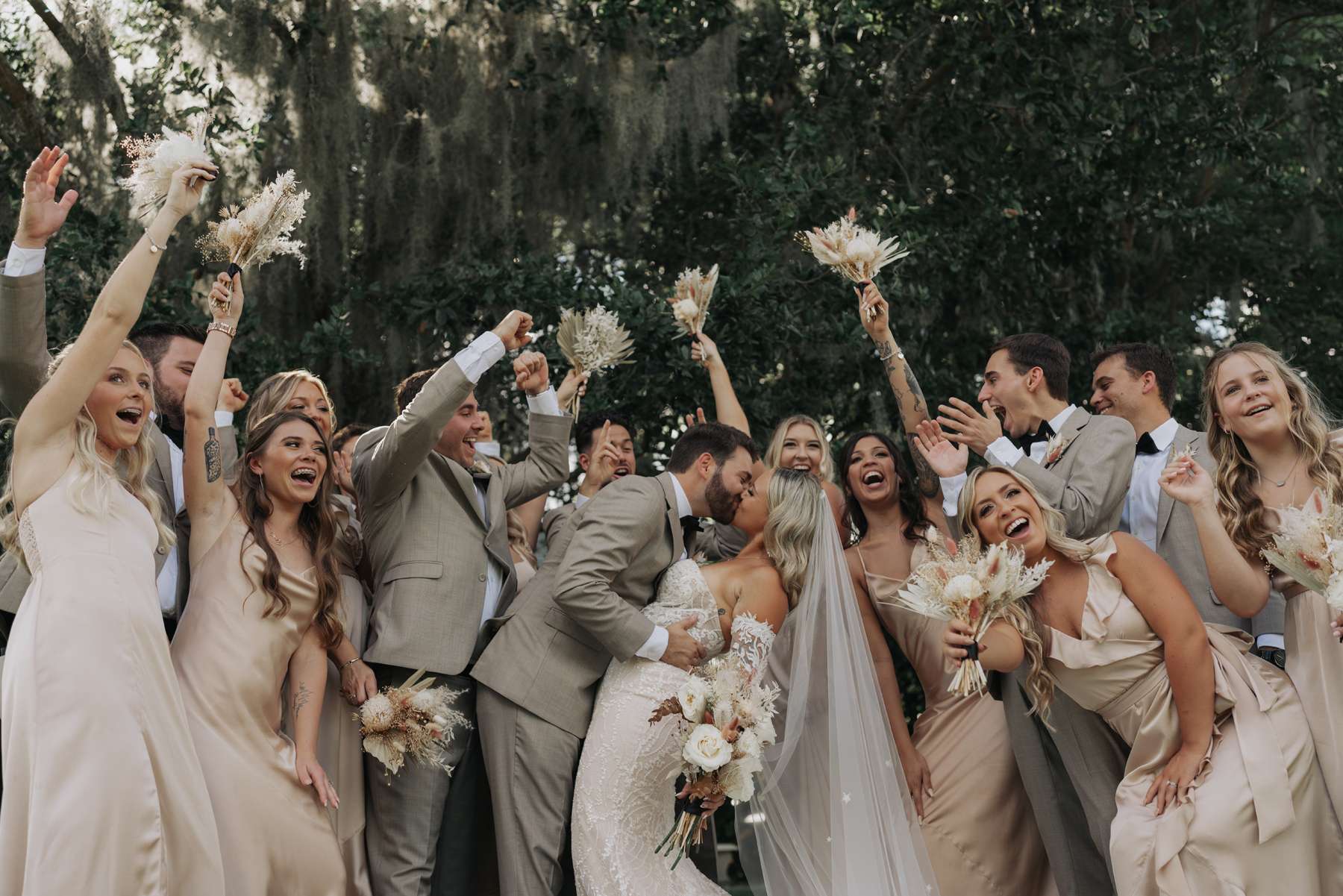 When asked what her favourite part of the day was, the bride told us everyone loved the ice cream truck and their DJ who played their favourite 'scene kid' tunes however their real highlight was a private moment which the two of them shared during the reception. "We snuck away to do a boudoir book opening and private garter removal" she said, "These photos ended up being super sexy and it was so fun much to sneak away! It was spicy!"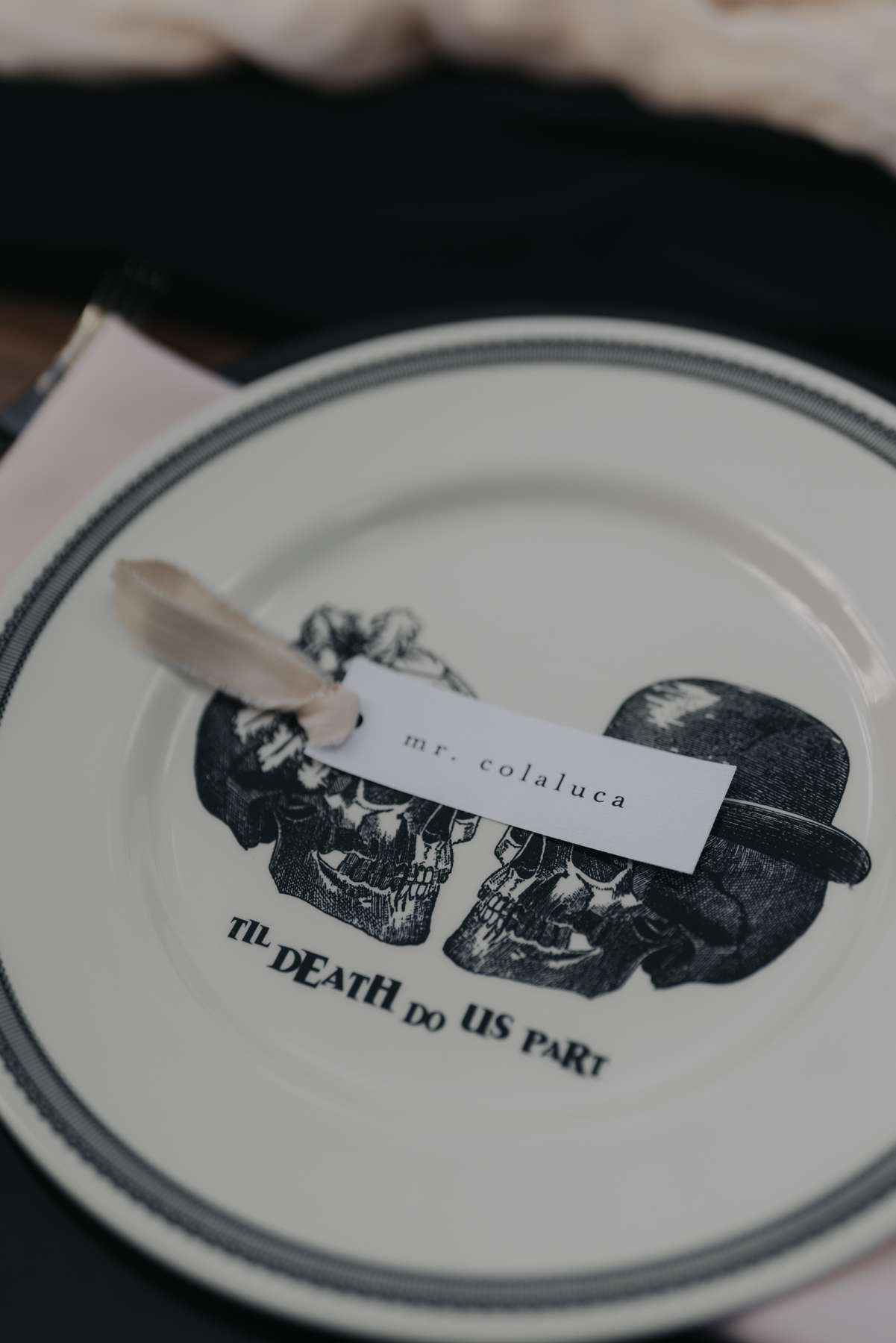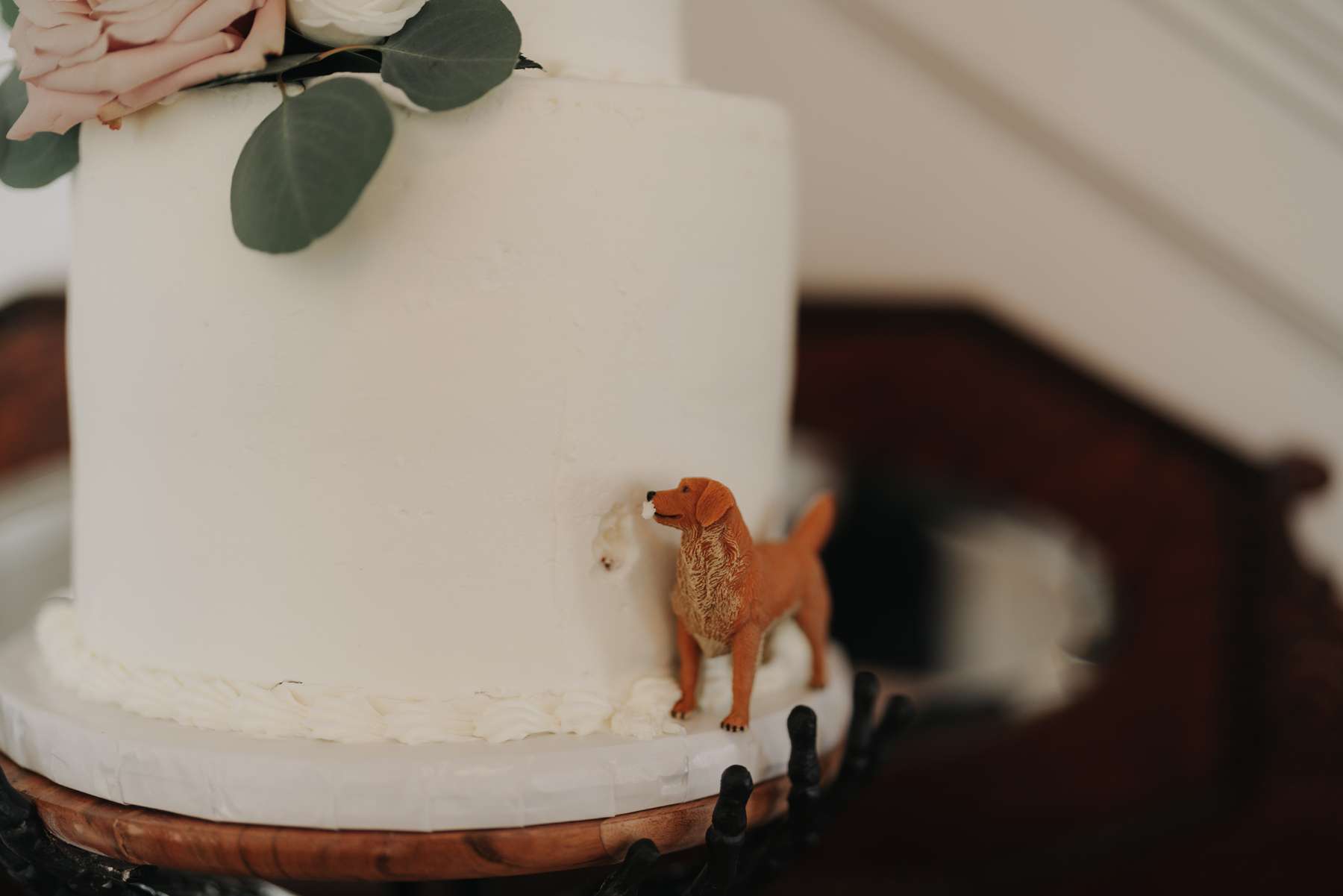 "Being a creative individual, I LOVED getting to fully plan the entire wedding", Heaven concluded. "I had so much fun thinking of small details to implement and the overall design. I wanted our guests to walk away going 'that was the most Heaven and Chris event ever'.