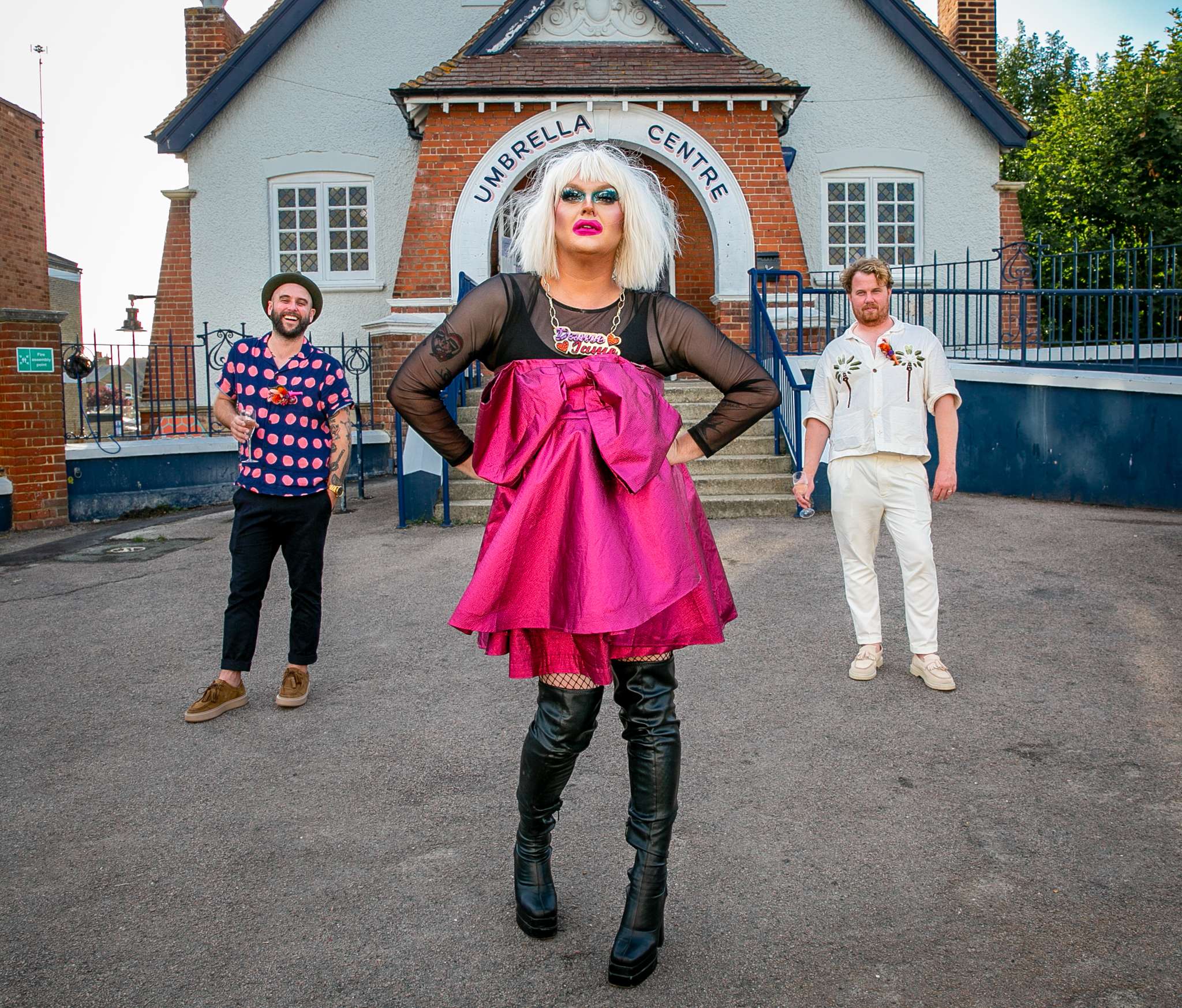 Aarron and Ian's wedding was a vibrant and casual affair that started with a ceremony on West Beach in Whitstable, with a lively reception at The Umbrella Centre. As professionals in event design and prop building, the couple's wedding was a true reflection of their creativity and love for all things colourful.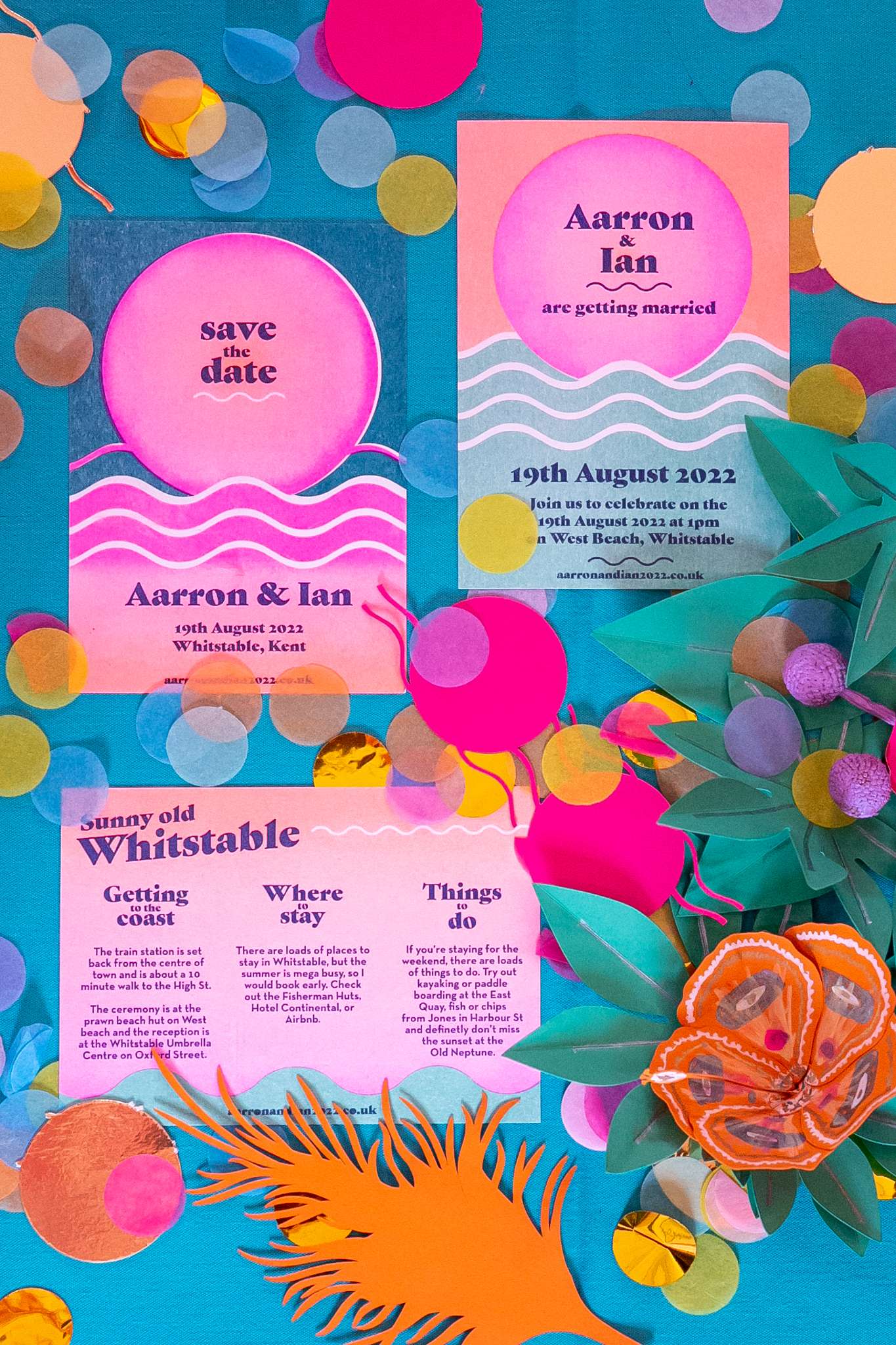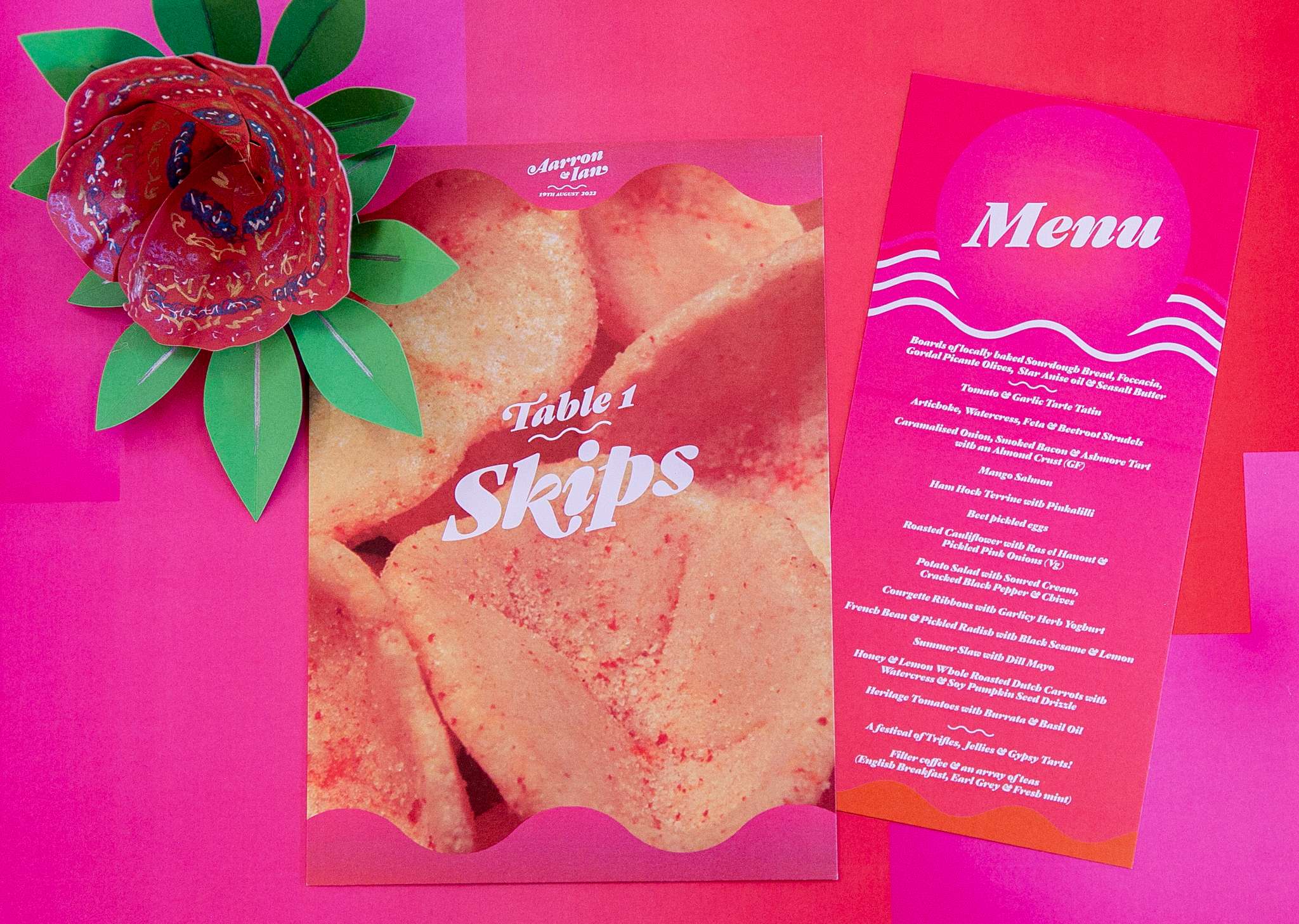 The couple's meeting, although initially online, turned out to be a serendipitous connection. Growing up just a stone's throw away from each other in Whitstable and Canterbury, their shared roots and love for their hometown served as the foundation for their wedding inspiration.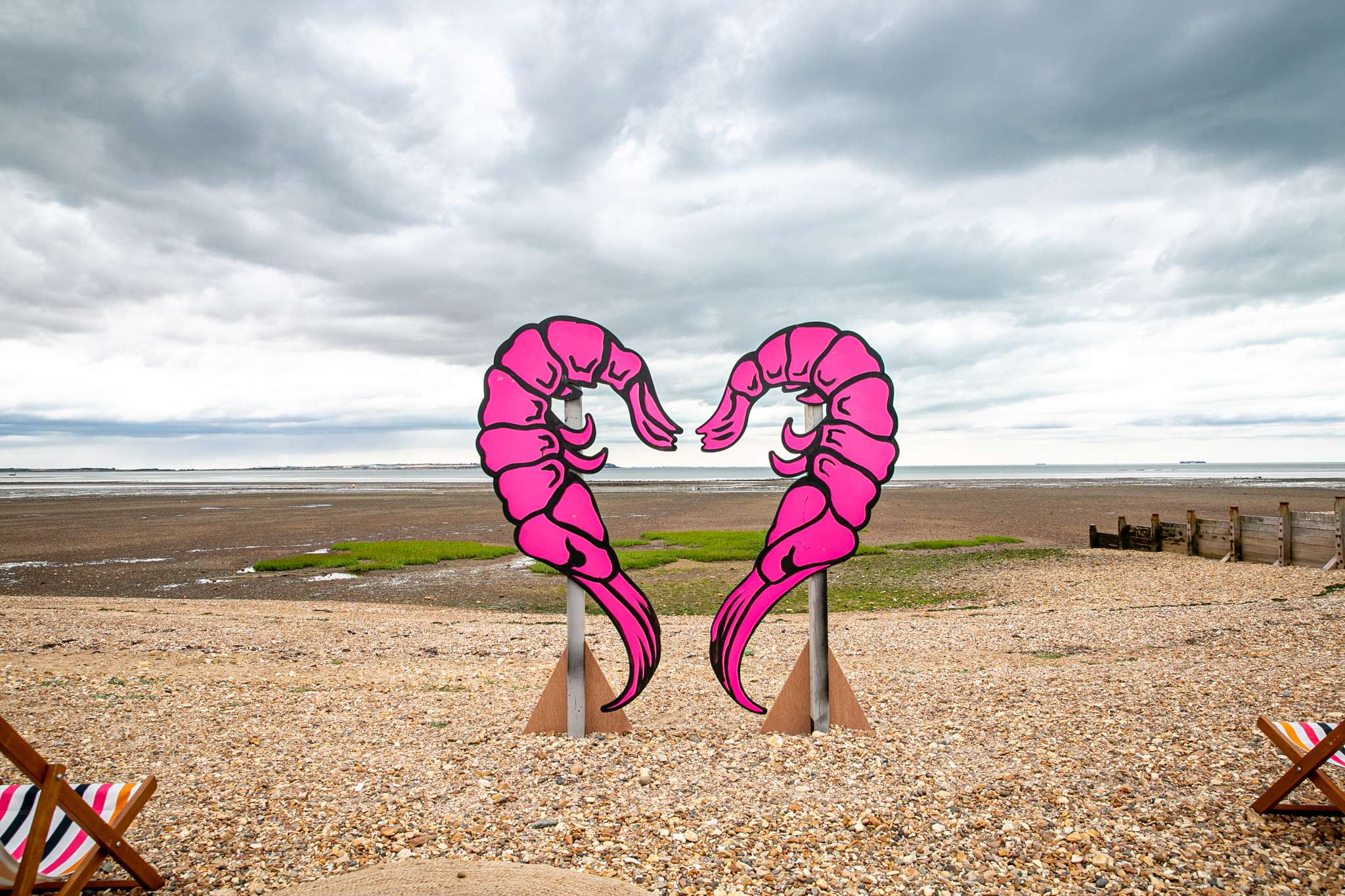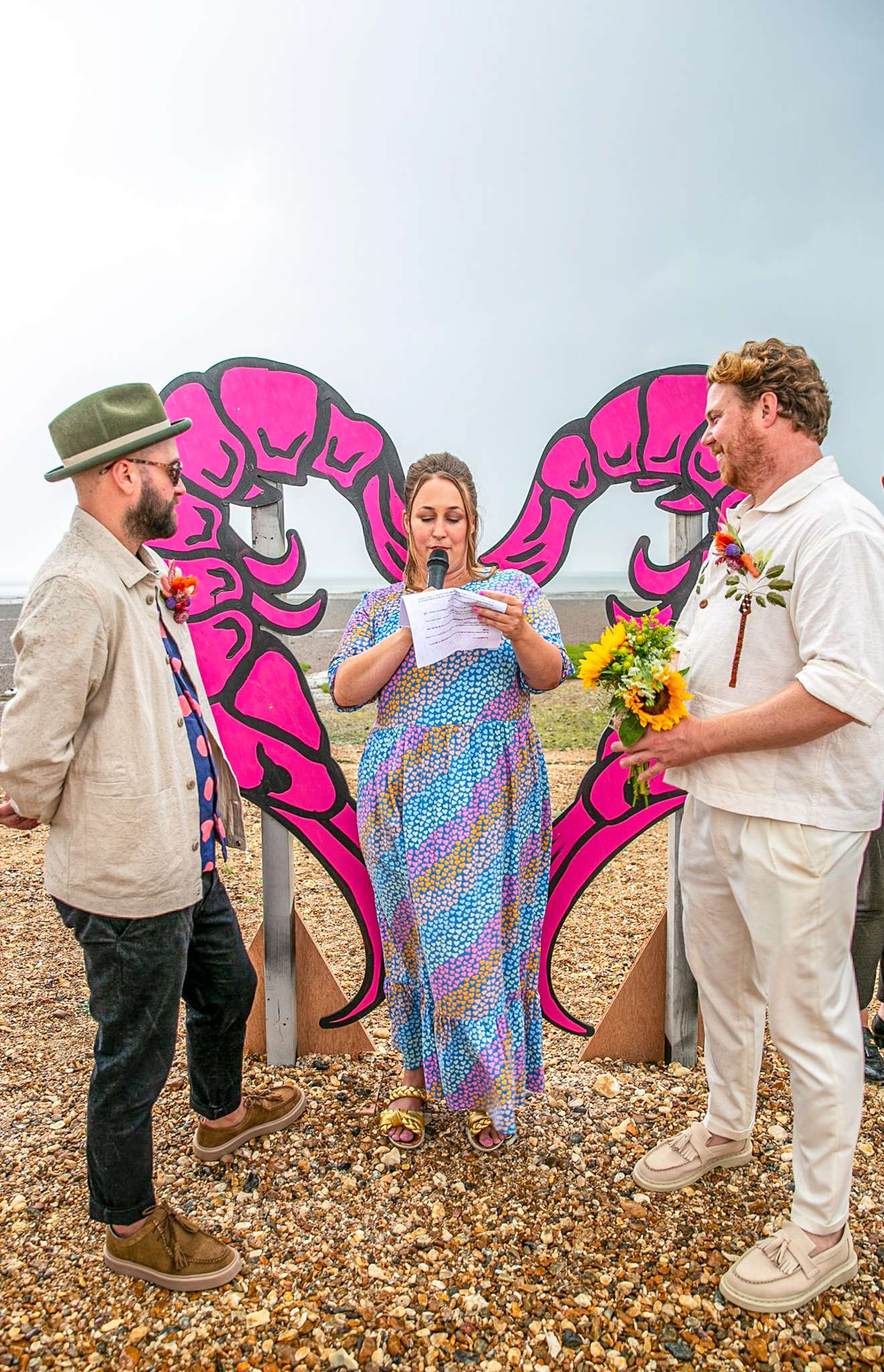 Describing their wedding theme as "colourful and casual", Aaron and Ian focused on creating a fun and joyous celebration. They brought their expertise in event design to the forefront, building and designing elements that resonated with their personal taste and style.
"We just wanted to have a really fun party", they told us, "We had our best friend as the celebrant, the most amazing host Dame Jame, and I think Whitstable and the venue had never had anything quite like it!"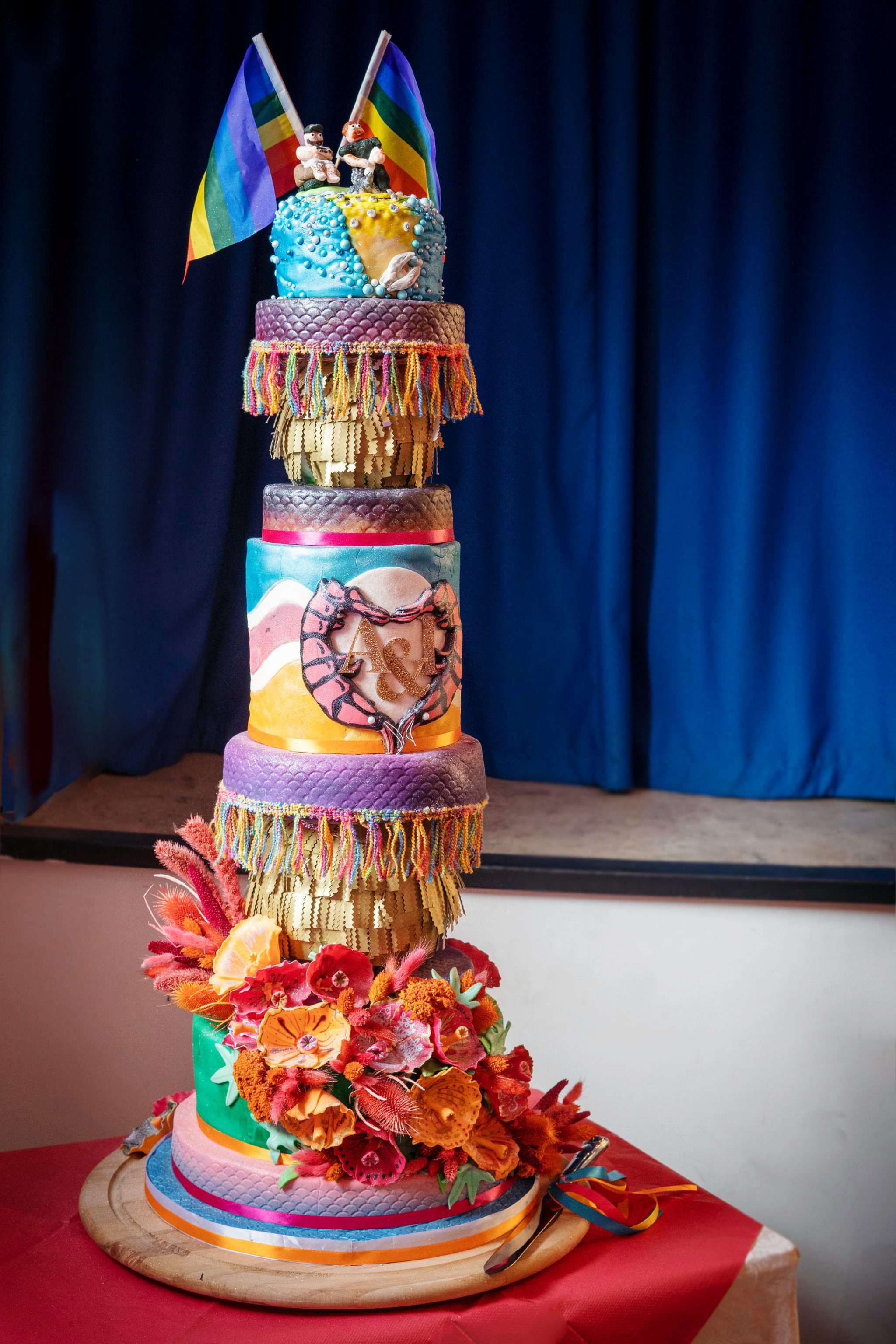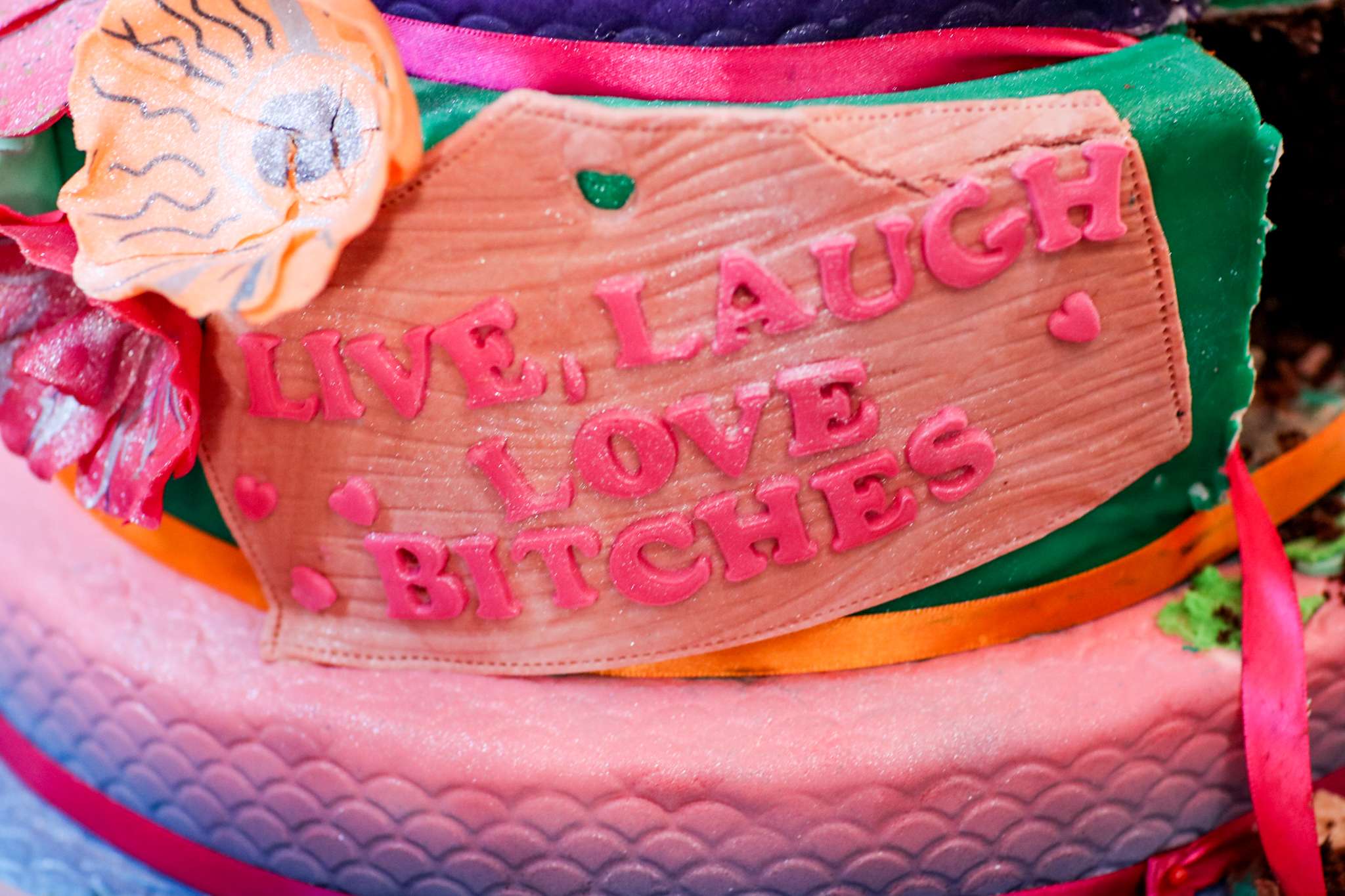 Planning a wedding can be a daunting task, and Aaron and Ian realised just how much was involved in the process. Thankfully, they had the guidance of Liz, their wedding planner, who helped them navigate the many details they hadn't initially considered. "We did a lot of DIY including making the invites, the DJ booth, the bar and all of the props", the continued,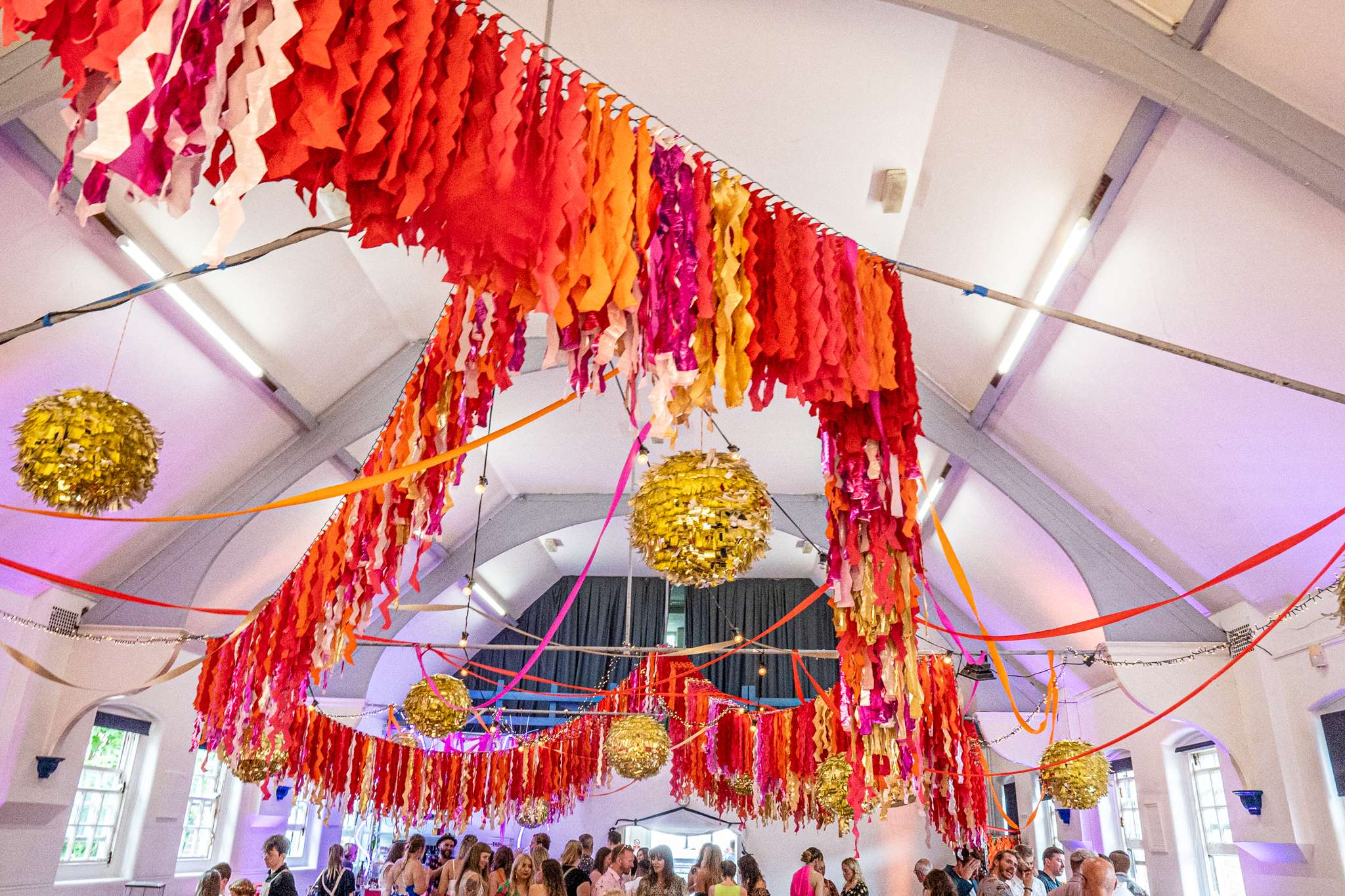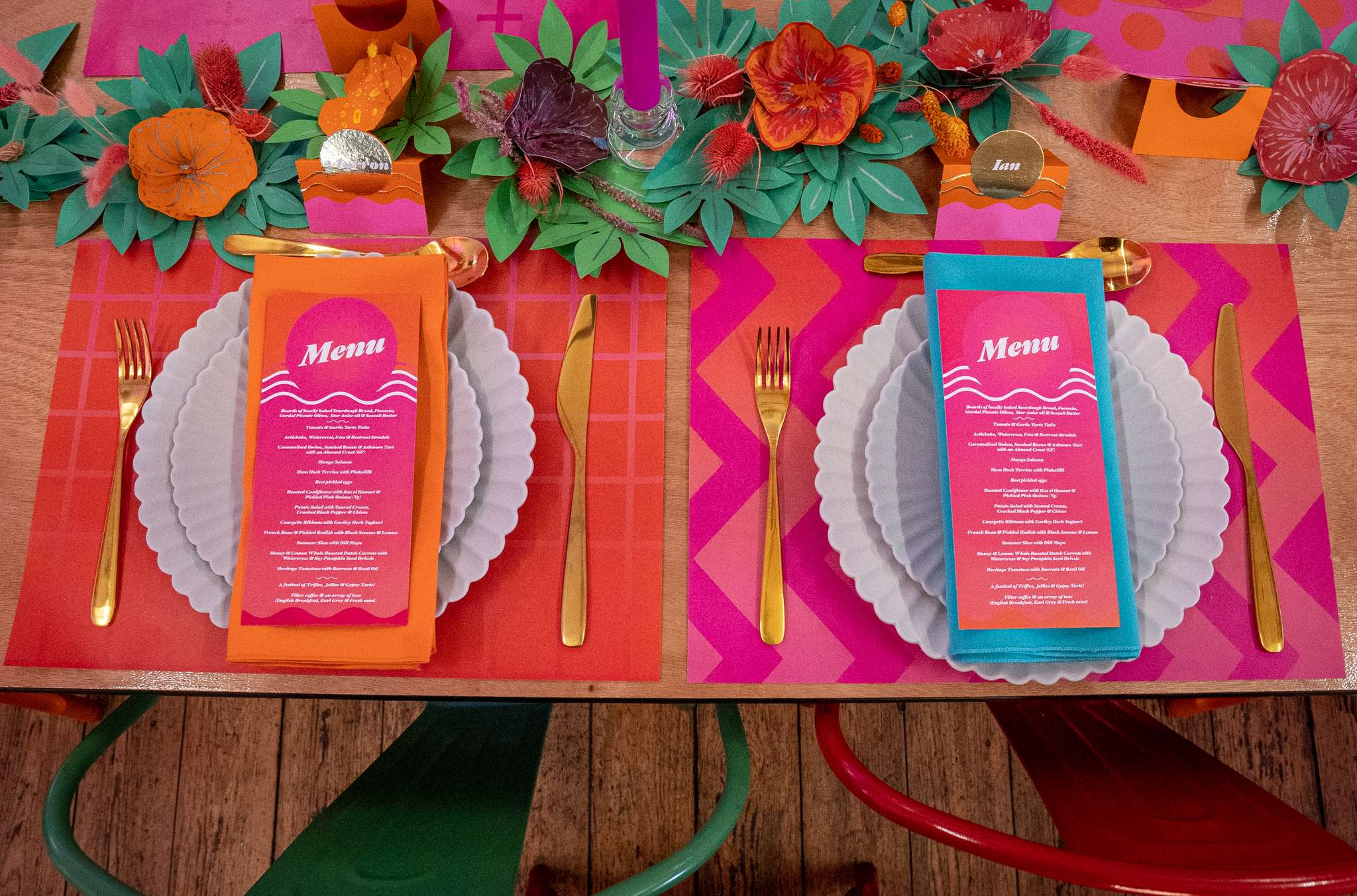 "The Prawn heart for the beach was favourite project we also did all the decorations in the hall ourselves. We had canopies of fabric, gold disco balls and metallic screamers from the celling. We did everything for the tables too from the menus all the way down to all the table mats and decorations." Dame Jame also curated an incredible playlist that had everyone dancing nonstop.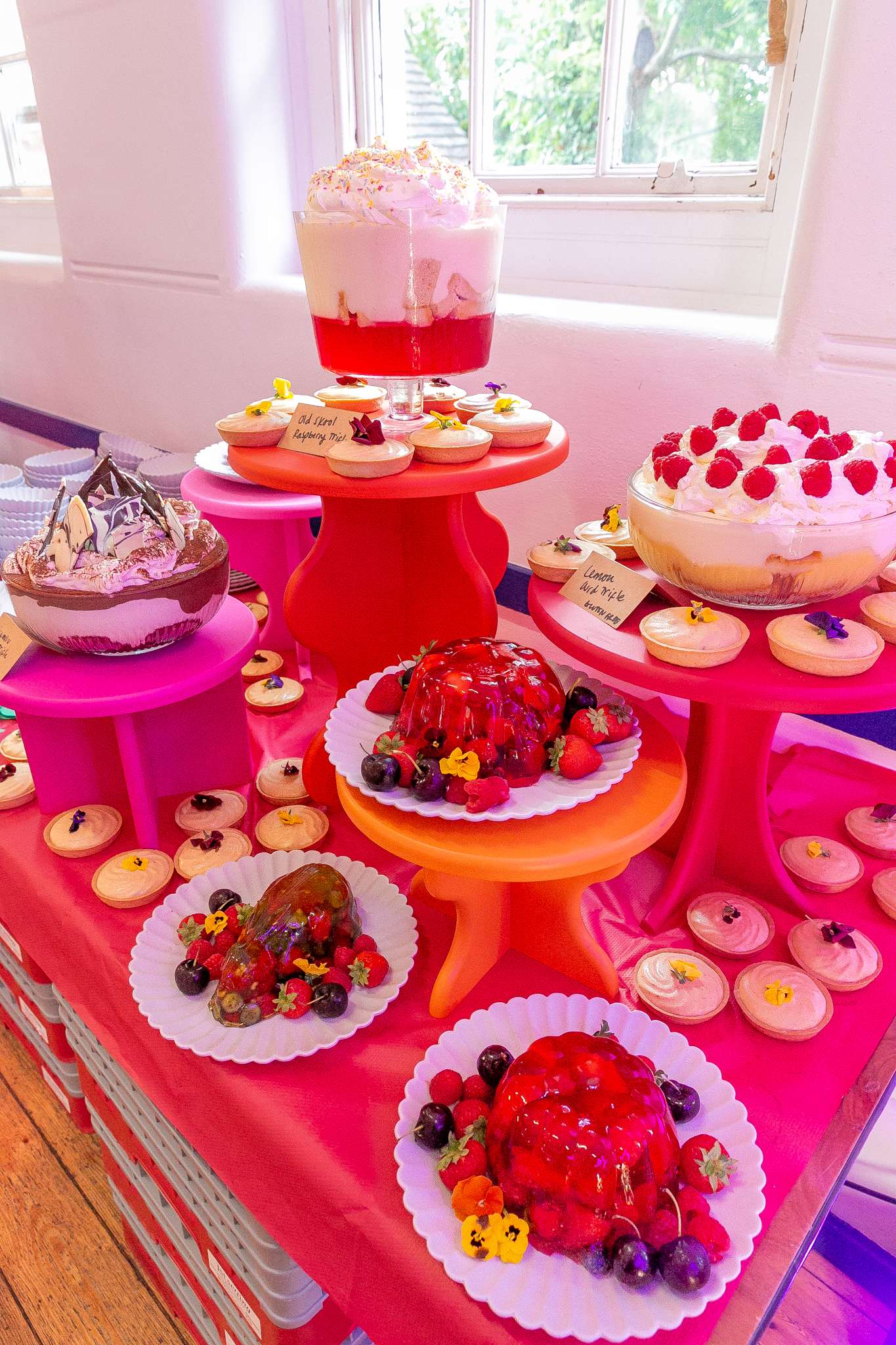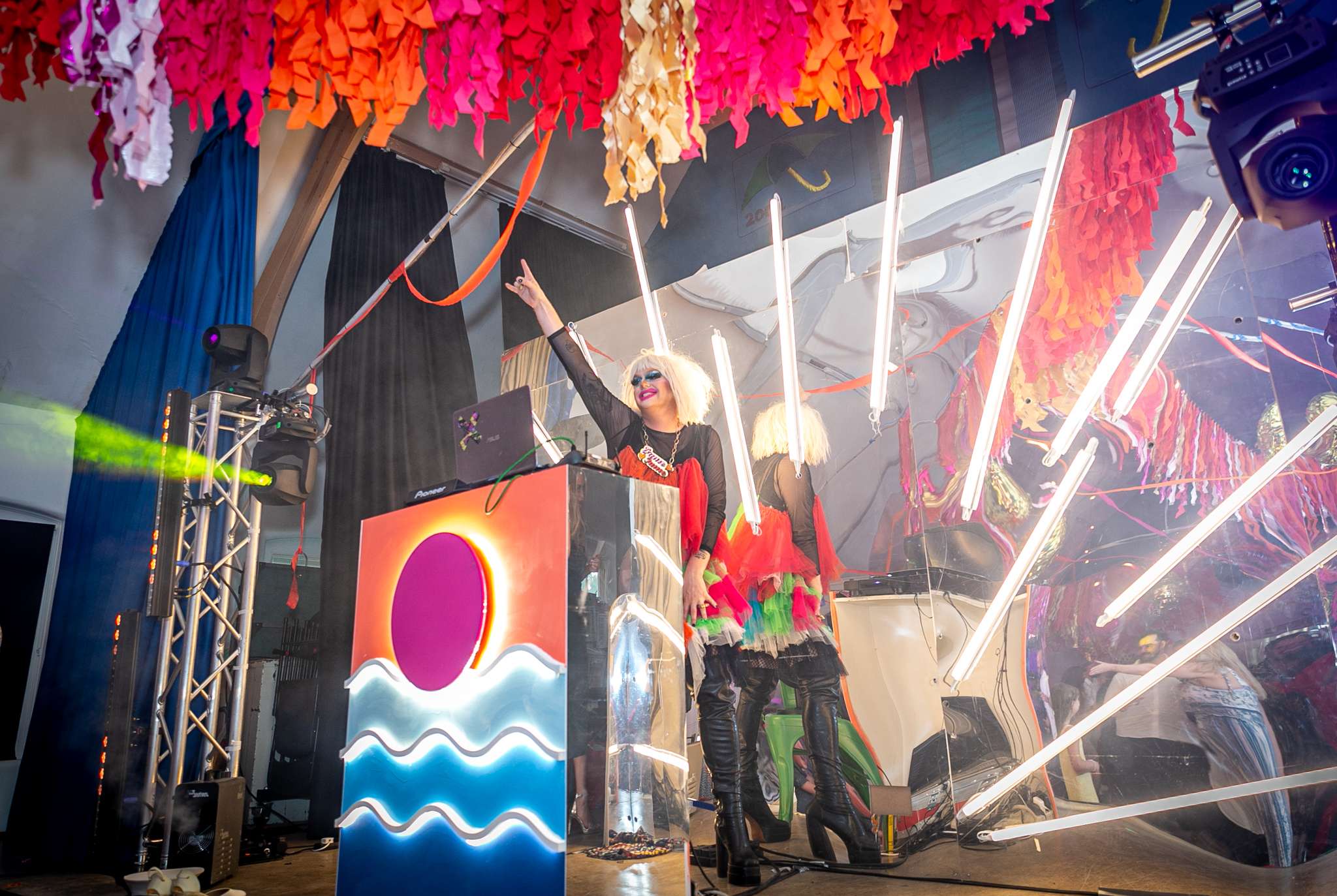 Reflecting on the wedding planning process, Aaron and Ian found joy in building and crafting the various elements that made their wedding special. They poured their hearts into every detail, and it showed, "All of it was amazing", they responded when we asked about their favourite parts of the day. "There was so many great moments."