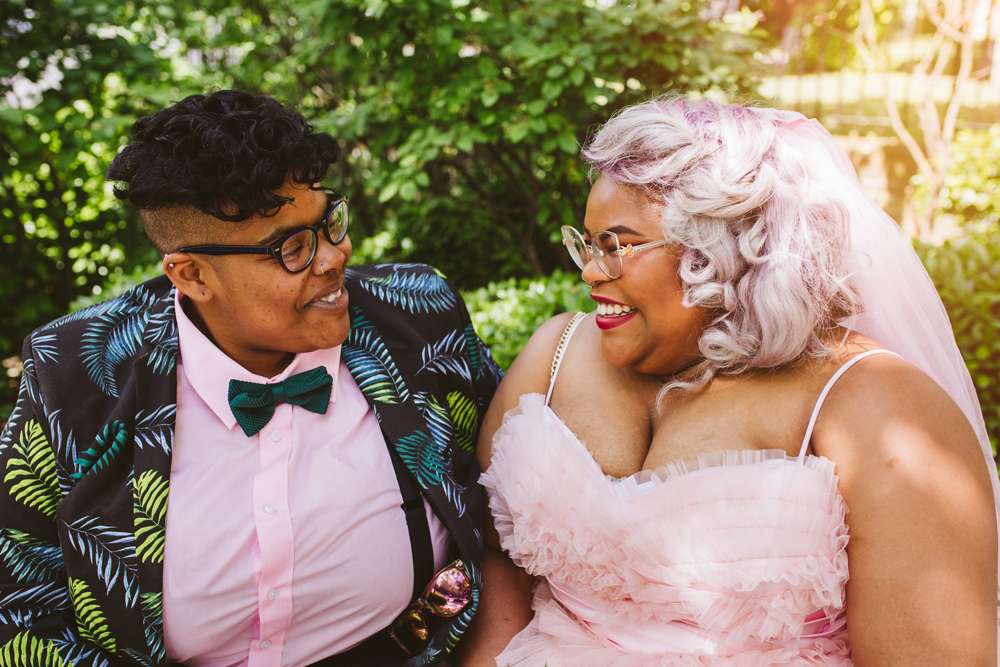 Your wedding alone doesn't have the power to save the world, but it does have the power to make you, your partner, and your guests very happy, and in the process, the choices you make for how to celebrate can help the wedding industry, a place known for its gender stereotypes, sexism, consumerism, ableism, and racism become a little less terrible. Jen Siomacco, Editor-in-Chief of Catalyst Wedding Co. shares some of the things to look out for when choosing your wedding suppliers.
The key to having a bad ass wedding that you remember fondly, both for the vows you make and the fun that's had, is to craft a day that is true to you, your partner and your shared priorities and values. Between global warming, Brexit, Trump and a variety of other political and cultural issues currently at play in the world, it can be hard to know how to best reflect your values in a way that doesn't detract from the joy you want to feel on this very important day.
Regardless of what style of wedding you want, you'll need to choose the right suppliers to help bring your dream wedding to life. So, how do you find ones who also share your values? With thousands of different suppliers to choose from, this can be a daunting task. Thankfully,
there are a number of great resources for finding equality-minded vendors: Rock n Roll Bride (of course) Catalyst Wedding Co., Nu Bride, Smashing the Glass, Equally Wed, Love Inc., Munaluchi Bridal, A Practical Wedding, Dancing with Her and H&H Weddings are just a few publications that offer large directories of progressive wedding vendors who put diversity and LGBTQ+ inclusion at the centre of what they do.
If you are still having a hard time narrowing down your list of options, here are a few things that you can look for or ask suppliers in order to decide if they are the right fit for you and your values.