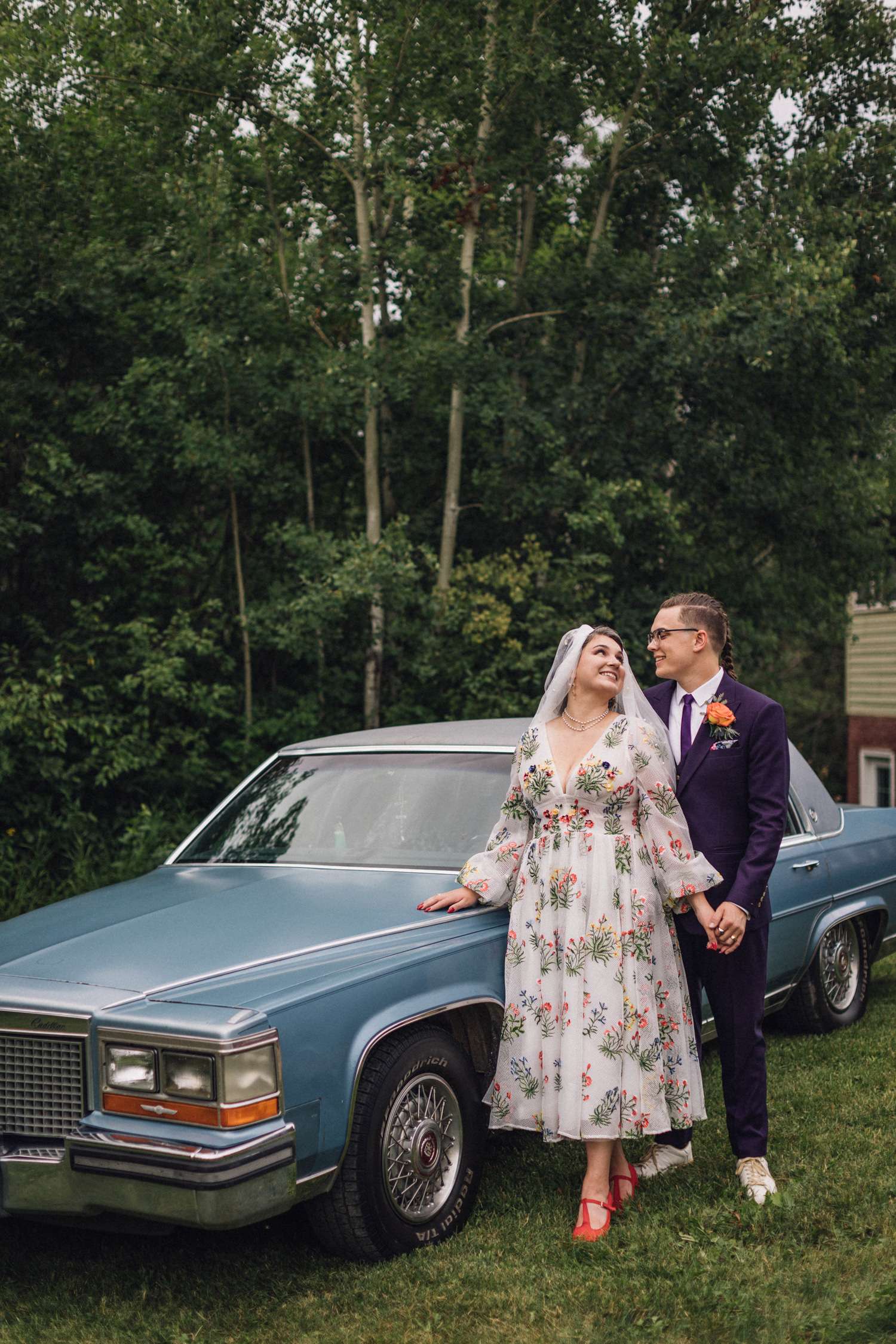 Armed with a budget of $7,000, Michaela and Matthew planned their wedding in just eight months. Drawing inspiration from the medieval, bohemian, fairy-esque weddings that they'd seen online, Michaela used jewel-toned and DIY elements to create their vision from start to finish.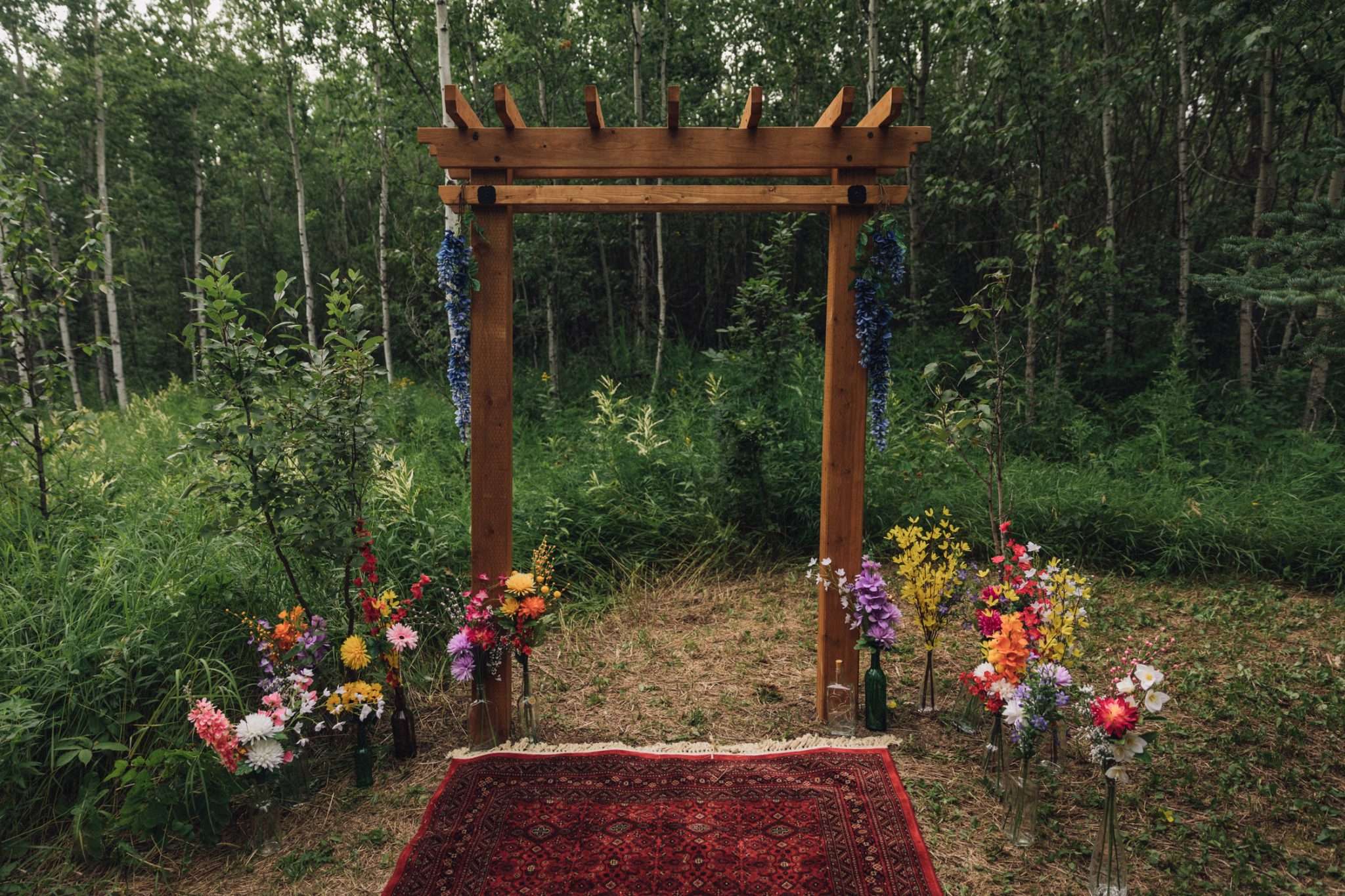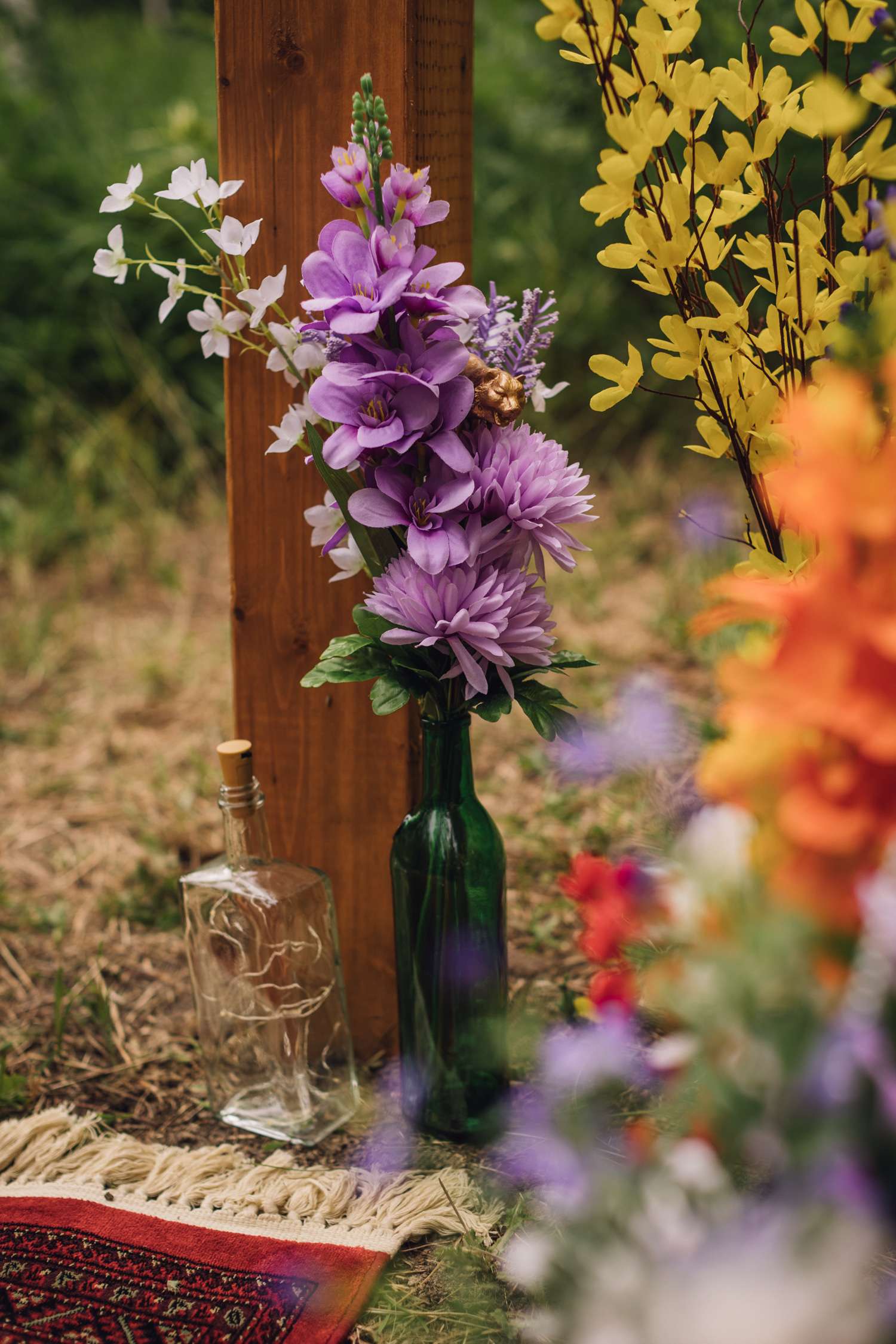 They were married in the bride's parents' home, and they build the pergola just for the event. "I think the most unique part of our wedding was that the we did everything ourselves", Michaela explained. "From helping my parents build the pergola, to hanging the individual flowers and creating the charcuterie boards."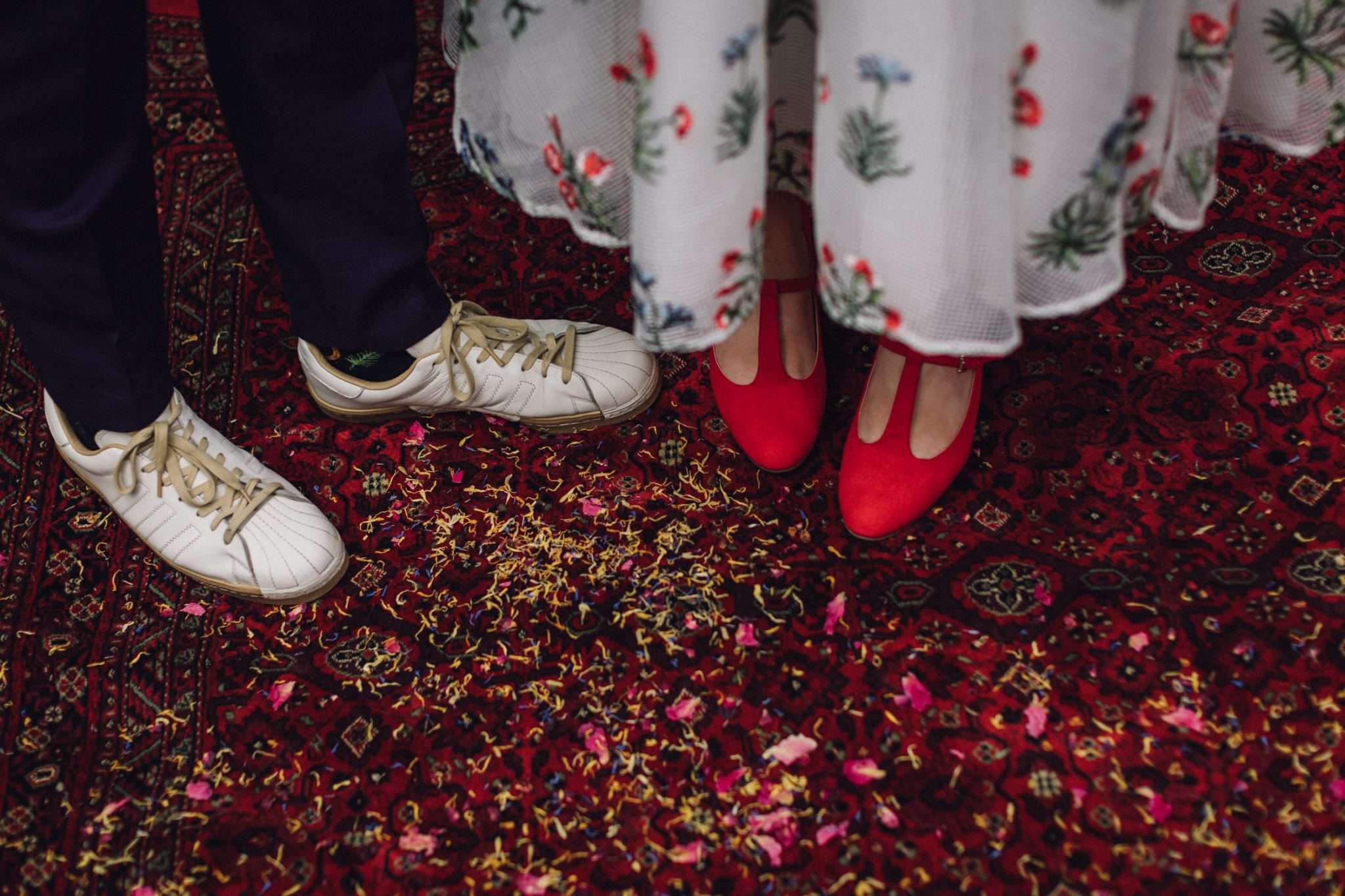 They also both went down unique routes for their outfits. The bride wore Teuta Matoshi's Wildflower Queen gown in a custom tea length, while the groom opted for a three-piece purple suit.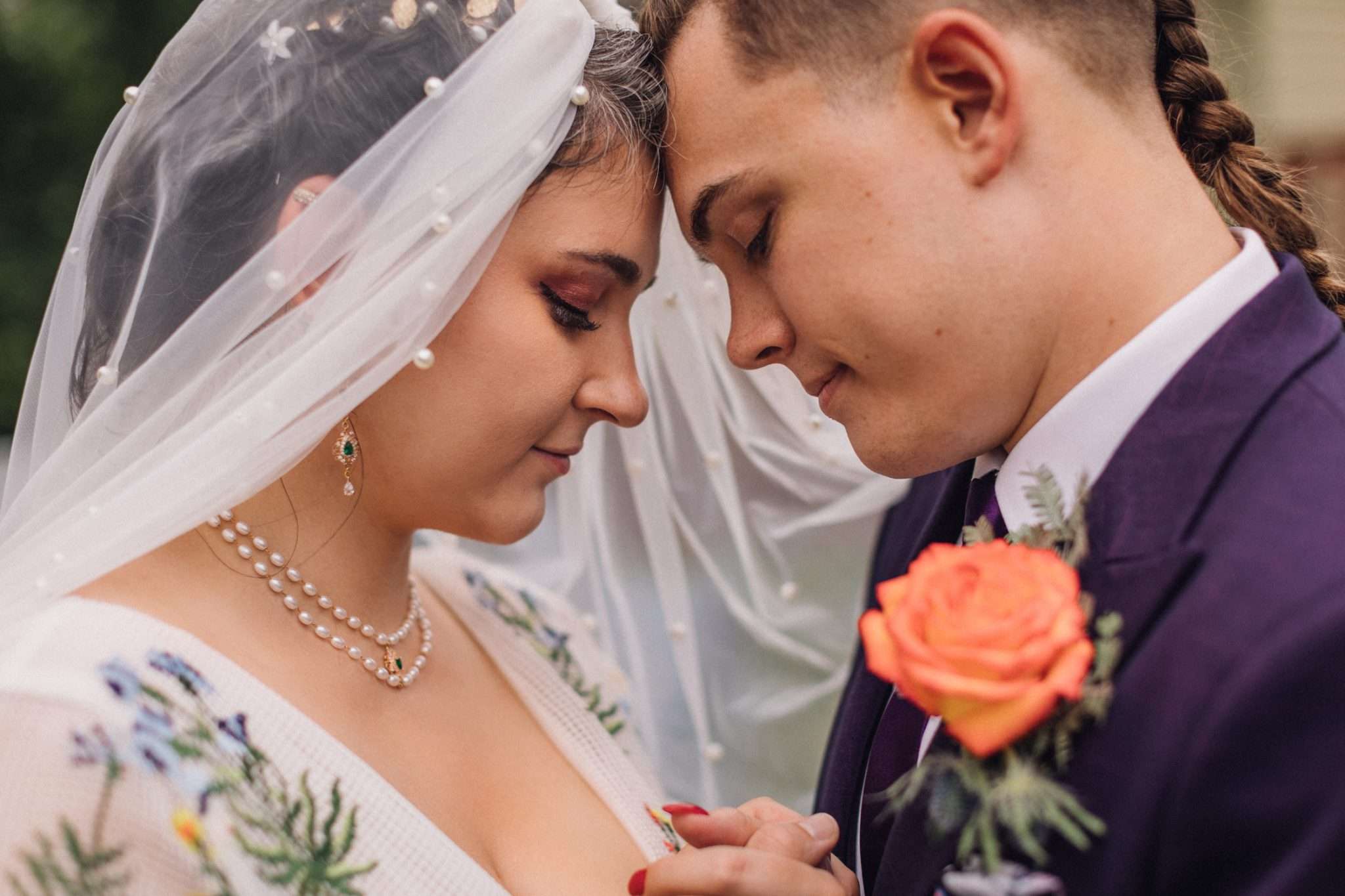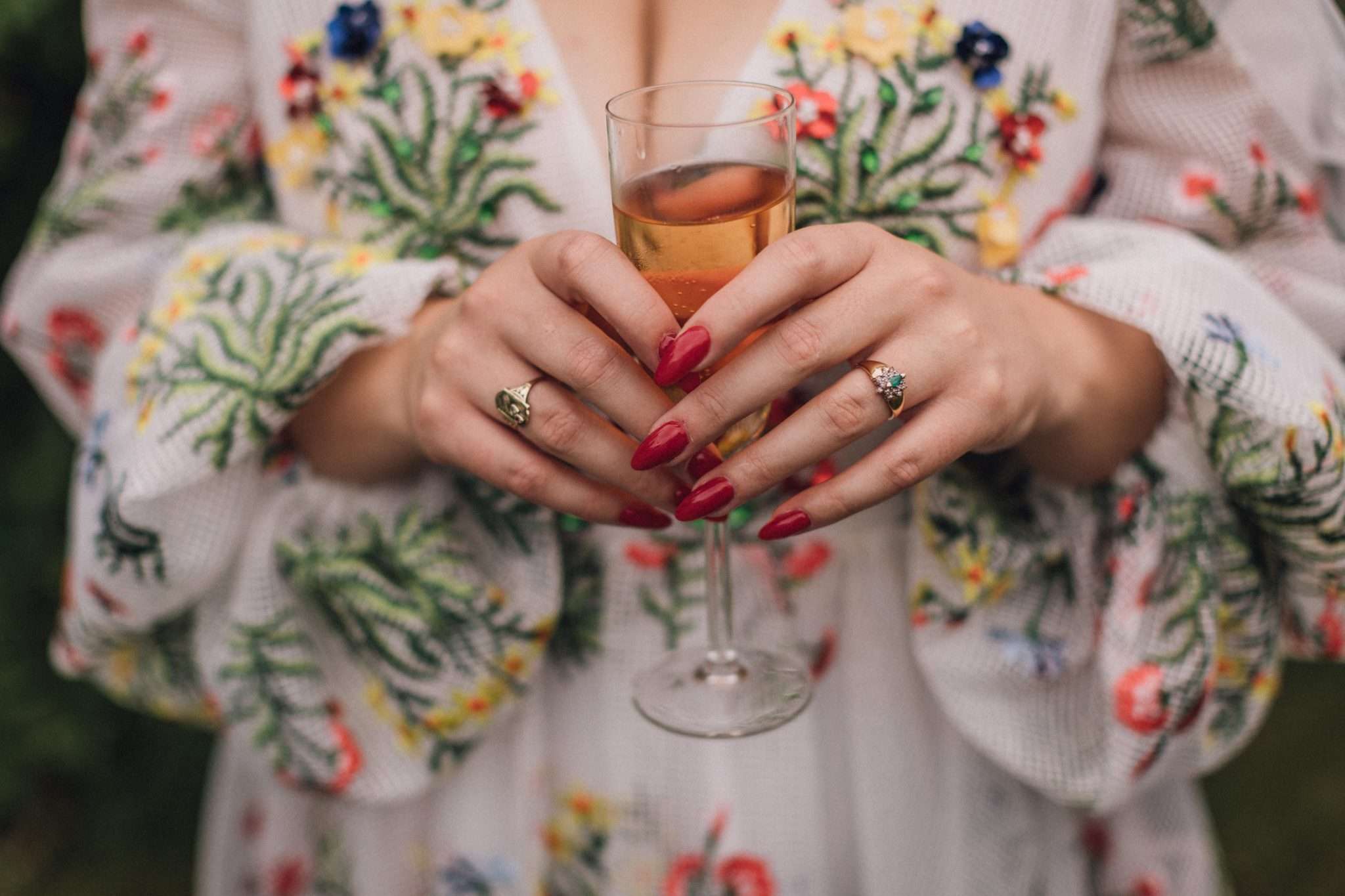 Their intimate ceremony was led by the bride's best friend, Ayden, and they only had their parents, siblings and a couple of very close friends in attendance. "We did our ceremony and big reception on two separate days (which I highly recommend)", the bride continued. "Only our close family was present for our actual ceremony, and then two weeks later we threw a huge party for our other friends and family."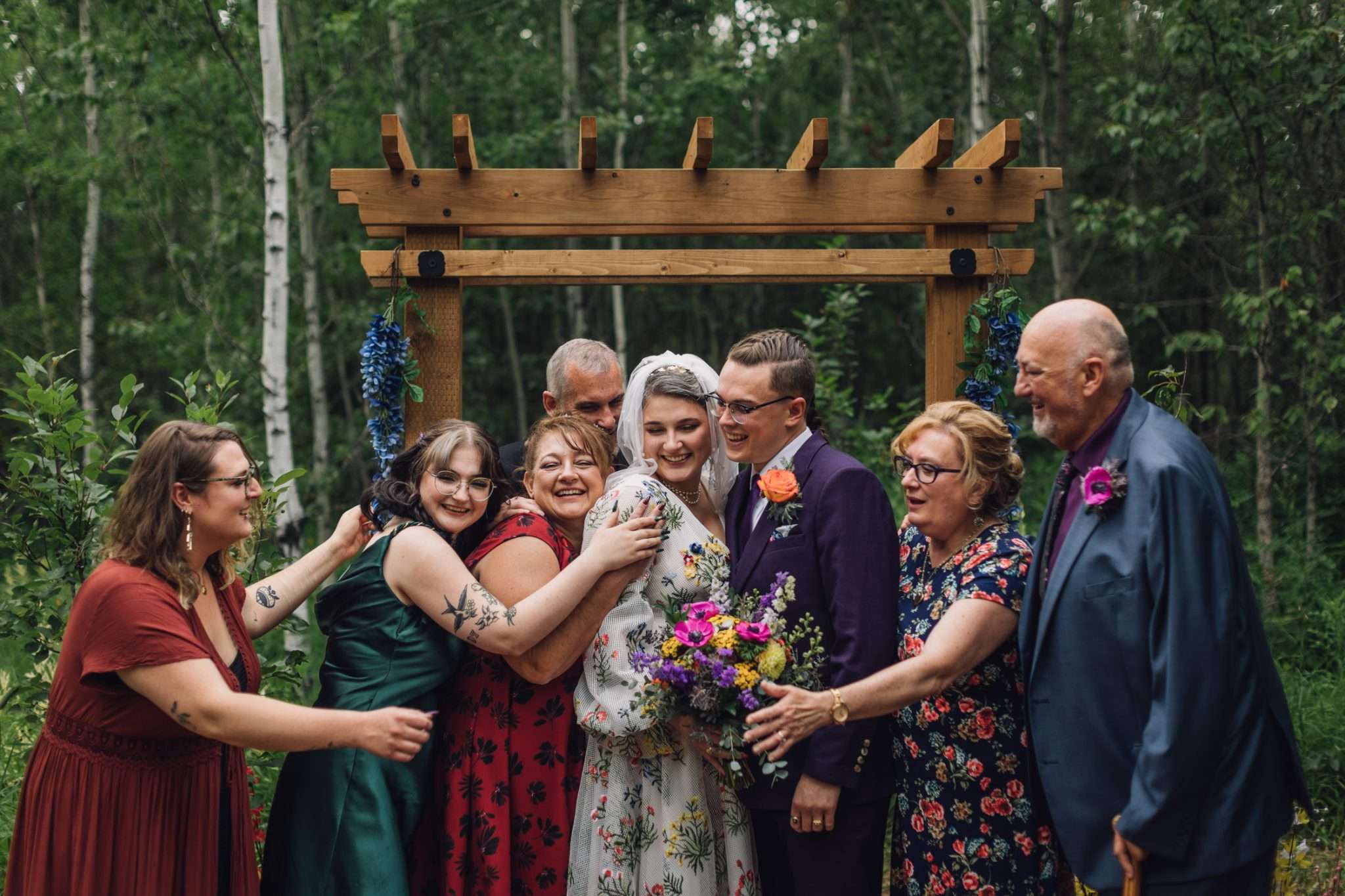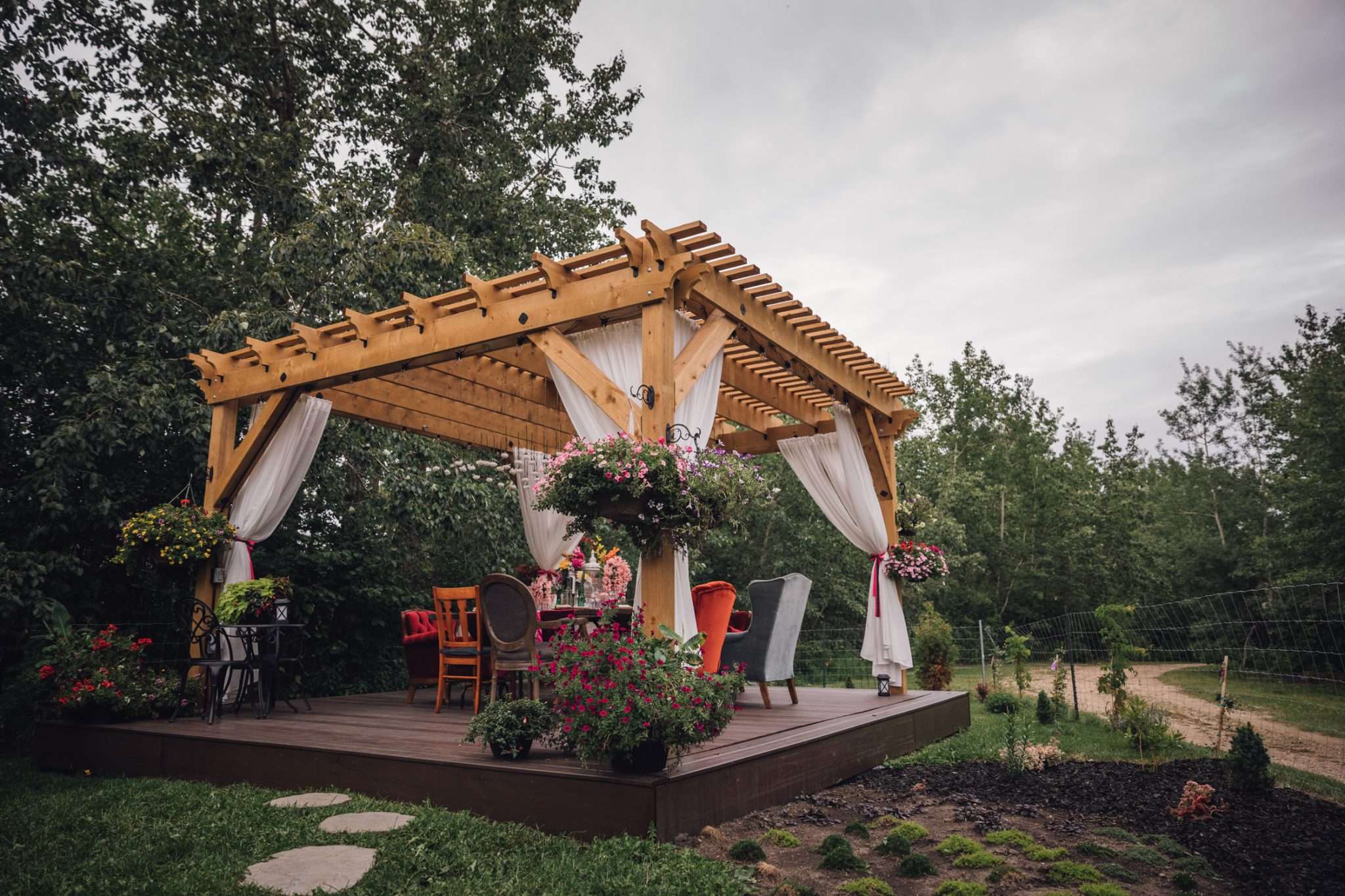 Michaela walked down the aisle to Vivaldi's Four Seasons, a nostalgic choice that resonated with her memories listening to it with her family when she was younger. Both the bride and groom wrote their own lengthy vows. Matthew shared, "Throughout our relationship, we often gave each other letters so doing our own vows was just us doing one of the most important letters to each other that we'd ever do. It was so thoughtful and lovely, and it was great for our family to see."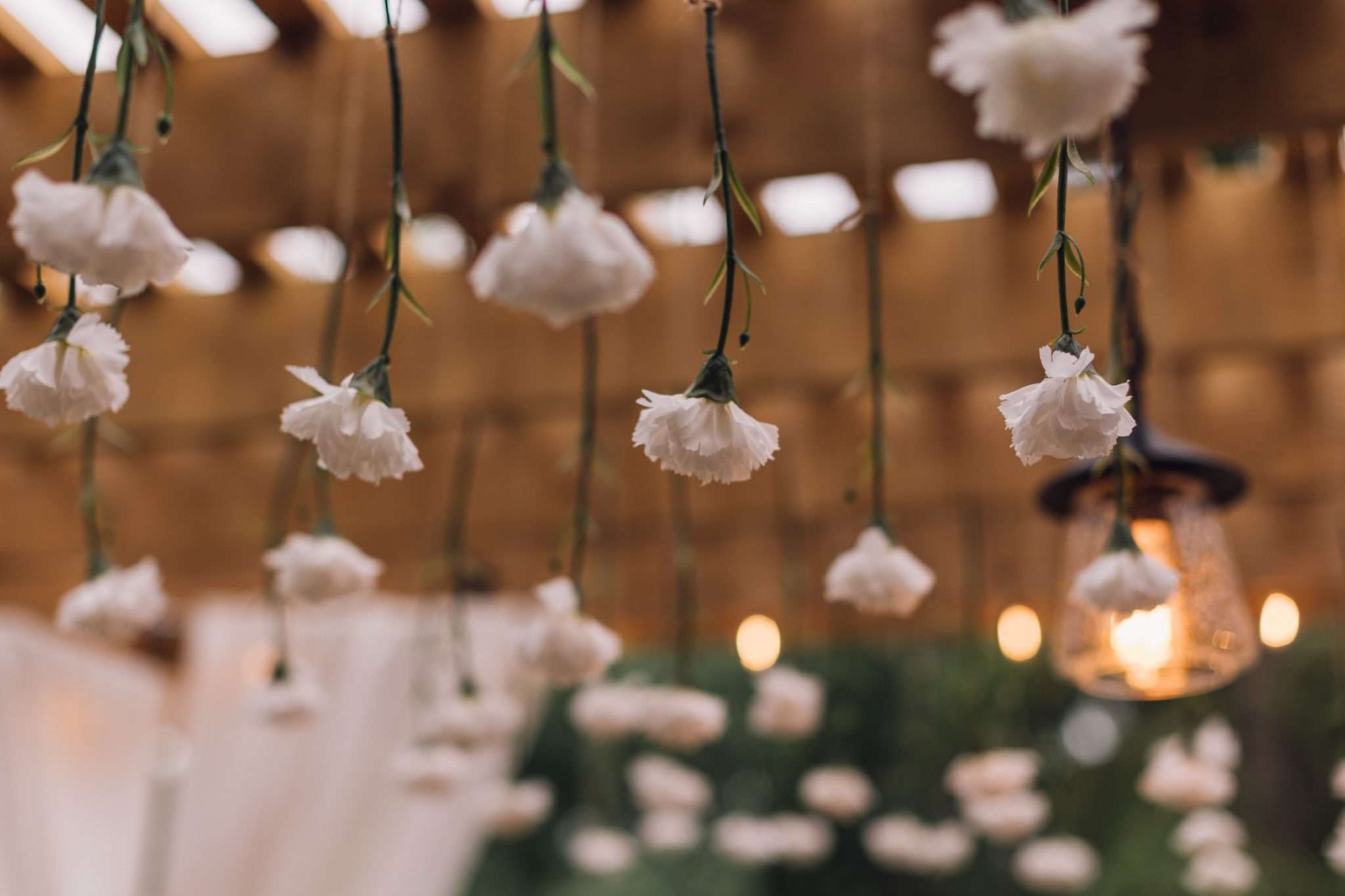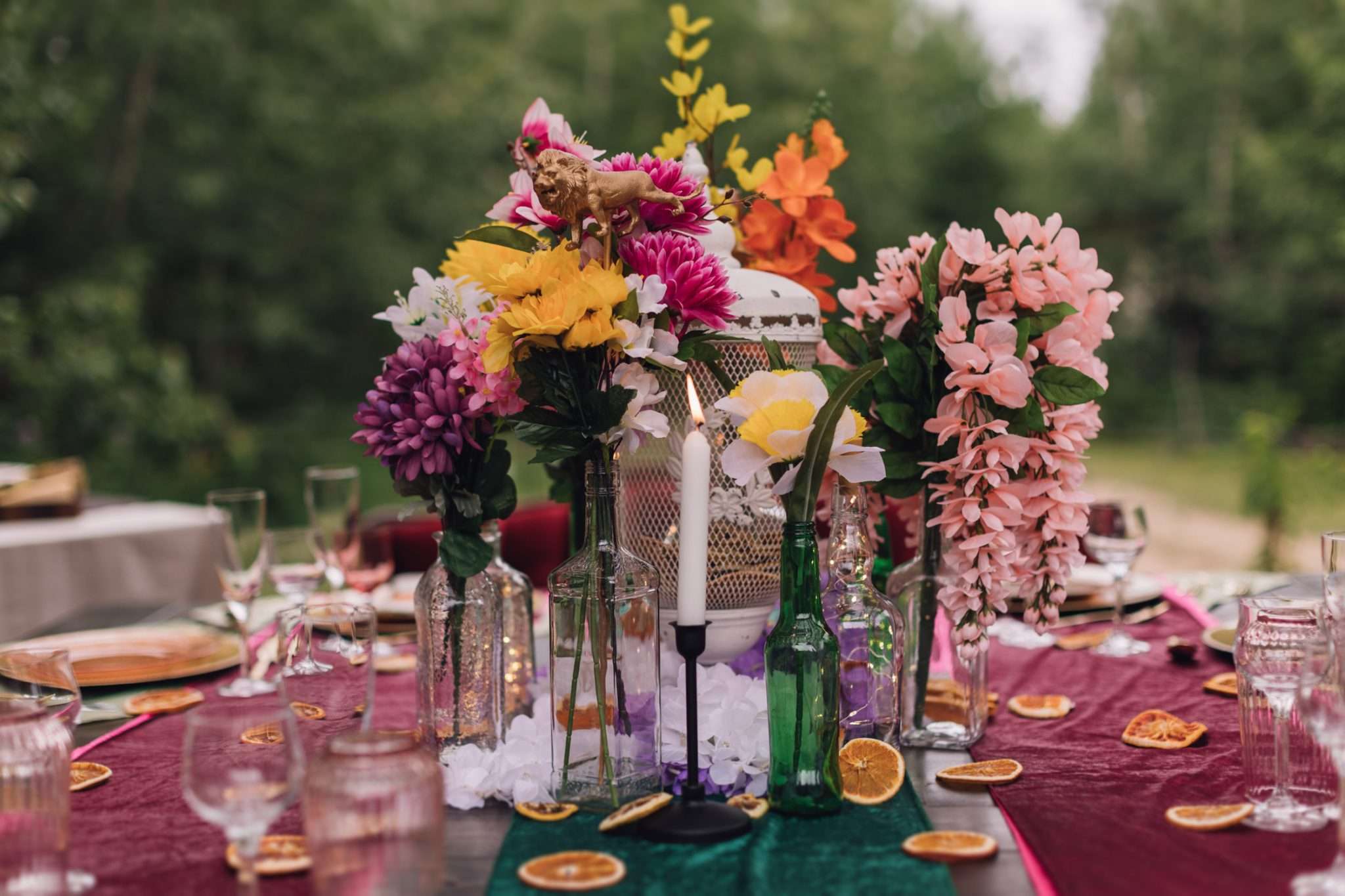 They were able to keep to their budget by having the wedding at home, keeping the guest list small, and DIYing as much as they could. They used artificial flowers instead of real ones, the bride designed the invitations, and they dried the oranges for the table decorations themselves. Self-collected empty liquor bottles were also used in lieu of vases.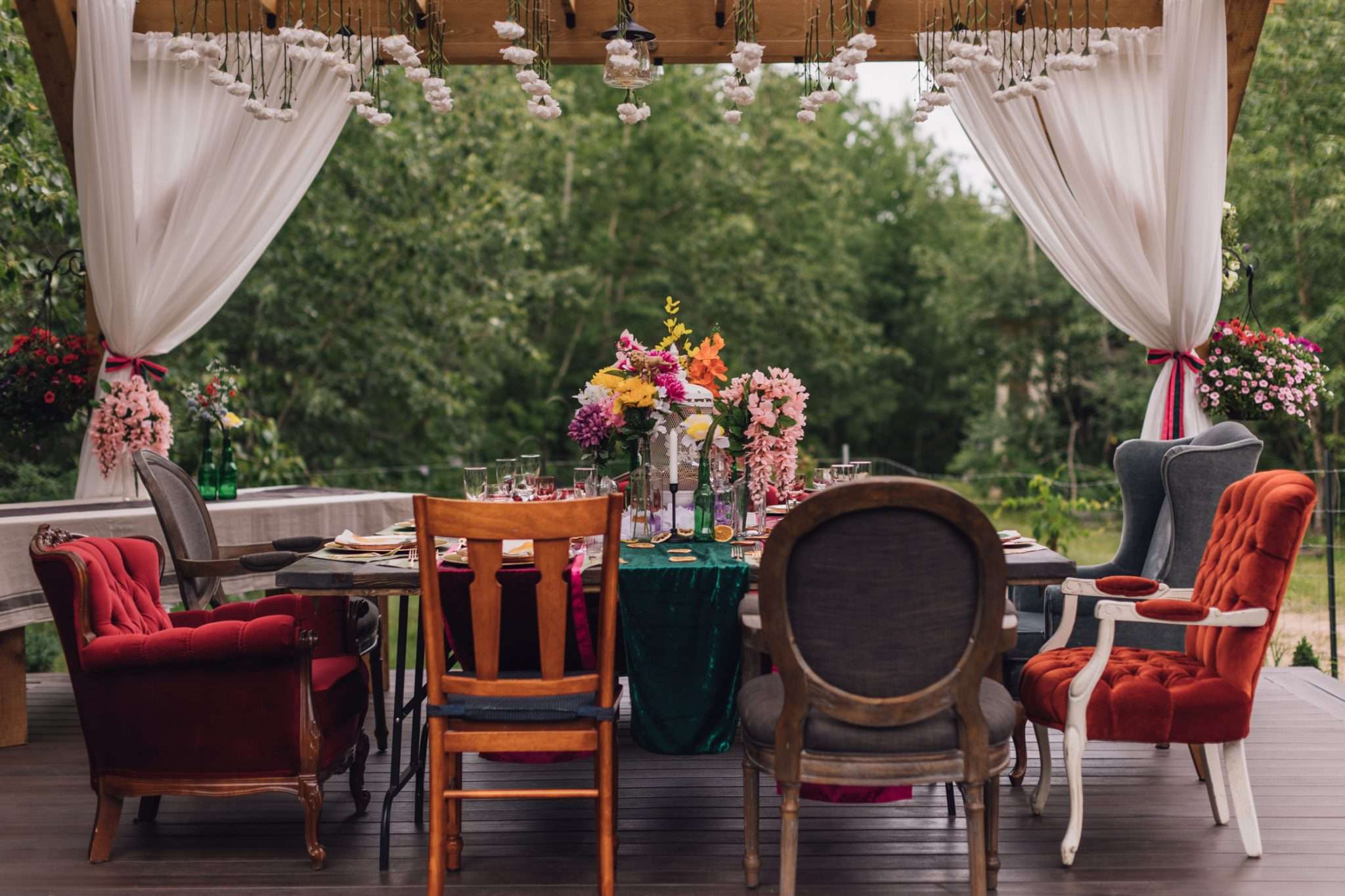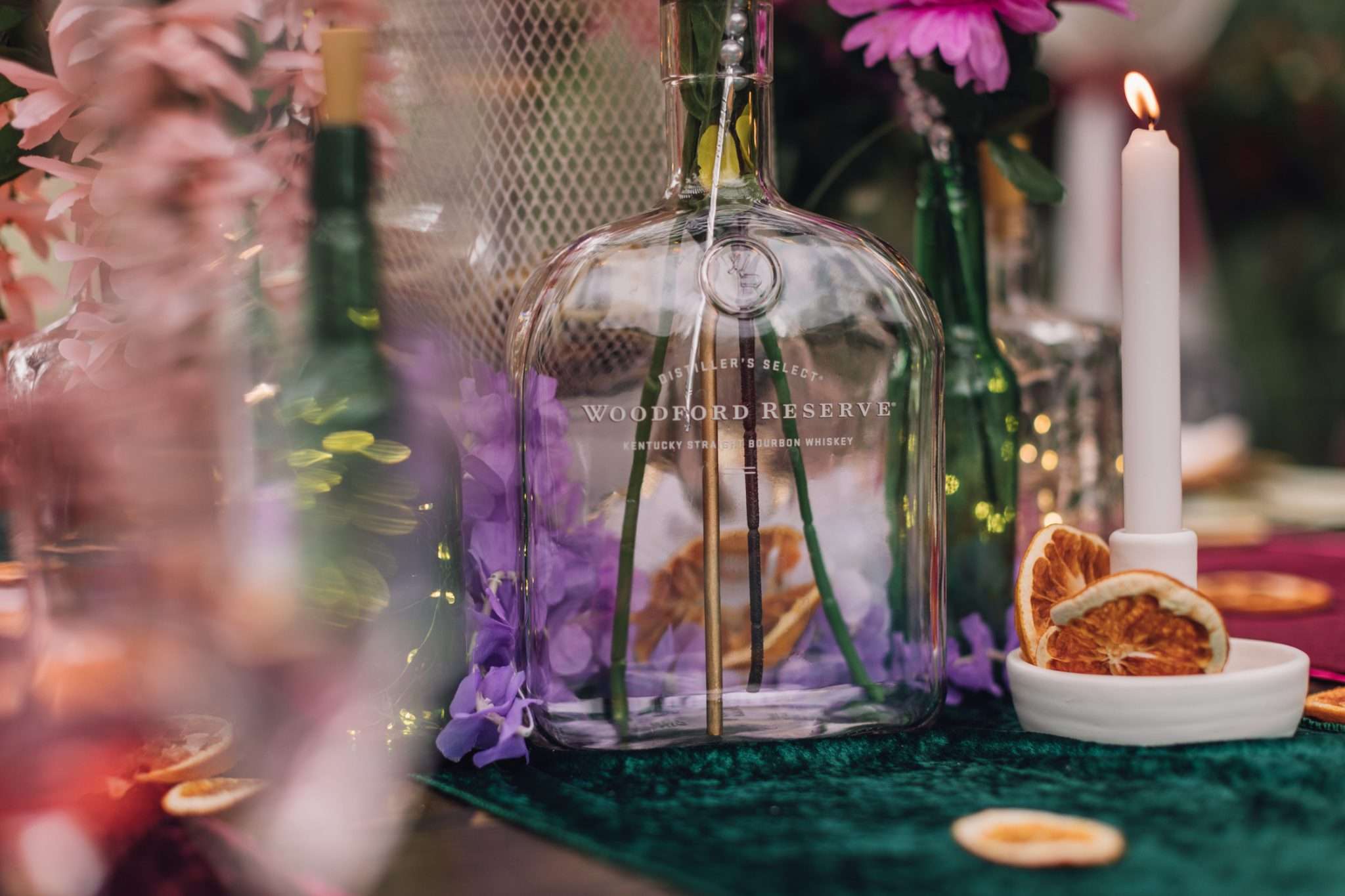 "Be selfish!" Michaela advices other couples. "Only you and your partner know what you want and you need to do what's right for you. Graciously accept advice from your loved ones, but go with what your heart (and budget) tell you. The day goes by so quickly, so make sure it's exactly what you both want."