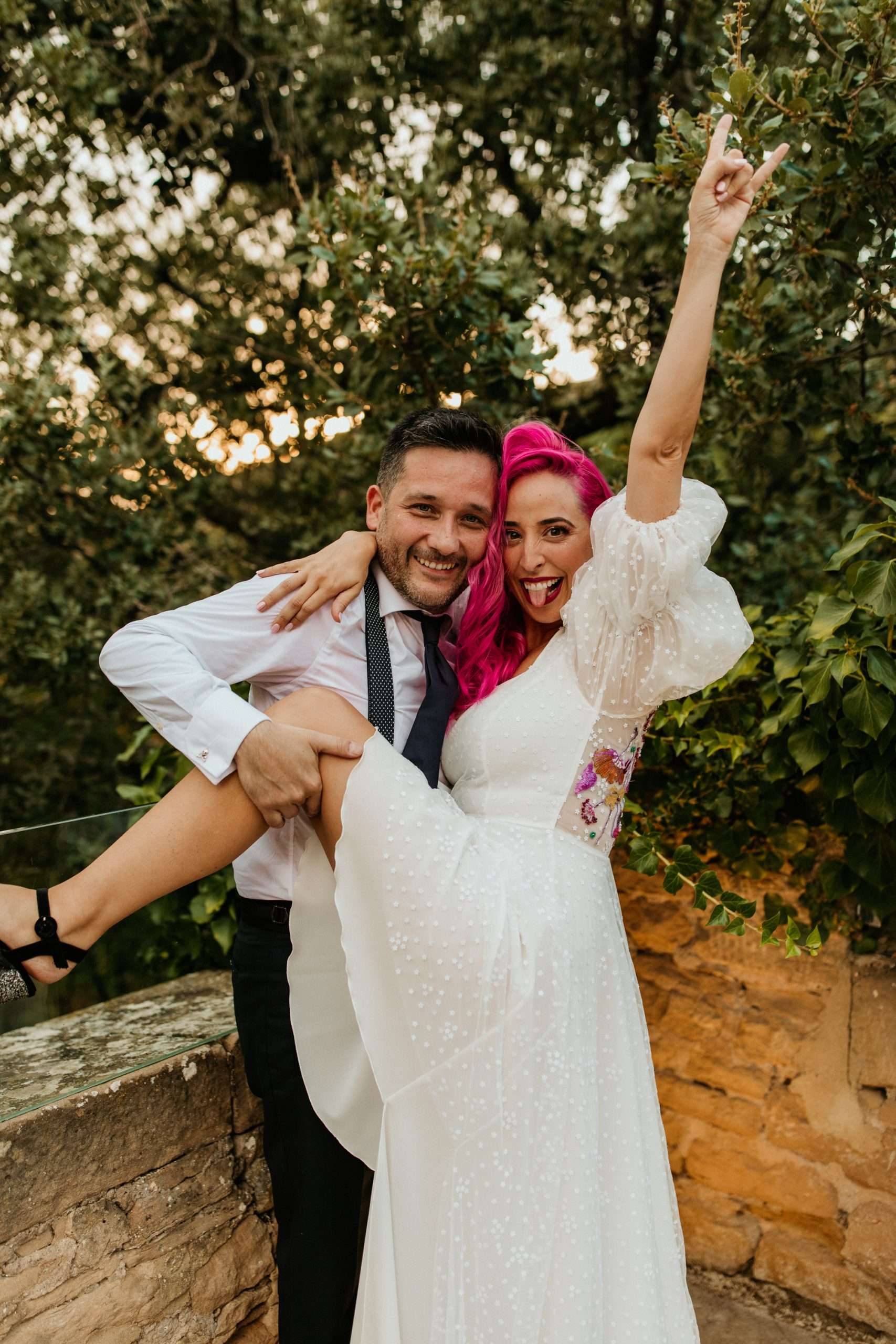 Married at Palacio de la Vega in northern Spain, Sara and Javier wanted their wedding to be full of colour, full of laughter and full of magic. Their plan was to infuse these ideas into every element – from the florals to the stationery, the entertainment to their outfits.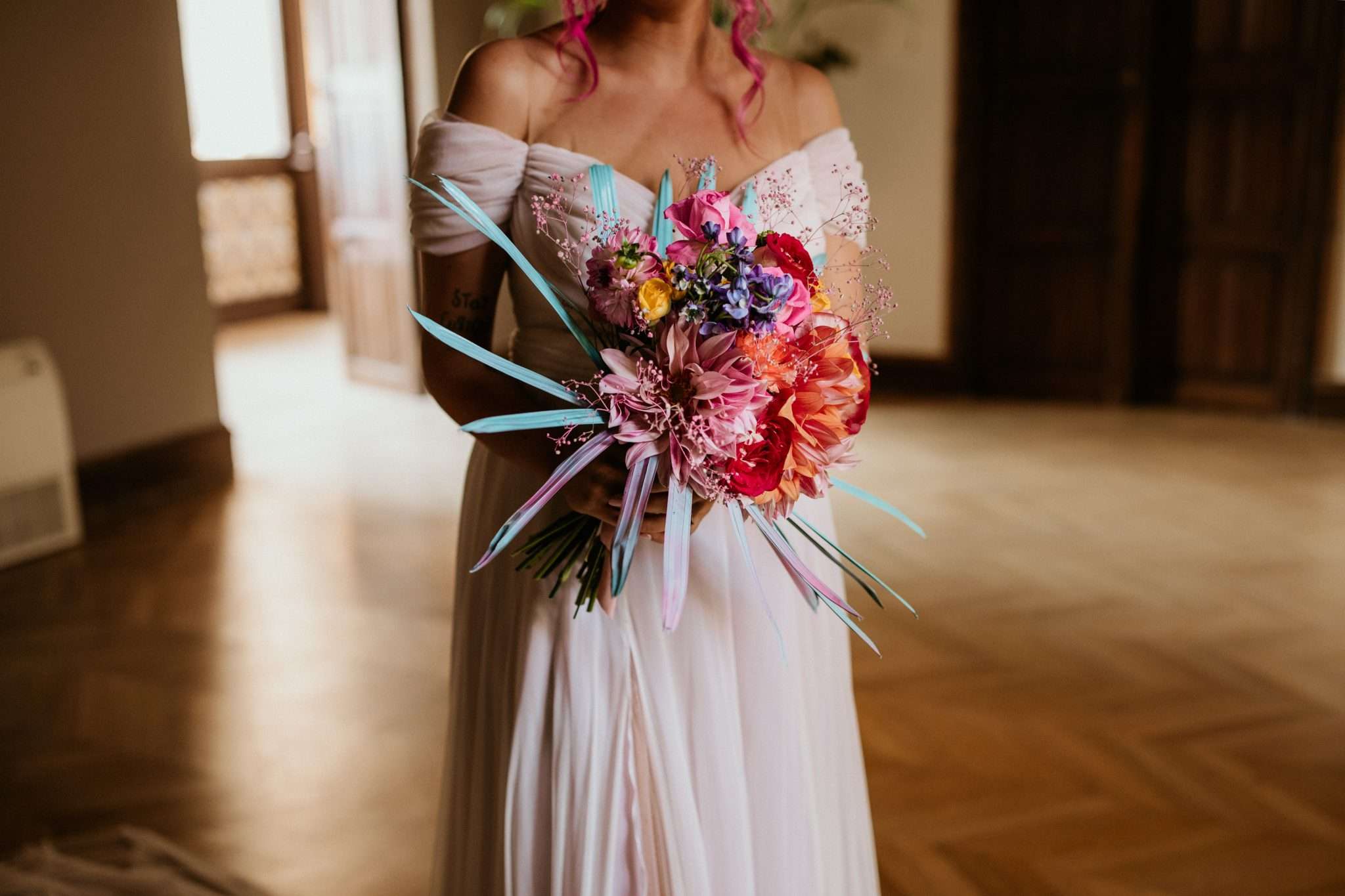 They included delightful surprises for their guests throughout the day. A bouncy castle stole the show and they also gave everyone personalised temporary tattoos, lollipops for their drinks and disposable cameras to play with. "Our theme was just 'party and happiness','" Sara told us. "We just wanted everybody to have lots of fun."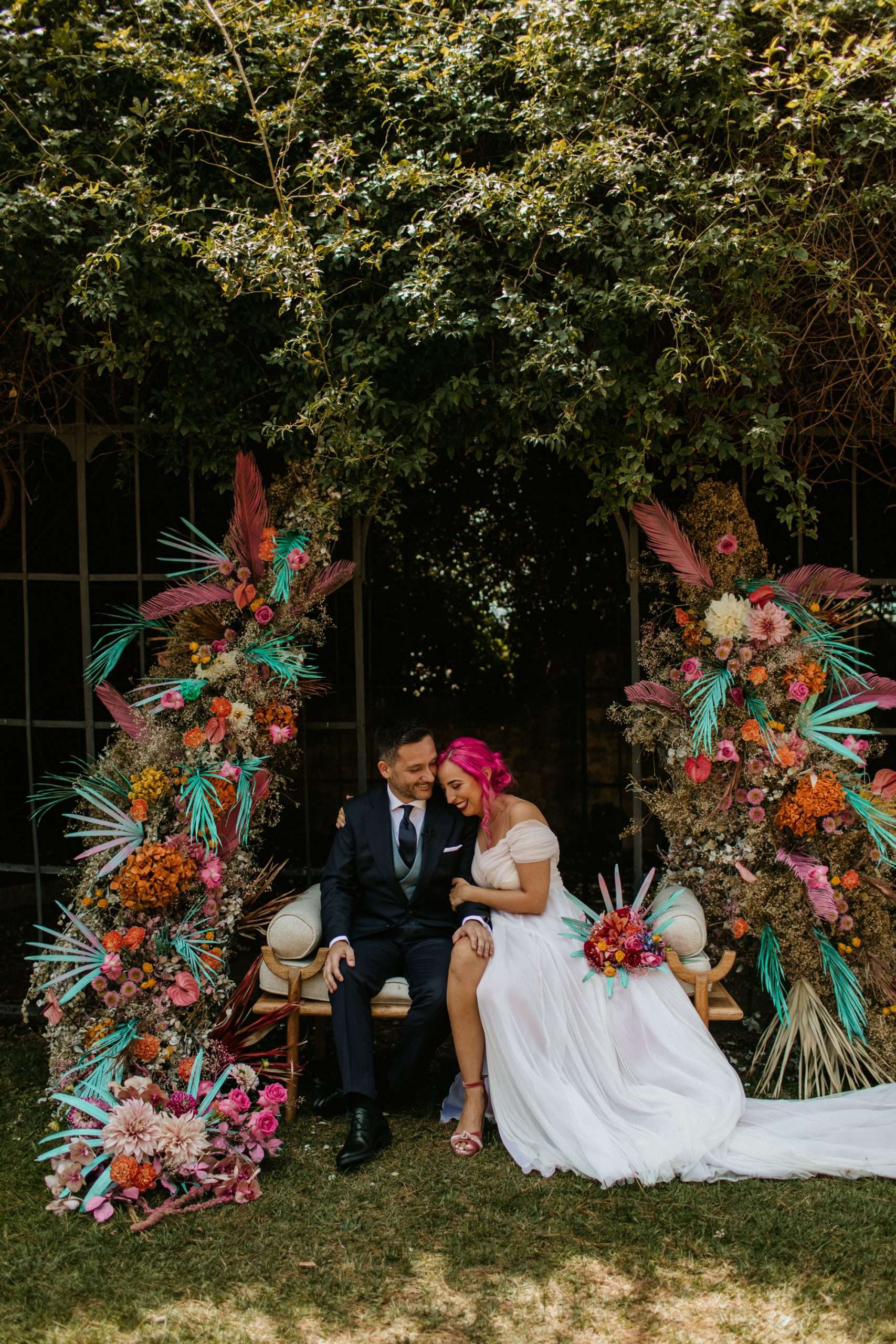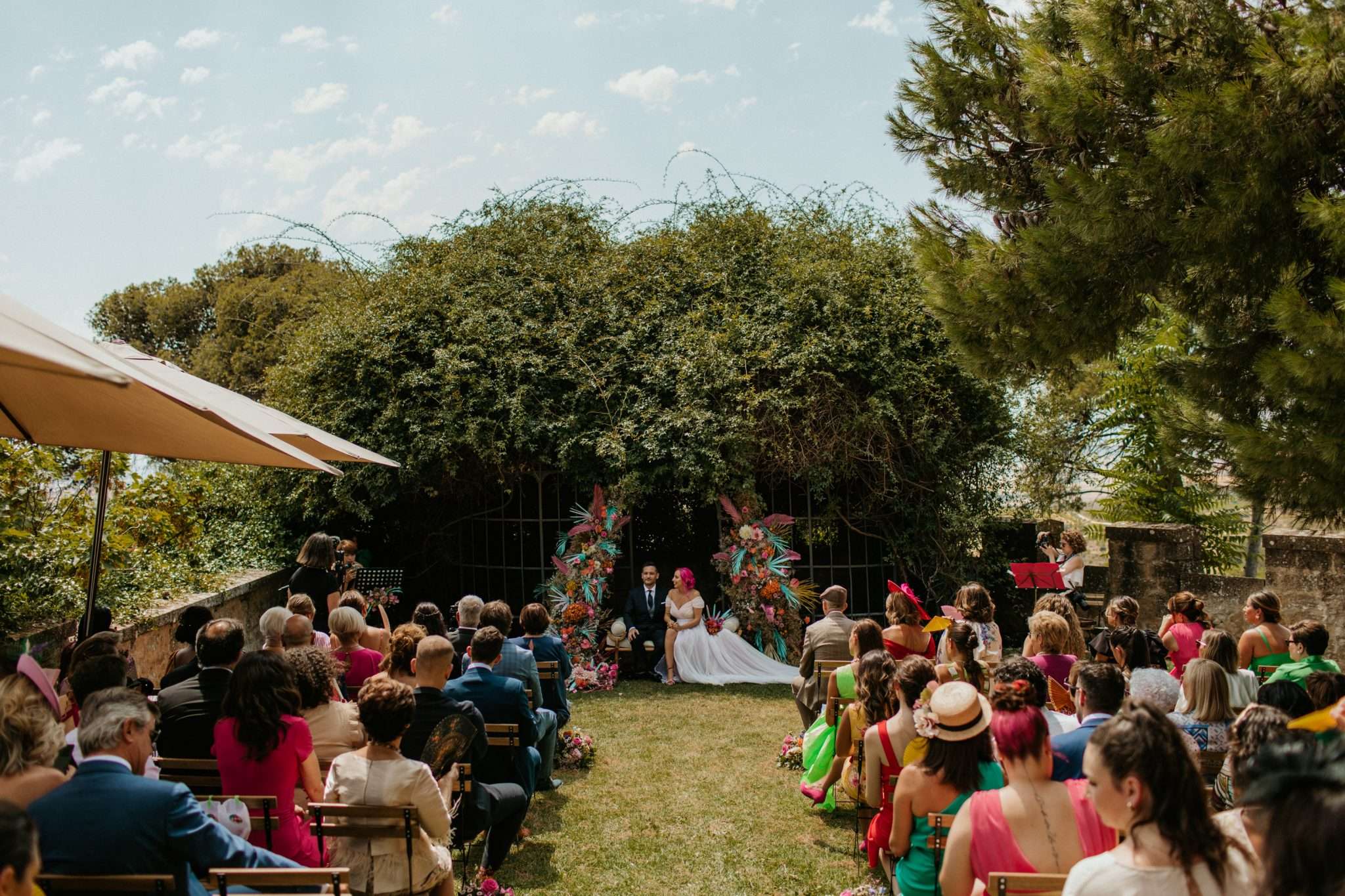 The ceremony was arranged by a family friend and their wedding planner, and kept a complete surprise from Sara and Javier until it happened. Alaia, a friend and violinist, played the viola and anecdotes and readings were performed by relatives and friends which made it truly emotional and special.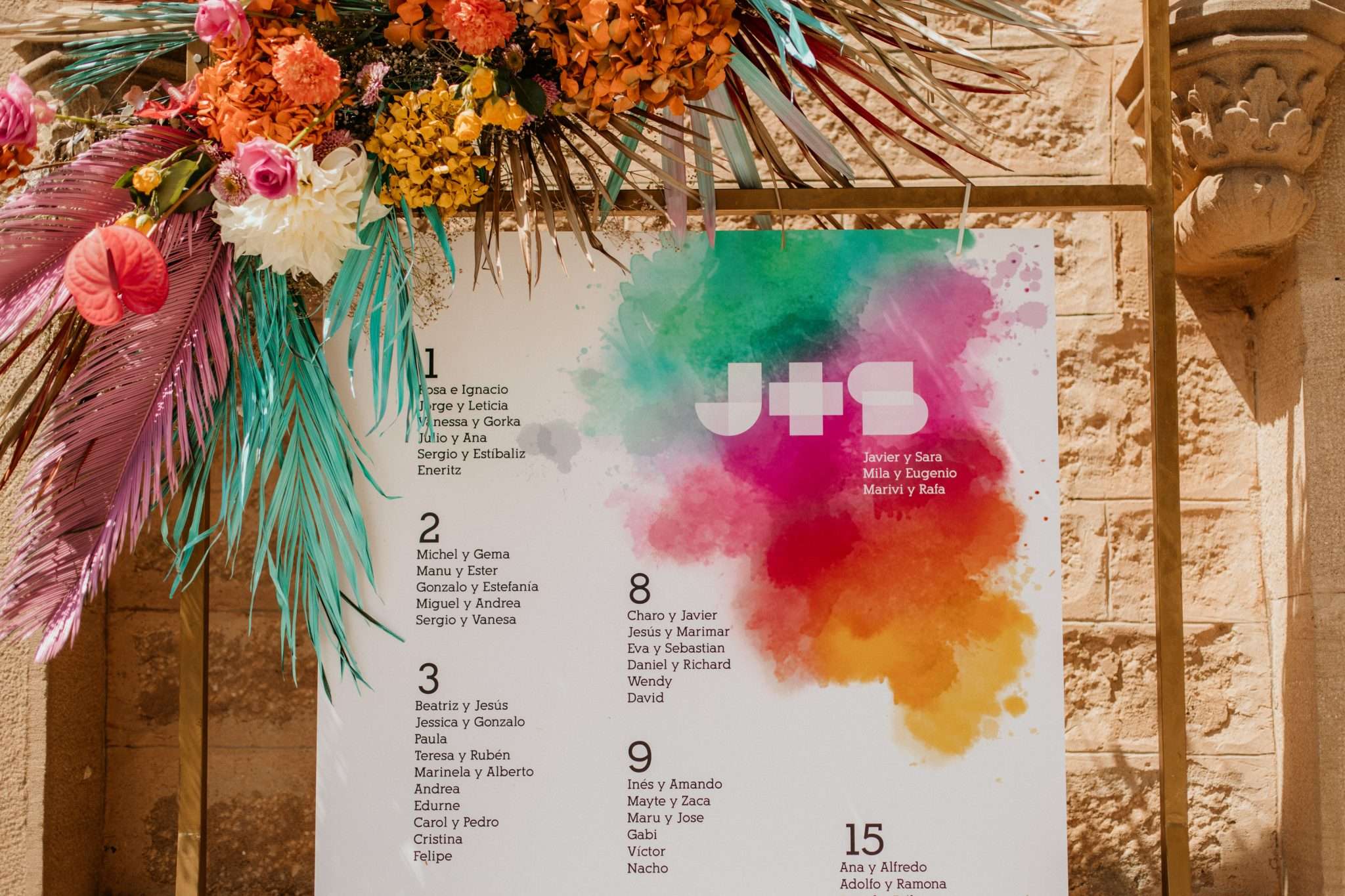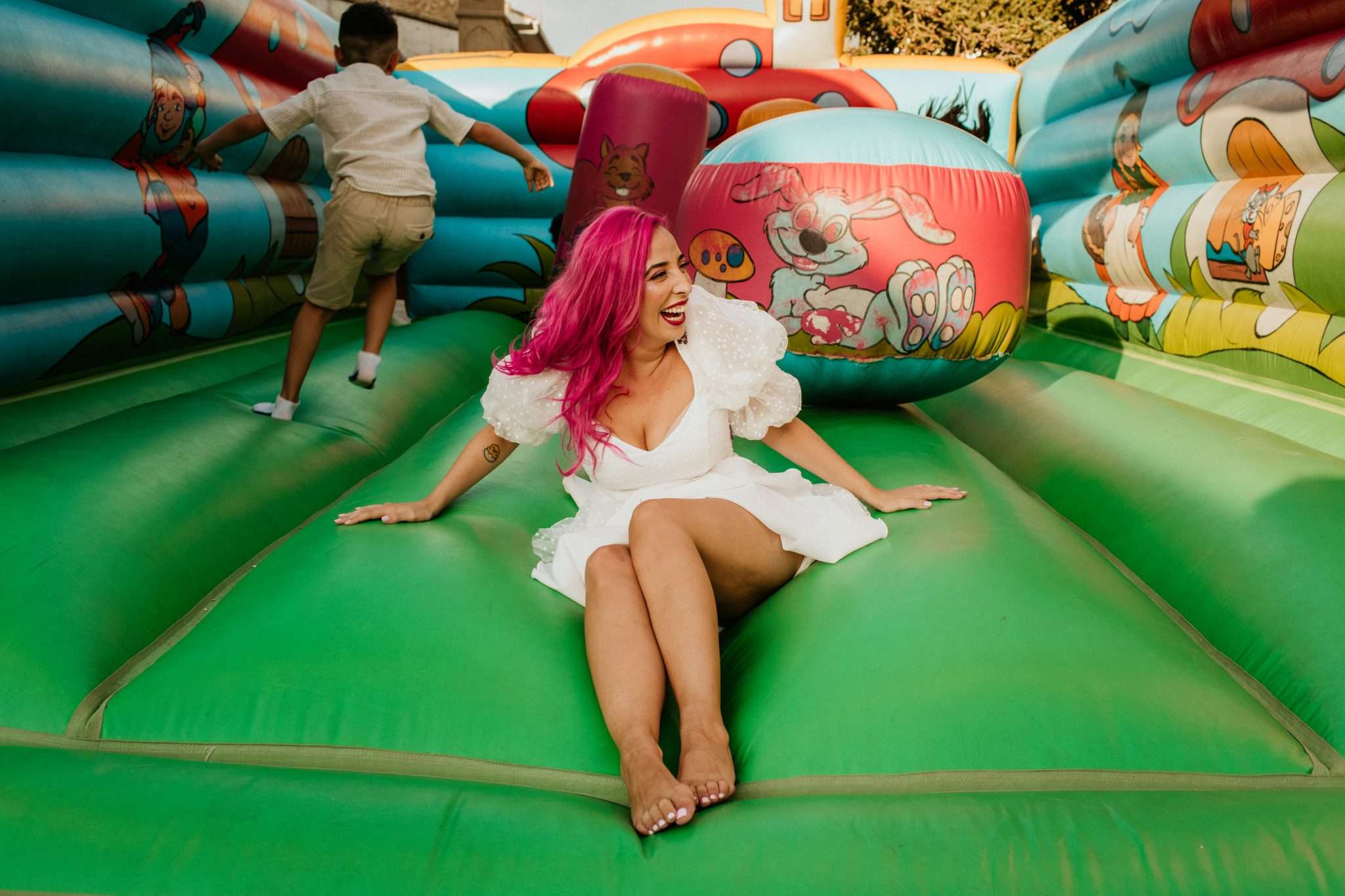 The reception afterwards was all about having a big celebration with live music, great food and fantastic wine. The couple also performed some covers for their guests. While Sara and Javier didn't want to do any DIY projects, the bride's favourite part was being involved in designing her dresses and the fascinator with Alicia Rueda Atelier.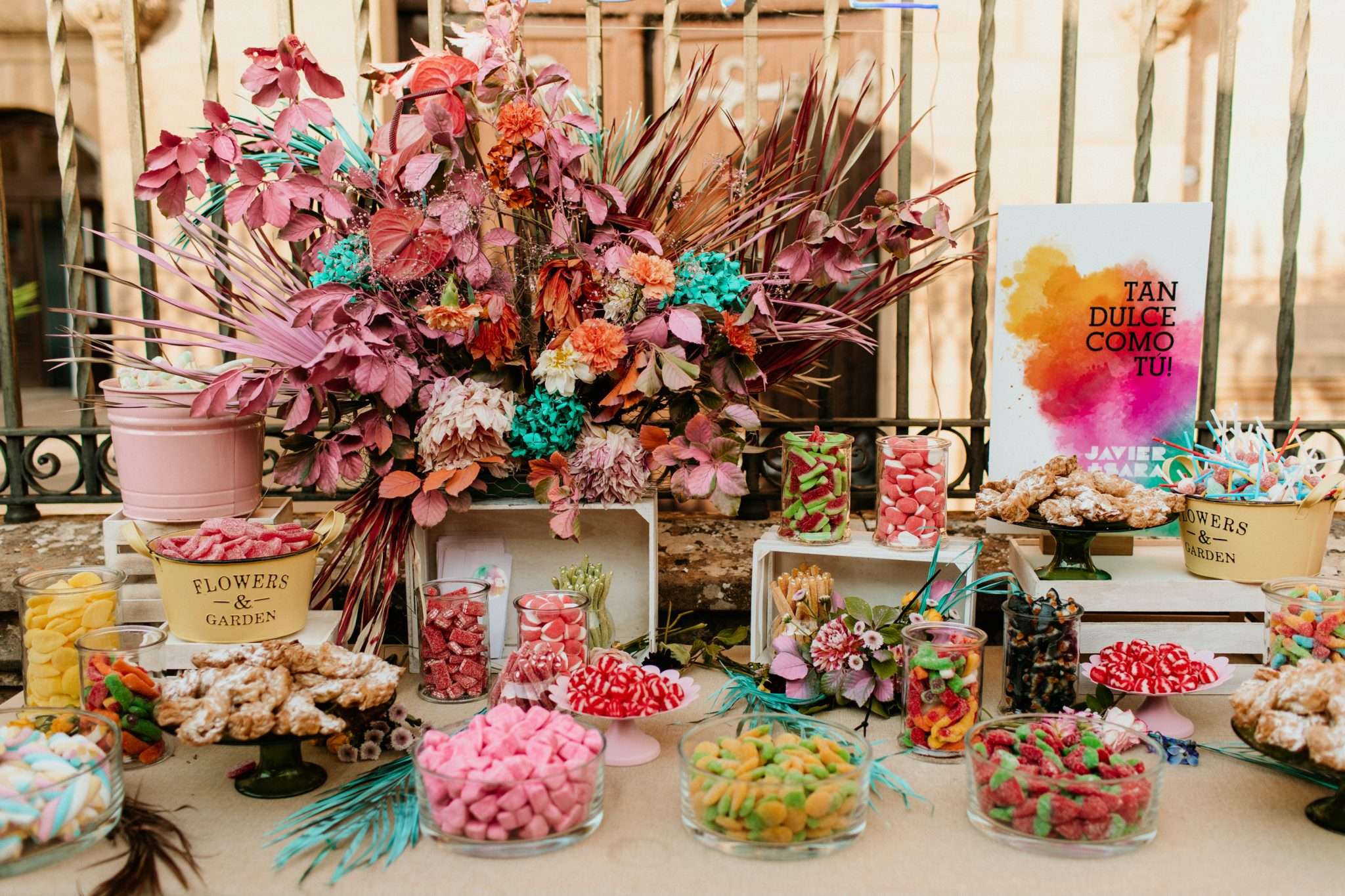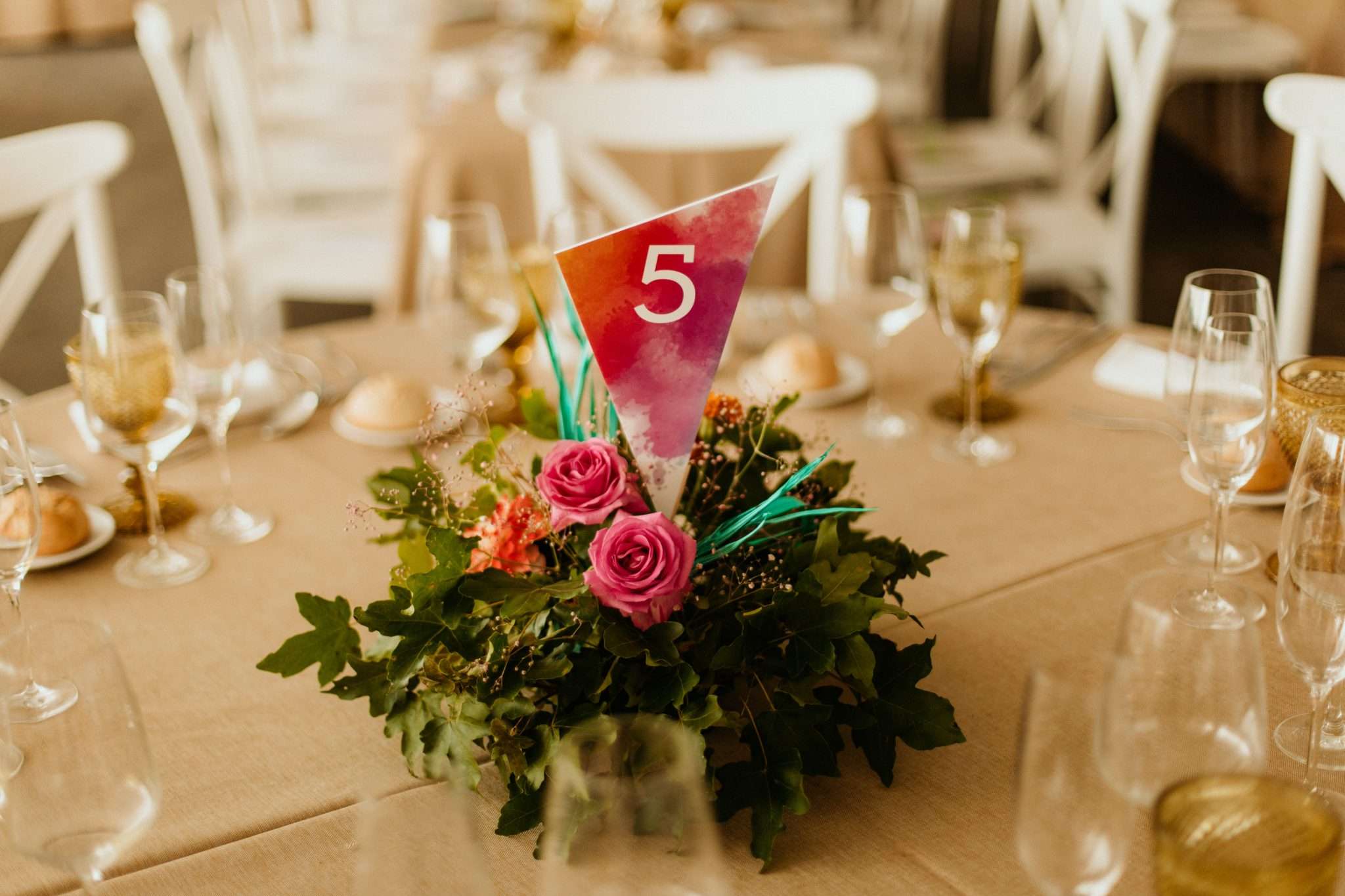 "Choose your wedding providers carefully!" Sara concluded. "We were relaxed the day of our wedding because we trusted everybody around. Wedding planner, make-up, photo, video, flower etc. It was was also important for us to enjoy the day and not to spend a lot of time taking pictures – we wanted to be with everybody!"