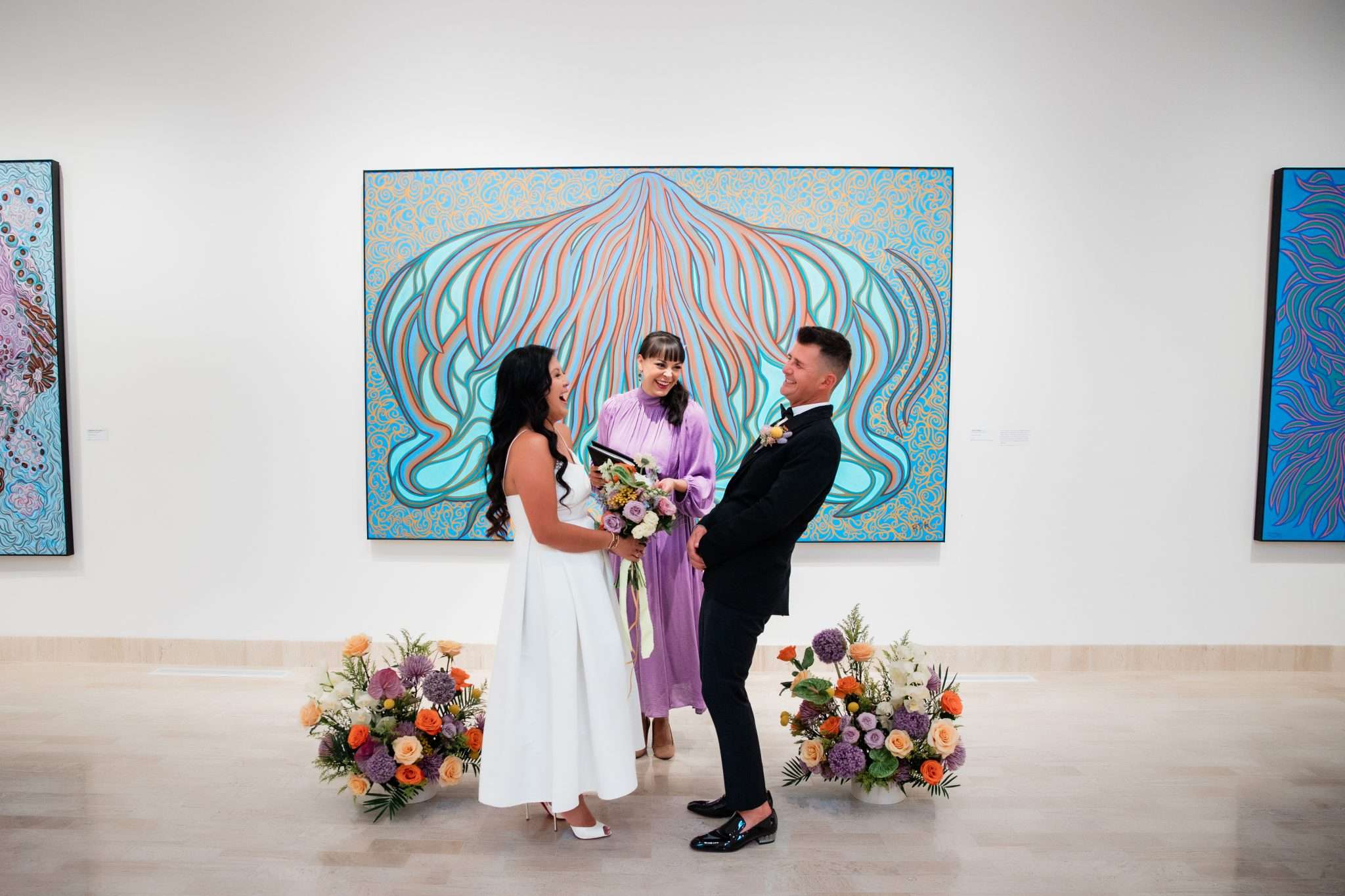 In the dazzling landscape of Las Vegas weddings, where chapels and venues can be found on almost every corner, the Rita Deanin Abbey Art Museum emerges as a new and distinctive star on the horizon. Managed exclusively by Electric Sugar Elopements and Cactus Collective Weddings, this museum promises a wedding experience like no other.
Nestled in the northwest of Las Vegas at 5850 N. Park Street, just a short 20-minute drive from downtown, the museum is a unique and picturesque spot for your alternative nuptials. McKenzi Taylor, the founder of Cactus Collective Weddings and Electric Sugar Elopements, told us. "Rita was incredibly talented. Words are hard to find when it comes to describing the breadth and ability of her skill sets. Her ability to handle multiple types of mediums as well as the size of artwork is truly unbelievable. Walking into her museum is awe-inspiring and there is nothing like this museum in the world. It's private, entirely one artist's work and incredibly intimate."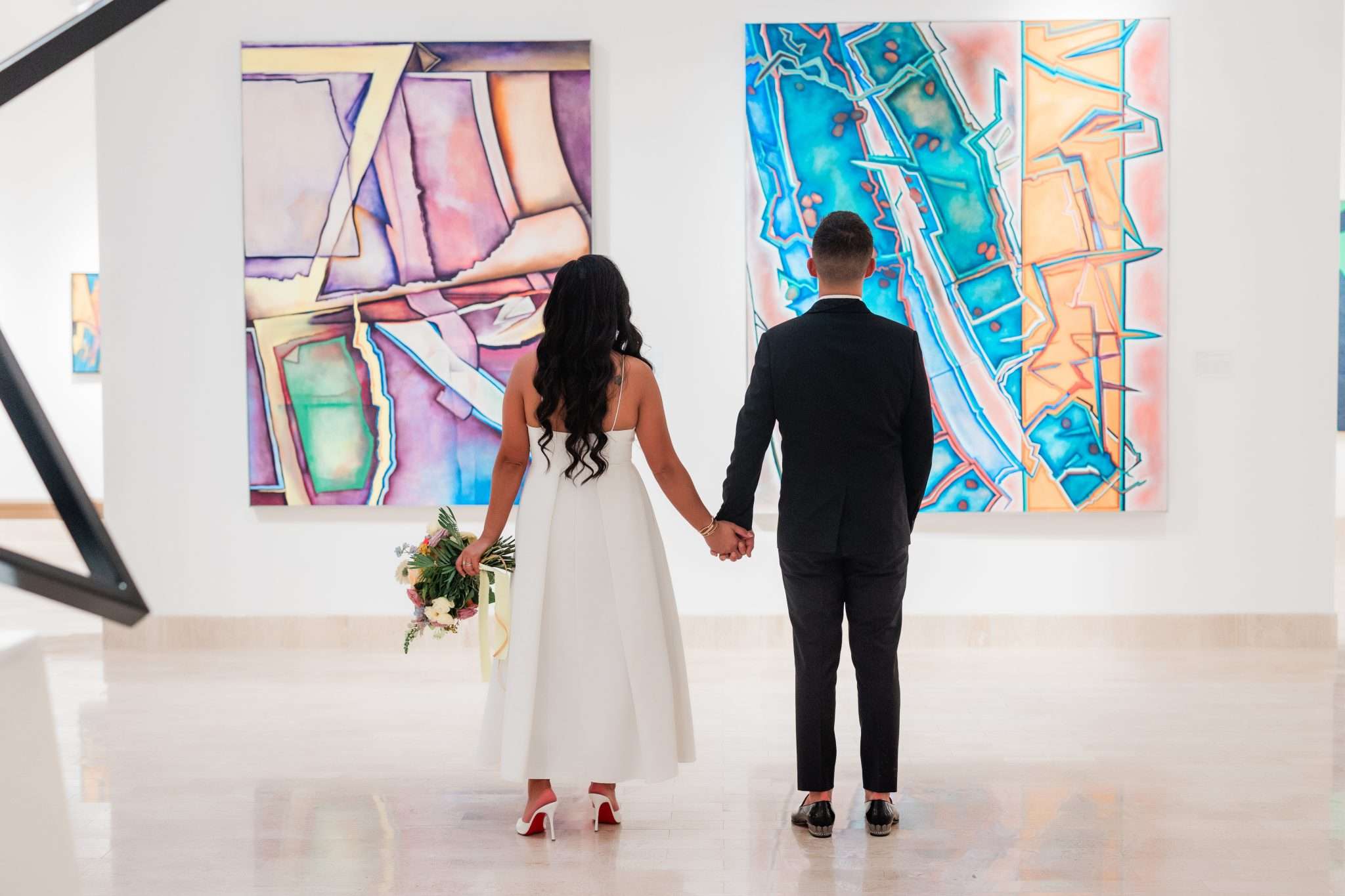 The Rita Deanin Abbey Art Museum is not just a venue; it's an experience. The property features a 10,500 square-foot museum showcasing Rita's astonishing variety of work, ranging from abstract expressionist paintings to stained-glass windows, sculptures, landscapes, figure studies, murals, enamels, and more. The 2023 recognition as "Best suburban art space" in Desert Companion magazine solidifies its status as a real hidden gem.
Accommodating intimate weddings of up to 50 guests, couples can choose from four different wedding packages to create the unique and stunning wedding amidst the artistic brilliance of Rita Deanin Abbey. The exclusivity of this venue extends to its outdoor spaces, including a courtyard, desert garden and sculpture garden.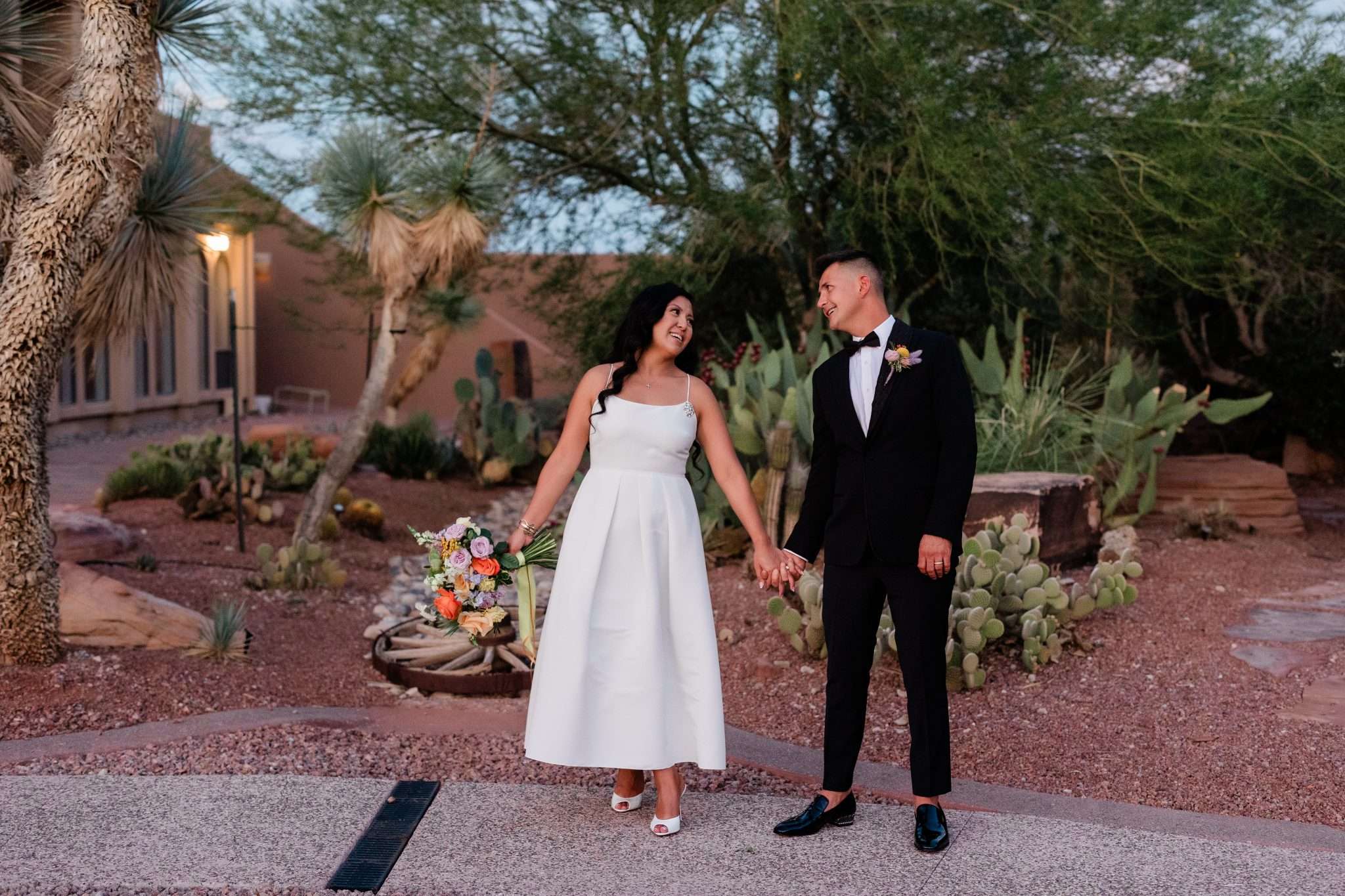 As you embark on this new chapter of your life, let the Rita Deanin Abbey Art Museum be the canvas for your love story. "We love helping couples find wedding venues that are as special as they are, and we are pleased to add the Rita Deanin Abbey Art Museum to our roster," McKenzi continued. "Couples planning elopements and micro weddings in Las Vegas will be awestruck by the artistic talent and prolific collection of work from the 'most important unknown artist in Southern Nevada'.'"
For more details, head over to the Cactus Collective Weddings website and enquire using the form.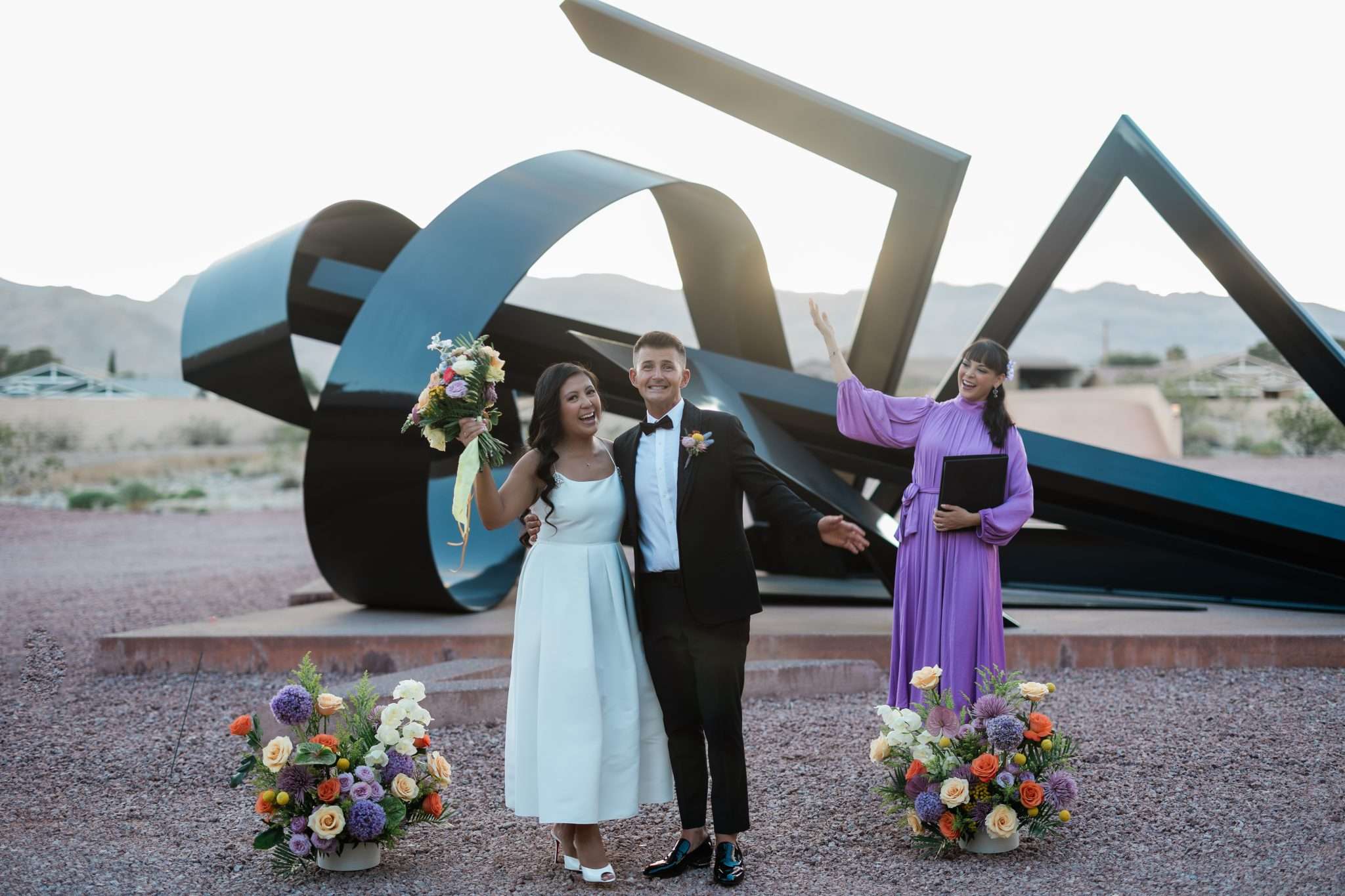 About Electric Sugar Elopements
Electric Sugar Elopements, based in Las Vegas, offer all-inclusive elopements. With one phone call, you get an officiant, venue, photography and flowers! If you want a stress-free, 'you-focused' wedding then we can't think of any better way to do it.
That's not to say you'll be tied into a restrictive package as they offer plenty of options for personalisation. They encourage their couples to suggest wherever they want, especially when it comes to location. While there are plenty of chapel options in Sin City, if you want a more alternative wedding venue they can suggest a plethora of awesome spots to suit your taste and wedding theme.