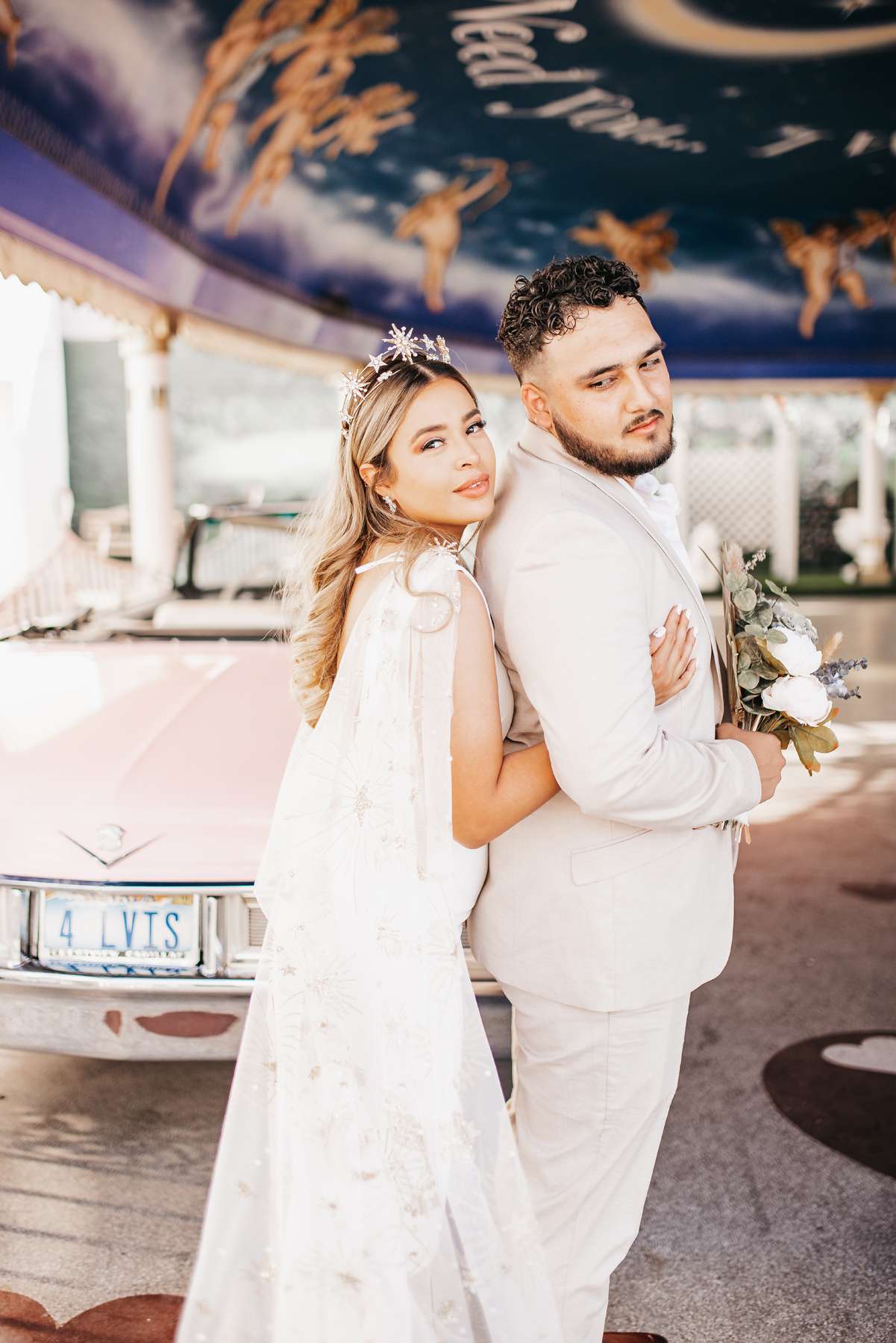 Stephanie and Marcos, a couple with a flair for the unexpected, pulled off the surprise of a lifetime for their friends and family. What was planned as a family reunion weekend turned into their surprise wedding! The couple exchanged vows at the iconic Little White Chapel in Vegas and didn't sell a soul until they arrived at the chapel!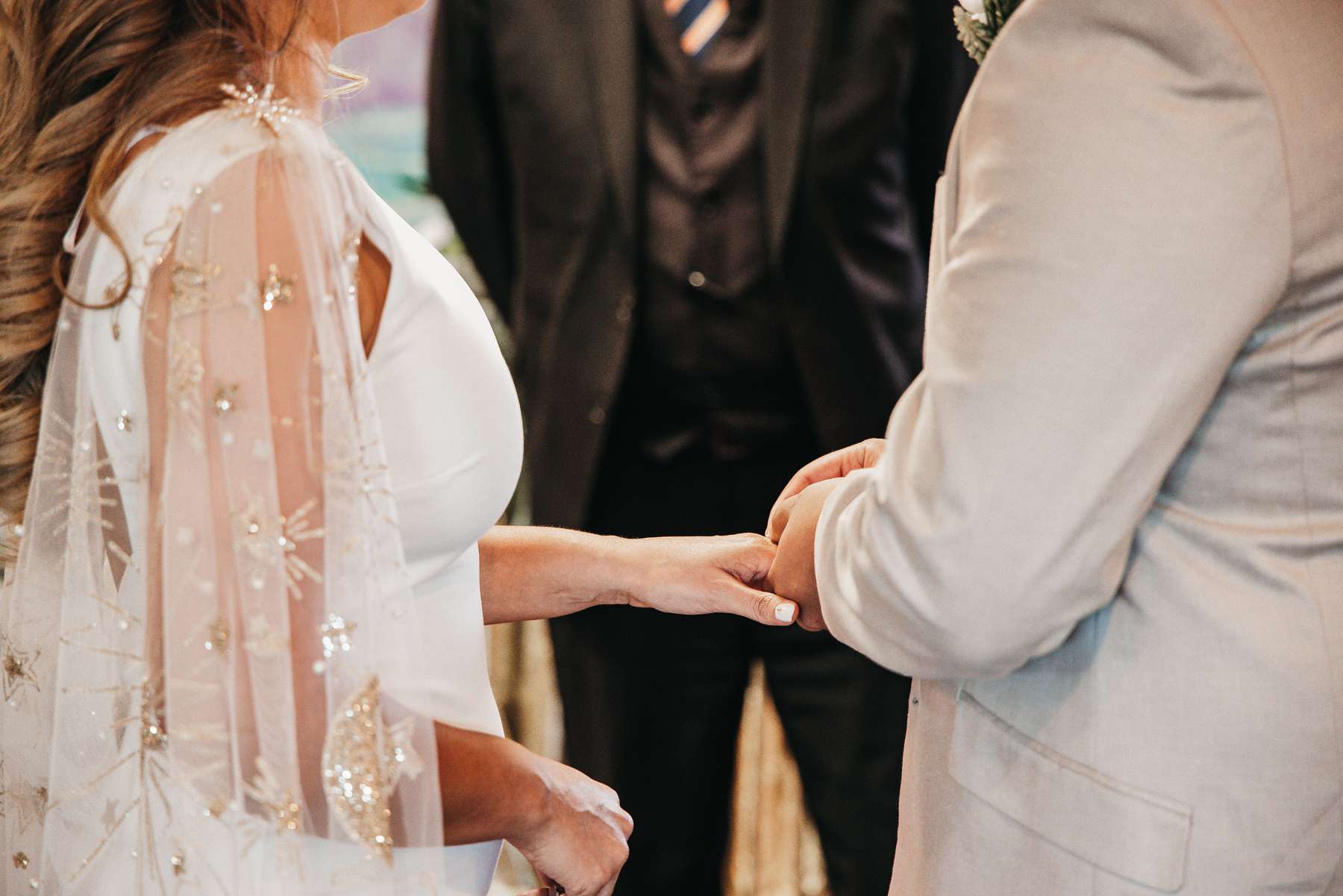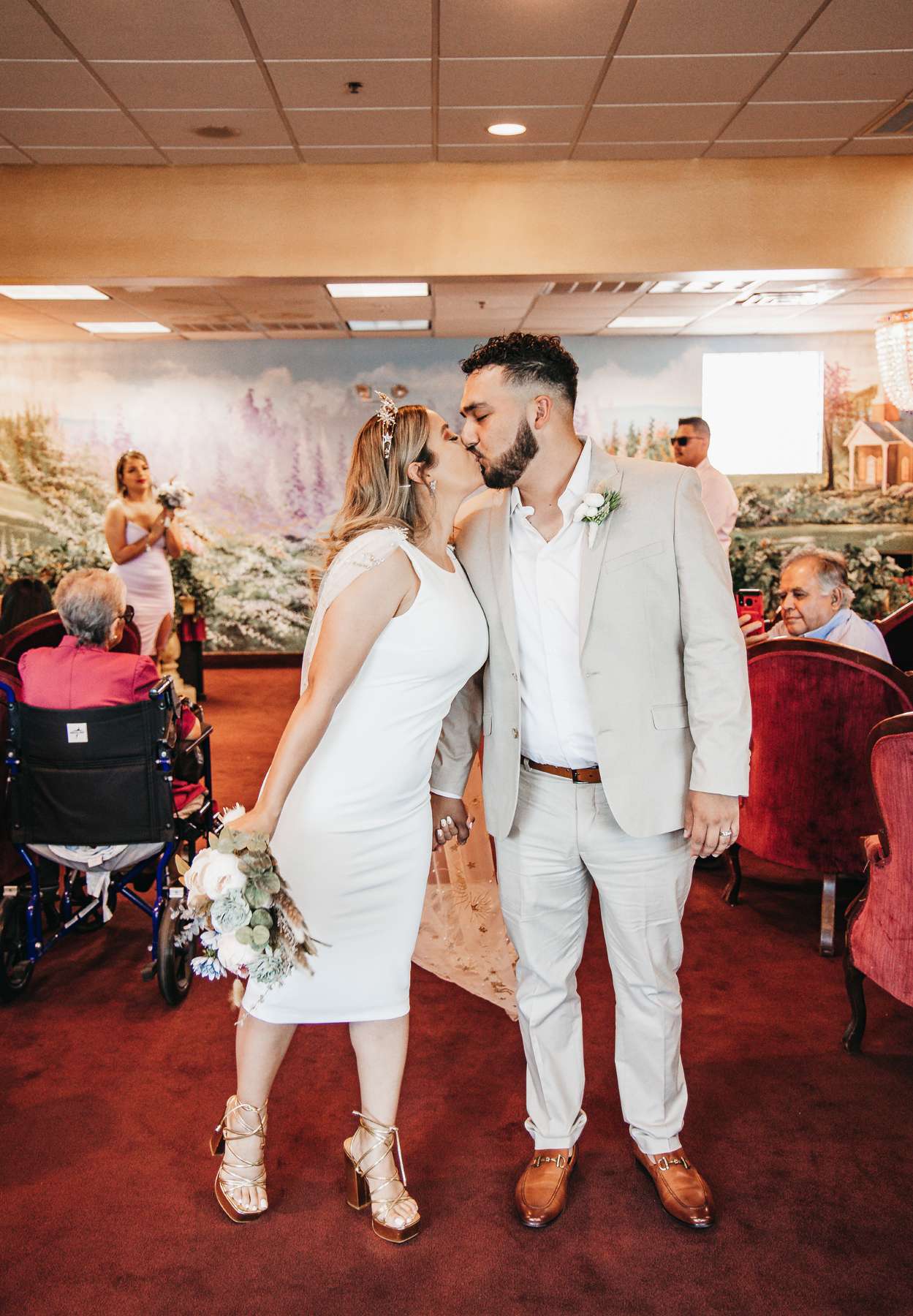 With a vintage meets celestial inspiration for both their outfits, Stephanie paired a Lulu's dress with an on-theme cape and crown which she found on Etsy. Their vision was clear – they wanted something different, something that would break away from the ordinary Vegas wedding photos and give them photos that felt light and airy.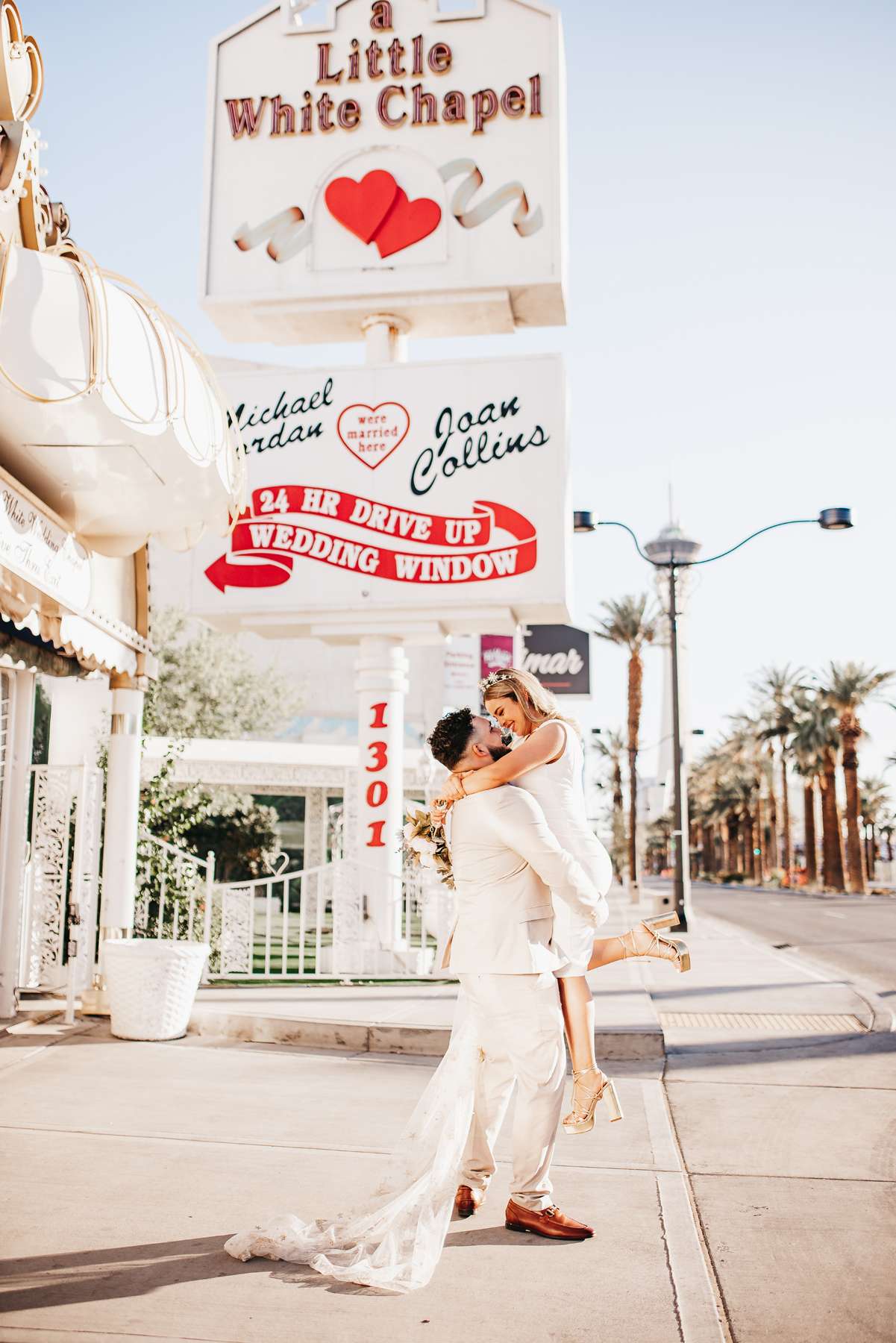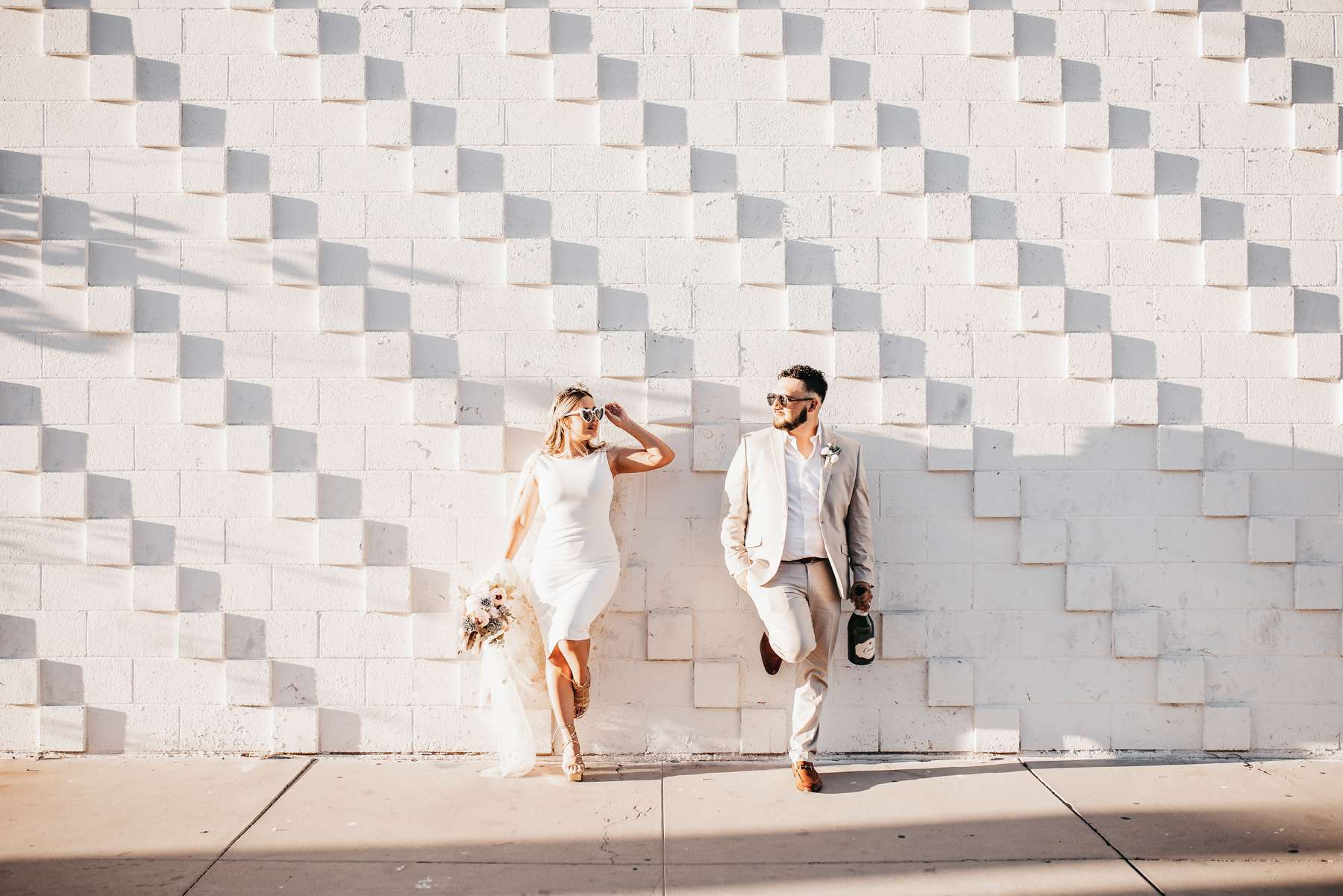 While the surprise factor added a layer of excitement, it did add some challenges during the planning process, too. "Our catering company went MIA, and we had to book a restaurant for dinner three days before arriving," Stephanie said. "Dinner reservations are way more difficult for large groups in Vegas but we lucked out. The food at El Segundo Sol was delicious."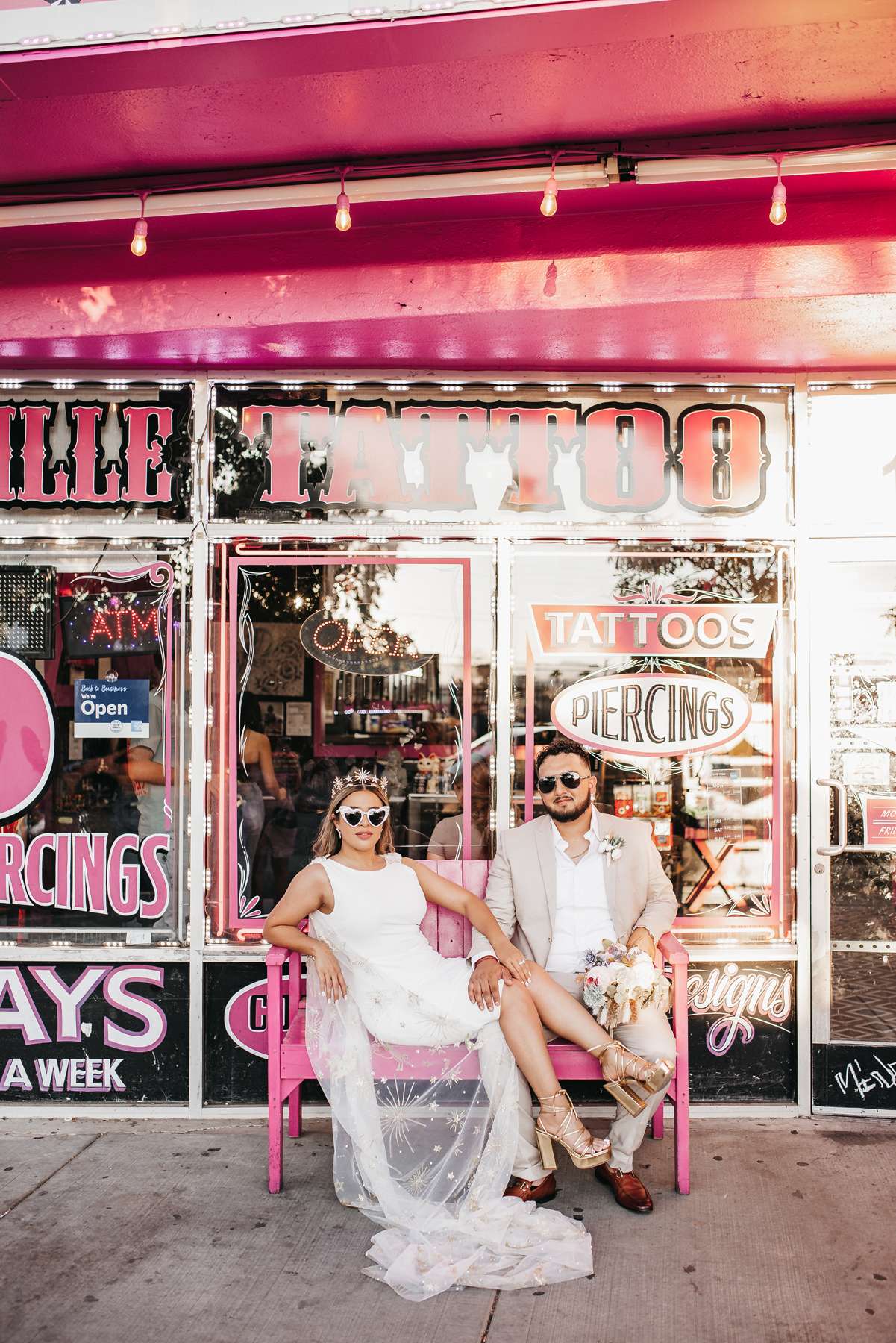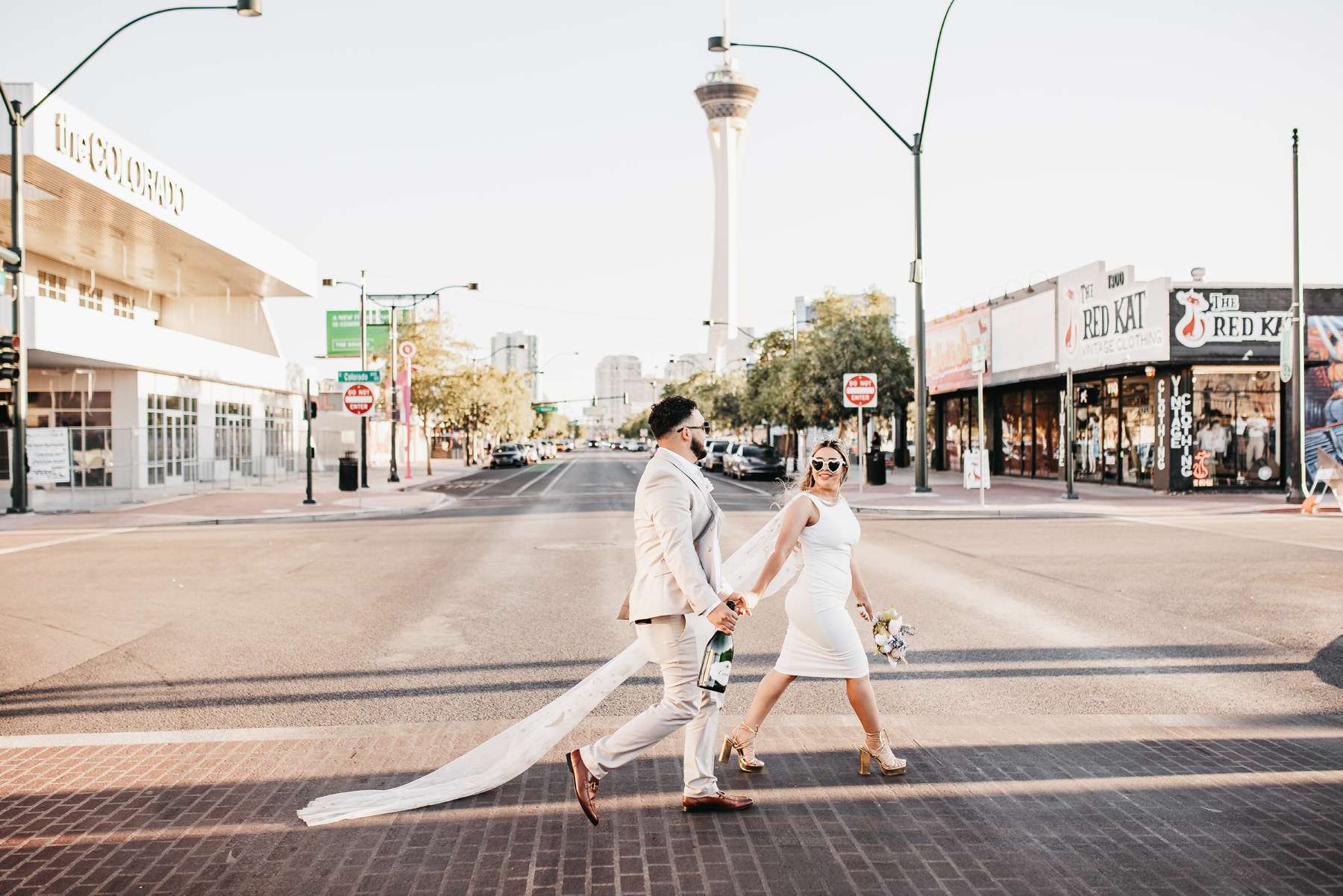 The bride made her own bouquet from dried flowers and souvenir hangover kits for their guests. Other than that, the plans were pretty simple. Having a chapel wedding followed by a restaurant reception meant they didn't need to worry about additional decor, a cake or any outside entertainment.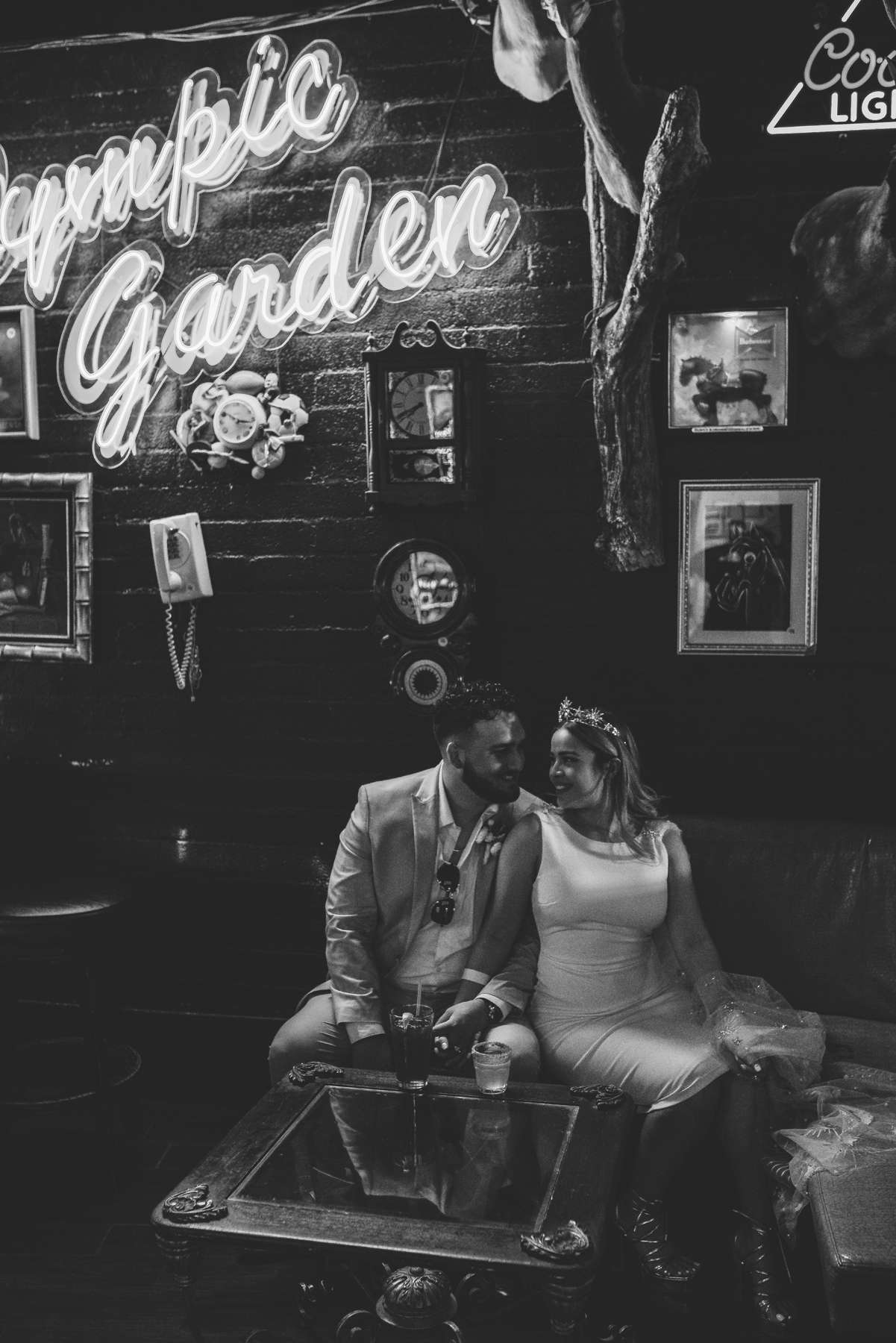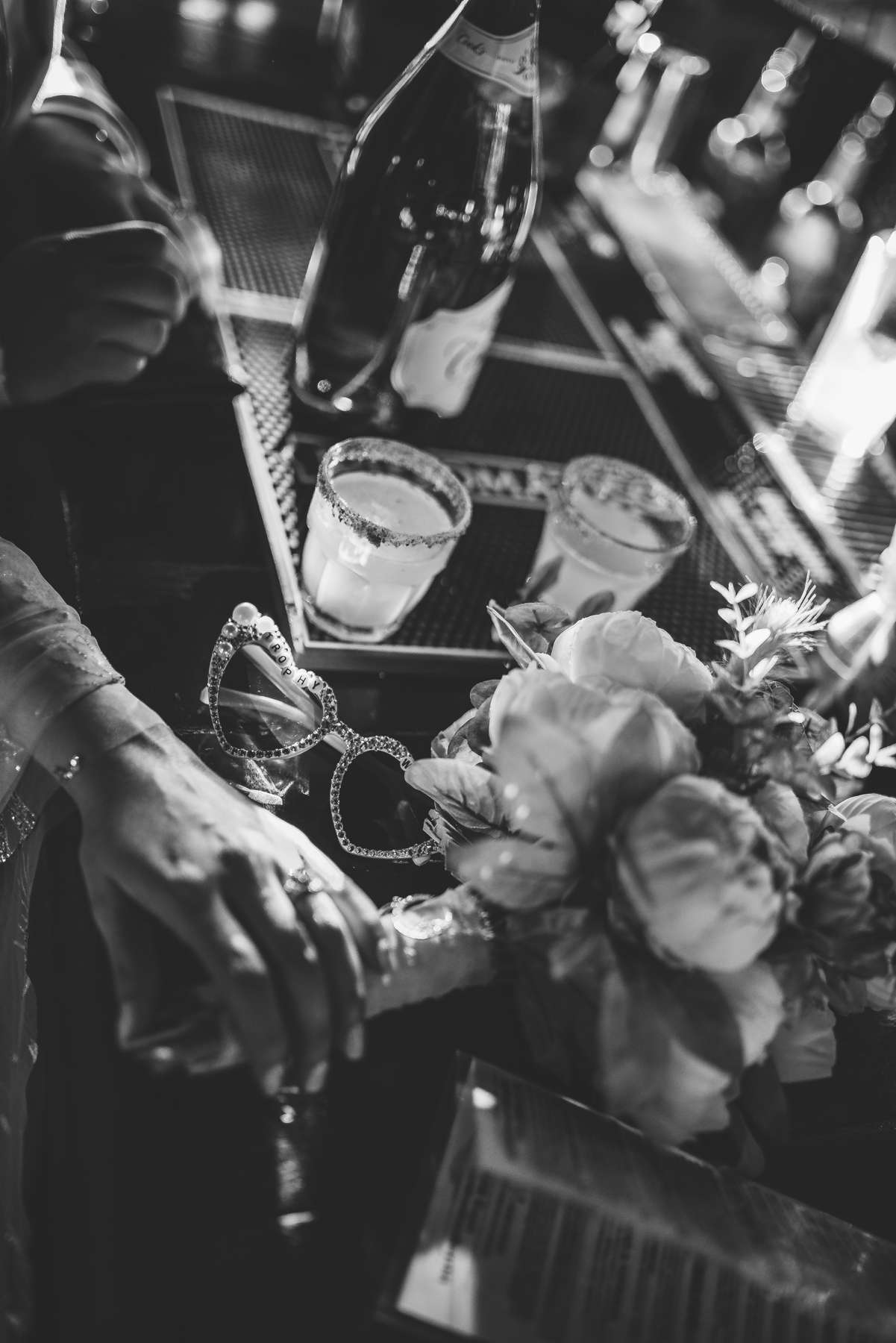 "It all went really smoothly, honestly a lot better than I thought it would," Stephanie reflects. "No matter if you have a big or small wedding, make sure you enjoy the process, and that day will be perfect because you will be marrying your soulmate."