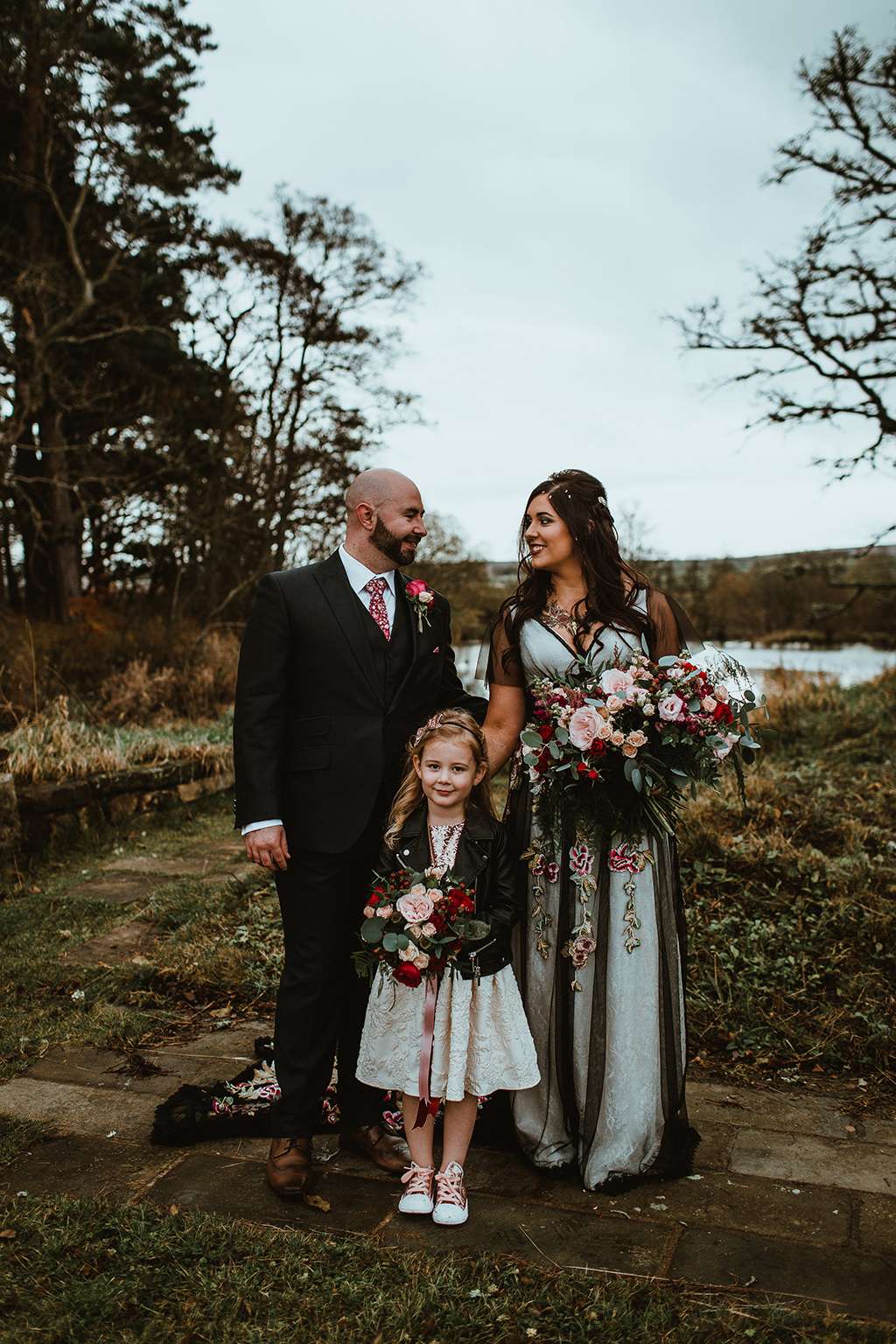 You are going to LOVE this wedding, we just know it! Just you wait til you get a load of all the decorations…!
The inspiration for the styling of Hollie and Dan's big day all stemmed from Hollie's My Big Day Bridal dress. "I've always been a bit of a goth girl at heart," Hollie explained, "so I wanted our day to feel dark and dramatic but still be romantic and beautiful."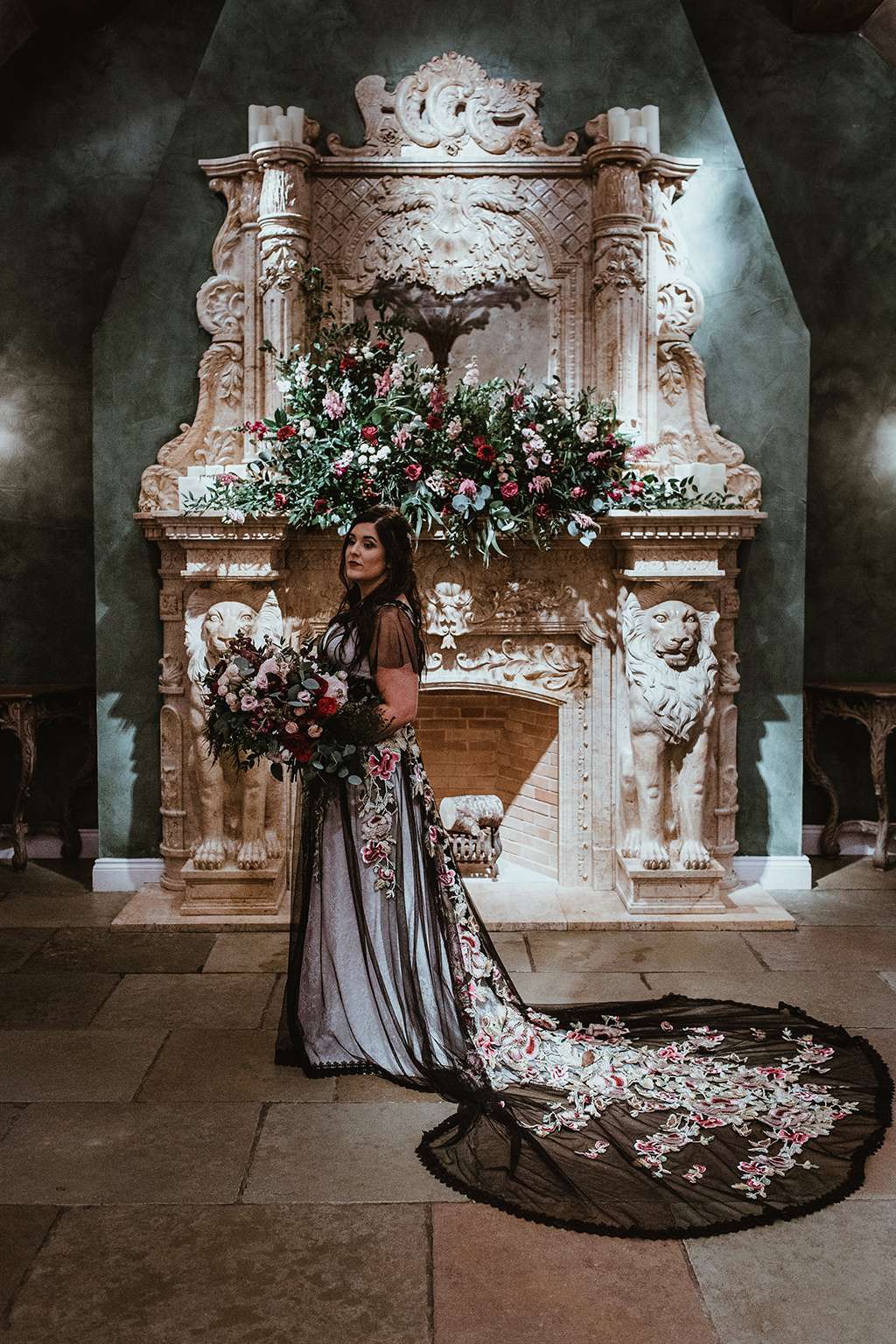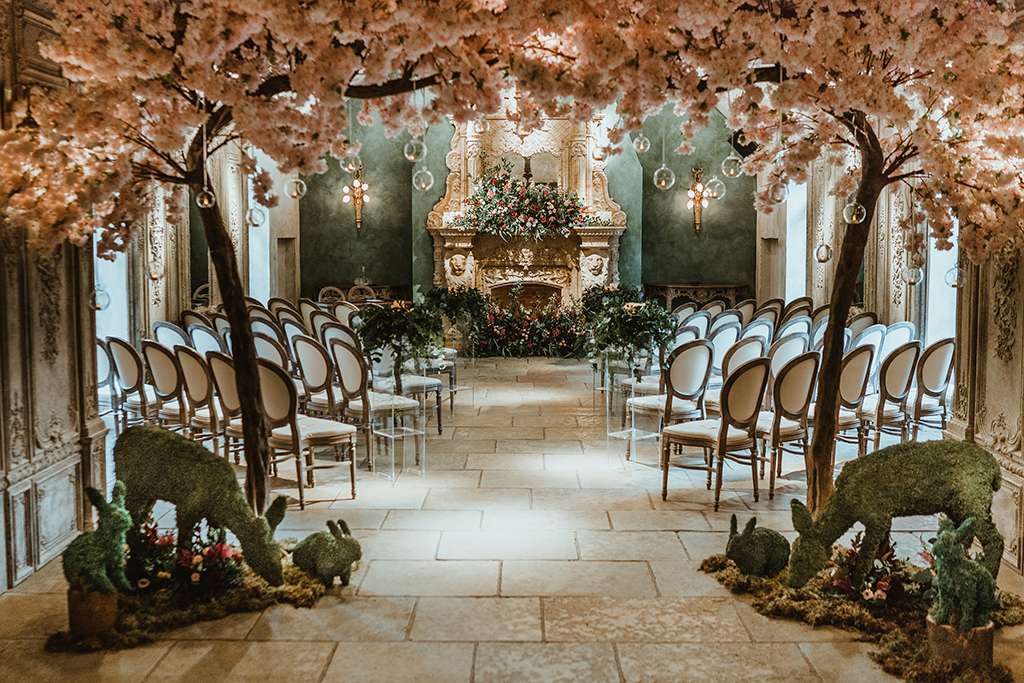 The dress in question was a beautiful black tulle and floral embroidered overlay gown. Hollie paired it with a jewelled headpiece, laser cut shoes and a custom printed jacket by Princess Crocodile Designs, who also made a mini version for the flower girl!