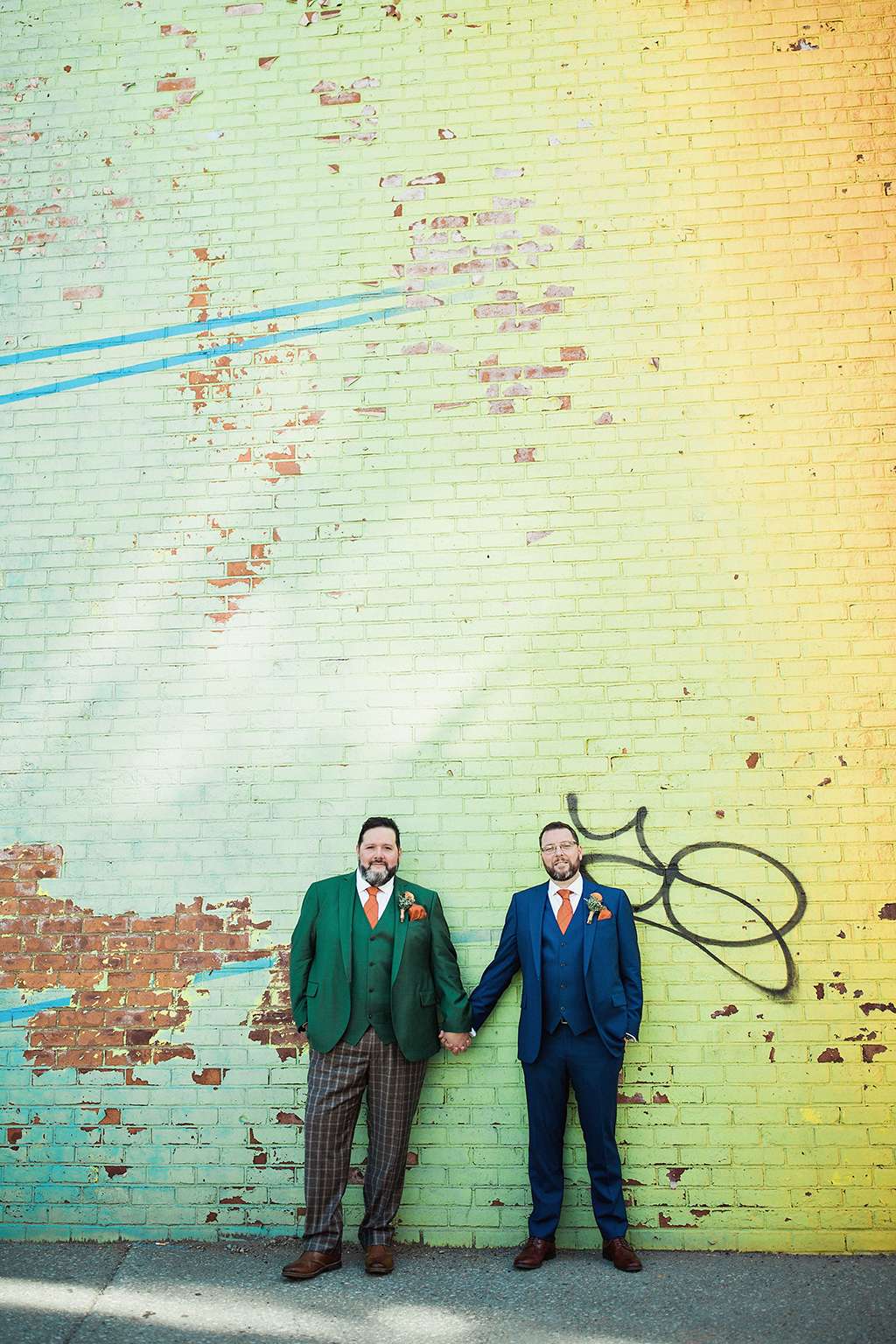 As same sex marriage was not yet legal where they live in Australia, Scott and Carlos chose to have their destination wedding in New York, which for them, represents a multicultural, vibrant and positive city where millions of different people co-exist. Being in New York meant they were able to forget all their worries – how LGBTQ rights were about to be put out for debate in Australia and the furore that surrounded it, about going back to an unknown future in their home country of Venezuela that was/is falling apart, or the daily struggles and challenges in their everyday lives – and simply celebrate their love.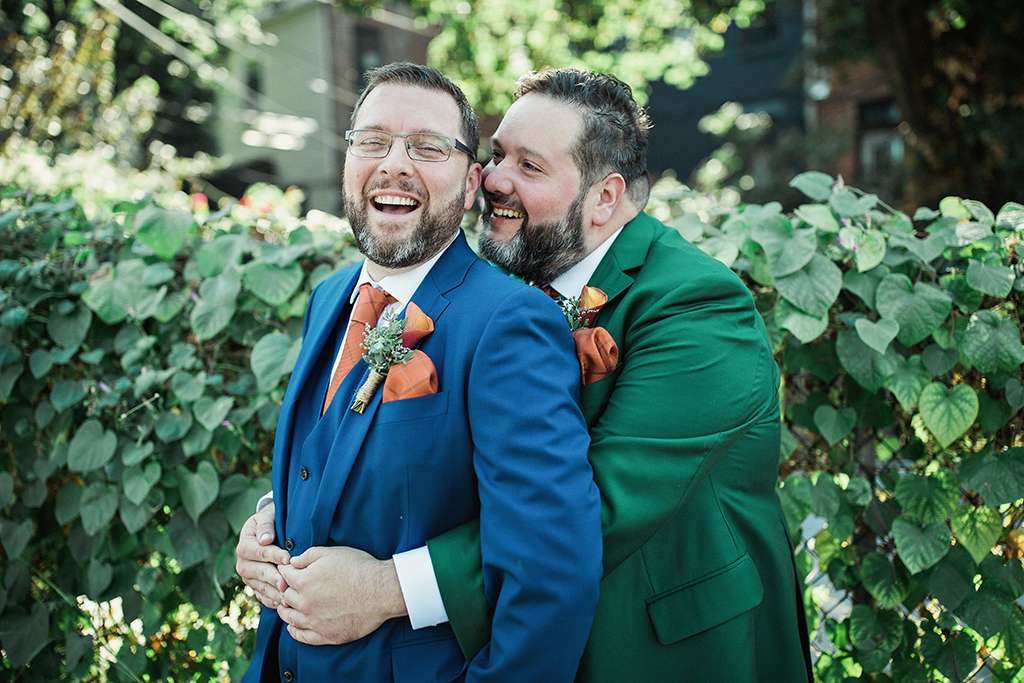 Their friends and family joined them for a holiday, which meant they were able to hold their wedding on a weekday, which helped considerably with costs. Although having a destination wedding has it's drawbacks in not being able to visit venues, see suppliers, etc, coming into town a week before the wedding date meant that Carlos and Scott were able to have an amazing time doing all the prep at once! From food and cocktail tasting at their reception venue to picking up their flower order from The NYC Flower Market the morning of the wedding, it all added to the sense of celebration and help build excitement for their big day.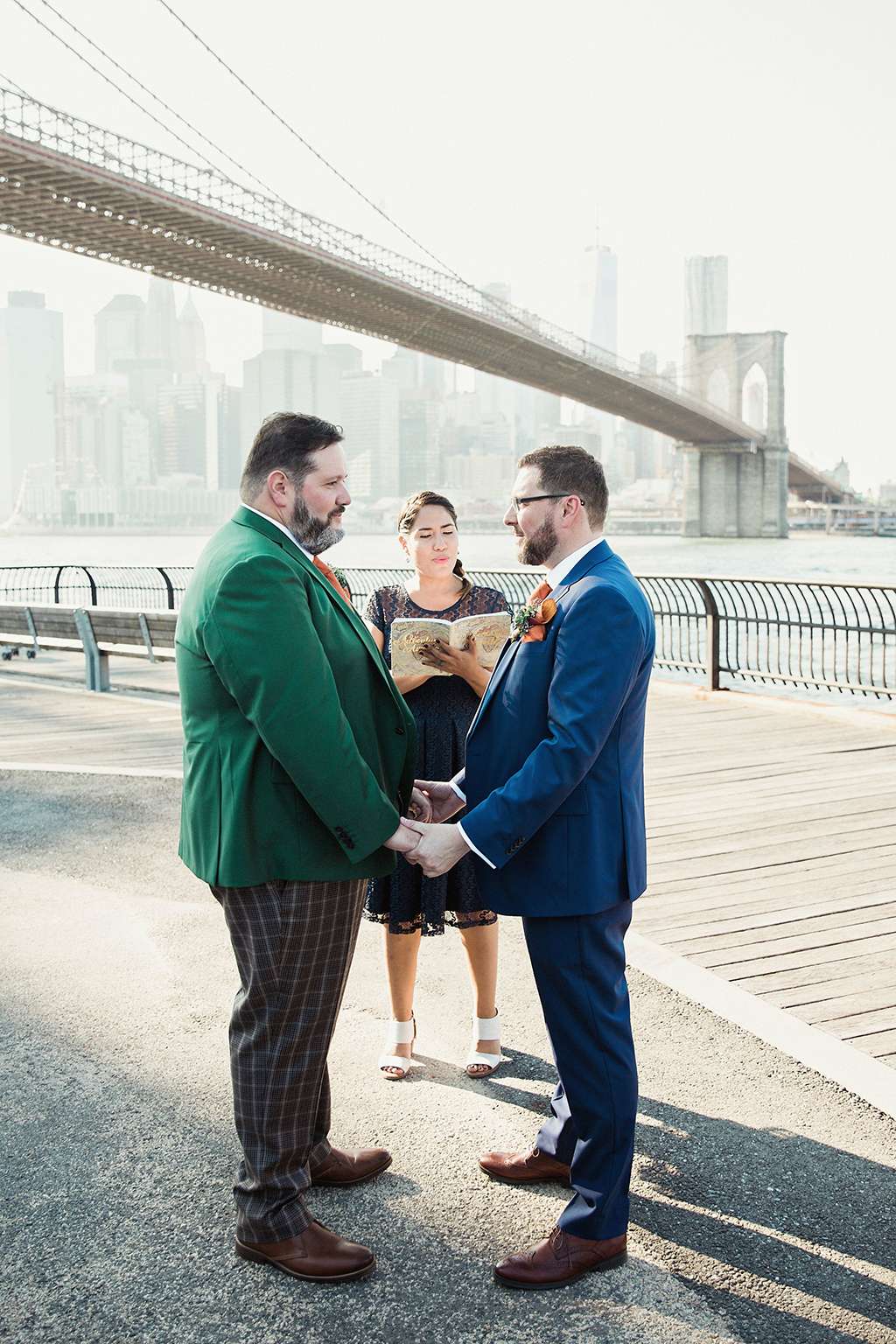 Their ceremony was held at the Empire Fulton Ferry Boardwalk, a beautiful spot in Brooklyn overlooking the Manhattan skyline. With a bilingual celebrant from Once Upon a Vow, they were able to include all nationalities in their ceremony and make sure everyone felt included.
"The good vibes and happiness from our guests during our ceremony was my favourite part of the day," explained Carlos. "Language wasn't a barrier, everyone was happy for us, smiling at each other and finding ways to communicate. Standing in such an iconic place in New York, a city which celebrates multiculturalism and difference, felt very special."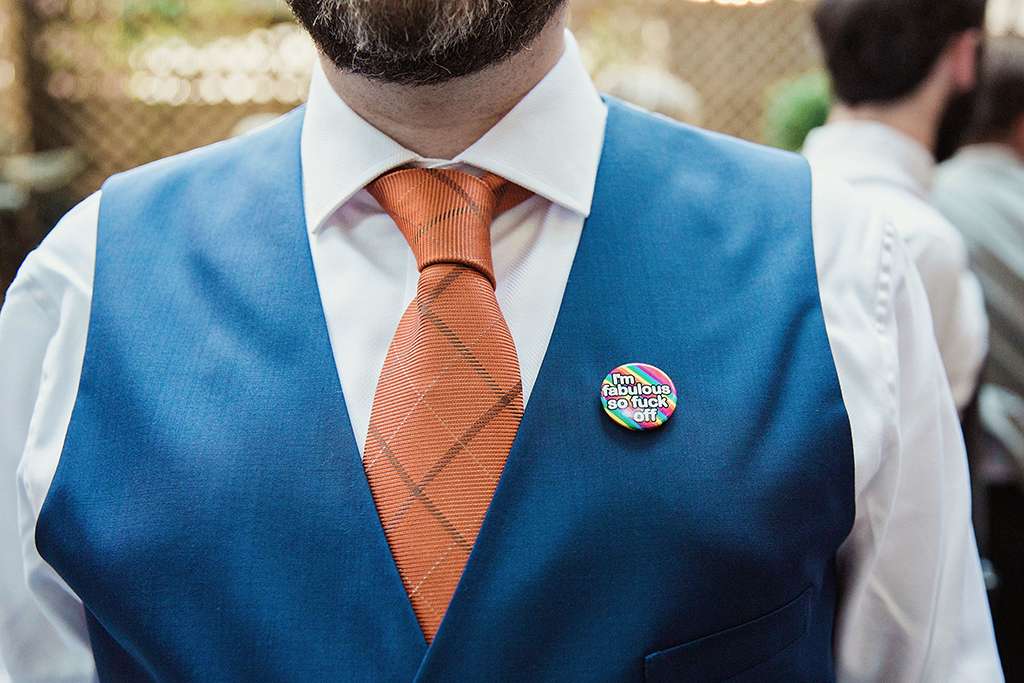 The reception was held at Gran Electrica, a Mexican restaurant that was able to provide all their catering and cocktail needs, with a gorgeous rustic patio! In lieu of a traditional wedding cake, the couple invited their guests to participate in the planning by setting up a Facebook group in the lead up to the wedding, and decide what cocktail inspired cupcakes they would have from Prohibition Bakery. The winners were Sangria, Dark and Stormy and Bee's Knees.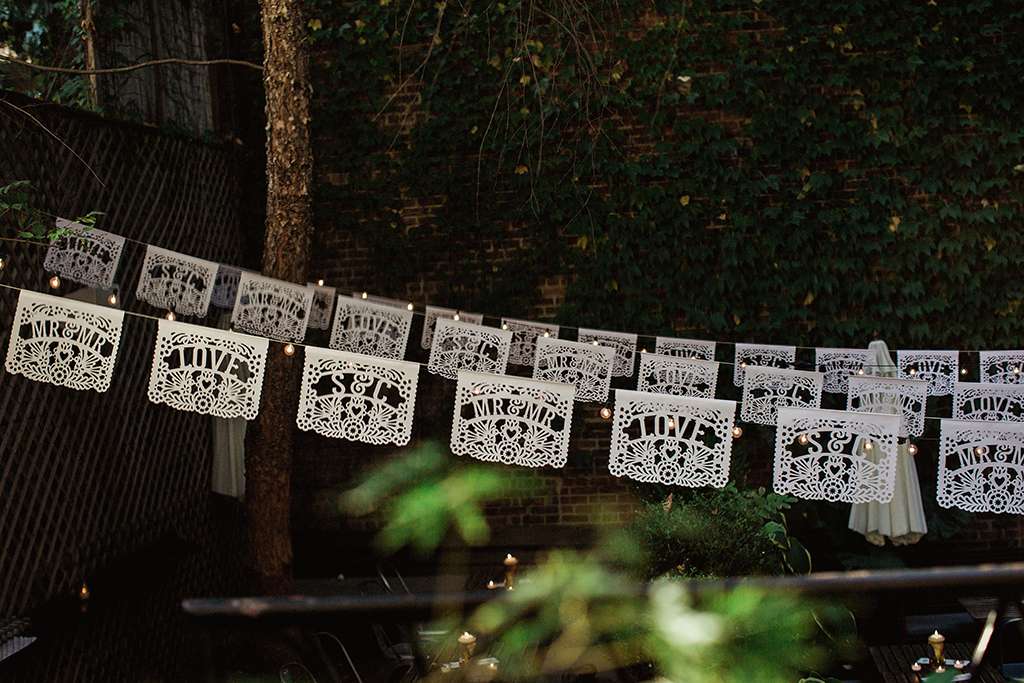 They also used the Facebook group to ask for music requests for their Spotify DJ for the night – which helped, along with the plentiful cocktails, with the Venezuelan tradition of La Hora Loca. "It translates to 'the crazy hour'," explained Carlos, "and for my people it is not a wedding without one! Basically, once you've given enough time and alcohol for social interaction to occur, the music will get a big louder, the songs silver and the dancing more outrageous! Props will start appearing – inflatable instruments, silly hats, wigs, tiaras etc – and it's the time of the night to let all inhibitions go."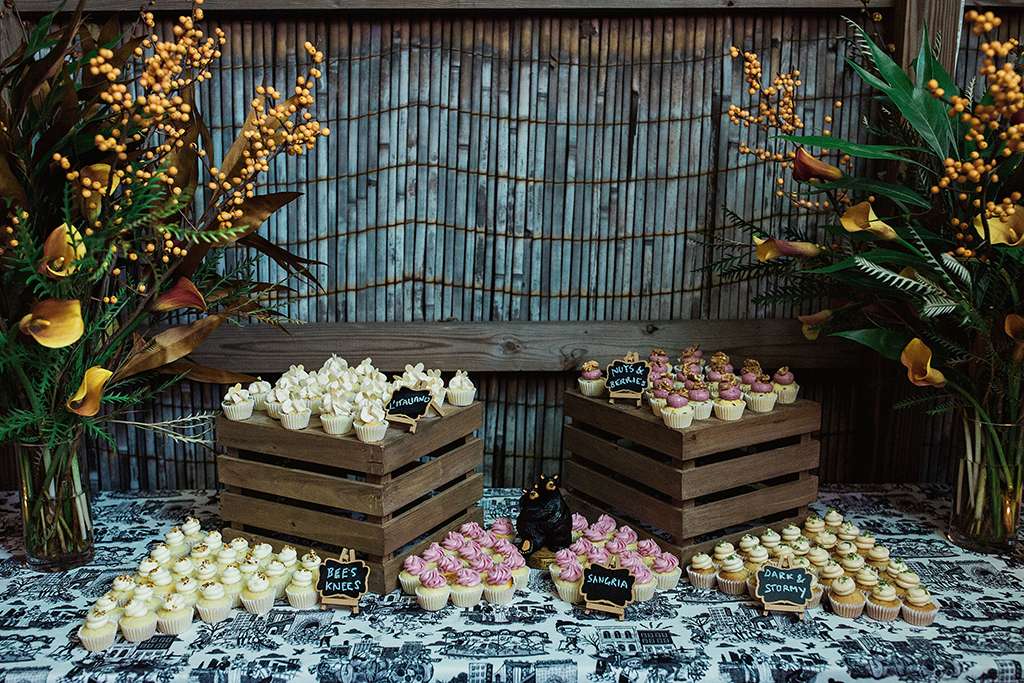 "Things might not go to plan", they concluded, "but if the people around you see you guys happy and having fun, they will enjoy as well. Our inspiration was our family and friends. It wasn't a big wedding but the people there with us are the people close to our hearts."