Lauren (from Fife in Scotland) and Matt met while Lauren was solo travelling in the USA in 2015 – they met in New York and bonded over music, live shows and wine on a Brooklyn brownstone rooftop overlooking the Manhattan skyline. They stayed in touch, talking everyday, after that and their love blossomed. He even sold his car to visit Scotland to meet her family and friends!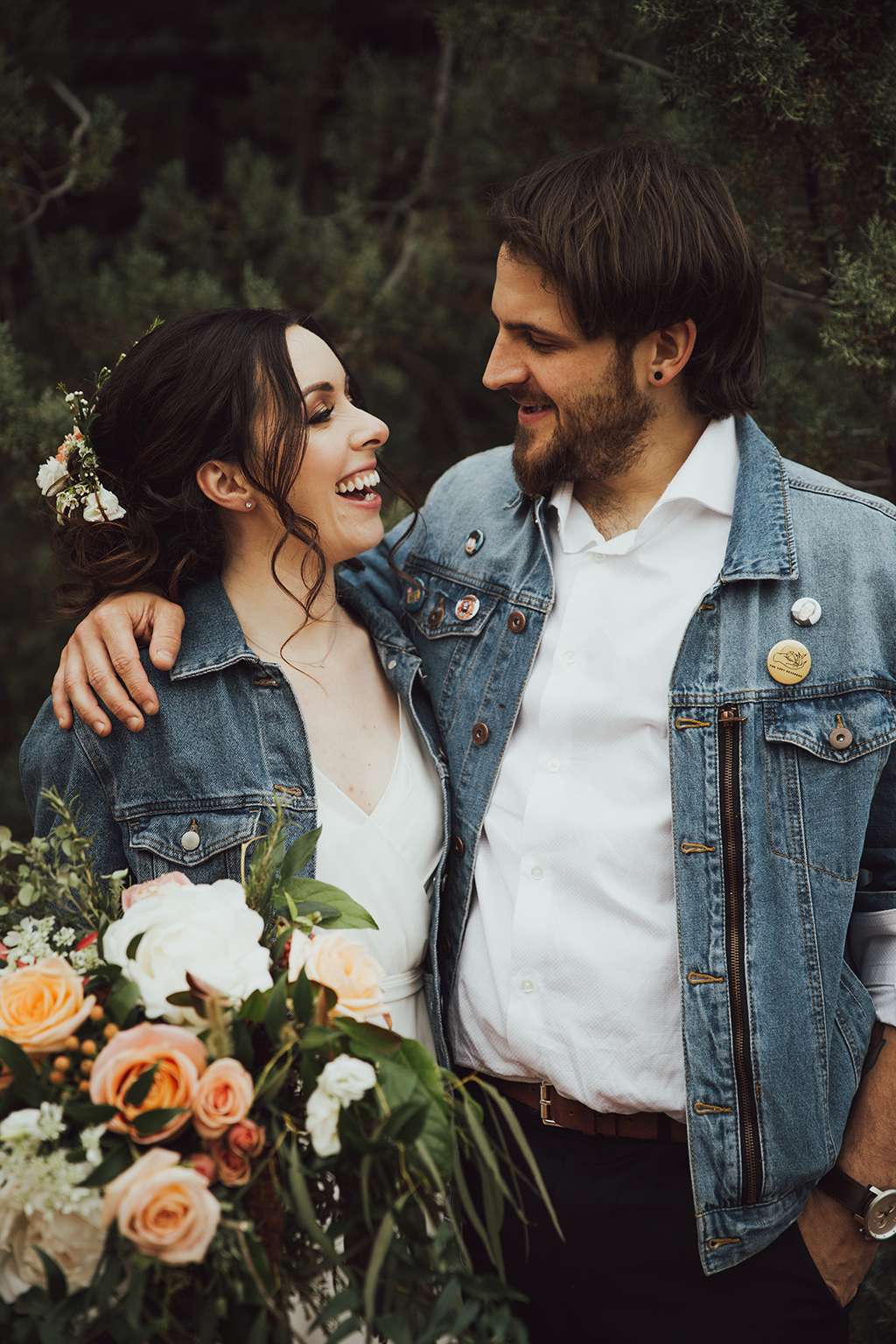 After doing long distance for a while. flying back and forth and having epic road trip adventures in both countries, Lauren was lucky enough to get a work visa and move to Philadelphia with her company for a year. In 2017, Matt proposed at the top of a mountain on one of their many road trips, and Lauren made the move to Brooklyn to be with him full time.
With their love of travel, it made perfect sense for them to elope – and get married at the top of another mountain – this time in Sedona, Arizona. They finished off with another road trip down the West Coast – catching places like Vegas, Bryce Canyon, LA and San Diego.
Despite being sad that by eloping, their nearest and dearest couldn't be with them, as they knew what planning a big wedding involved, they were more than happy to only have an elopement to plan – even if they had to book everything without ever having been to Arizona! They were joined only by their officiant, photographer and Jeep driver – who ended up being their two witnesses.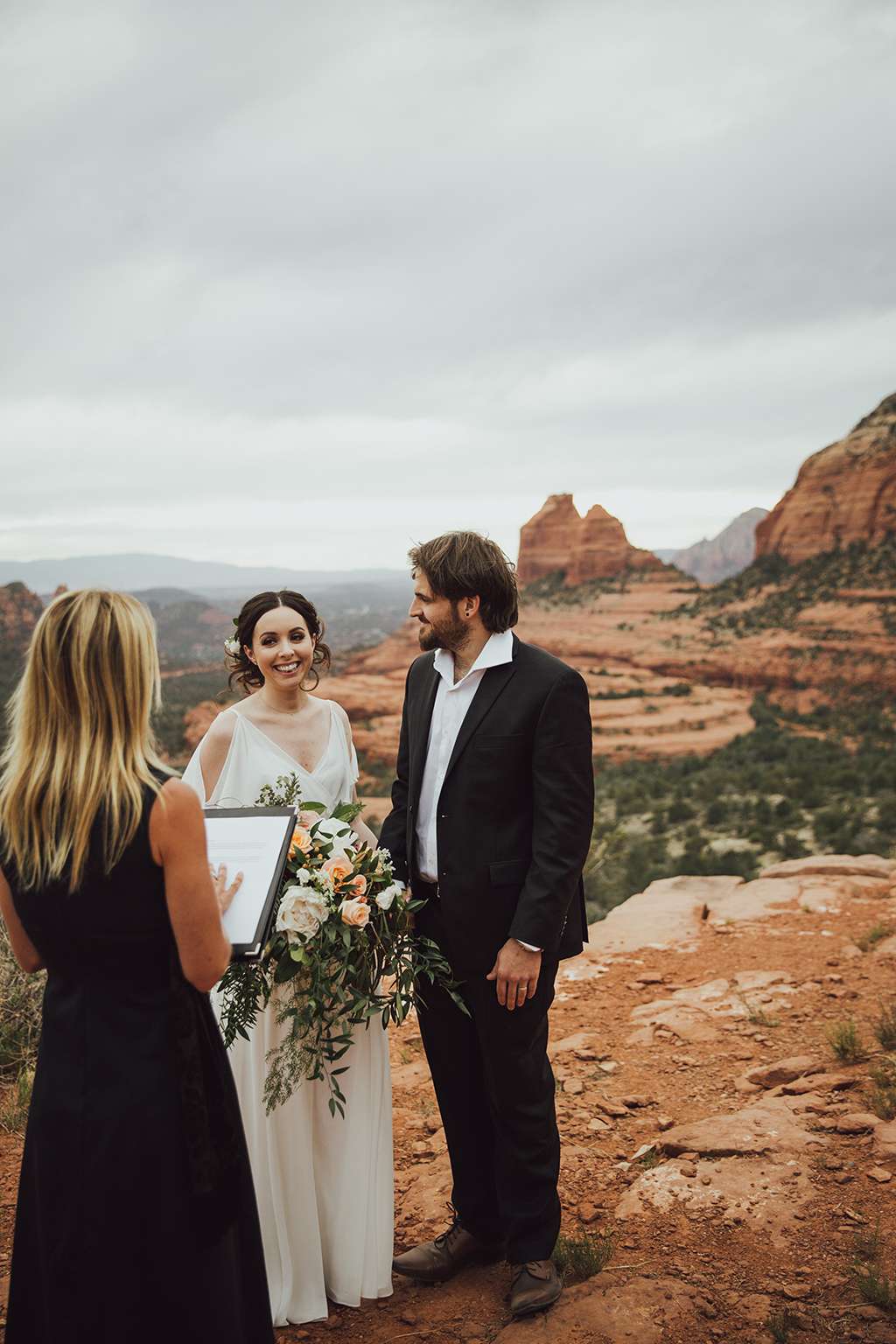 As they had their heart set on getting married at Merry Go Round Rock, they splashed out on a Jeep driver to take them up there; and celebrated their marriage with a couple of high speed sprints over the rocks on the way down! Lauren also treated herself to a huge bouquet; as it was their only decoration, they didn't mind spending a little extra here, and ended up carrying it with them all the way to Vegas!
They were able to save with their outfits; Matt's suit fit him perfectly off the rack, so didn't require any tailoring, and Lauren picked up a dress online and had it altered by her mum. "It was slightly difficult to reign this in," explained Lauren, "especially after I tried on some amazing but expensive dresses in stores, but, I'm glad I still found a great dress that didn't cost the earth and remembered that the dress is not as important as the marriage!"
After their short but sweet spiritual ceremony, sealed with an Irn Bru toast as a nod to Lauren's Scottish roots, they took themselves for an impromptu dinner and champagne at a local restaurant to wind down and celebrate. They turned up in their wedding outfits, and a lovely, random couple ended up picking up the cheque for them – unexpectedly! "We didn't realise until the waitress told us when we tried to settle the bill. We ended up chatting to them, showing them some pictures and it turns out they'd been married for 43 years – we promised them we would pay it forward to another couple when we reach the same milestone."