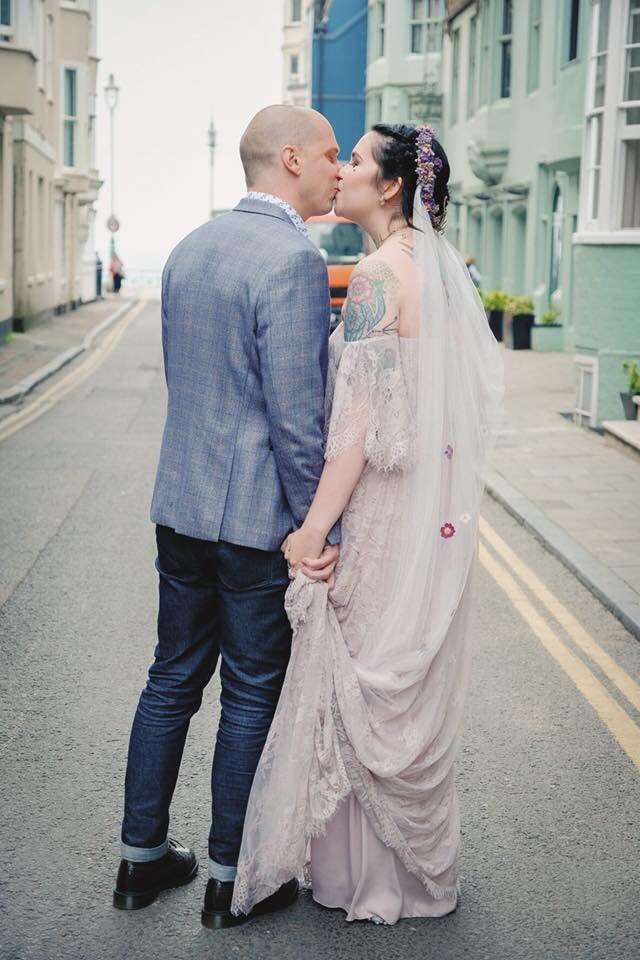 Holly and Toby wanted to forego the pomp and ceremony often surrounding weddings, and so chose to invite only their closest family and friends to their actual wedding day. They had a big party in the pub where they first met in for everyone else a month later. Not wanting a lot of fuss, they didn't have an engagement, engagement rings or even tell anyone bar their nearest and dearest that they'd tied the knot until afterwards, wanting to maintain a degree of intimacy and privacy, and concentrate the process on their commitment to each other.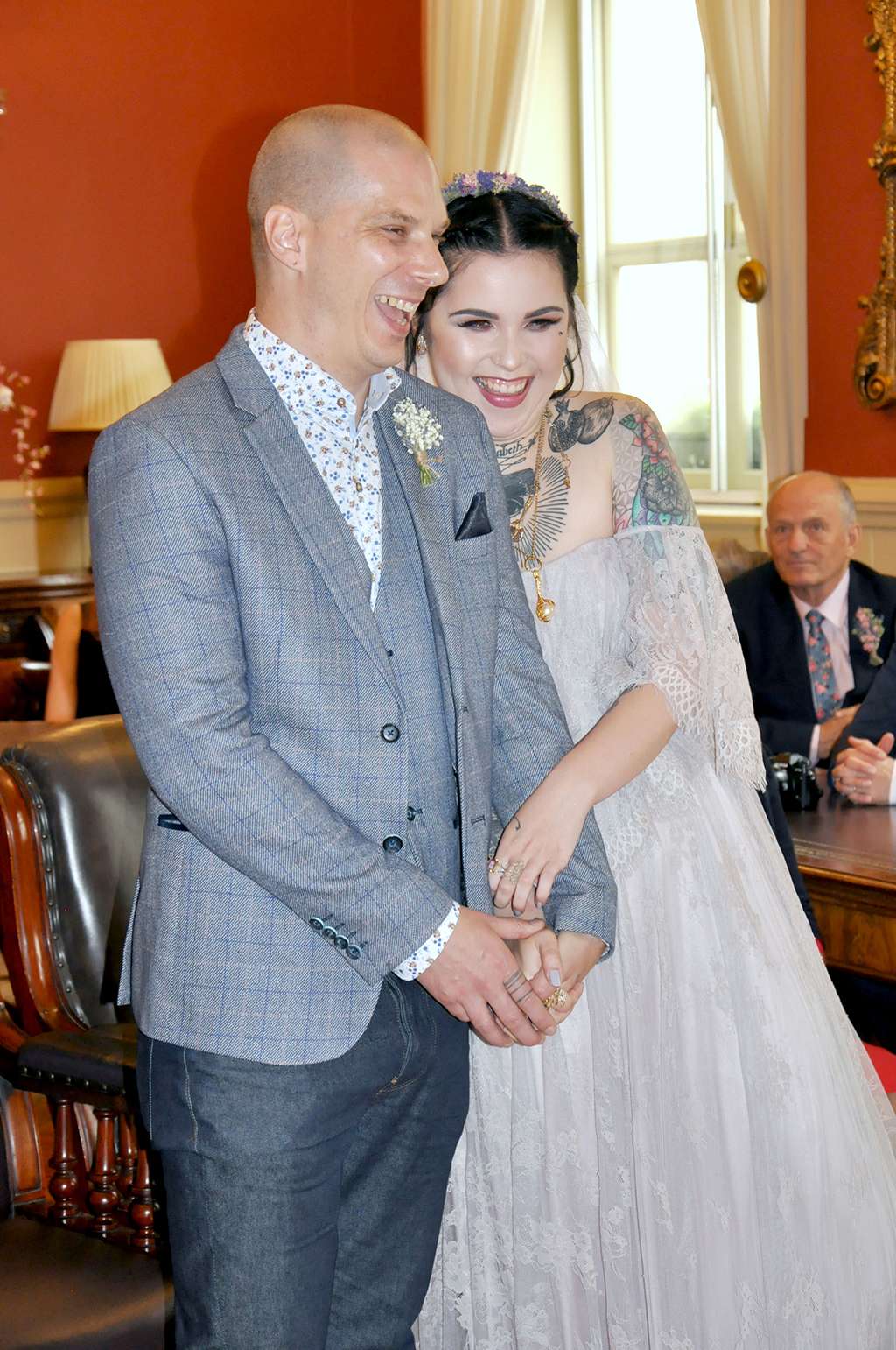 They gave themselves just six months to plan and organise everything, and focused their £6,000 budget on areas that meant the most to them; for Holly, it was investing in pieces of Tessa Metcalfe's feminine yet macabre jewellery that would hold sentimental value for their day and could be passed down generations. They saved money by using dried flowers instead of fresh throughout their decorations – with dried flower crown, bouquet and buttonholes by The Artisan Dried Flower Co., and buying dried flowers wholesale for decorating the reception venue from Essentially Hops.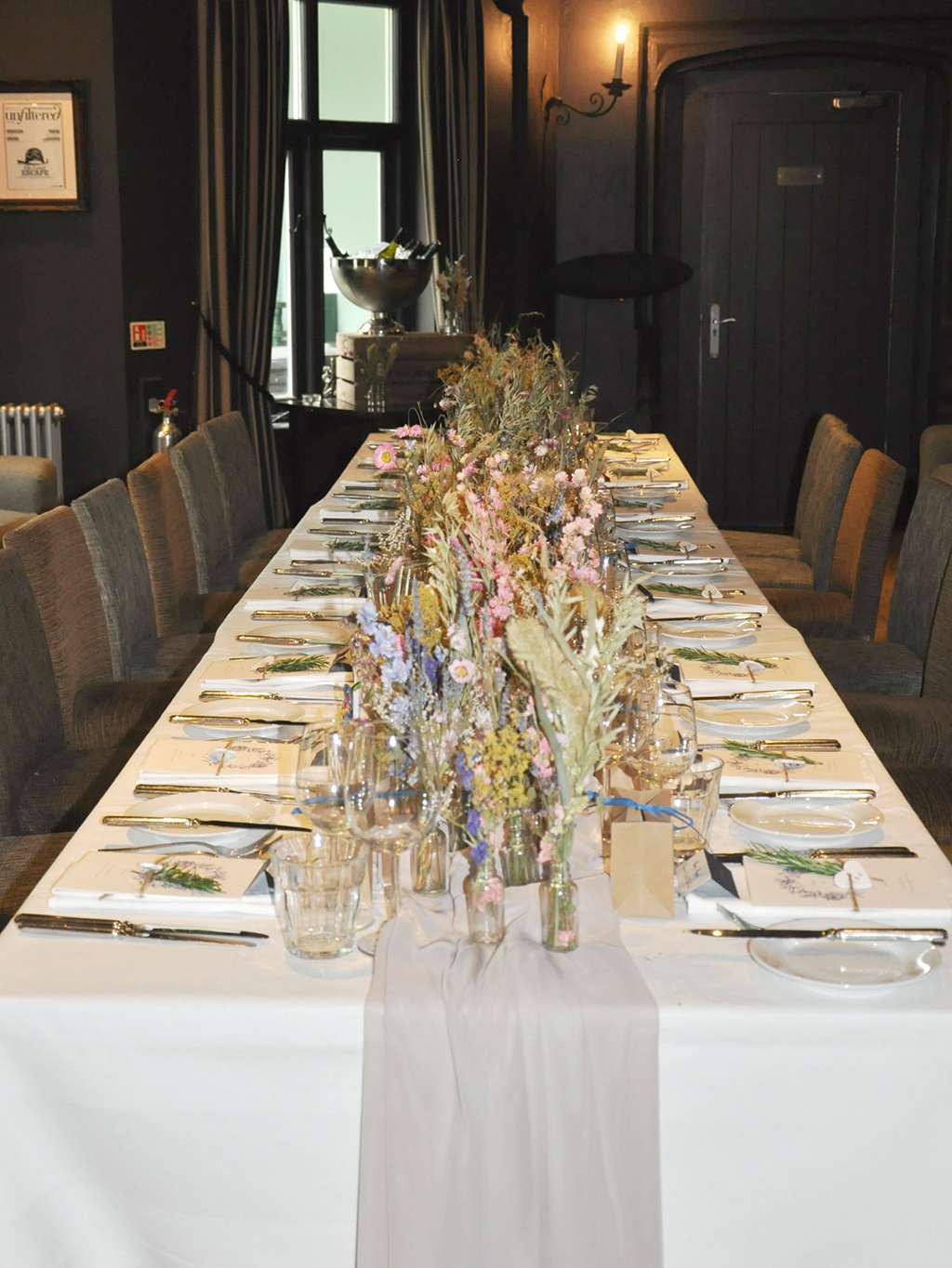 The simple, understated ceremony was held at Brighton Town Hall, where they exchanged traditional marriage vows, and then took a walk with their guests to their reception venue of Hotel Du Vin. Holly became fixated in the lead up to the day with how their private dining room would look when their guests first walked in – painstakingly filling nearly 200 small bottles with dried flowers to create a stunning centrepiece that made their guests gasp when they entered. "I got the reaction I was hoping for and the vision I had started off with had come together!" said Holly.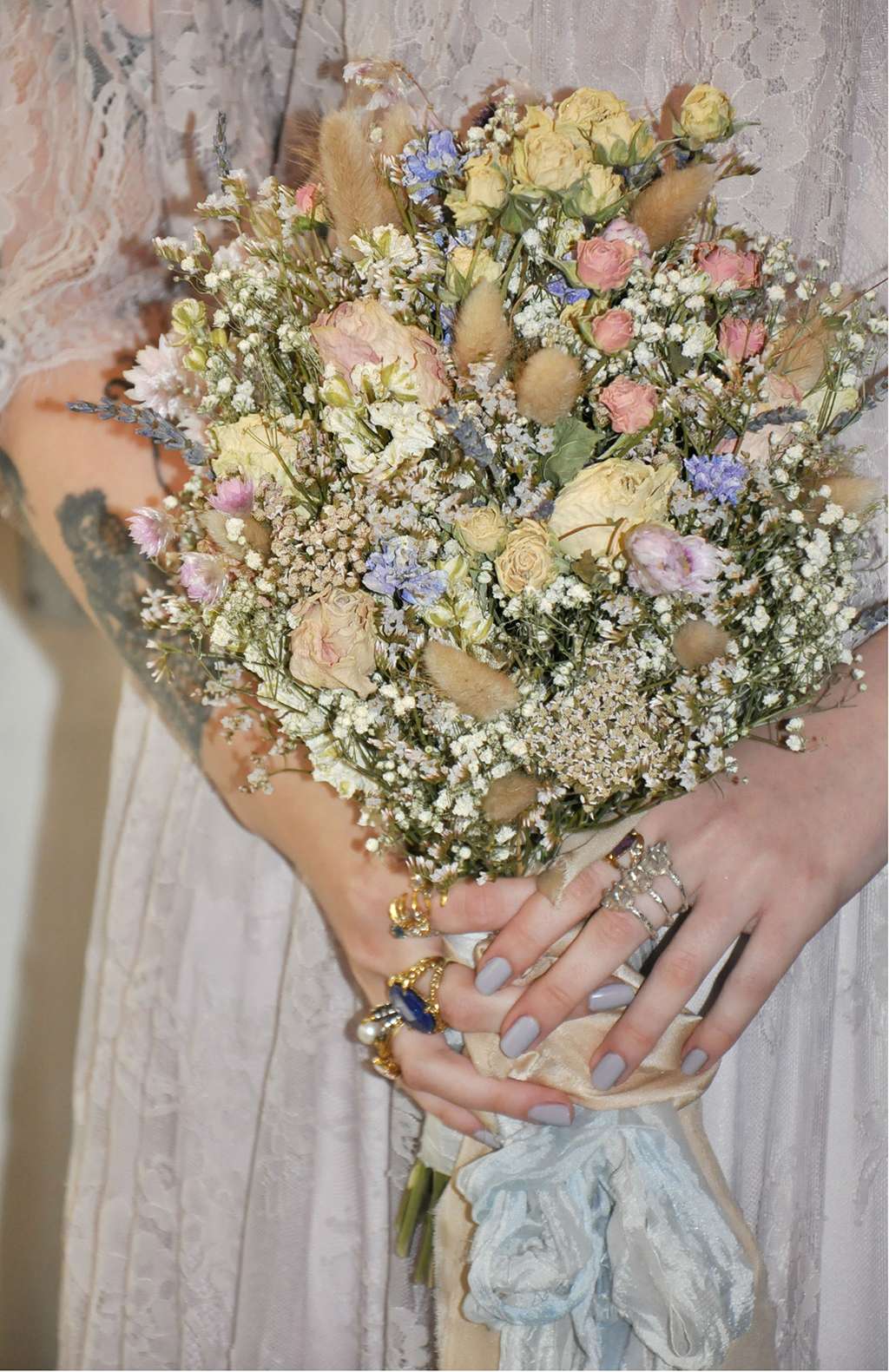 Their reception continued with a leisurely-three course lunch, followed by speeches and cheese and charcuterie in lieu of wedding cake. Holly had made all her own wedding favours; their guests received bags filled with homemade rosemary oils, salts, and a packet of rosemary seeds – chosen for their symbolism in Elizabethan wedding ceremonies of love, longevity and friendship.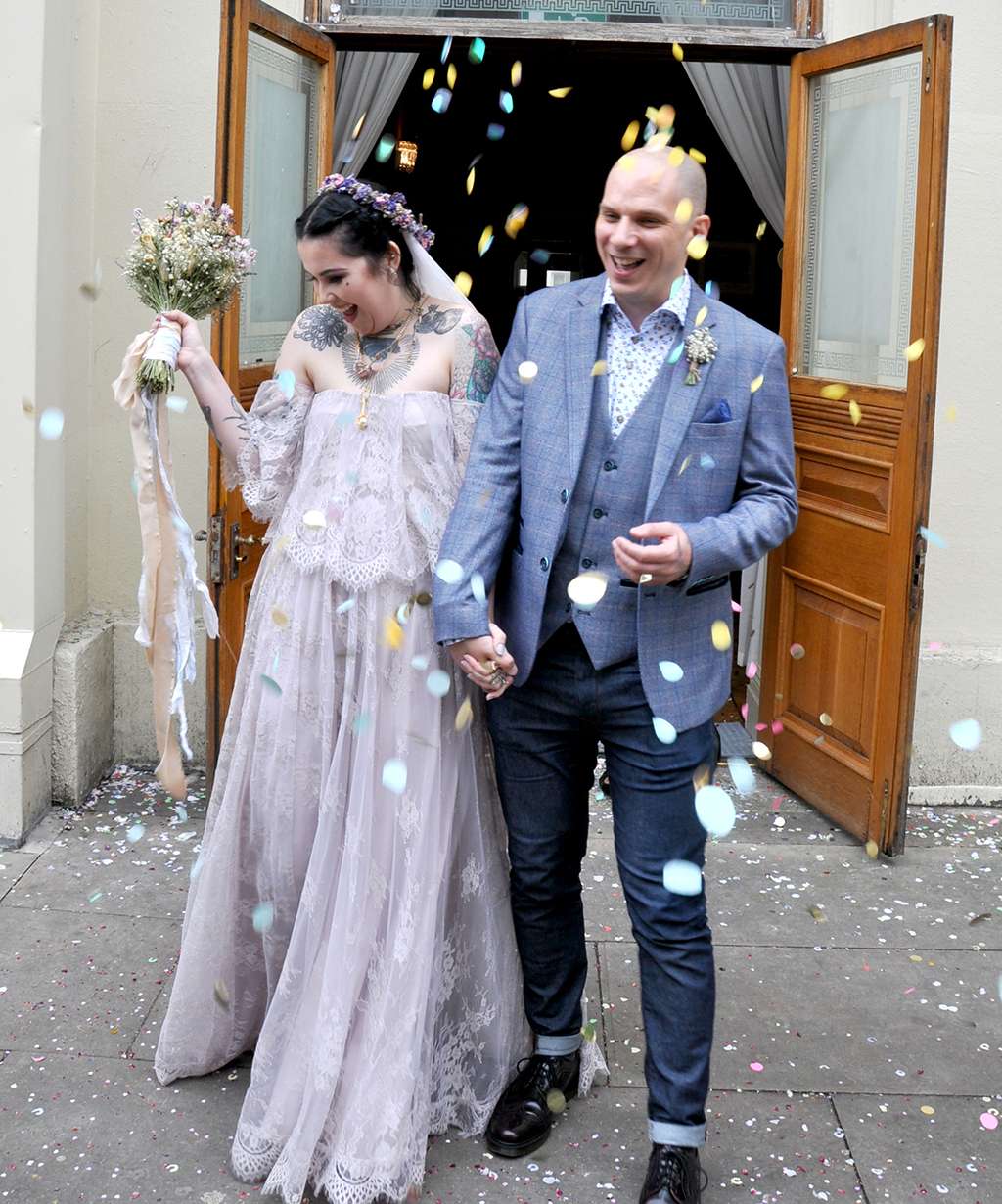 Holly continued the loose Elizabethan theme for their special day with her Grace Loves Lace
oyster coloured, lace two-piece, which was soft and feminine with a modern twist on historical wedding dress styles. Paired with Jeffrey Campbell shoes, and Toby in a dressed down look of jeans and Dr Martens brogues, they looked the epitome of the rock n roll couple; that being, a true reflection of themselves and their unique sense of style.
It's this sentiment that Holly advises future brides and grooms to set as a goal for their own wedding days; "Really tune into your own sense of style and trust it – it can be so easy to get caught up in the latest trends on Pinterest and Instagram. If your wedding is a reflection of you both, visually and sentimentally, it will stand the test of time."