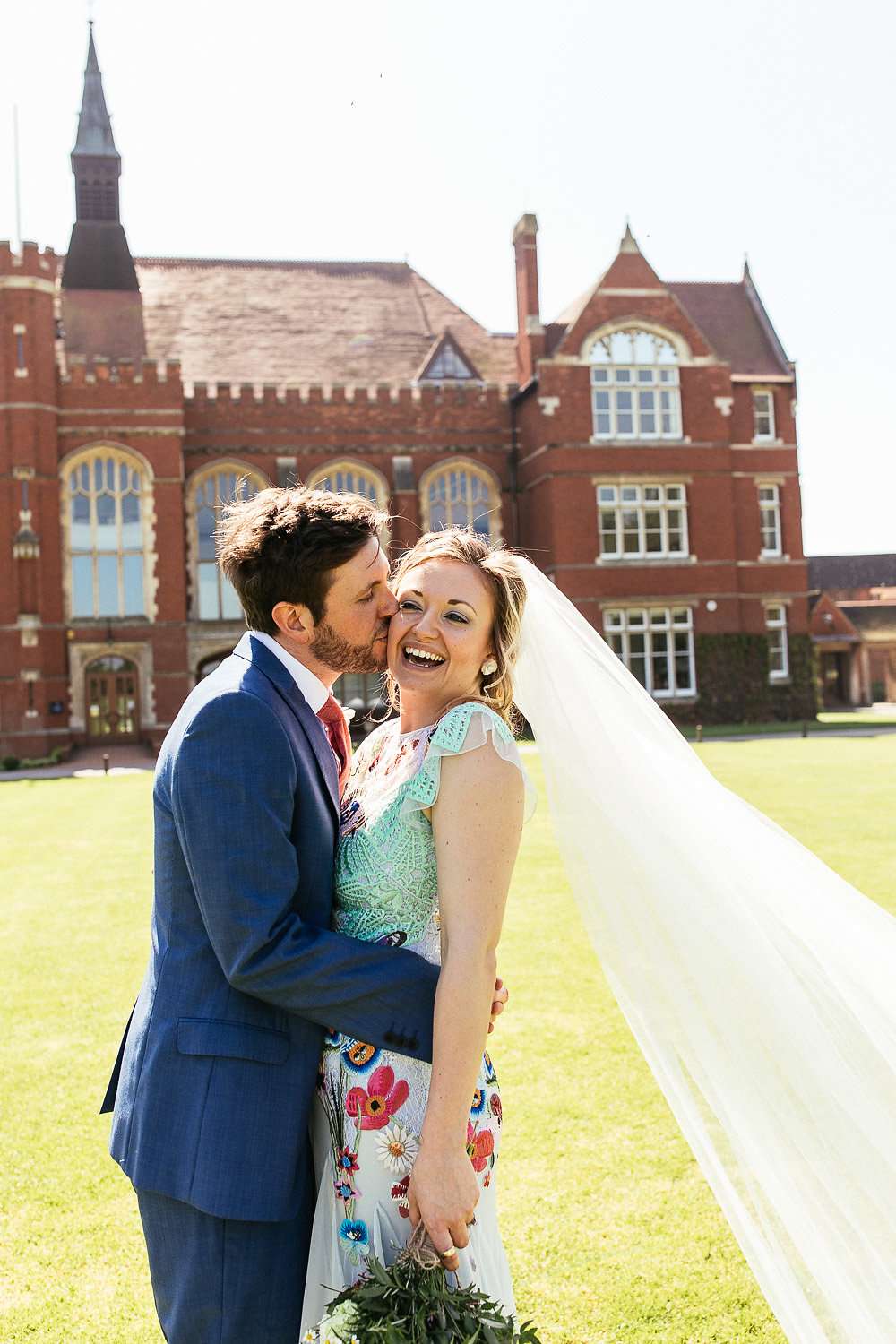 Charlie and Duncan were lucky enough to score a gem of a venue for their wedding – Outfields Farm in Bedfordshire. Usually used for holiday accommodation, they had their reception in the barn usually used as a bunk room, and the whole bridal party were able to take over the holiday cottages adjacent for the whole weekend. Many of their other guests camped on site too. As it wasn't an advertised wedding venue, happening to belong to Charlie's bridesman's parents, they're convinced they managed to achieve what they wanted from their big day for a third of the price of hosting it in a manor house or country club!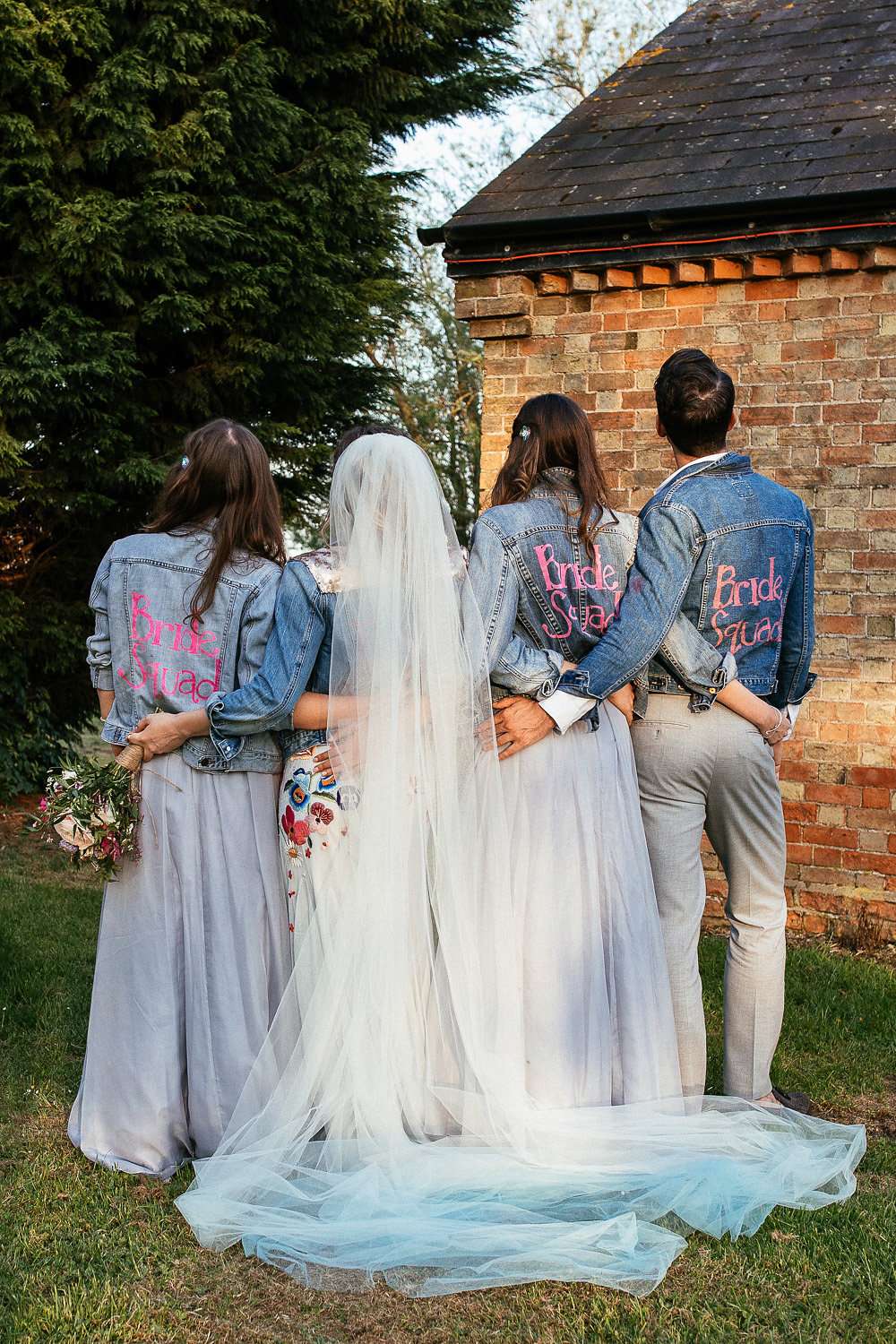 Being able to stay over the nights before and after the wedding meant that there was a real party atmosphere for the whole weekend, not just the day itself, which is just what Charlie and Duncan wanted when they began their planning. The couple took their inspiration from the rustic charm of the venue itself and their love of relaxed days spent in pub gardens with friends, family and dogs. They wanted it to be as personal as possible, and the input of so many friends and family ensured the day was completely tailored to their tastes and passions by those who knew the couple best.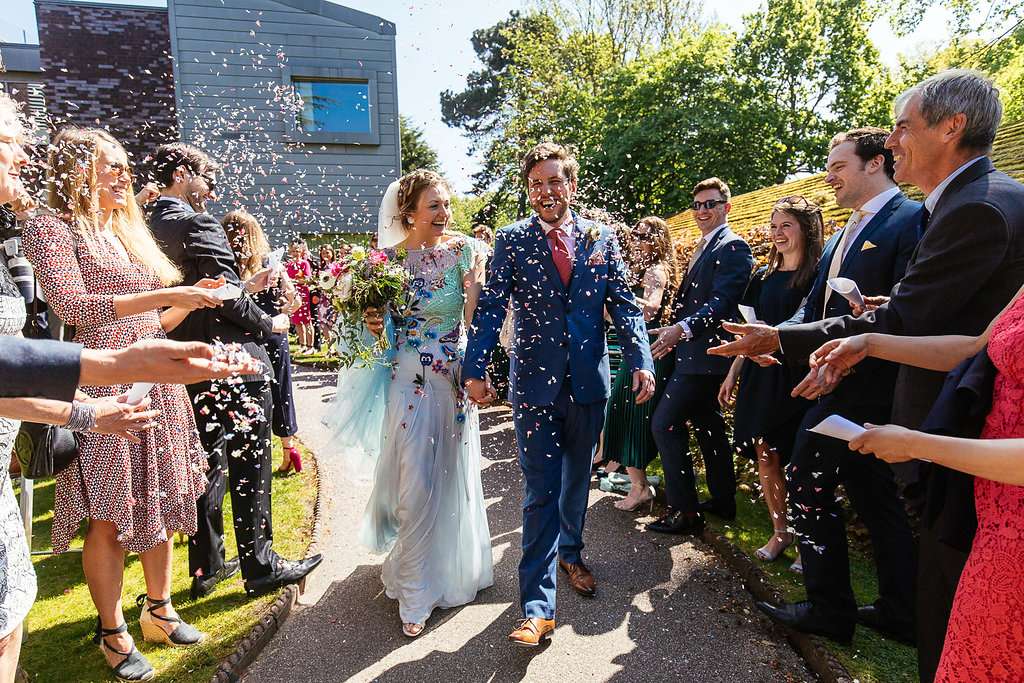 Designer Charlie knows how vital details are in setting the atmosphere for an event, so the couple DIY'd pretty much all of the decor elements to ensure they got the vibe they were looking for. As self-professed beer aficionados, they knew early on that this would feature pretty heavily in their inspiration; as well as hiring a mobile beer bar, they used hops in a lot of their decorations, and filled pint glasses, crates and beer bottles with wild flowers that looked like they'd been scooped from the fields surrounding the farm to decorate the barn they held their reception in.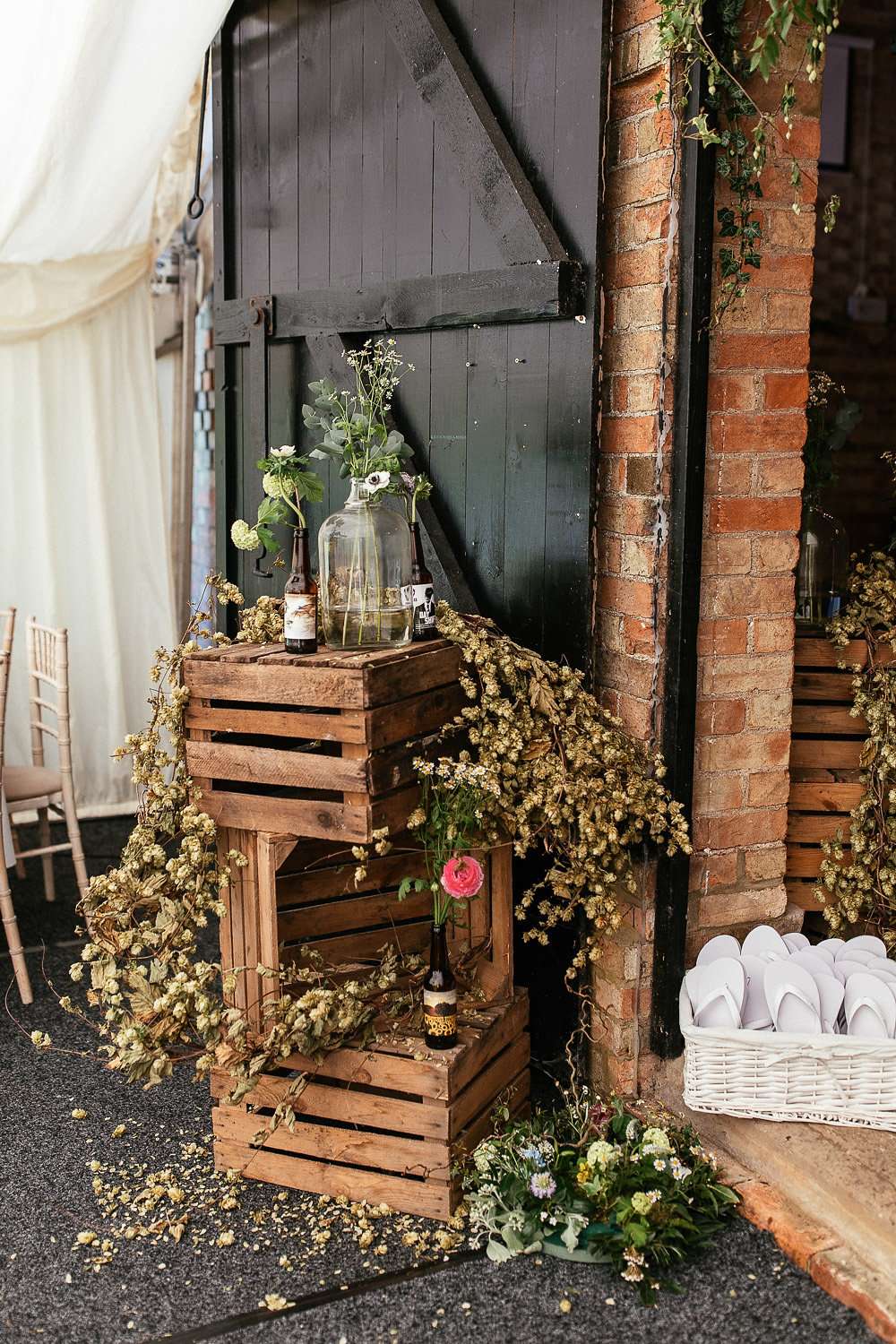 Charlie wore an embroidered Temperley dress, with a custom-dyed Rock n Roll Bride for Crown and Glory veil which faithfully matched the beautiful blue hue of the gown. "I had an amazing experience liaising with Sophie from Crown and Glory about what I wanted – Sophie was so excited about the unusual dress and it actually helped me to quiet a few fears she had about not getting married in white after a few people had raised their eyebrows."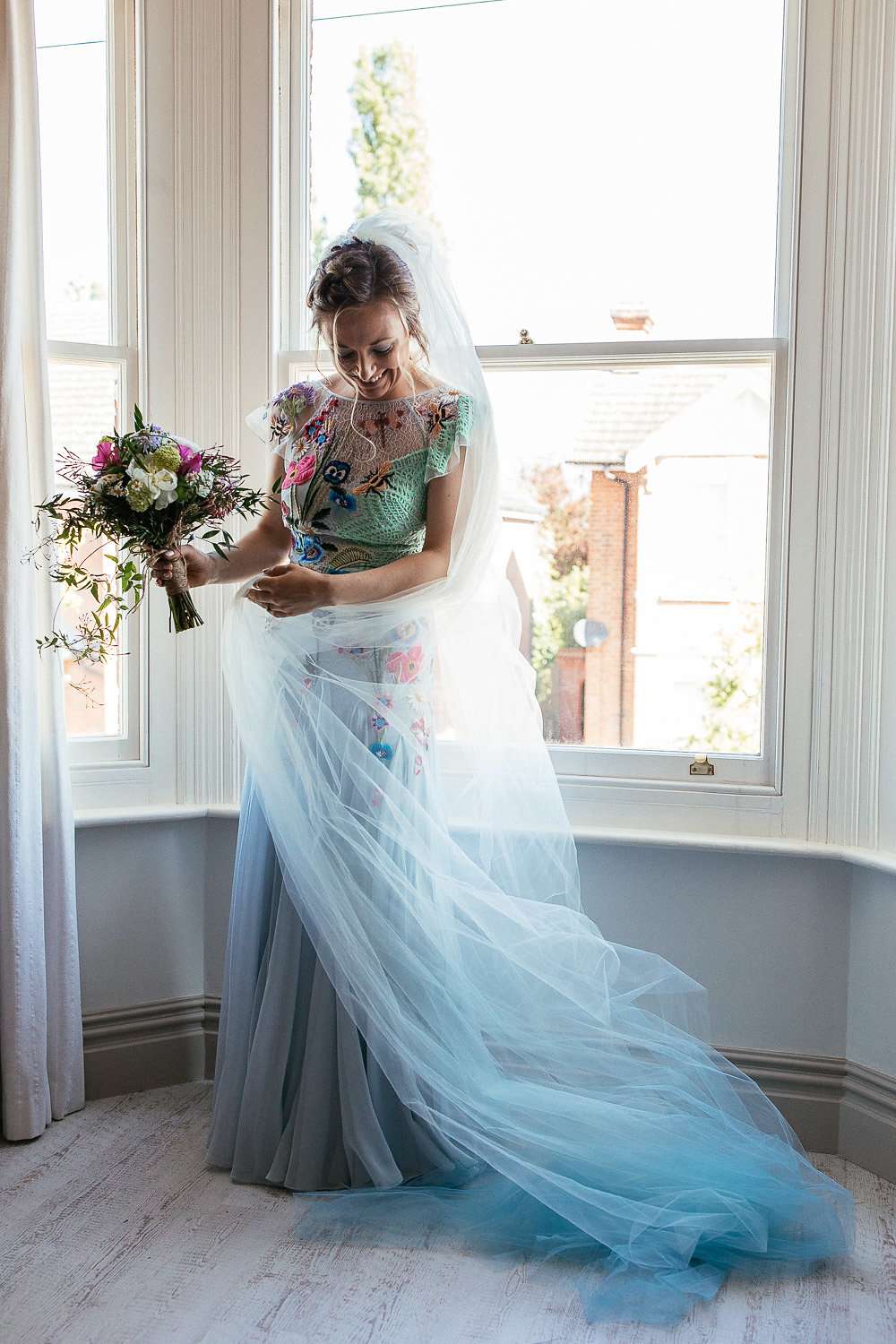 The couple cite that the best thing about planning their wedding was how it brought them together with a common goal; "It was a really fun and productive way of crystallising what was important to each of us in a day that was meant to symbolise how we felt about one another." said Charlie. Not only in the aesthetics, but what the purpose of the day was for them. "As we'd already been together for a while, one thing we agreed on was that this day should be about showing our friends and family just how much we cared about each other, making sure they were all aware that we were going to look after each other for the rest of our lives." And without a dry eye in the house throughout the day, Charlie believes they achieved just that!
Despite all the amazing details in their wedding, Charlie actually warns against being too focused on achieving #pinterestgoals for your big day; "Don't forget that the most decorative things in the room are going to be you, your spouse and your guests," she advises. "You don't really need hand-drawn signage to direct guests to the toilets or the table tennis table or the beer van unless they are actually hard to find. Make sure to take that into account when planning your decorations and maybe let some of the smaller details slide."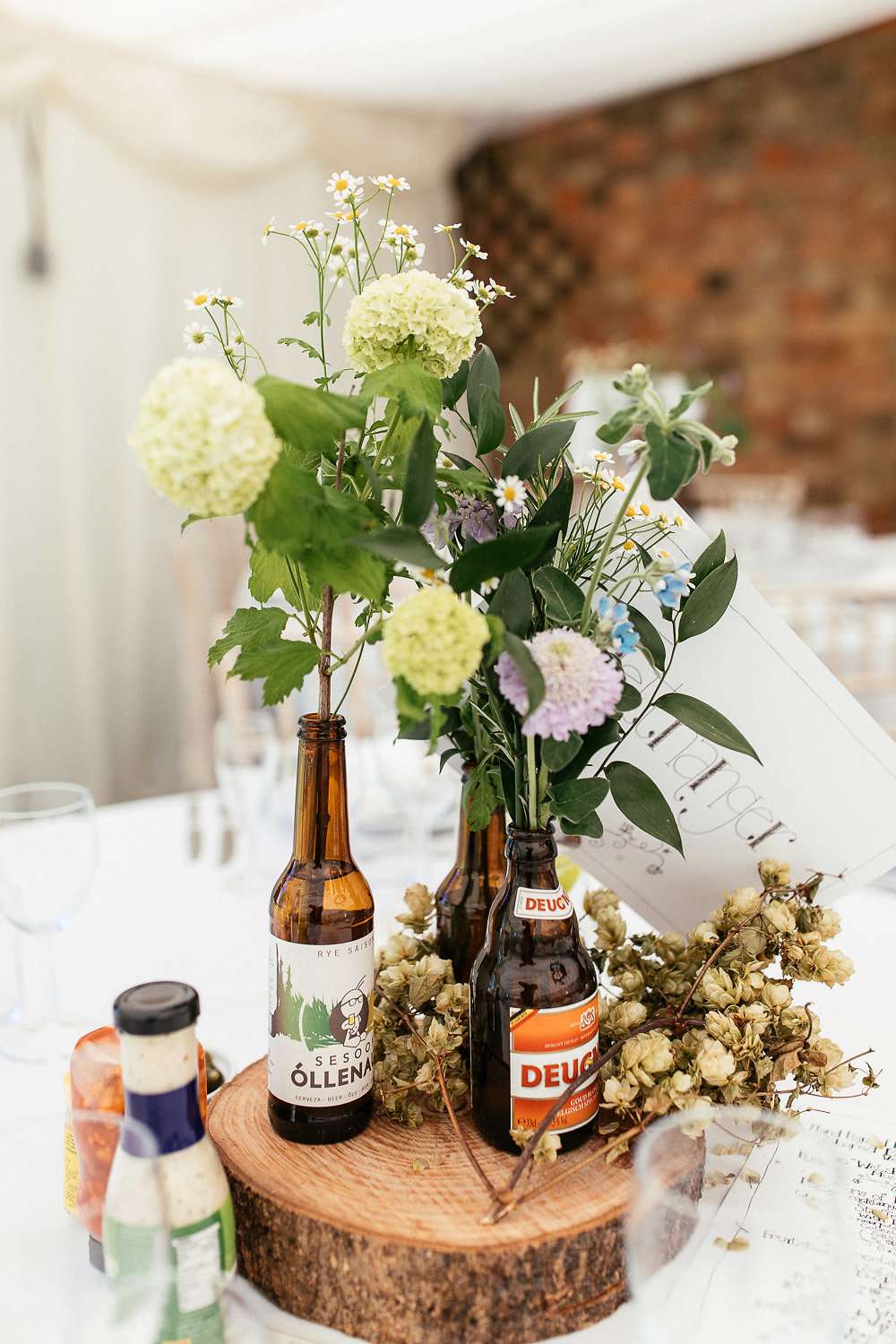 "Also, make your peace with the fact that wedding fashion shoots and actual weddings look very different. Buttonhole flowers will wilt in 30 degree heat. Emergency exit signs will be starkly visible. A drunk guy outside the corner shop at 10.30am on your way to the ceremony will smilingly give you the middle finger as you sail past in your wedding car. It's all fine."