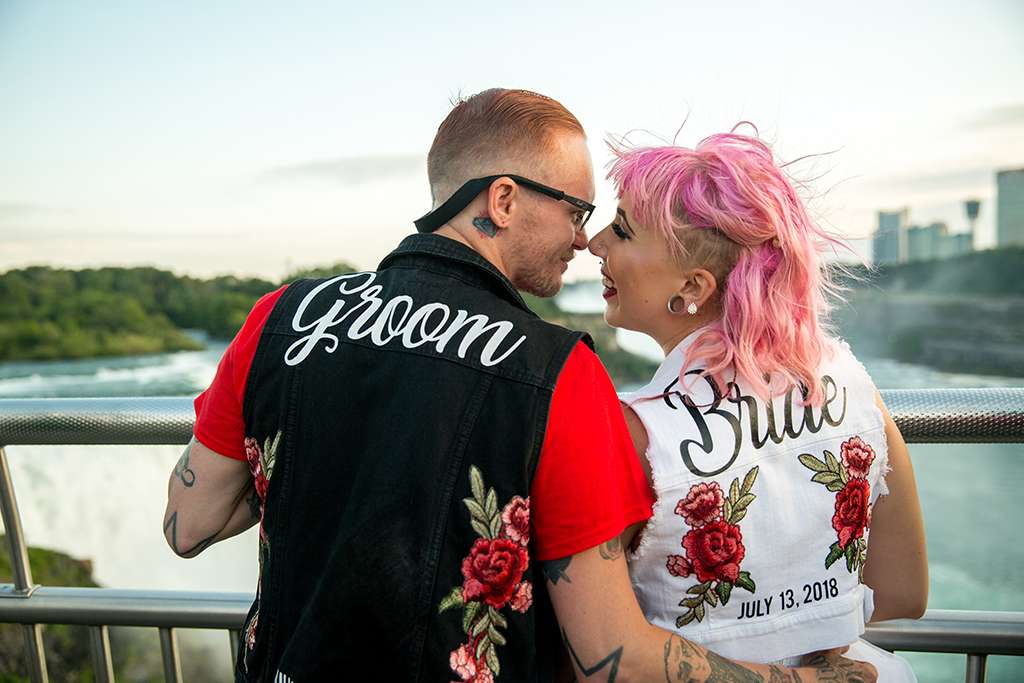 Marc and Sam met when he was the local pizza delivery guy and she was 'the girl with a pizza addiction' – no wonder it was basically love at first sight – who doesn't love the guy who brings them pizza?!
Their wedding was inspired by an episode in The Office – the one where Jim and Pam run off from their big ceremony to exchange vows in a simple, small ceremony on the Maid of the Mist, because they just couldn't wait for their planned reception date in 2020. So that's exactly what they did!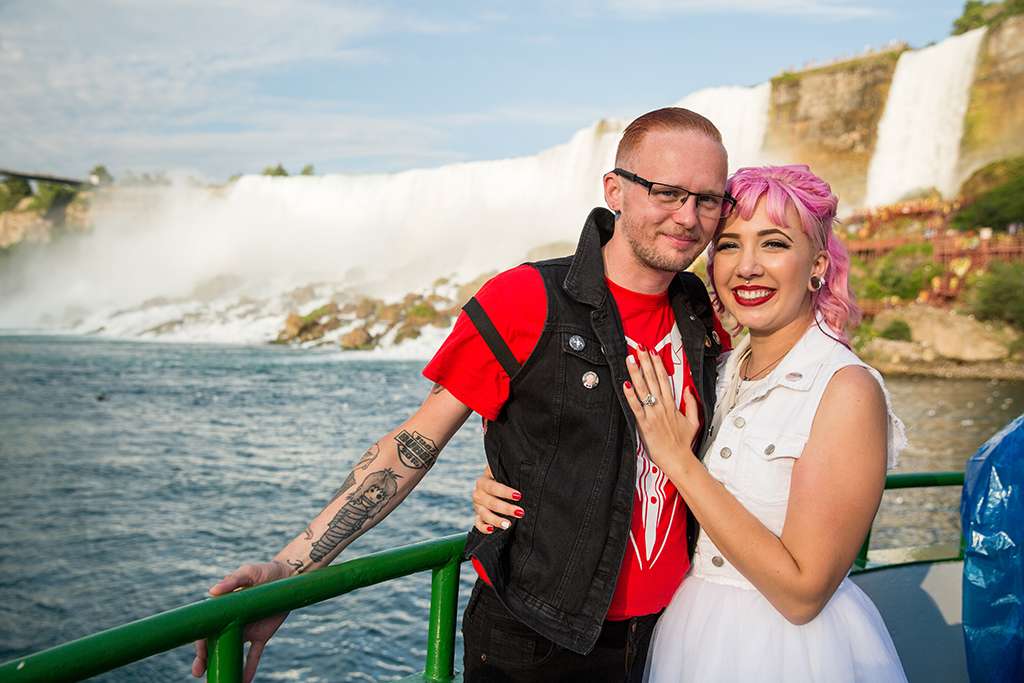 As the Maid of the Mist at Niagara Falls is a public attraction that can't be reserved for a private party, they bought their tickets like everyone else that day and stood in line with their guests, photographer and their officiant and hoped for the best regarding which position they'd manage to bag. "We hurried to the back of the boat (and I only had to shoulder check one person out of the way!) where our friends and family made a semicircle around us. For being in such an open, public place, we felt so secluded and intimate being surrounded by our loved ones. It's pretty funny though that the majority of 'guests' in attendance were completely by chance!" laughed Sam.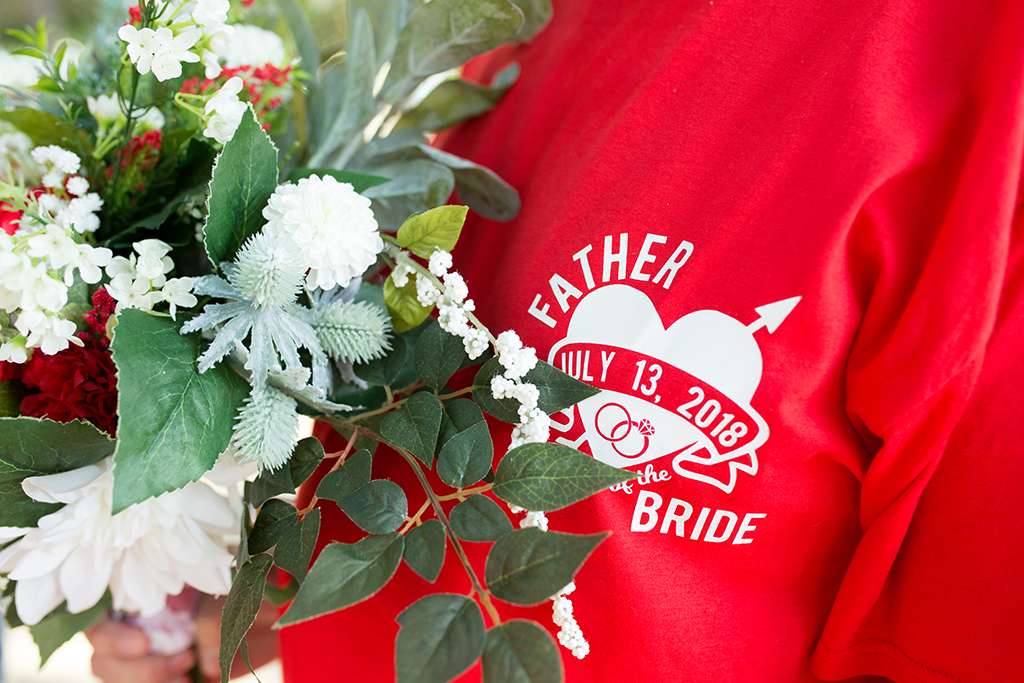 Their ceremony was a "Kiss and Go" package – a quick reading, quick vows, exchange of the rings and the kiss – boom, done – which suited Marc and Sam just fine. As it was only about five minutes long, they were able to enjoy the the rest of the ride and get an up-close view of the Falls as newlyweds. "Being able to kiss my new husband under a rainbow while being drenched with water from a breathtakingly huge waterfall was an incredibly romantic experience. There was not a dry eye on board."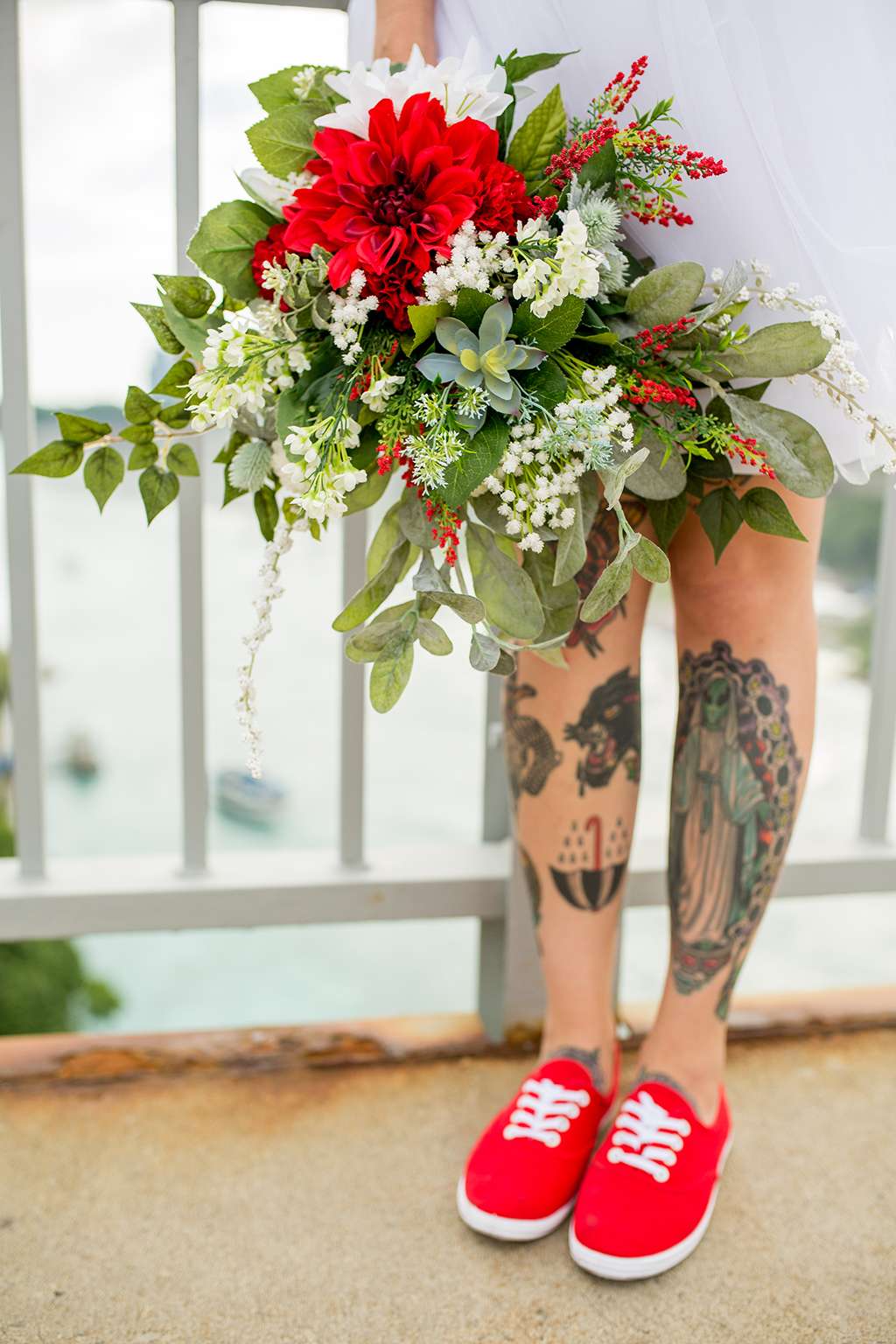 The budget for their elopement was $1,500, which they managed to stretch to the whole weekend! With their photographer being their biggest, but most invaluable, expense, the couple DIY'd and thrifted their outfits, mixing and matching pieces from Amazon and their own closets, with Sam creating their custom denim jackets. In lieu of a bridal party, their 11 guests wore red merch-style t-shirts Sam made with a cute custom slogan and their wedding date. These also served as adorable favours/keepsakes for their guests.
Sam made her bouquet herself, incorporating fabric from her mother's wedding dress as wrapping, and pinned photos of Marc's daughter and their dog to the stem so they could be there with them in spirit. They also had cardboard cutouts of both of them that pop up in some of the photos as they couldn't be there on the day!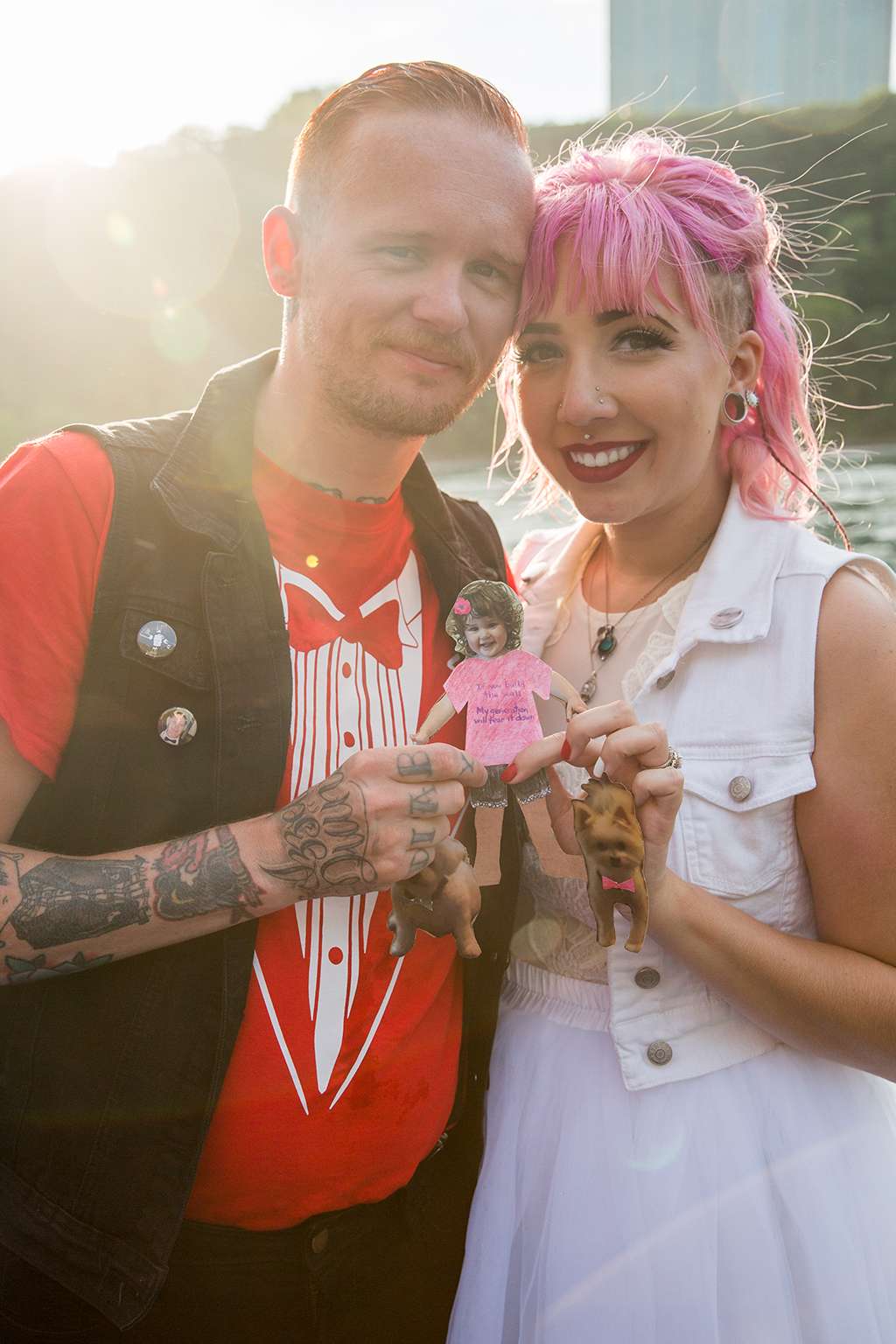 When asked their favourite part of the day, Sam chose a moment that many couples decide not to have – a 'first look'. "We did it on Rainbow Bridge – which is the bridge that connects the United States to Canada. We decided to basically meet in the middle. We had the Falls as our backdrop on one side, and a massive line of tourist traffic on the other. I was super anxiously waiting for Marc's 'ready' text in the air-conditioned Canadian Duty Free store with my best friend, Kate. The employees were all gathered around me – hyping me up, complimenting me, spritzing me with perfume I could never afford. Some tourists asked to take photos with me – excited about how unique and fun our wedding plan was. It was an awesome feeling to share such an intense moment with a bunch of complete strangers that I will never see again.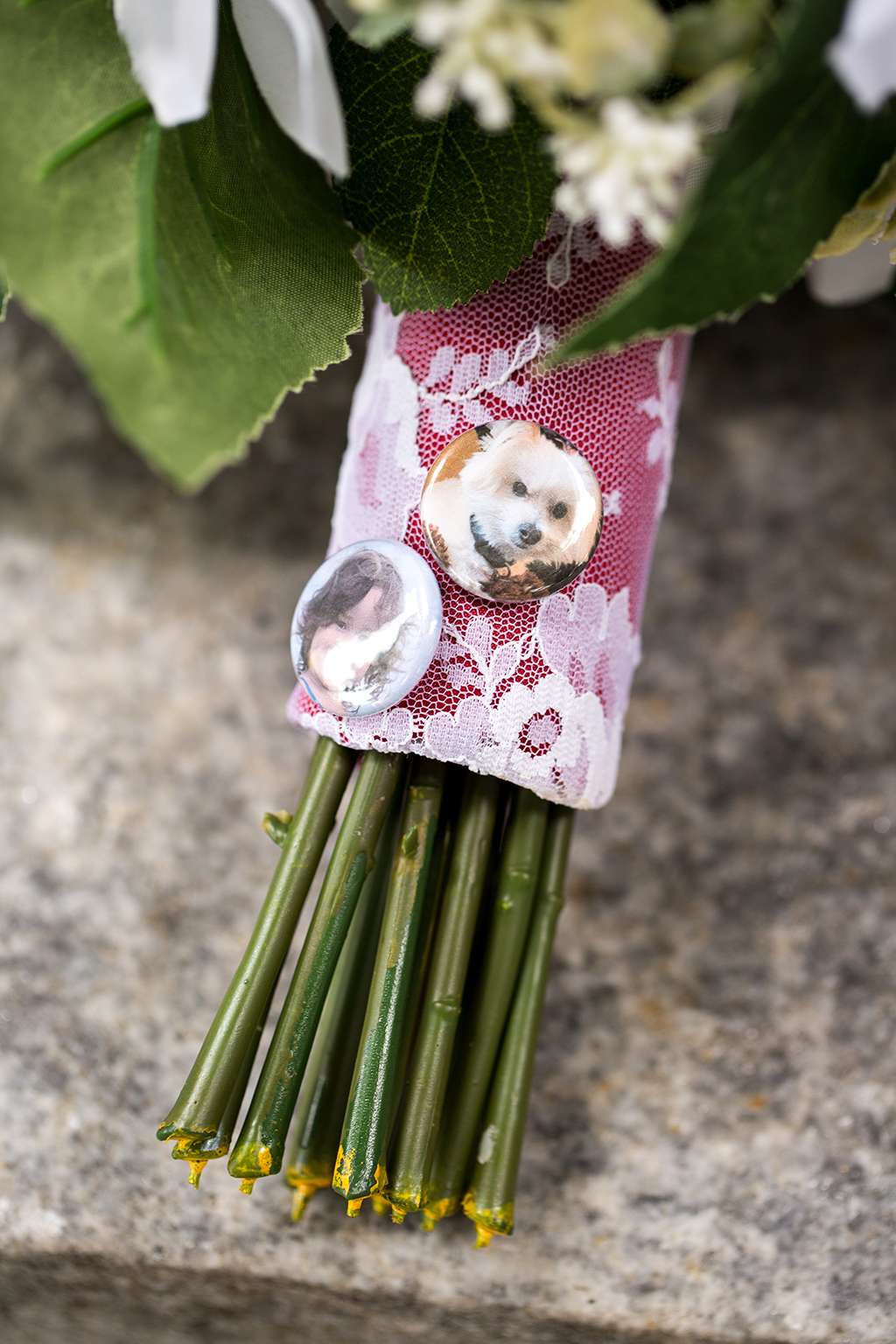 When we finally got the text to let us know Marc was in position with our photographer, we started our walk. Rainbow Bridge is not long (less than ¼ mile), but HOLY SMOKES – the anticipation was completely indescribable. After what felt like three hours (but was really only about five minutes) of walking, I finally saw Marc standing with his back to me, leaning against the bridge. When I tapped his shoulder for him to turn around, time froze. We were surrounded by tourists – people from literally all over the world – shouting congratulations and taking pictures and sharing our joy – but for that moment, it was just us. And it was beautiful."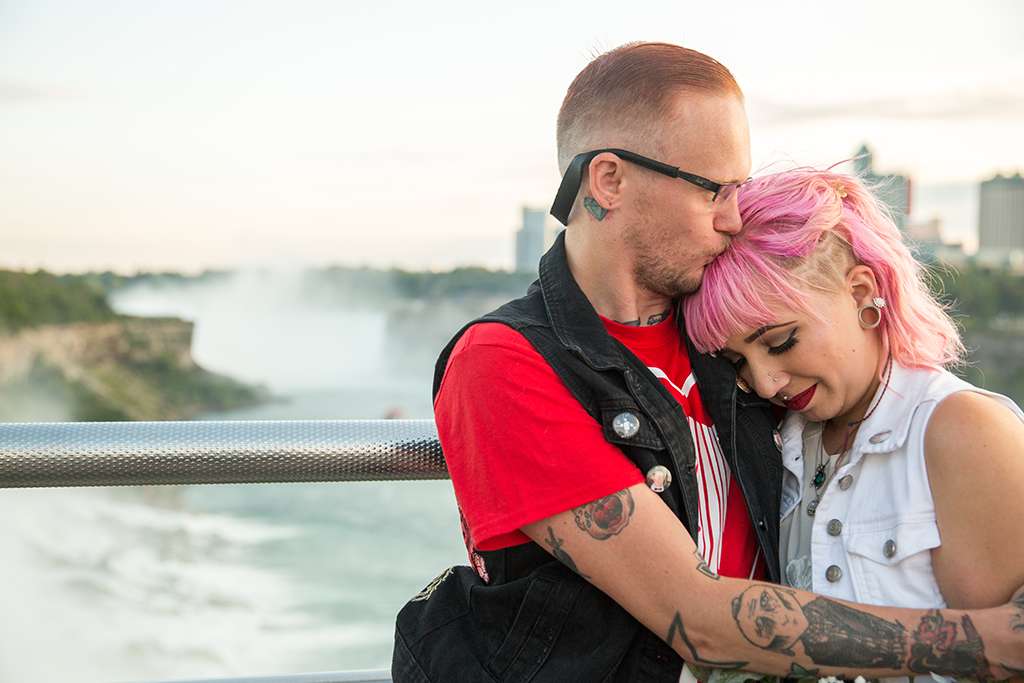 What an incredibly unique, adorable and fun wedding! Congratulations Marc and Sam!