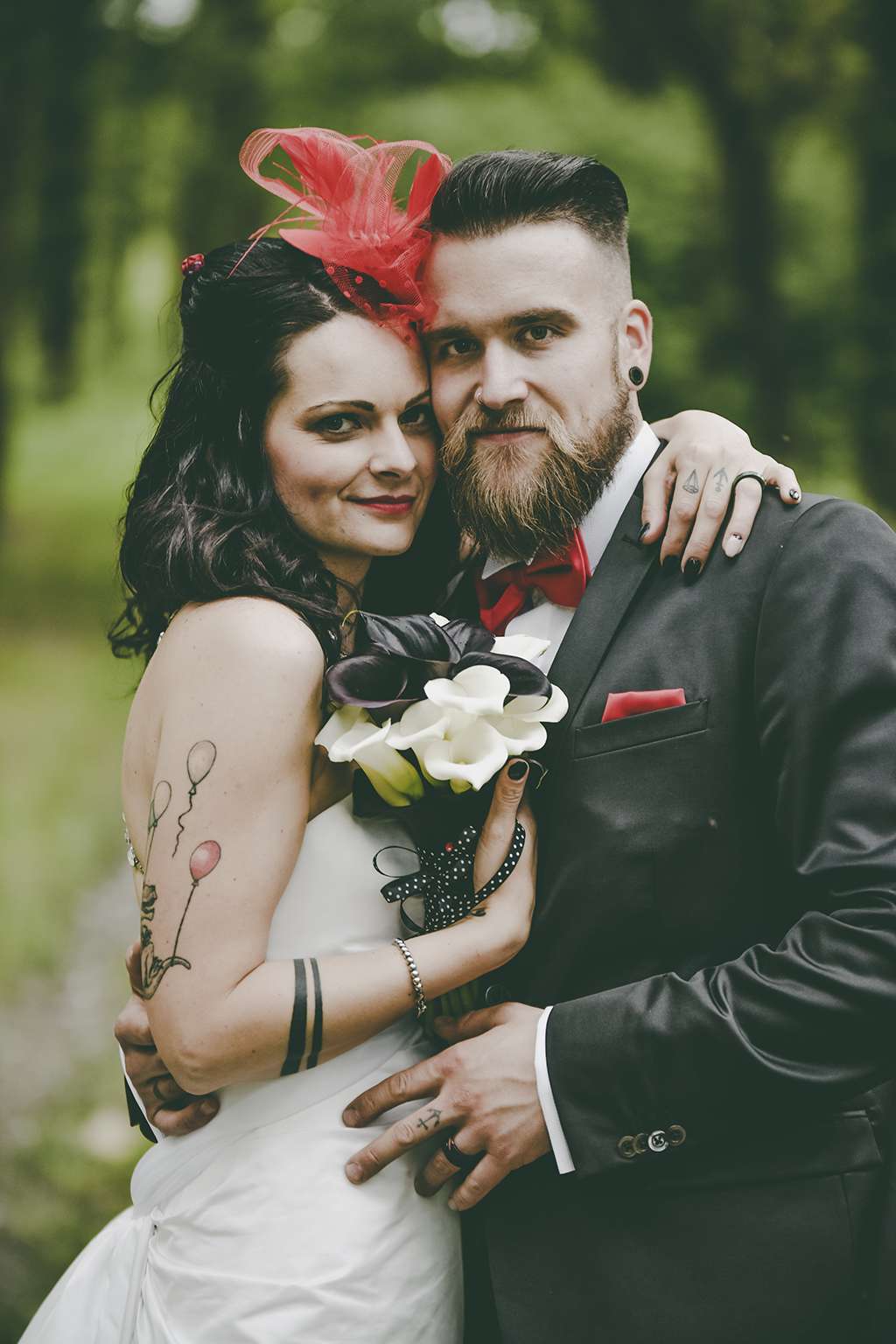 Italian couple Silvia and Elia met at a summer party, and have always had the courage to be their utmost selves in everyday life, so their wedding was to be no different! "In Italy, marriage is considered a very serious rite," explained Silvia, "so to do things our own way is to be considered quite courageous!"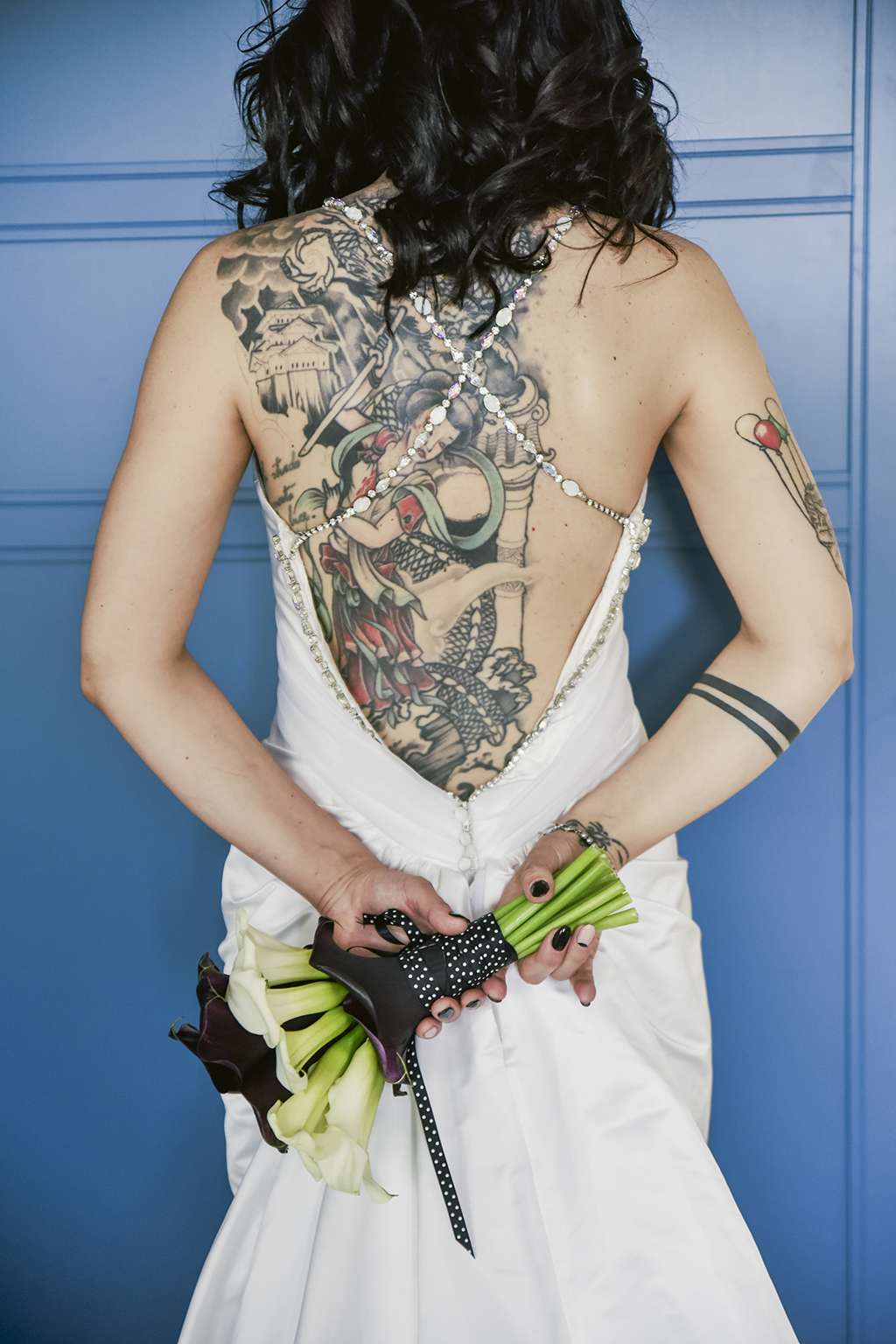 The couple of have a love for all things from the fifties as well as rockabilly, so this was the main inspiration for the wedding. They had tattoo and retro diner inspired stationery, pops of red throughout and a bright red vintage Vespa and Cadillac Bel Air as their transport. "We were inspired by the idea that having a bright and happy wedding would make for a bright and happy marriage!" said Silvia. Even their guests got into the fifties theme and each wore a touch of red in their outfits!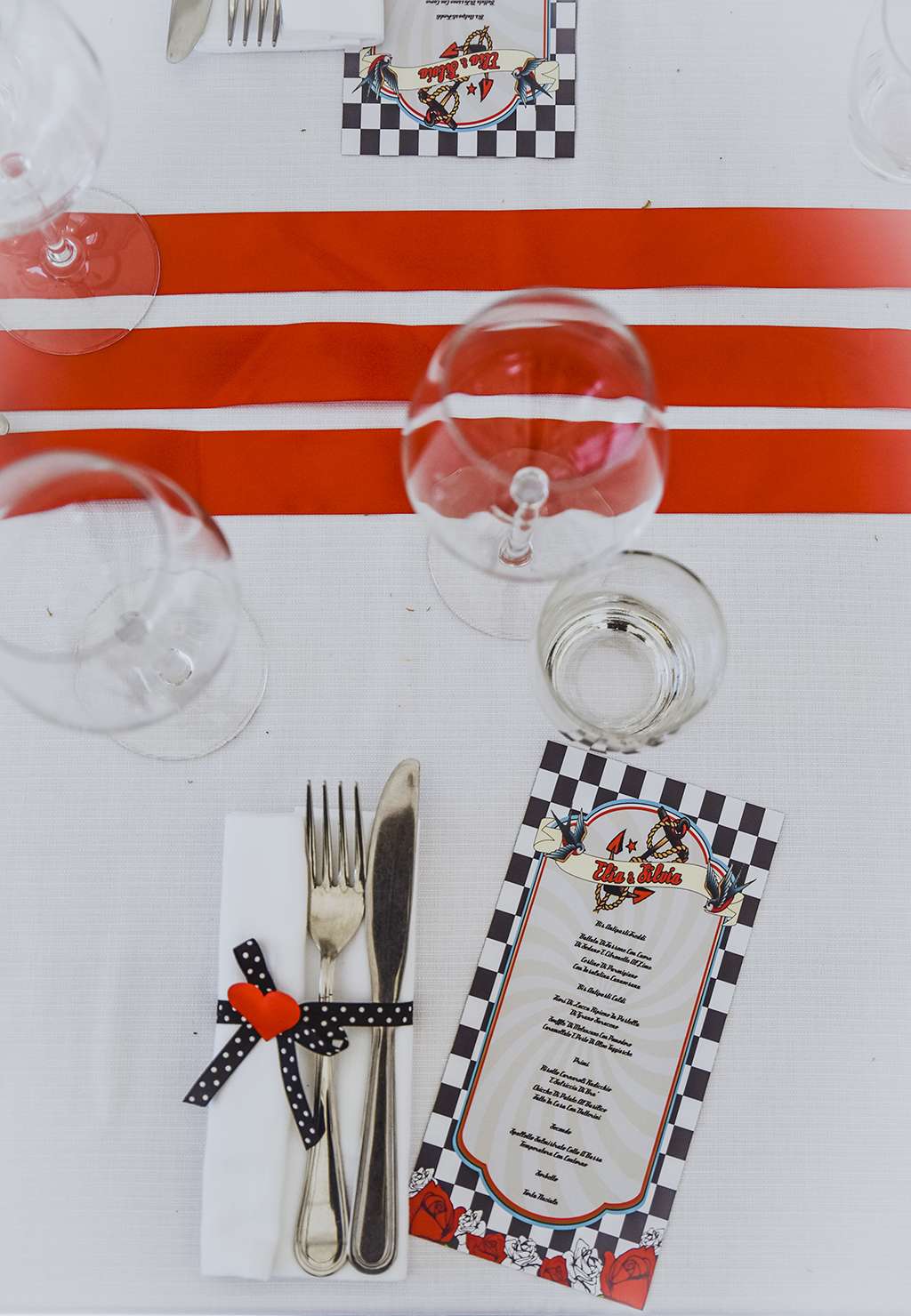 Silvia wore a custom gown from a local atelier, with bright red Menbur shoes and a fascinator from Amazon to keep the cost down. In fact, Amazon played a big part in their big day, with the couple sourcing most of the decorations from there which helped keep their budget to €10,000.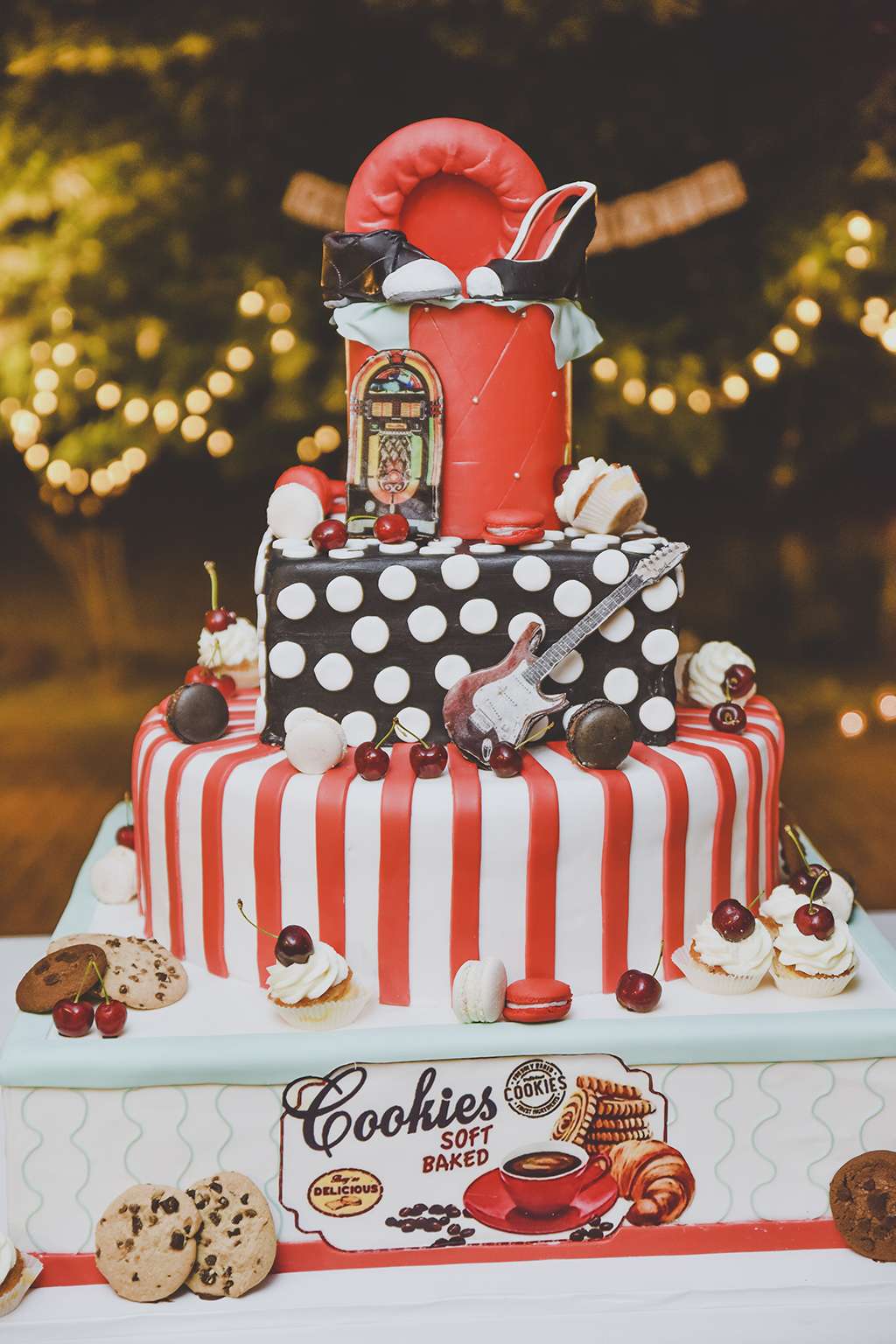 "Our biggest expense was the restaurant," said Silvia, "but it was important to give people excellent food and top service." Their cake was also a showstopper, designed by the couple down to every last details. Red cherries, guitars, a jukebox, red patent leather shoes – it's every fifties lovers' dream!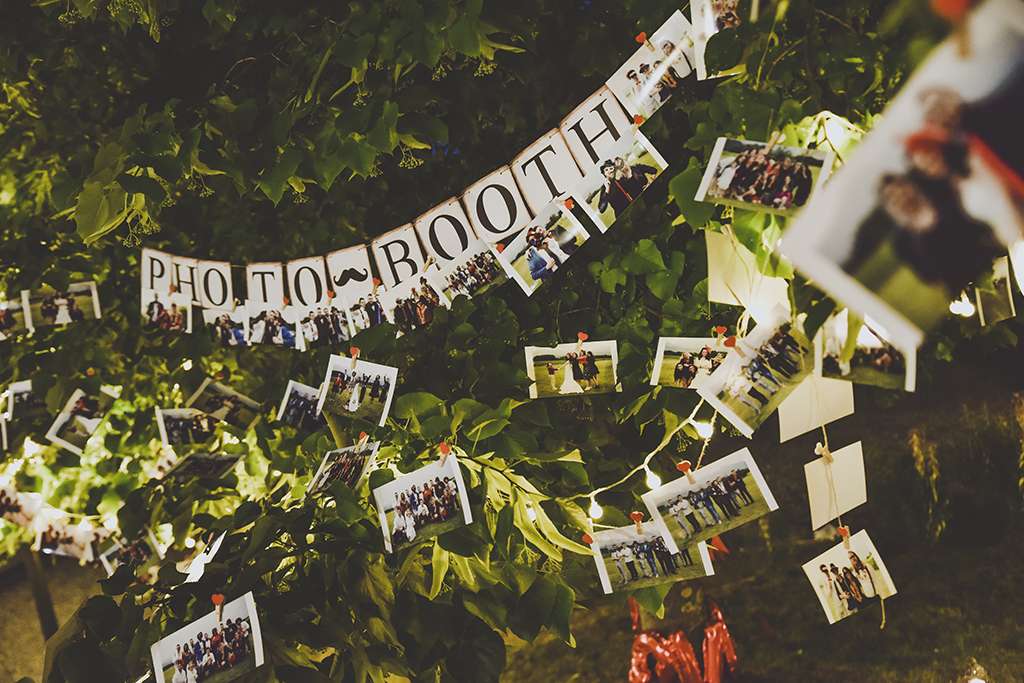 While Silvia and Elia wouldn't have changed anything about their day, it wasn't without incident; a relentless storm brewed and started taking decorations, and even a gazebo, in its wake! True to their carefree selves though, they made the best of a bad situation and took photos dancing in the thunder and lightning, laughing the whole time.