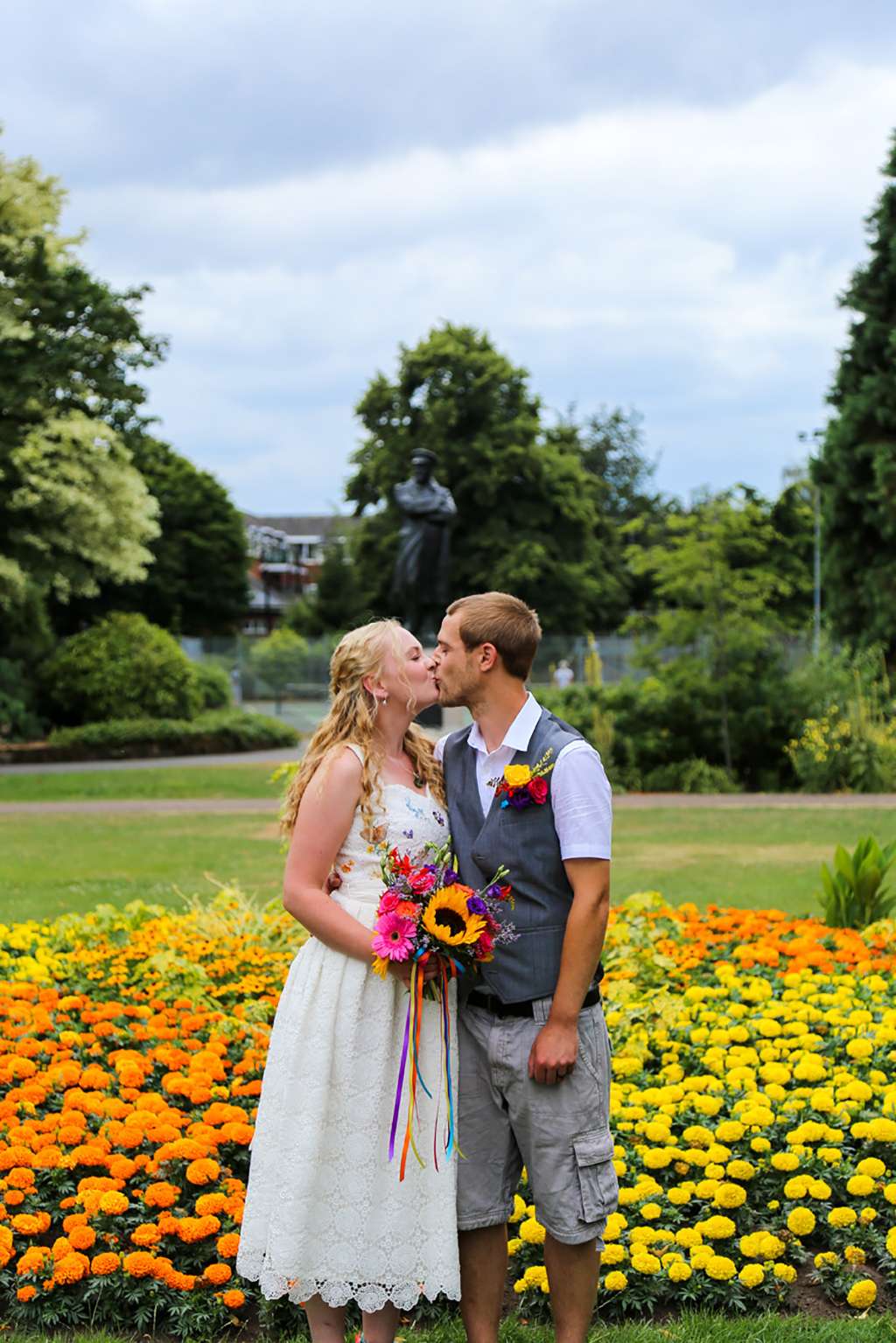 Annabel and Nash met at a Halloween party in 2009, bonding over hungover KFC the next day, and their mutual love of skateboarding and mountain boarding! The couple also share a love of the outdoors, adventure and a laidback attitude to all that they do.
After keeping their engagement a secret for a little while, the couple decided to flip tradition on its head, and actually kicked off their celebrations with their honeymoon – before they'd got hitched! They spent nearly three weeks driving across Europe to Slovenia for the World Mountainboard Championships, where they both competed for the UK.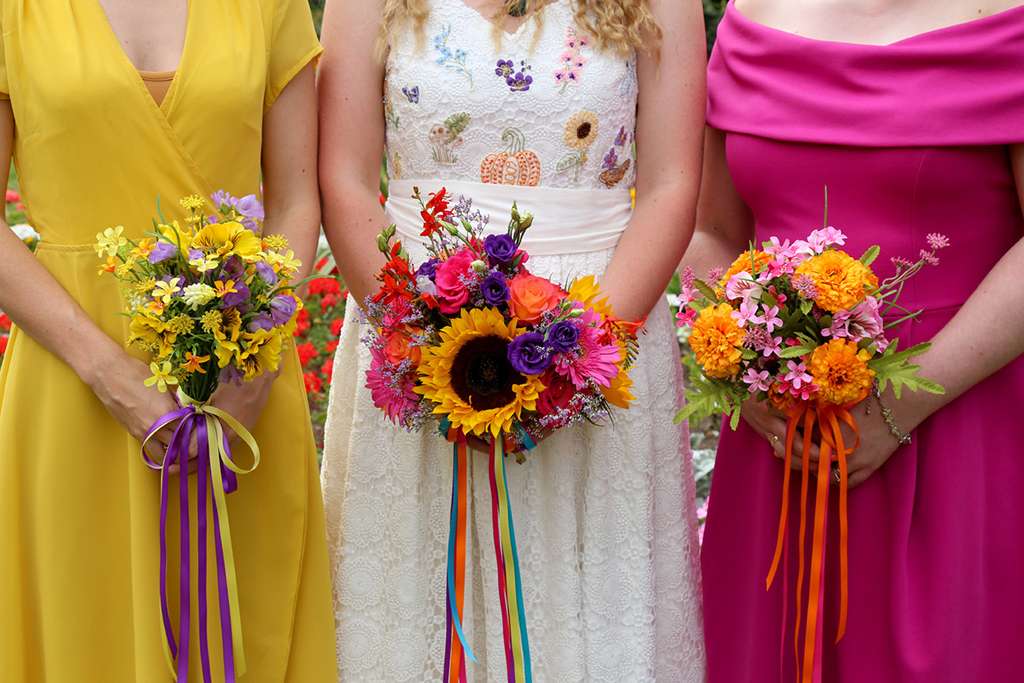 When they got home, they had a quick 'in and out' ceremony at a local registry office; "We wanted to get the legal stuff over and done with so we could just have fun." explained Annabel. Their intimate ceremony was then held in the groom's parent's back garden. Their budget, including their honeymoon, was £2,500, so holding it here not only allowed them to have fun, laidback time, but also saved them a load of money!
They roped in the talents of friends and family members to help with almost every element of their day – flower arranging, cake making, decorations and Annabel's mum even made her stunning embroidered dress!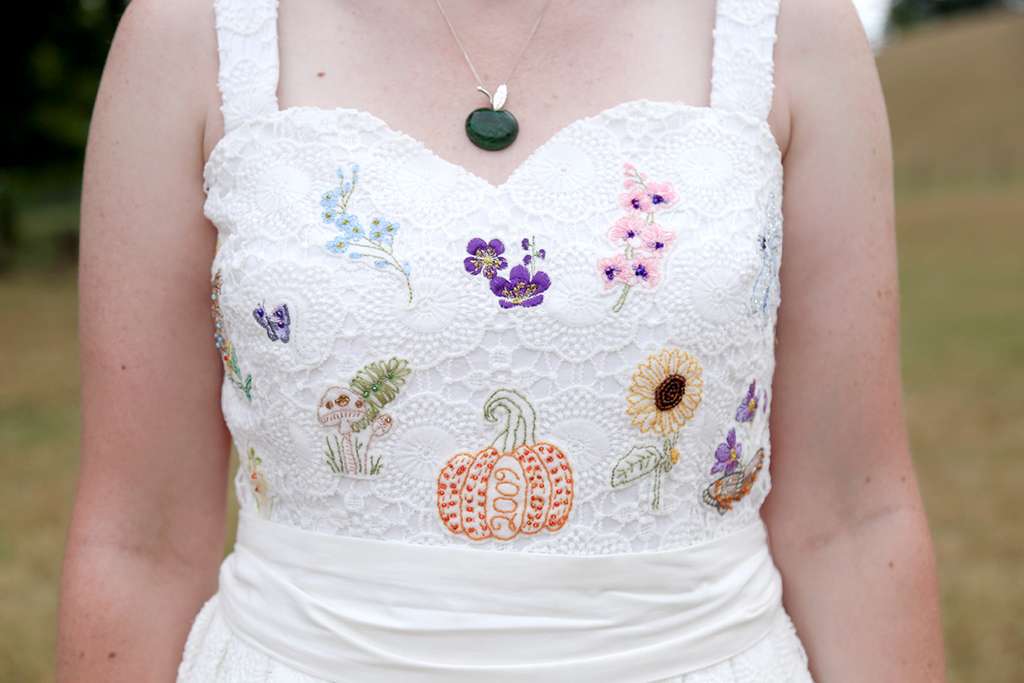 Armed with a 1940s dress pattern from Etsy and fabric from a local haberdashery, (marked down because it had a small stain on it, which came out in the wash!) Annabel's mum made the dress from scratch, tweaking the pattern to fit, and then Annabel illustrated the details she wanted embroidered onto it, all inspired by their families and journey together as a couple; a pumpkin for when they first met, a Yorkshire rose for Annabel's family and a Staffordshire Knot for Nash's. It had forget-me-nots to represent the family members they'd lost to Alzheimers and a violet for Annabel's mum. It even had tiny kitty to represent their furbaby, Irie! Completed with their initials and wedding date sewn into the sash, not only were they able to save a small fortune, it has also given the couple an incredibly special heirloom.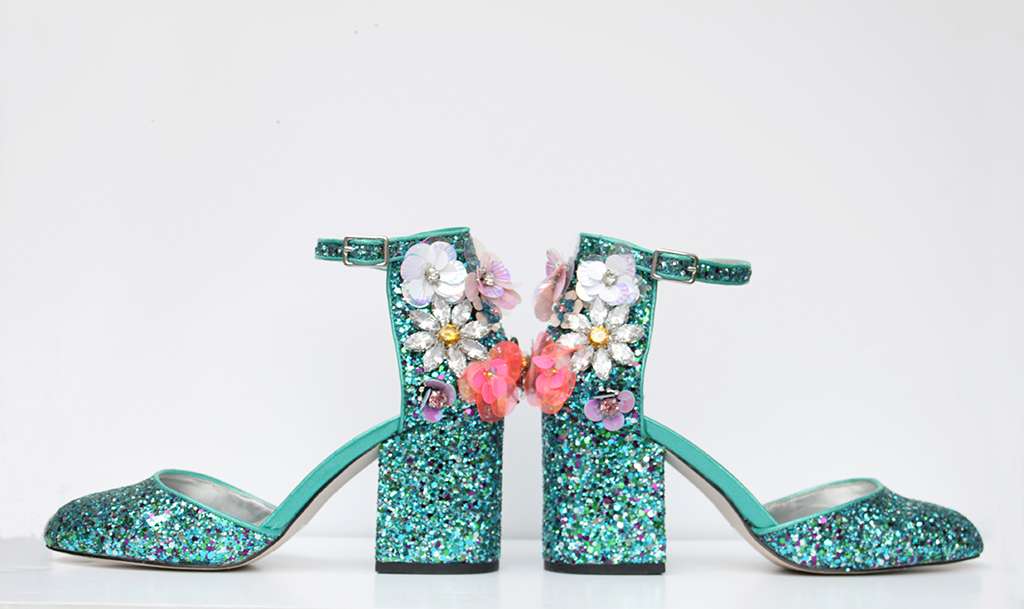 Annabel and Nash purposefully kept their guest list small, and their advice for other couples' considering doing this but worried they'll offend people – "You don't need to tell people you're getting married at all! Although our extended family members and friends found out eventually, we stuck to our guns and kept it down to 16 guests anyway which is exactly what we wanted."