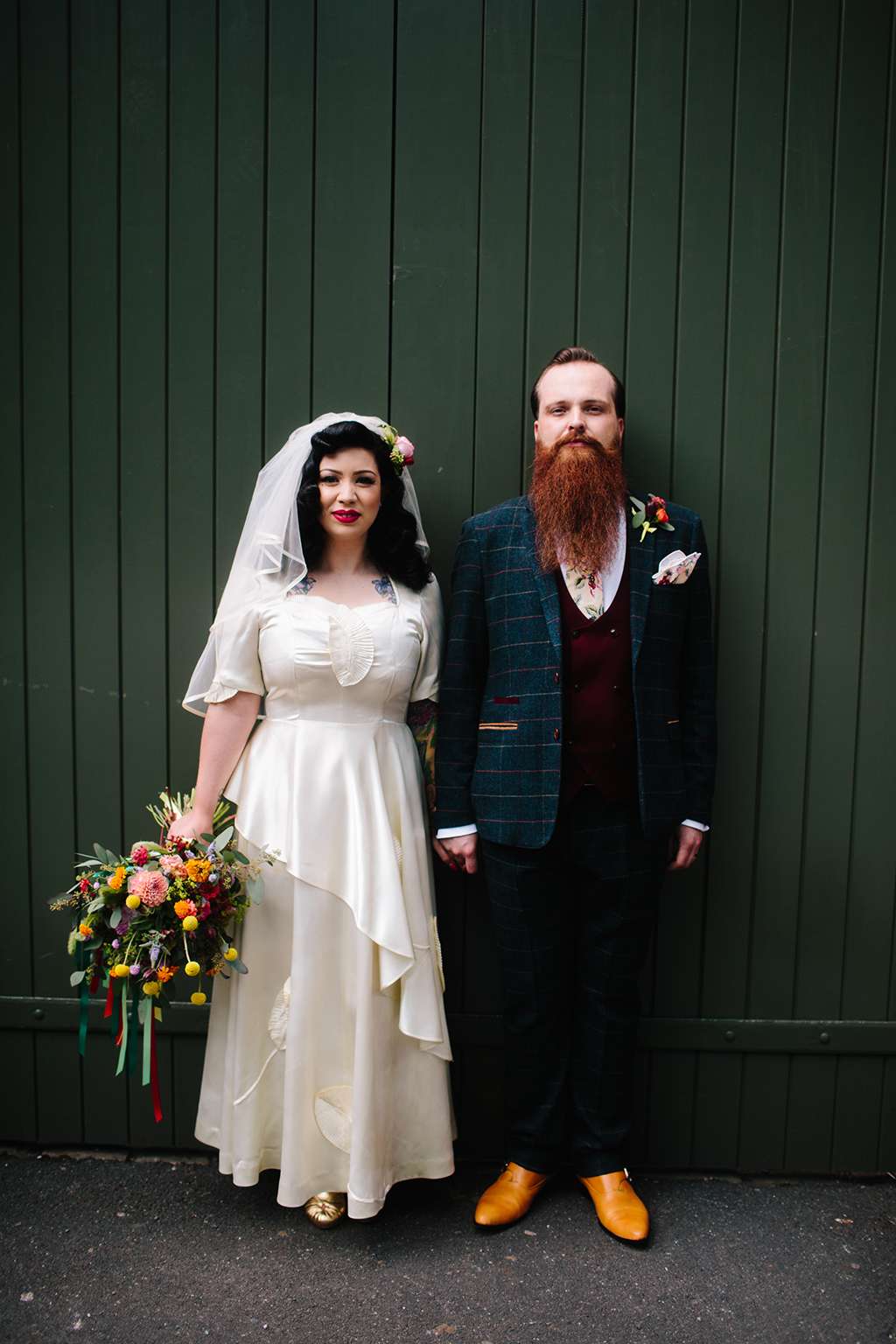 Alex and Danielle's inspiration for their big day came from something very personal for them – Danielle's tattoo sleeve! "I wanted our wedding to echo the colours and flowers in my tattoo, and for our guests to be put into a happy, upbeat frame of mind as soon as they walked into the room. I think it was a success – we got so much feedback from our guests that it was one of the most laidback and fun weddings they'd ever attended!" said Danielle.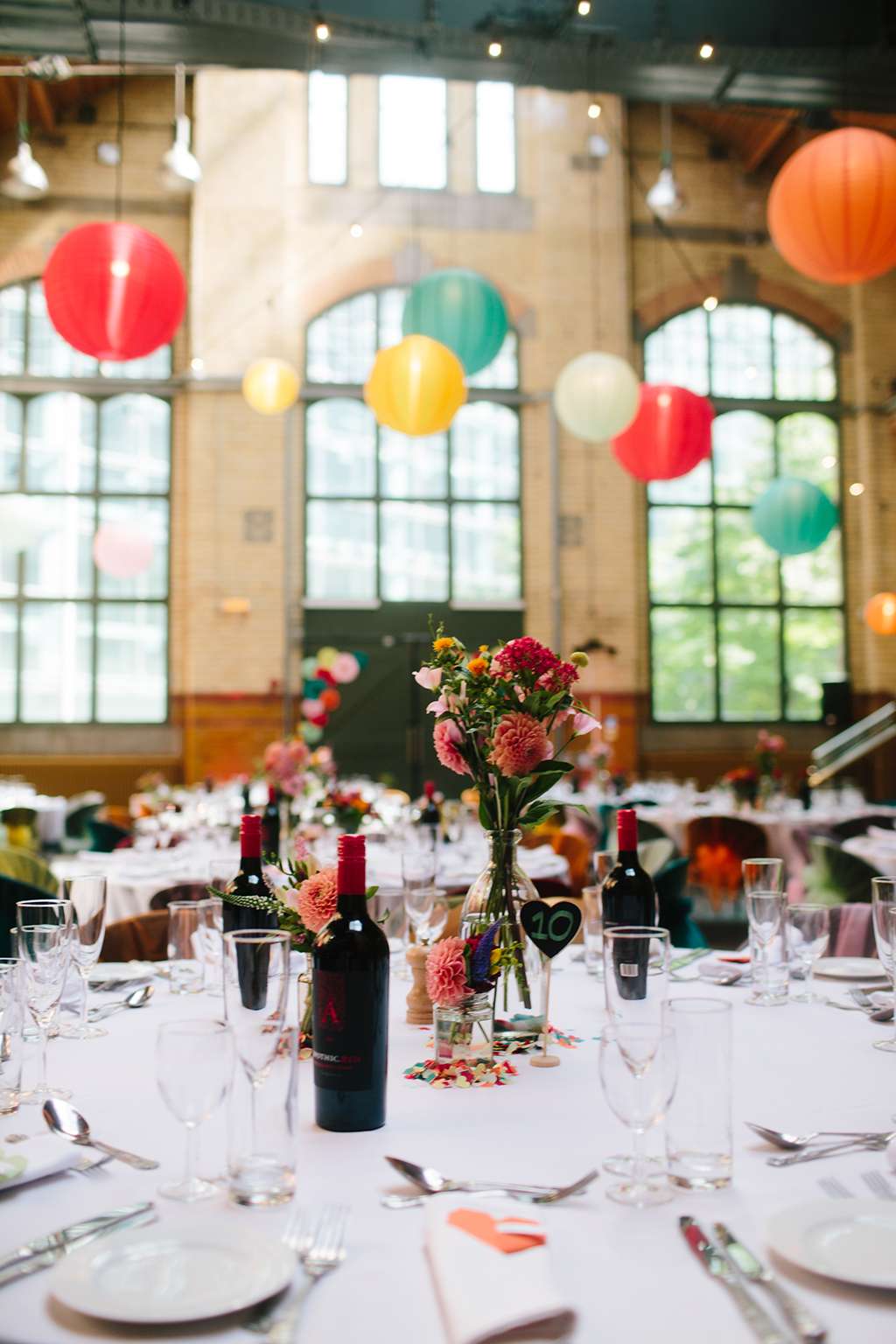 The location for their wedding, the People's History Museum in Manchester, provided the perfect starting point for their colourful day. They decorated it with hundreds of paper lanterns and pinwheels that Danielle and maid of honour Cecile spent many painstaking hours making by hand, but it wasn't so bad, "Turns out alcohol and paper crafts are a great combination!" laughed Danielle. Alex was tasked with cutting 360 lengths of multicoloured ribbon to create the table plan and adorn the bouquets.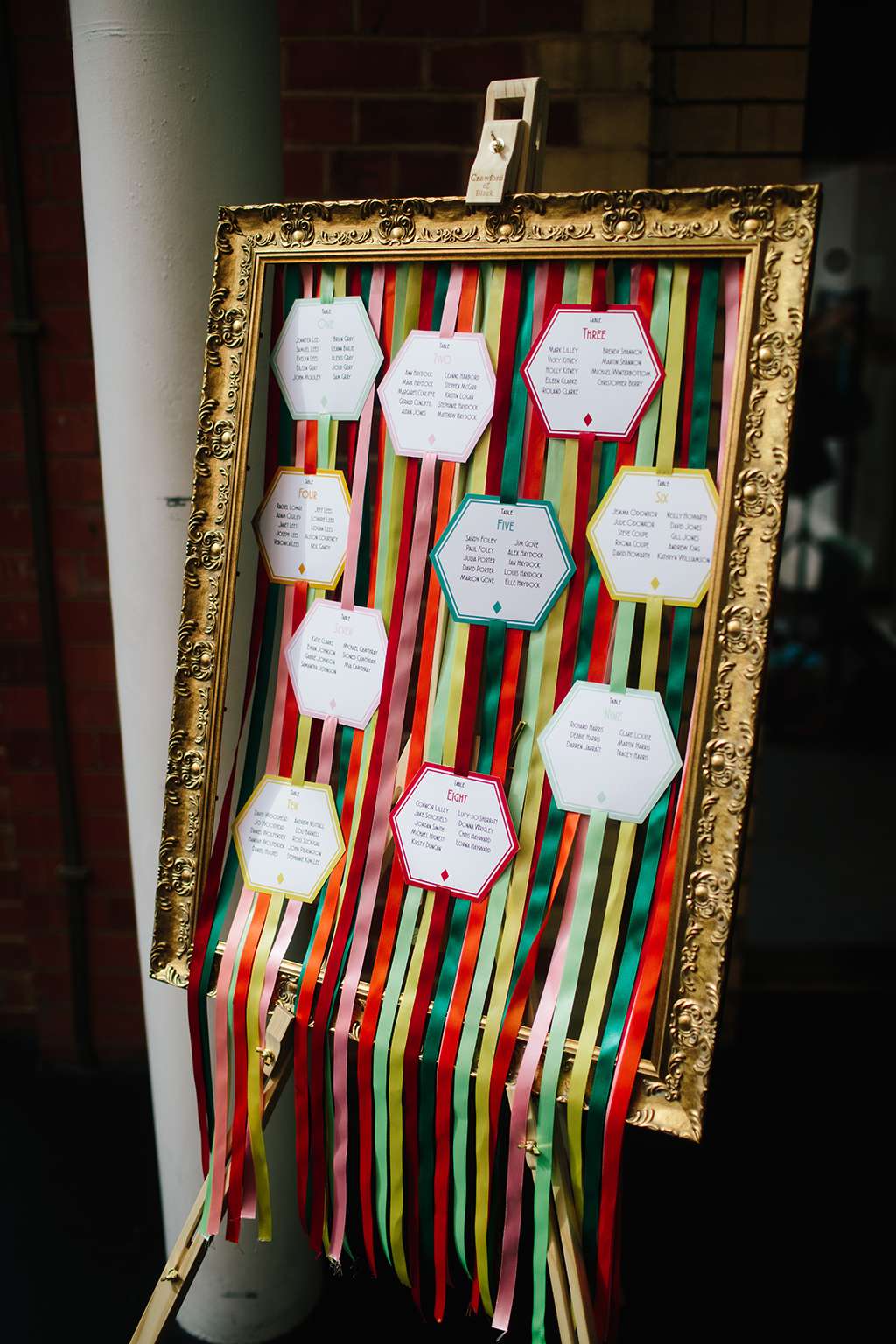 The bouquets consisted of a vast array of bright, multicoloured blooms in whimsical, gathered arrangements, which popped beautifully against the mint green bridesmaid dresses. Danielle wore a vintage 1940' silk gown and vintage-style veil, both from Etsy, and Alex wore a Marc Darcy suit.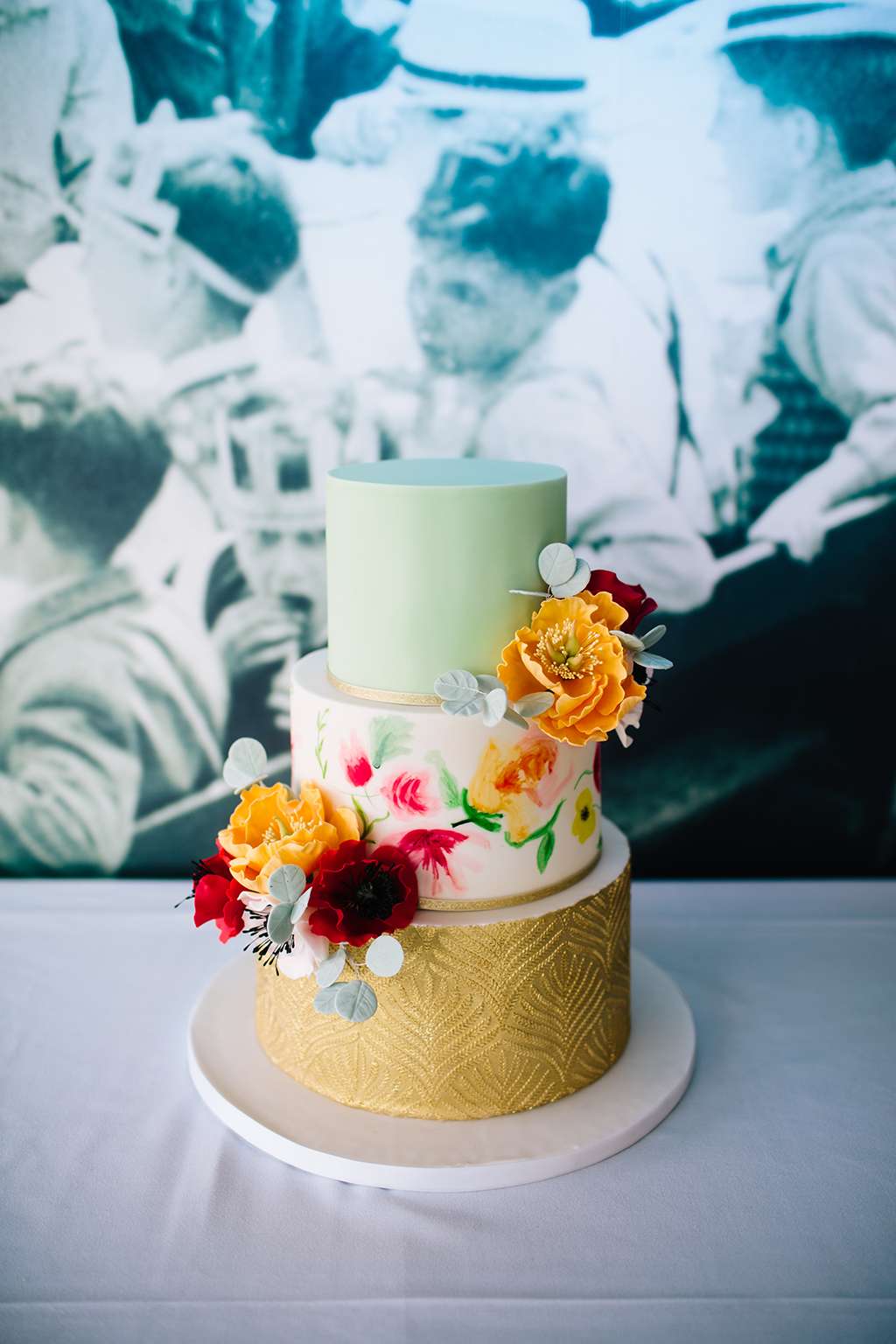 For the ceremony, Danielle and Alex opted for a civil ceremony as they wanted it as to be short and sweet as they could make it. "We're not ones for much soppy sentiment," explained Danielle, "and we didn't want our guests to sit through something long and drawn out; we wanted the bare minimum in order to get married and then move onto the party!
That said, they were both taken aback by how moved they were by their ceremony – "it was the most beautiful and significant moment of our lives."