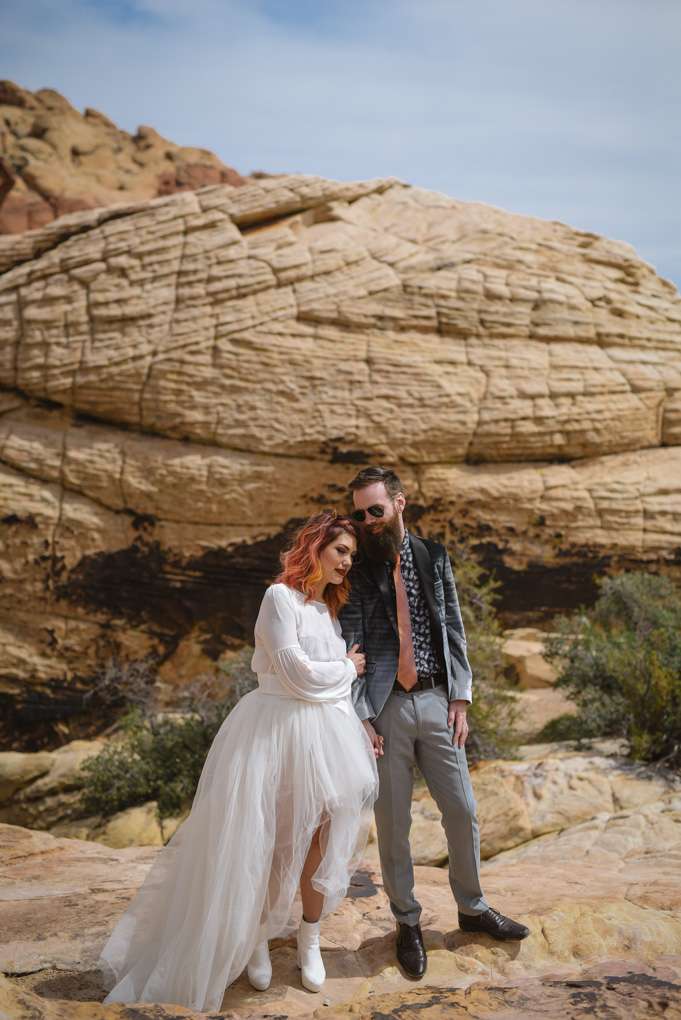 Karly and Rodney decided to elope because, by their own admission, they're far too disorganised to plan a wedding! So an elopement with minimum fuss was the perfect call. They were engaged for less than a year, so what few decisions they had to make were made quickly, to a tight budget and not constrained by any sort of theme – just based on things that they love!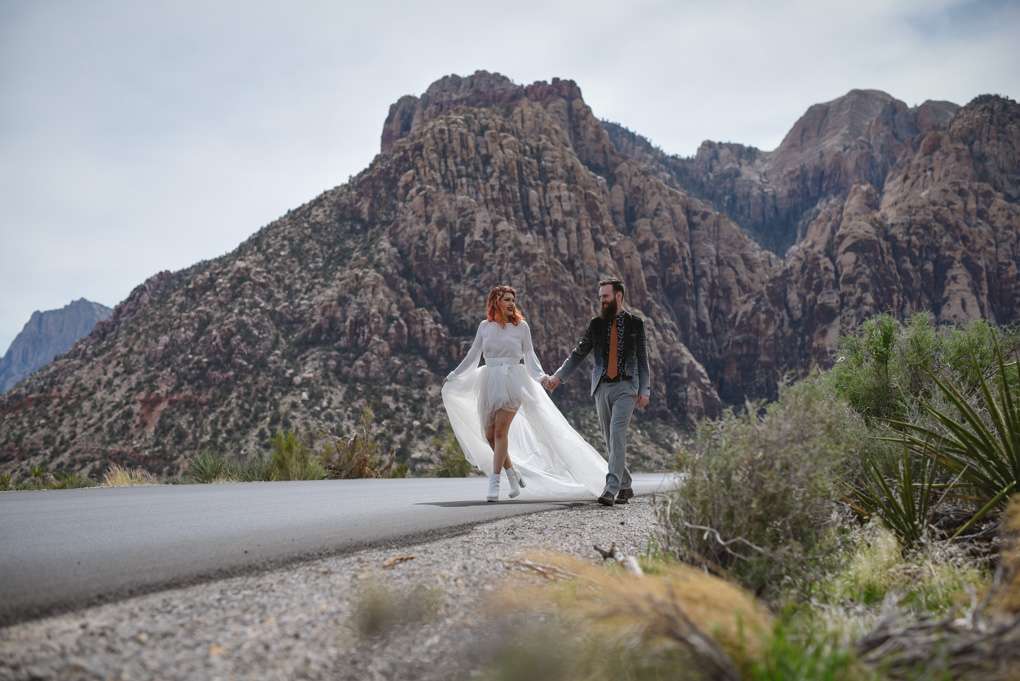 Their outfits were a mix of secondhand finds, low budget additions they happened to stumble upon and pre-owned items – in their $6000 budget, Karly even managed to squeeze in an outfit change! For her first look, she wore a thrifted tulle skirt and top from a clearance rack at Forever 21, both items that came to her entirely by happenstance. Her second look was a custom bridal dress by Solstice Intimates, paired with a custom calligraphy jacket by Winkink Design Co. She accessorised with pieces that she already had in her wardrobe, and loved the way everything came together in its own quirky way.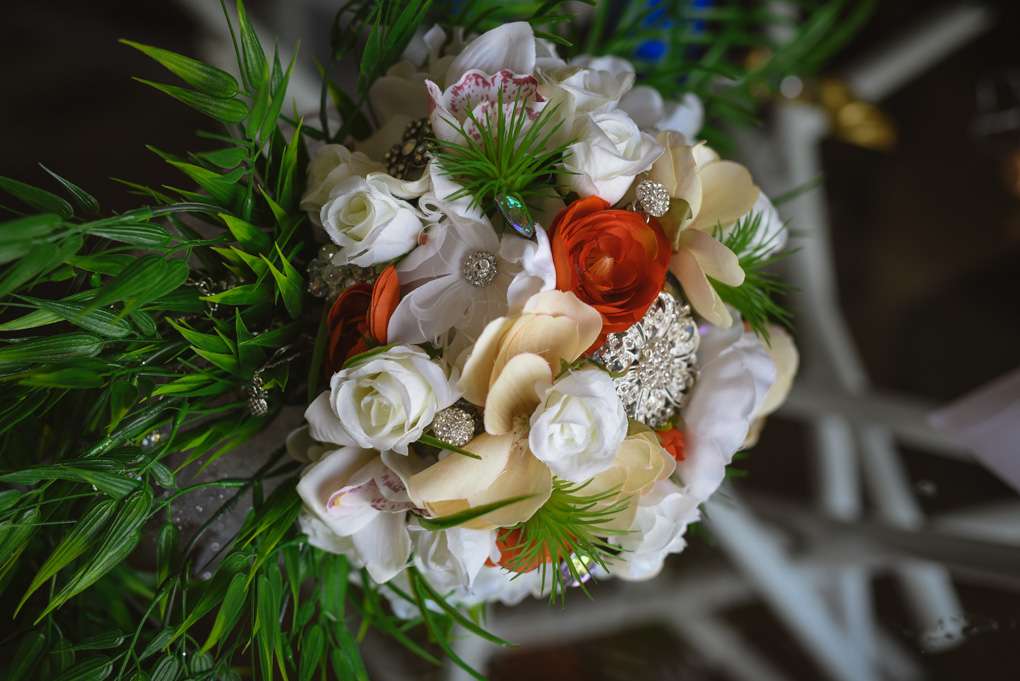 Her bouquet consisted of artificial flowers, and was put together by her mum who was able to make it even more special – including some of Karly's great aunt's jewellery into it to add some sparkle. Rodney wore an ASOS suit, a shirt he already owned, and tie and shoes were found in a department store. "We hadn't intentionally matched Rodney's tie to my hair colour, but I love that they did!" laughed Karly.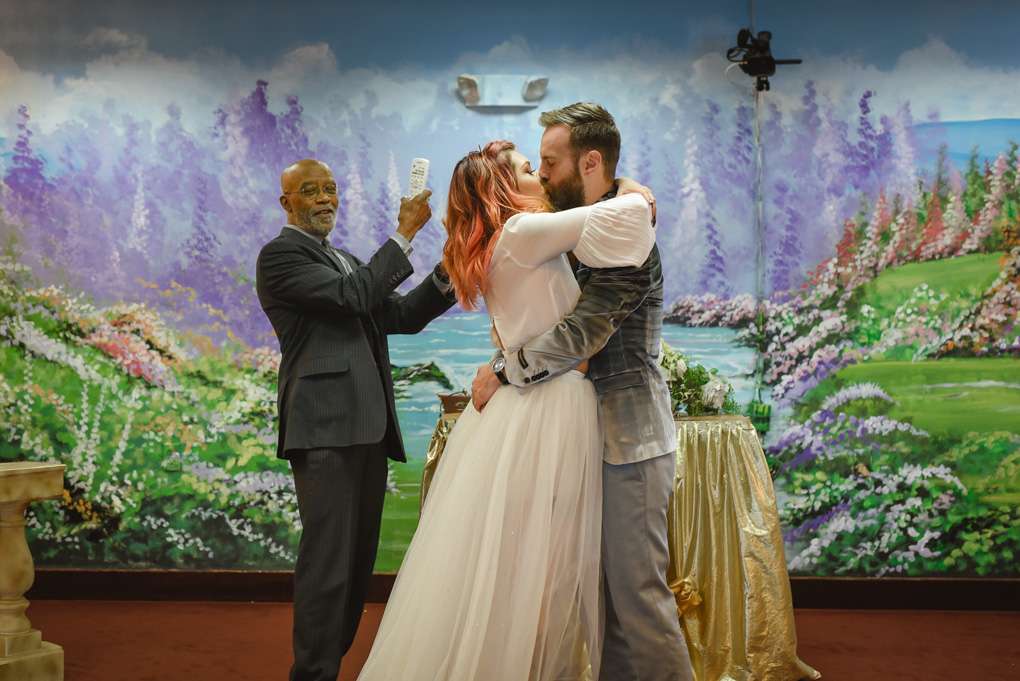 It wasn't until they started paying for everything that they discovered the date they desperately wanted to get married on – April Fool's Day – fell on the Easter weekend, so their budget was stretched a little as everything cost more than they expected. "I wouldn't have changed the date, as I love that our anniversary falls on April Fool's Day, but I would recommend taking things like dates and holidays into consideration for future brides and grooms!"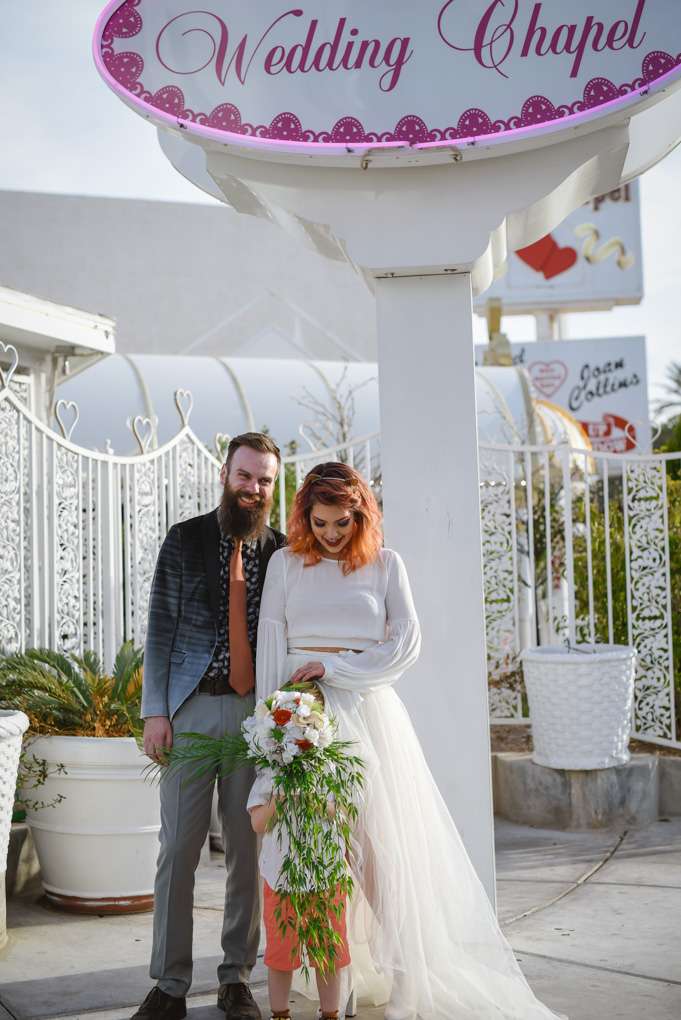 They started their day stress-free by venturing into the desert with their photographer and siblings to explore, and take some beautiful photos. "This was our favourite part of the day," explained Karly, "exploring the desert without much agenda gave it such a light, happy, stress-free vibe . We'd never been to a place like it, so it was wonderful for us both to be able to experience it for the first time on such a special day."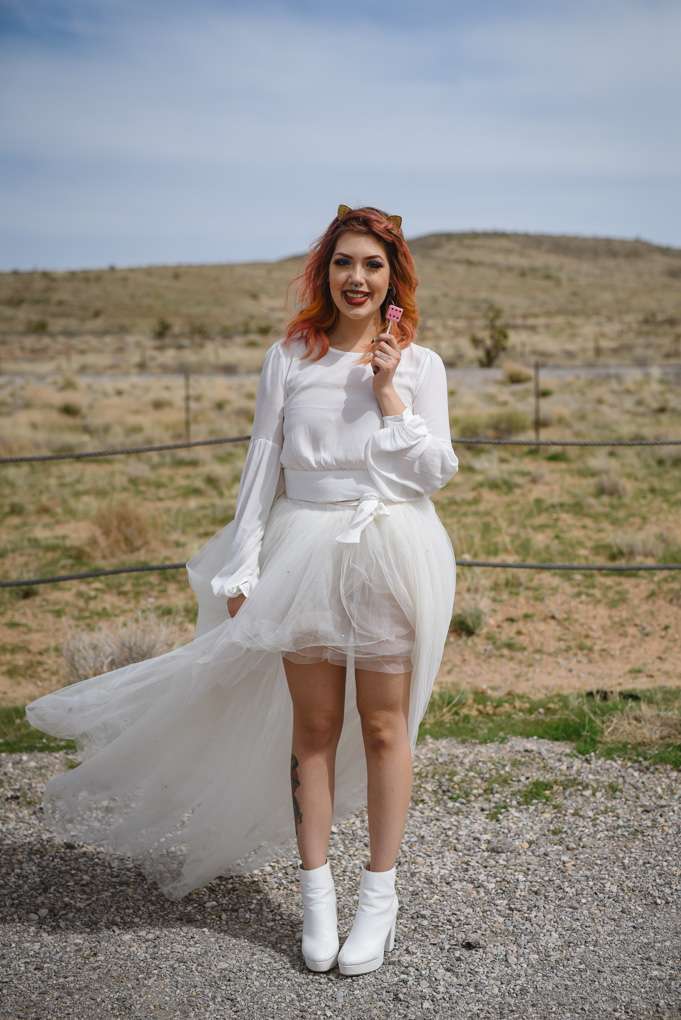 They then took a limo service down to A Little White Wedding Chapel for a ceremony that was about as short as their engagement! "I think it lasted about five minutes and it was exactly what we wanted as well since neither one of us wanted to be in front of everyone declaring our love to each other for more than that. We got to tell each other all the sappy things we love about one another during our time driving through the desert before the wedding ceremony anyway."