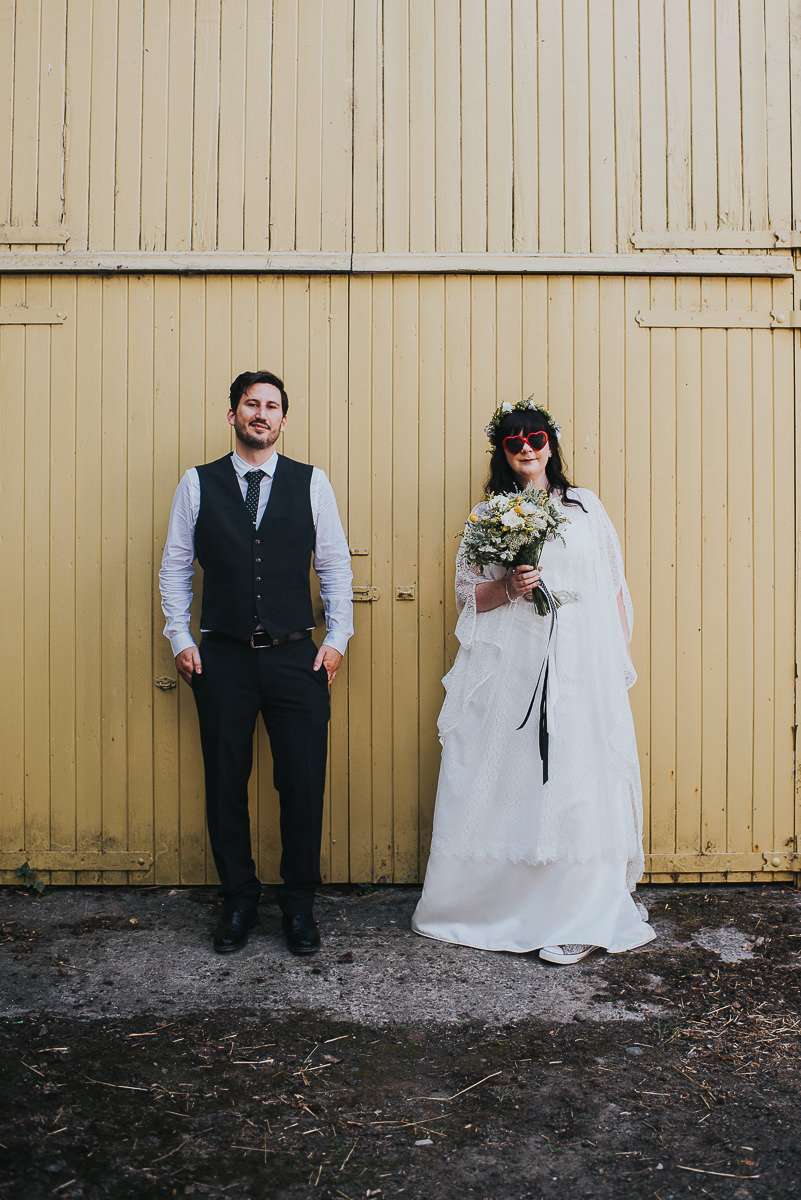 Kat and Chris have a little secret – they actually instantly disliked each other when they first met at work! That soon changed though as they co-managed a team together, they soon became the best of friends and the rest, as they say, is history.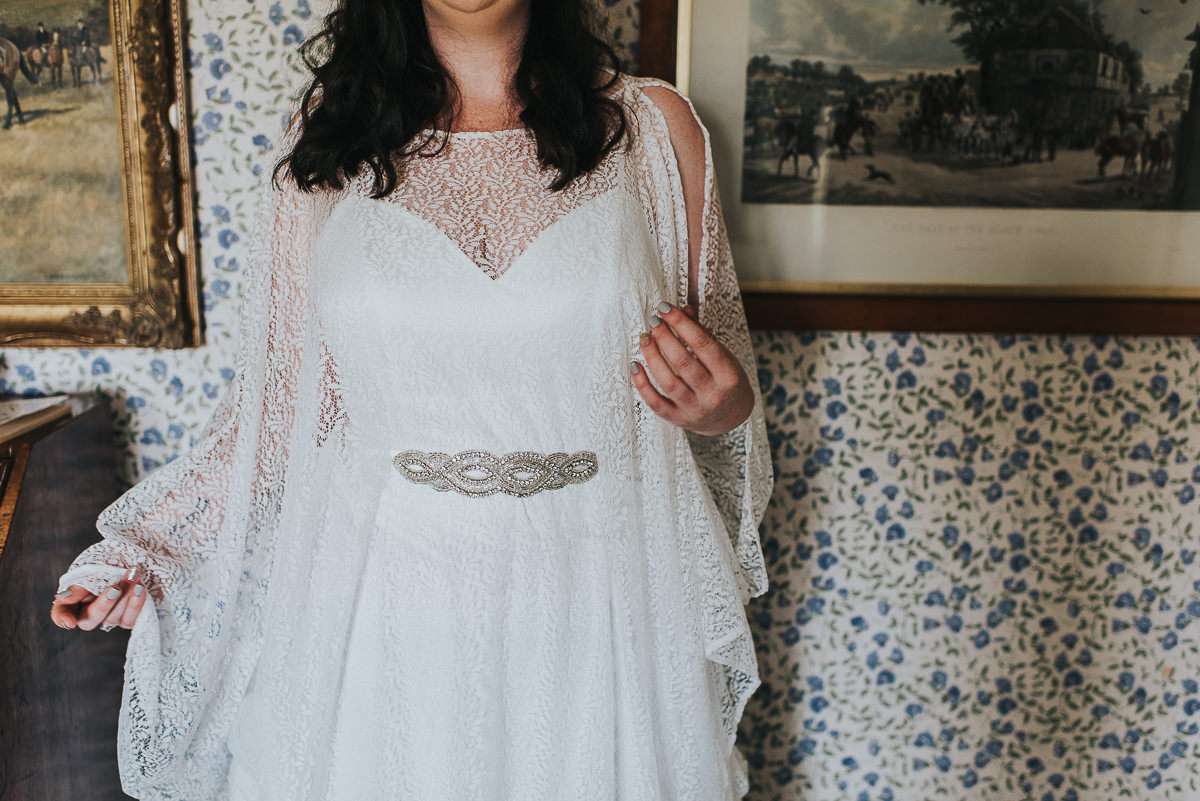 While they were careful not to have a strict theme for their big day, they knew that they wanted it to reflect both their personalities – and their budget! Although they're known best for black wardrobes, another plot twist – they knew they wanted their wedding to be a mish-mash of colours, prints and sparkles. As well as drawing inspiration from their love of music, with CD-sleeve style wedding invitations with a bespoke-Ramones style logo, they also wanted to include their beloved cat, who featured on the invites, and who's portrait was pride of place at the top of the aisle. Throw in rocking a whole lot of polka-dots, some Star Wars and Frankenstein prints and their working-brewery location, these beer-lovers achieved a day that they could look back on and pinpoint exactly where they let their personalities shine through.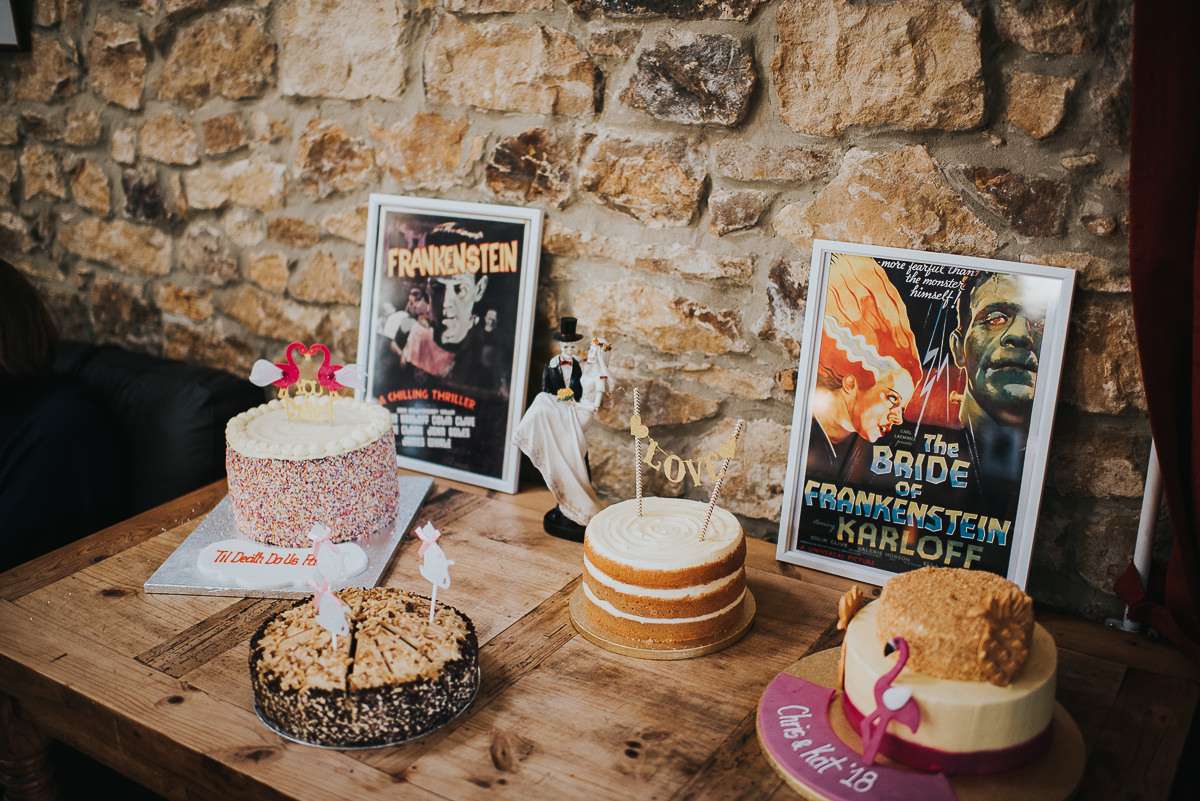 Kat and Chris always knew they wanted a relaxed wedding, but soon realised that the trend for 'relaxed weddings' actually cost a lot of money and had a lot of elements that they didn't really want! Instead, they decided to take it back to basics, crafting a list of what they wanted, and what they wanted for their guests – which was basically one big party!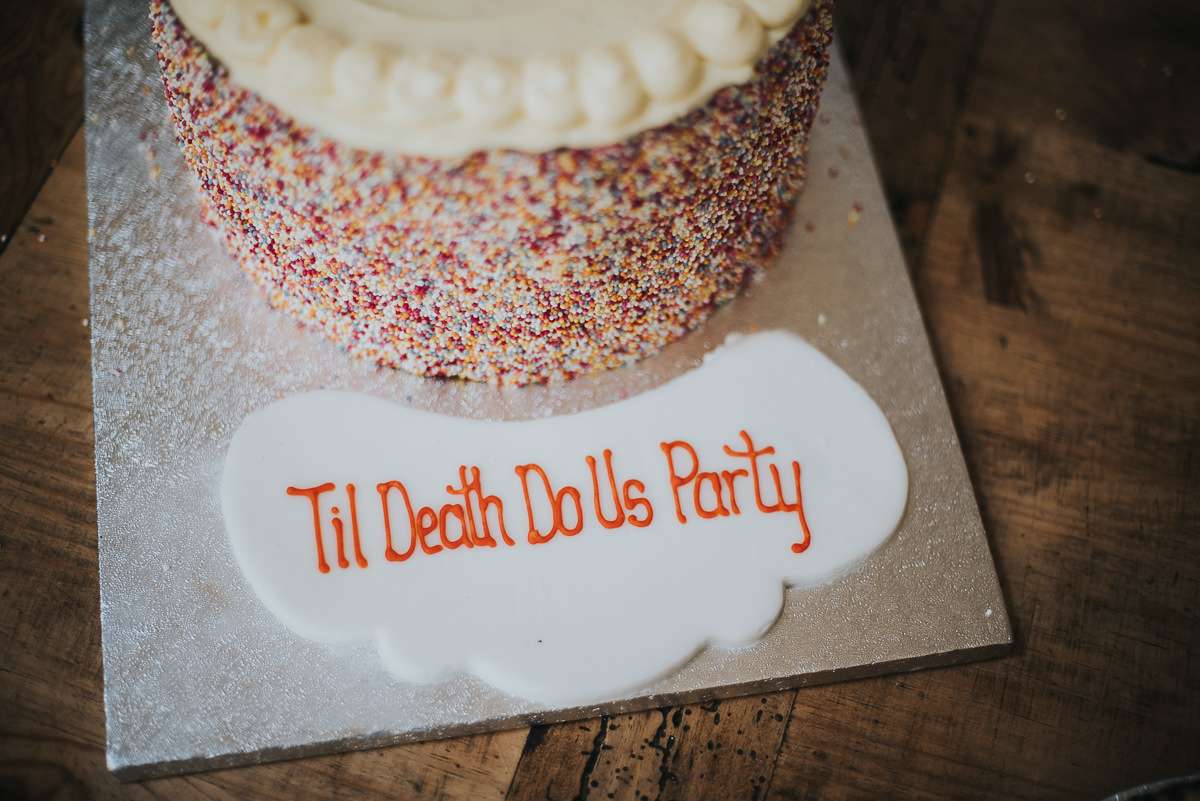 They actually stumbled across their venue, High House Brewery, by accident, before they'd even considered starting wedding planning. Kat explains, "After meeting the team and touring the space we both got the thought into our heads 'What if we could actually plan a piss up in a brewery!?' This line became the inspiration for the wedding and it was full steam ahead from there!"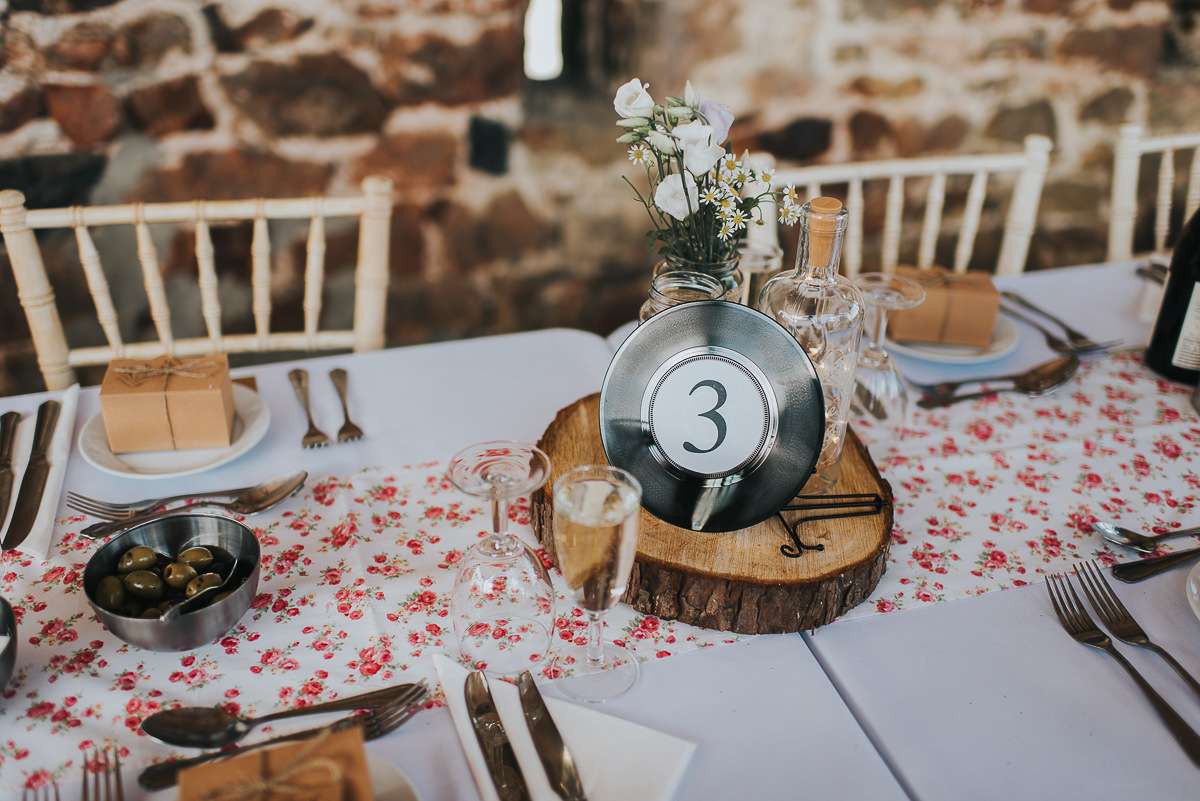 Their venue was even-more perfect for the couple when they realised that they didn't really charge a venue fee – just a small deposit to hire it for the day under the stipulation that they used their on-site catering. "Considering we had visited venues within the area that had a minimum venue hire fee of upwards of £12k, we snapped their hands off. Their commitment to letting you have 'your day' was amazing and we created the menus to our exact tastes instead of being faced with a set list of what we could have. We really lucked out," said Kat.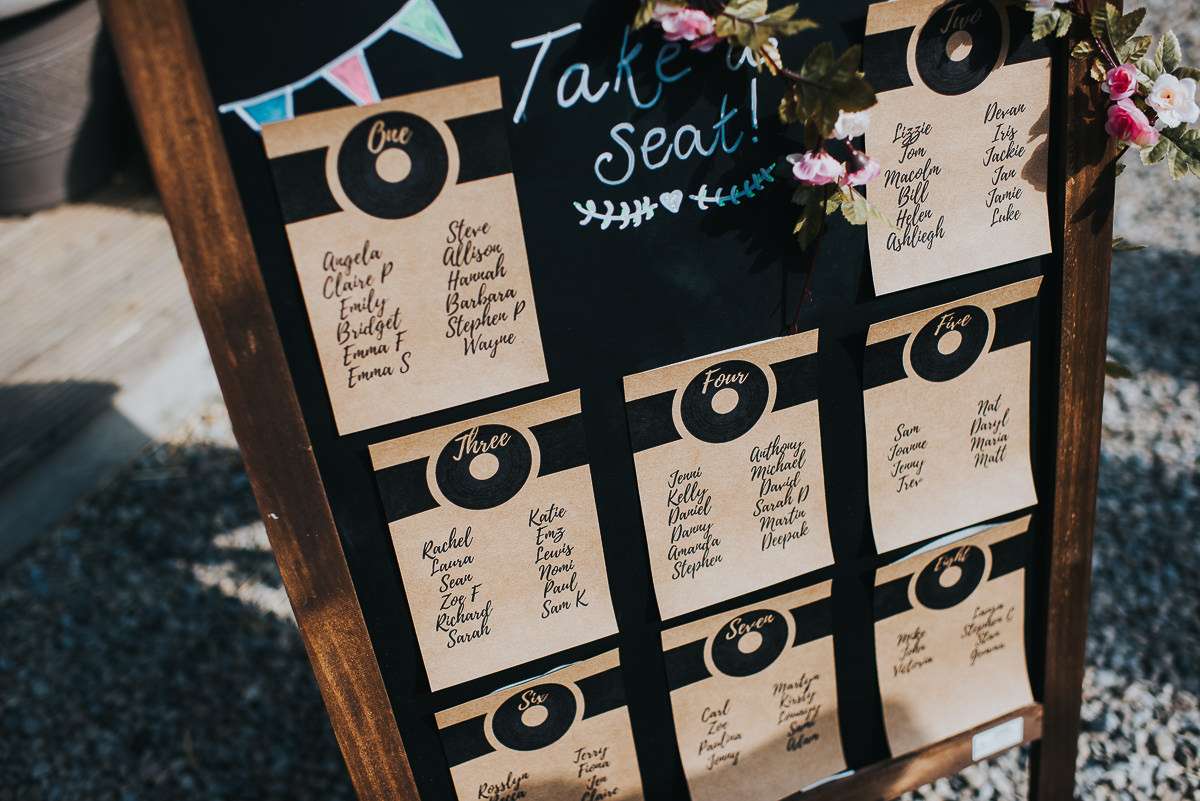 They spent the rest of the £7,000 budget wisely, focusing it on the two most important things for them – the music and the memories. They hired their DJ, Bride and Groove, for the whole day – from a pre-ceremony medley of AC/DC, The Ramones and Rolling Stone to get everyone in the spirit, to a mash-up of Limp Bizkit, Ru Paul and The Timewarp into the early hours. "Stepping back during our reception and seeing everyone having a good time of the dance floor was the best moment for us – we had the perfect mix of rock, funk, soul and cheese to keep all of our guests happy."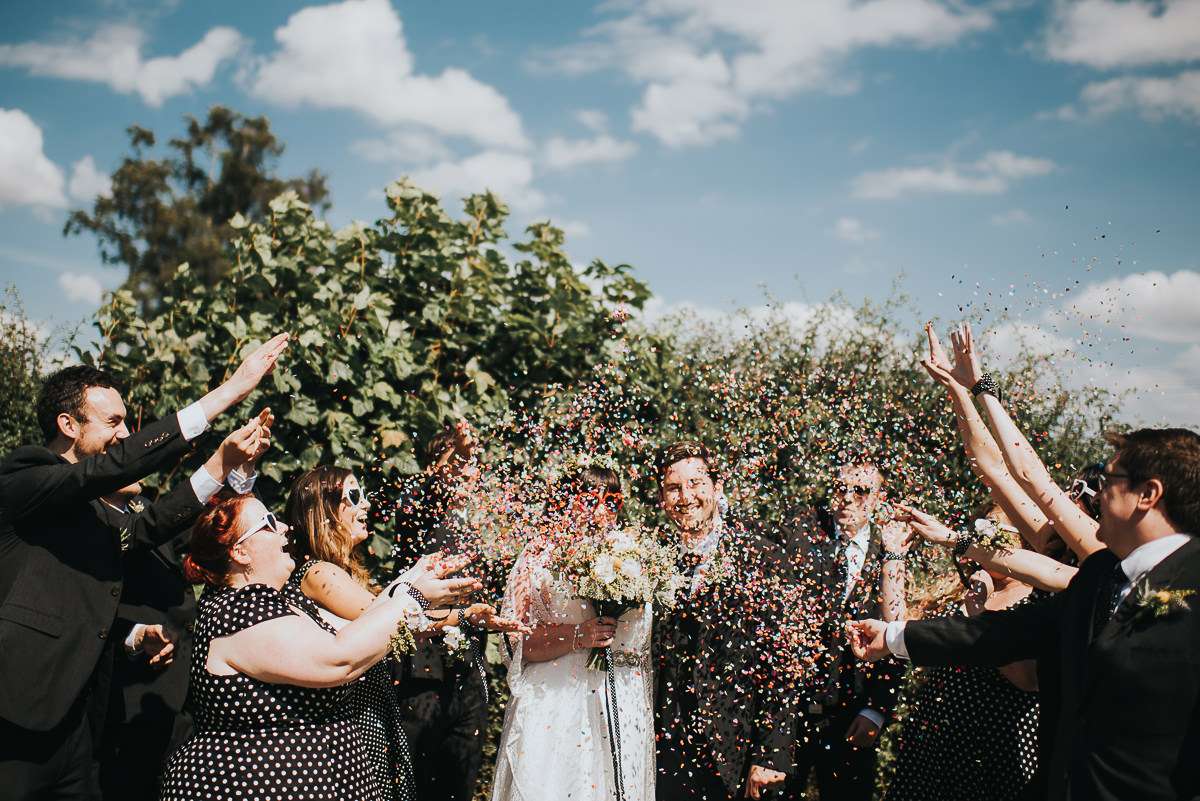 Their aim for their ceremony – aside from being warm, friendly, and y'know, getting married – was to make people laugh; and they're confident they succeeded on this front. Music is a huge part of both Kat and Chris' lives, and Kat spent over a year planning her entrance music. "I was struggling to find a typical 'aisle walk' song that suited me, or the mood we wanted to set. One day we were driving home one day listening to Bat out of Hell and we both started talking about how it was our favourite and how cool it would be to have the wedding party walking down the aisle to it." So that's exactly what they did!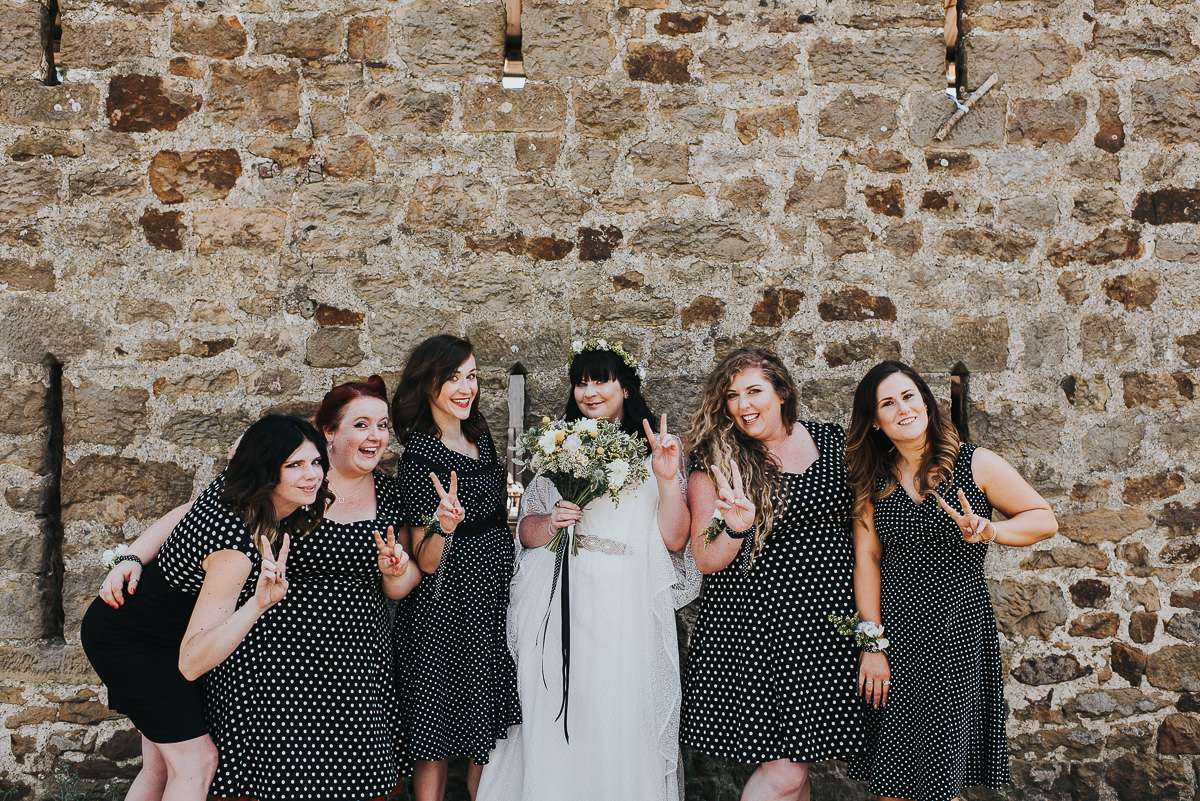 "I didn't actually tell my bridesmaids until the night before what they were walking down to and I was worried their reactions would be 'WTF Kat?' but as soon as they started laughing I realised we had made the right choice. We trusted one of my bridesmaids to set the pace and we managed to time it perfectly so that I emerged as the first chorus hit. We did almost hit a disaster as the mother of the bride didn't realise this was our wedding song and almost asked the DJ to turn it down. Seeing everyone laughing as they realised what I was doing was a real highlight and it was worth listening to it on repeat for six months to get the timing right."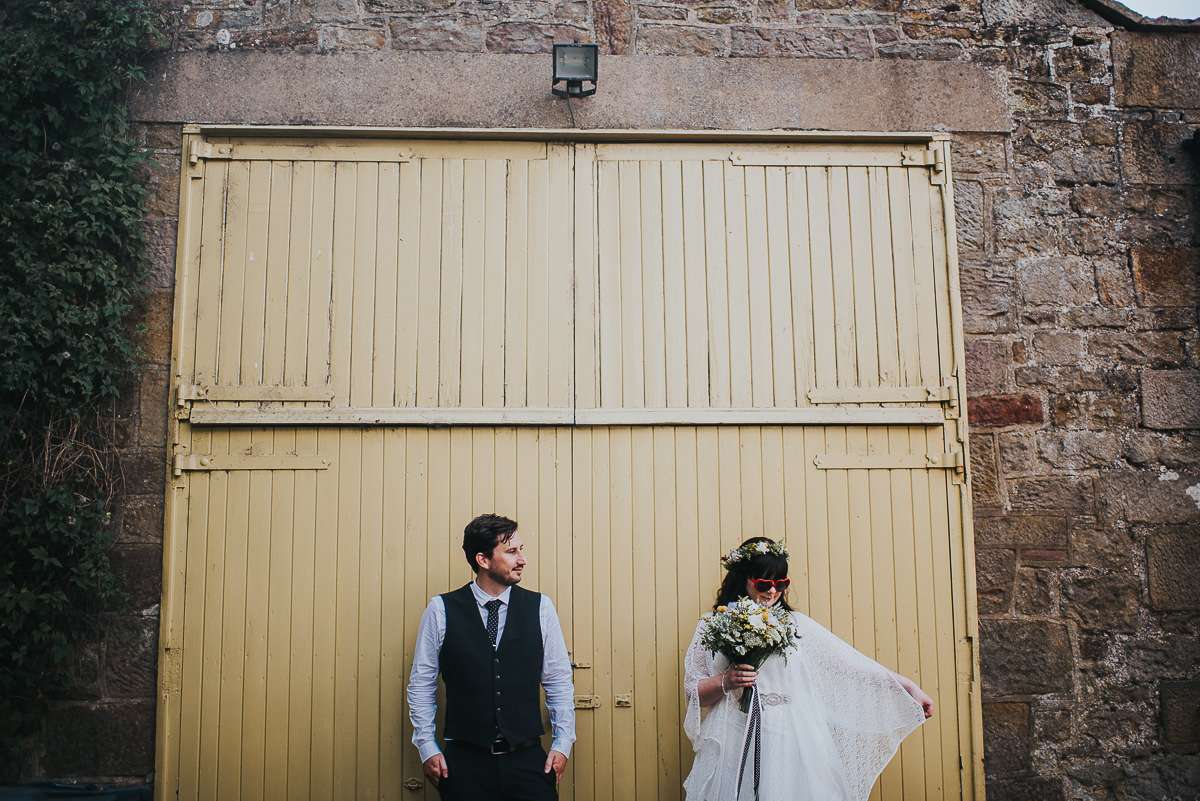 When asked if they have any advice for future brides and grooms, Kat and Chris suggest writing down a list of things you love, and what you want for your guests from your day, to help you navigate between what you consider to be expected of you, and what you actually want to do. That, and employ the use of a planning spreadsheet early on – "All those 99p eBay 'bargains' really do start to add up!"