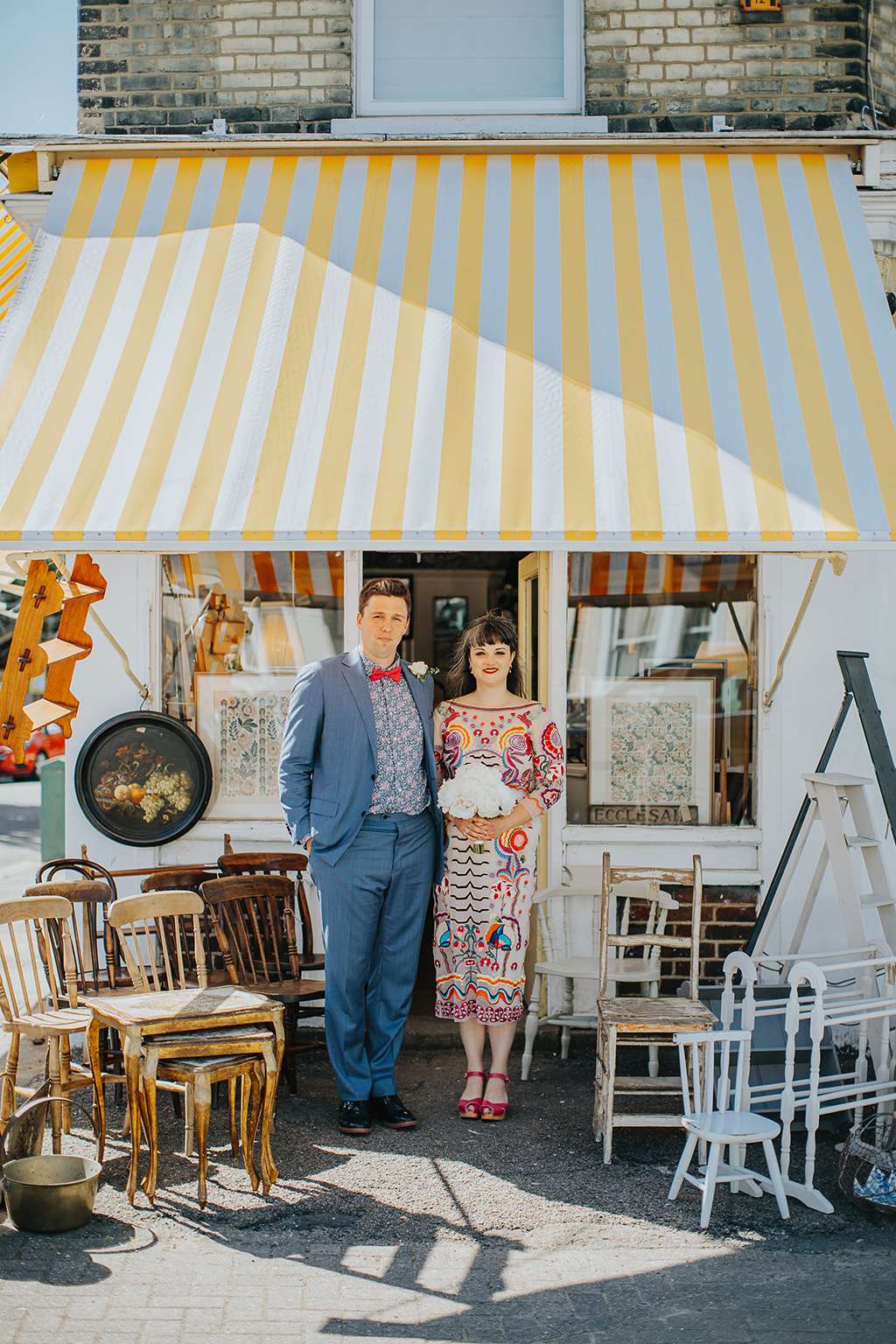 With a gorgeous (but demanding) 15 month old daughter together, Jen and Pip needed their wedding to be relaxed, informal, and to fit in with their busy lives. With a £12,000 budget, they eschewed any traditions that didn't suit them, and planned a day that was informal and fun for everyone.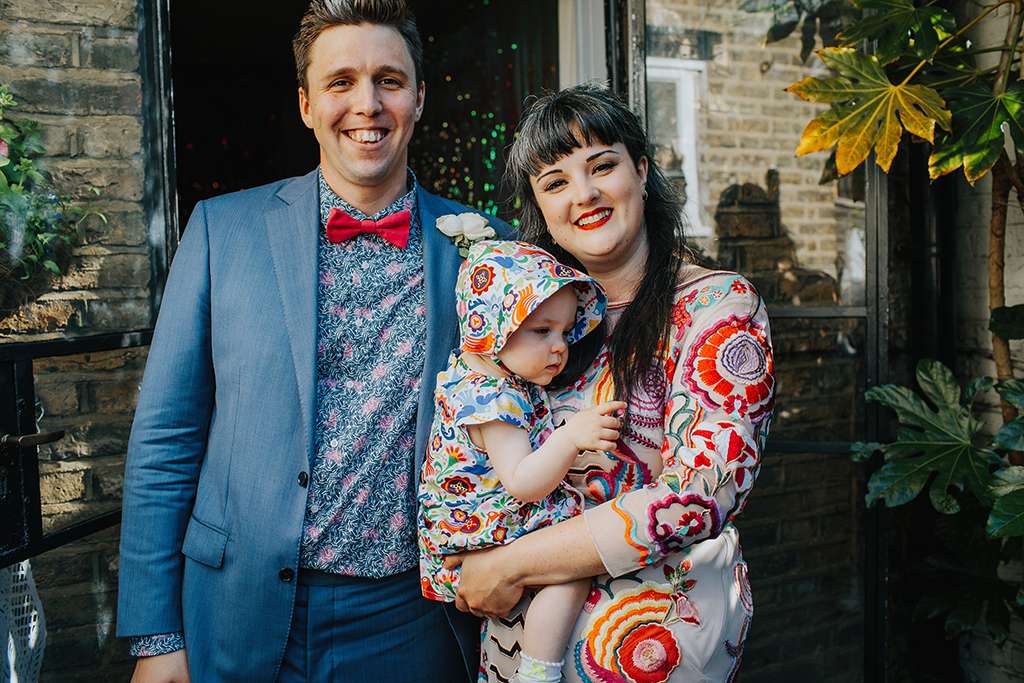 They tied the knot at Lambeth Town Hall in Brixton with close family and friends present, after travelling to the ceremony together in a black London cab. "To be honest, it was quite rough and ready," laughed Jen, "which we didn't really mind but it was quite funny! During the ceremony, the registrar rattled through the her script at such lightning speed, she didn't pause for breath so our friend could read the poem he'd spent the a whole month preparing!"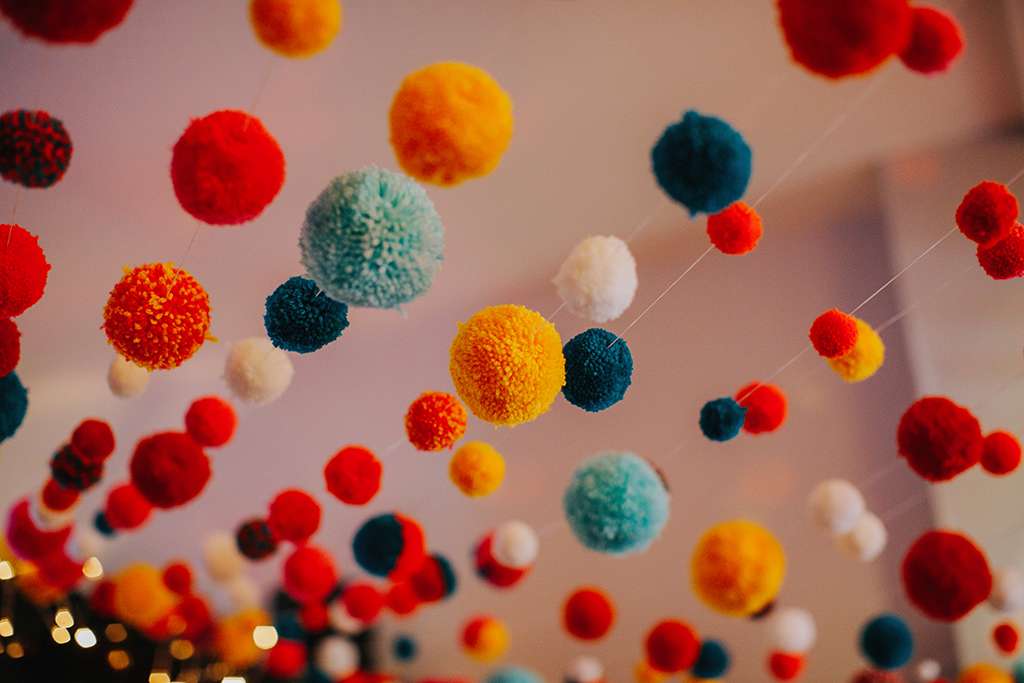 "We knew the ceremony was going to be short and sweet with just family and very close friends. Our focus was really on celebrating with all our guests at the party, so it was absolutely fine for what we wanted – to get legally married and get the F out of there. Which is exactly what we did."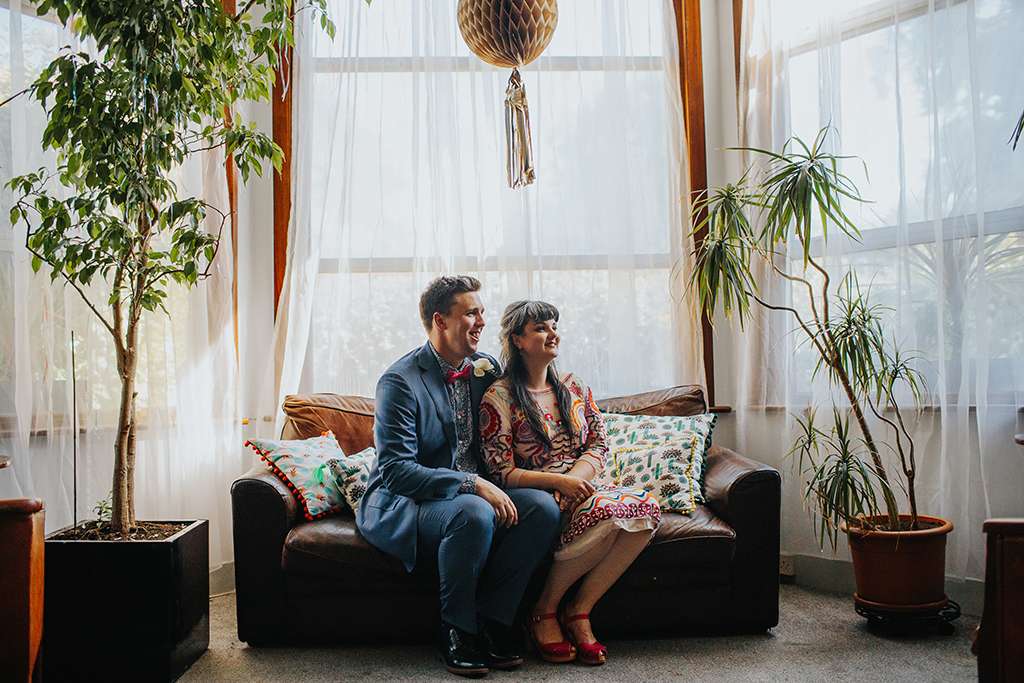 Their reception was held at The Battersea Club – as an old working man's club, it's not a venue that typically does weddings so the couple managed to save a lot of money here, and the slightly faded, seventies, no frills decor helped inspire the rest of the theme! "Our wedding was bright and colourful and on the good side of tacky," said Jen. "There was no point in pretending the venue a big fancy banquet hall, so we took a lot of queues from that!"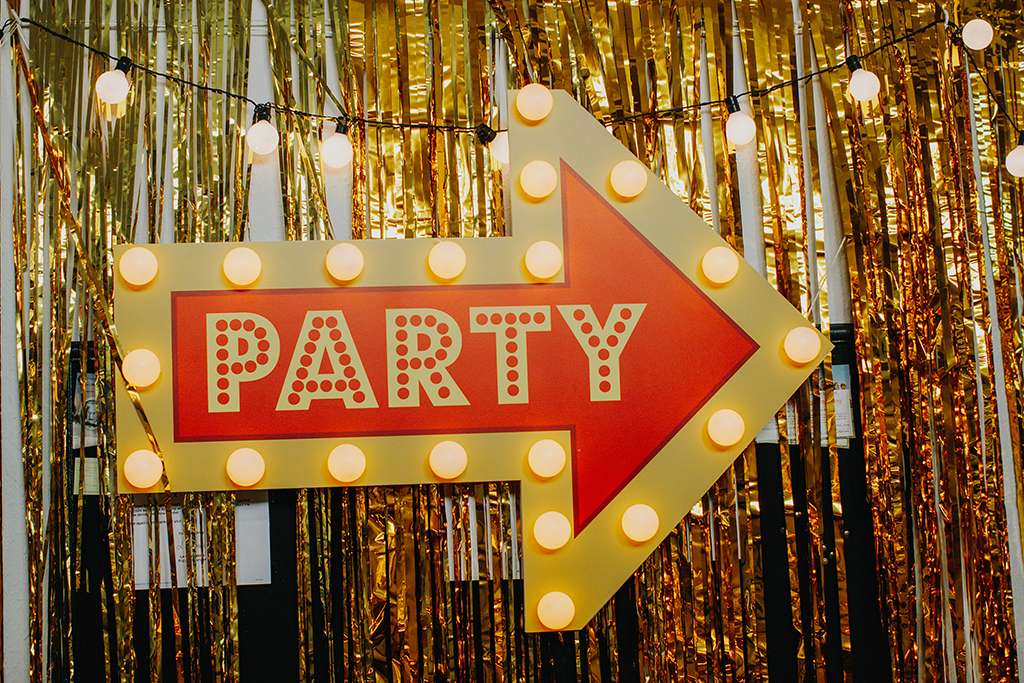 They were lucky enough to have access to their reception venue a week before the wedding, so were able to really go to town on the decorations. Quite early on the couple knew they'd be having tacos as their meal, so they added lots of Mexican inspired elements to the existing parquet dance floor, roller shutter balls and shimmer curtain decor. They DIY'd a lot, making over 700 pompoms for the multicoloured canopy, light up signs made from printed foamex and plastic light bulbs, and cactus cushions for the sofa.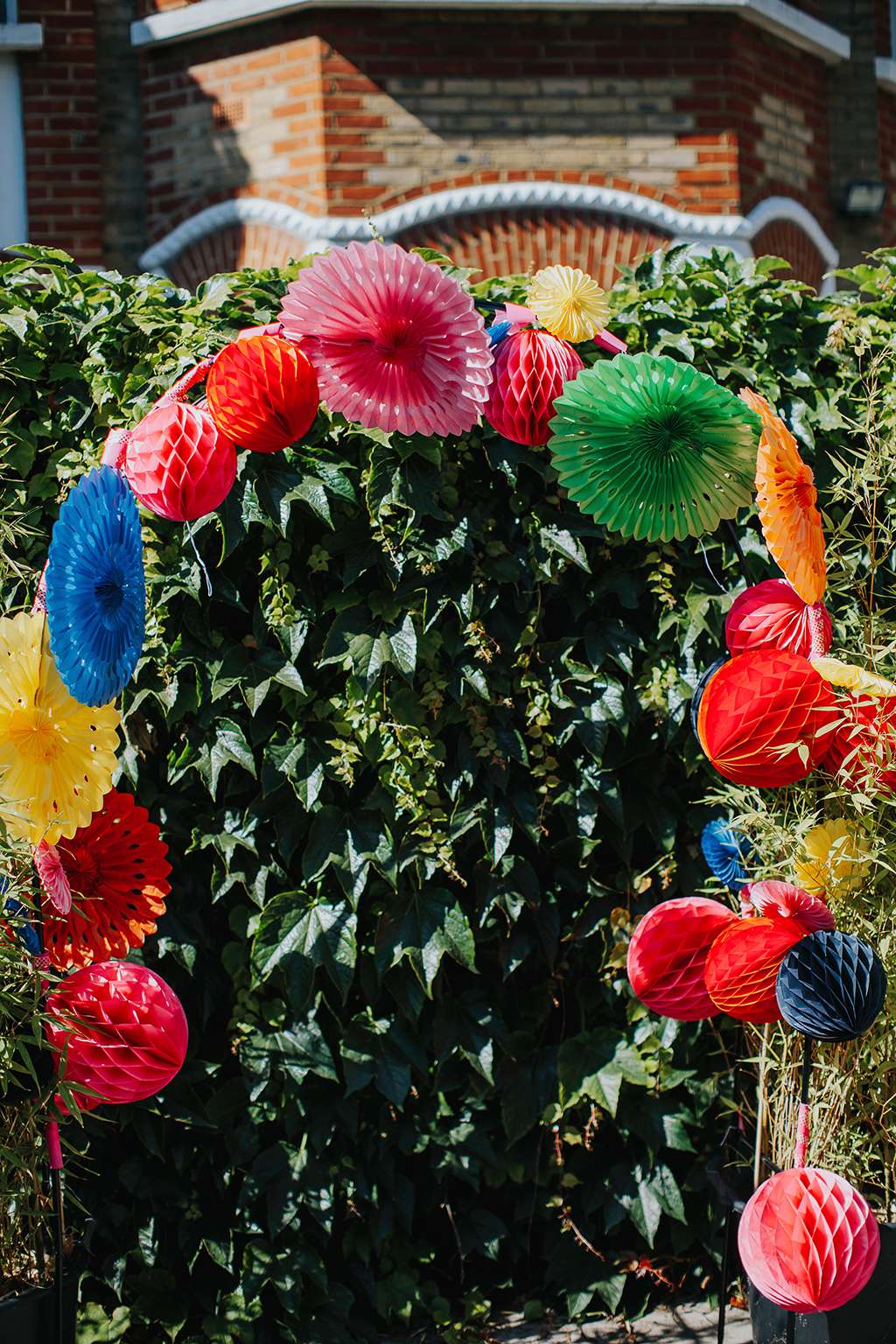 They also saved a tonne of money on flowers by going to Covent Garden Flower market and making their own arrangements, including Jen's bouquet. They spent about £200 on all of the flowers, and put beautiful single blooms like peonies and dahlias in mismatched small colourful vases they'd collected from charity shops.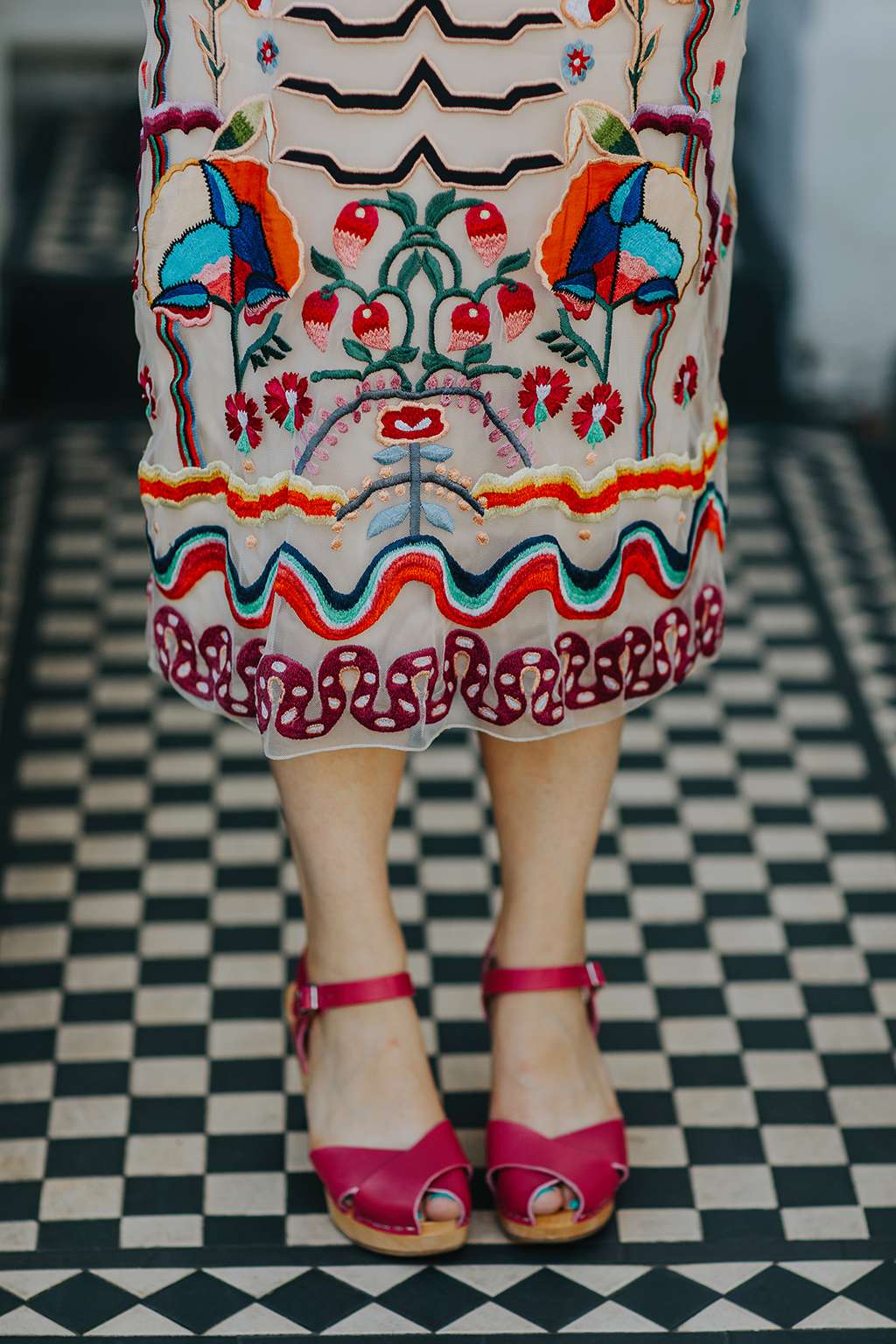 Jen's Temperley London dress also helped inspire the theme, and although she said she didn't think not wearing white as that alternative anymore, Jen was surprised that some of their guests were a bit baffled by her choice. "It's just the most beautiful and unique piece of clothing I've ever owned, and was the perfect thing for me on the day, so I just brushed off any weird questions about why I'd chosen to wear it. I'd wear it every day if I could!"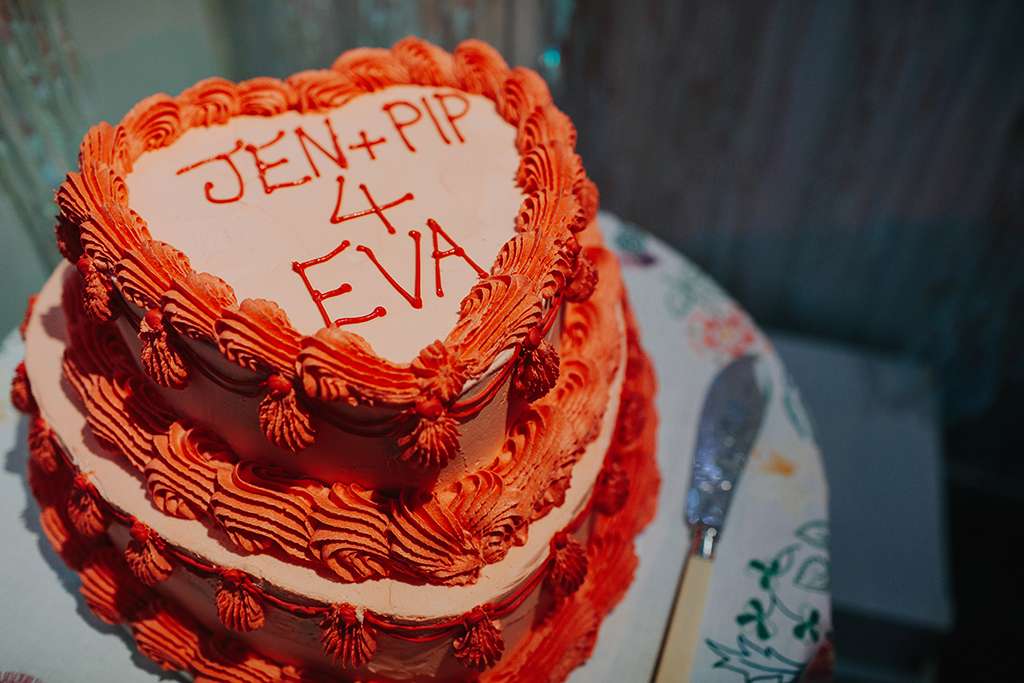 When asked if there was any advice she had for future brides, Jen implored that if you don't want to do something, just skip it! "There are no rules, apart from the legal bit, so if something doesn't sit right with you, just don't do it! We had no white dress, no walking down the aisle, no slow dances, no weird patriarchal stuff, and our day was absolutely perfect for us. There's nothing we would've changed… apart from maybe the black sambuca!"