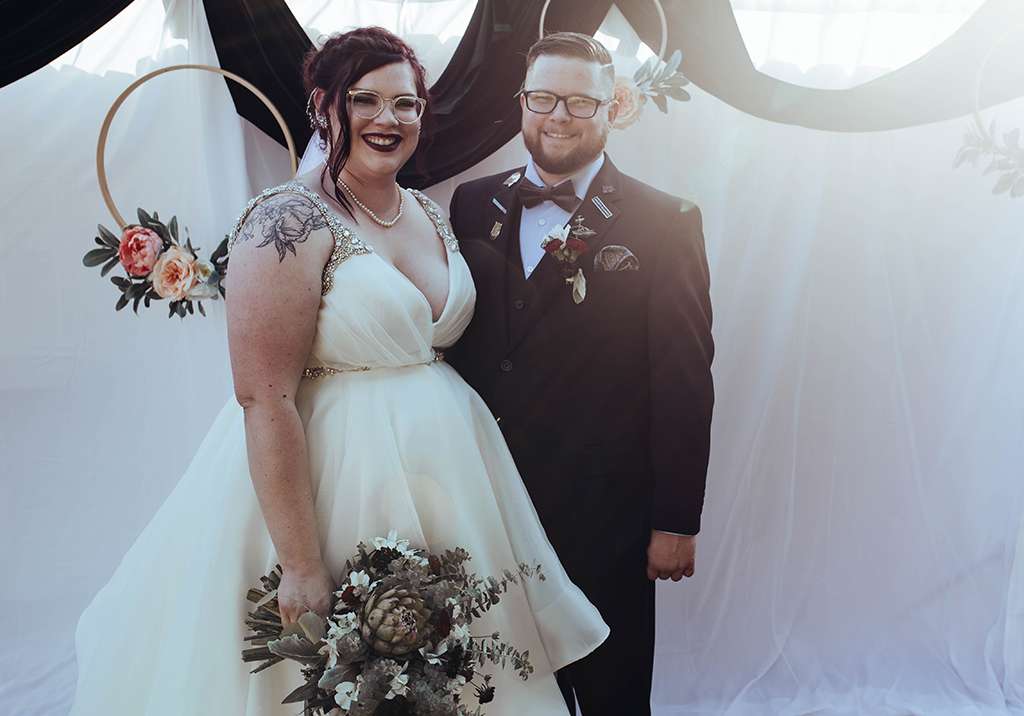 Amy and Emil tore up the wedding rule-book from the very beginning of their wedding planning; they held their big day in the bride's parents' backyard and kept it small and intimate. They didn't have a bridal party, instead wanting all their guests to sit back and enjoy the ceremony together. They even got married on Friday 13th – unlucky for some, but as the couple started dating on a Friday 13th and got engaged the same date a few years later, it only made sense for them to continue their lucky streak!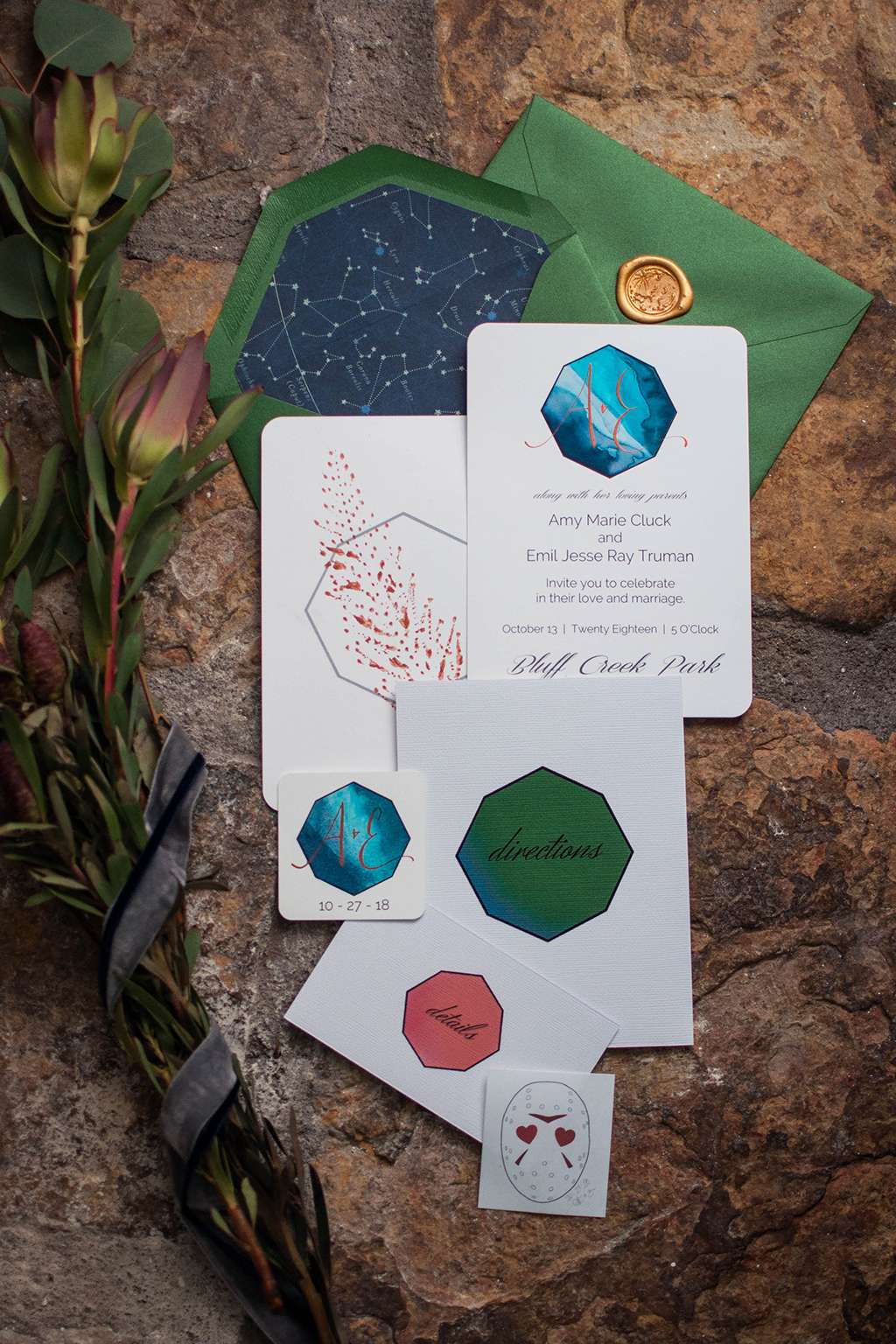 Instead of a traditional afternoon ceremony followed by wedding breakfast, the couple opted for a sunset ceremony, enjoying dinner with their nearest and dearest beforehand. After their first look, Amy was walked down the aisle by both her parents. Their officiant was Amy's father, who performed a ceremony that Amy had written entirely from scratch. It included readings by their friend and an exchanging of vows that Amy and Emil had written for each other. Their 'I Do's were sealed with a kiss and confetti poppers, and then they headed inside to party!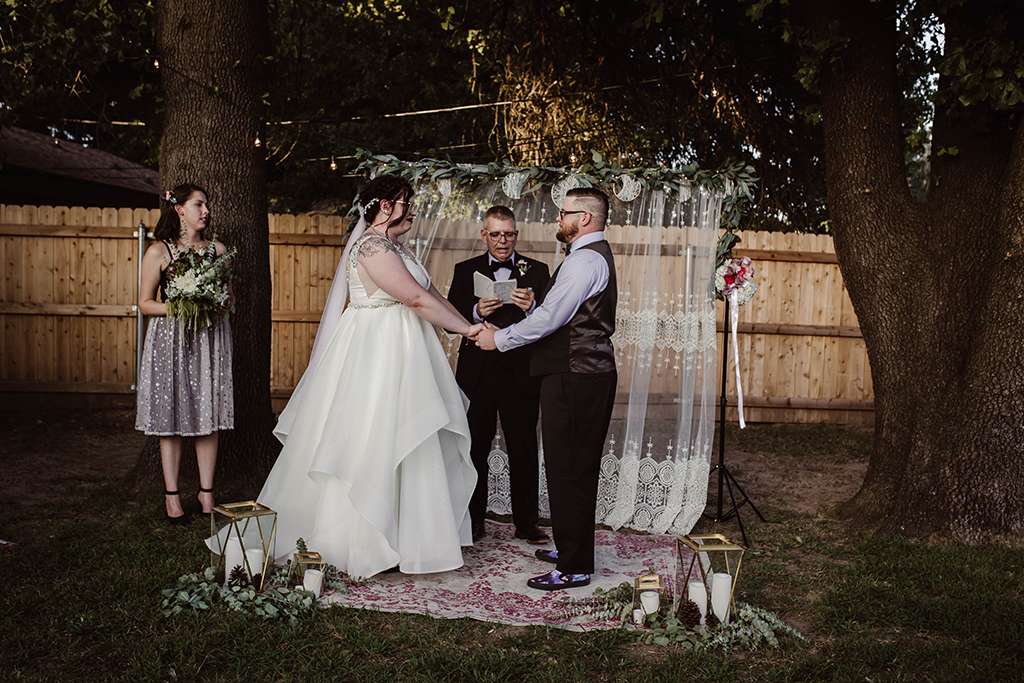 It's not to say that going their own way and doing things so differently to the norm always came easily to them, though – in fact they'd already booked, and paid for a bunch of stuff for, a whole different ceremony entirely!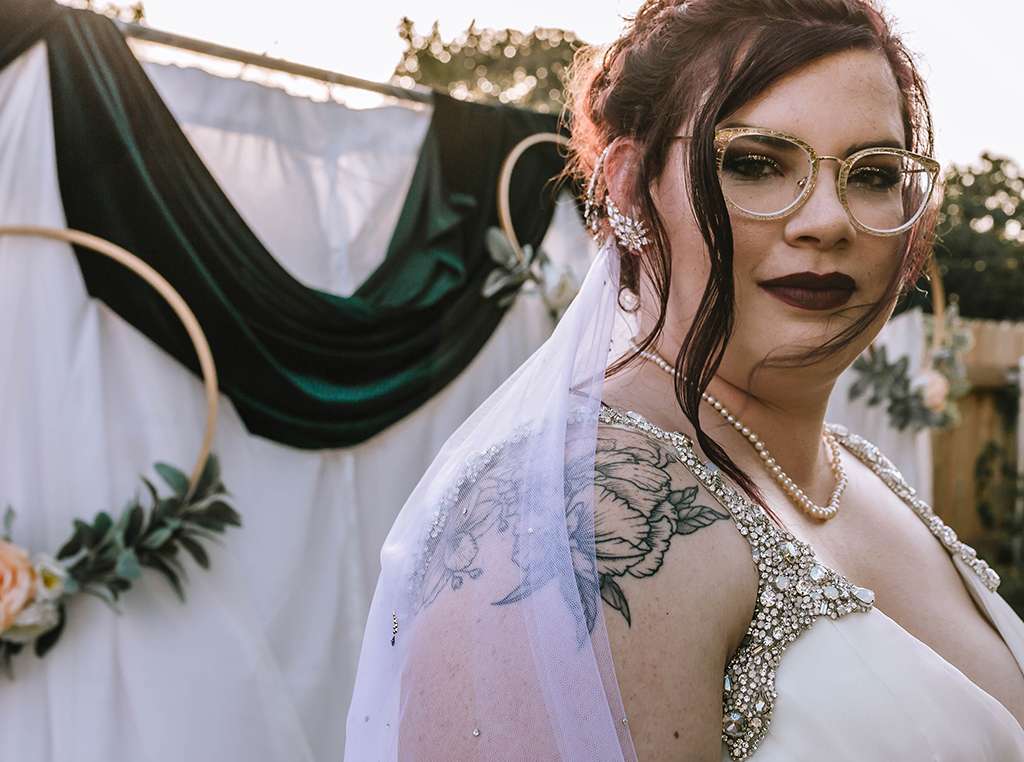 Originally, Amy had planned to wear something much simpler than her show-stopping Hayley Paige gown, picking out a simple dress from Etsy but not quite feeling it. It was only when trying on some other dresses for fun that she stumbled upon the crystal encrusted creation, and it was love at first sight! "It was our biggest expense," explained Hayley, "but I was fortunate enough to be gifted it by my mum as she didn't want to see me in anything else!" Amy accessorised her dress with velvet shoes, a handmade veil and starry crown, also from Etsy. Emil continued the galaxy theme by wearing space print Vans with his suit.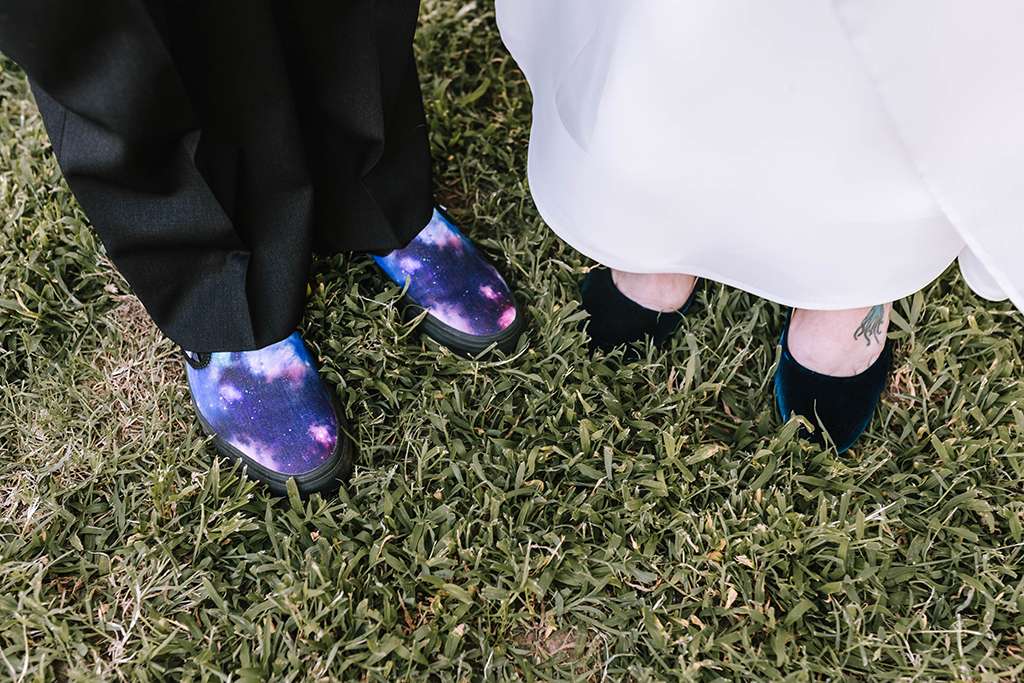 Galaxies and constellations were a theme throughout the decor and stationery too, much of which Amy painstakingly made herself. From the floral hoops for the ceremony backdrop, to hand-embroidering moons and stars on handkerchiefs for everyone as favours, to water-colouring and calligraphy for their invitation suite. "I think I spent about $100 in total on the 100 invitation suites – which is a good job we DIY'd as the date changed twice after sending them out and I just ended up texting everyone anyway!"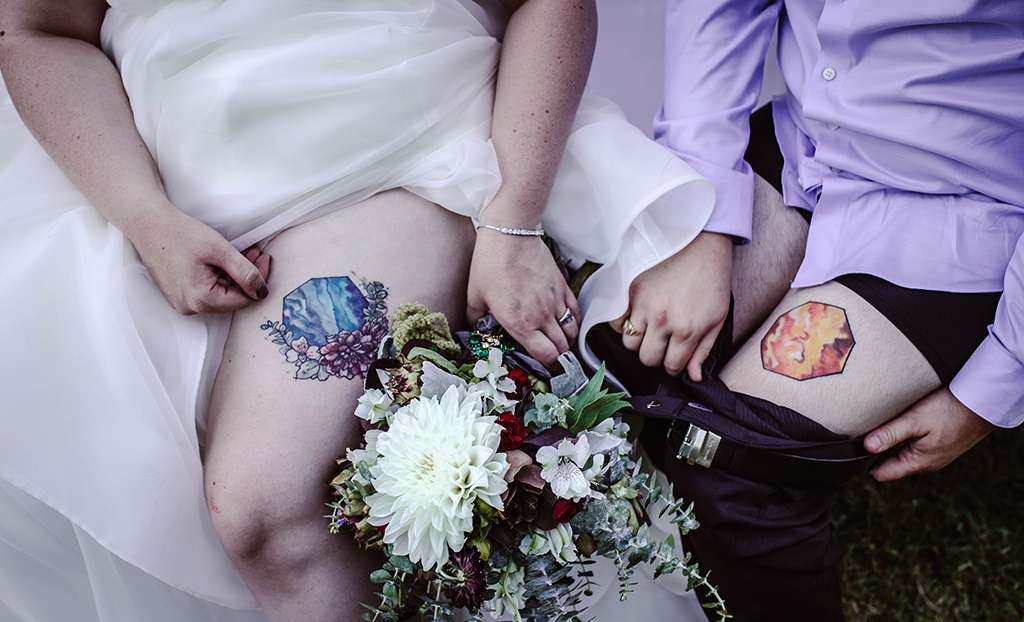 When asked if there was anything they'd do differently if they were to get married again, Amy said; "Our only regret from the day is that we didn't listen to our gut and plan exactly what we wanted from the very start. It would've cost us a lot less – in monetary terms, and in heartache! It's really easy to get carried away with all different aspects of wedding planning – from how things look to what you think is expected of you, but my advice is to stay down to earth with your plans and try not to let things get to you. At the end of the day, as long as you're married – it was a success!"