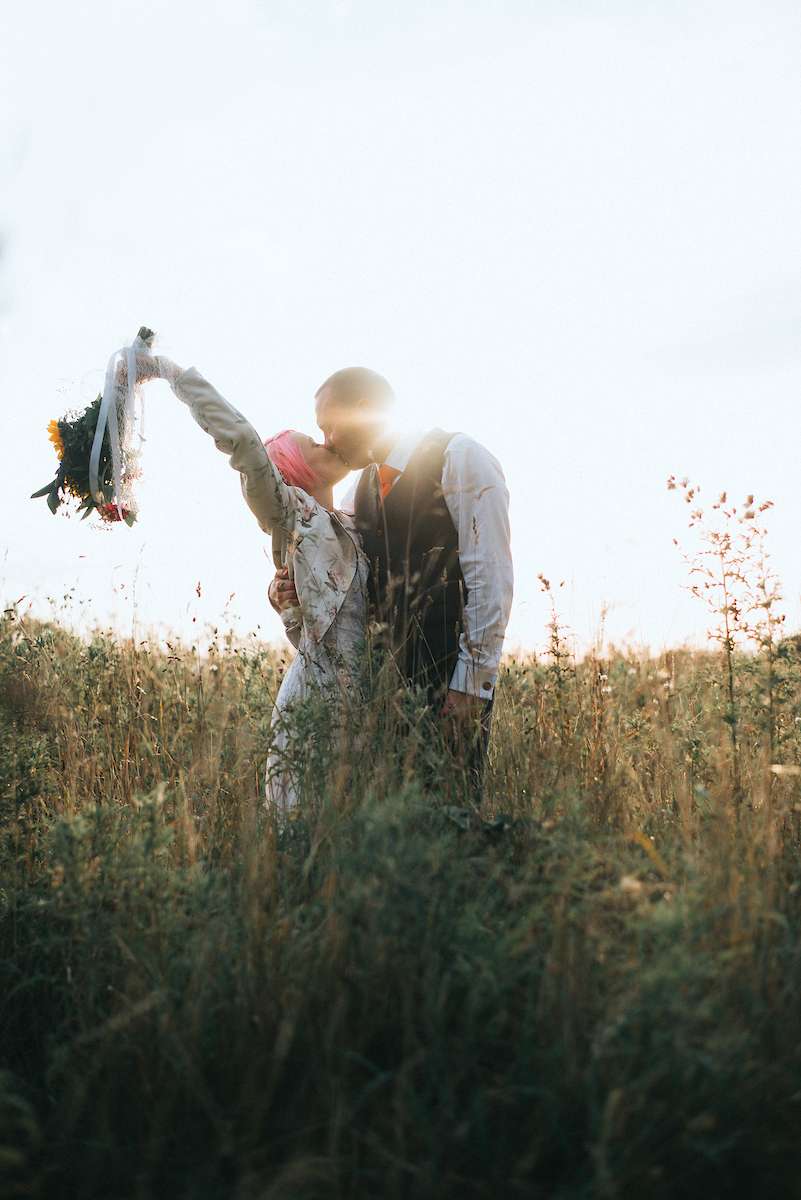 Chrissy and Dave wanted their wedding to be a place where their families could meet and really get to know each other. With the bride growing up in Brighton and the groom in Liverpool, they'd never had the opportunity to meet before so the wedding was planned to be like a mini family holiday for everyone.
They chose Folly Farm in Bristol as their venue. They loved it because not only could they stay there with 20 of their nearest and dearest all weekend (plus space for campers!) but they could decorate it exactly as they wished.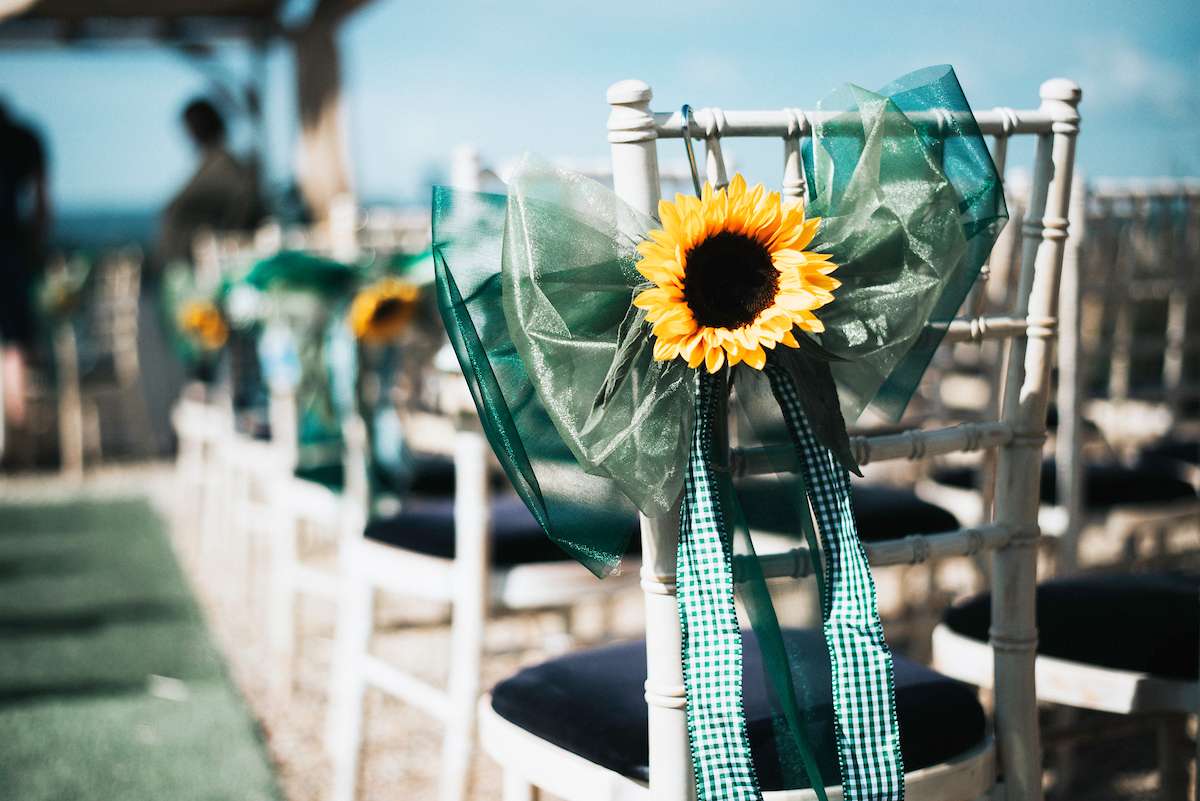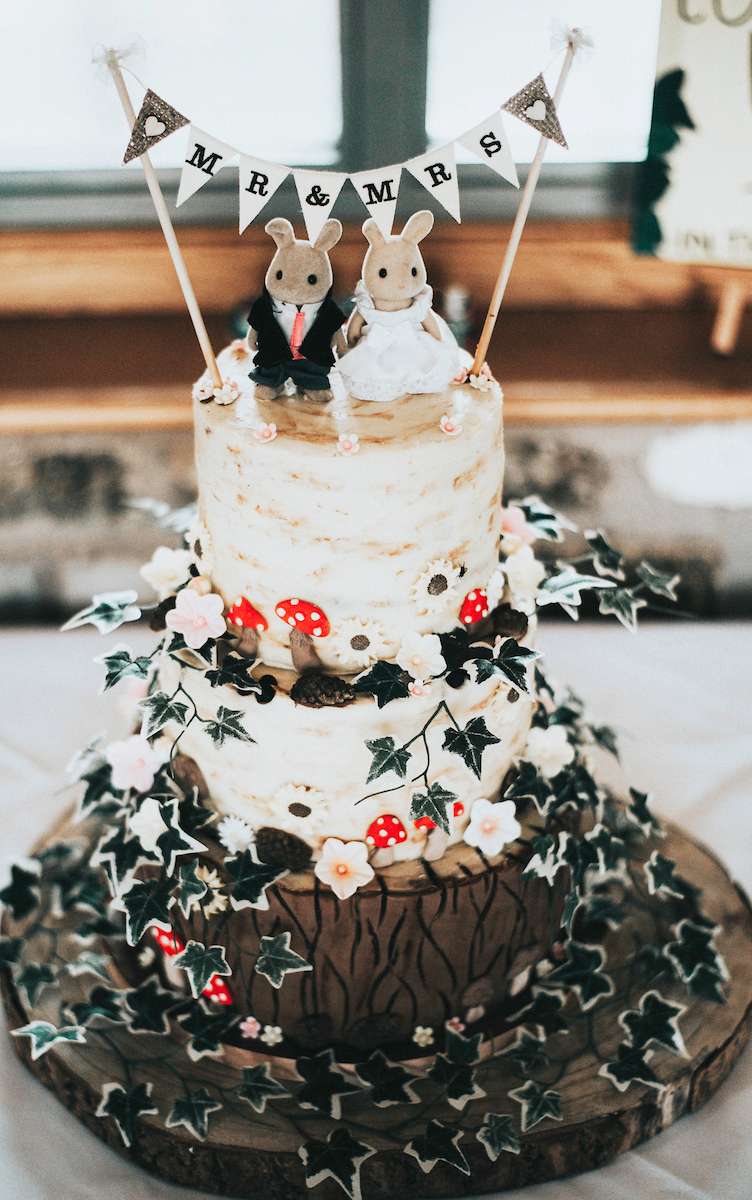 "Dave's family hold annual holidays where we all stay in an Airbnb and its really informal, fun, relaxed and special", began the bride. "When we found Folly Farm it meant we could have everyone for two nights, everyone had to travel so it meant they would have the time to relax, enjoy and get to know the family they are now part of."
This was a real DIY wedding with everyone pitching in to help. Chrissy painted all the signs and their photographer (and friend) Adrian, made them a personalised canvas to act as a guestbook which he designed himself. They had shepard hooks holding glass jars that were decorated by the groom's mum, candles and fairy lights to decorate the courtyard and hay bales for people to sit on during the picnic lunch. They purchased lots of picnic blankets and cushions from lots of different places (mostly in the sales and from charity shops).