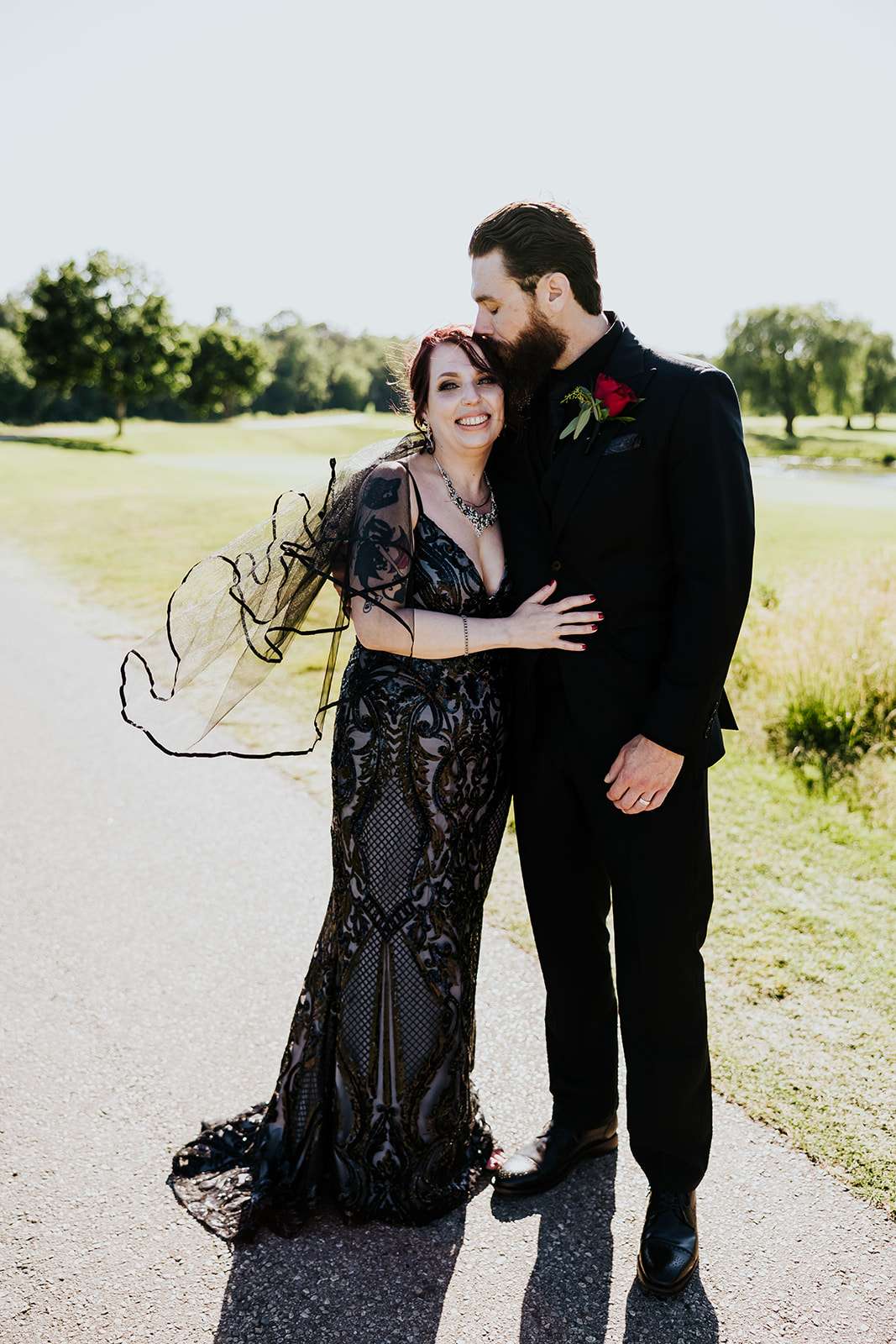 Faye and AJ chose a black and red colour palette for their June wedding. This resulted in an elegant combination of traditional meets rock 'n' roll, which is exactly what they wanted.
"We didn't really have a theme per say", Faye told us, "but we are both in love with the colours black and red, we love the gothic look and we both like to be different. The music we chose set the tone of a more rock 'n' roll kind of theme, which we loved. We're both huge metal fans and wanted to incorporate as much as we could. Luckily, we have similar tastes in music, so it was very easy choosing what songs we wanted as part of the wedding."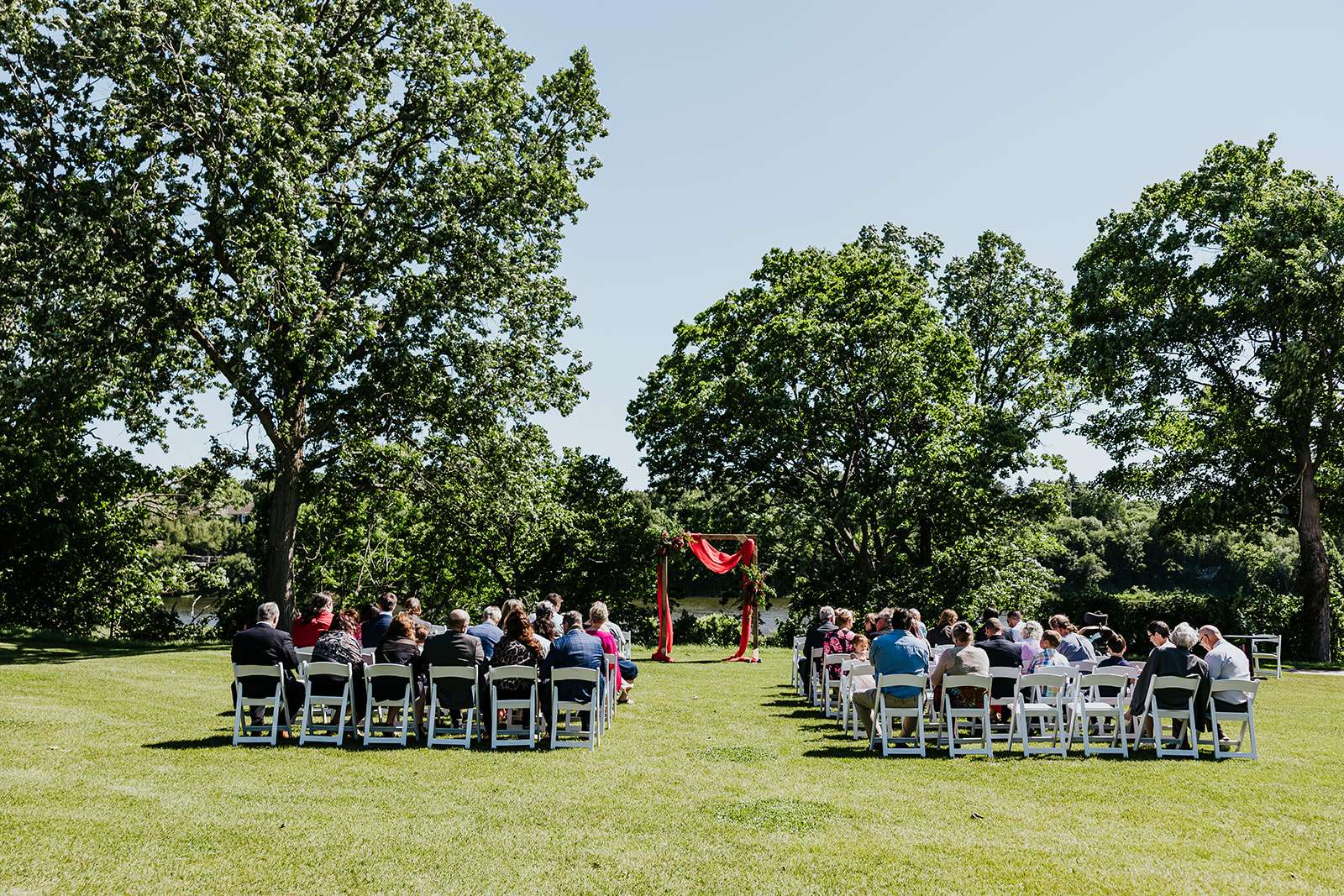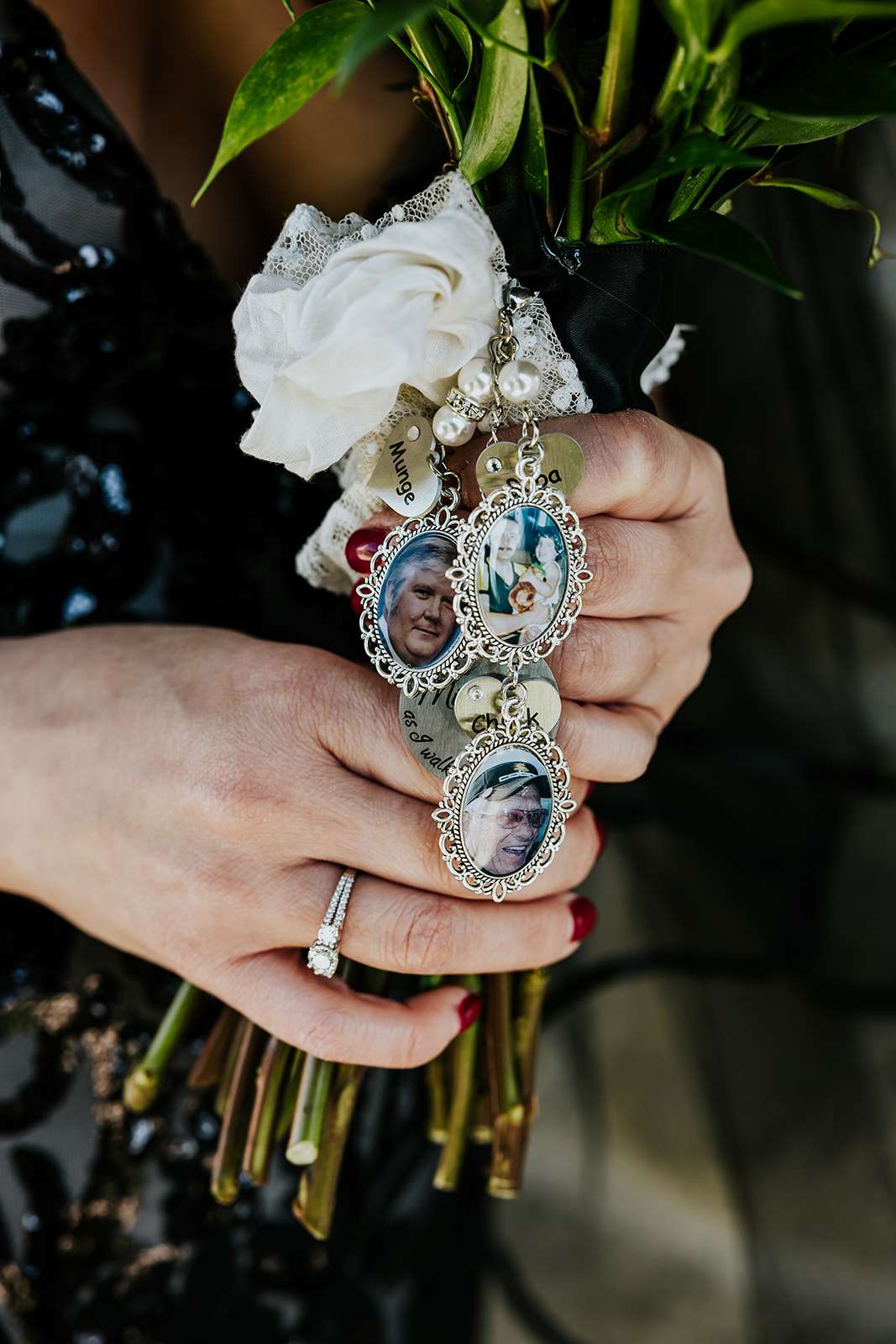 Their ceremony was held outside, in front of a wooden arch draped in red fabric and red roses. Faye walked down the aisle to a rock version of Pachelbel Canon and they left to White Wedding by Billy Idol. They also selected Nothing Else Matters by Metallica as their first dance song, since it has a lot of meaning to them both and also expresses the way they feel about each other.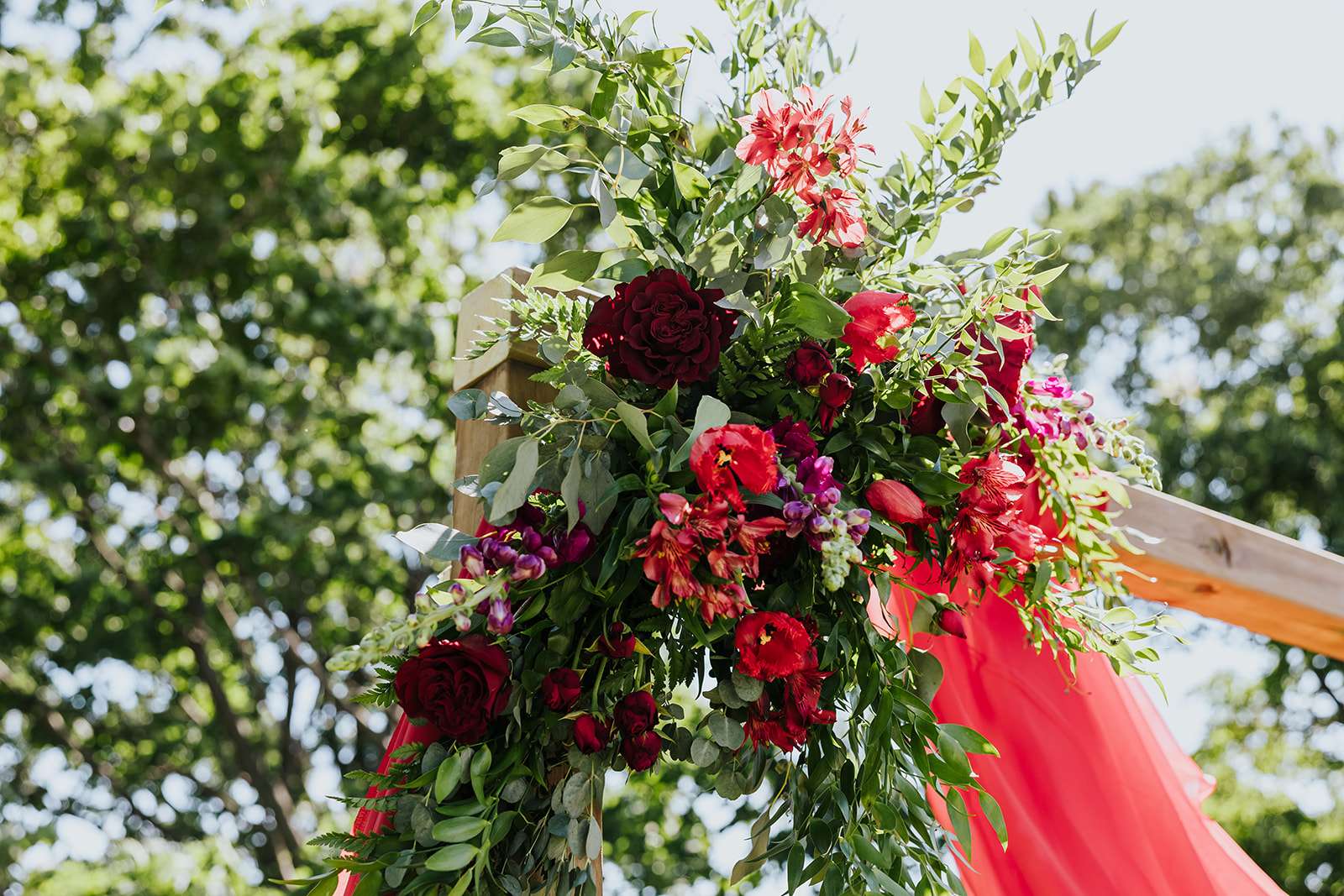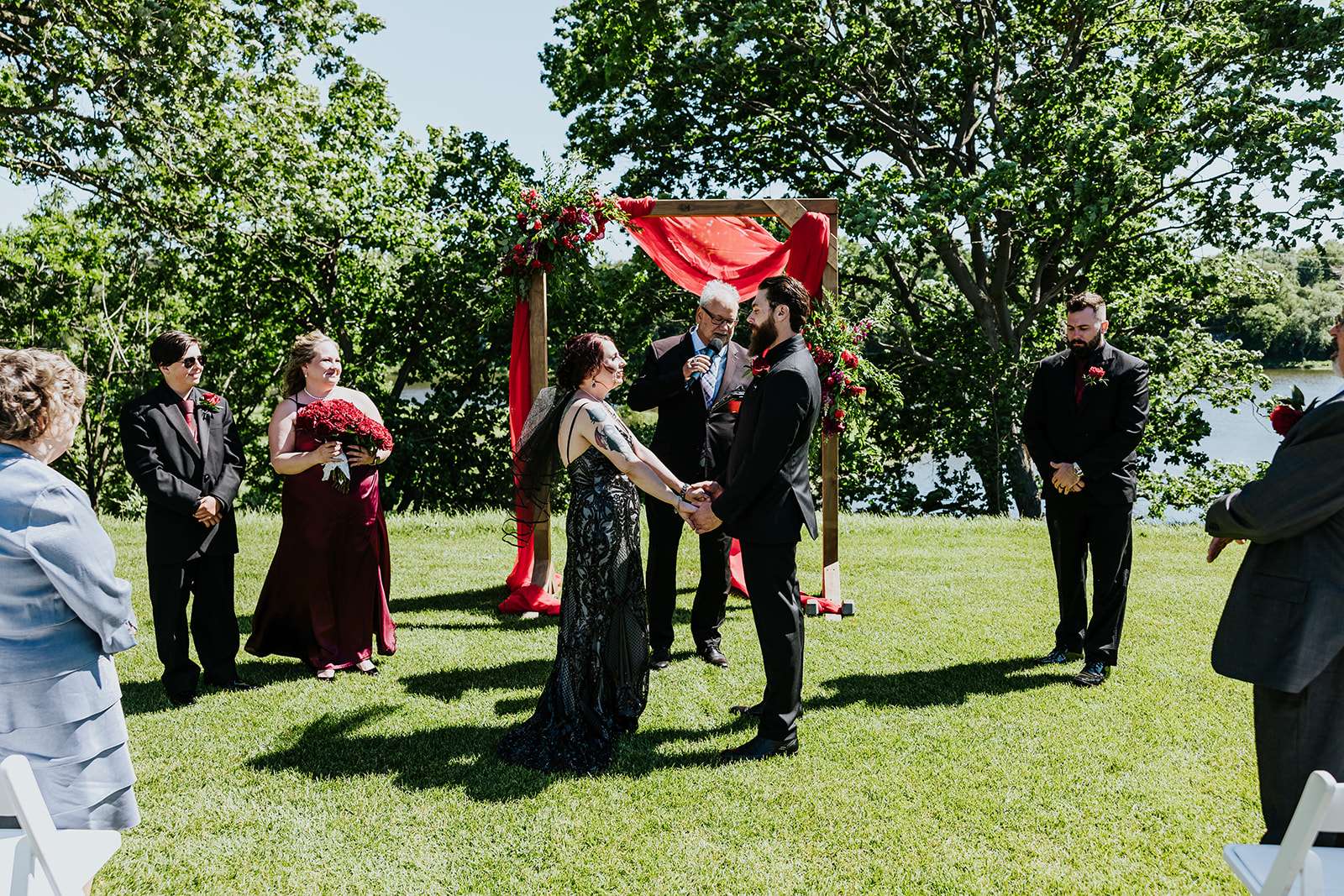 Faye wore a black dress, which came from Sophie's Gown Shoppe, veil and shoes. AJ had a custom made suit with a skull design in the lining of the jacket.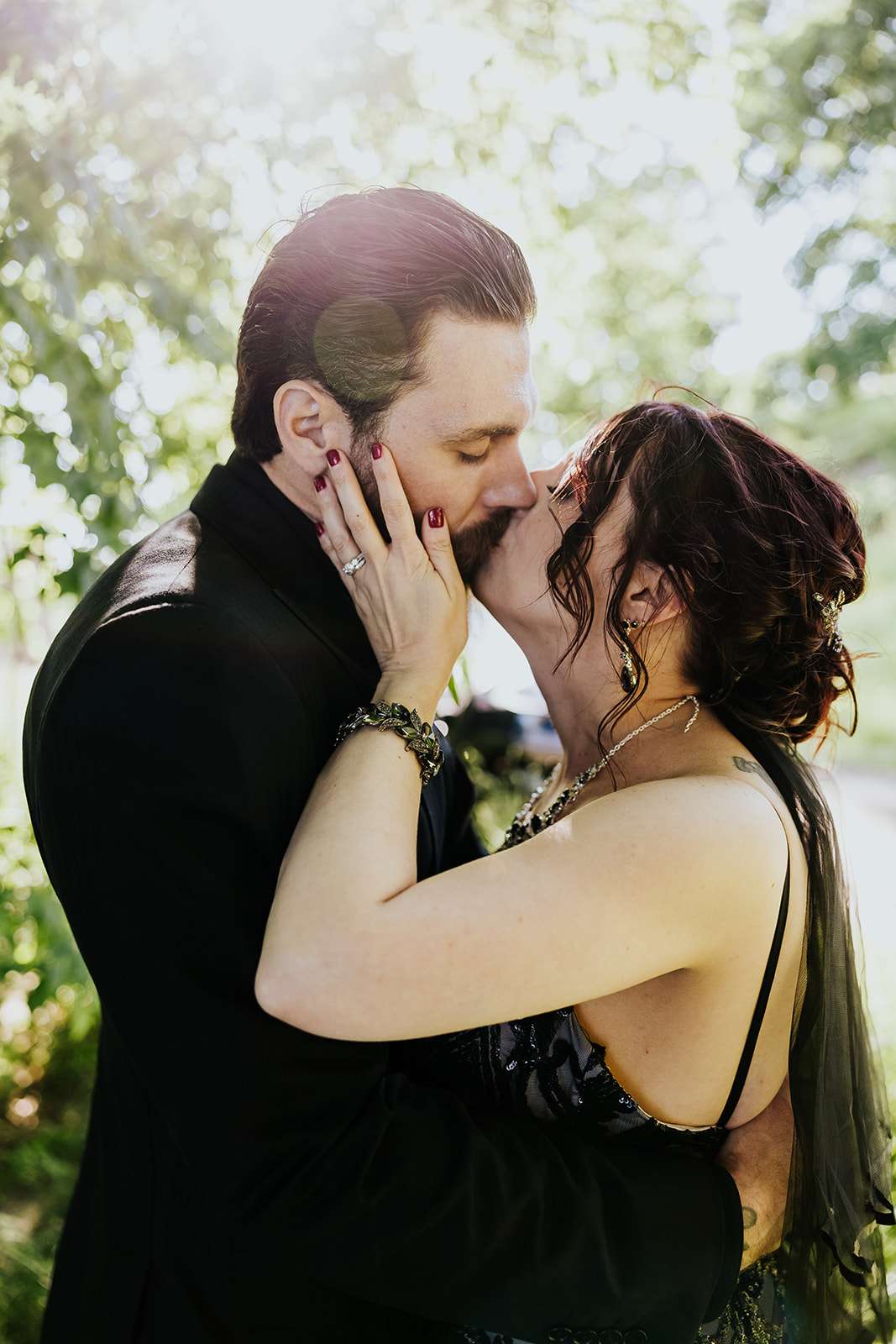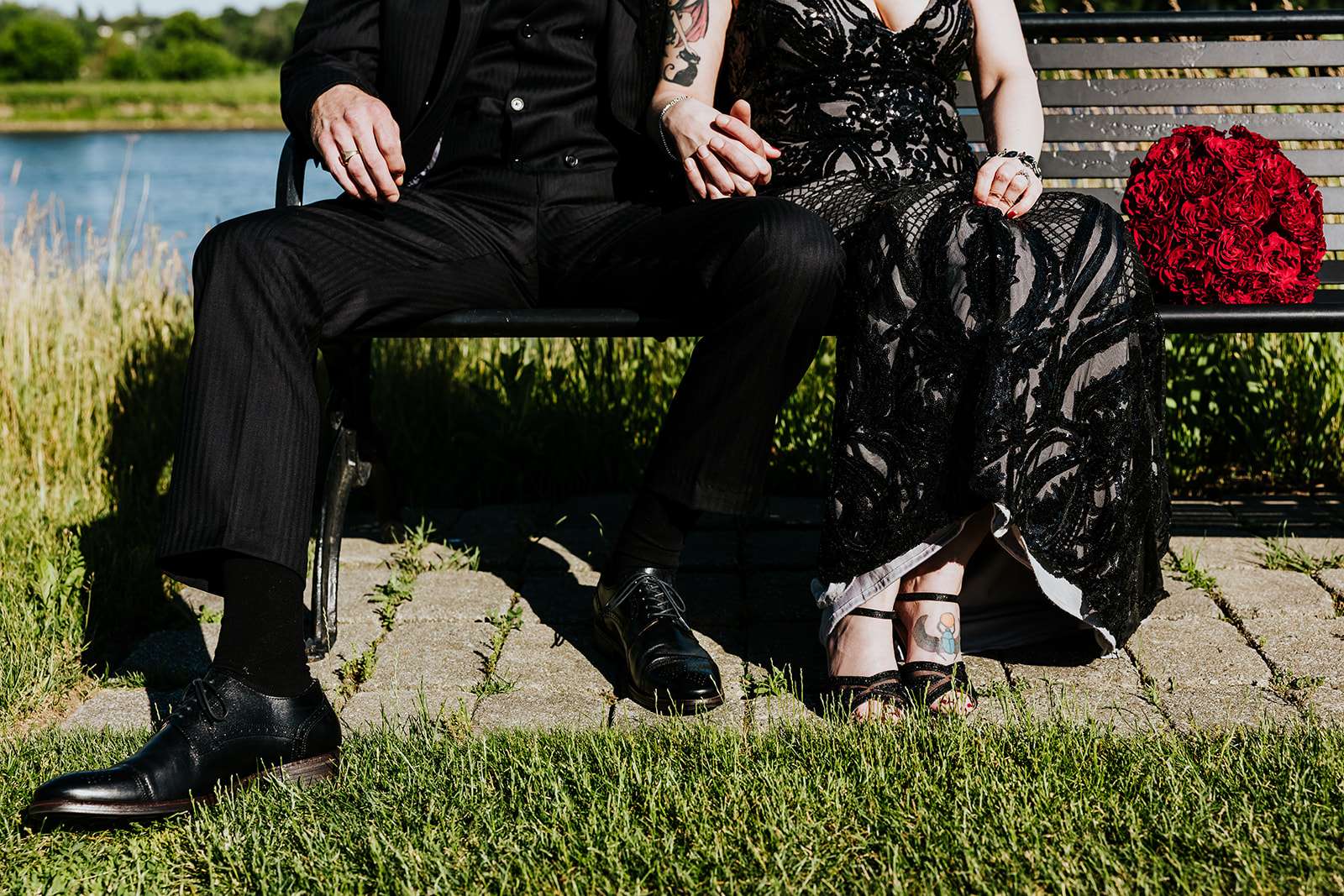 "One thing I wish we'd known earlier is just how much detail you have to plan for", the bride continued. "Especially those little things like menus and name cards. However we saved quite a bit of money with printing and creating all the stationery ourselves. We also had kids at the wedding so coming up with ideas to keep them entertained was another task that took time to accomplish. We got games like a giant Jenga set, Operation, Checkers, Chess and card games. We also had glow sticks, candy and busy bags to keep them all out of trouble. Thankfully, the kids were happy and this also made the parents happy and allowed them to have a great time as well!"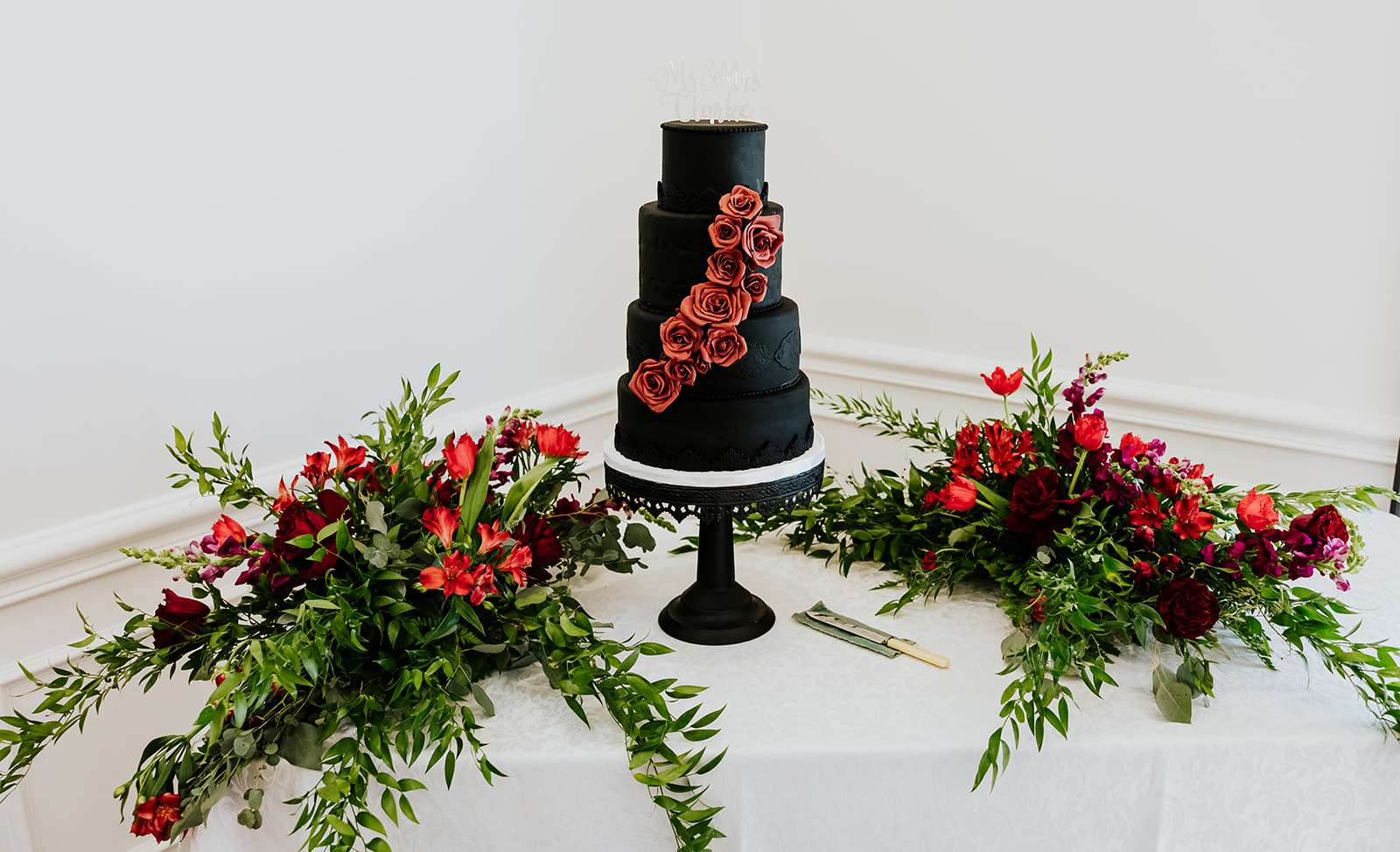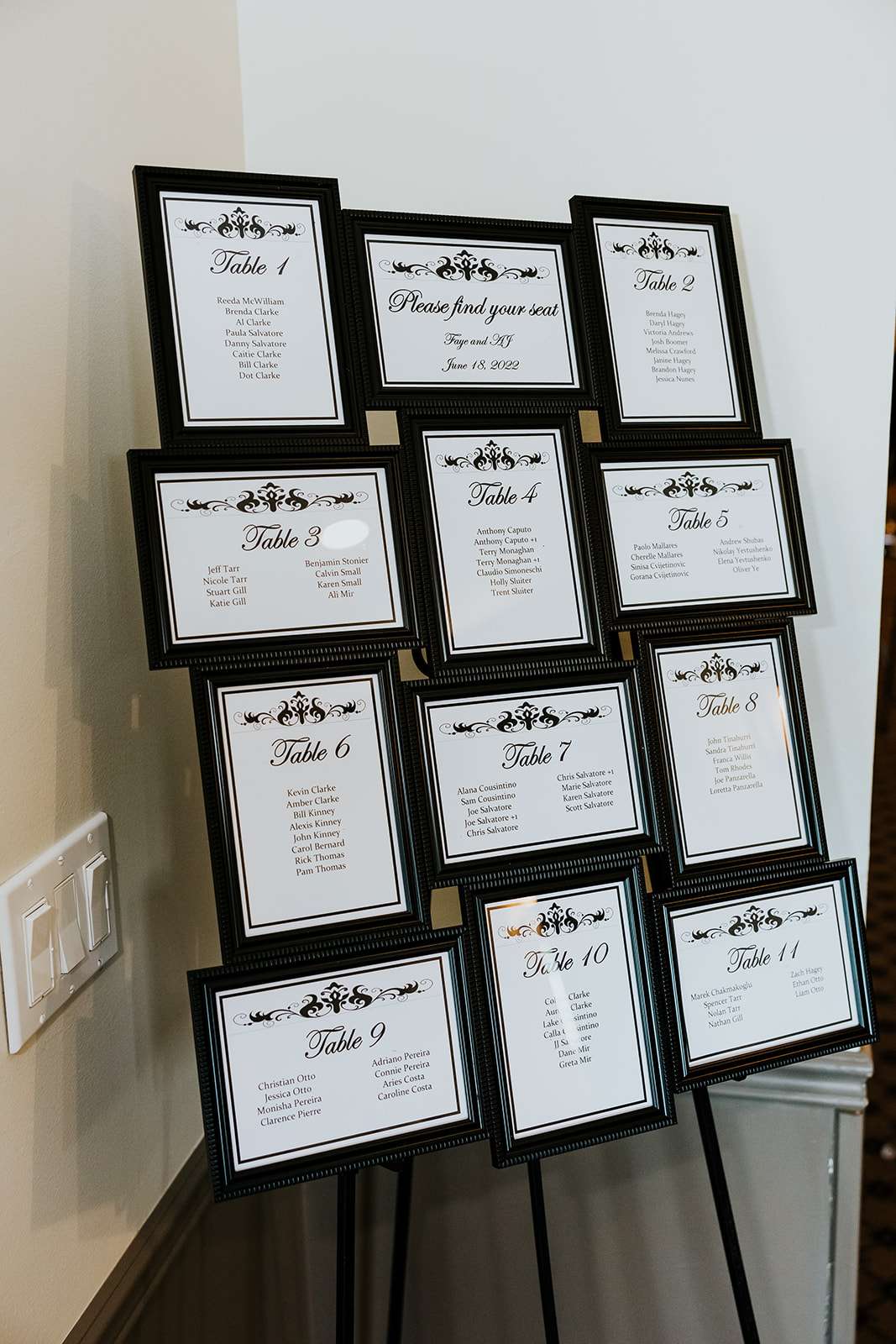 "Thinking back, we don't think there would be anything we'd have differently", she concluded. "The day was perfect and went off without a hitch, thanks to the help of family, friends and all the wonderful vendors that we worked with. We found planning and the setup of the wedding was pretty simple. I find that most couples will worry about everything, even the smallest details. Worrying only makes things worse, and while you have to plan for snags to happen the day of, just do the best you can with what you have. Have faith in your vendors – they are the experts!"