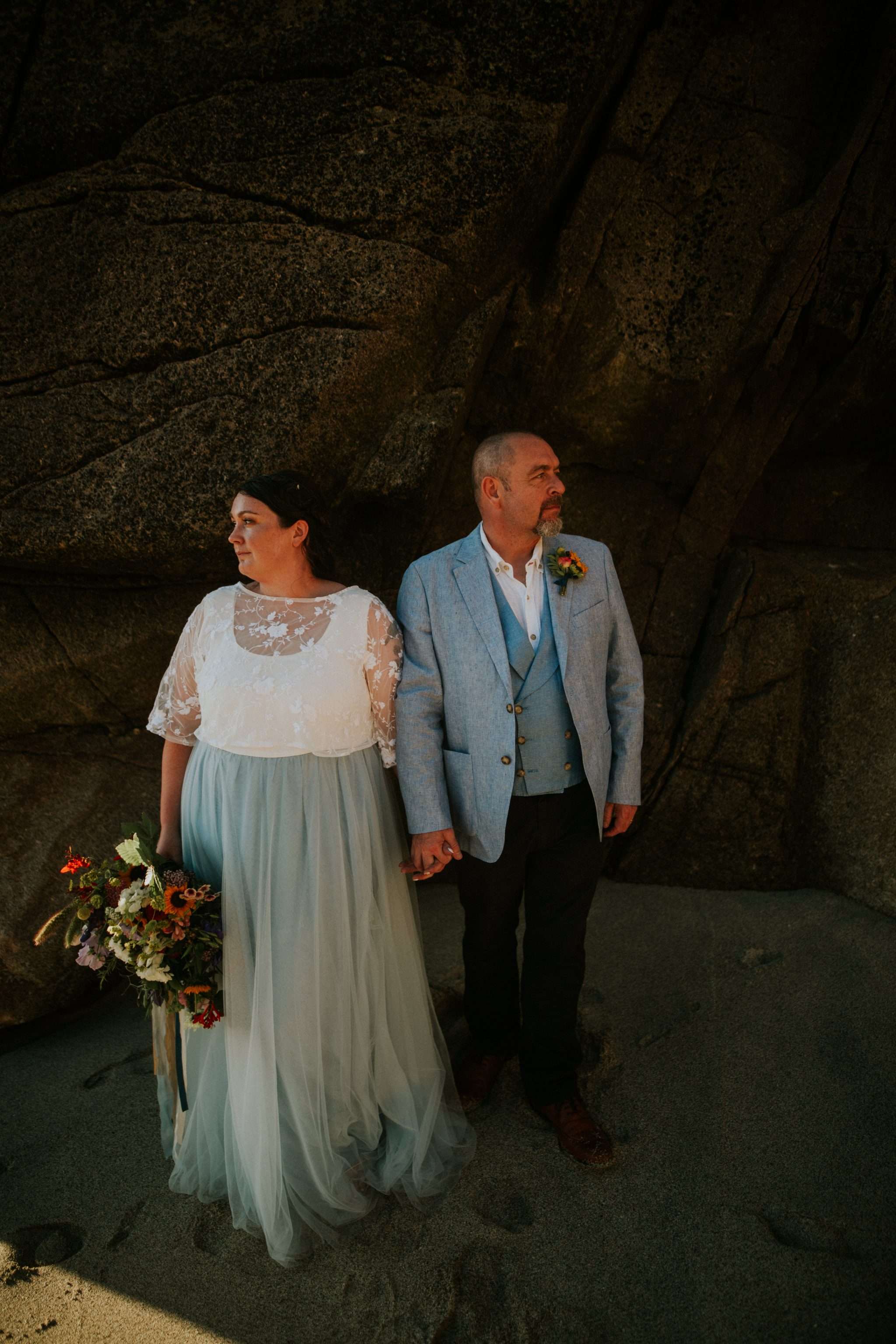 Thanks to COVID, Becky and Doug had a wedding in three-parts and over three years! Firstly there was their a humanist commitment ceremony on Skye in 2020, then in May 2021 they had a picnic mini reception with some close friends, and finally in July 2022 came the bigger wedding that they'd always wanted.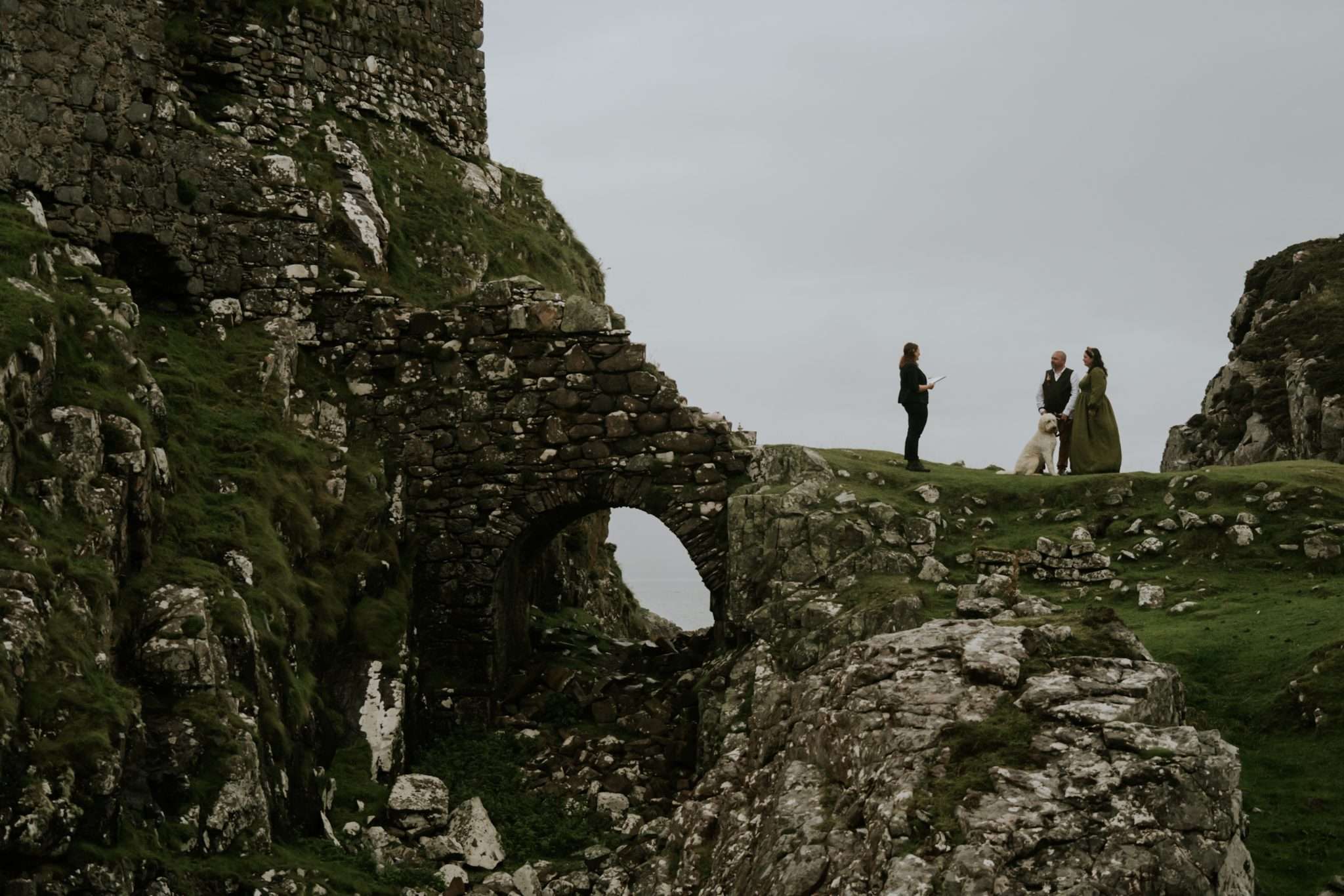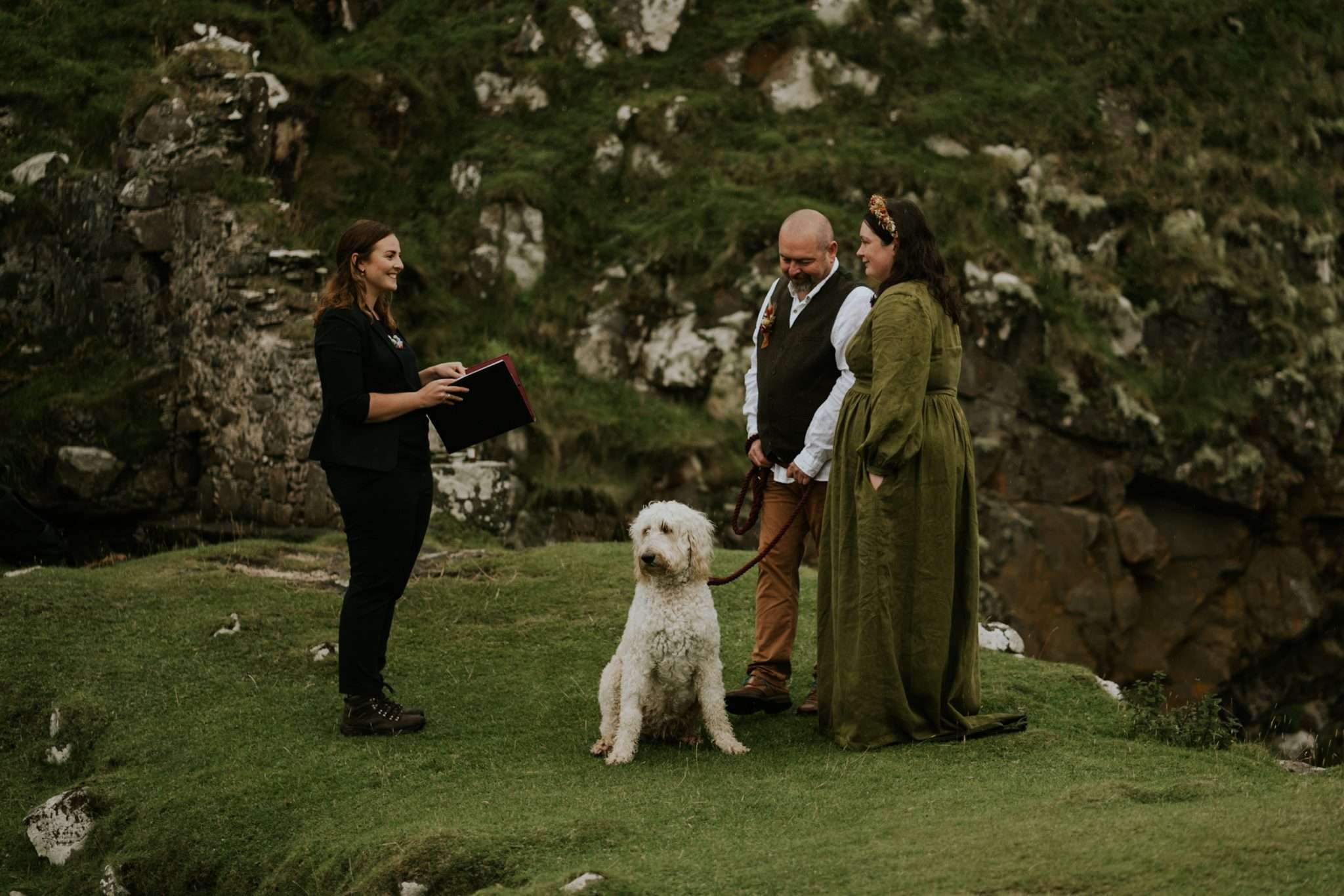 "COVID definitely had a massive impact on our wedding", Becky told us. "Ultimately, our wedding day was pretty much as we had originally planned, just two years later. We rescheduled the wedding twice but didn't reschedule the honeymoon as we wanted something to look forward to." When it looked like the wedding wasn't going to happen at all in 2020, they decided to have a humanist elopement while away in Skye, just the two of them and their dog, Cara.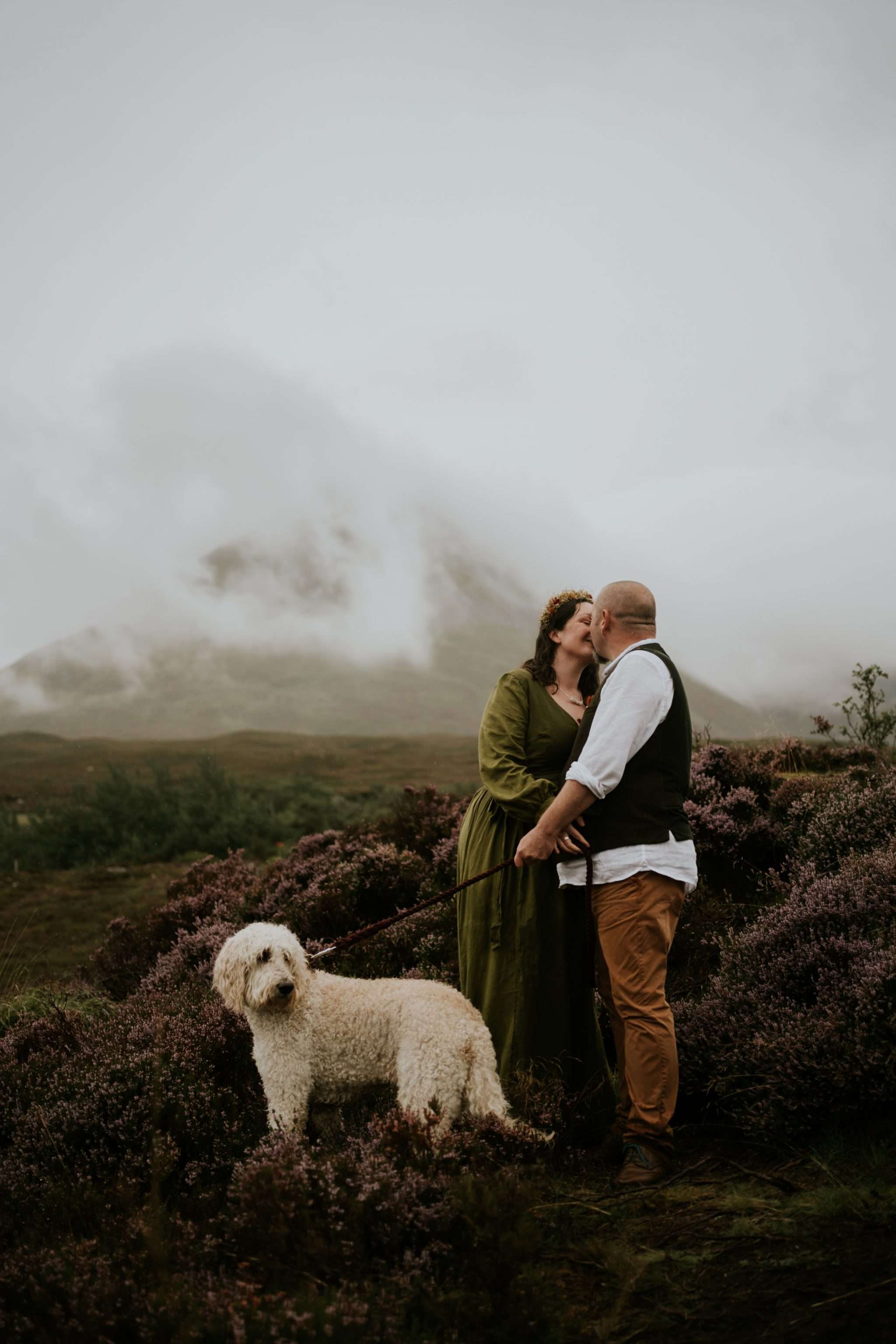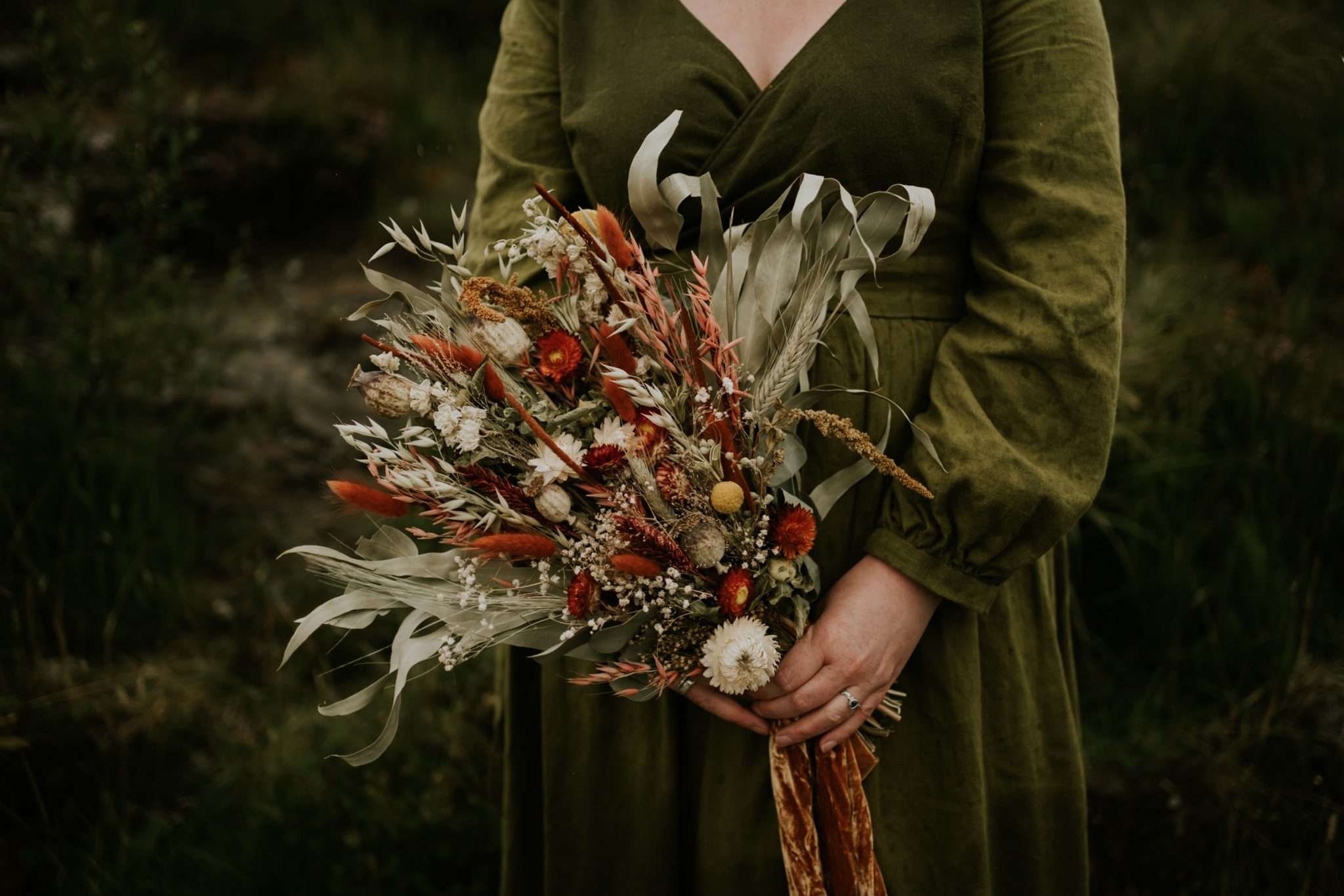 "We held the commitment ceremony in a old castle ruin on the coast", she explained. "Most of Skye tends to be quite busy with tourists, but this castle ruin was in a quieter part of the island so no one else was around. Jo and Patrick, our original photographers, drove all the way from Cornwall to photograph the day and their photos were amazing!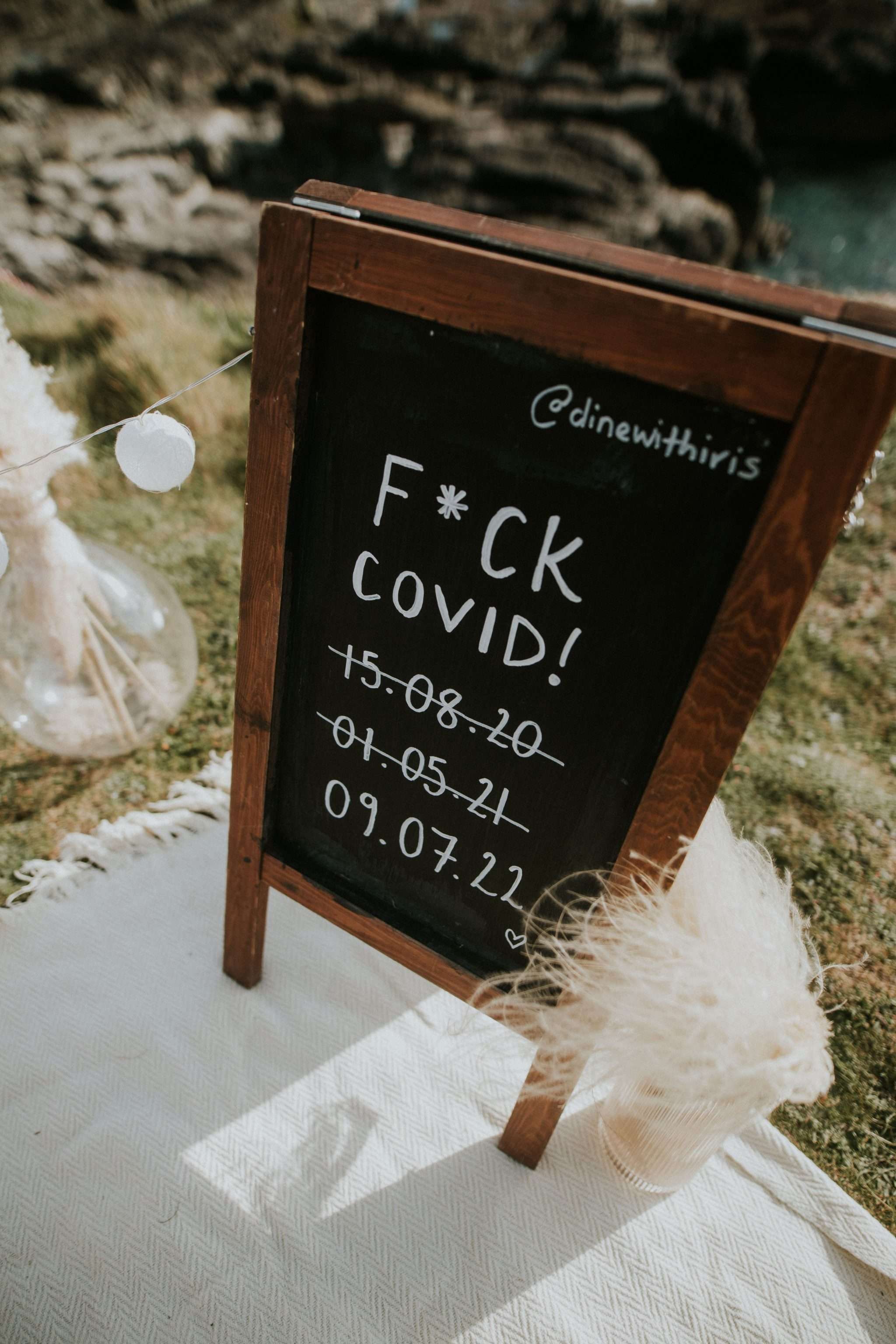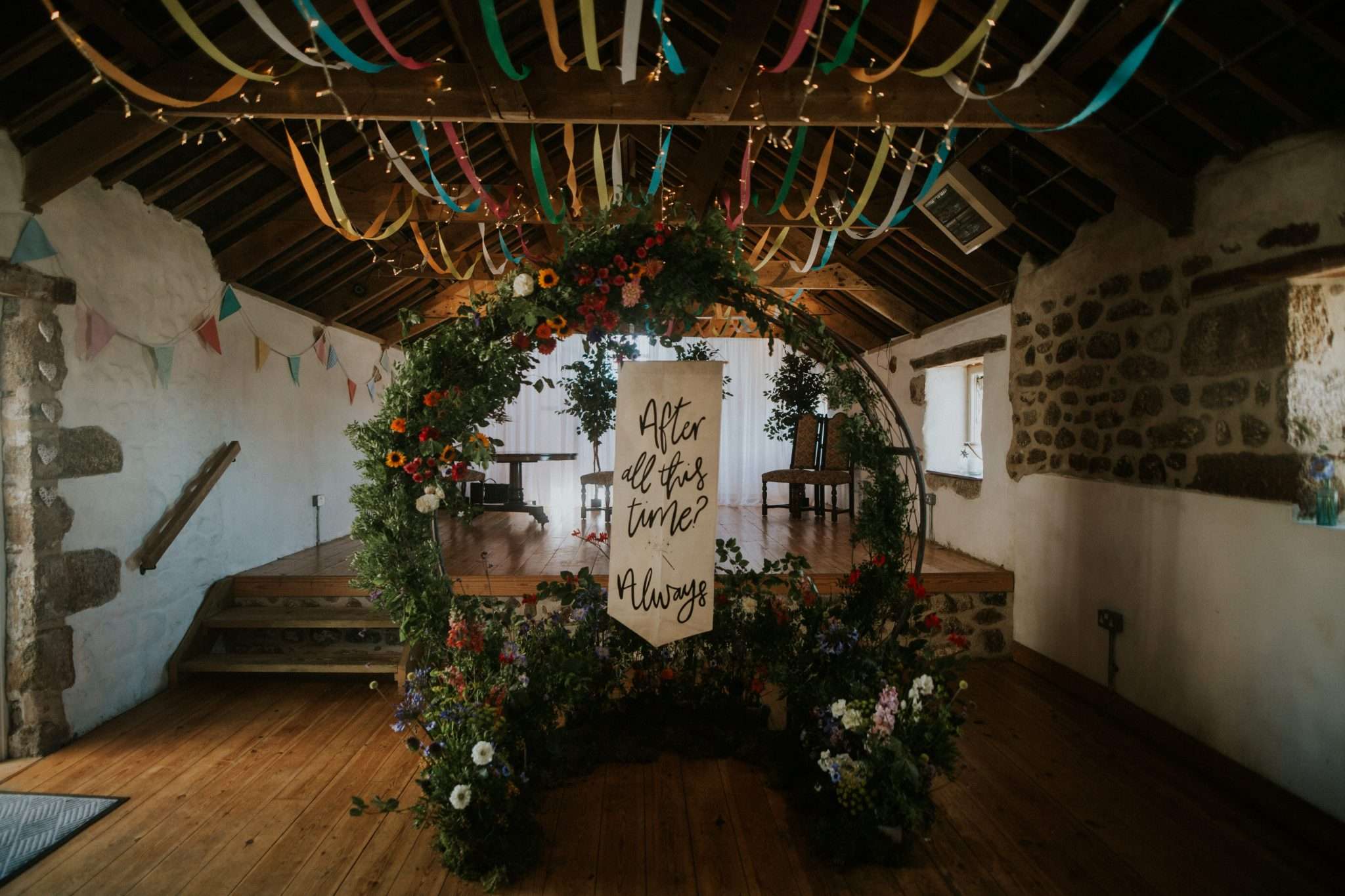 When it looked like their rescheduled May 2021 wedding also wasn't going to happen, Becky and Doug pushed the big wedding back again to 2022, but they still wanted to mark this date. "Just two months before, everything was still so up in the air about if we could have more than 15 guests, and if it had to be outside", said Becky. "So, I had the idea to split the wedding party in two and have a ceremony and small reception/meal and then have another 15 guests for breakfast the following day. I found a caterer to do breakfast the following day."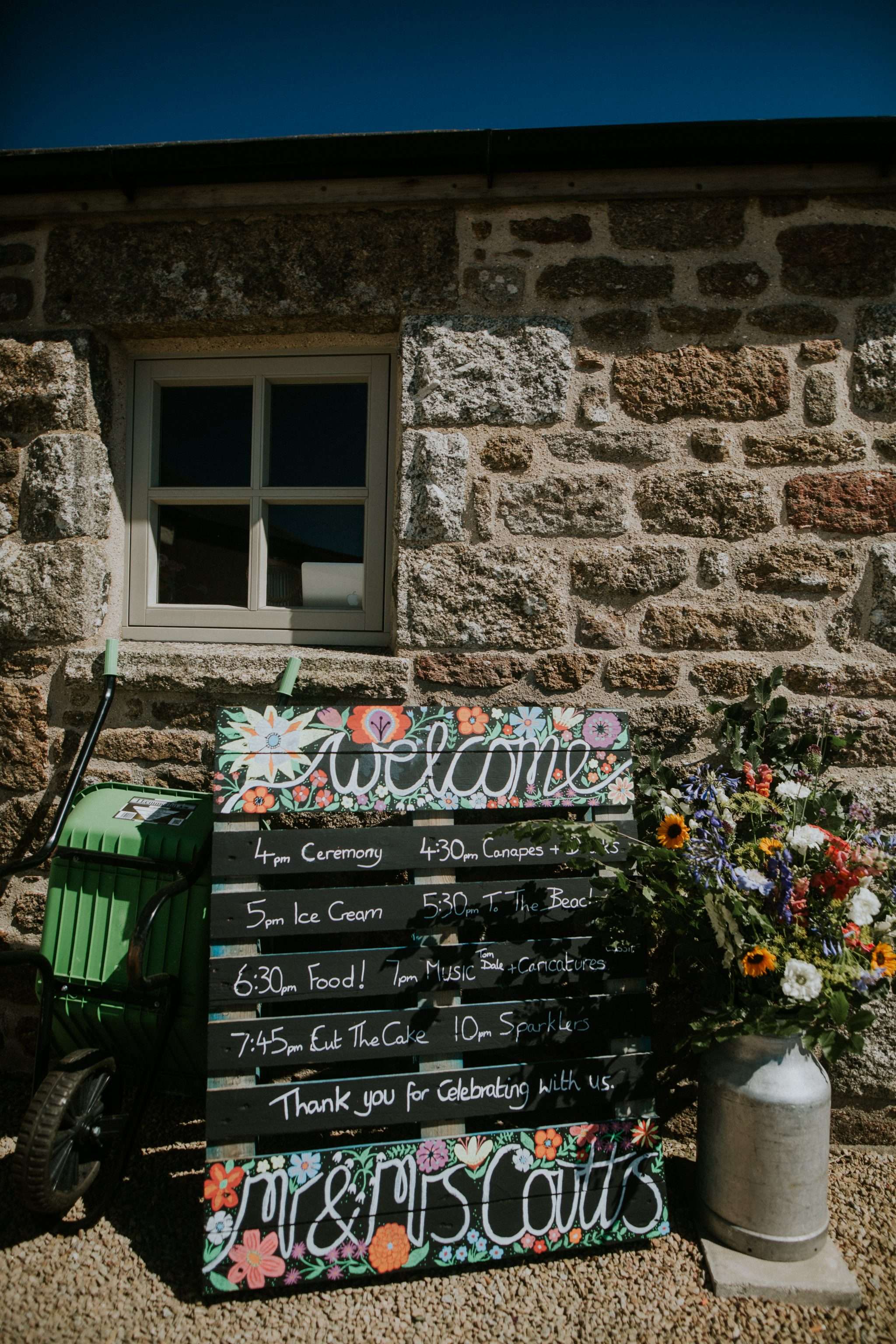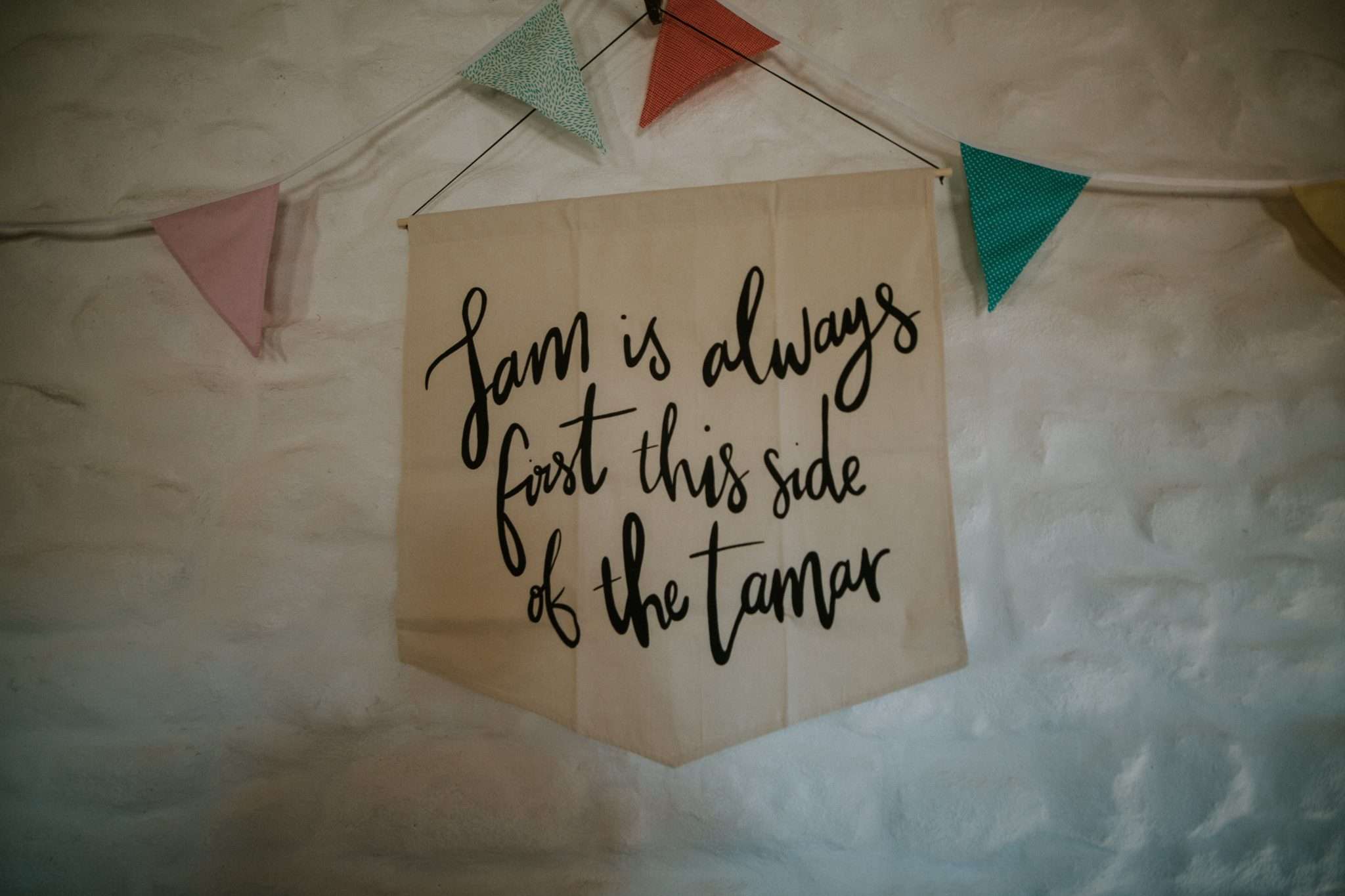 When summer 2022 rolled around, they were finally able to have the big wedding they wanted! All their suppliers, except their photographers, were available on the new date so they booked Moon Gazey Hare to shoot the day.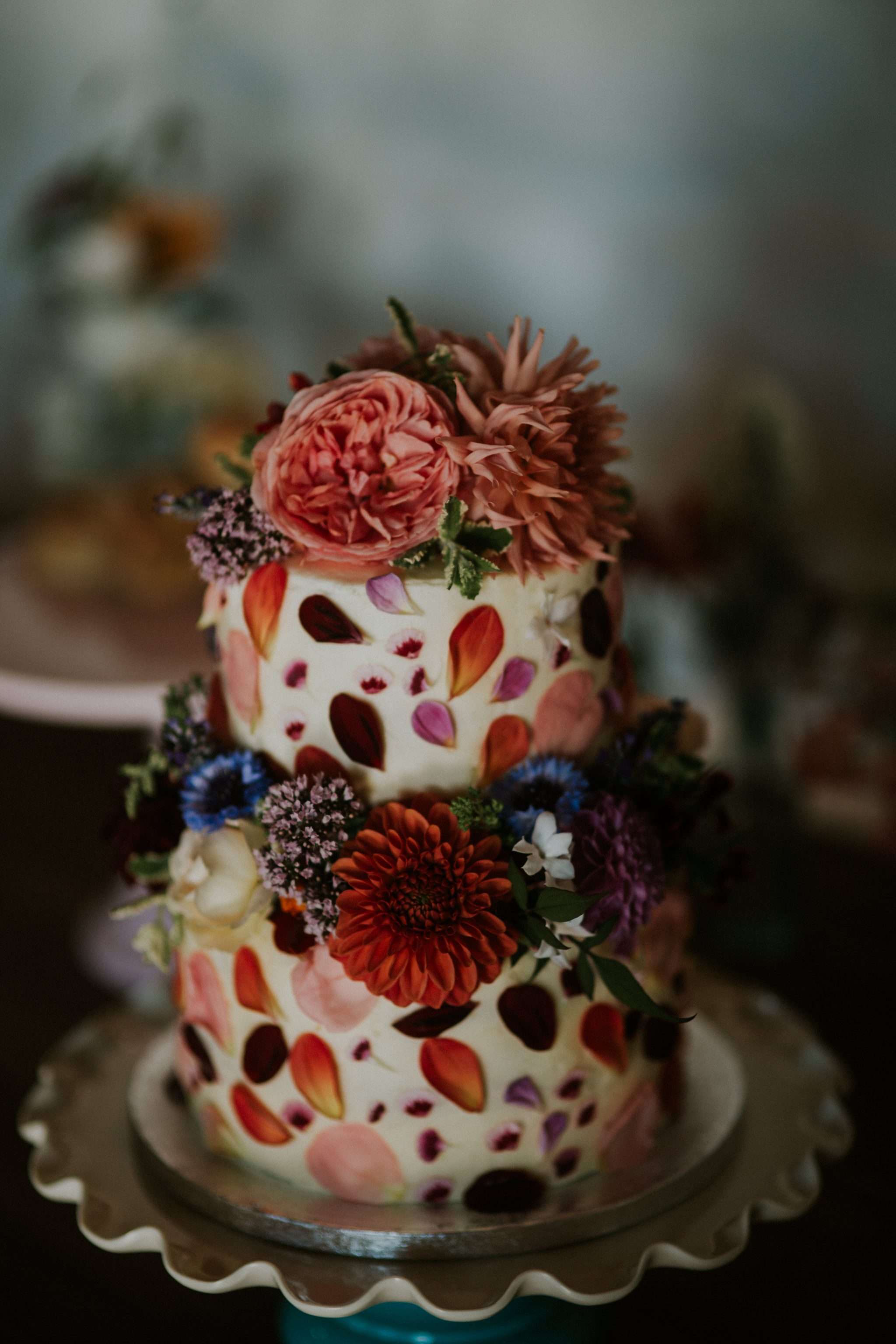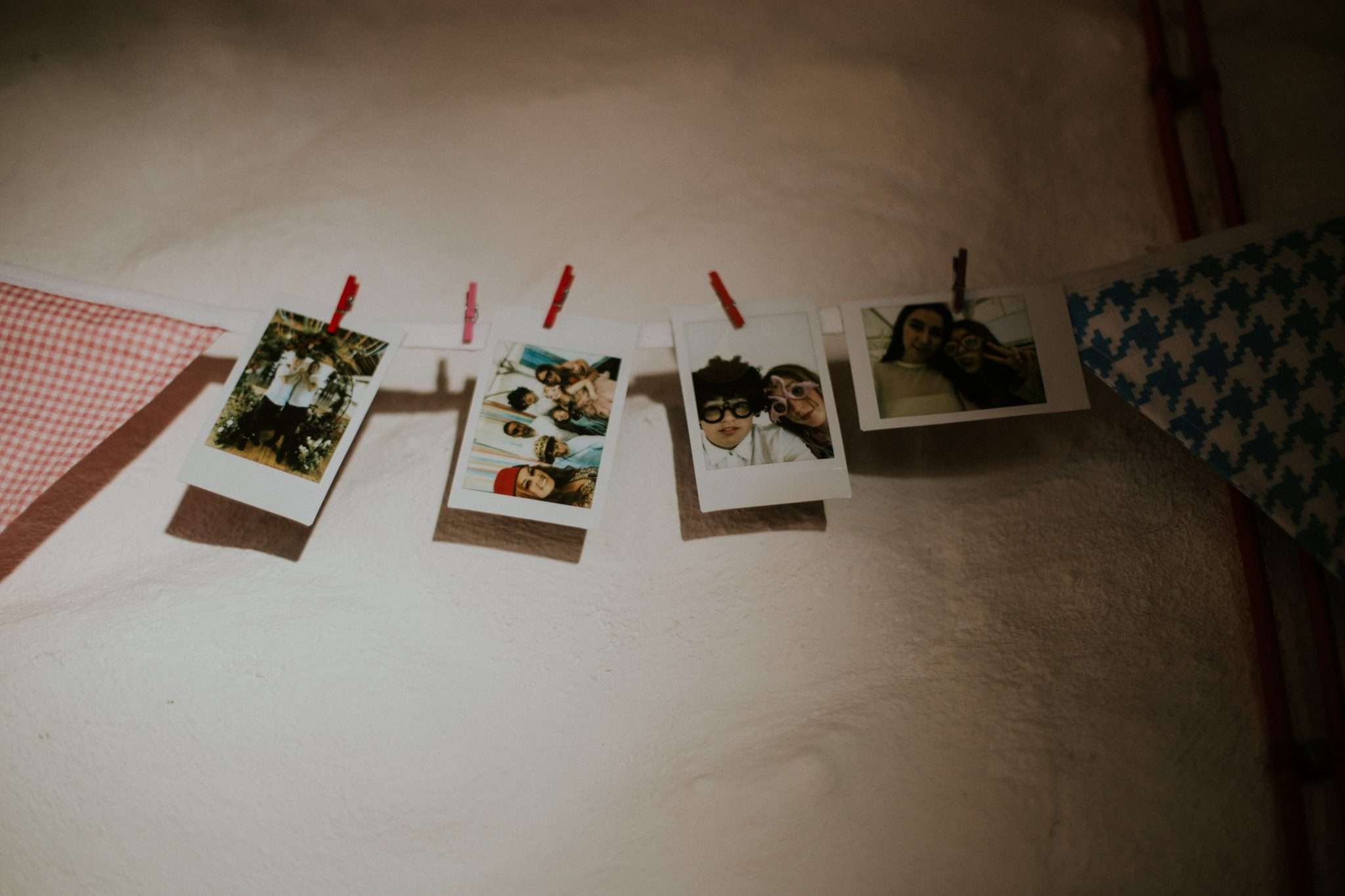 They wanted a village fete sort of feel with colourful streamers, homemade cakes and taco and ice cream food trucks. They didn't want a formal do, or for the party to be focused on dancing, so having it in a barn, which they could decorate themselves and keep the schedule of the day casual, worked perfectly. They painted pallets for the signage, dried flowers for confetti and dyed the table runners.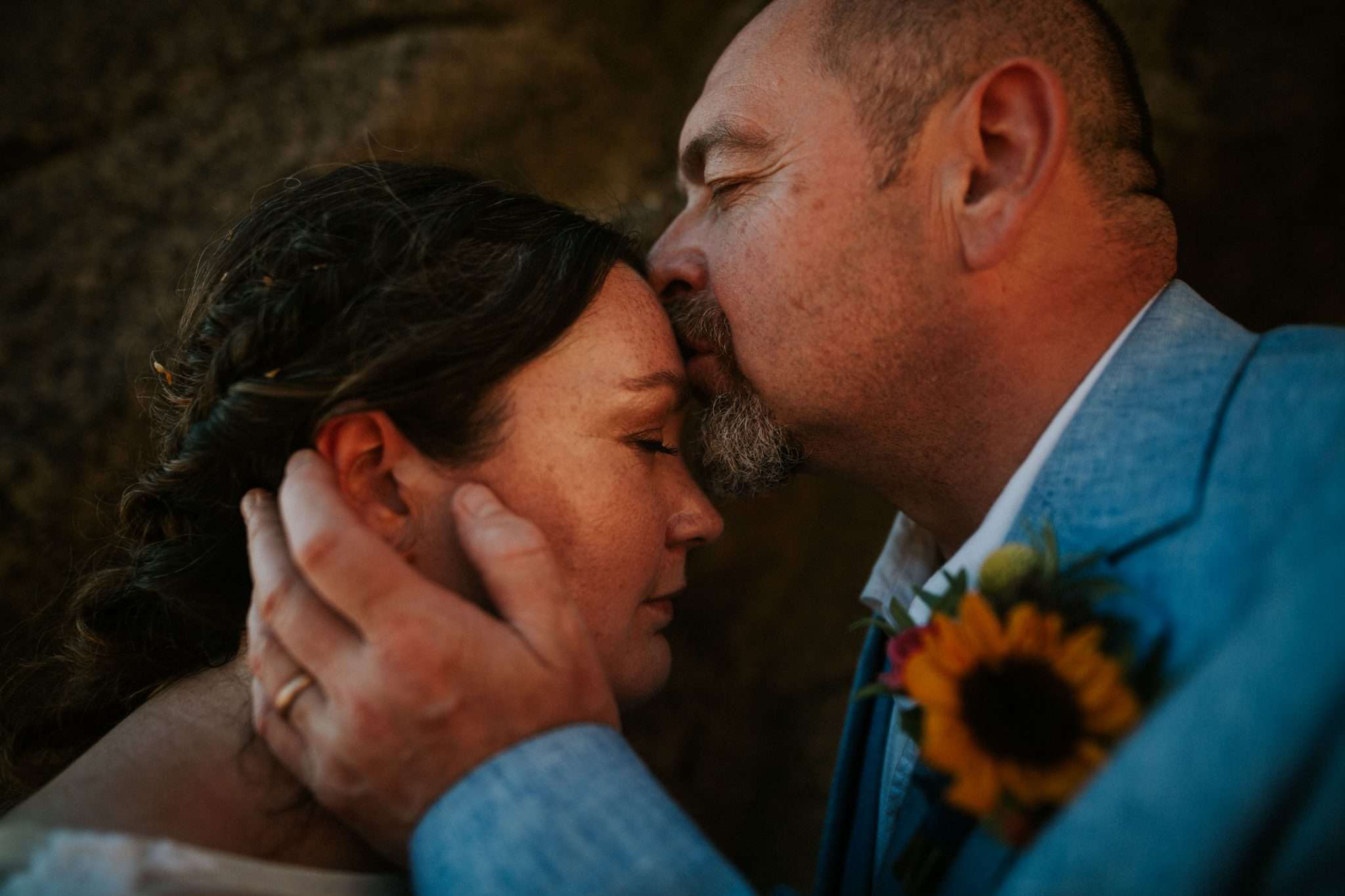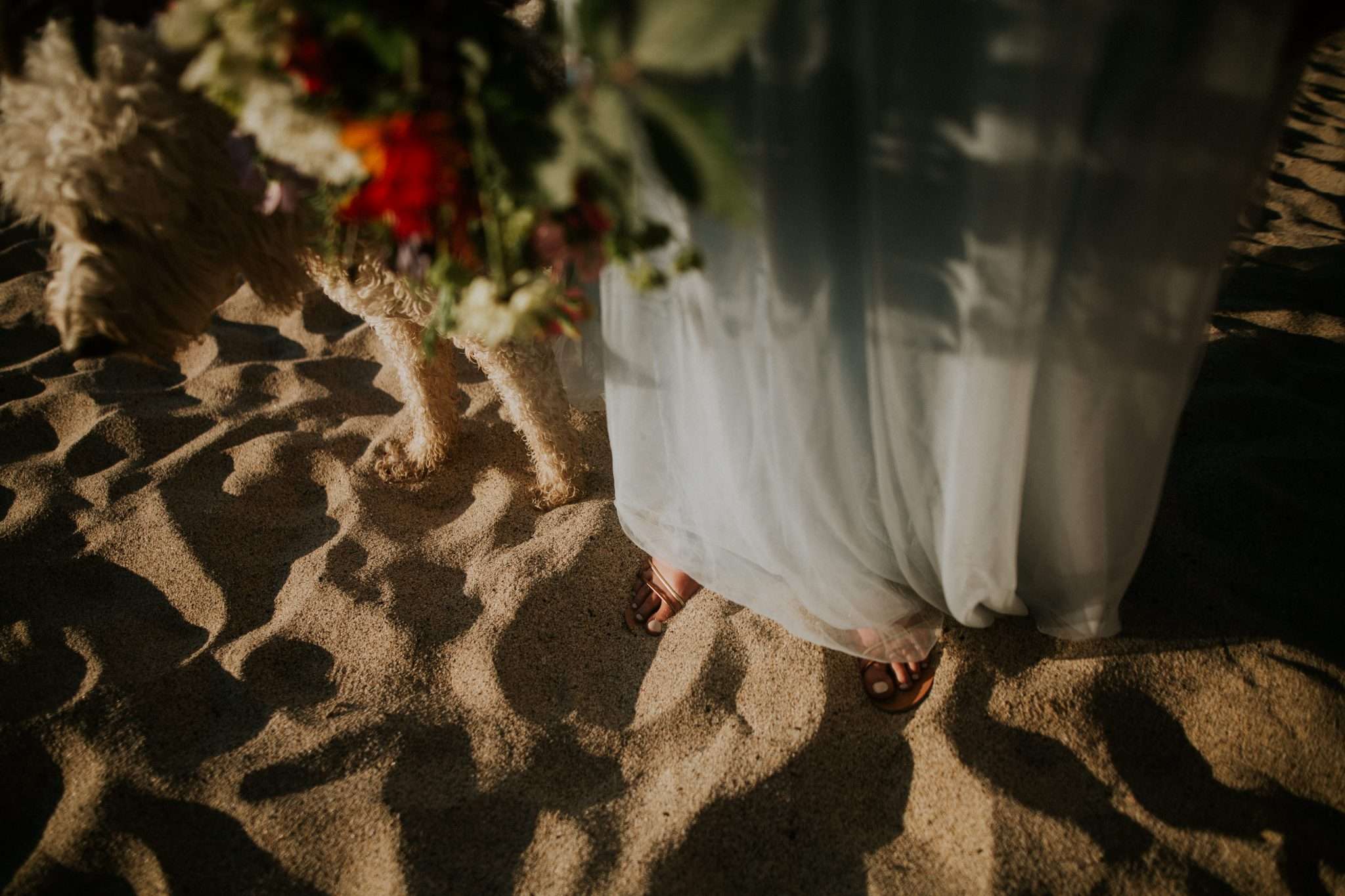 "We didn't want a disco or dancing party as that's not something we're comfortable with (do your own thing and don't be afraid of just doing whats right for you as a couple) but we both enjoy good food and wanted a laid back sort of day", Becky explained. "So we had a street food van and ice cream van serving food and no seating plan."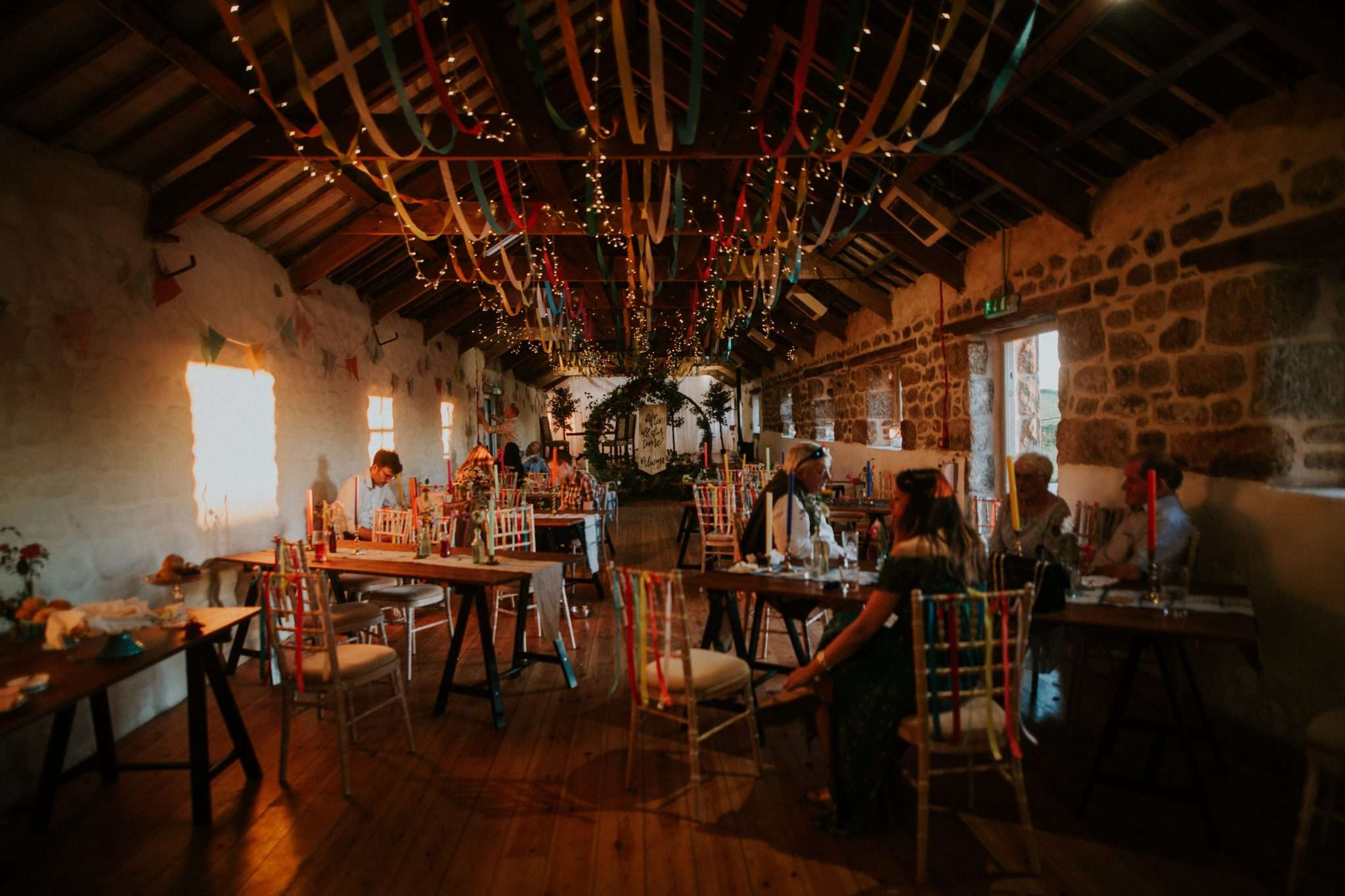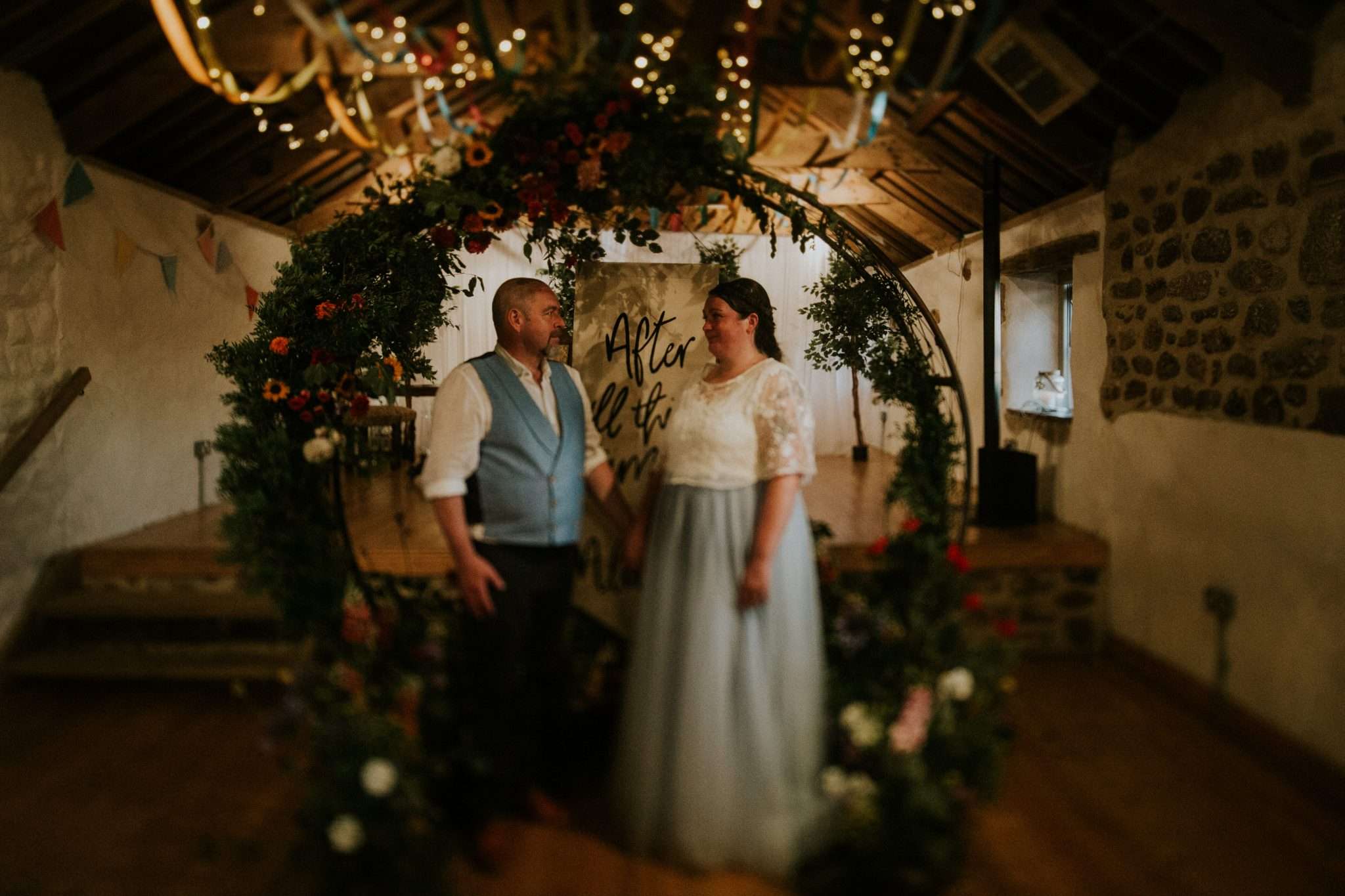 "With everything that happened and rescheduling twice, our suppliers were awesome and we need to give credit to them to be able to adapt each time", Becky concluded. "We couldn't have done it without them. Having to reschedule it twice was awful but, honestly, our suppliers were awesome so both date changes so we got everything sorted in less than two weeks on both occasions."