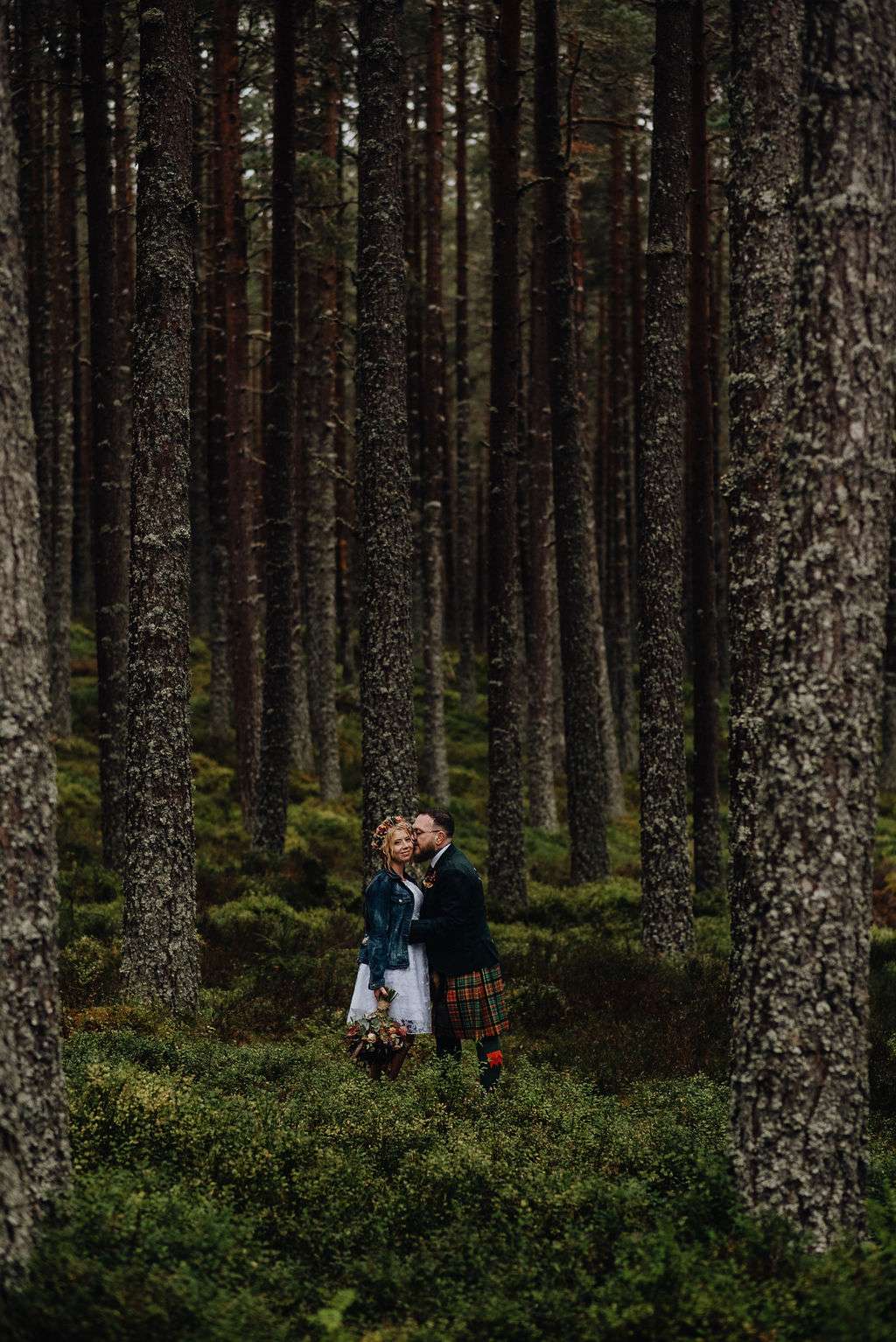 Wanting 'something outdoorsy, informal and slightly mad' from their October wedding, Nicci and Dave opted to invite their nearest and dearest to celebrate with them in a ceremony at Loch Morlich followed by a relaxed reception at Tomatin House.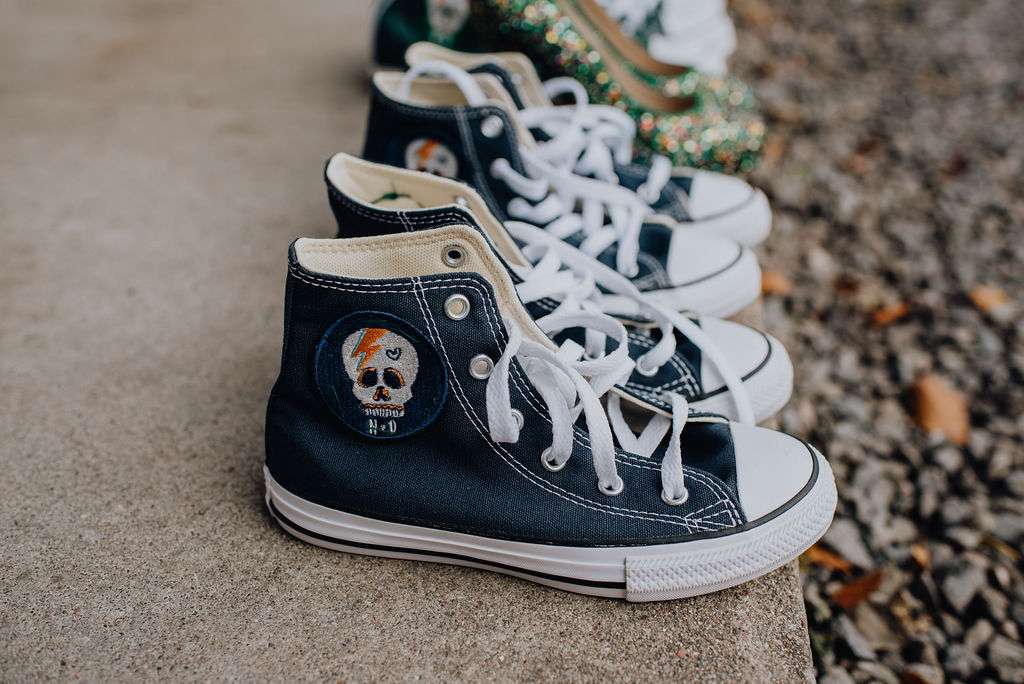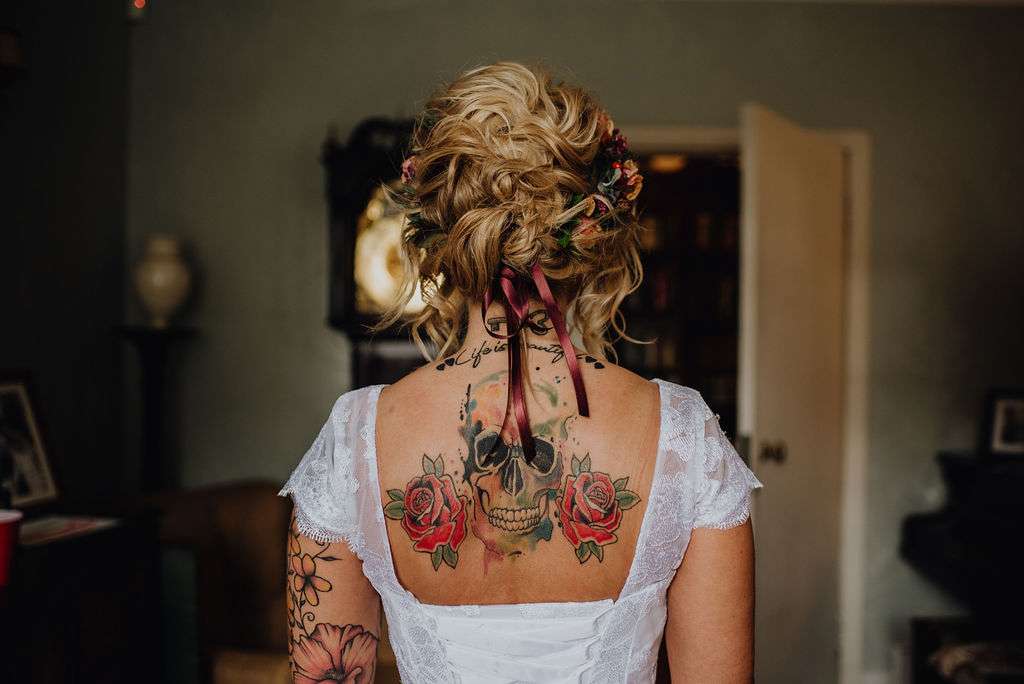 'No stress' was the aim of their celebration, and to include as many personal touches as possible. "We had matching back patches with the kids which Dave designed", Nicci told us. "We all wore custom Converse and we had shot glasses with our names and wedding date on and custom temporary tattoos with our wedding logo, too."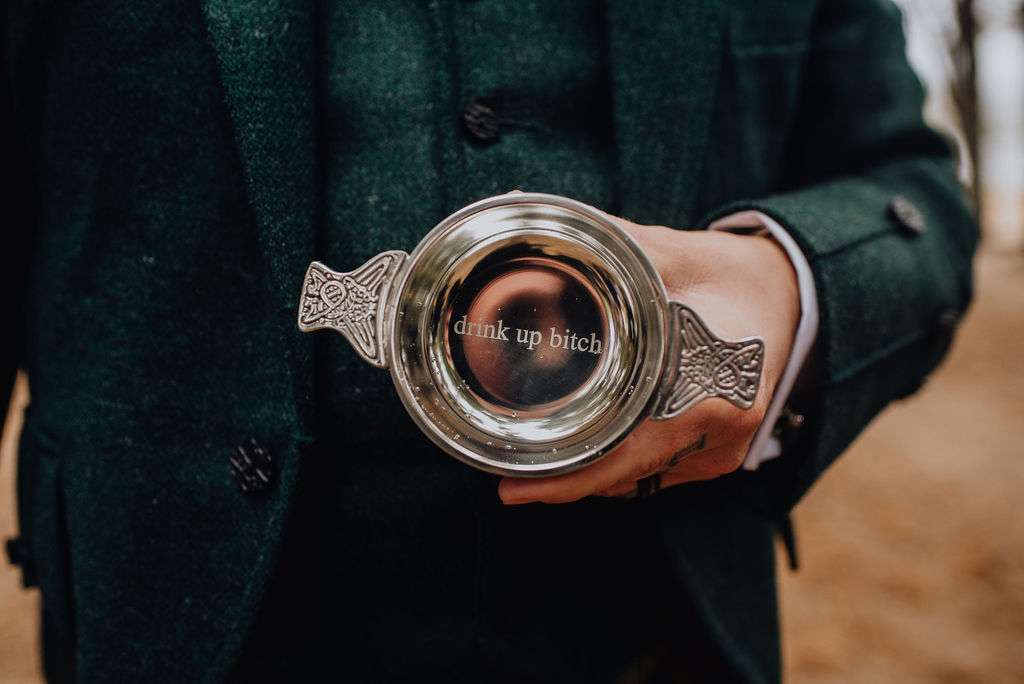 They did loads of DIY projects in fact, nothing was left without Nicci and Dave's touch! The invitations were all self-portraits that they drew and then Dave put them together in Photoshop. The vow cards were handmade and Nicci designed the tattoos and shot glasses. They made photo frames to decorate the house with and customised boxes for all their favours. Finally, they designed custom tissue packets and confetti packets too.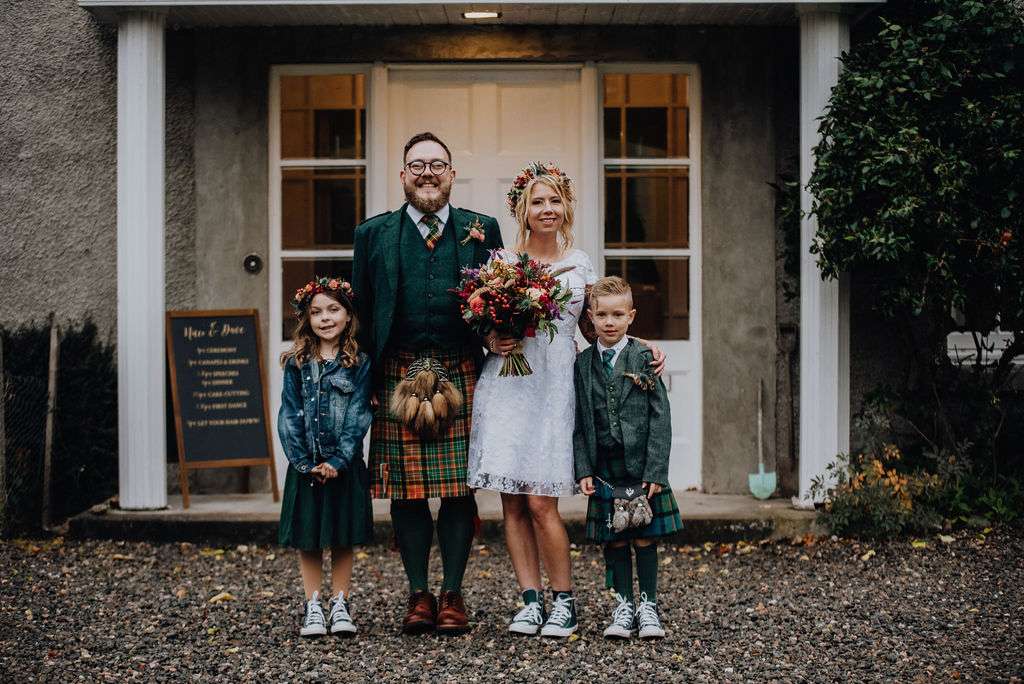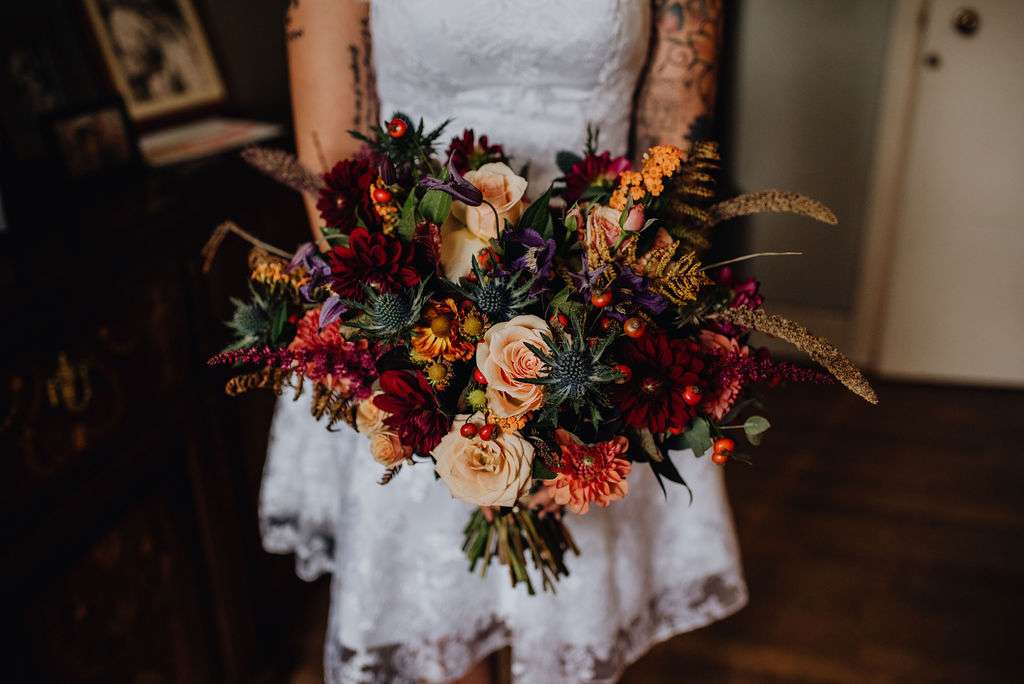 Their ceremony on the shore of Loch Morlich included personal vows that the couple had written themselves on cards. Dave's card had 'I cant wait to marry the shit out of you' on the back. Nicci's had a design, but on her last card she'd drawn a penis which she secretly showed Dave during the ceremony to take away their nerves and lighten the mood.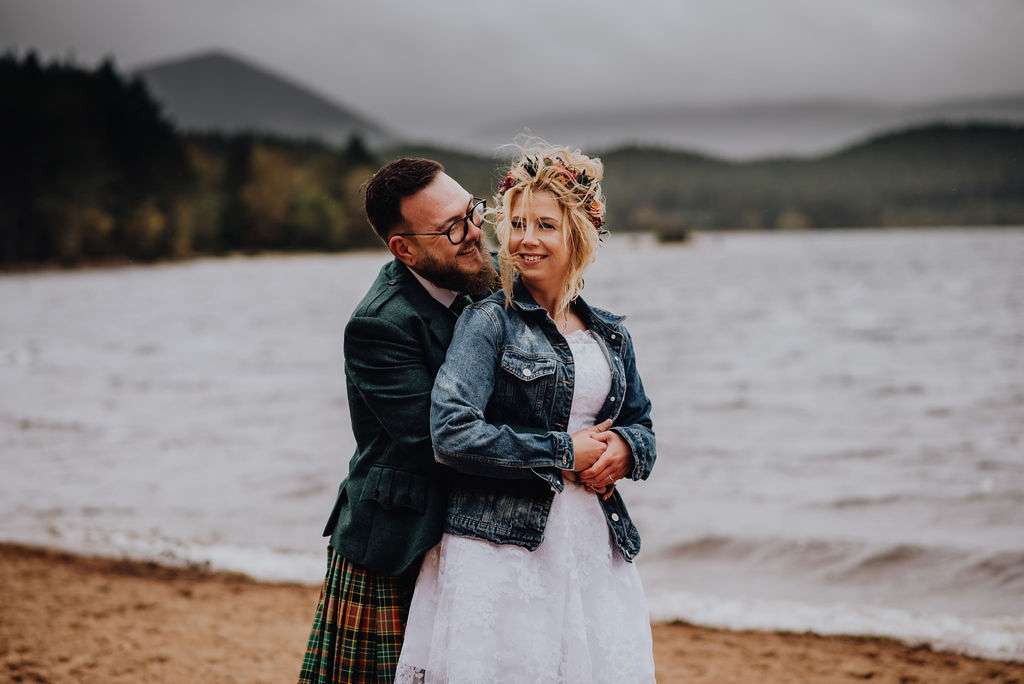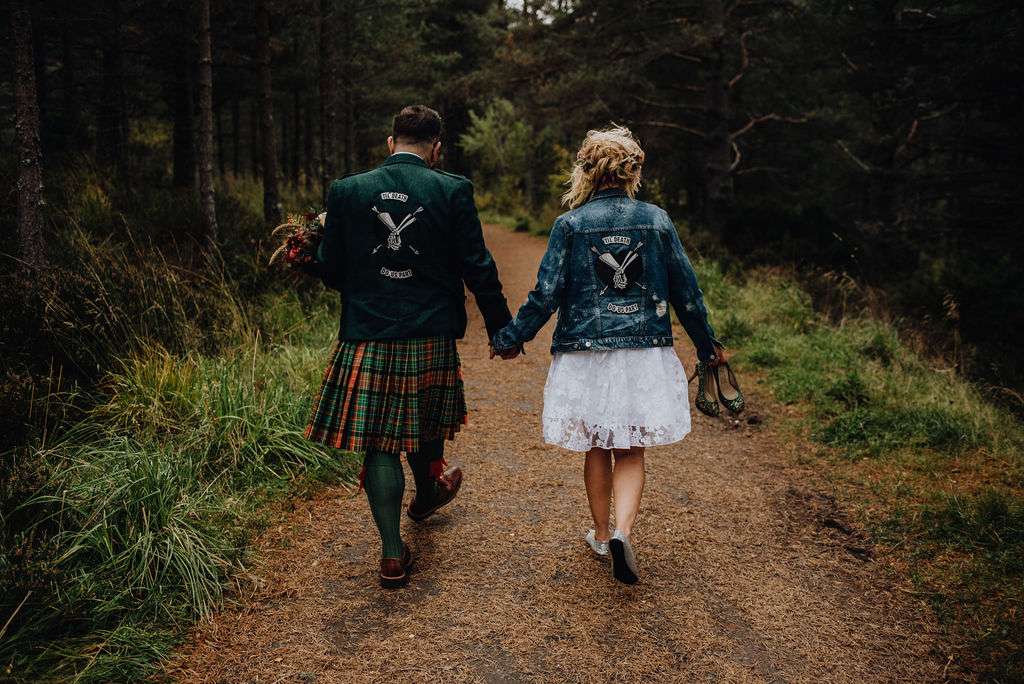 "Our quaich had 'drink up bitch' engraved on the bottom and our arch was meant to have flowers plus a skull but it was so windy and we didn't have time so went with the skull instead which we were sure was going to crack one of us in the head during the ceremony," she explained. They walked up the aisle to Baracolle by Offenbach, played I Was Made For Loving You by Kiss when they signed the register and I Need My Girl by The National for the recessional.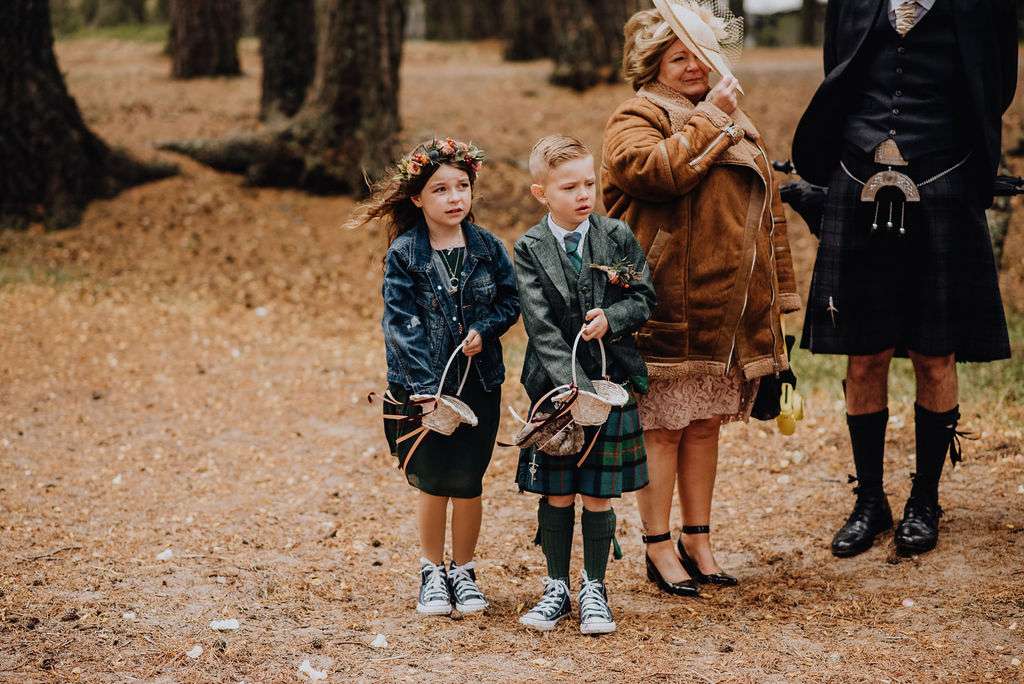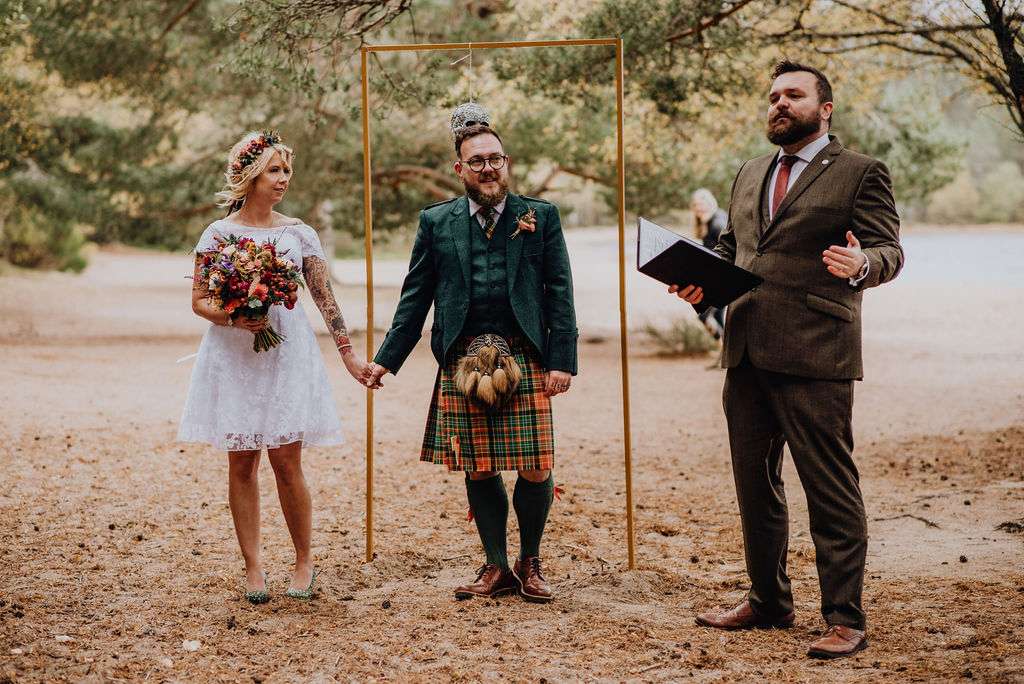 After the ceremony, they went back to Tomatin House for an informal celebration of music, drinks and plenty of food. "As it was a small wedding we didn't feel the need for a band or entertainment," Nicci explained. "We got soaked to the skin during our portrait session so we were glad to have a chilled-out time after! We did do some smoke bomb shots with us and the kids and also had a round of black sambuca, our go-to shot) whilst we chanted Indonesian minum in honour of my sister-in-law."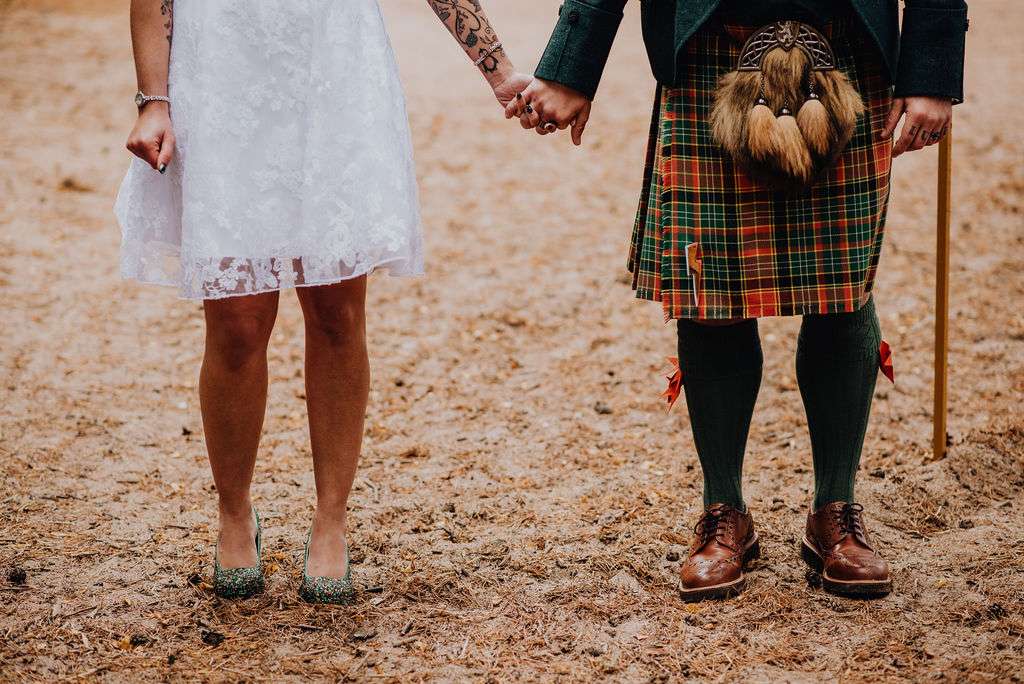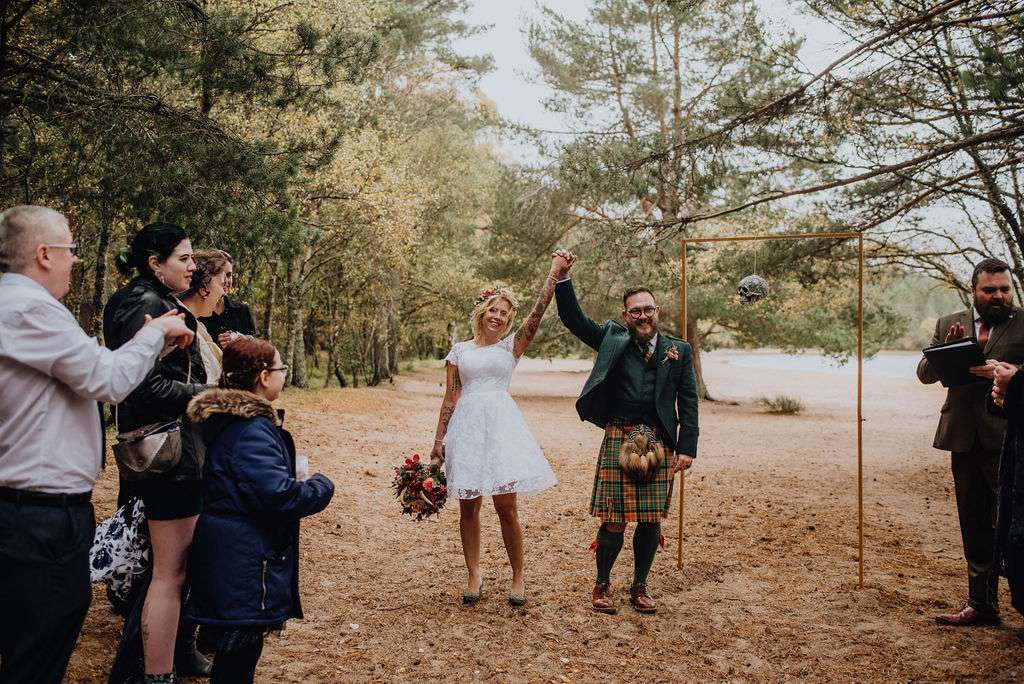 The accommodation was their biggest expense, but as they hired the house for three nights and had most of their guests stay with them, it was money well spent. "Because we'd chosen a fairly remote location it was tricky getting suppliers to come out to us, and as we didn't have a lot of people there so didn't meet a lot of minimum numbers for things like caterers or hair and MUA."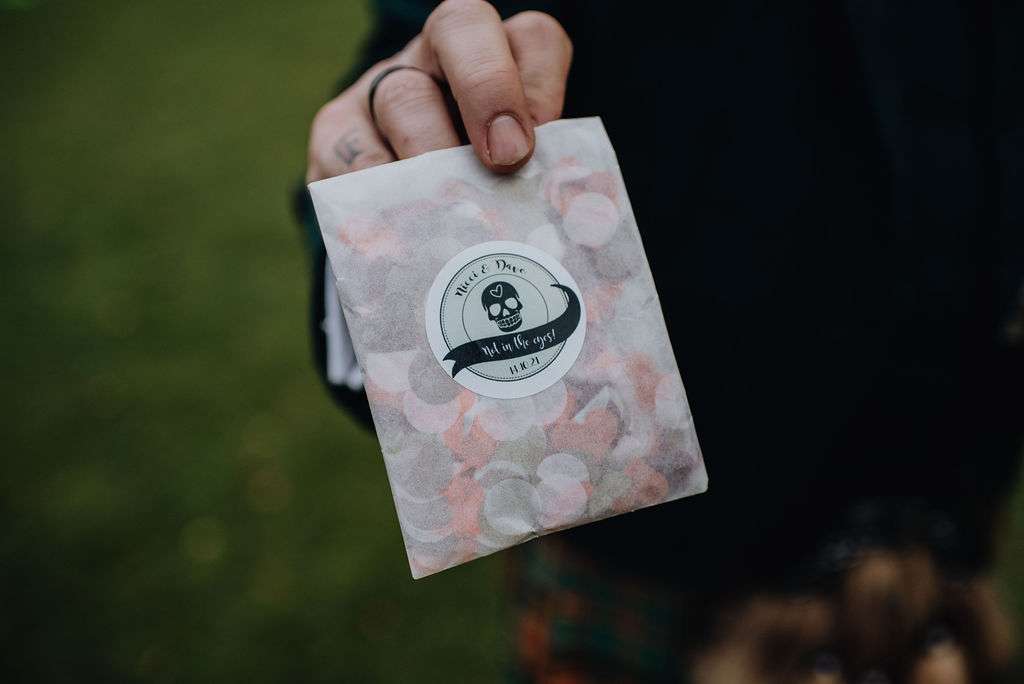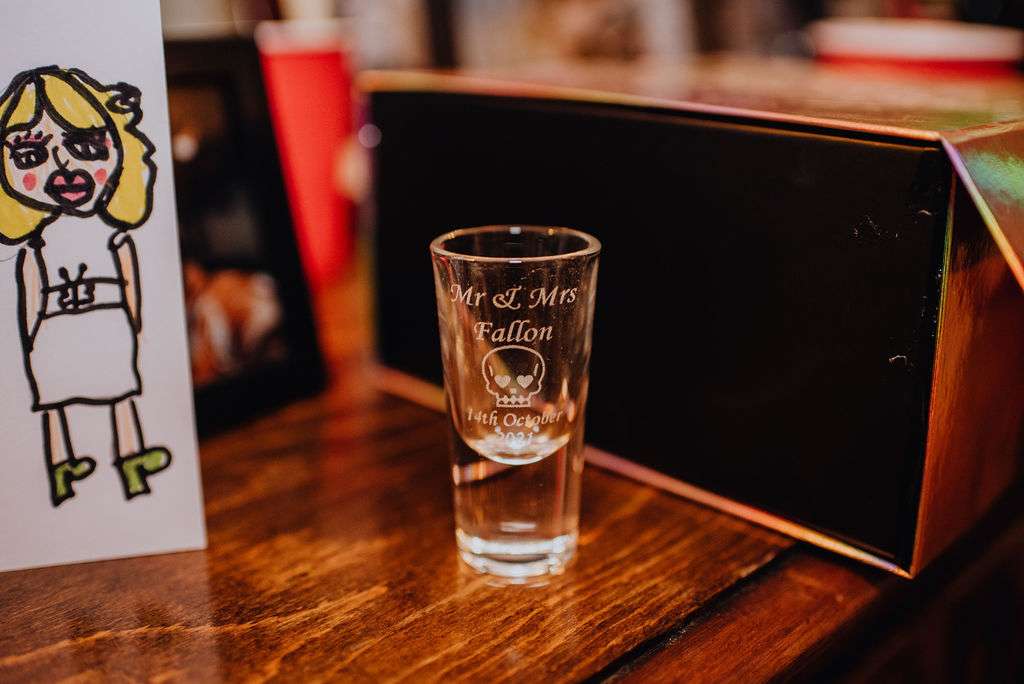 "Don't stress, things will and do go wrong," Nicci concluded. "You can't control the weather or the behaviour of other people so relax and take the day in your stride and remember what the day is actually about. Also, it's your day, personal touches and what you two like and enjoy make it that more special rather. Have faith in your suppliers, don't get too drunk the night before, but most of all – have fun."