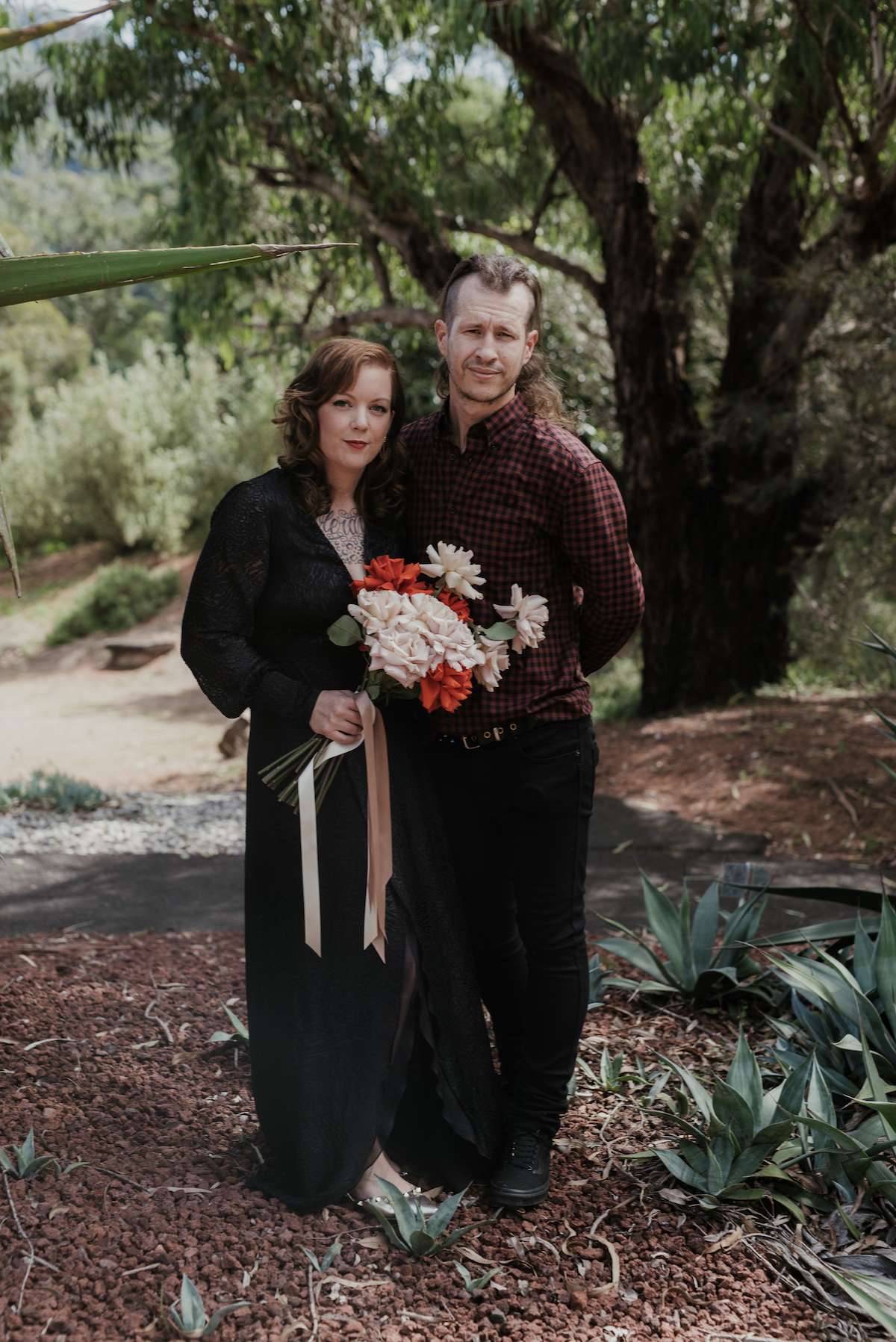 Fiona had never had a desire to wear a white wedding dress or walk down an aisle, so instead she chose a beautiful black gown and she arrived to the wedding with Paul, in her work van. When Paul mentioned he'd have to get a suit for the day, they both questioned why, as he's not a suit-wearing guy, so he chose an outfit that he loved and felt comfortable in, too.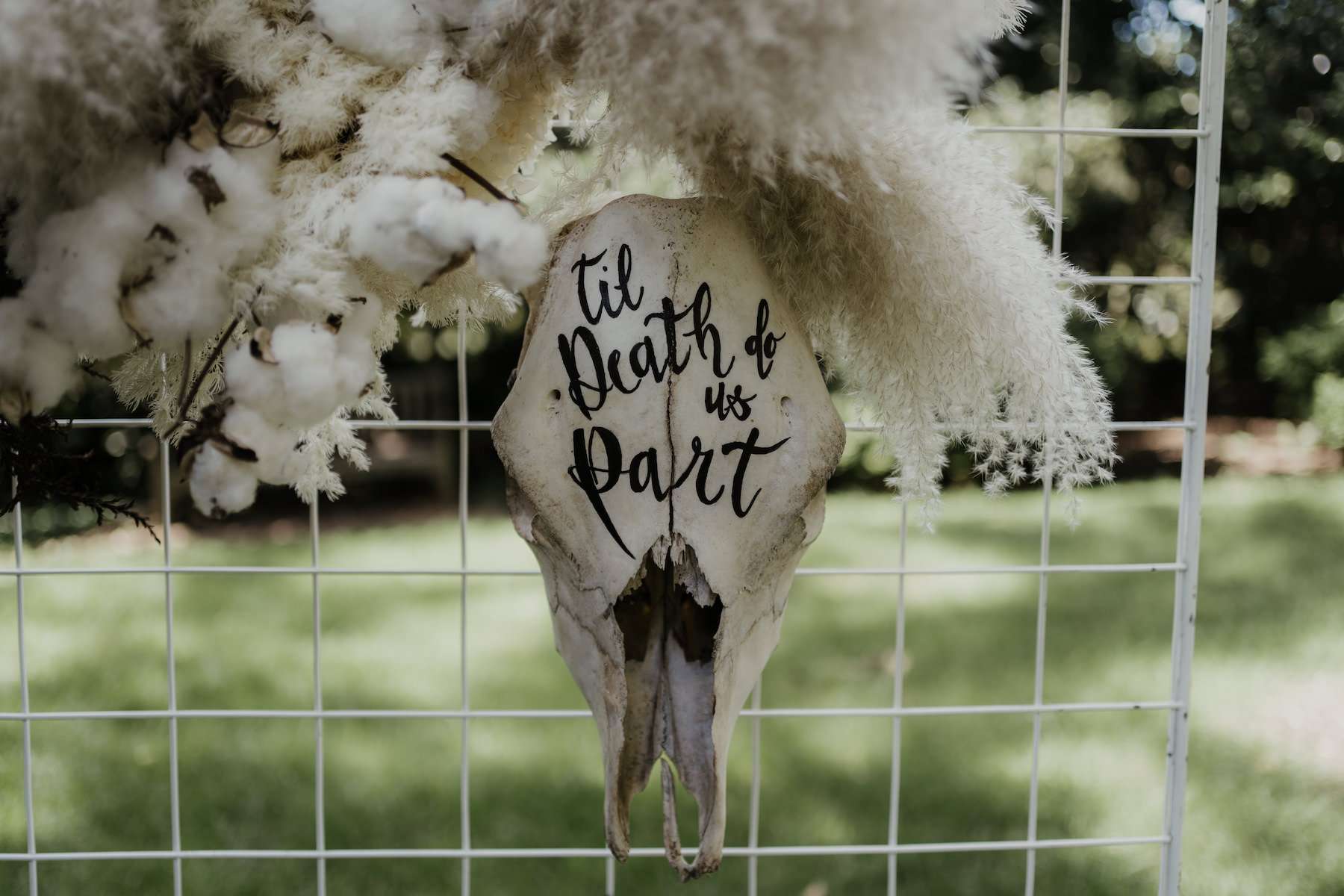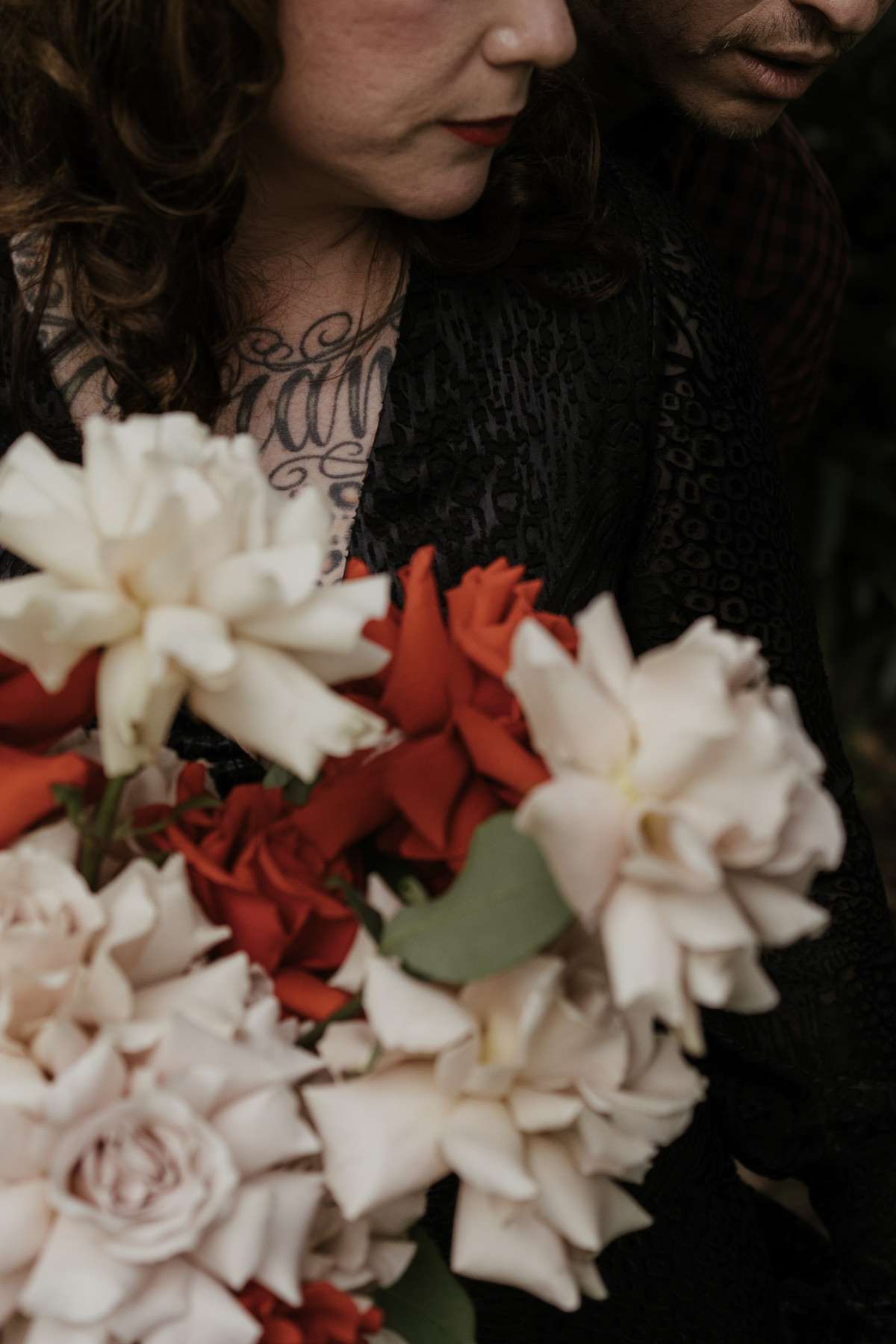 With the wedding day being focused completely on them, they both wanted to create a celebration that they would enjoy. They followed their hearts and planned a wedding which reflected their joint style and personalities.
This began with a very short and sweet ceremony, as neither of them wanted a lengthy ceremony with many onlookers. They stuck to the legal lines and chose not to exchange rings, as they don't like jewellery!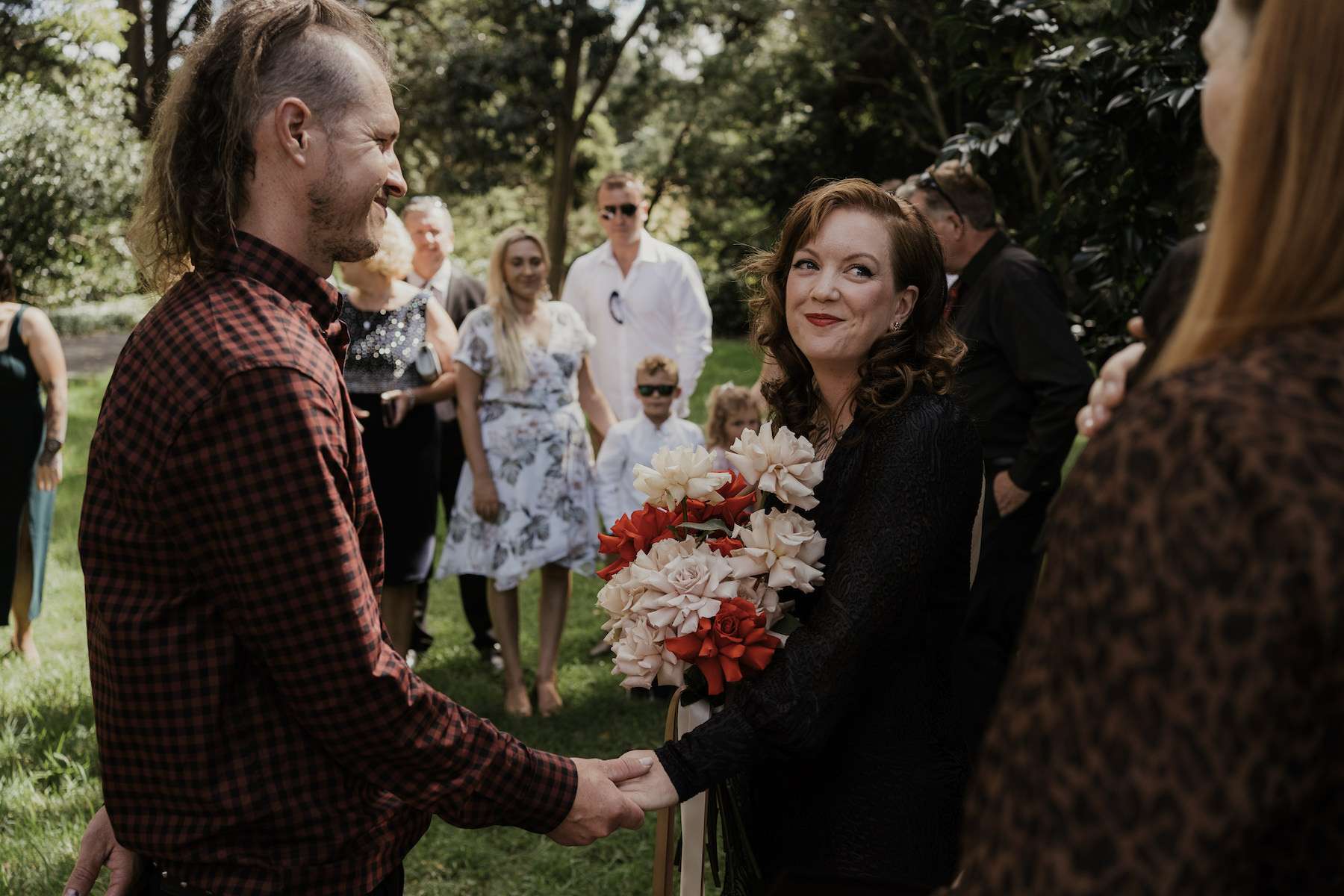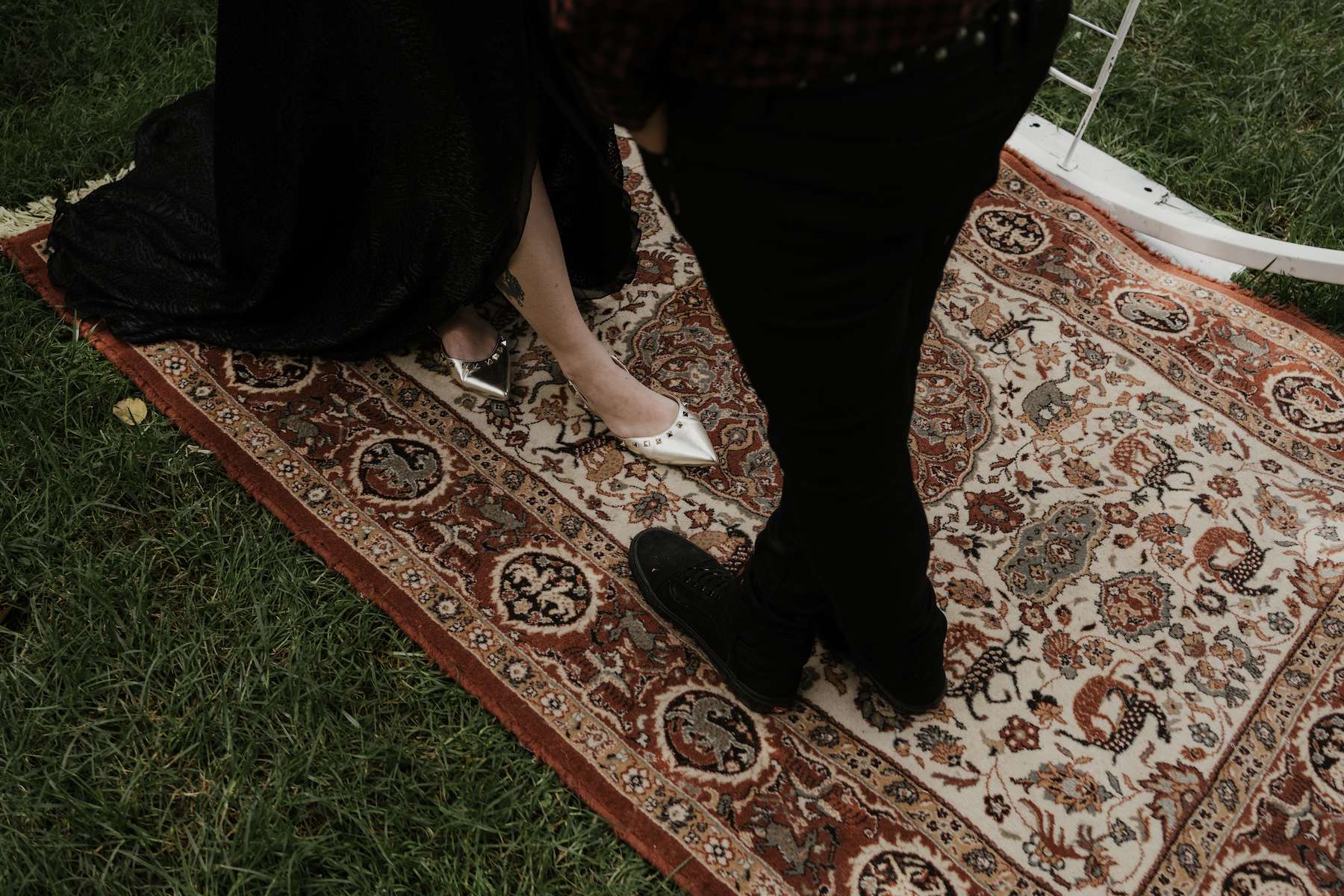 They created a short playlist of music they loved including Jenny Woo, Johnny Cash and Rancid. Following the ceremony there were lots of hugs, laughs, a few drinks and beautiful food with their 50 guests. Creating a relaxed, non-formal party was also important to them as it was their idea of a perfect celebration.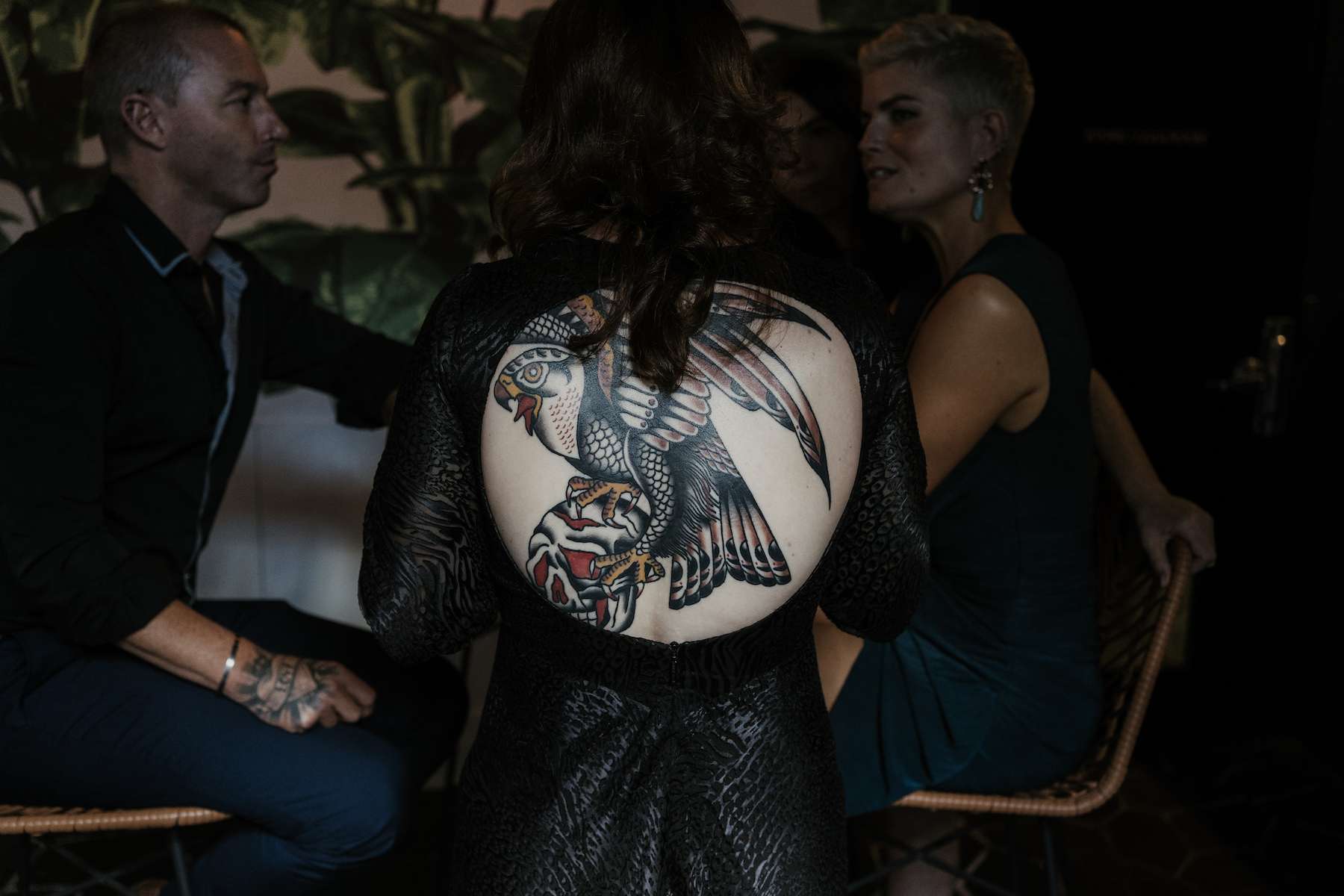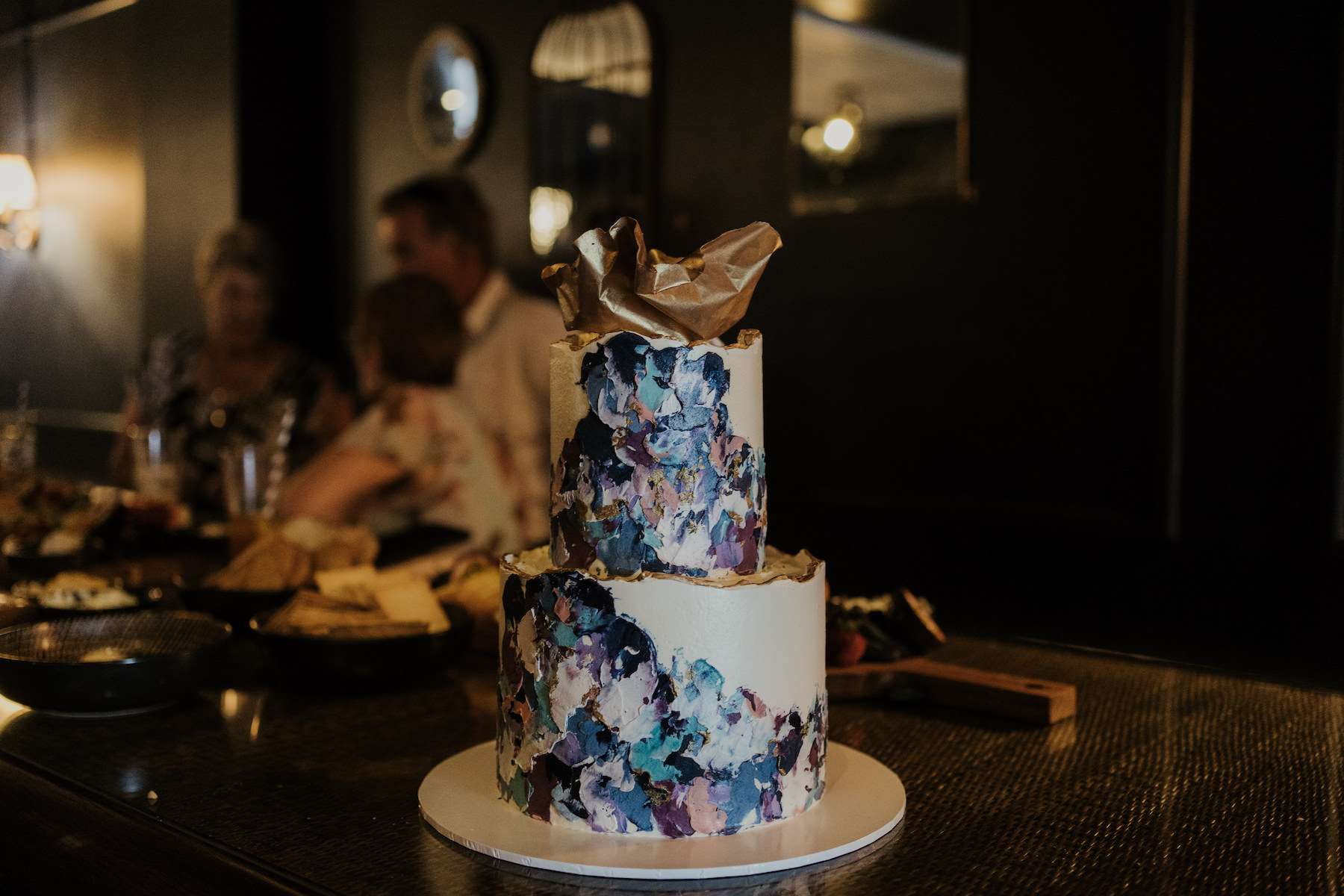 Their photographer was the biggest expense of their $10,000 (AUS) budget as they wanted beautiful photos of the day to look back on. Fiona told us she particularly enjoyed taking the photos, especially the portraits of just the two of them as it gave them a couple of hours alone together. They were able to save money by not hiring a fancy car, doing their own hair and make-up and making as much as they could themselves.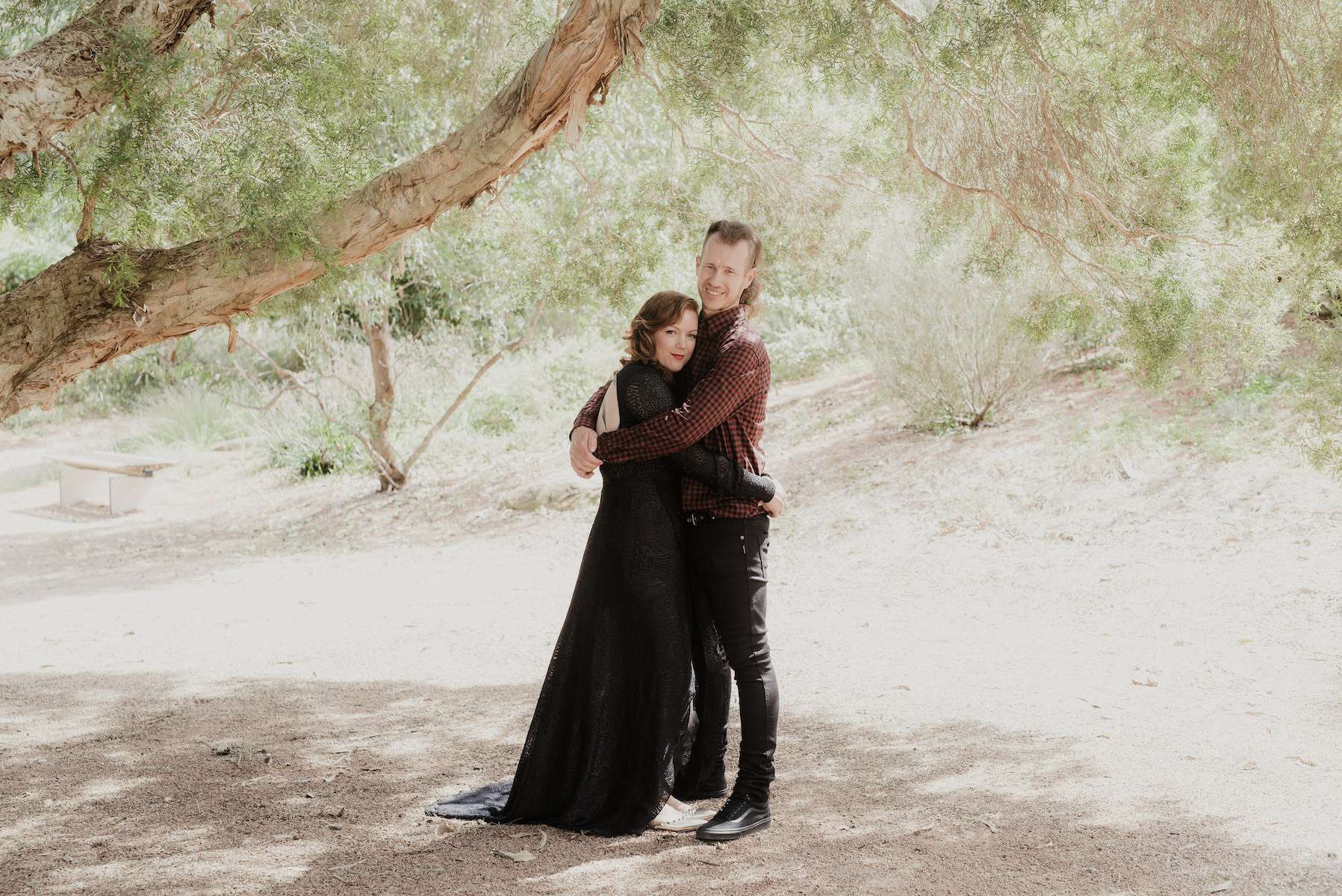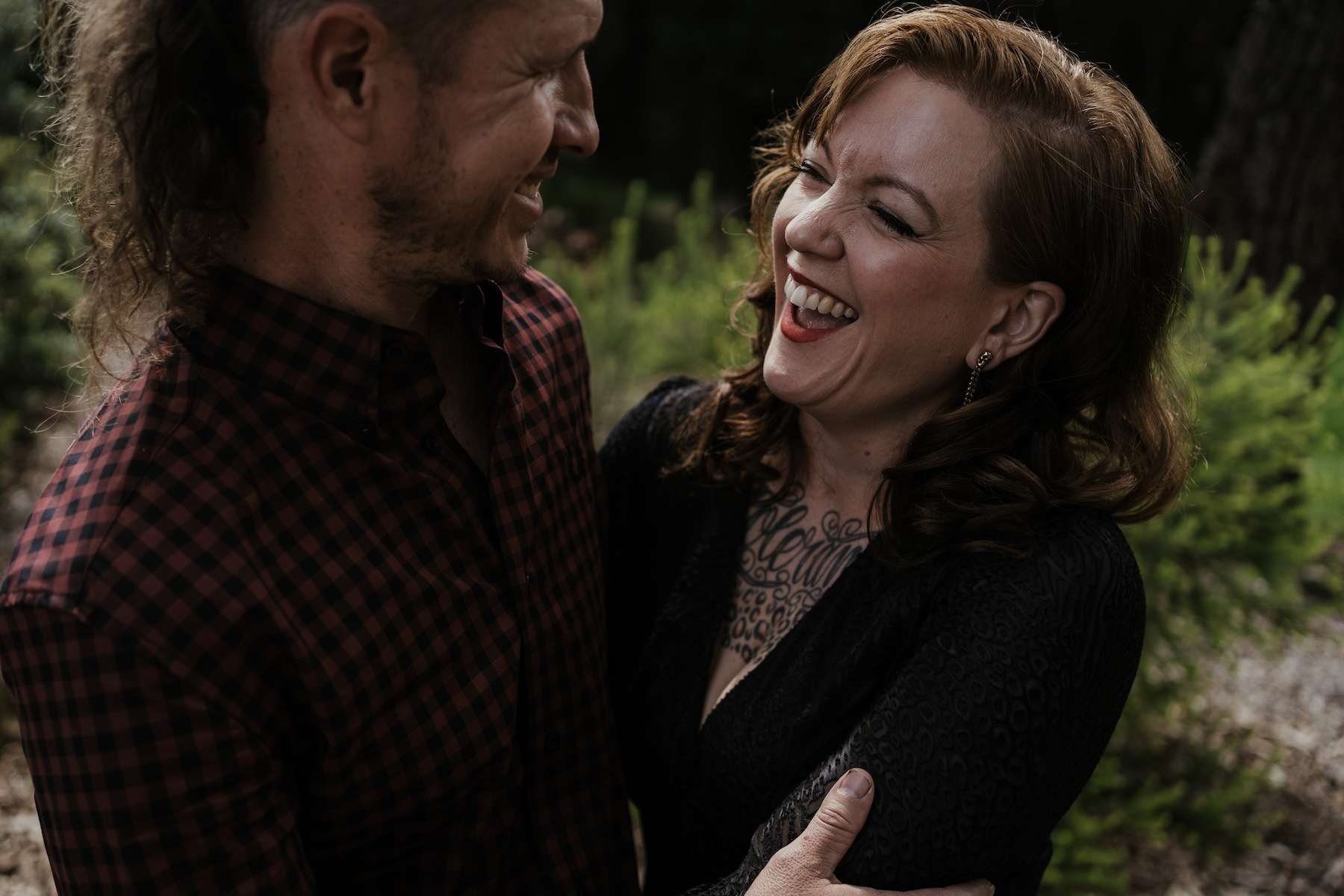 "I think people often get caught up in all the things you apparently should have to make a wedding special when really it'll be special whether you spend $5k or $50k", Fiona said. "If you want to spend all of your savings that's totally up to you but you certainly don't have to have an amazing day."
The couple also advise, "Stay true to yourselves, it's your day so do it your way. Other than a couple of sentences you legally have to say, you can do whatever you want. Create a day that you will enjoy and try to stay present in the moment as it goes so quickly."