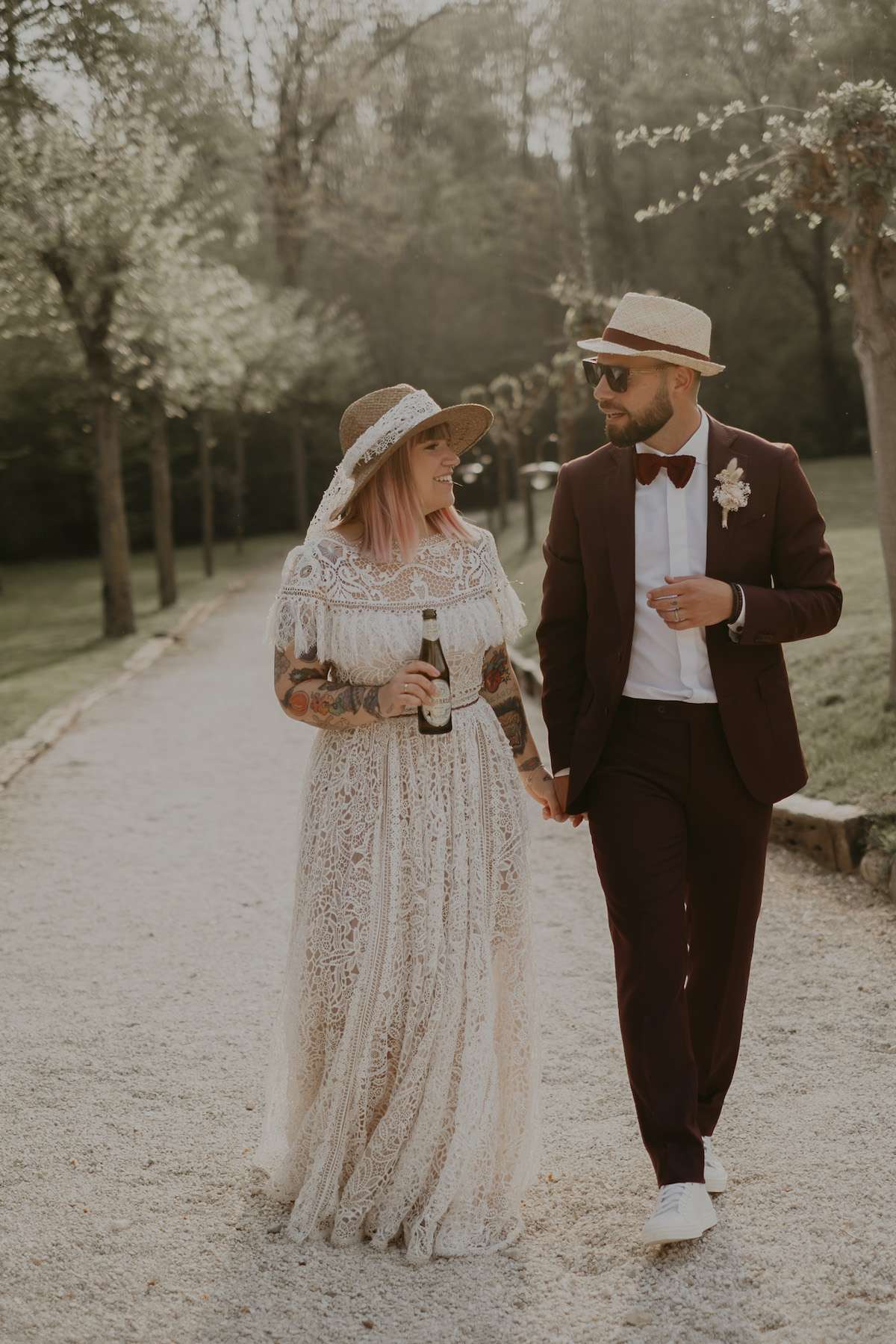 Meeting 16 years ago in a local pub, Caterina and Ronny kissed – and then never left each other's sides. They wanted a completely unique wedding that reflected them as a couple, rather than sticking to Italian tradition.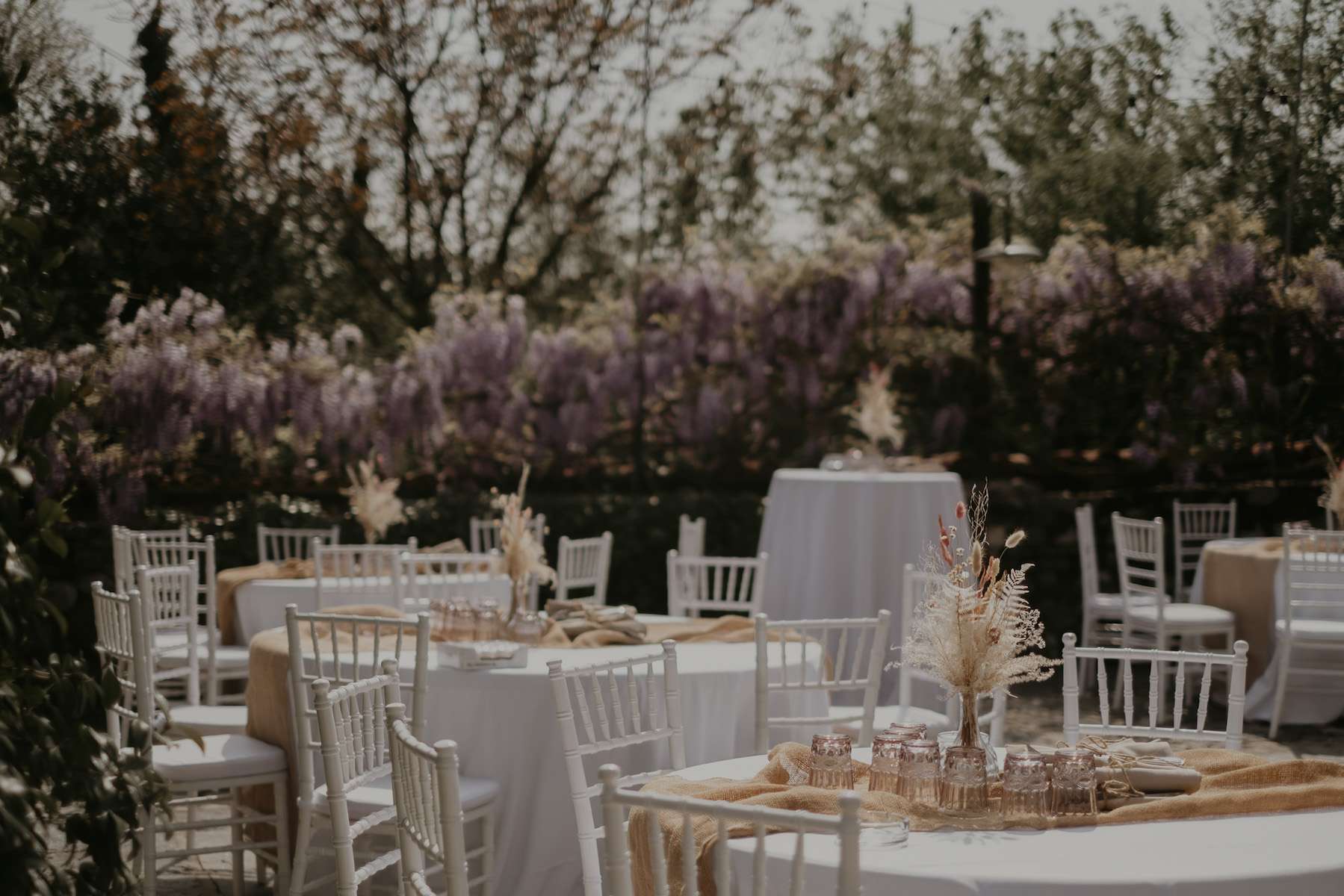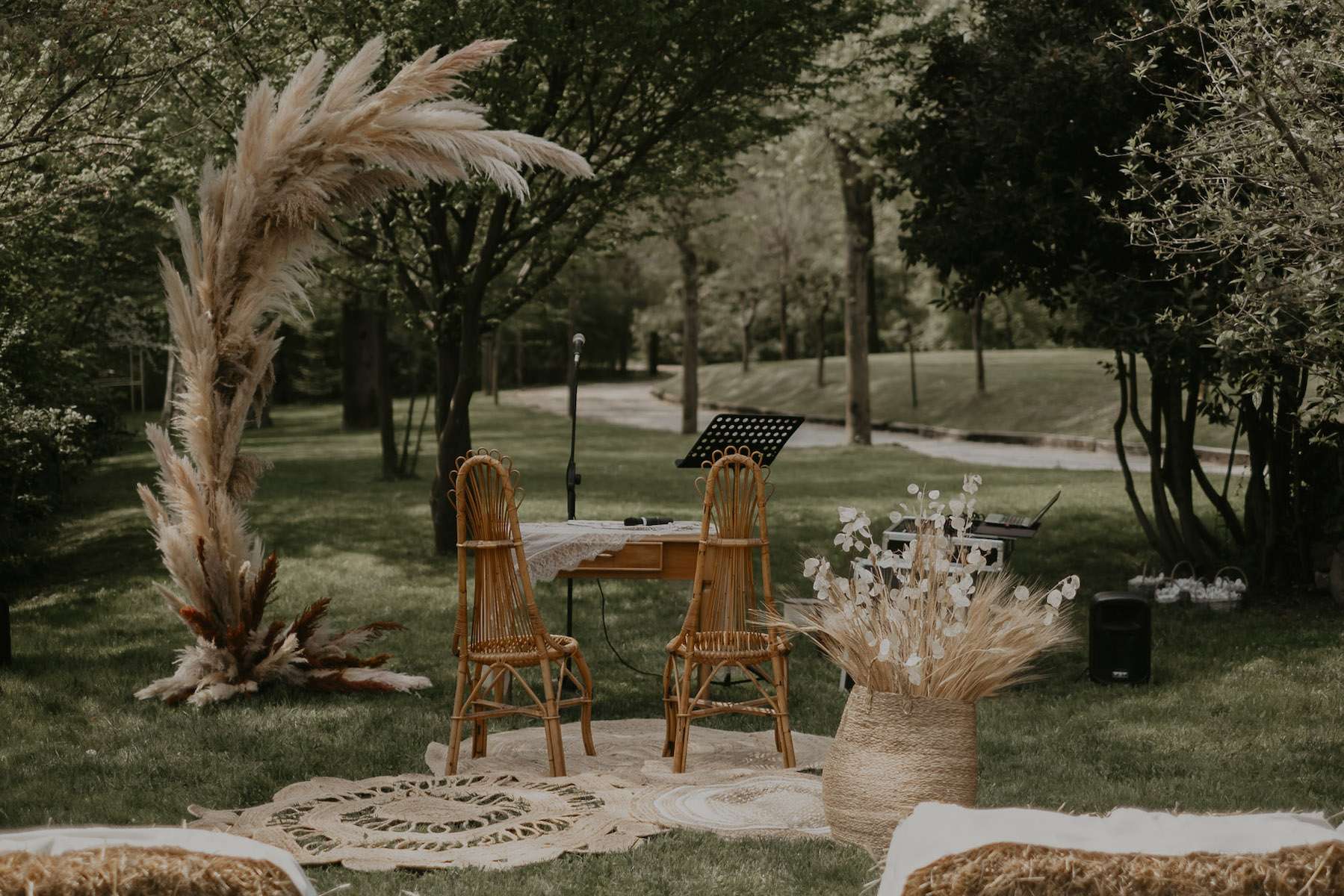 Caterina told us, "Our love story was the inspiration for our wedding. It was a symbolic wedding, which is uncommon in Italy, and my dress was not the typical Italian bridal gown. We also chose to have a buffet and served beer, pizza and hamburgers. It was a wedding full of smiles and emotion."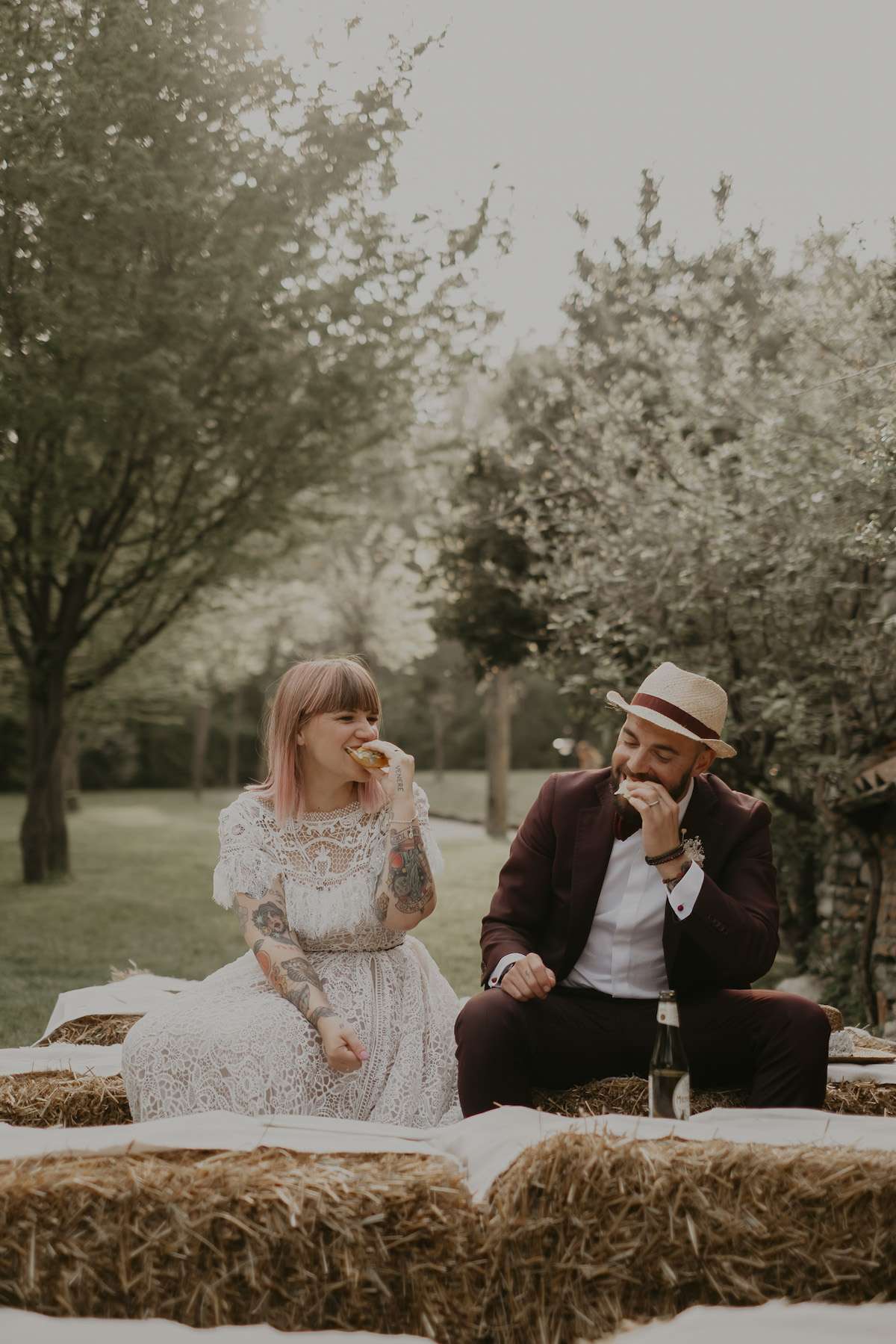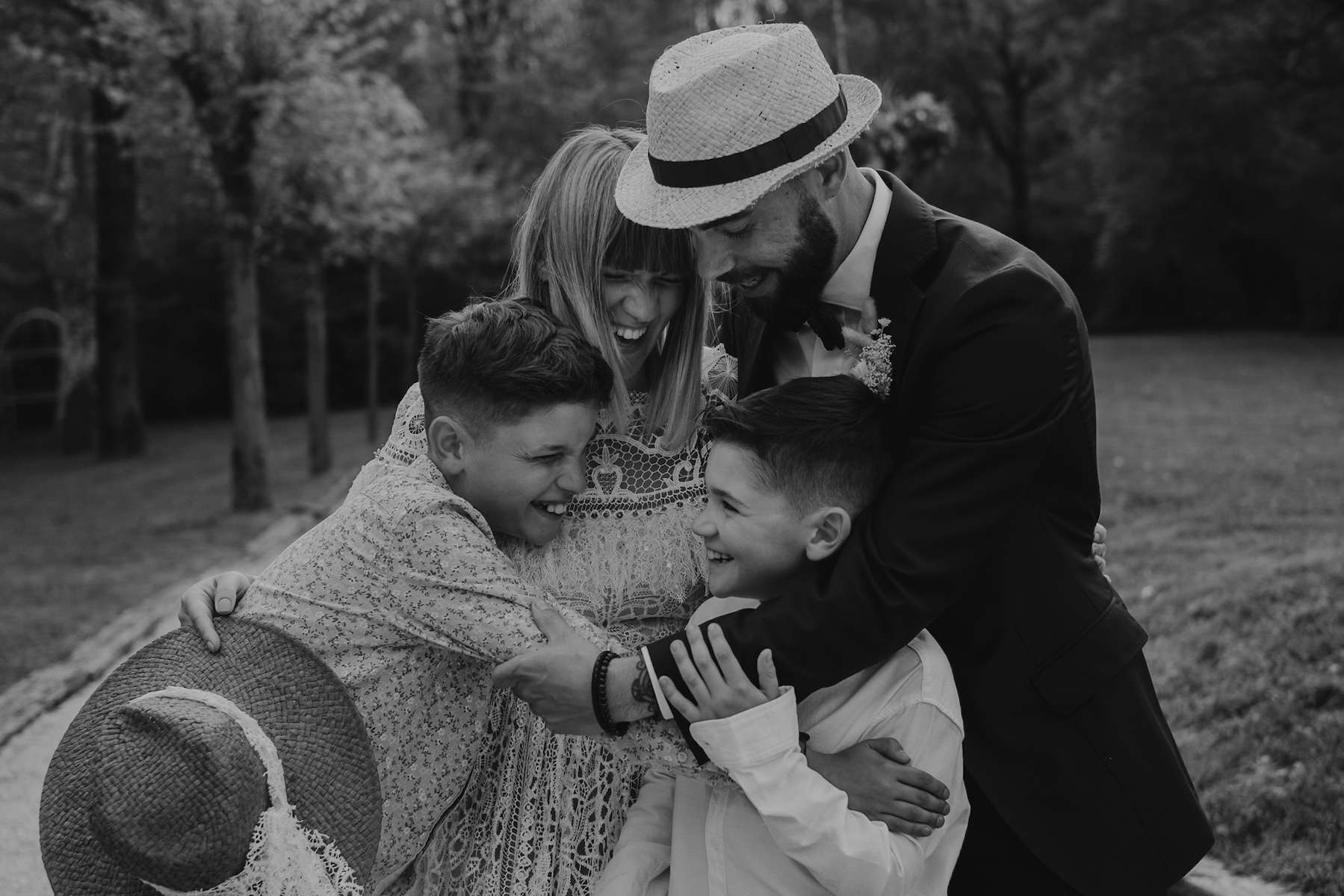 With a glorious day for an outdoor wedding, the couple married under the trees, with each choosing a different route for their vows. Caterina explained, "Ronny had written some very emotional vows which he read to me. However, I improvised, letting myself be carried away by emotions." They chose their favourite music for each element of their ceremony, with a saxophone version of L'amour Toujours by Gigi D'Agostino for the entrance of the bride, and Sweet Child O' Mine by Guns and Roses for the ring exchange.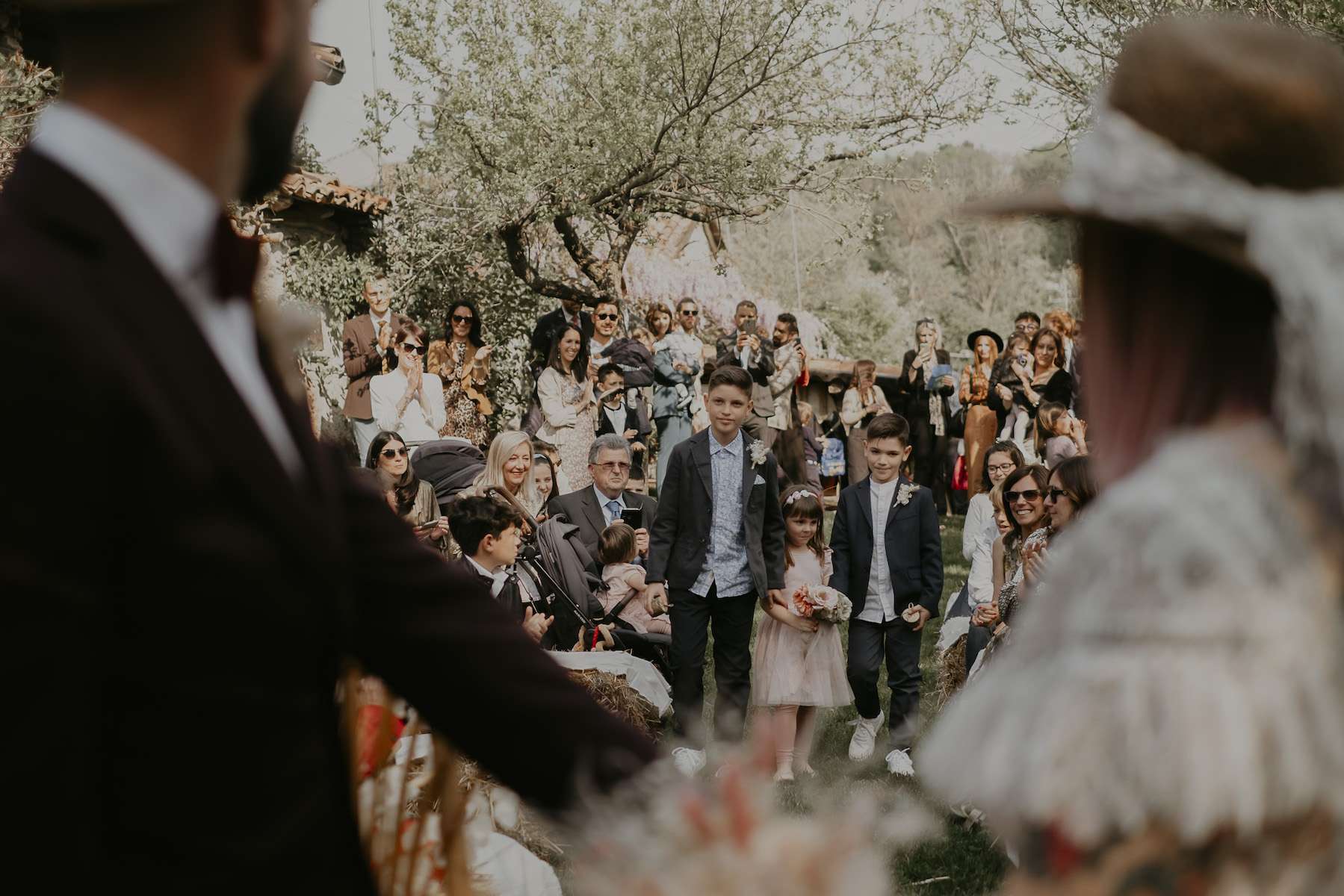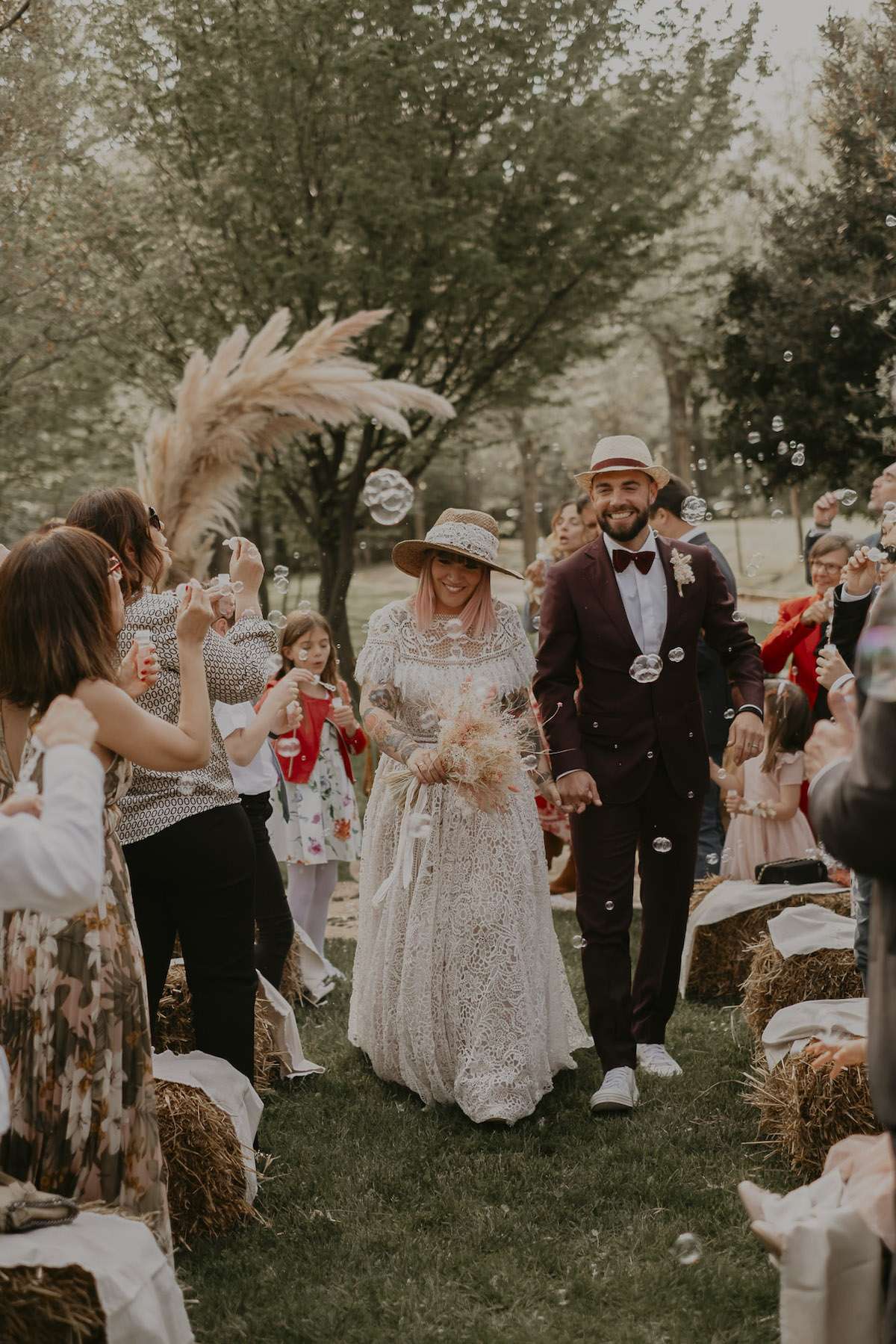 They also asked their sons to be ring bearers, one of their favourite moments of the entire day. Caterina told us, "I loved the process of choosing my dress, and deciding on catering, but on the day, my favourite moments were our first look, the beautiful vows, and when our sons brought us our rings."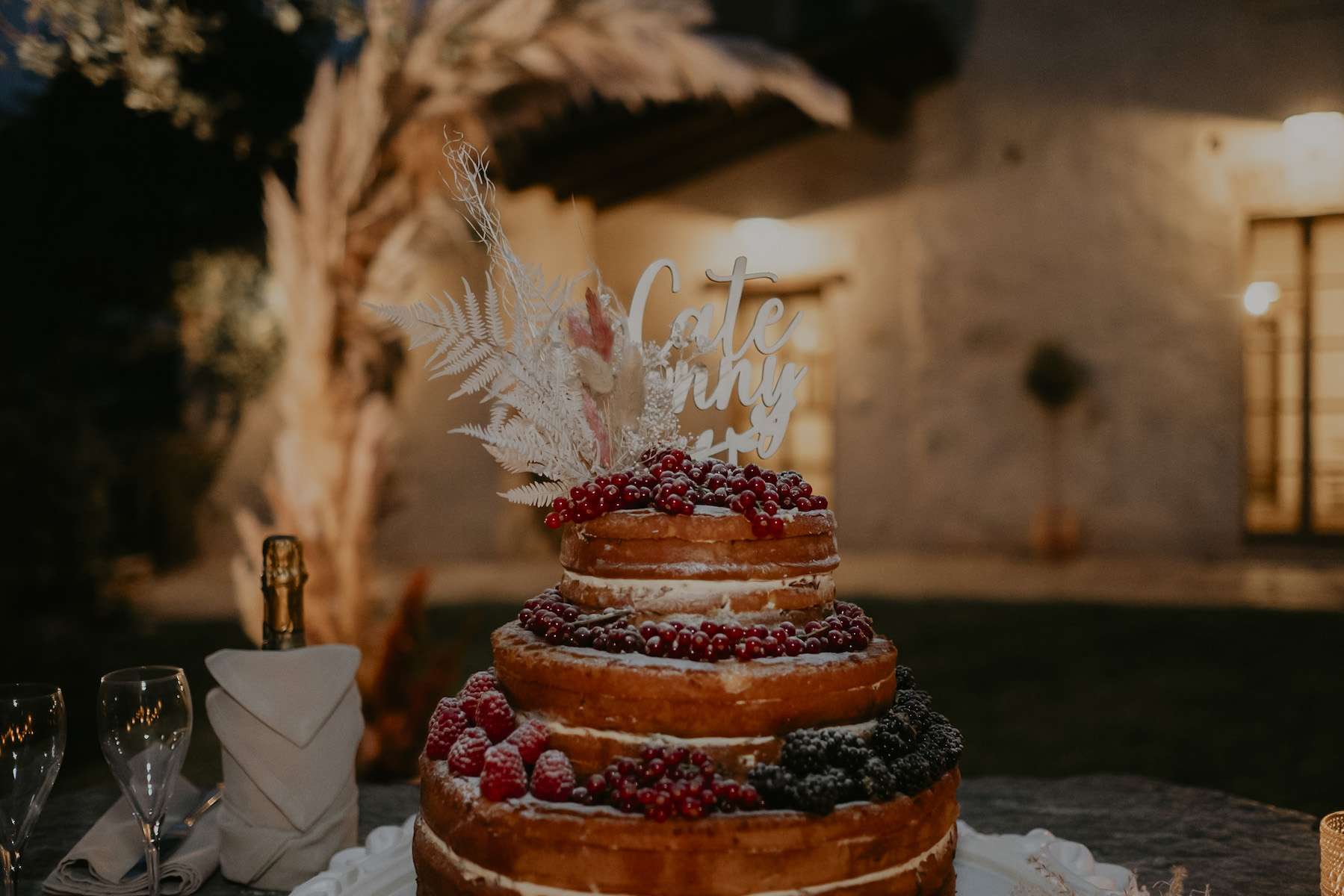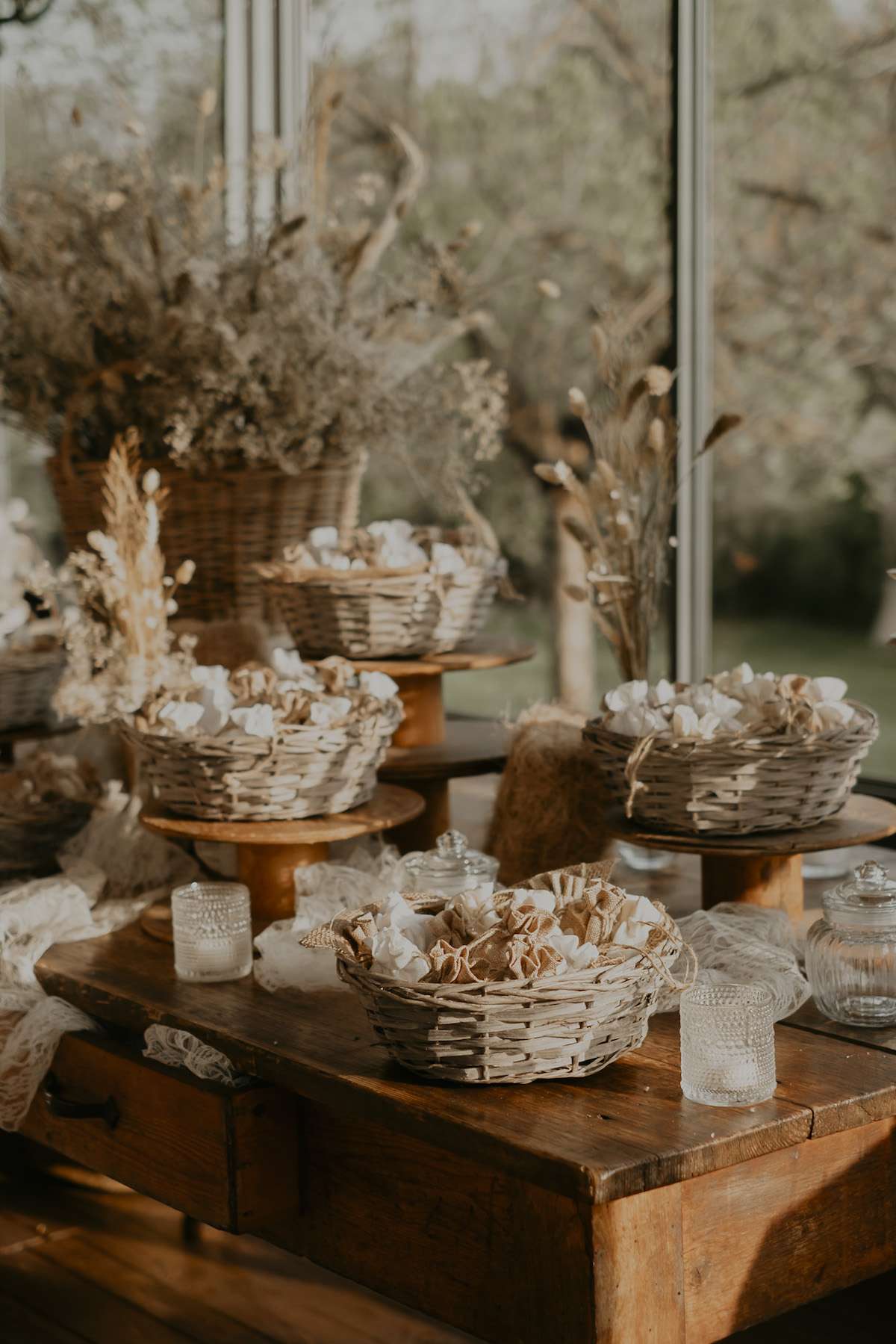 With no regrets, Caterina told us the day was perfect, "It's so difficult to explain just how perfect and personal the day was. We tried to tell each other through every detail of the wedding; from the music to the smiles, it was all perfect. All the guests ate, drank, danced and above all laughed. Marriage must be like you. Don't be swayed by others and rely on your suppliers and let them do their job."