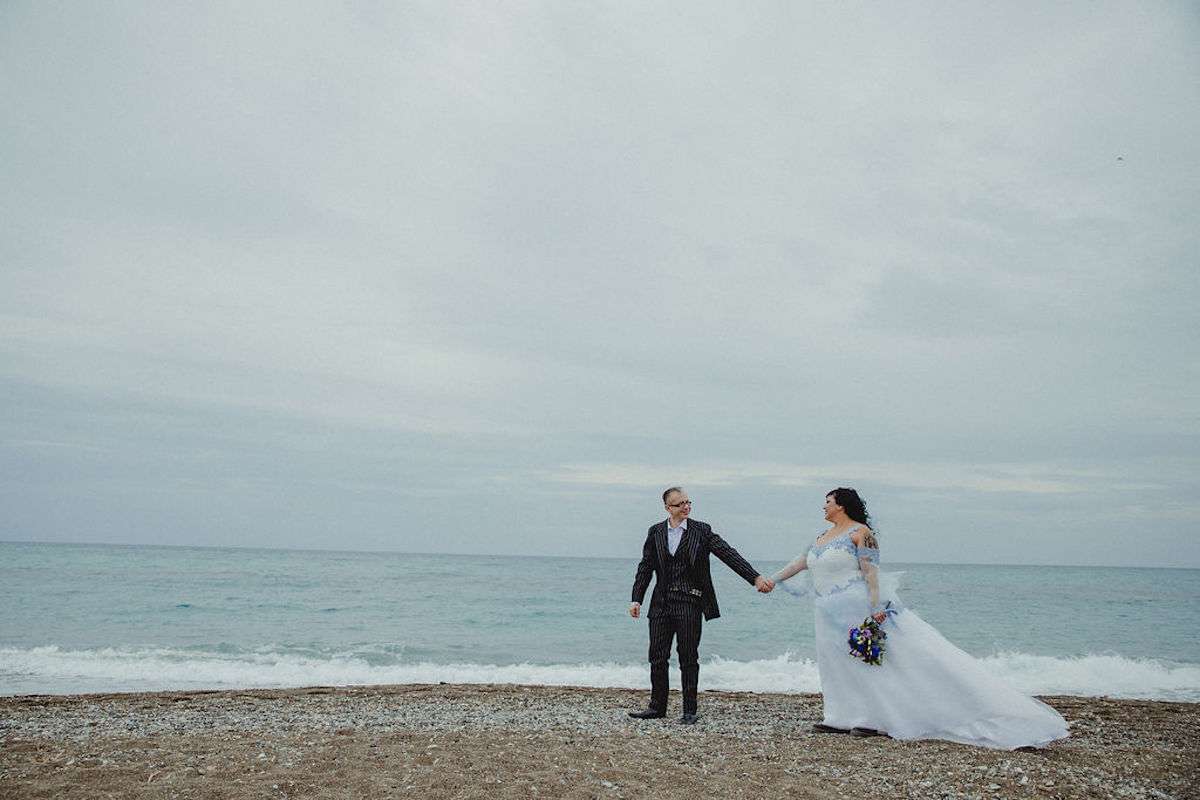 With dresses inspired by The Corpse Bride and creepy décor details, Teresa and Andrea married on the 31stOctober. A Halloween theme was an important source of inspiration for their alternative wedding.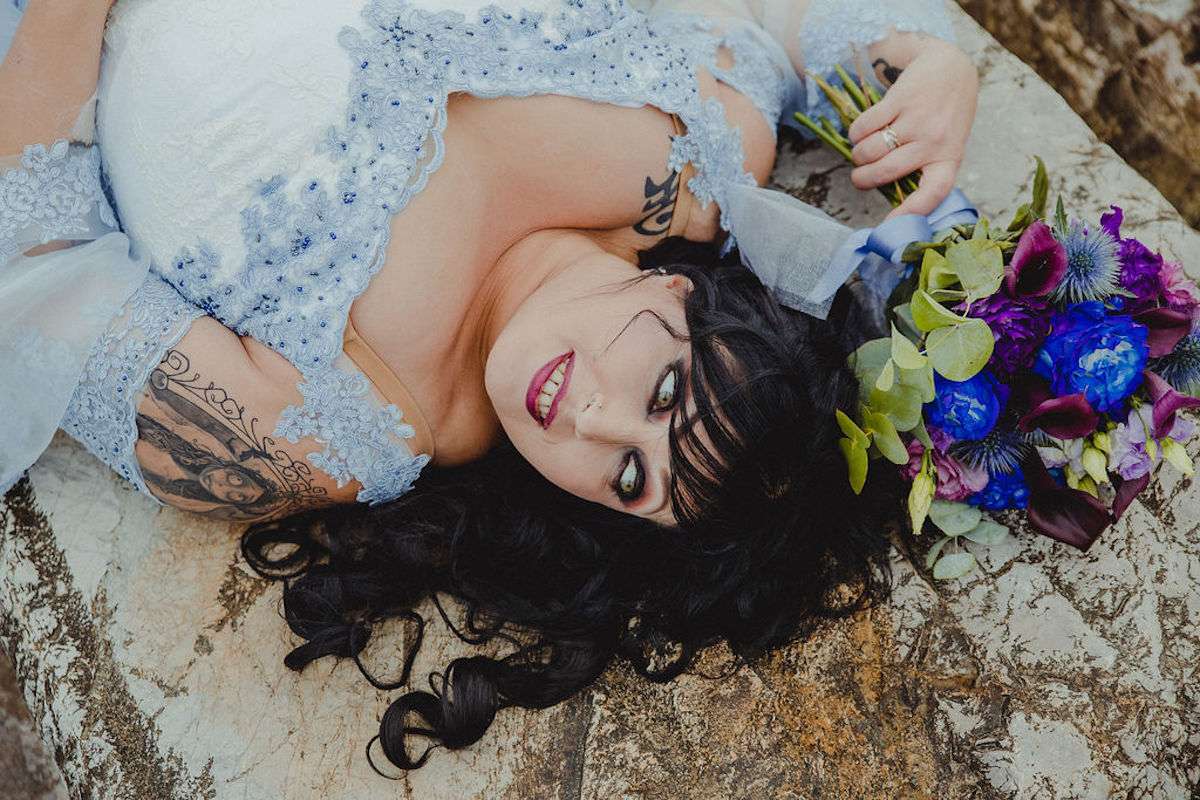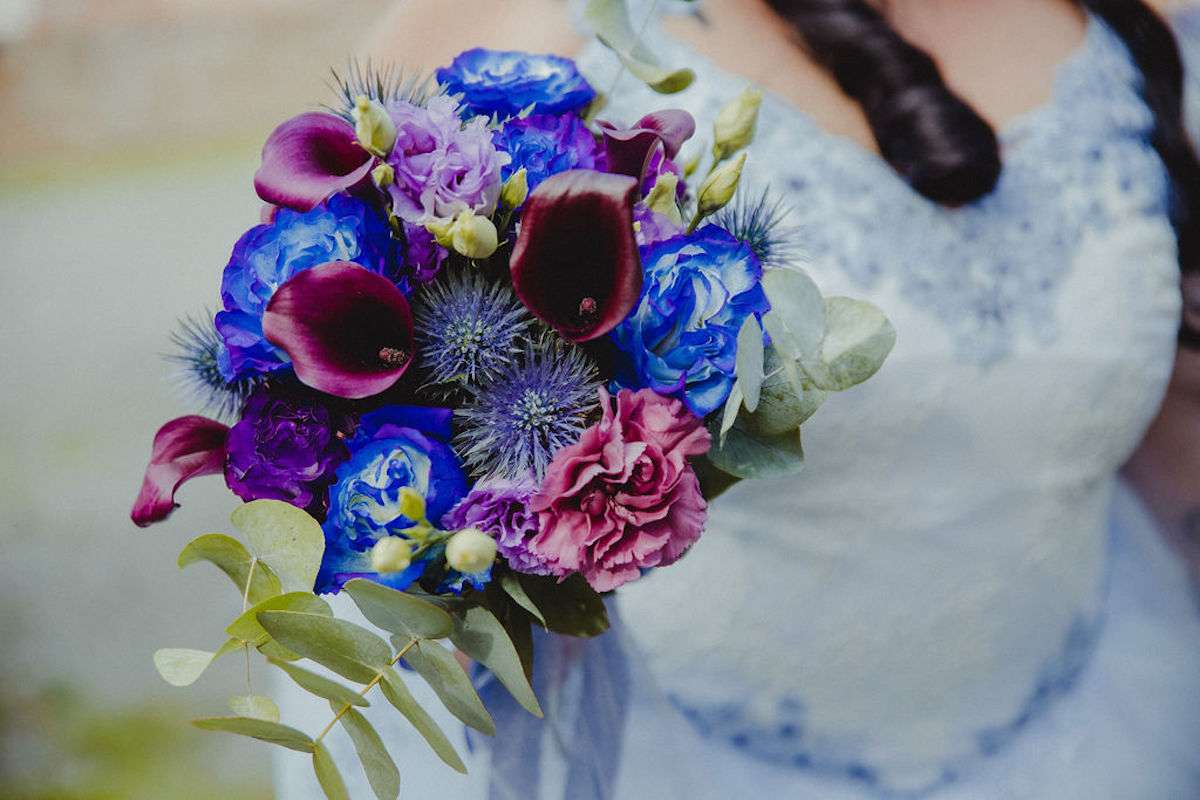 Teresa and Andrea chose to have an outdoor ceremony in a private garden. On a warm, sunny day they added perfect floral decorations to the natural environment and told us how lovely it was to be surrounded by nature. However, no day is without its challenges, with the couple's witness accidentally leaving their rings at home and having to rush and get them. Teresa and Andrea managed to see the funny side, and luckily shared a laugh with the wedding party.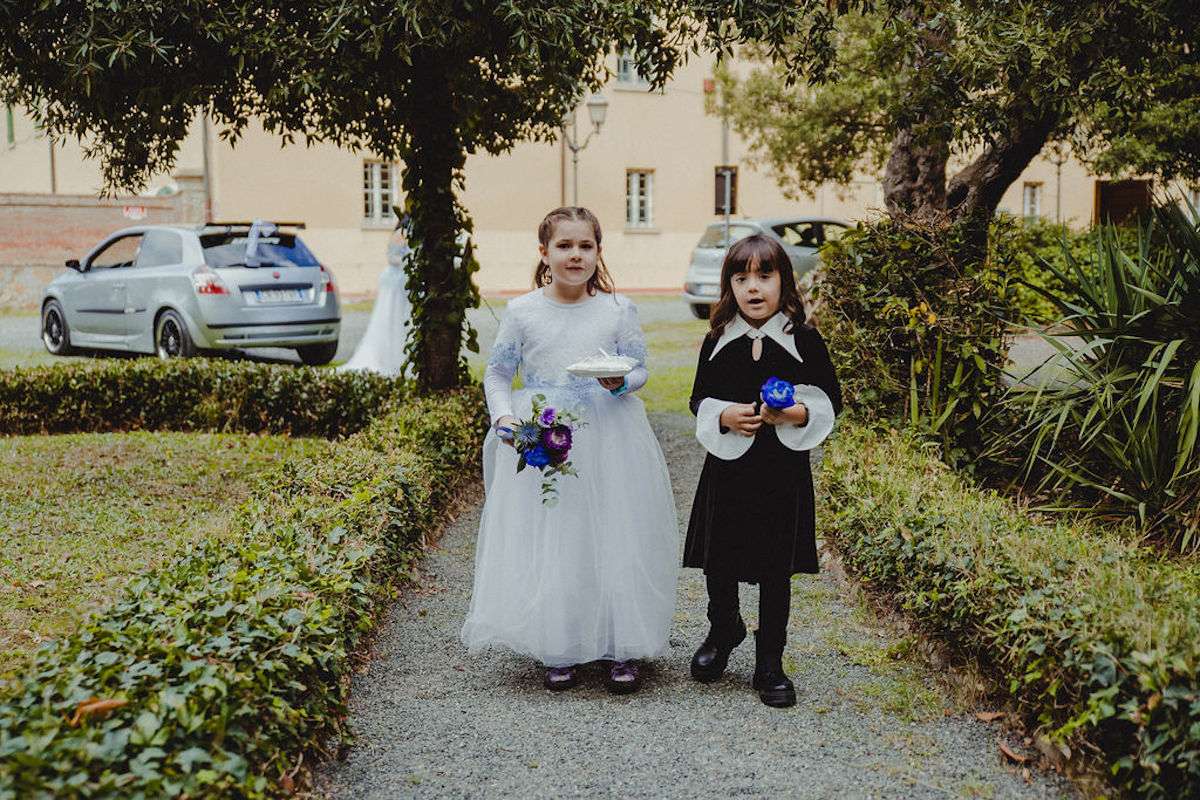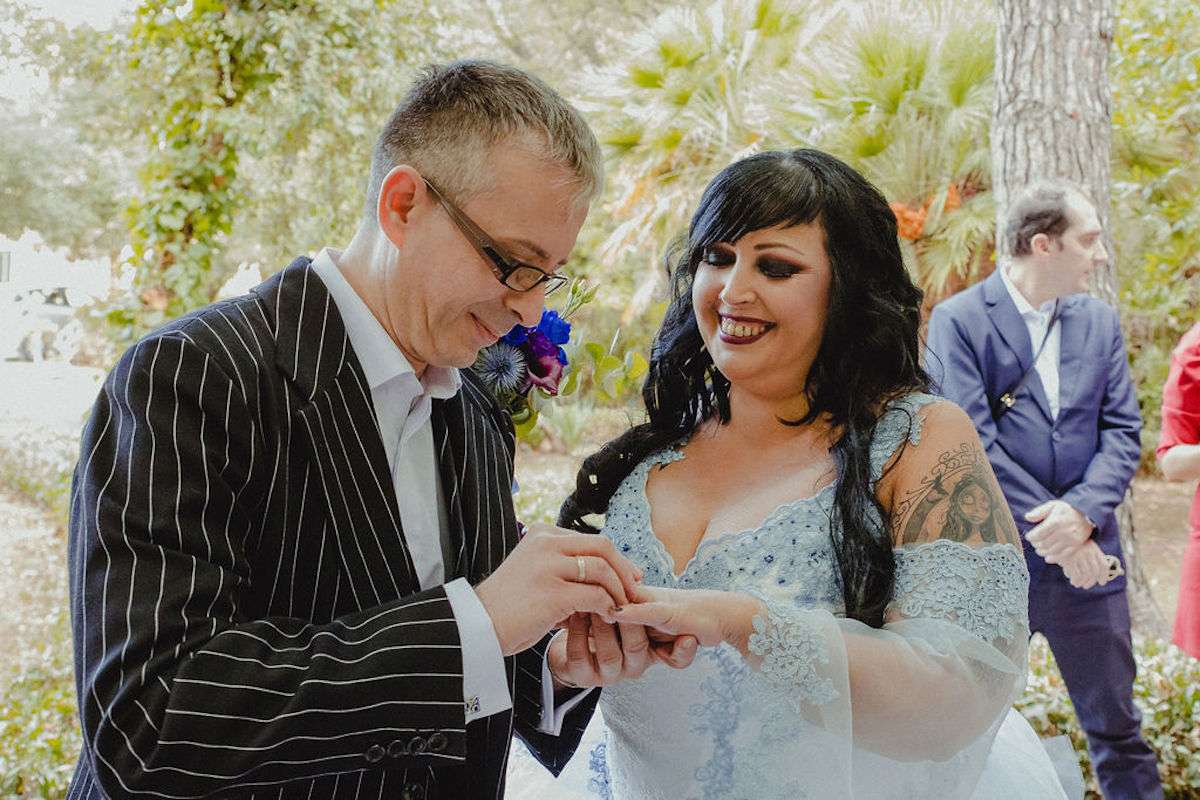 They took care when choosing all the details that made their day unique to them, paying particular attention to glassware, table linen and centrepieces, to keep it a little creepy and alternative. They also added chocolate cobwebs, liquorice bats and sugar spiders to their tables for a extra spookiness!
They decided on a dark wave DJ set and chose a super spooky cake to match their theme. Dresses were their biggest expense, and Teresa told us, "It was a race against time for our dresses as they were finished late! We learnt that timings never coincide with what you expect."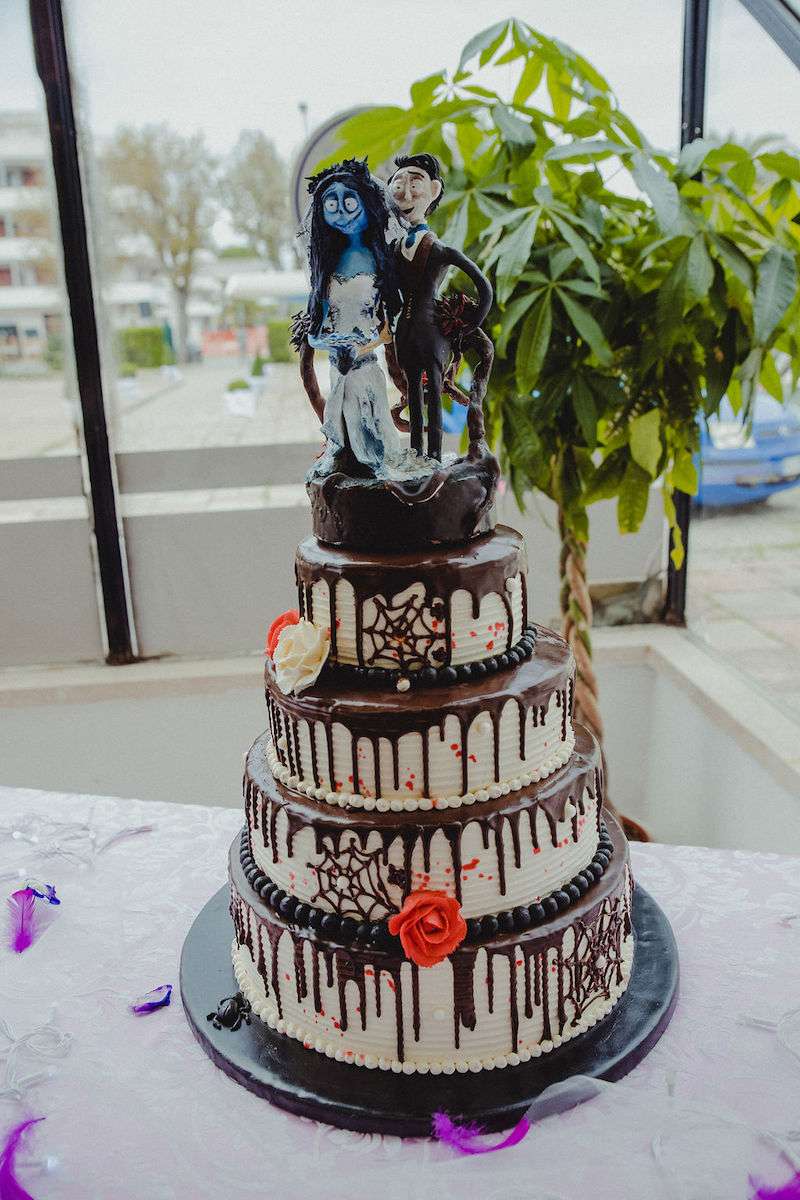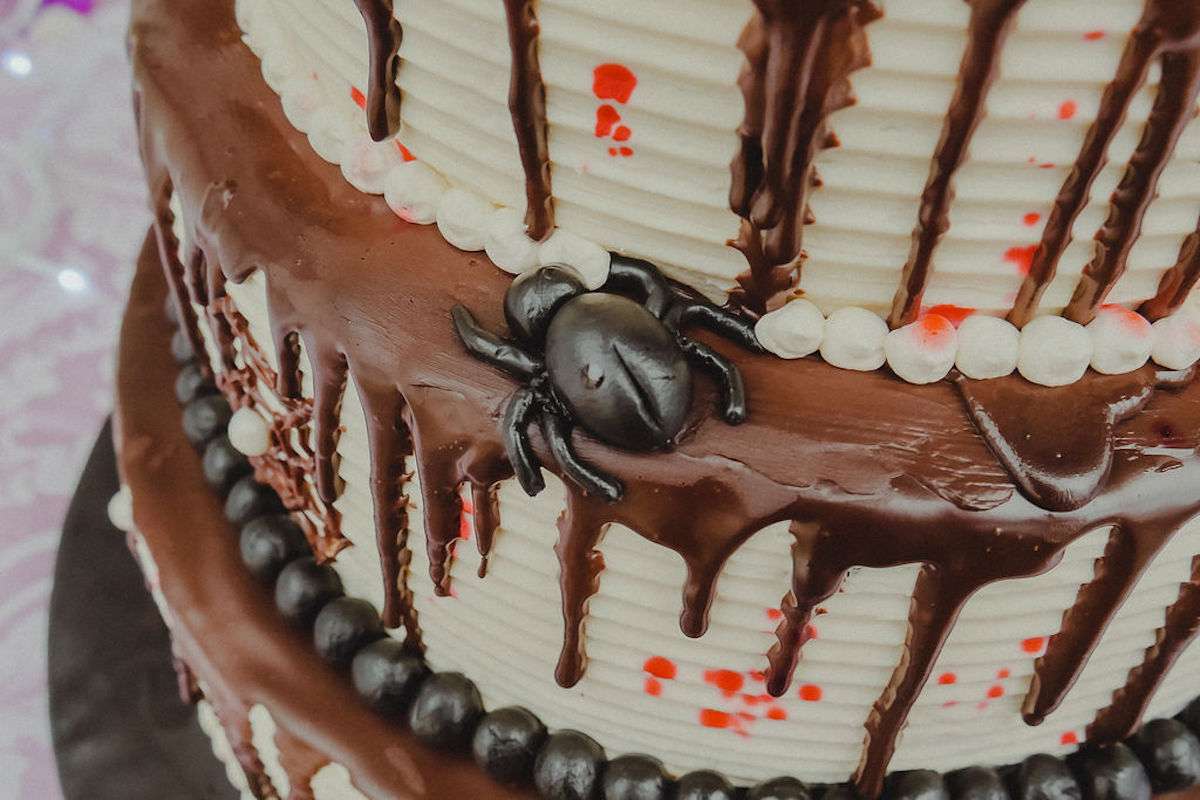 DIY projects included all the favours, and Teresa told us how much they enjoyed planning all the little details including their invitations and selecting their music choices. They also saved money on catering, as Teresa's mother is a chef, and catered their day with an exquisite menu. A seaside photo shoot and a fantastic party all made perfect memories for the couple, and they told us how important it was to enjoy sharing their day with their friends and relatives.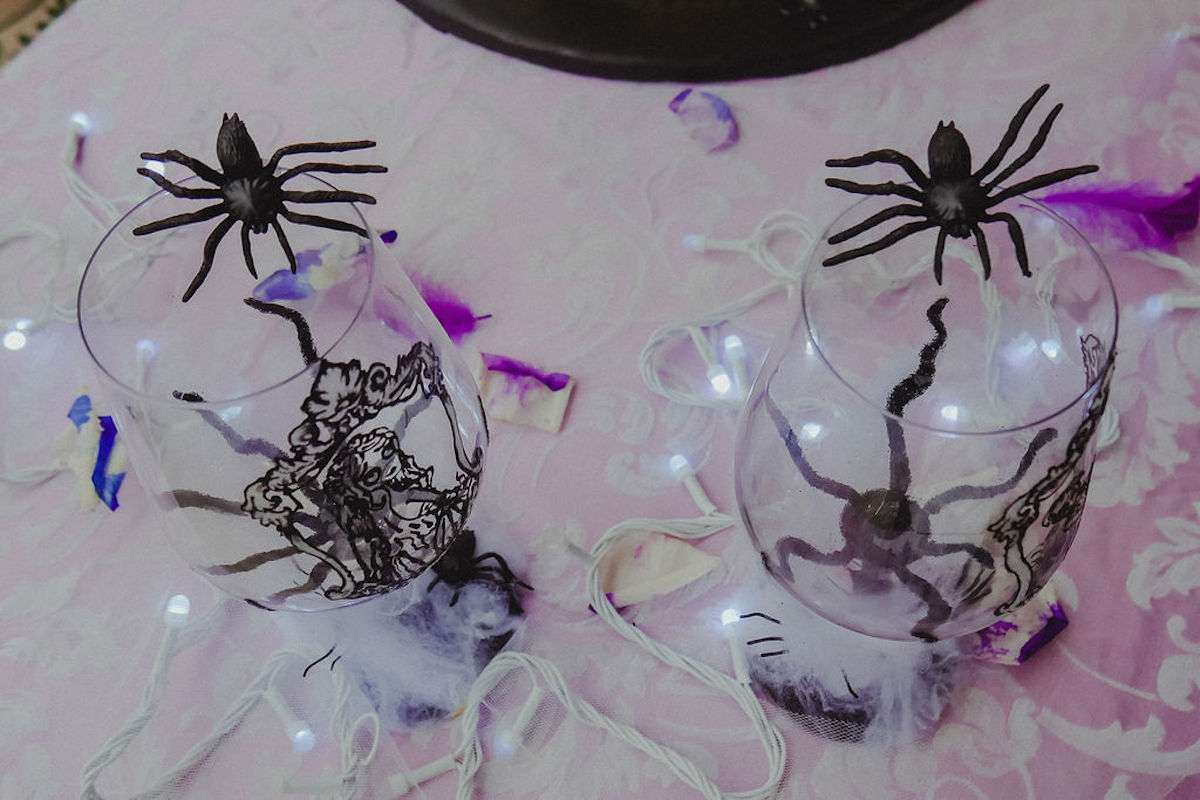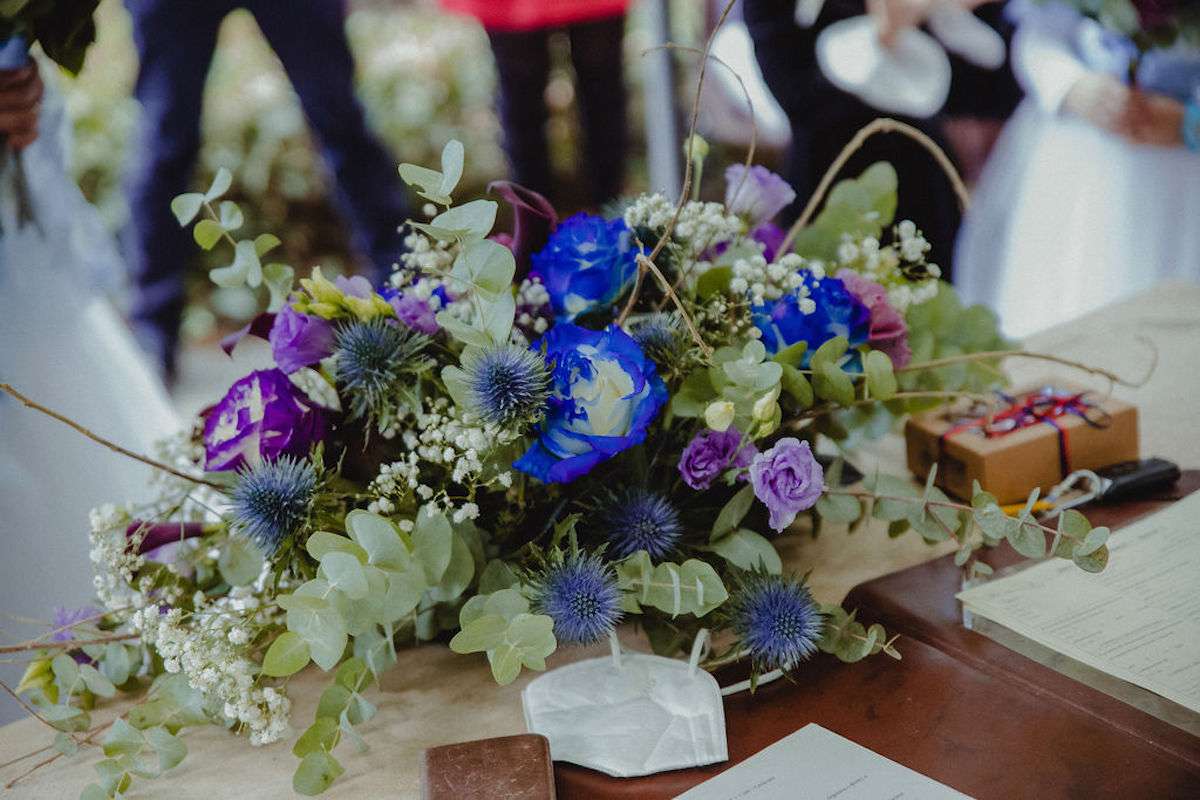 Planning a day that truly reflected them as a couple, Teresa and Andrea advised future engaged couples to do the same. "Forget the conventional wedding industry. Just do what you feel and what you like, never accept external suggestions and follow your taste."