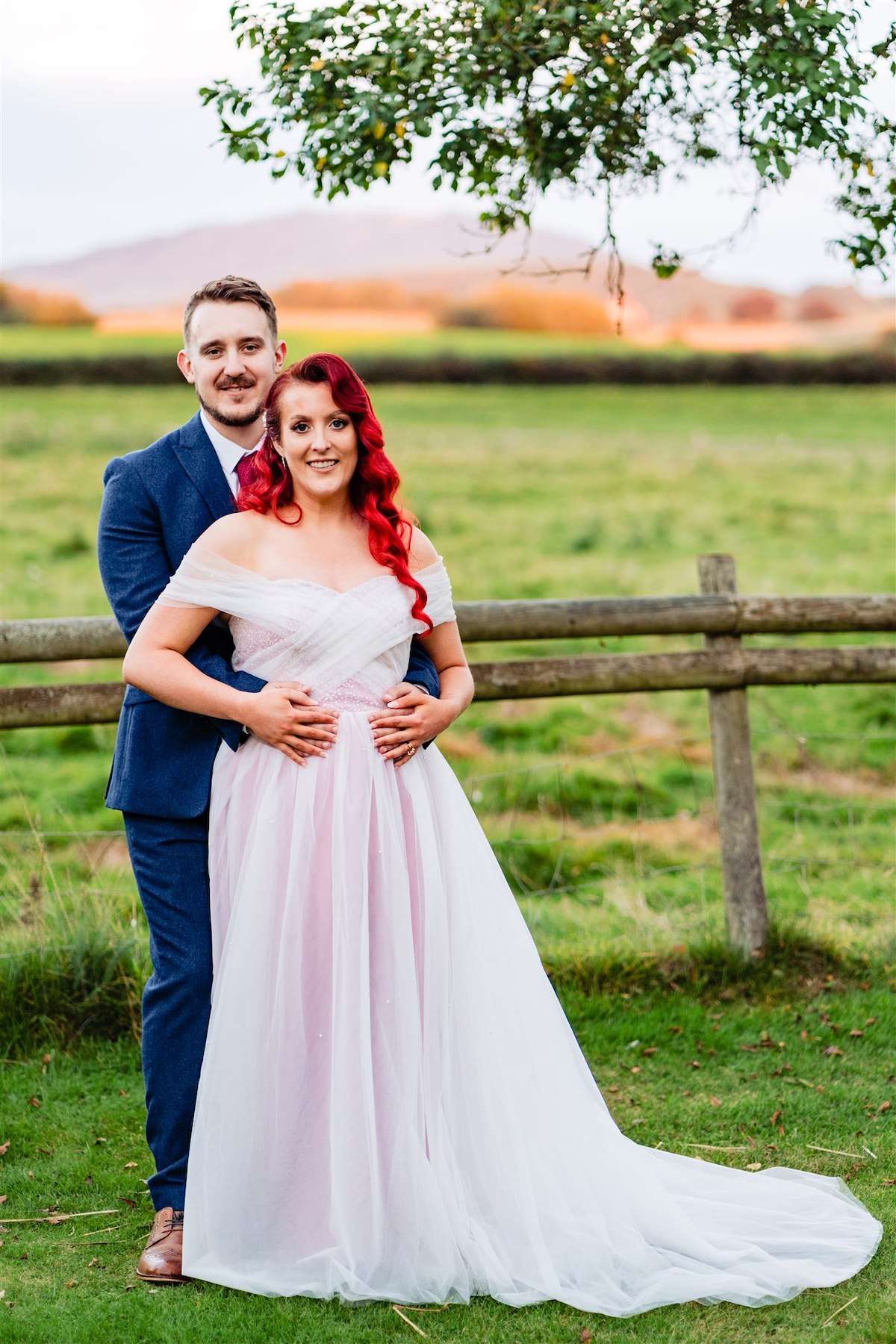 It was third time lucky for Sarah and Nick, having postponed their wedding day twice through 2020 and 2021. Determined to have a relaxed, fun and personal day, Sarah DIY-ed her way to a gorgeous, natural wedding day… eventually!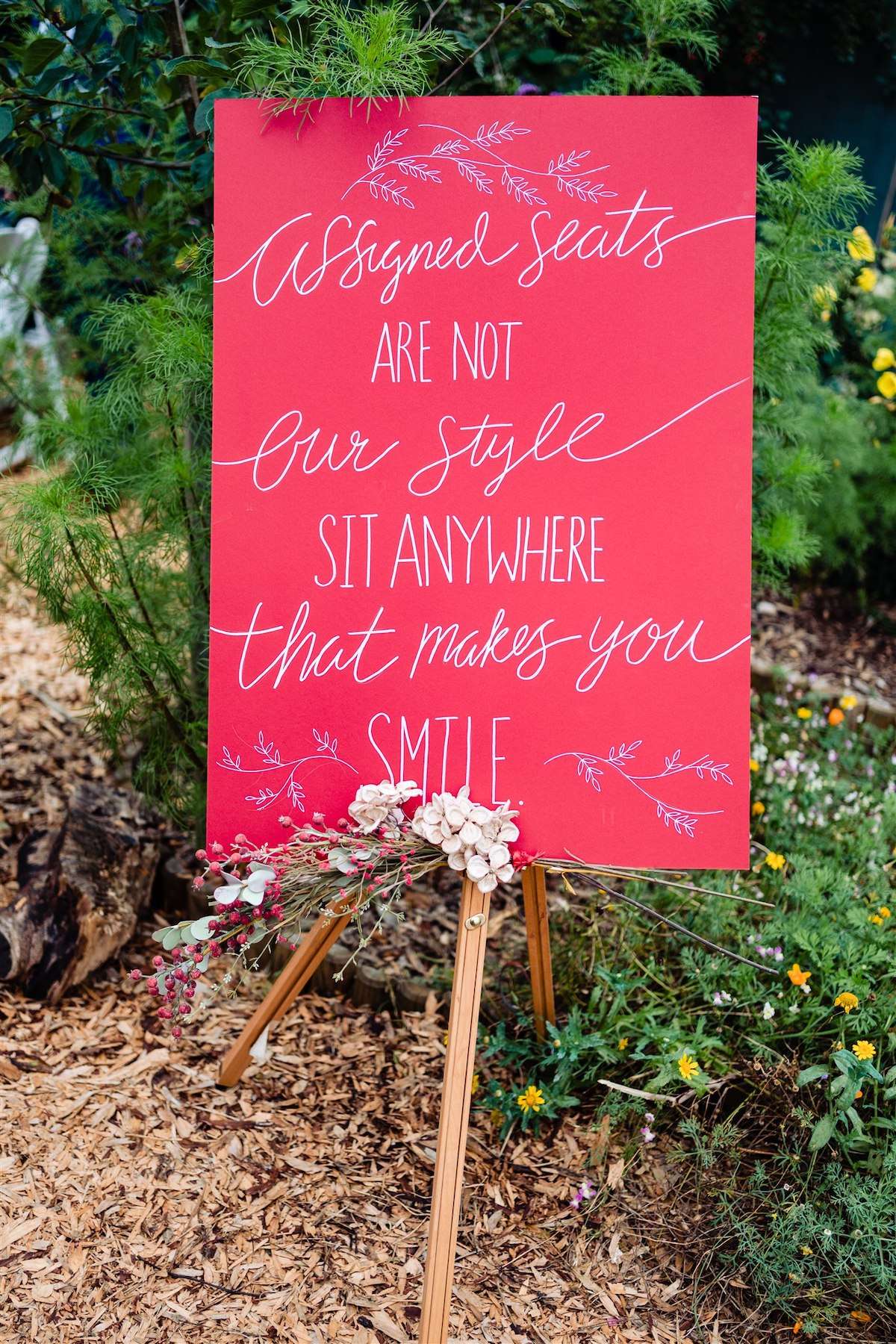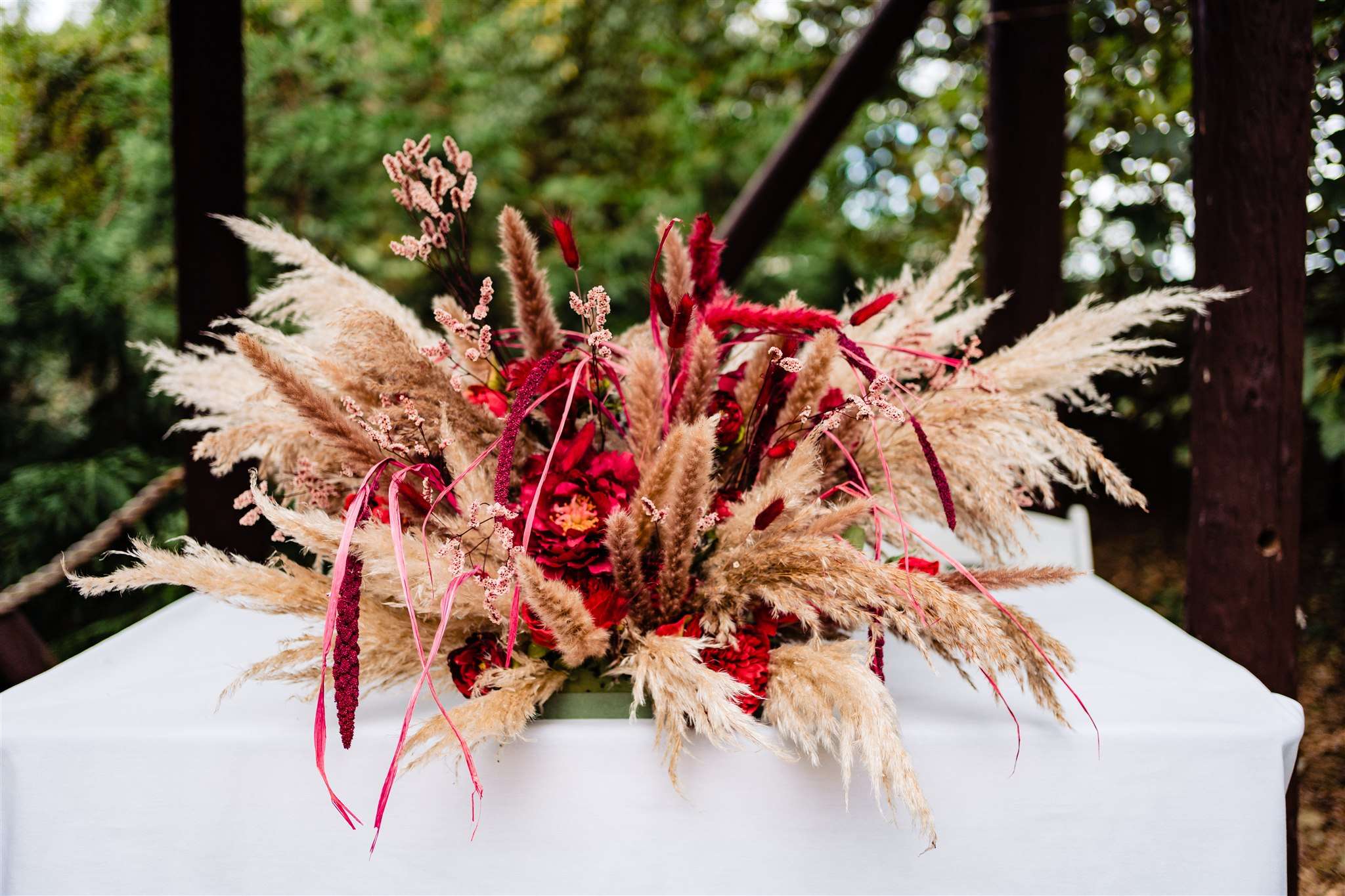 Planning to make around half the décor, Sarah created all the table centrepieces with dried flowers and pampas grass (found on Facebook) as well as the aisle runners to match. Bouquets and buttonholes were homemade, and Sarah even hand-painted her own jacket, as well as the bridesmaids' pyjamas. Thank you hampers and the 'bucket list' guest book completed the impressive DIY list.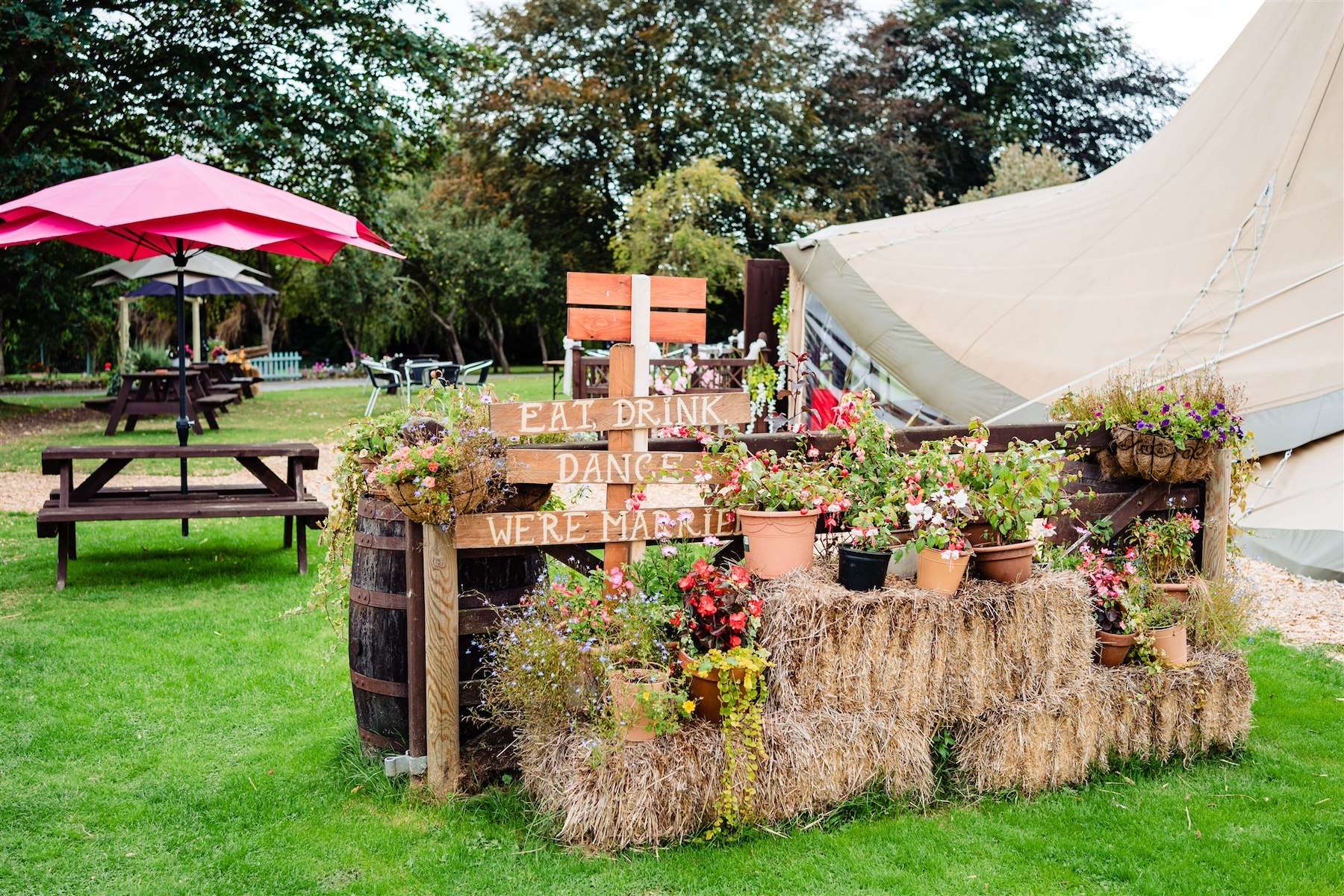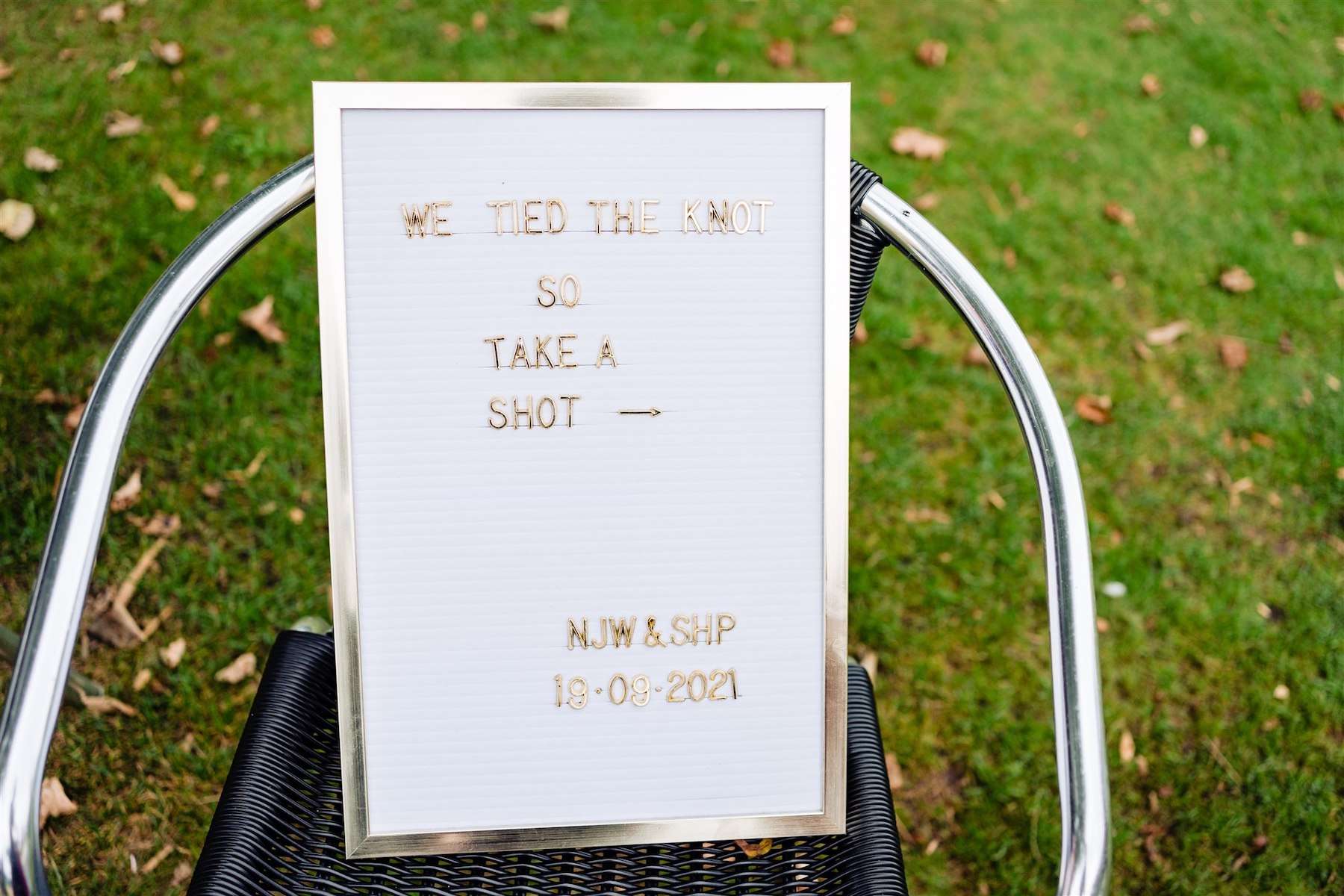 Working a full time job, discovering she was pregnant and dealing with an autoimmune condition, Sarah took on a massive task, and recommended other brides maybe forget about making little things guests don't really care about, like invitations and table cards. For their third and final wedding date, the couple set up a website and sent the link out to invitees. Sarah told us, "I wish we'd done this from the start as it was so much easier to collect RSVPs!"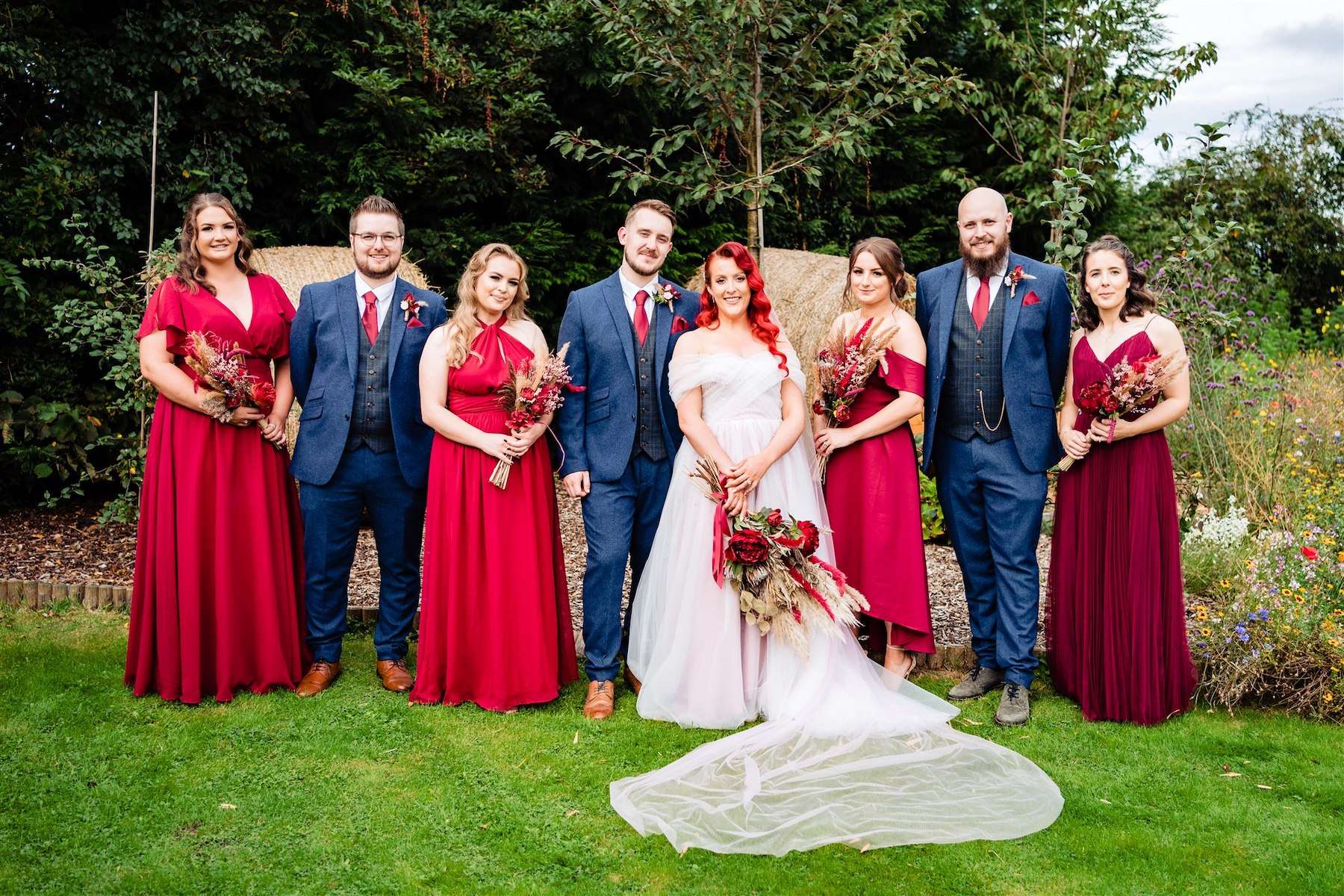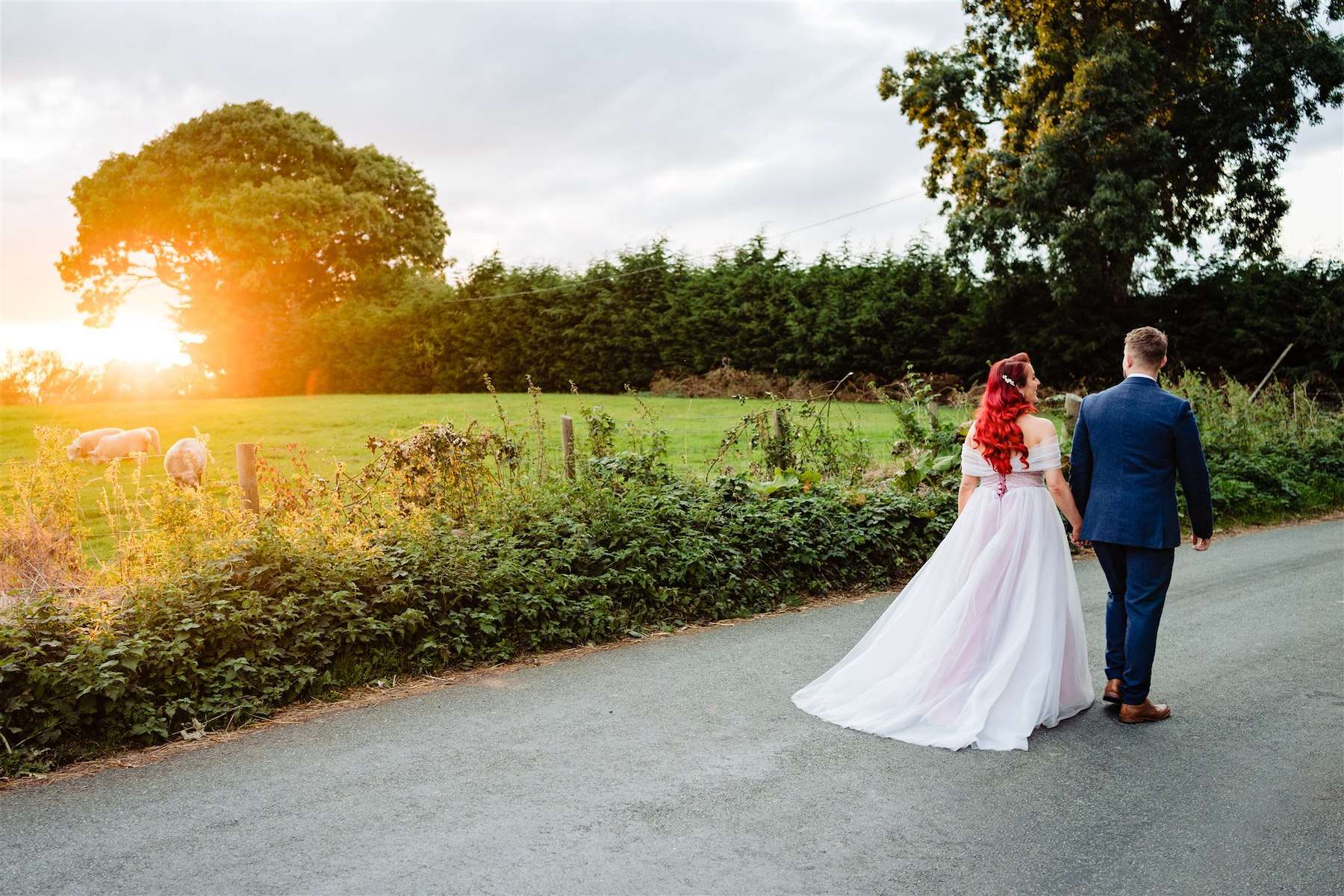 Food was an important part of the day, and Sarah and Nick knew that getting a great vegan menu was a top priority when choosing their venue. They chose to serve burritos at sharing tables, with all the trimmings laid out for guests to create their own delicious meal. This also encouraged people to chat and get to know each other. They didn't have a formal seating plan, to the shock of some guests! But found that added a relaxed element to the day, allowing people to just have a good time.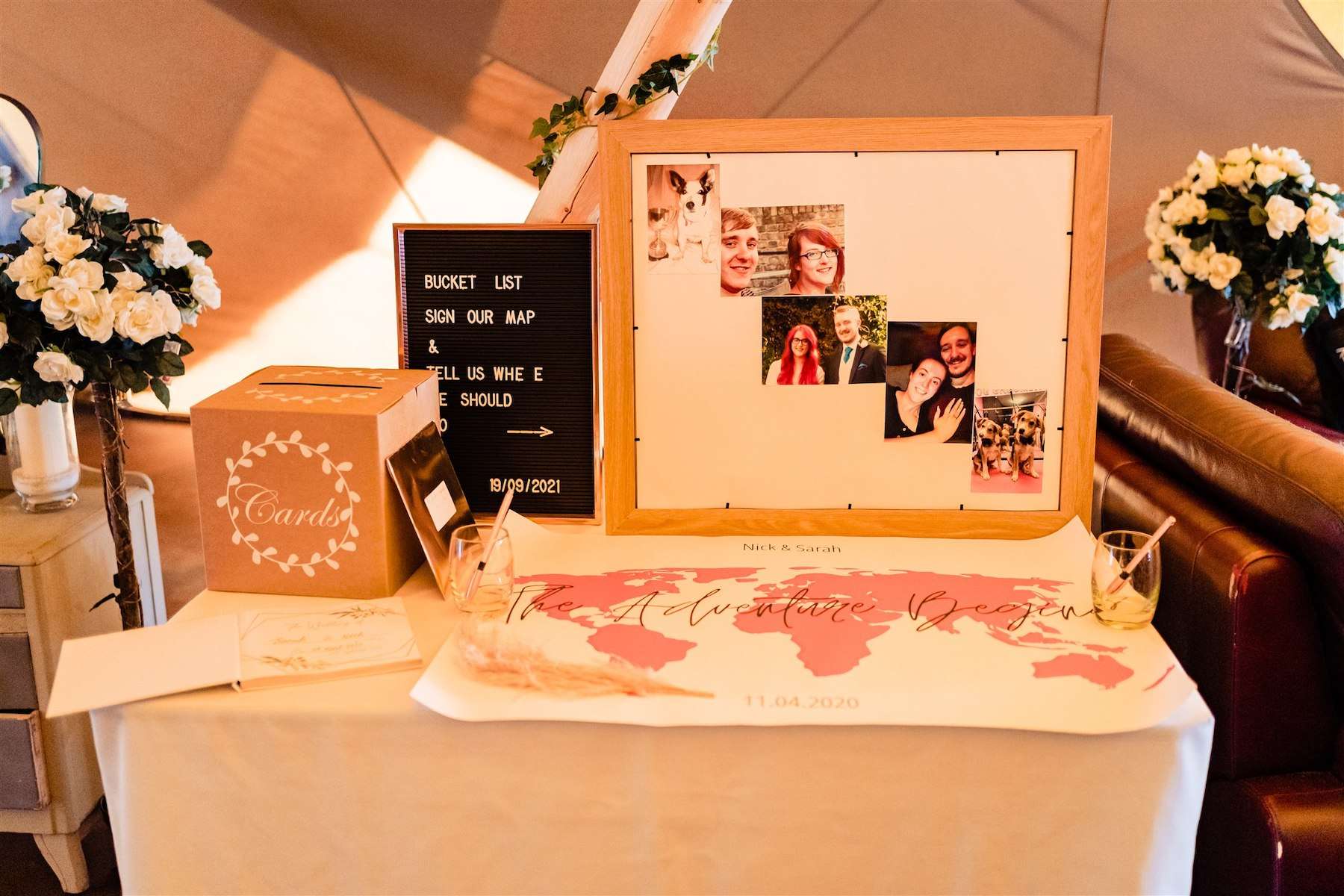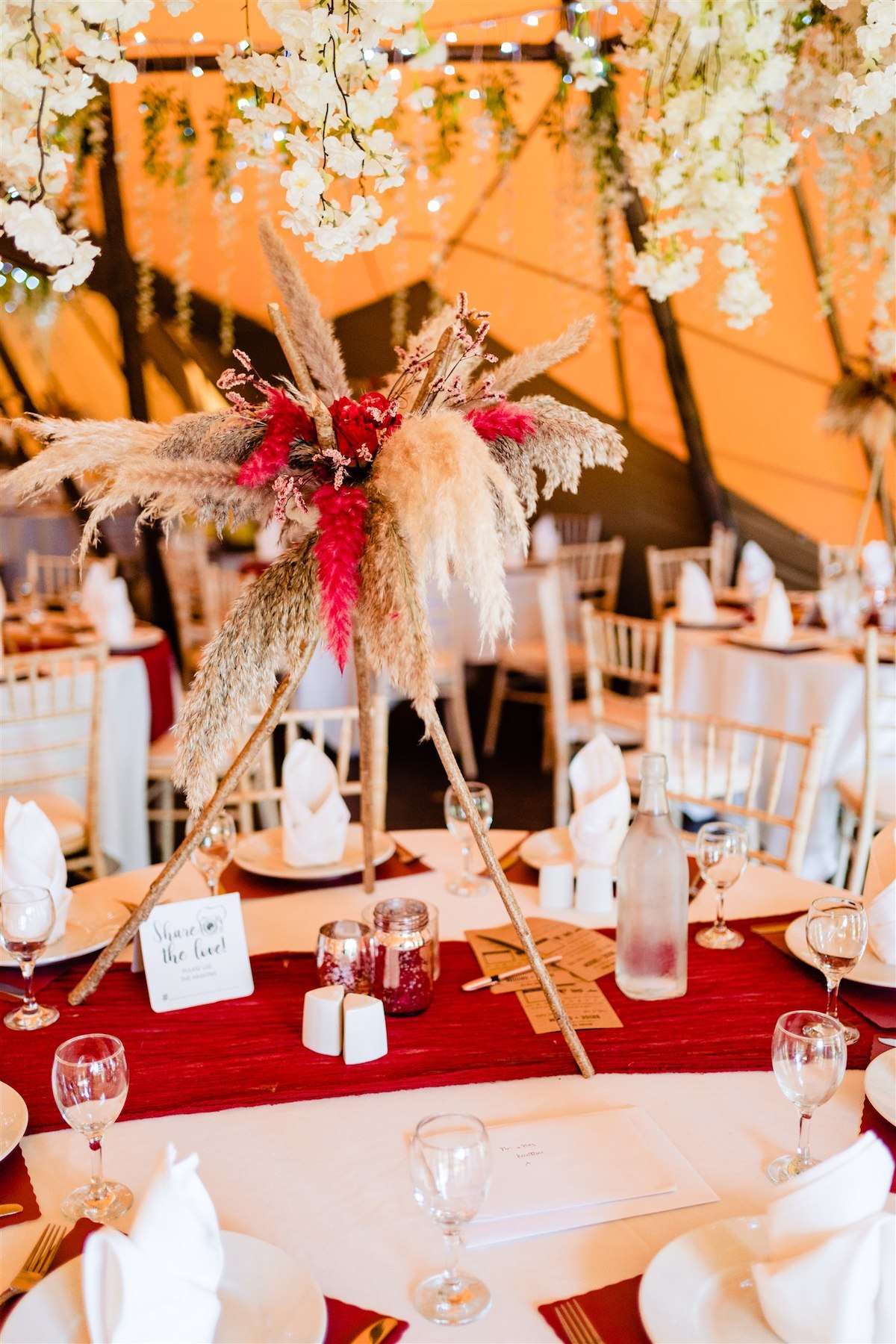 Opting not to have too many staged photos, Sarah and Nick had a few quick friends and family pictures before the meal. They then snuck off to have some portraits done, just the two of them, managing to capture an epic sunset, which they told us was a real highlight of the day. A chilly evening saw the party move from the tipis to the indoor dancefloor, where Sarah's young nephew decided to accompany their first dance on an inflatable pink guitar, in a curly blonde wig!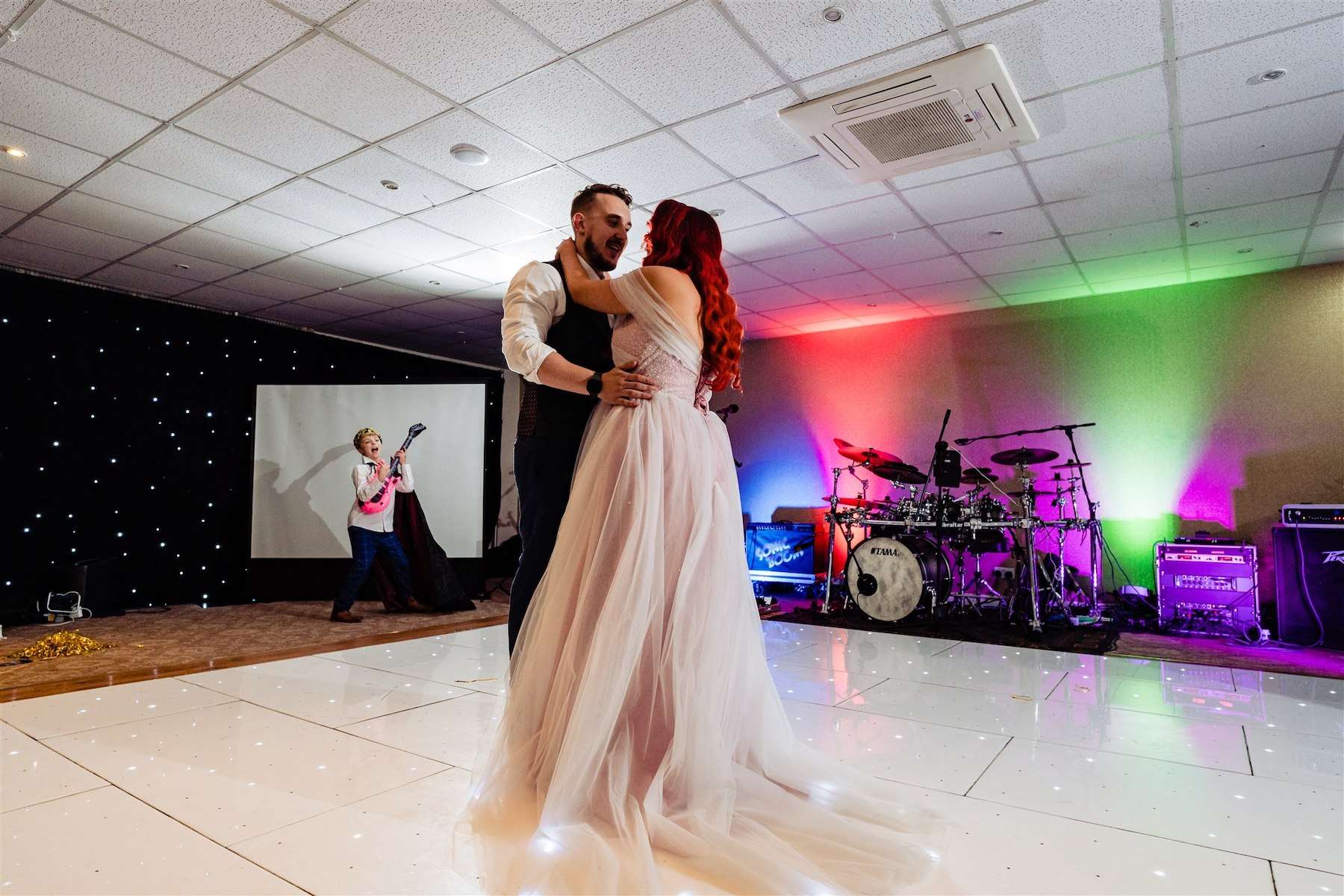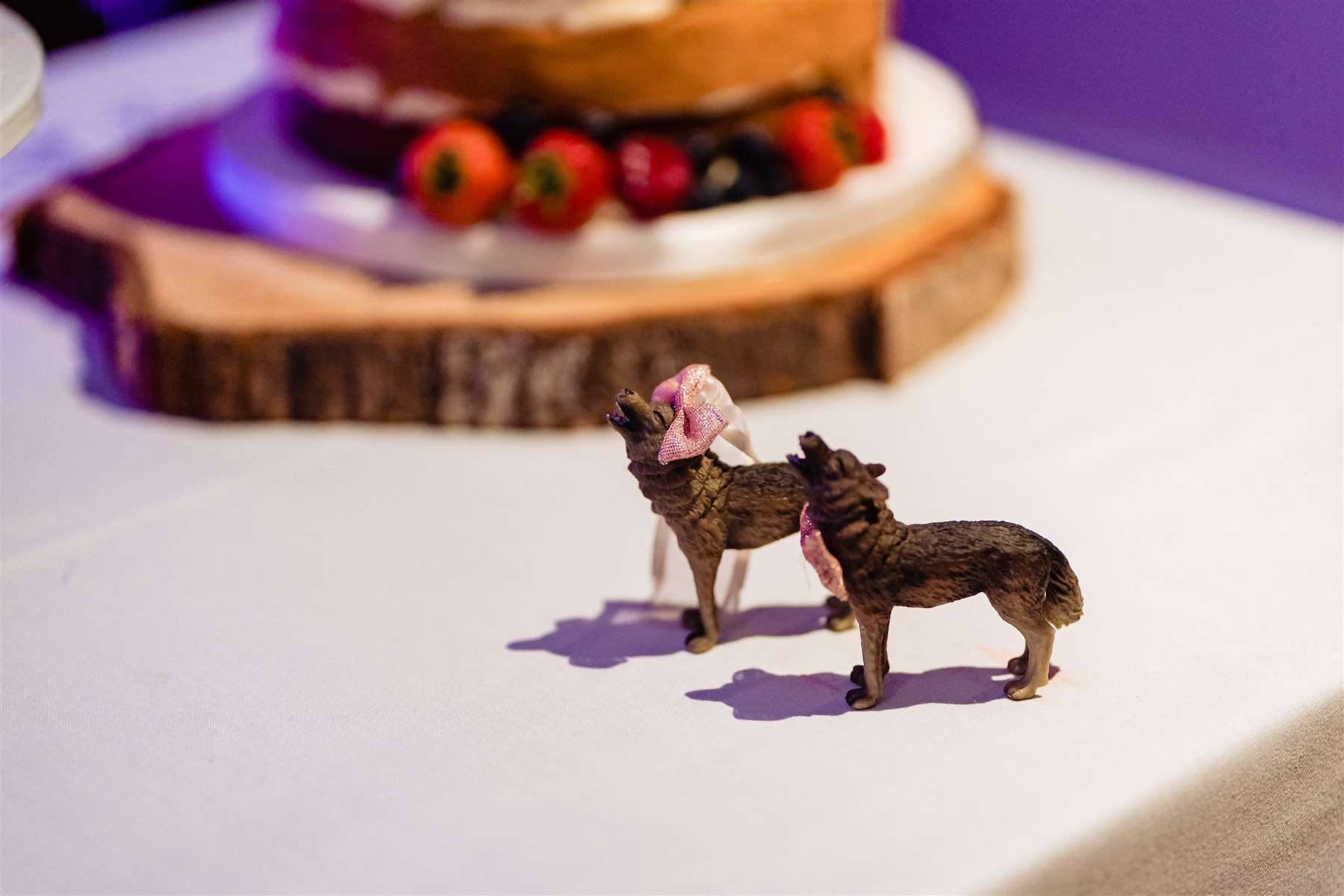 With little wolf cake toppers to represent their love of Wolverhampton Wanderers and a dancefloor bouncing to pop punk classics, Sarah and Nick stuck to their plans of having a day that truly represented them. Sarah advised future engaged couples, "Your love and happiness should be the most important thing. Don't get bogged down in other people's expectations and just do what you love, with the person you love."