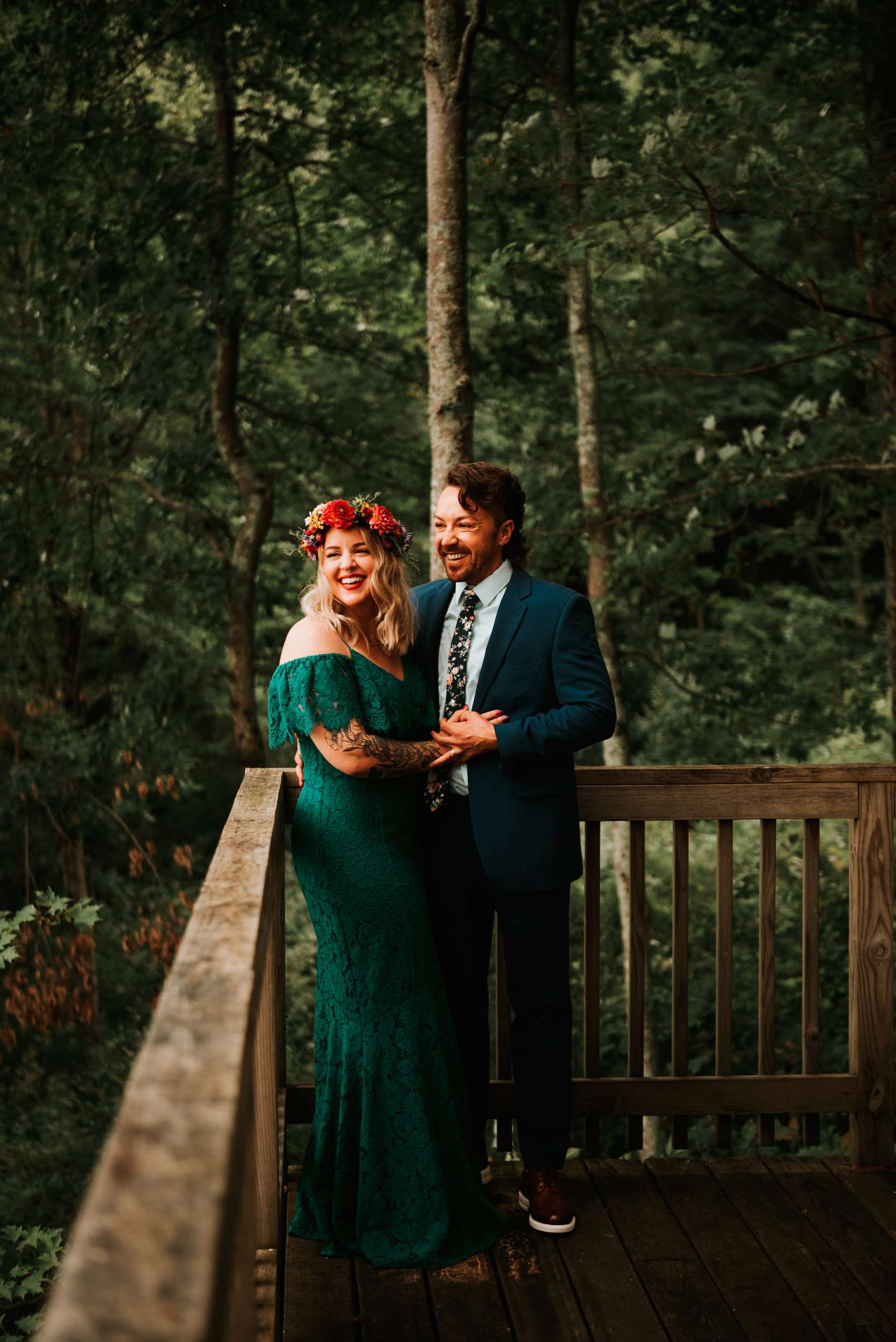 From the camp location, to the bride's teal dress and all the homemade decor, Mareika and Jaime's summer wedding was a DIY extravaganza inspired by their childhoods. Mareika grew up going to summer camp and Jaime grew up in the rural mountains. Those locations are where they've felt most at-home so they wanted to evoke this same feeling with their wedding.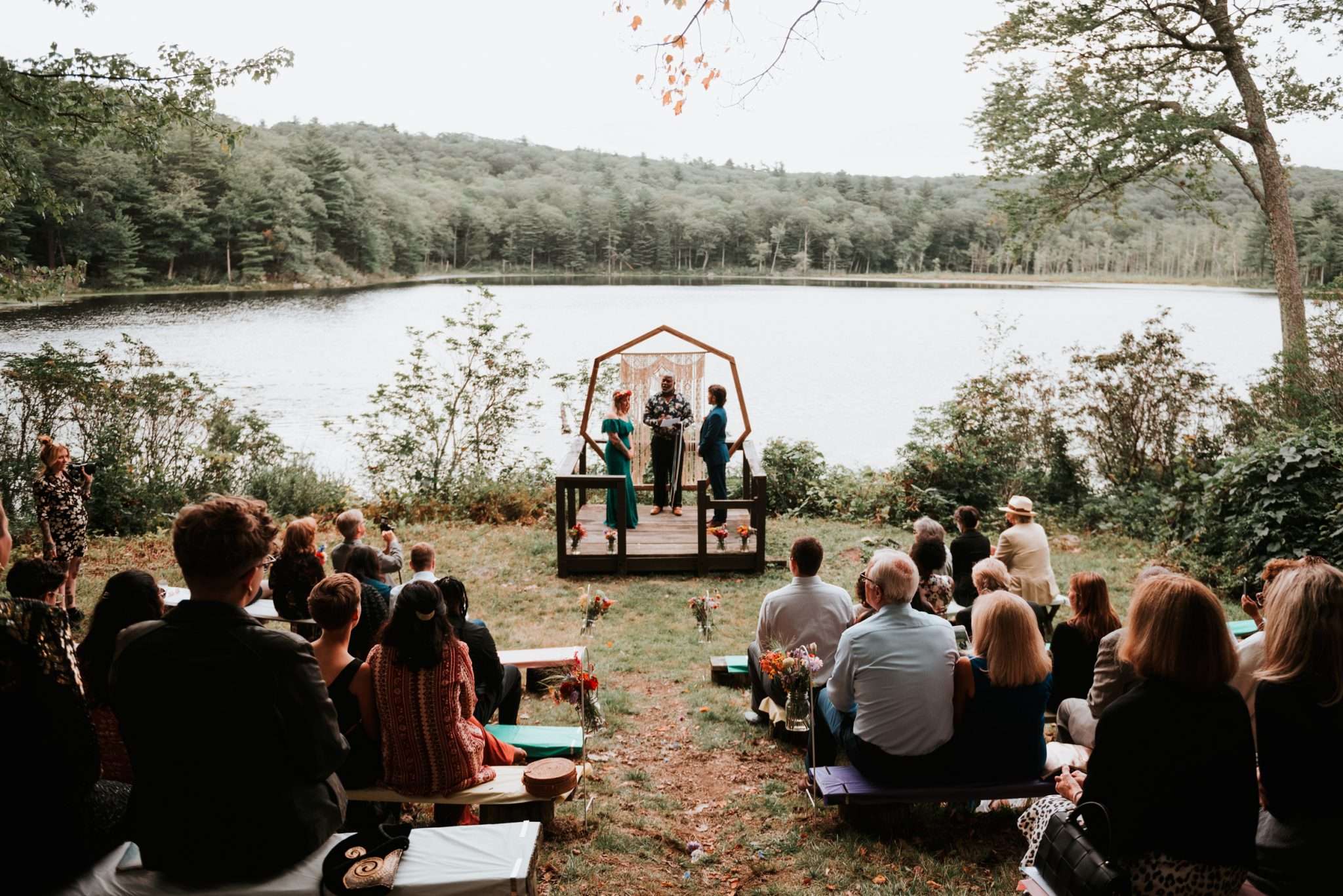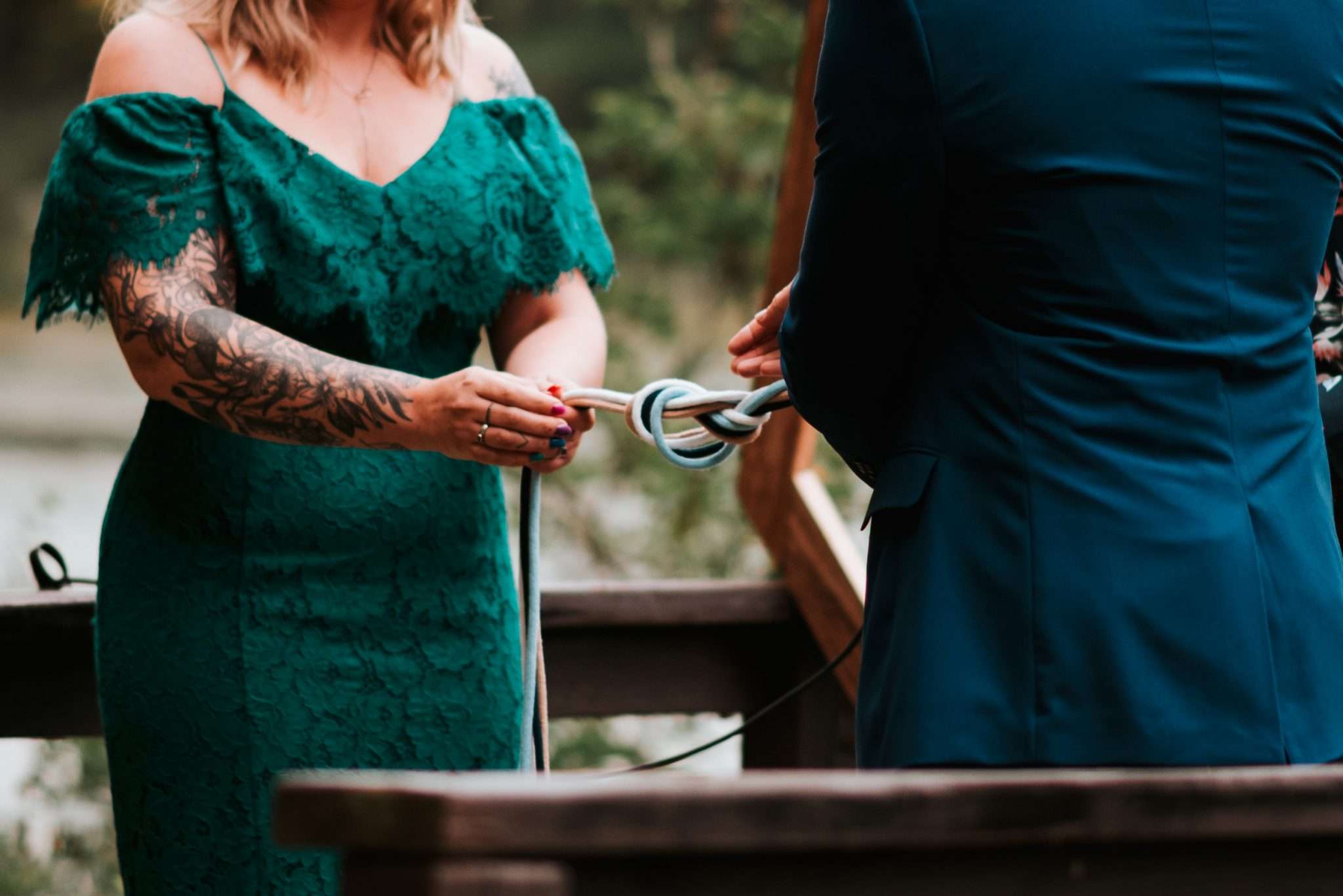 "My spouse and I are queer (me, bisexual; them, nonbinary/trans) and we definitely did our best to queer our wedding!" wrote Mareika. "Our wedding location was really unique. It's a rustic working camp for kids and only has about three weddings a year. It's gorgeous and has the original structures from the 1920s. The pond is completely private, so our guests and we were able to swim, boat, fish anywhere."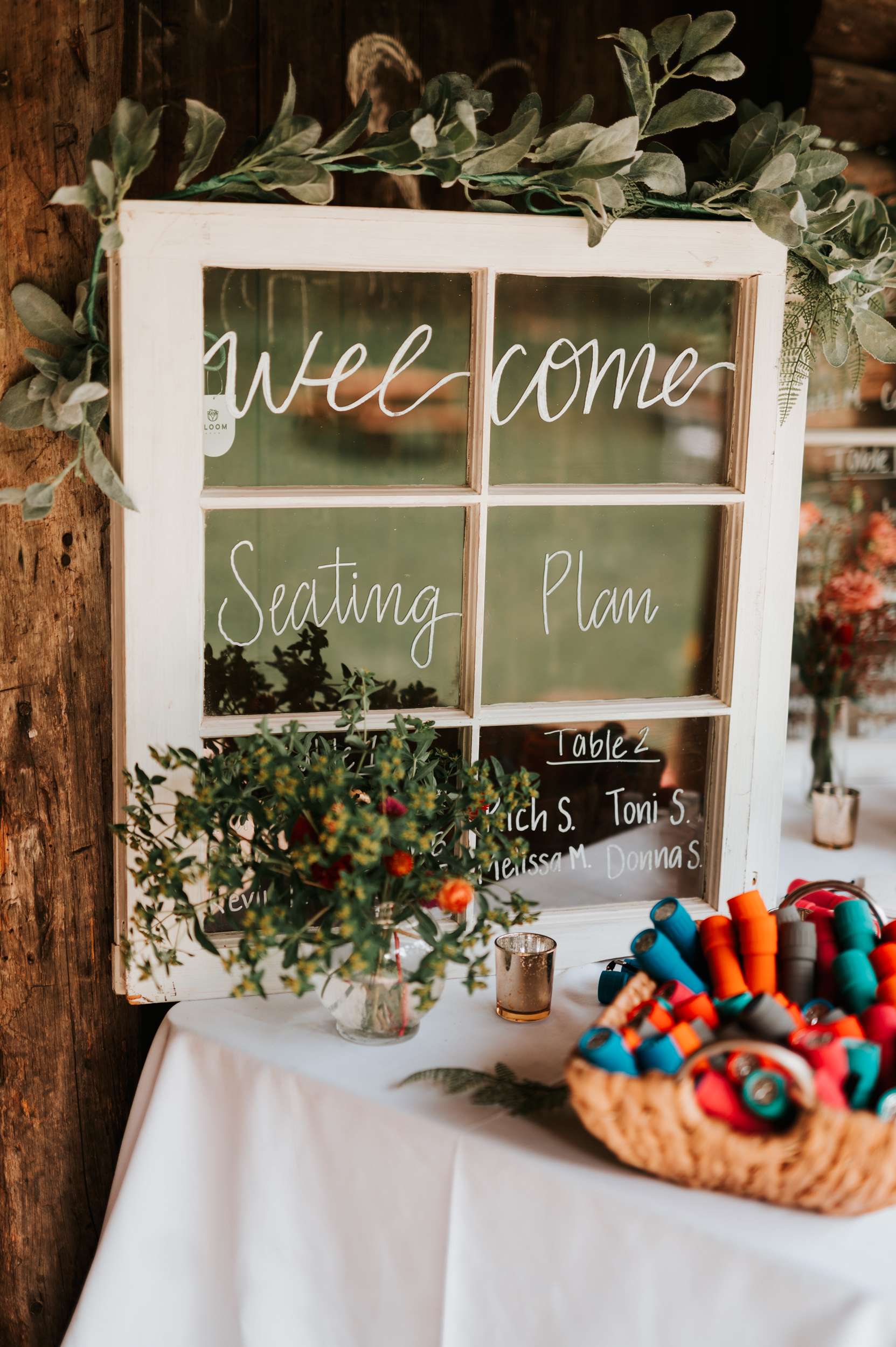 They made a flower curtain for photos and macrame ceremony arch themselves as well as all the stationery and signs. The flowers were bought in bulk and put together by the couple and their army of helpers the night before. Their handfasting ceremony was led by a friend and took place right on the water.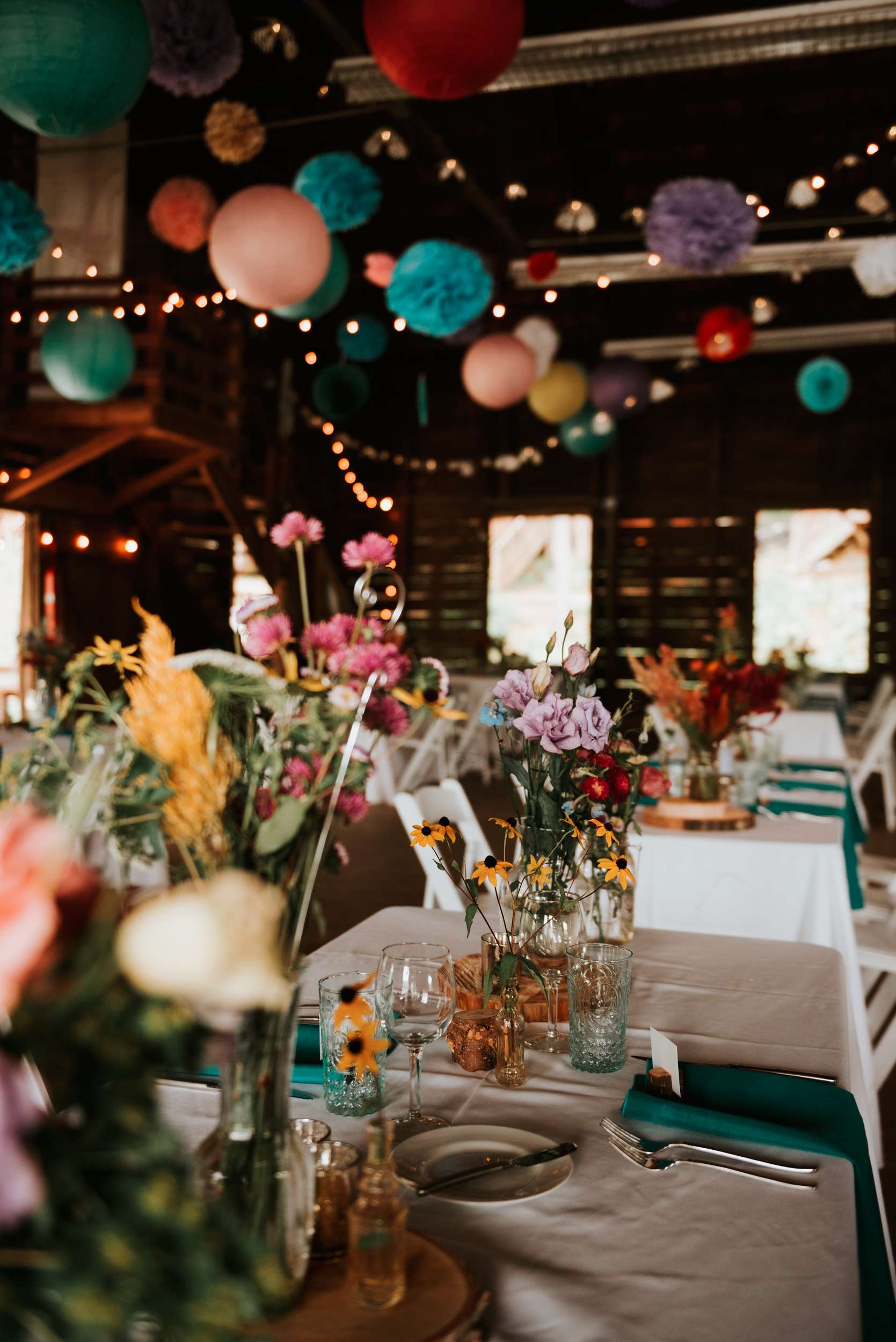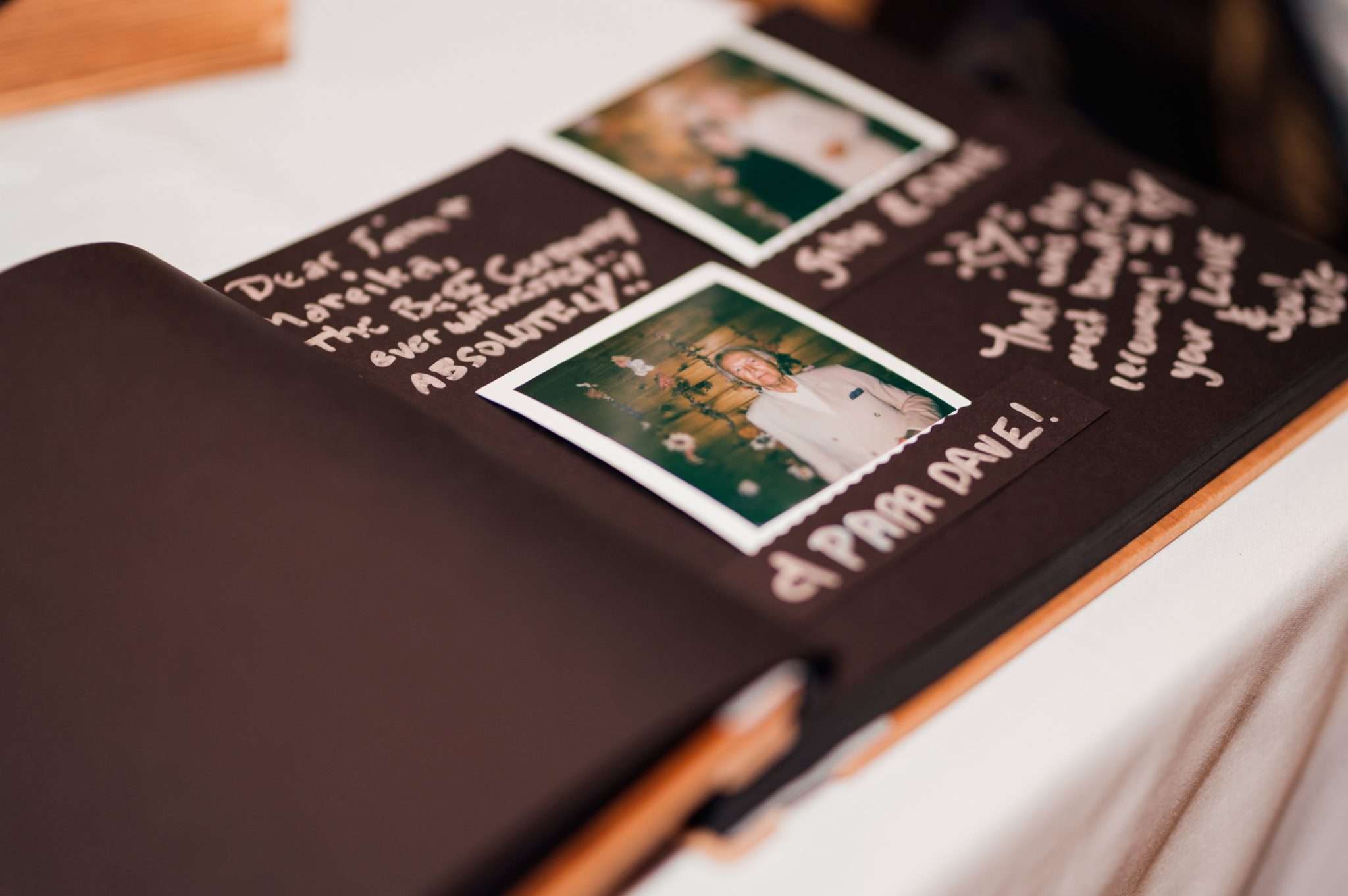 They walked down the aisle to I Found A Reason by Velvet Underground and they wrote the entire ceremony, including their vows, themselves. "Both of us cried and laughed during the vows", Marieka continued. "And at the big moment was when our officiant looped the ropes for us, we pulled, and the knot was tied! After the ceremony, the two of us went back to our cabin and had a little private moment of reflection. We lit a candle and made a little offering. This was a great idea and looking back, a wonderful."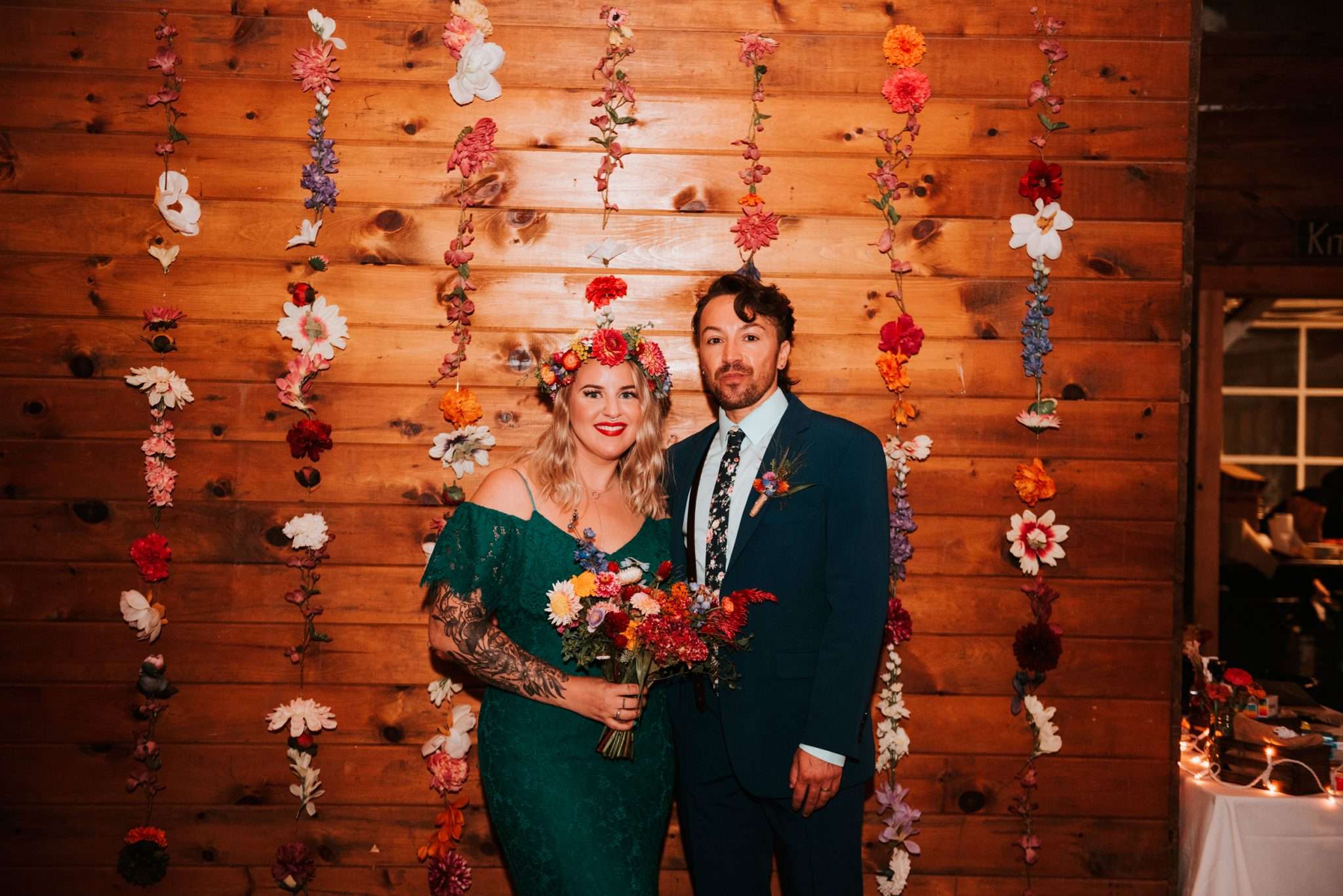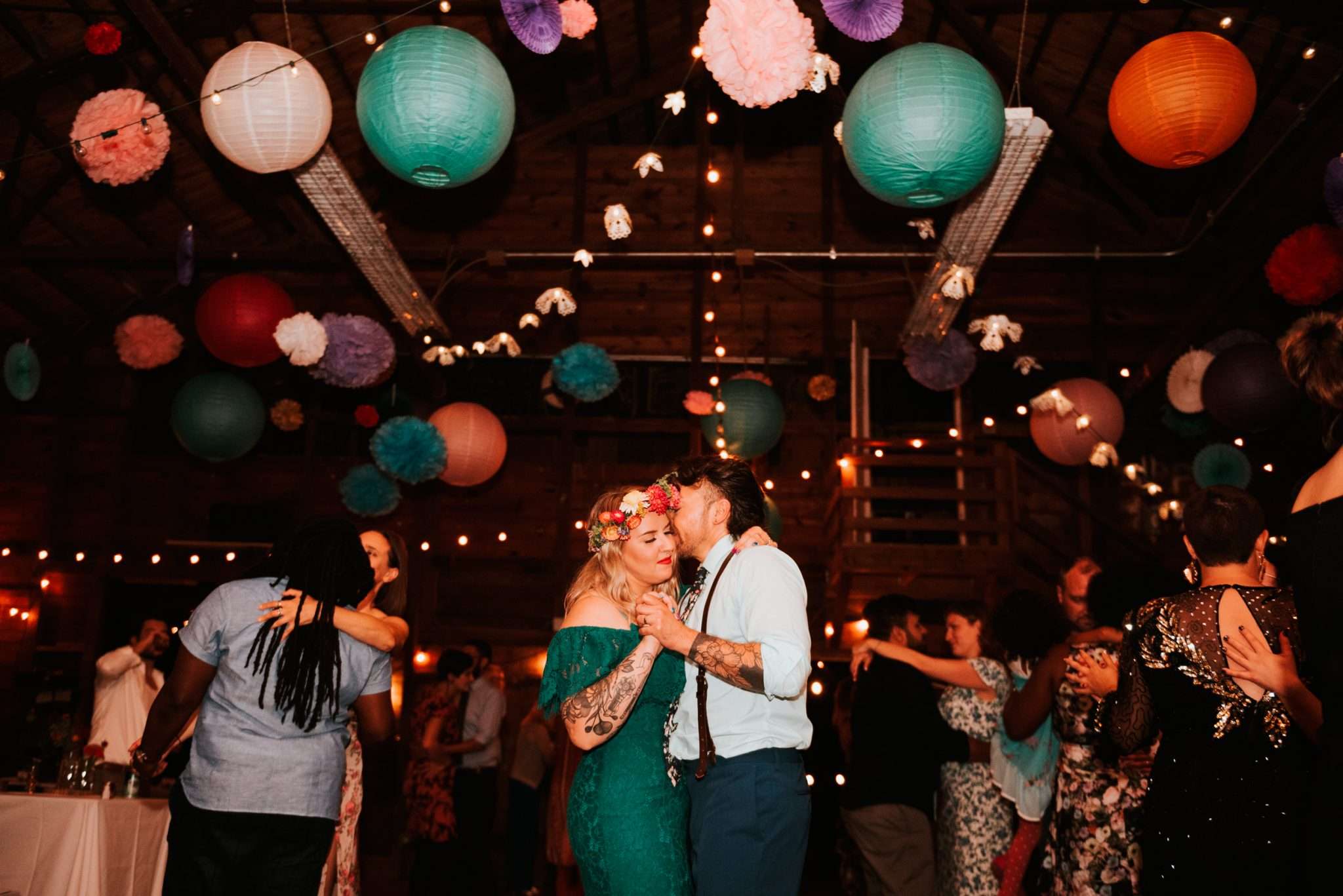 The reception was one huge party where they ate s'mores and danced under a rainbow display of paper pom poms and lanterns hanging from the ceiling. The evening ended with them going night swimming in the pond!
"We hired a wedding planner for the month before the wedding, but in retrospect we should have got a full wedding planner", the bride concluded. "It definitely wasn't worth saving a few thousand dollars to have to plan and manage all the tiny logistics ourselves! We had an entire weekend at the camp to plan, including cabin assignments, Friday night dinner, decorating, Saturday and Sunday breakfast, plus of course the actual wedding itself!! It was really a lot to take on with everything being completely DIY."