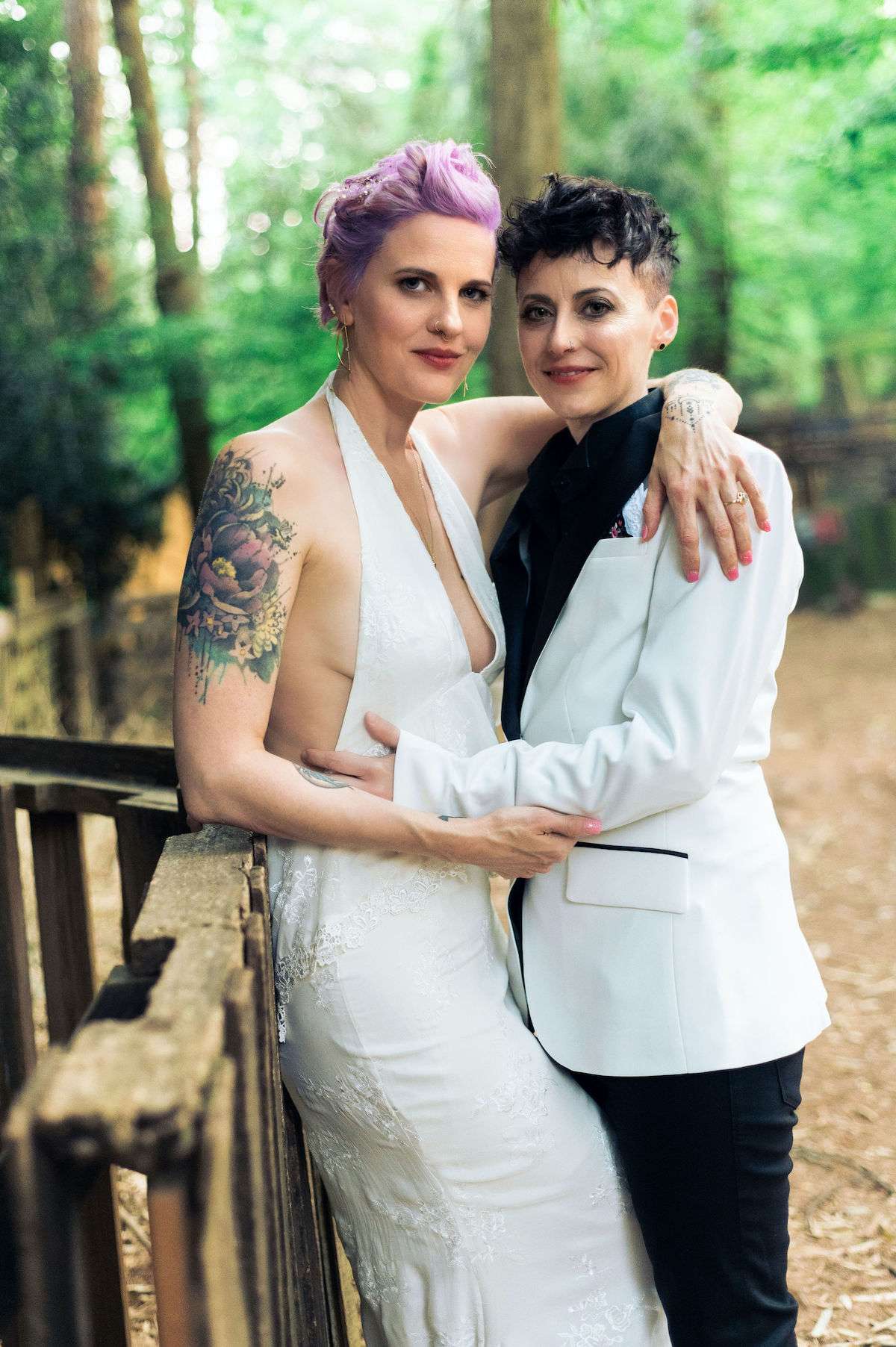 Dating long-distance for 10 months, Helene and Katie planned a unique wedding that brought them even closer as a couple. Surrounded by llamas, alpacas and with a treehouse ceremony, they fulfilled their dreams to have a 'Magical AF' day.
"Planning our wedding connected us as a couple", they explained. "It showed how well suited we are for each other because we wanted the same things and were easy-going and flexible in our decisions."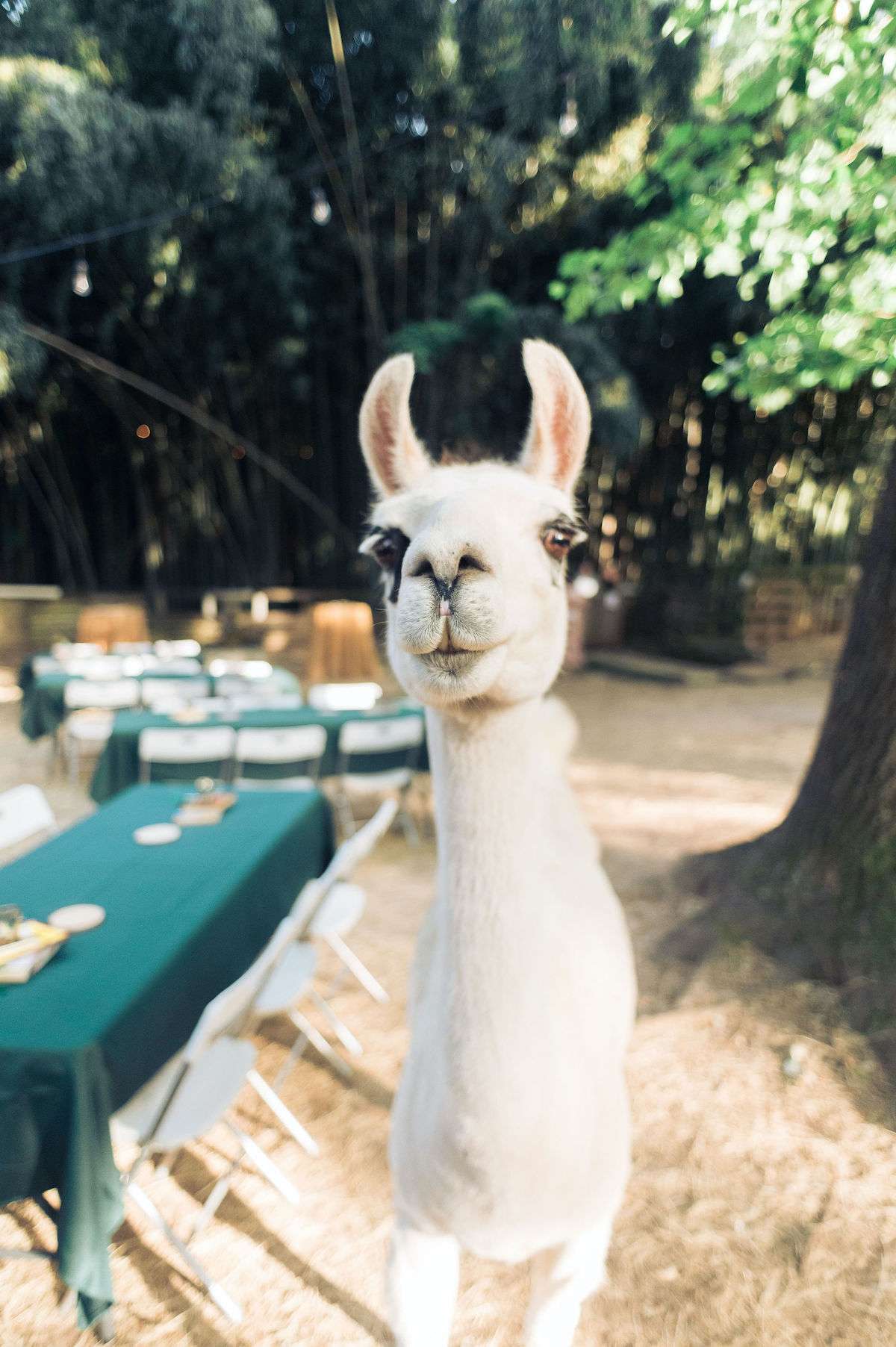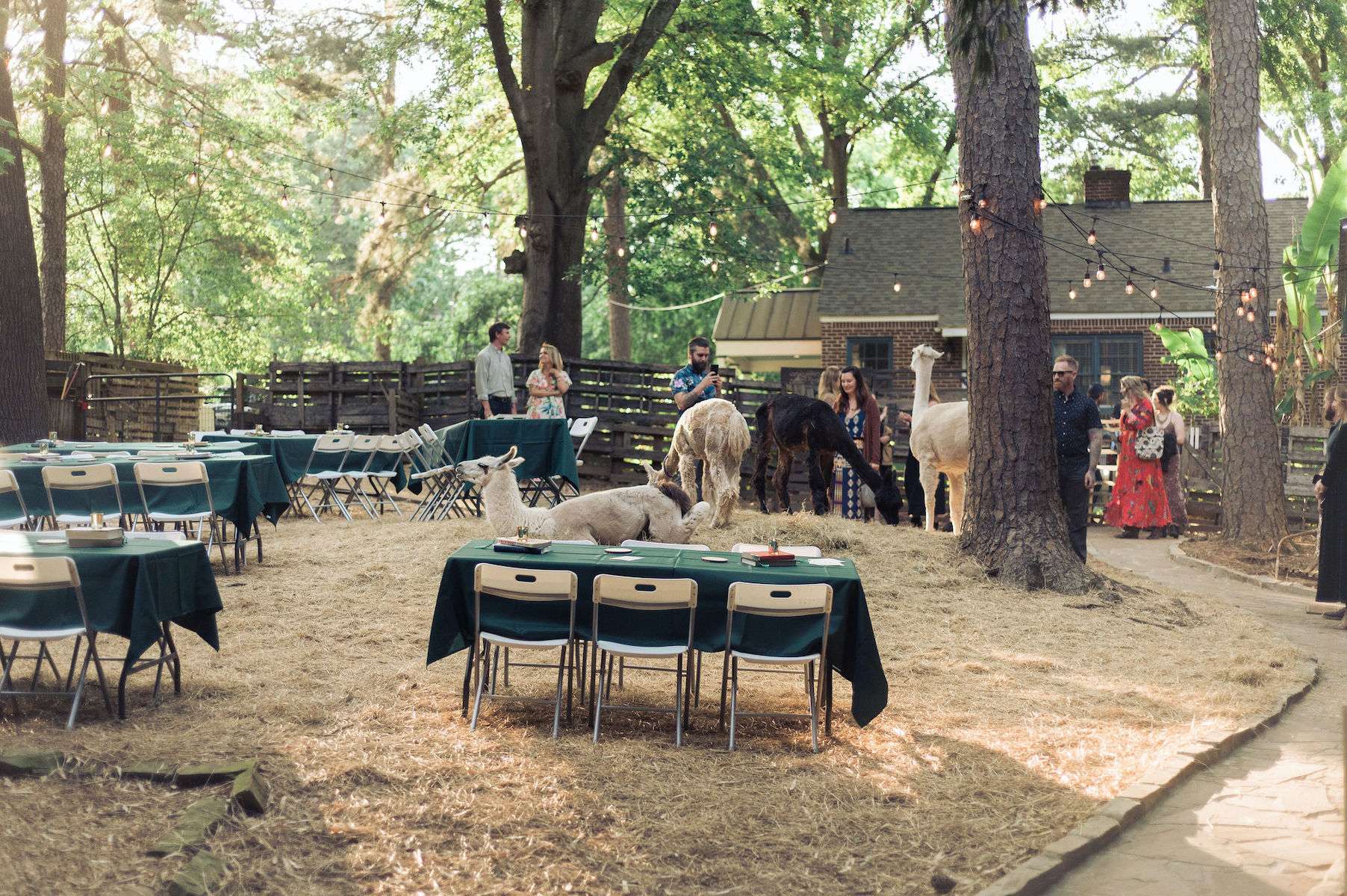 Helene and Katie chose to undertake all the planning themselves, but were surprised at the time commitment required. Helene told us, "We wish we'd have known how time intensive it was going to be to pull the wedding together ourselves. We still wouldn't have used a planner, I don't think that would've saved much time because the amount of decisions to be made are the same, and that adds managing another person to the list."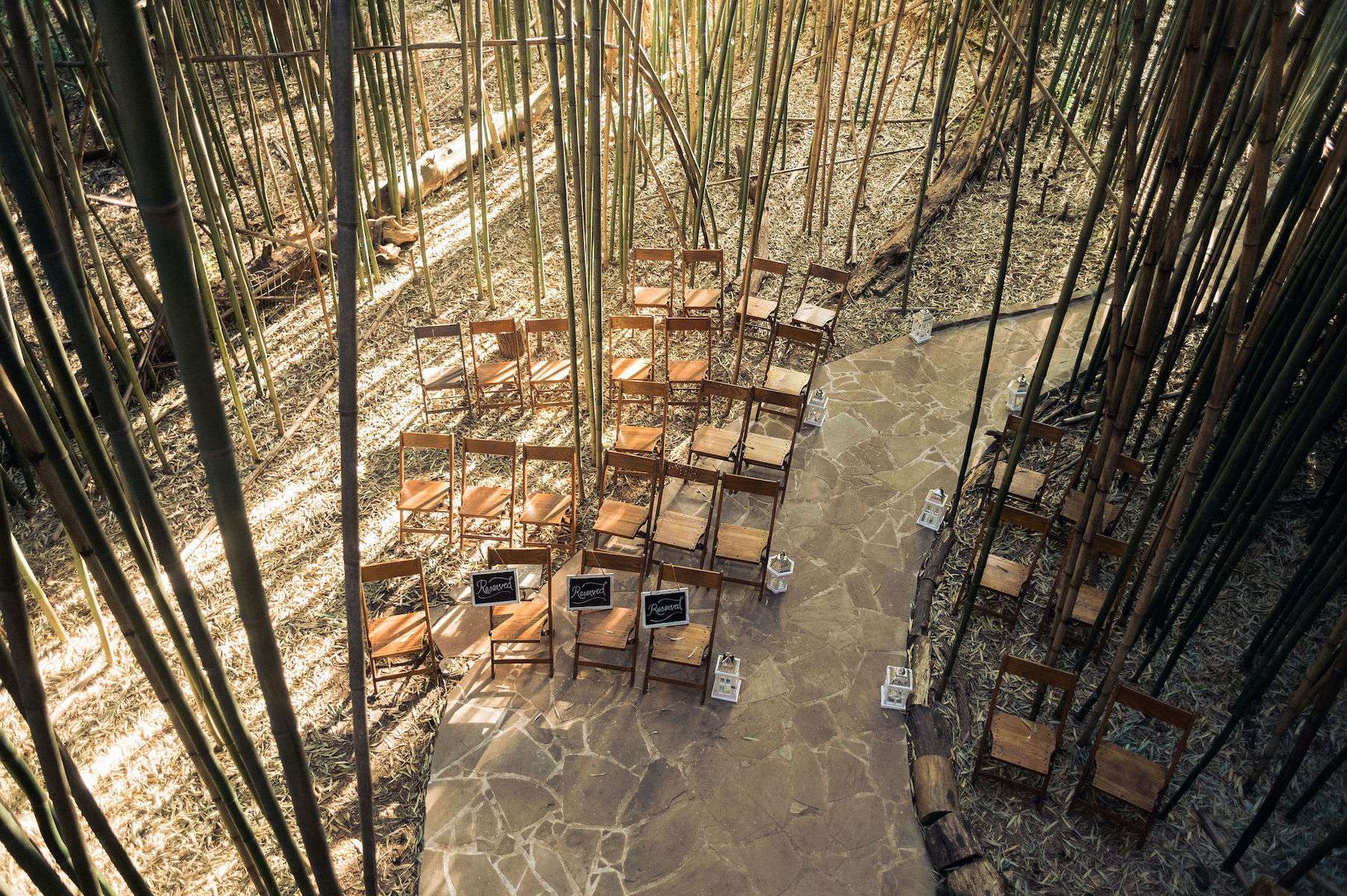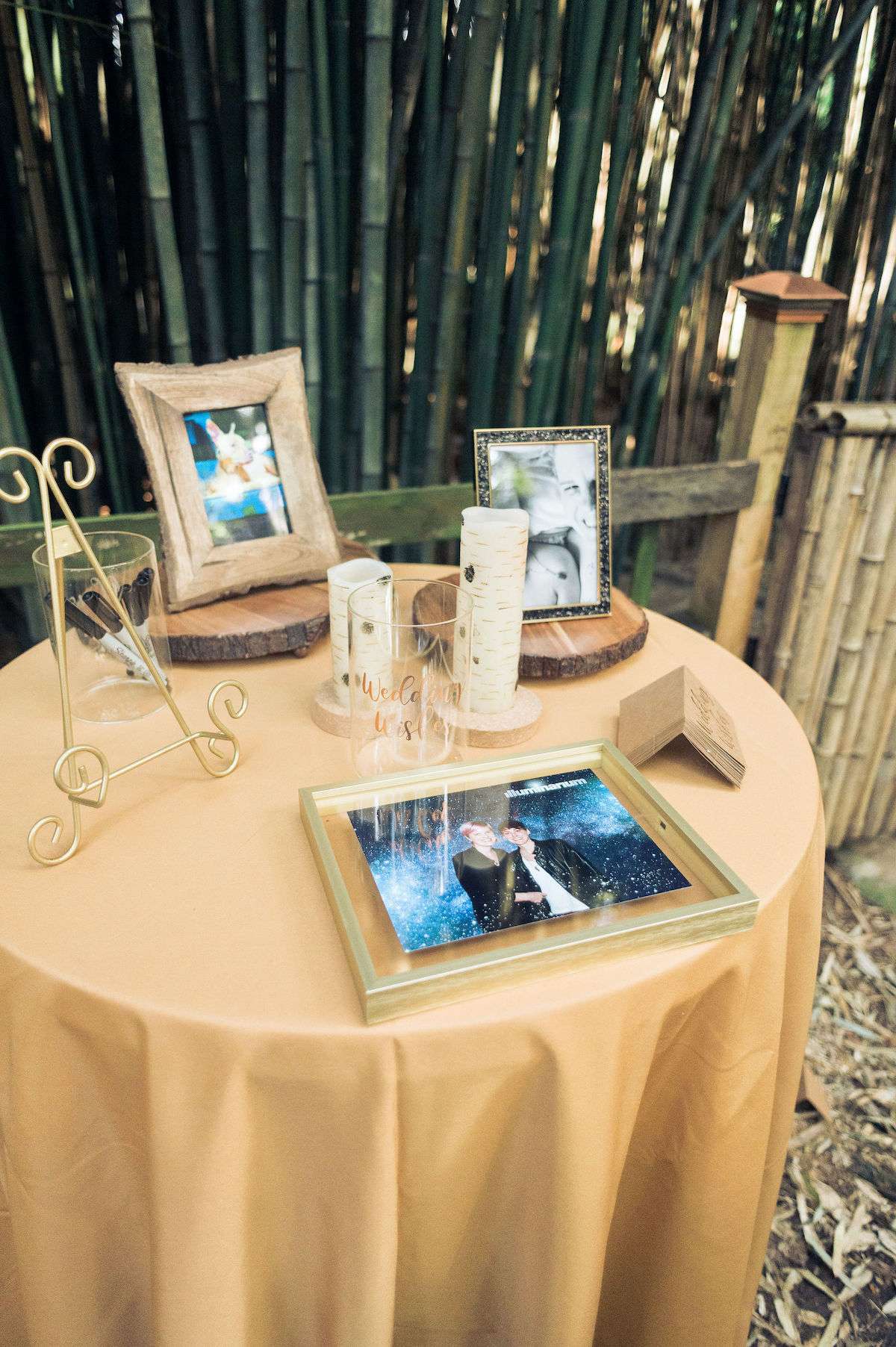 They chose to hold their ceremony standing in a treehouse, which within a bamboo forest. They personalised the atmosphere with carefully chosen songs. Helene continued, "The ceremony began with our fathers walking us down the aisle and handing us off with handshakes and hugs all around. We were so excited when we were walking up the stairs to the treehouse that we barely heard Show Me Love by Robyn played by the cellist. Katie began her vows by passing me prints of her hands and saying 'I give you my hands', an adorable moment since I read palms. I couldn't help but give my friends high fives as we walked back down the aisle and exited the ceremony to Lovesong by The Cure."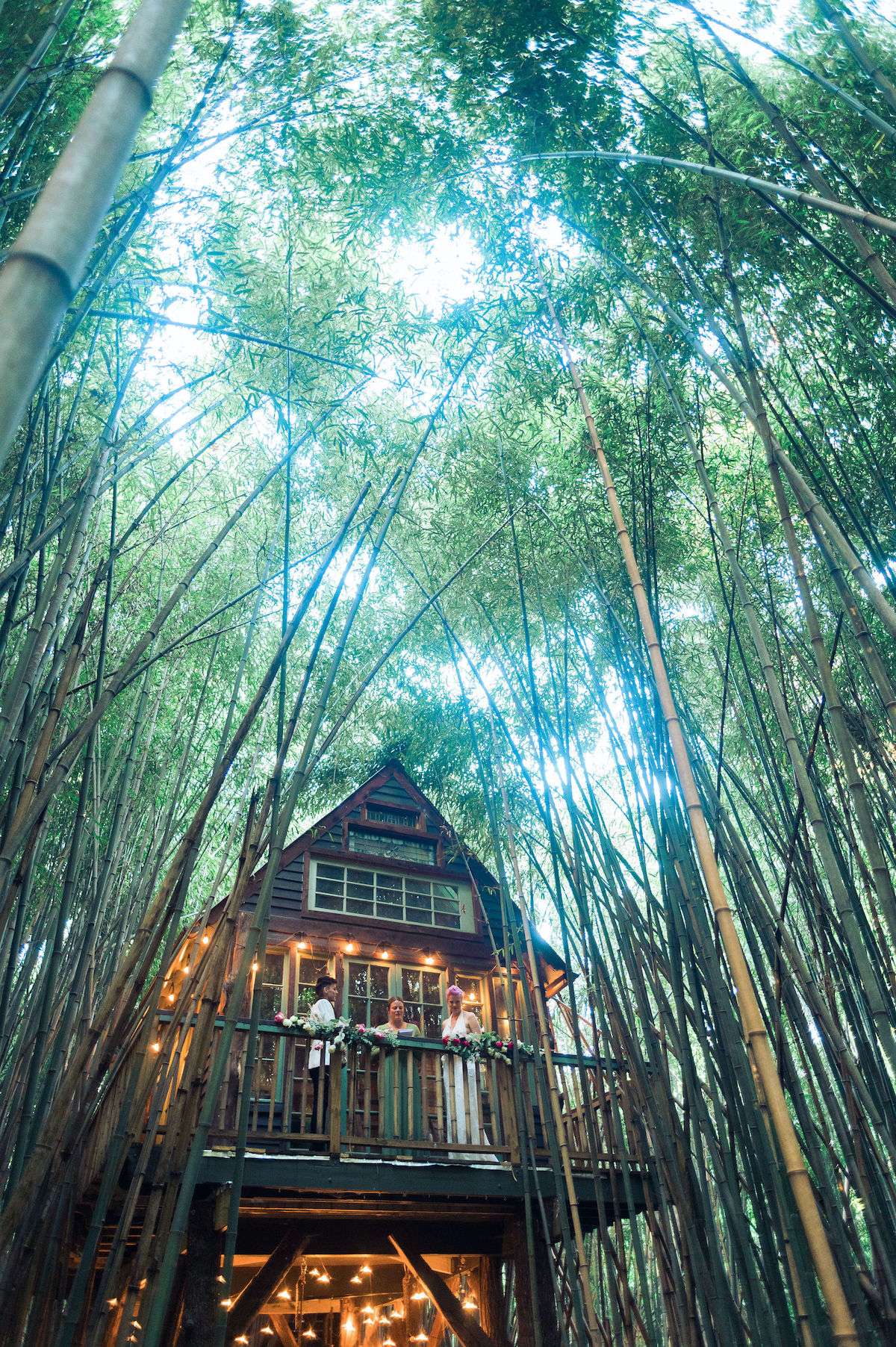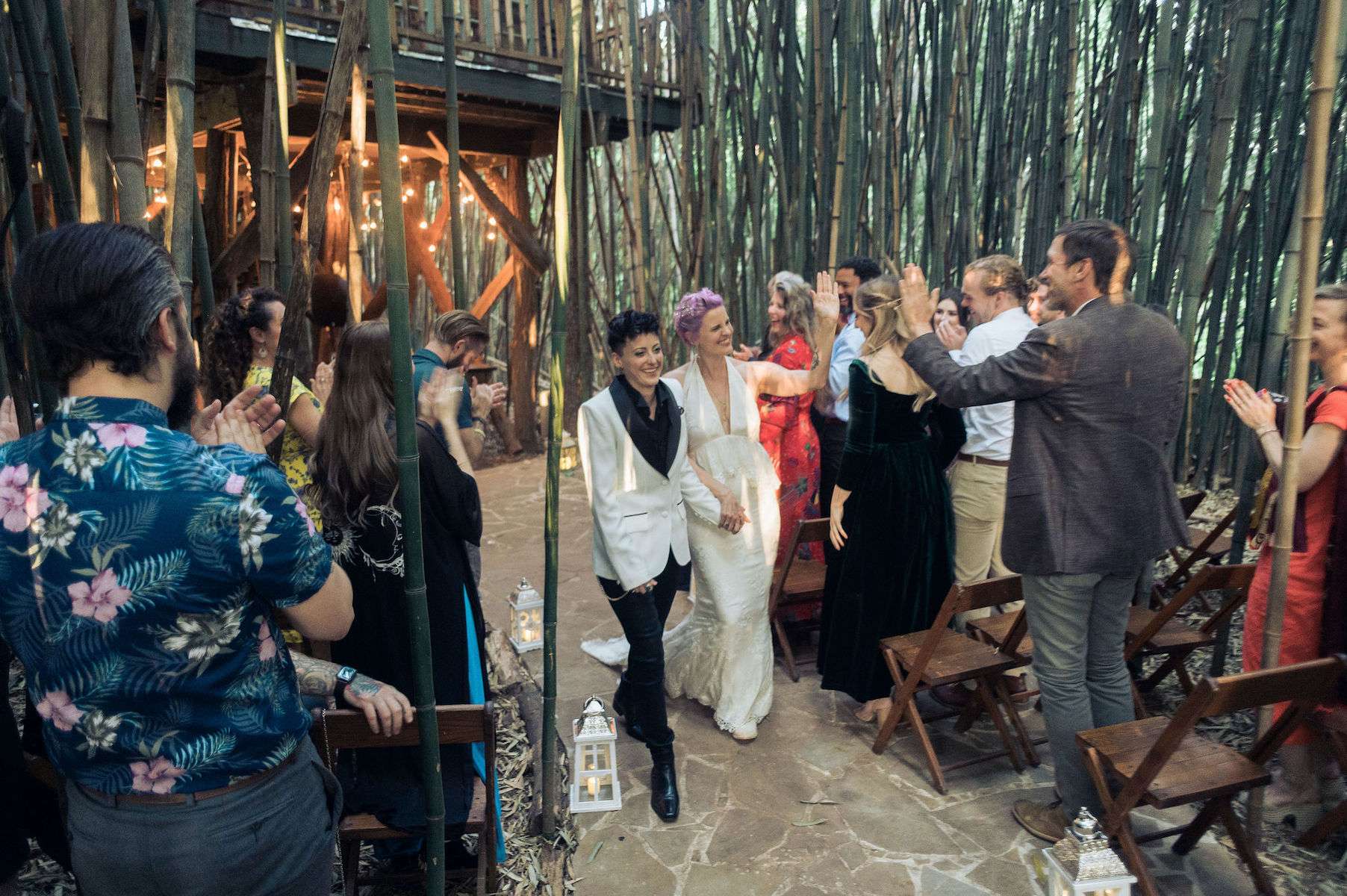 The couple took on a lot of DIY projects, telling us, "The decor was all DIY. The table settings contained lanterns, terrariums, fairy lights and LED candles. We had to be careful about flowers and candles because of the alpacas and llamas. We had curated small stacks of used books the guests could take home if one called to them with custom bookmarks." They also saved money by using friends as their vendors, also allowing them to support their local LGBTQ+ community.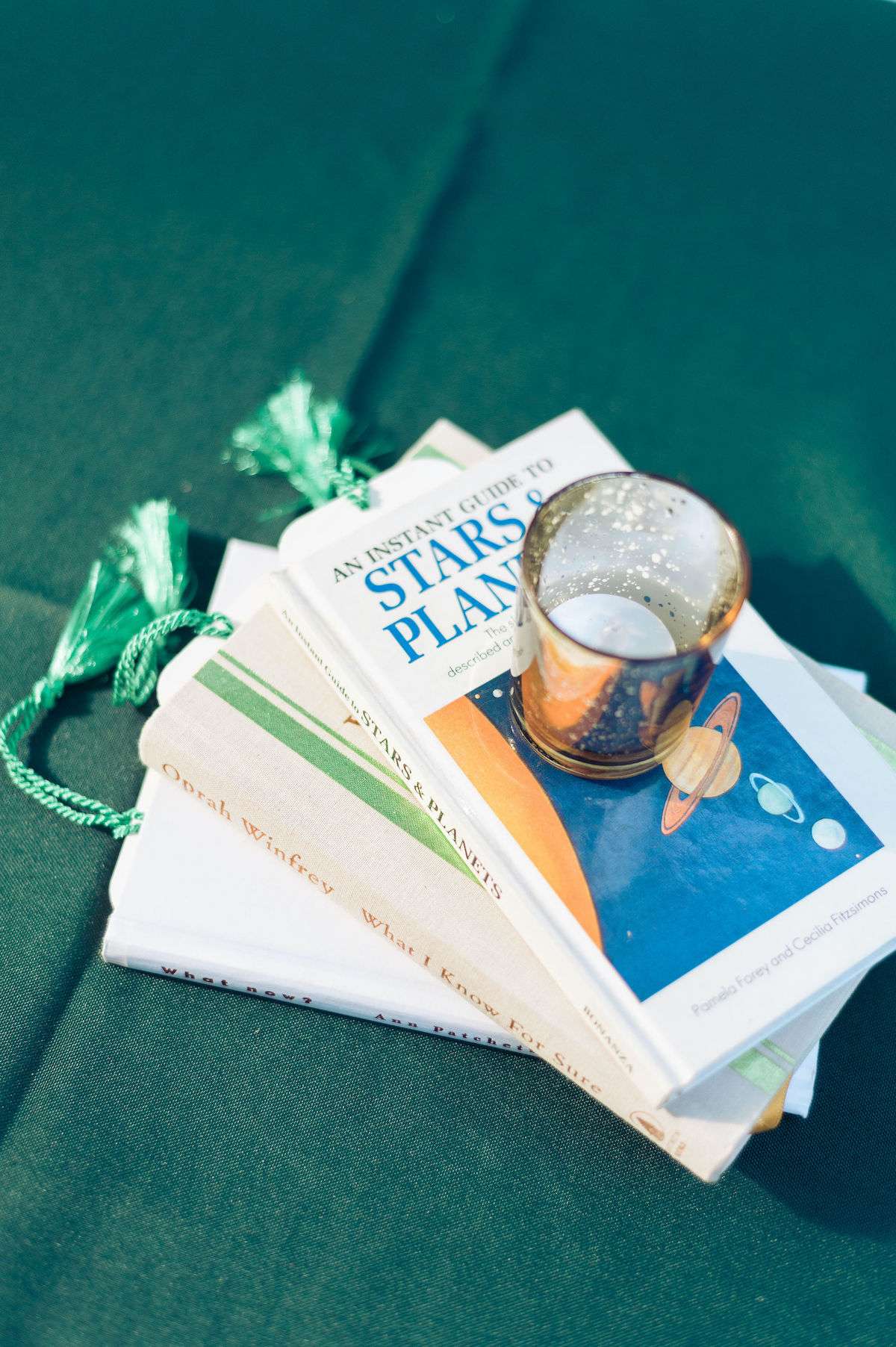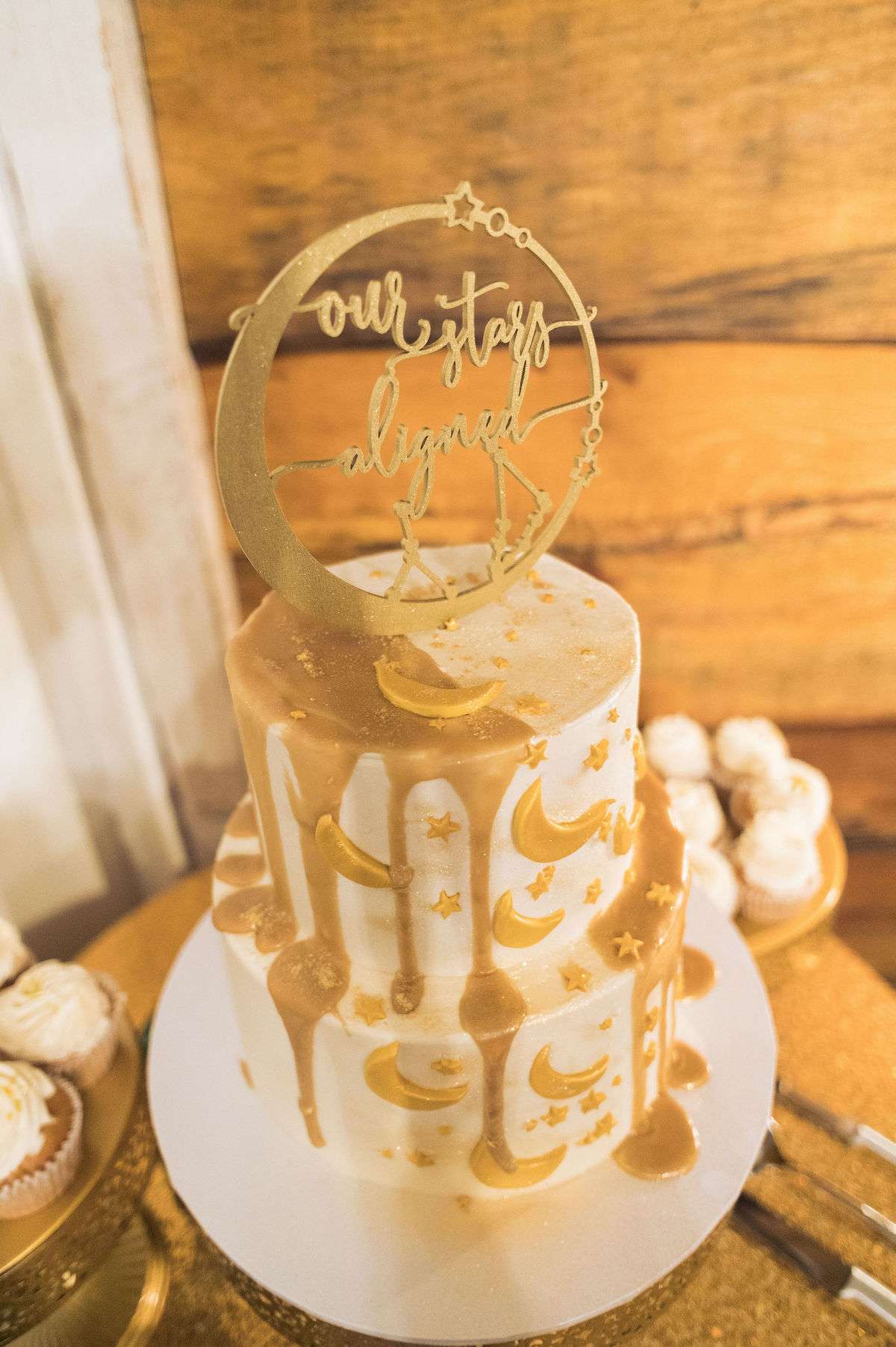 In retrospect, Helene and Katie would have planned a longer celebration. "We had an evening-only wedding – the ceremony began at 7pm, and the venue needed to be empty by 10:30pm. It was way too short of a time to have the ceremony and reception, to say hello to everyone, to feed ourselves, and to enjoy each other. I would have extended the event by two hours."
And they also advised, "If you are a LGBTQ+ couple with family drama, set your boundaries and do everything you can to make it a happy experience for you and your guests. Don't invite the haters!"