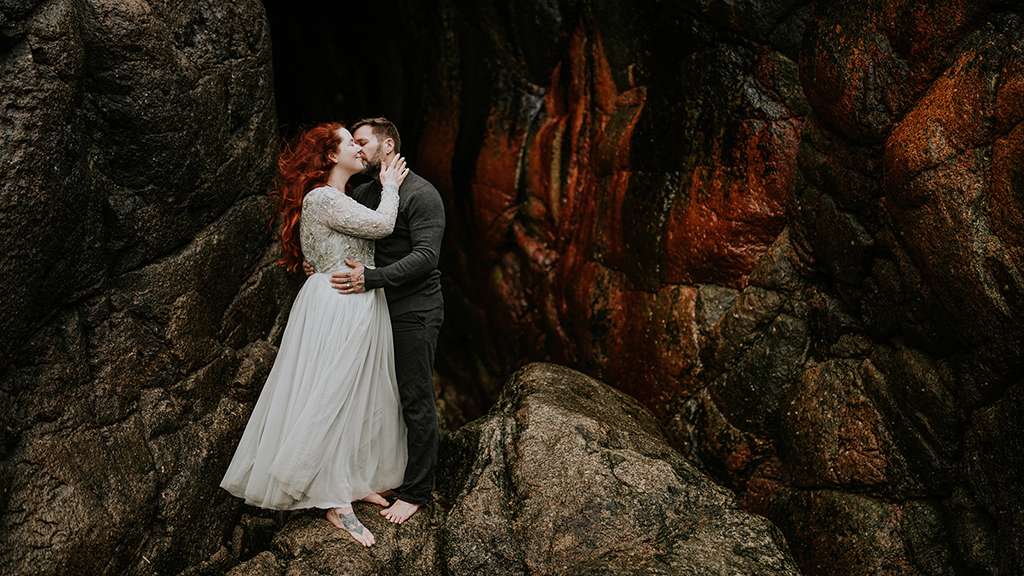 As photographer-duo of both Enchanted Brides and Cornwall Elopements, Jo and Patrick are no strangers to weddings, so when we received this submission in our inbox we knew it would be otherworldly, symbolic, unique and brilliant!
"We loved the idea of a two-part elopement," Jo began. "Our love of nature and the outdoors and uniting our little family in a symbolic and meaningful way was our main priority. We did not want to buy things just for the sake of a wedding or follow a theme or a trend, we just wanted it to be as low-key as possible but still meaningful."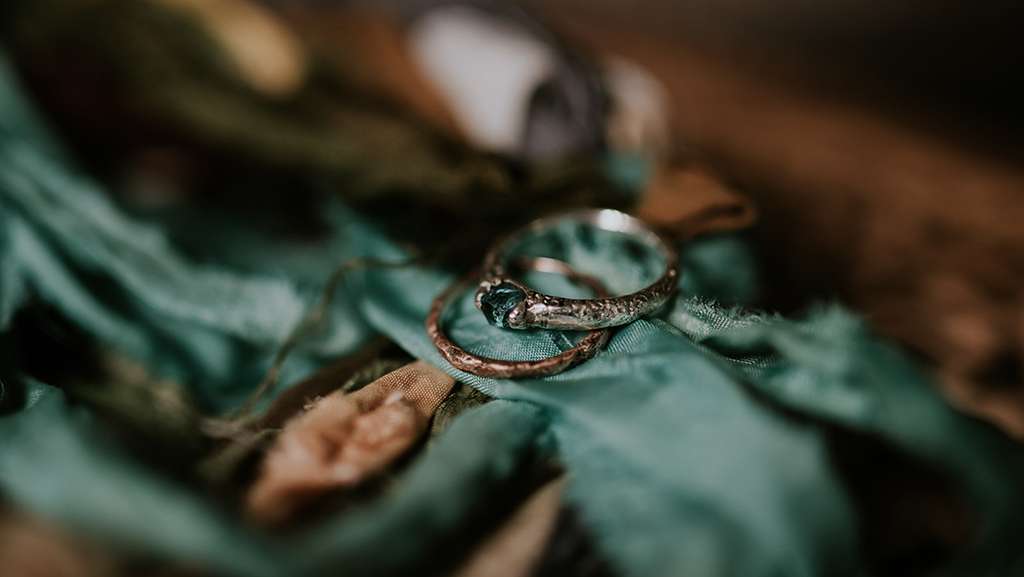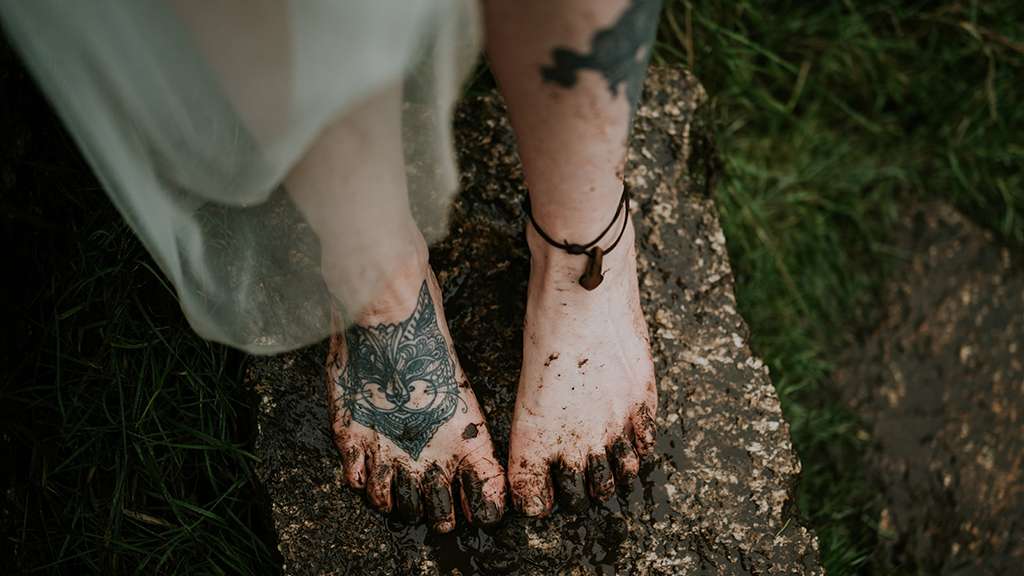 With this in mind, the couple spent around £1500 and planned everything in just a few weeks. "We have seen so many weddings in our time as wedding photographers so we wanted to do something a little different. Also, we find weddings so wasteful, or people doing things to keep other people happy and also all the faff and stress people put on themselves with planning. We didn't want our own wedding to feel like work or something we had seen before. We took inspiration from nothing but everything that just felt 'right' and effortless."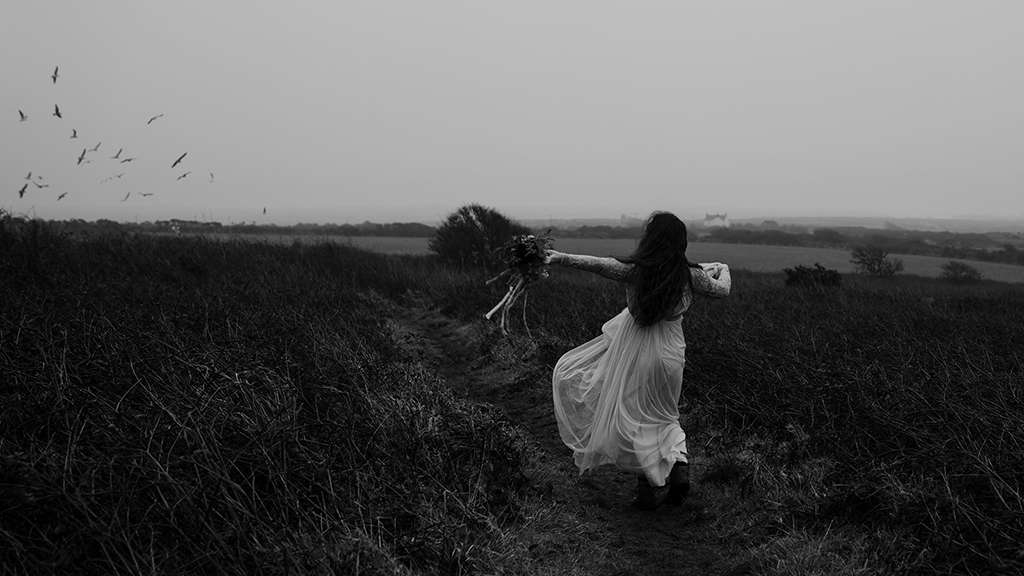 The most unusual part was that they didn't have a date set. "We hated the idea of setting a deadline or certain date, we loved the freedom that came with being able to do it as and when. We knew we wanted to do it over the winter though before wedding season kicked off for us. Our everyday lives are very spontaneous and we love taking risks so this was no exception. We got our rings back from Justin Duance Contemporary Jewellery the night before the wedding, there was a mist forecast for the following morning so we decided fuck it. There also happened to be a full moon called the Storm Moon which seemed very appropriate as there was a storm going on with 30-40 mile winds. We loved the energy of the storm, and the atmosphere and it all just felt perfect and wild."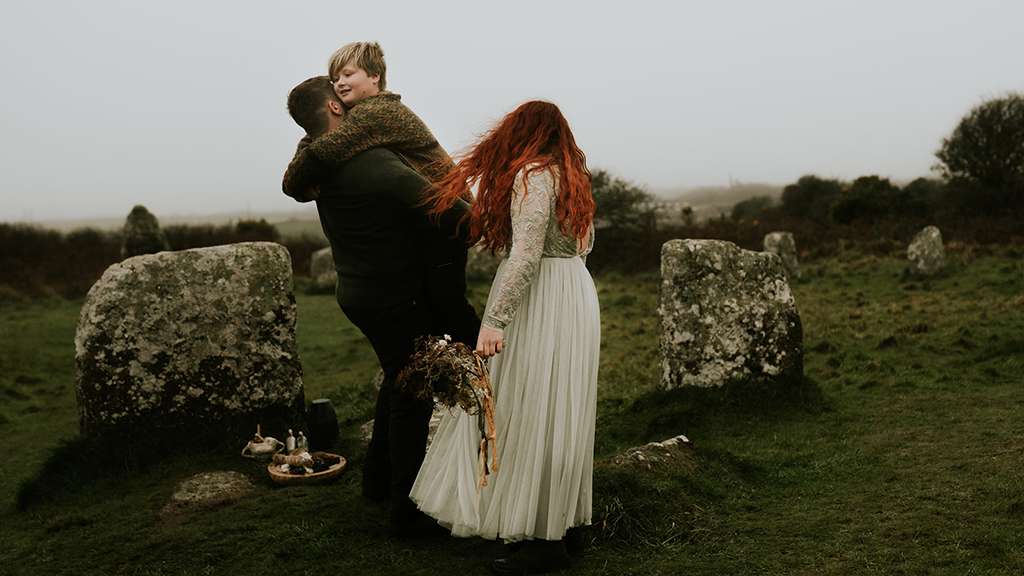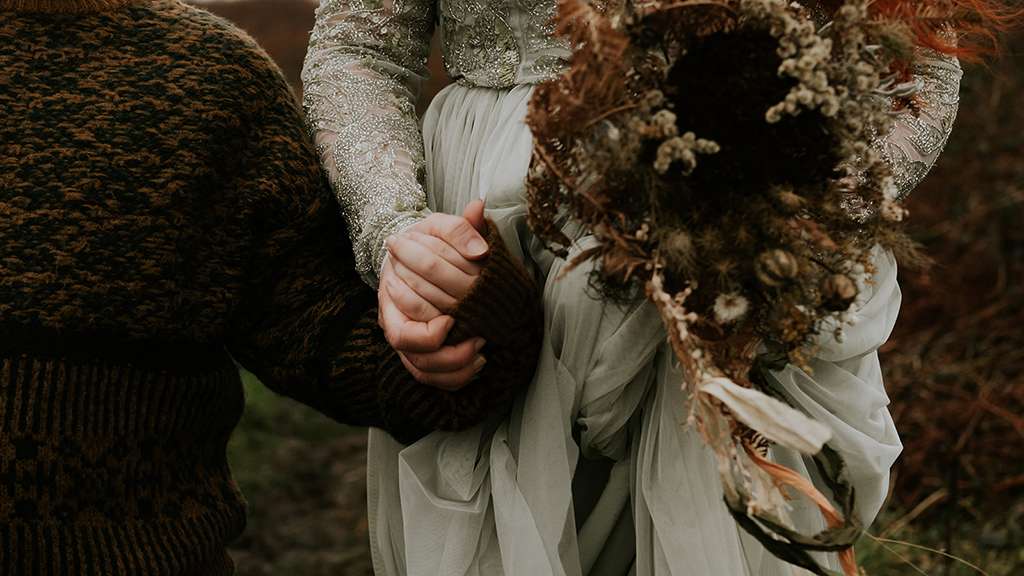 Together with Jacki from Wild Blessing Ceremonies (who happens to be Jo's mother) and Jo's son, the couple headed out at sunrise to their favourite stone circle in West Penwith. "We chose sunrise to avoid being disturbed and we loved the idea to start a new day together and then spend the whole day together delirious and sleep deprived."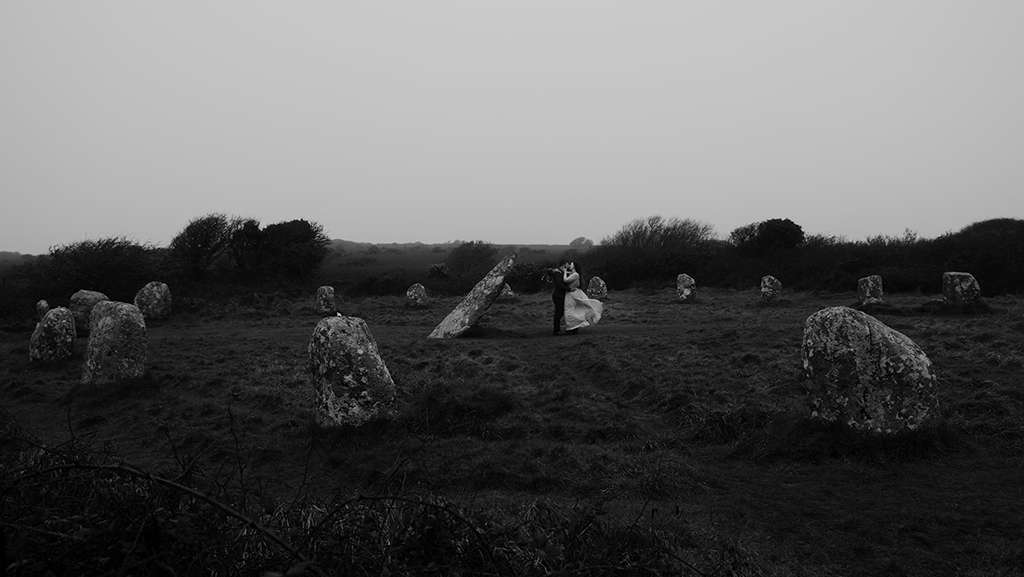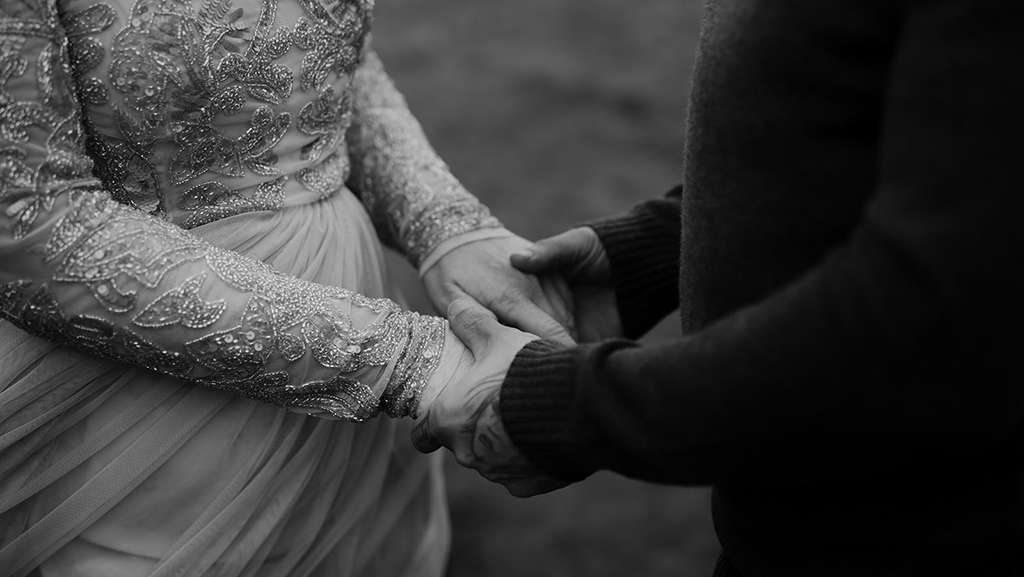 "Jacki wrote us such a detailed and personal ceremony, including such wonderful and meaningful elements that we loved. She found interesting and unique ways to include Keynvor (Jo's 9-year old son) and for the whole ceremony to flow very organically and naturally. Given the early start, the extremely muddy path, the storm, it being freezing and a lively child present she handled the ceremony well and with care. This really was the most important part of our elopement and she made it memorable and special and it is so nice to have a copy and read back over later. She also did us a little mini ceremony we could do alone and read together on our honeymoon in Scotland where we said our vows to one another on the beach."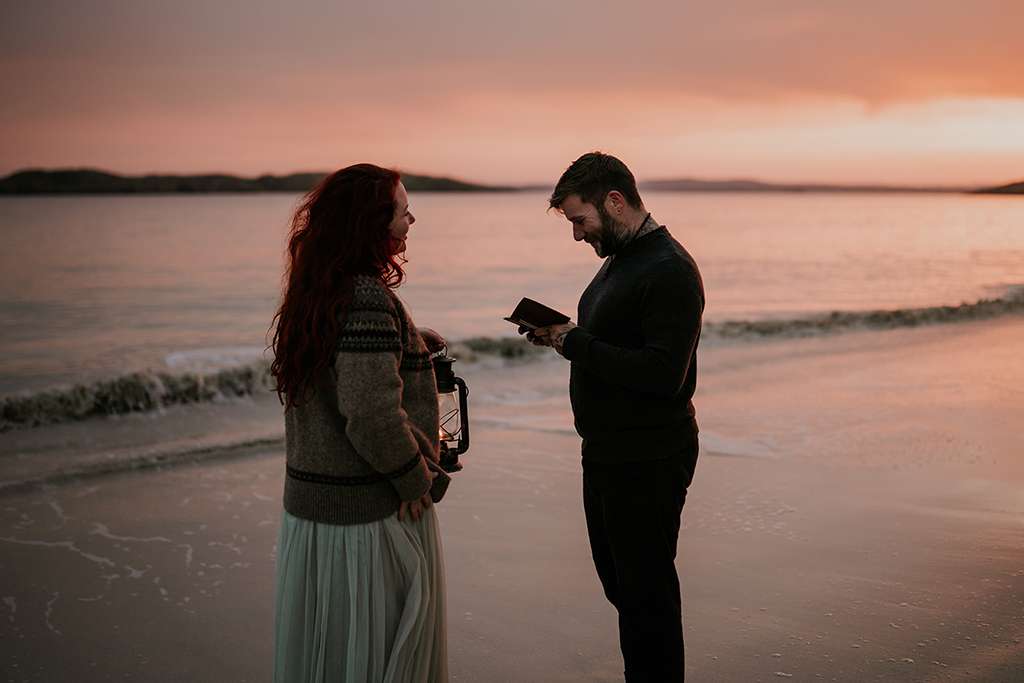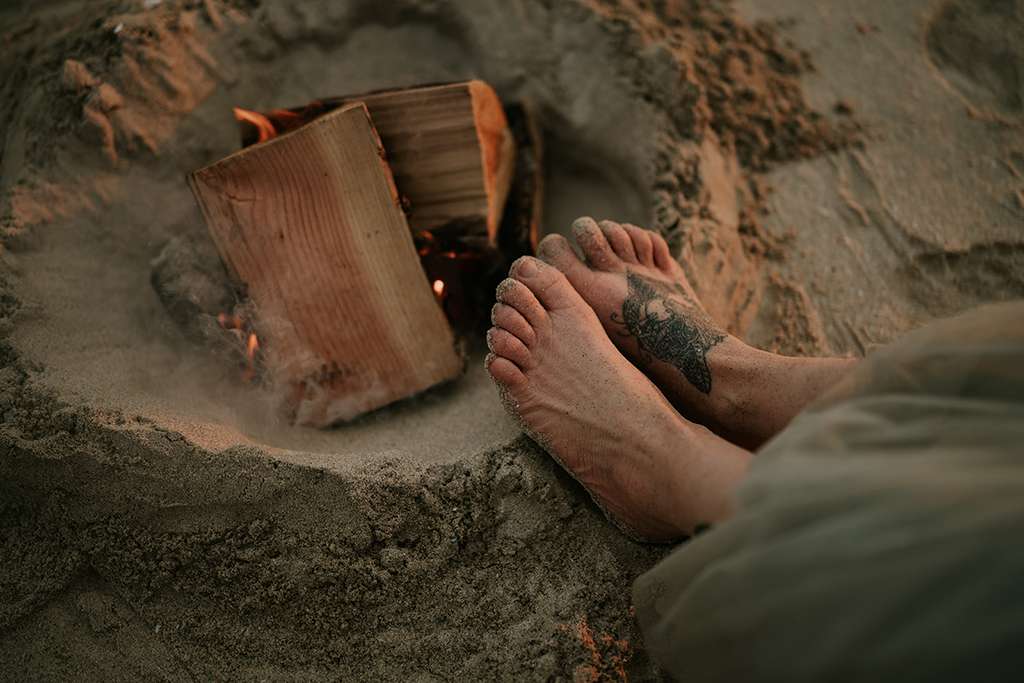 They collected items from all their favourite places that they like to go as a family to use within their ceremony, like little pebbles from the bottom of their favourite sea pools that they swim in, and from their favourite beaches etc and left them as offerings on each stone around the circle before entering. They used recycled Sari ribbons for the handfasting, costing around 75p per meter.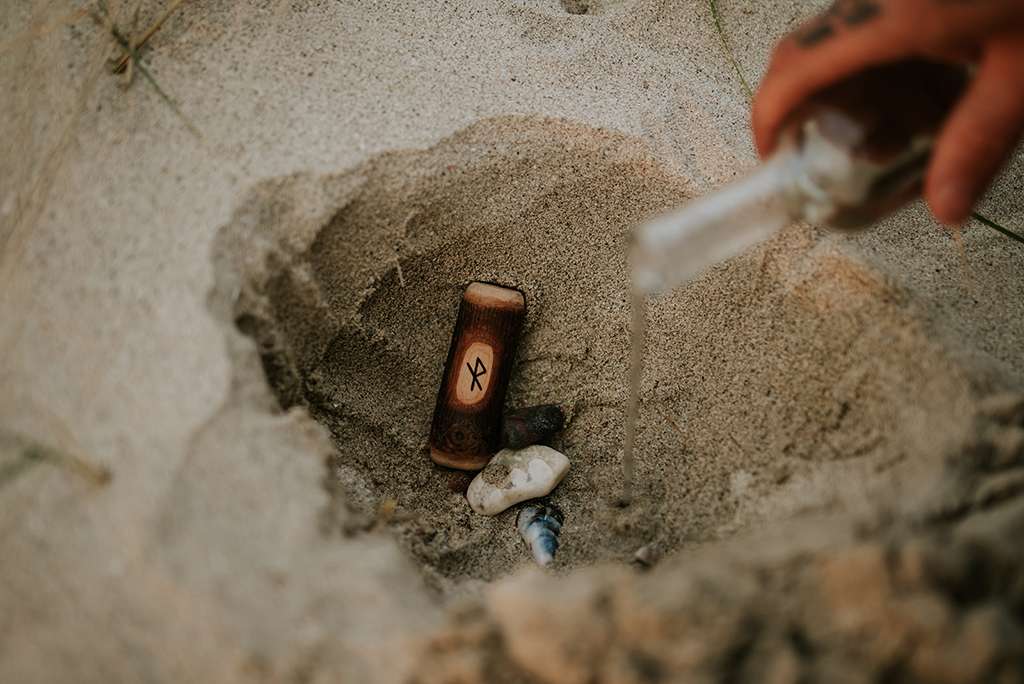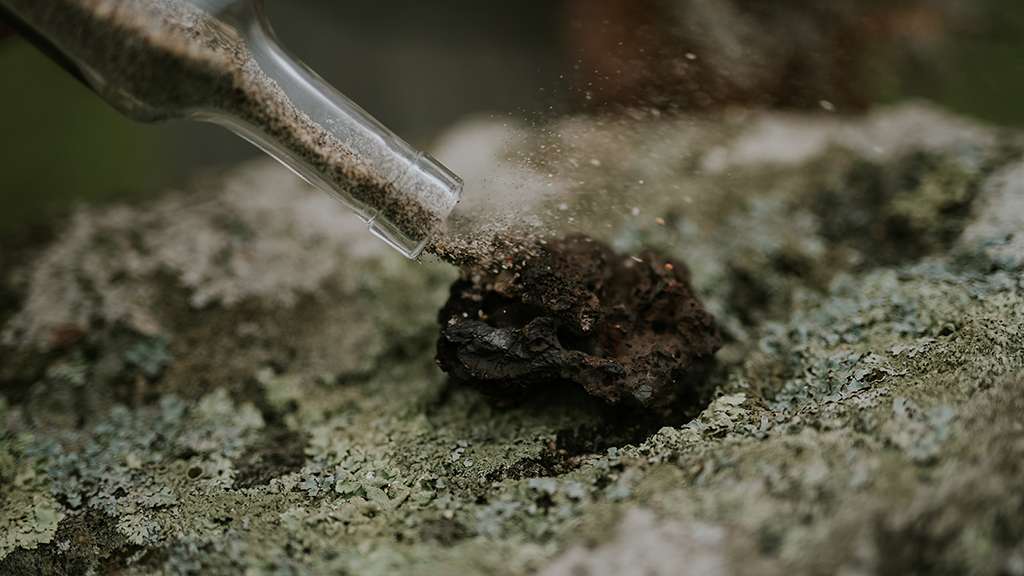 "I know most couples like one cord or one ribbon but we wanted lots to symbolise different things," Jo explained. "Each colour represented a different element, and we love how they all got tangled in the strong winds wrapping around each other. We also left a small ribbon hanging on the tree in the stone circle with our wishes and buried a small rune with our family symbol in the circle."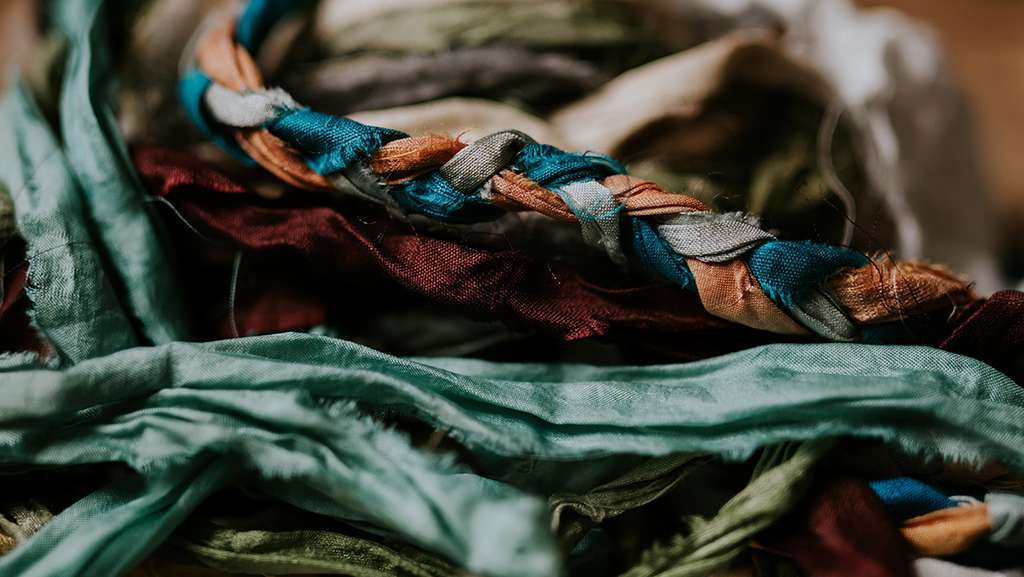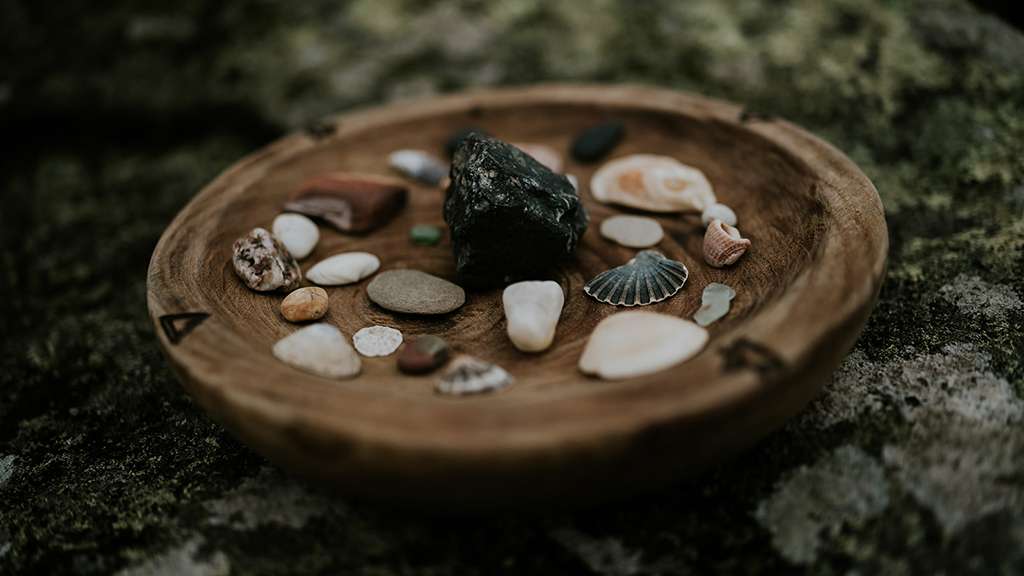 Aside from the ceremony, their rings were the most important part of the wedding planning process for both Jo and Patrick. "We are quite simple and symbolic souls so this for us was a lasting reminder afterwards of our commitment to one another. We loved the idea of sand cast rings from a local jeweller in Cornwall. We collected sand from all of our favourite beaches, tidal pools and from the back of a sea cave under the cliffs where we first met and blended them together in the rings. However, on the first visit to Justin I laid eyes on a ring that had already been sand cast with a gem from Greenland that had been discovered exactly 100 years before I was born and it fitted perfectly and the gem looks like all of the sea pools we swim in, the way it catches the light is so pretty….so I had two rings! Patrick's ring had wood placed in the back from the roots of a tree from woodland where he played as a child in Germany. His ring was rough and also inspired by the Cornish coastline. We love that each one is imperfectly perfect and rough around the edges like us."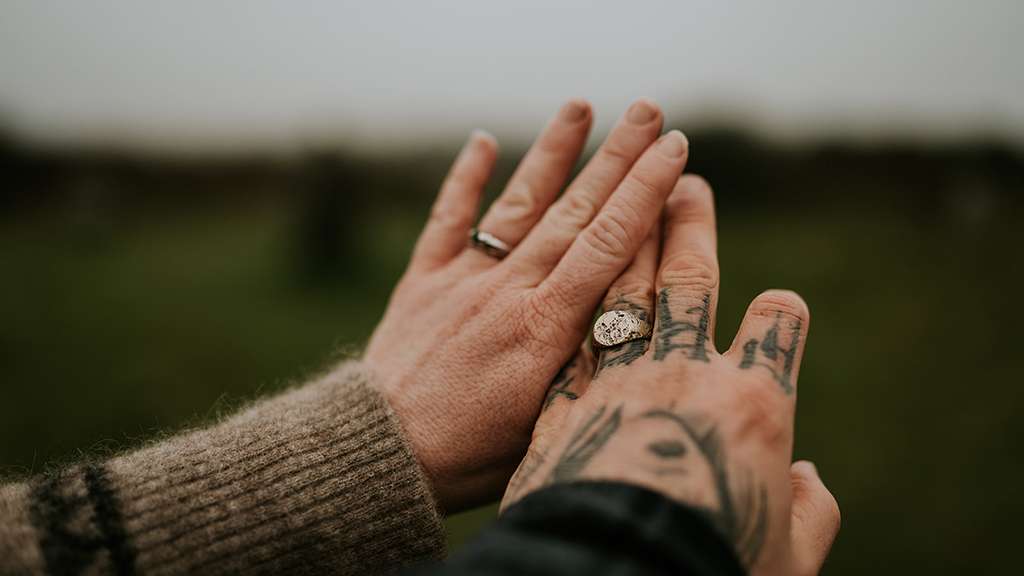 "Sometimes I feel people get too caught up in pleasing others and the commercial aspect of a wedding day," Jo concluded. "Couples put too much pressure on themselves for it to be the best day of their lives. We didn't want any of that pressure or for anything to feel forced. We loved how simple it all was, how it all magically fell together without even trying. We plan to renew our vows every year somewhere different around the world to keep our fire burning."