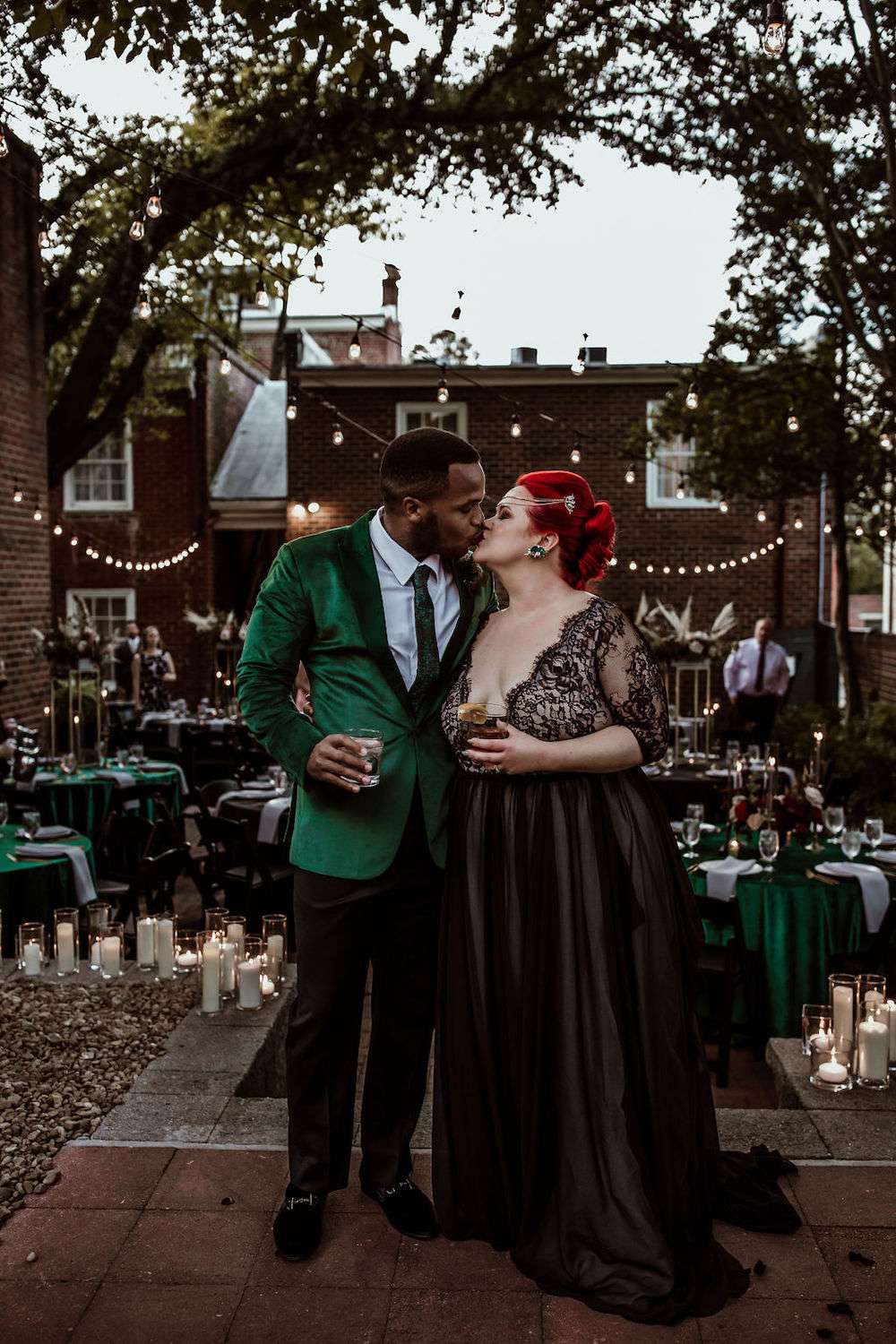 The bride wore snakeskin boots, the groom wore green velvet and the day had a soundtrack of 80s and 90s covers played on the violin, followed by a 70s funk band. Having worked in the wedding industry for many years, Casey had found herself 'unplanning' weddings and creating ideas for her unique dark and moody wedding that shouted "'Til Death!" with every breath.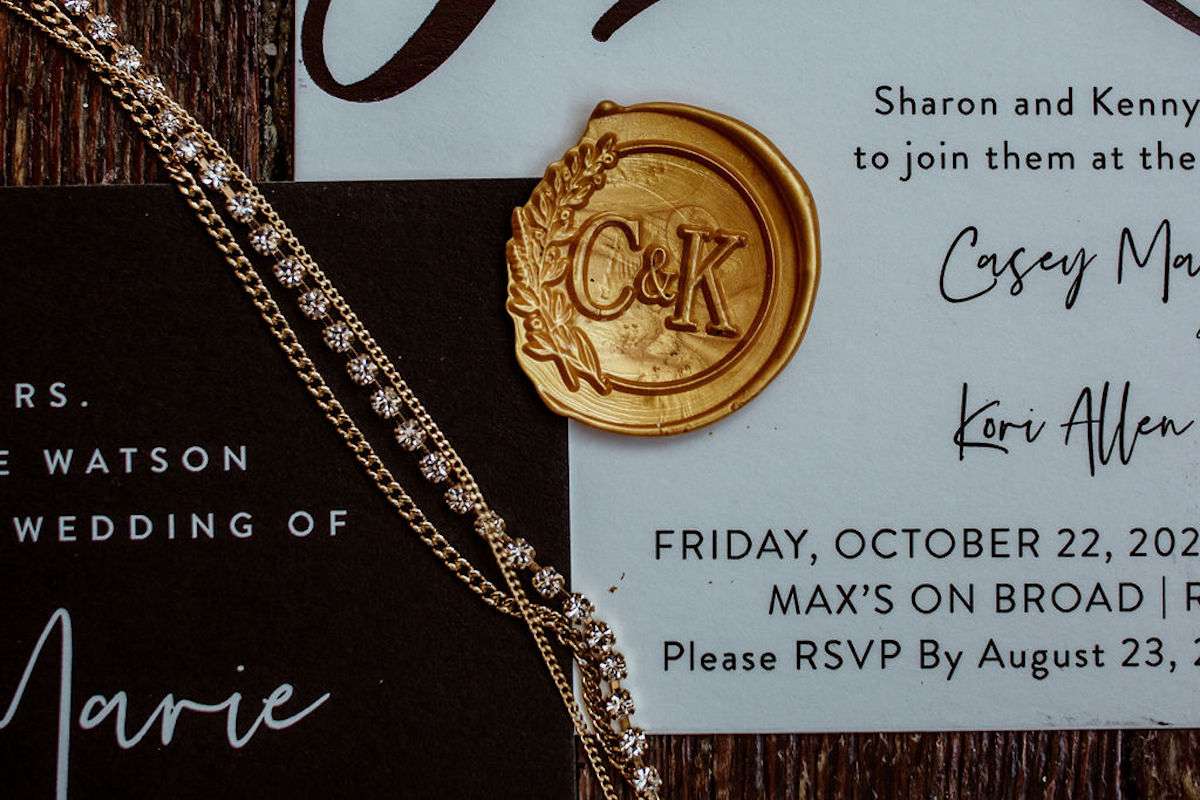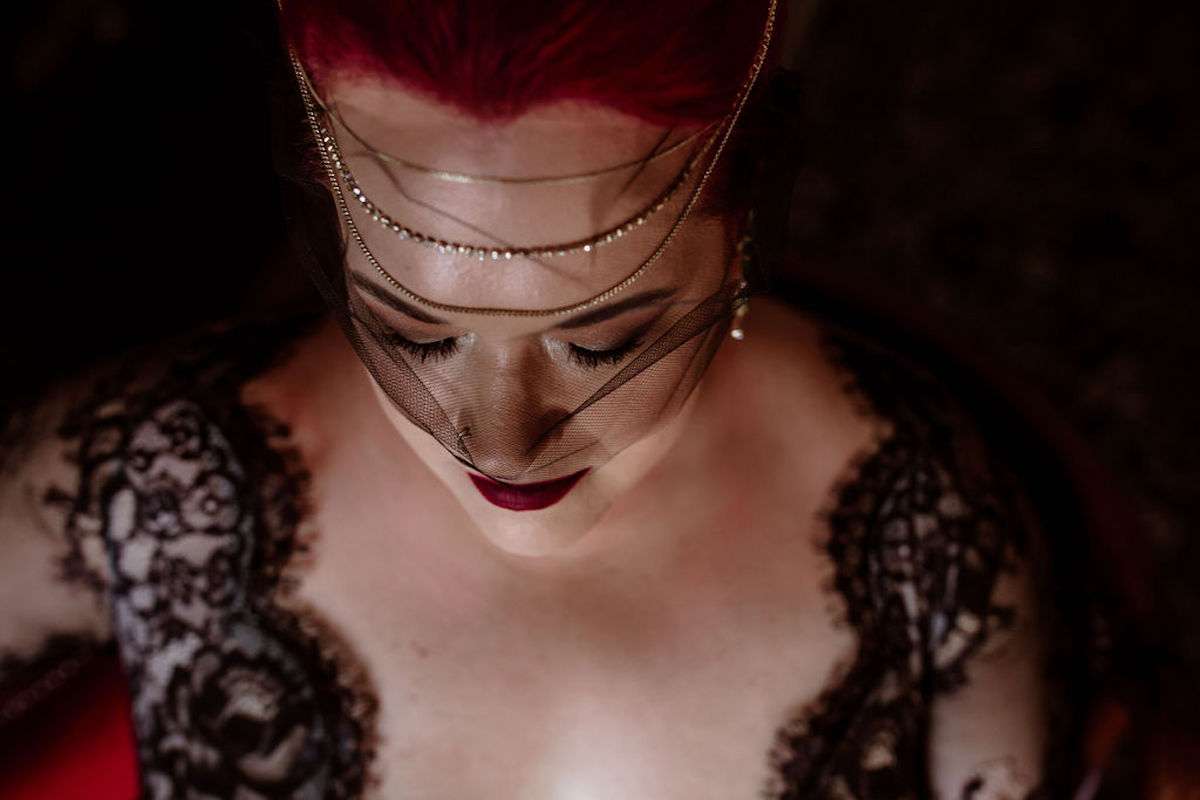 Purposely choosing a smaller venue, Casey and Kori wanted an intimate wedding, however they then had trouble limiting their guest list. They chose a boutique historic hotel, Linden Row Inn, in Richmond, Virginia as it has ties to Edgar Allan Poe. They held the ceremony outside, teaming candles, rich green fabrics and mixed florals with accents of gold. Their adult bridesmaid laid black, long stemmed roses as she walked down the aisle.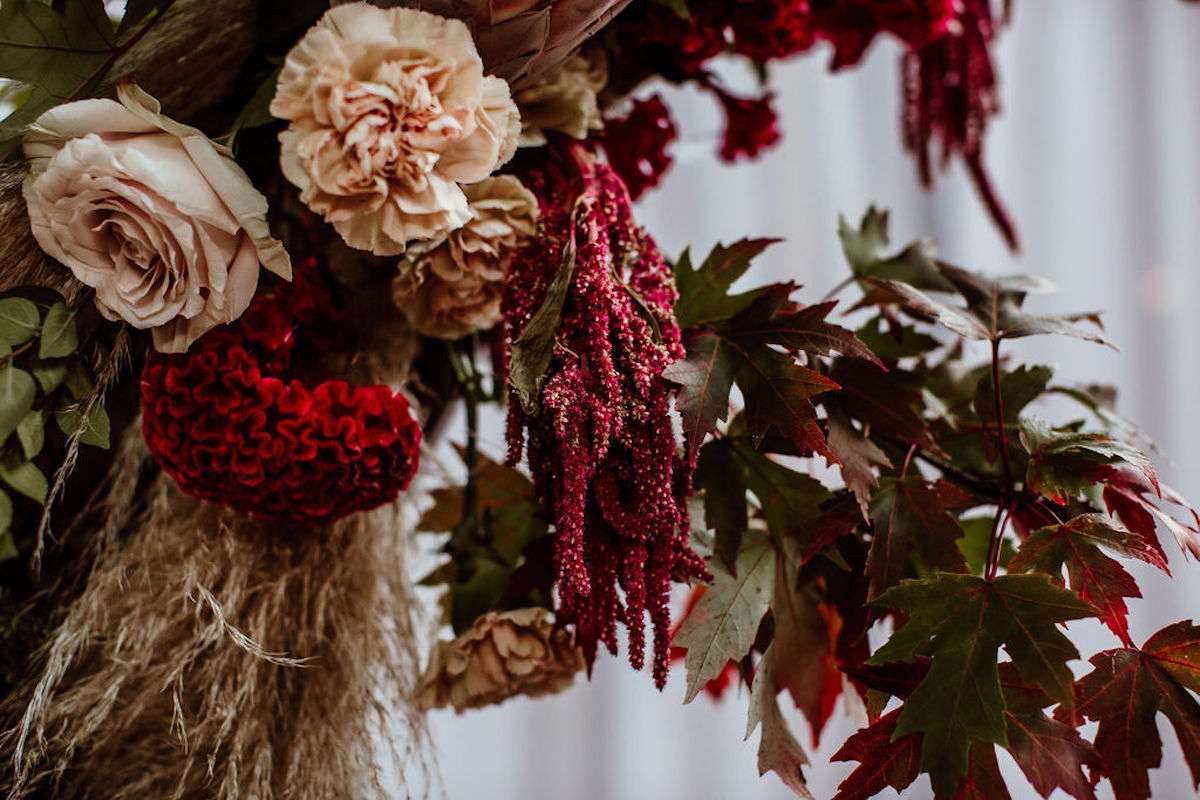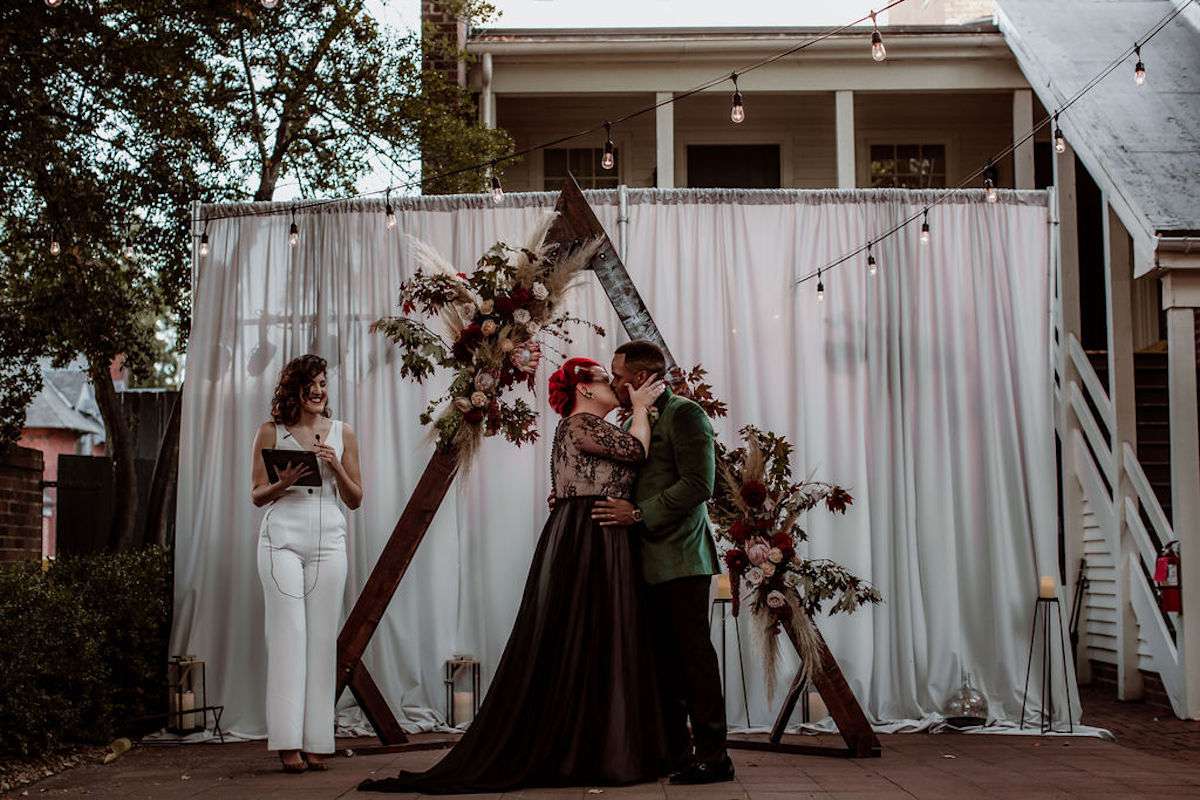 As the venue was outside and it was October, they also had heat lamps, throw blankets and a coffee and hot chocolate bar to keep their guests toasty. Although it never really got cold enough to need them, they were glad they had planned them, to ensure everyone was comfortable.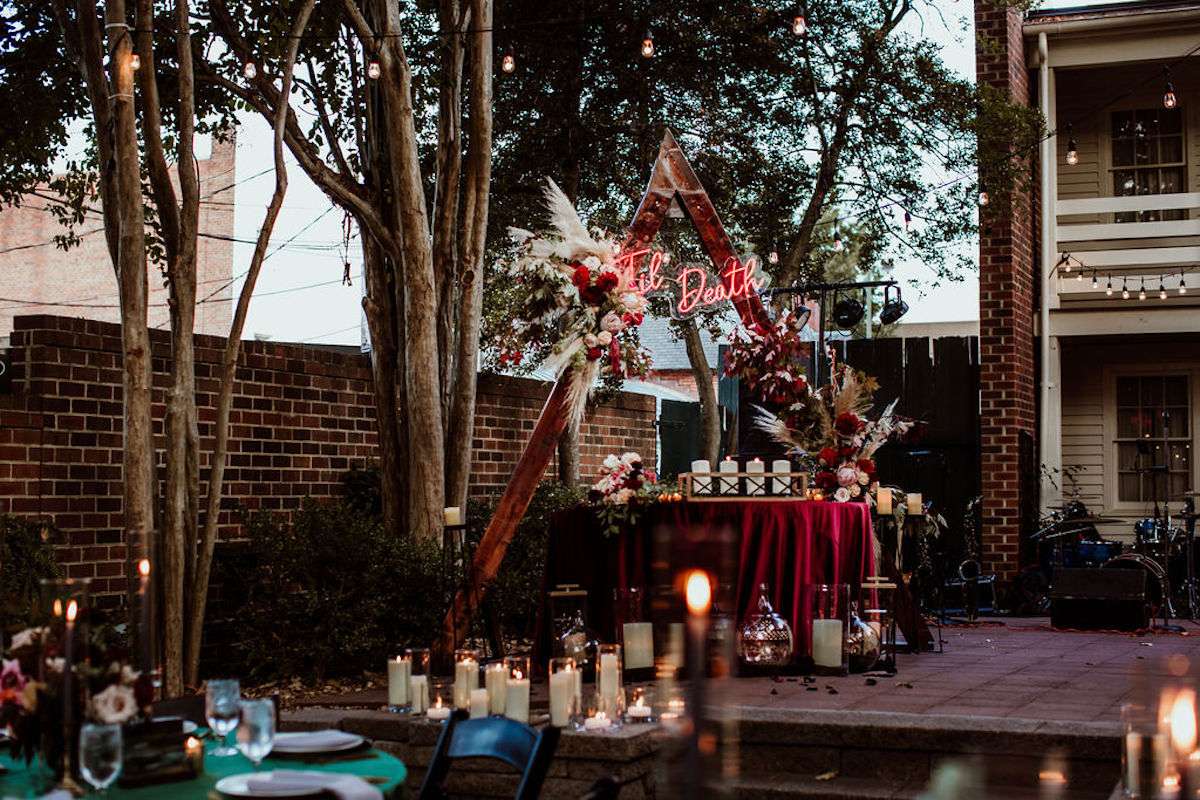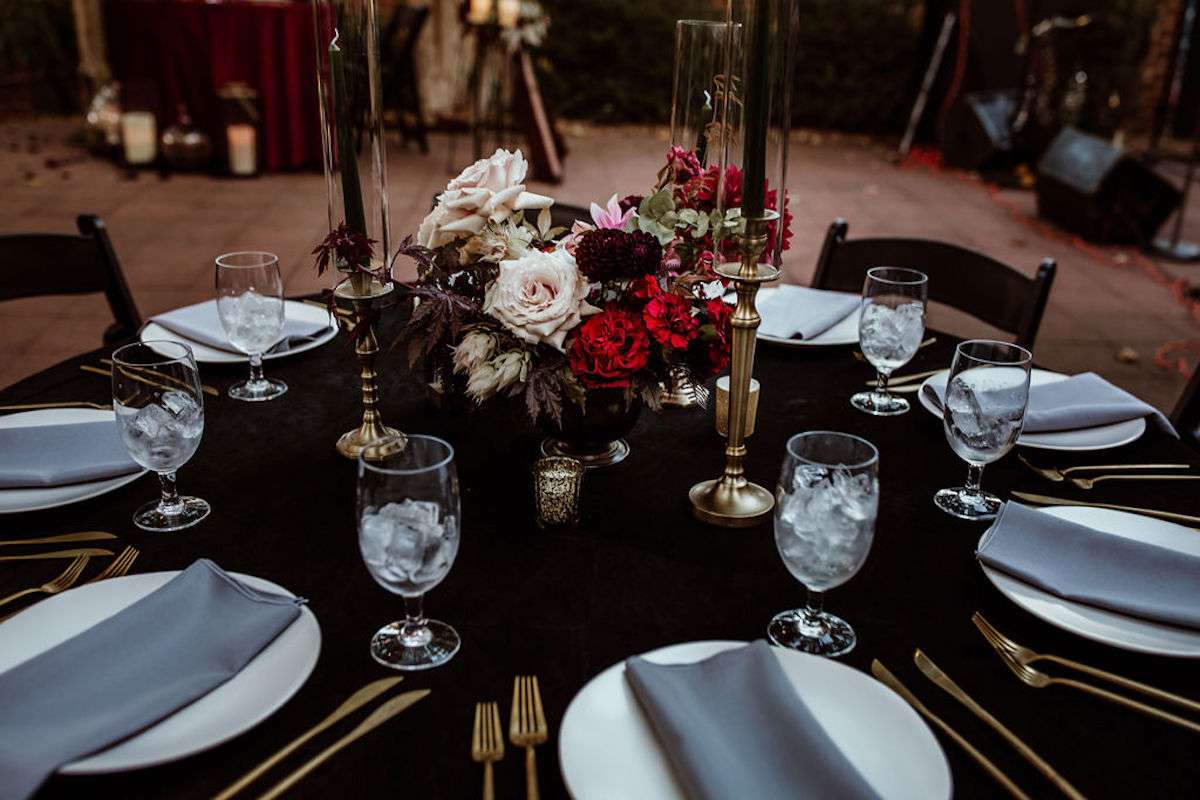 A neon sign and a hand-stitched black leather jacket were the perfect accessories to compliment their moody theme, with rich jewel tones running through the flowers and décor. Casey and Kori used a bespoke 'C&K' monogram to seal invitations prior to the wedding, then used the same monogram running through their celebration. They also created the seating plan and name cards, sprinkling a little DIY on their day.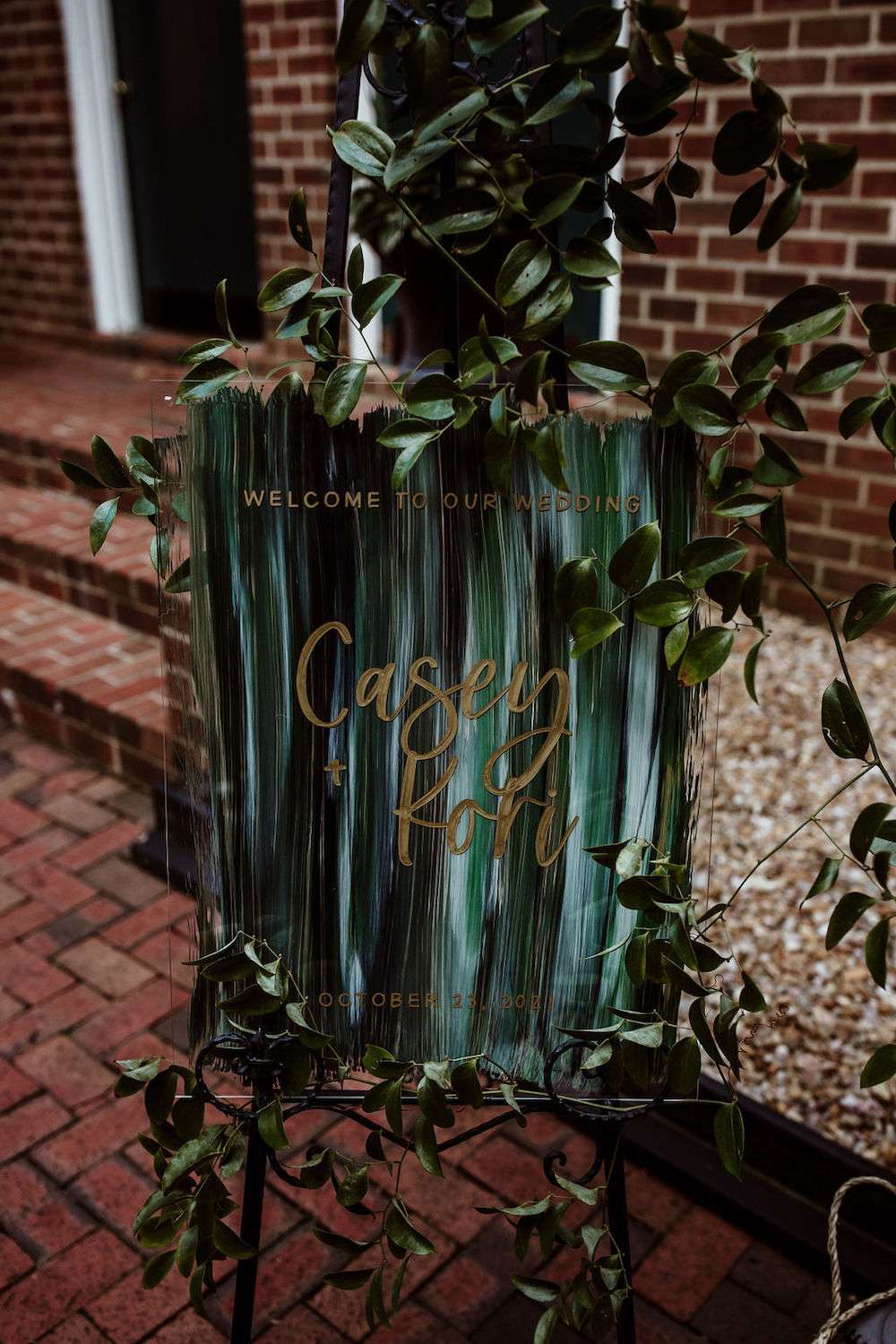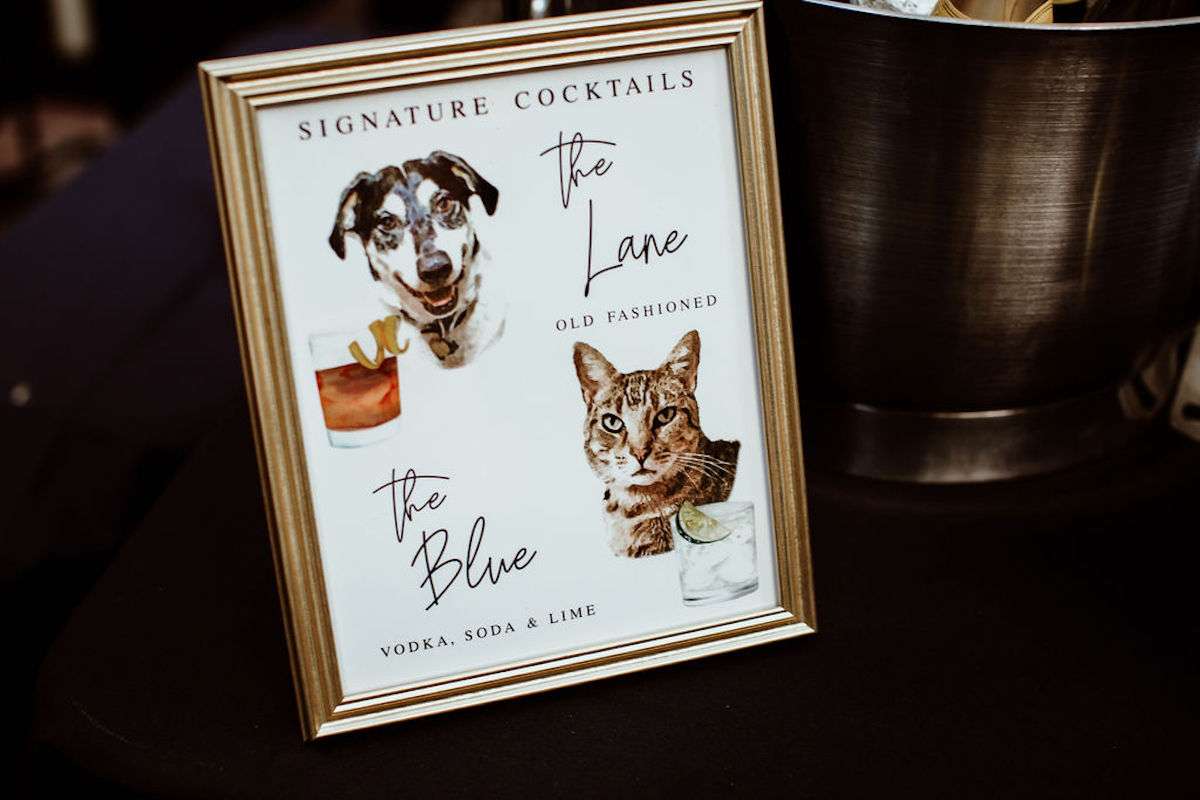 Casey told us that she loved all the creative elements – being a wedding planner, she adored being able to pick out all the details that were perfect for them!
The couple's largest hurdle was the tricky task of booking vendors – wedding planner or not, the same silence from a lot of vendors caused frustrations. Casey advises, "Try to be flexible and find a few vendors you like for a specific service so if one does not respond, isn't within your price range or does not have availability, you have options."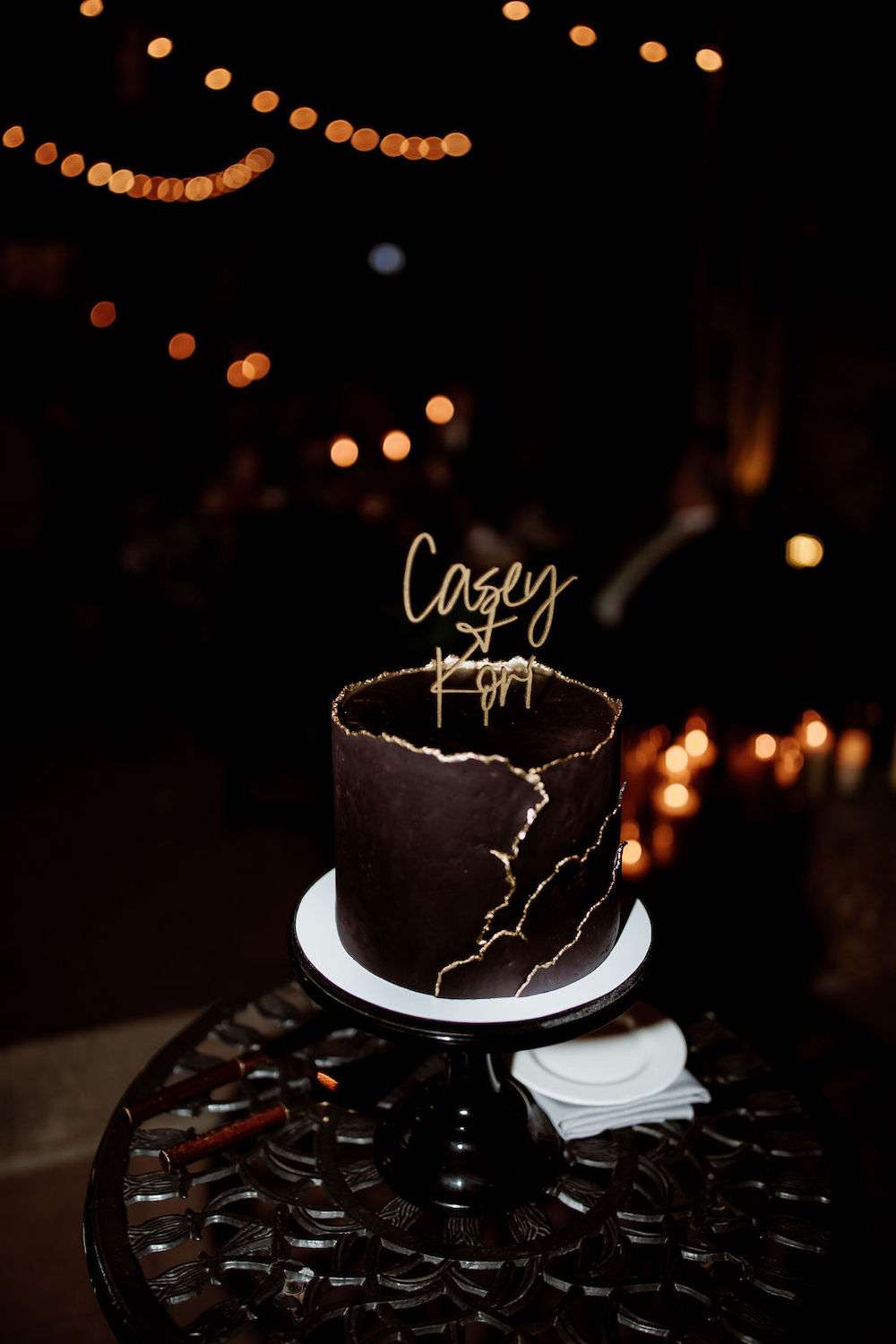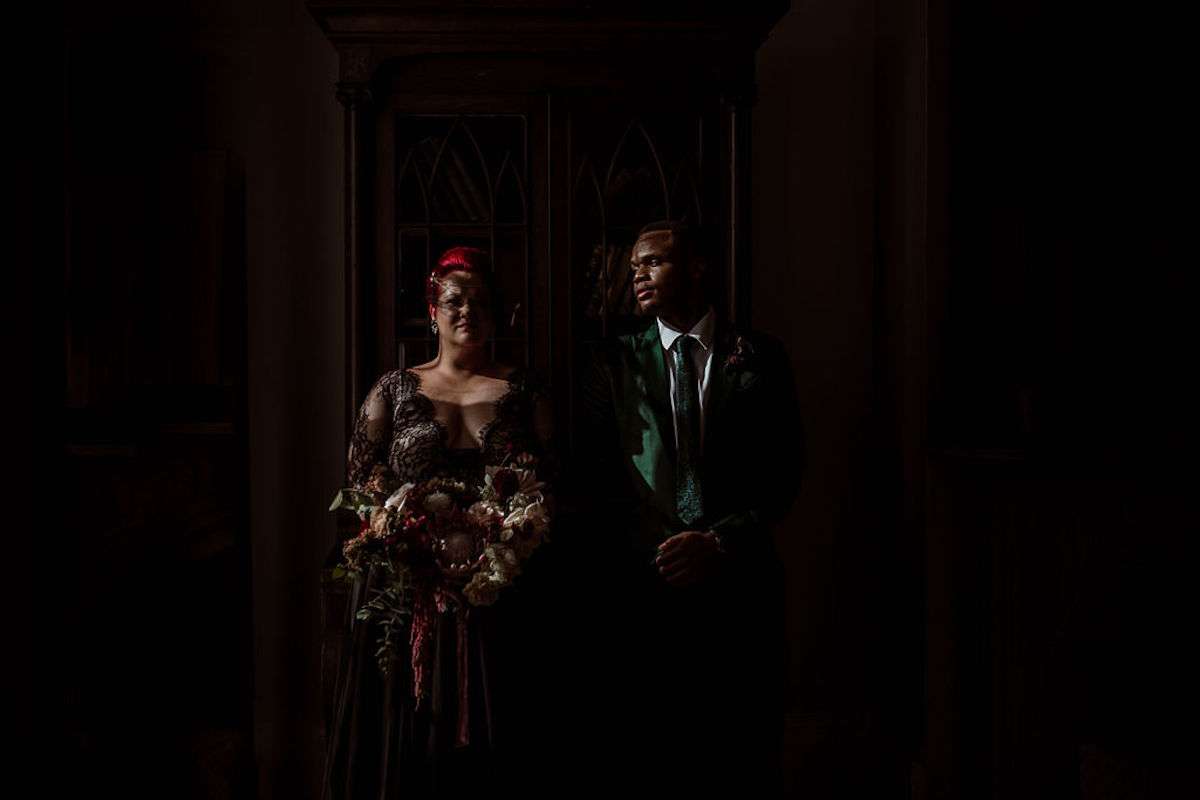 Casey also recommends hiring a planner, but if you don't have the budget for full planning service, at least have a day-of coordinator to hand over all the responsibility to on the day. "It's such a stress relief and awesome experience to see your day executed on your behalf", she says.